Sweater: Gestuz | Skirt: Asos (almost sold out, but also love this one, this one, and this one) | Shoes: Gucci | Bag: JW Anderson (new season version in white here) | Sunglasses: Chloe
***
Good morning, happy Tuesday!  Posting today the perfect outfit for spring, when it is starting to warm up slightly but still chilly.  I also wanted to say a few words about one of my favorite online shopping destinations, Asos (asos.com).  I lived in London for 7 years before we moved to NYC, from 2004-2011.  I think I started ordering from Asos right when I moved to London.  Online shopping was only then becoming a thing.  Asos is a British website and I would order clothing and have it sent to my office at Baker & McKenzie, then to Deutsche Bank once I changed jobs.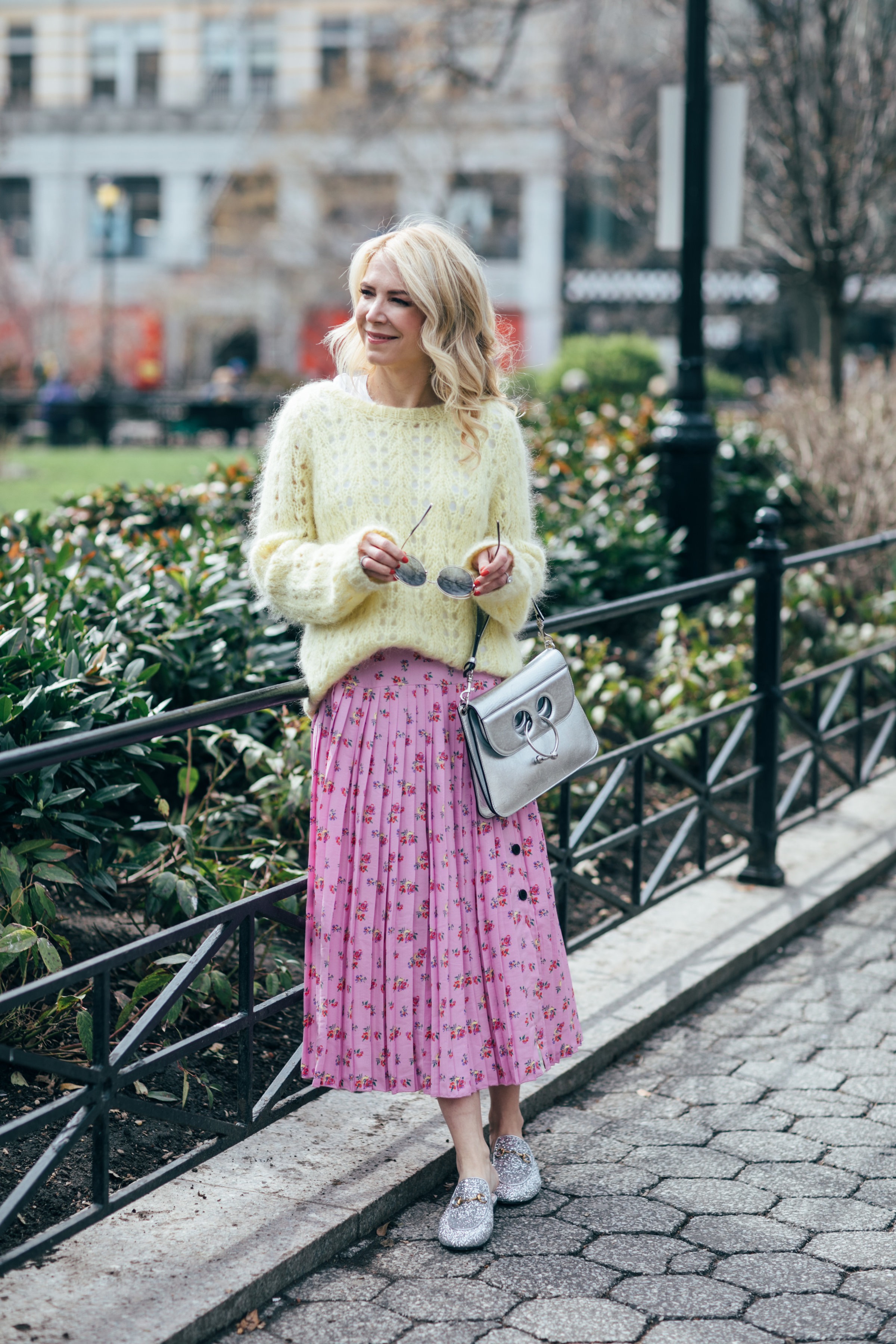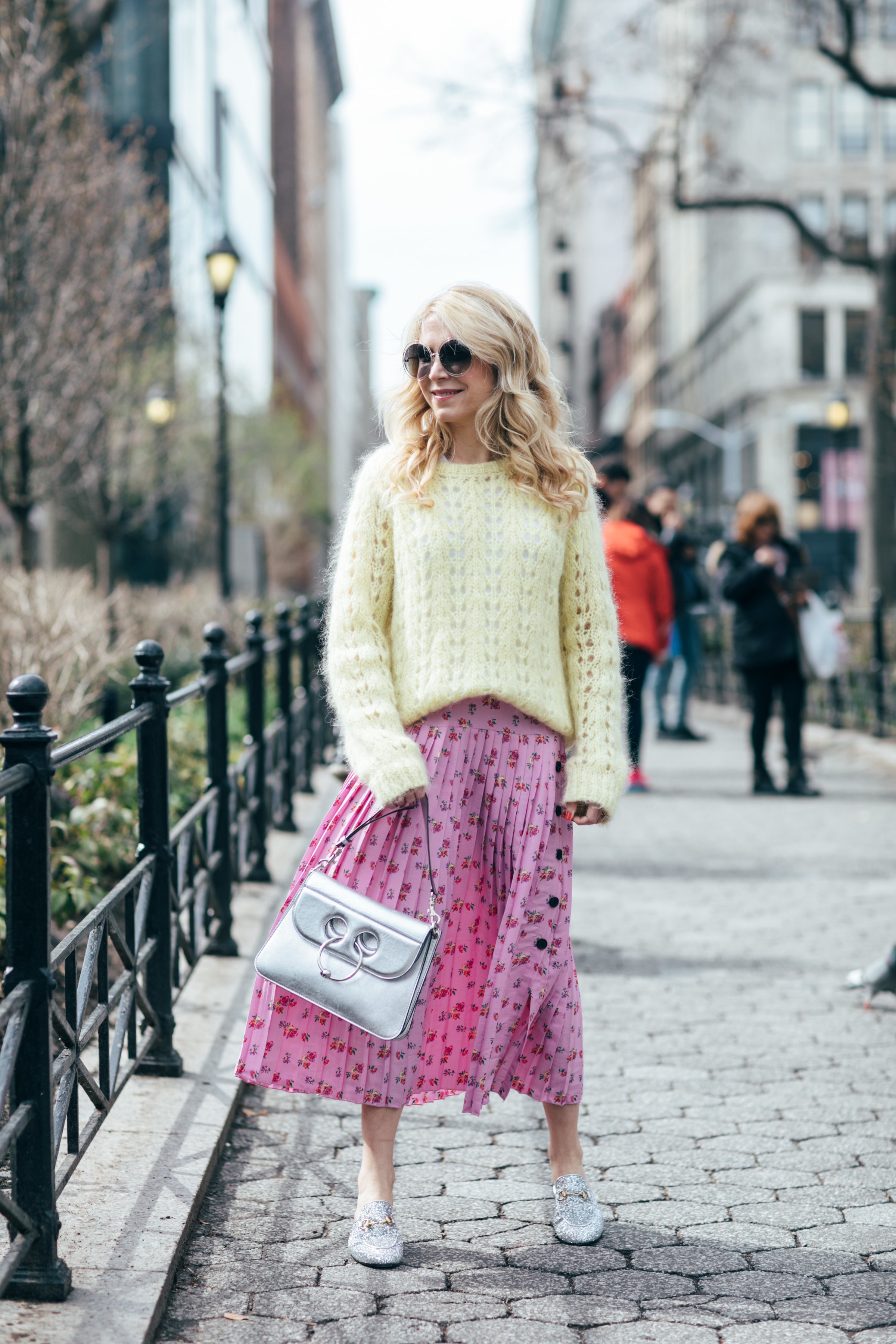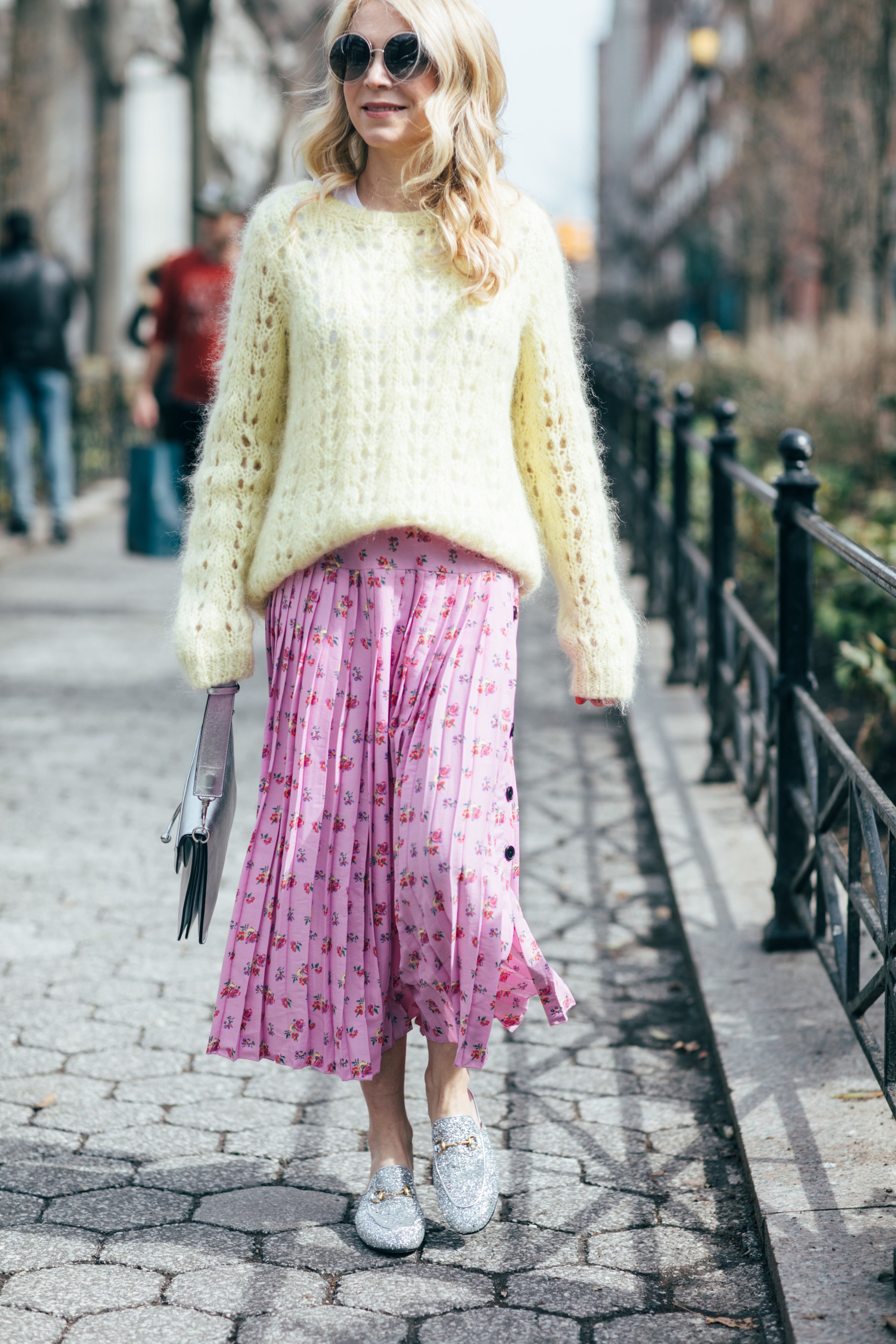 If you have never ordered from Asos, you are missing out!  They have such unique clothing.  They make their own brand clothing (which is really trendy) and they sell a variety of other retailers on their site.  And the prices are incredible (usually).  This skirt is Asos own brand and was $56.  Most items of clothing under the Asos brand are reasonable – under $100 and usually between $25-$75 depending on what it is.  And the shipping is fantastic.  If you order from them frequently you can buy the Premier delivery membership which is $19 per year and you have free shipping and free returns for 365 days.  I get my money's worth on this because I order and return from them at least 2-3 times a month, especially needing to shop for this blog.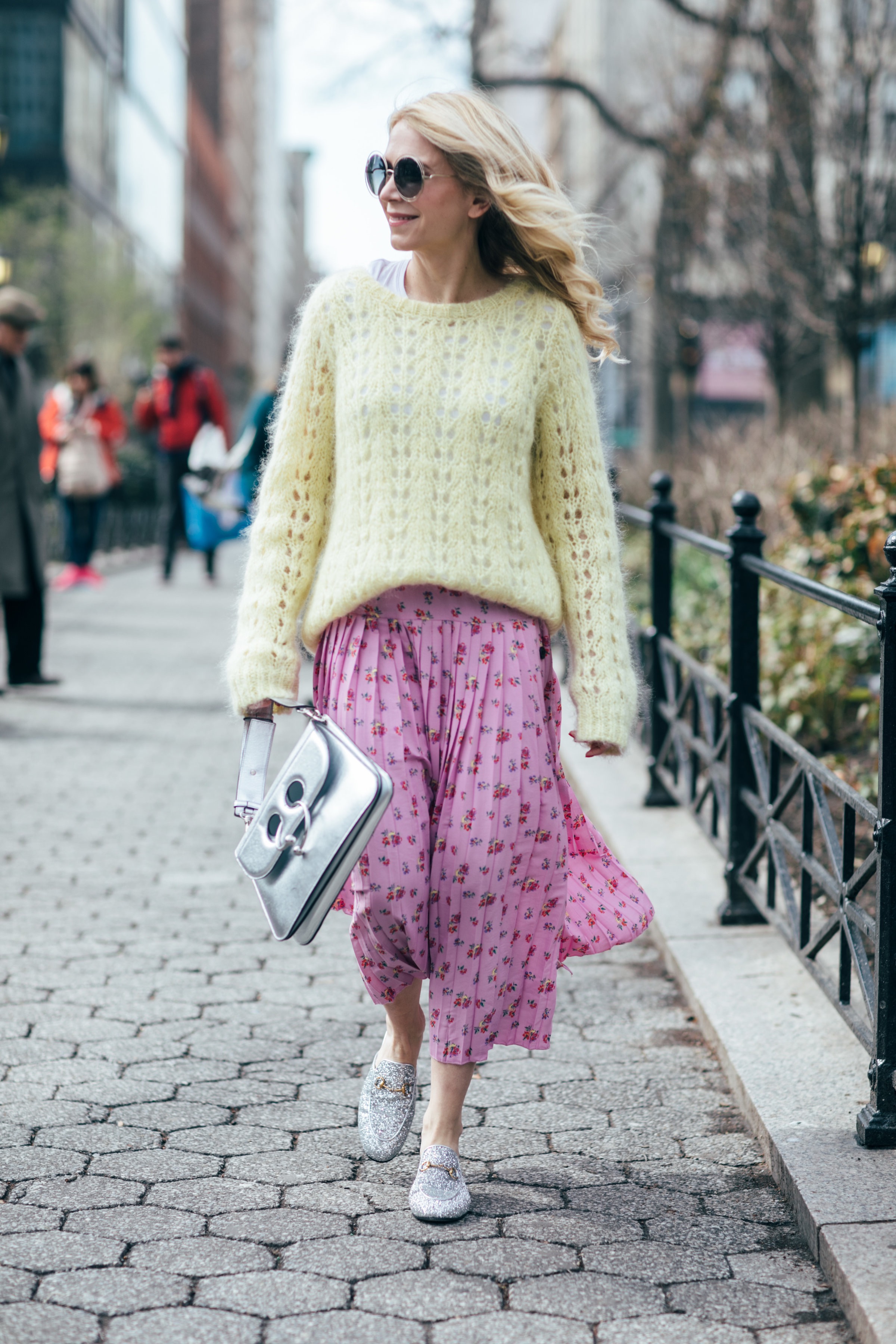 This skirt I ordered immediately when I saw it styled with the pale yellow sweater from Gestuz which I already had from November.  I have to say, this sweater was pricey but I loved it when I saw it back then so I got it.  I wore it so much all year and I was so excited to wear it with a skirt and continue to be able to wear it into spring.  I often look at how Asos styles things on their site to get inspiration, and I am not afraid to mimic it.  I love British style and get so many ideas from their website.  I actually don't think I could live without Asos in my life.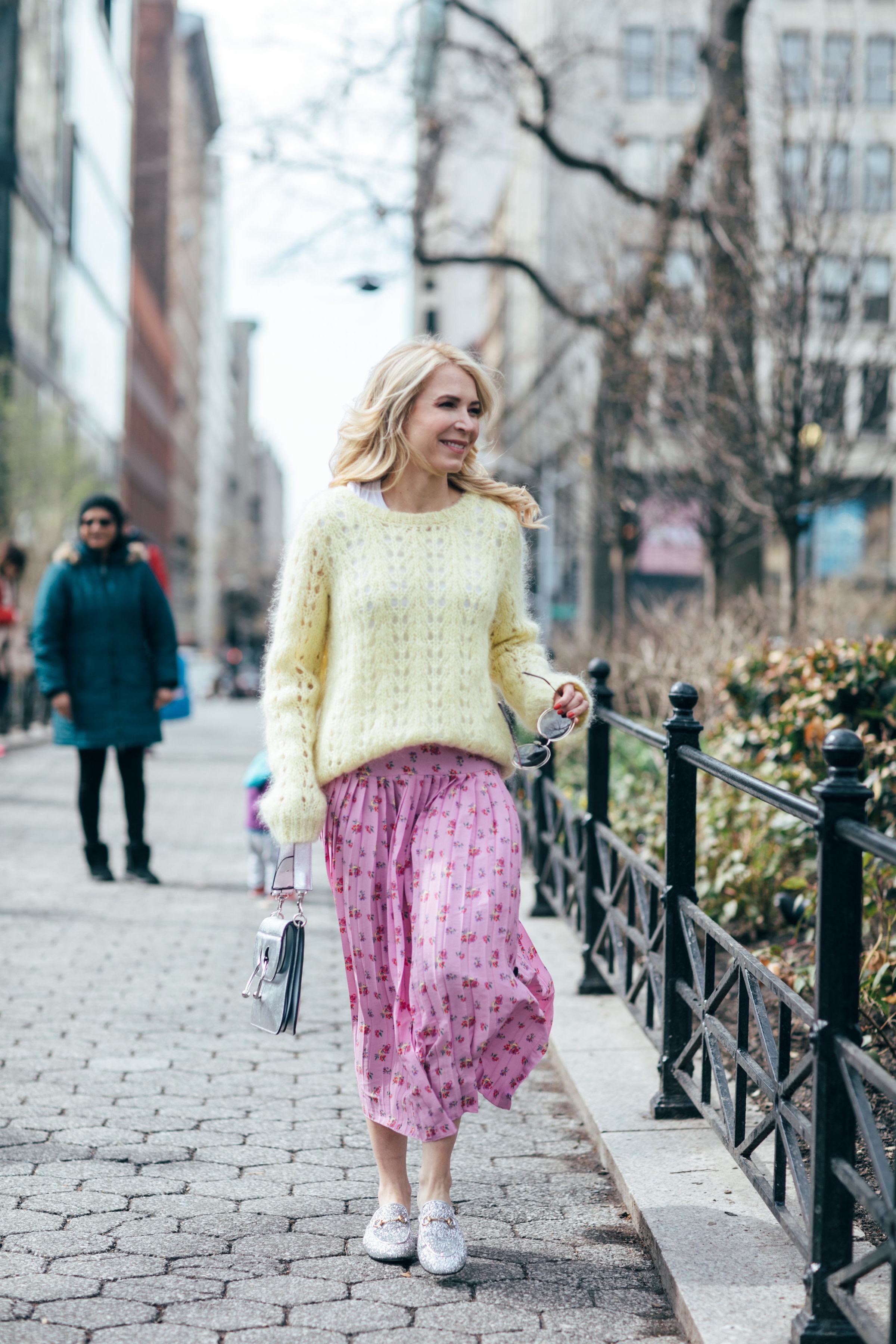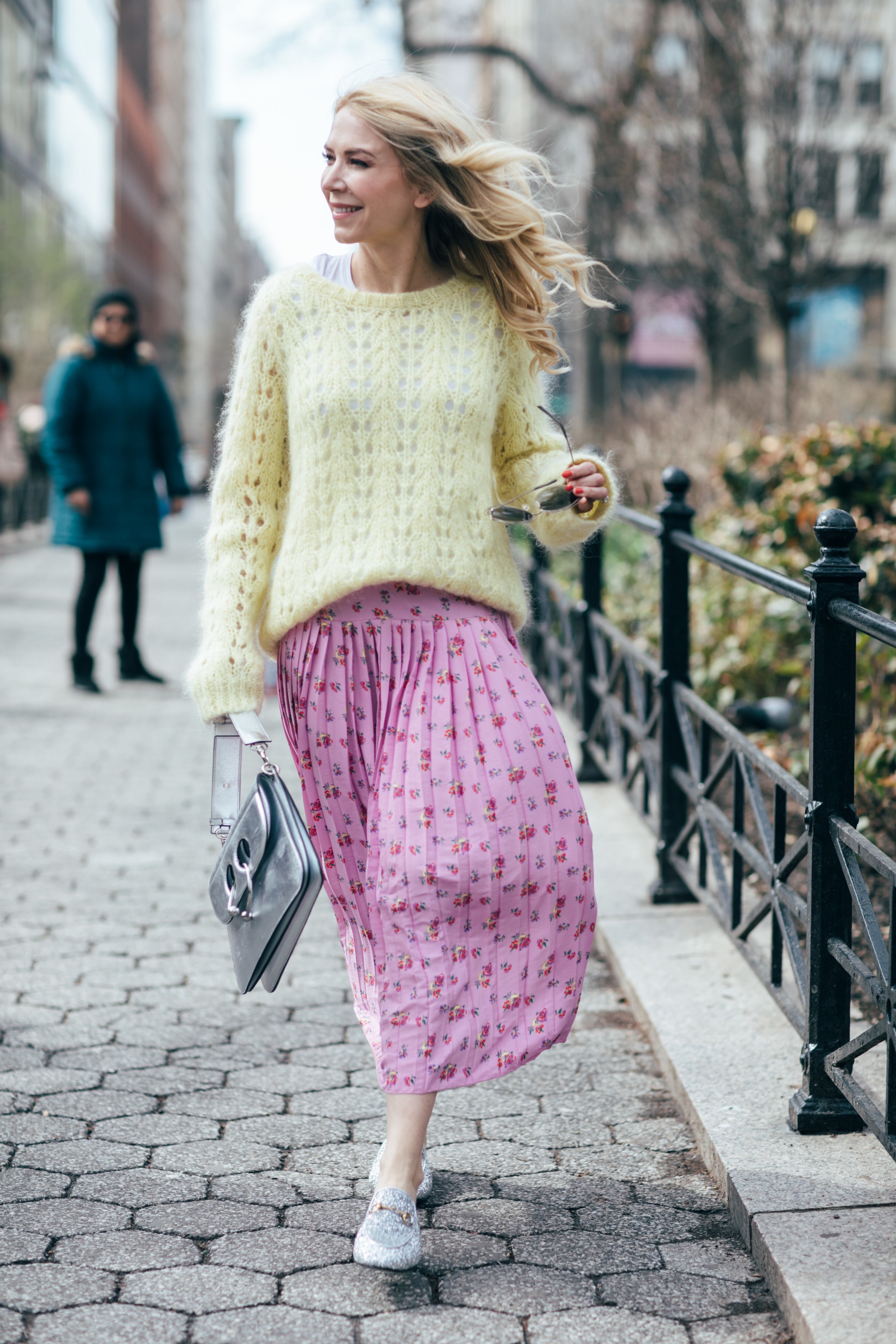 The other thing I love about Asos clothing is that you really don't see yourself coming and going when you wear it.  Maybe it is because they have such a huge range of clothing, or maybe because not too many Americans order from their site, but I love feeling original when I wear their clothes!
Anyway, thank you for reading and if you haven't browsed the Asos site, I highly encourage you to do so ASAP!
Happy shopping!
Laura