Blouse: H&M | Skirt: H&M, same version in other colors here | Shoes: Tibi | Bag: Prada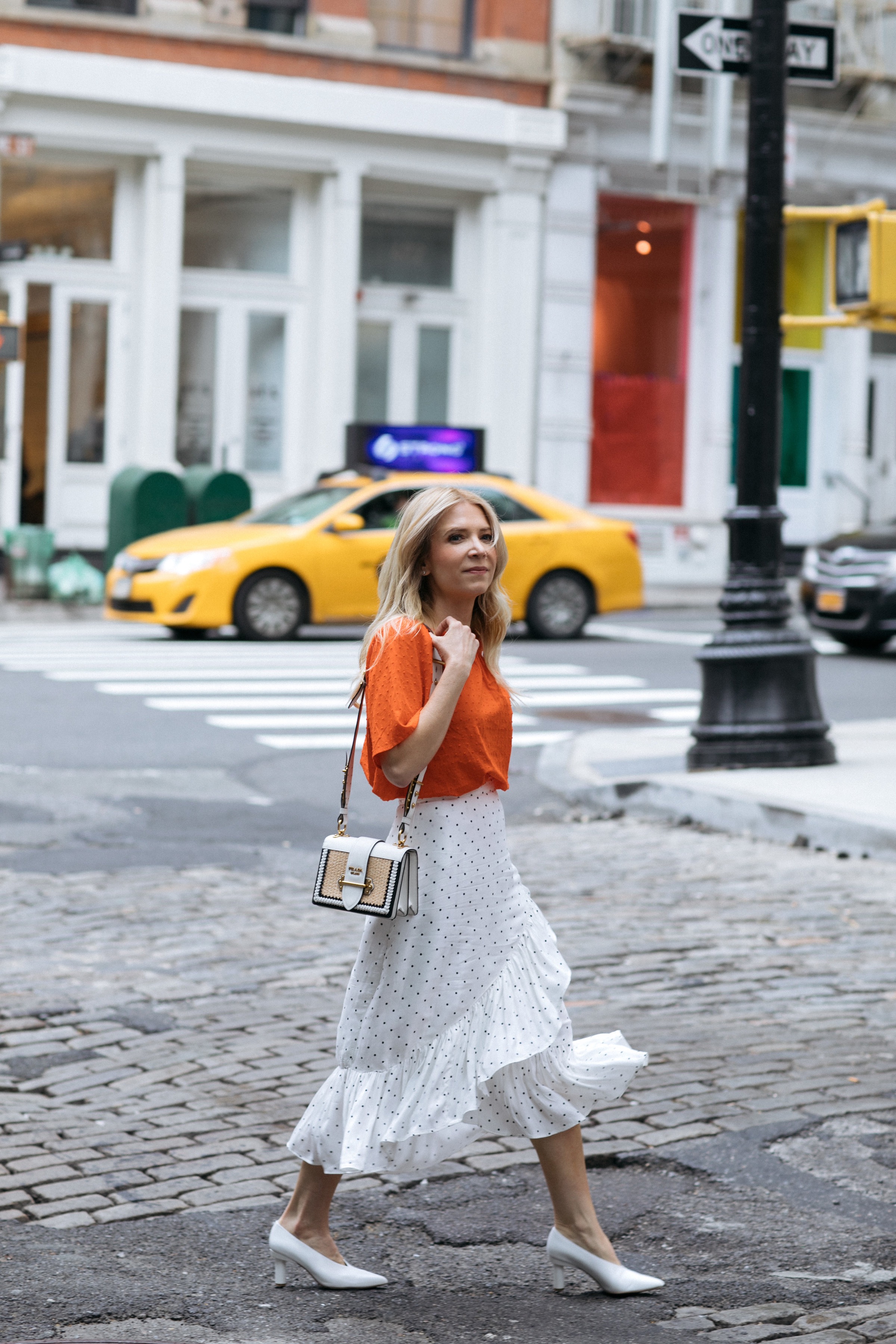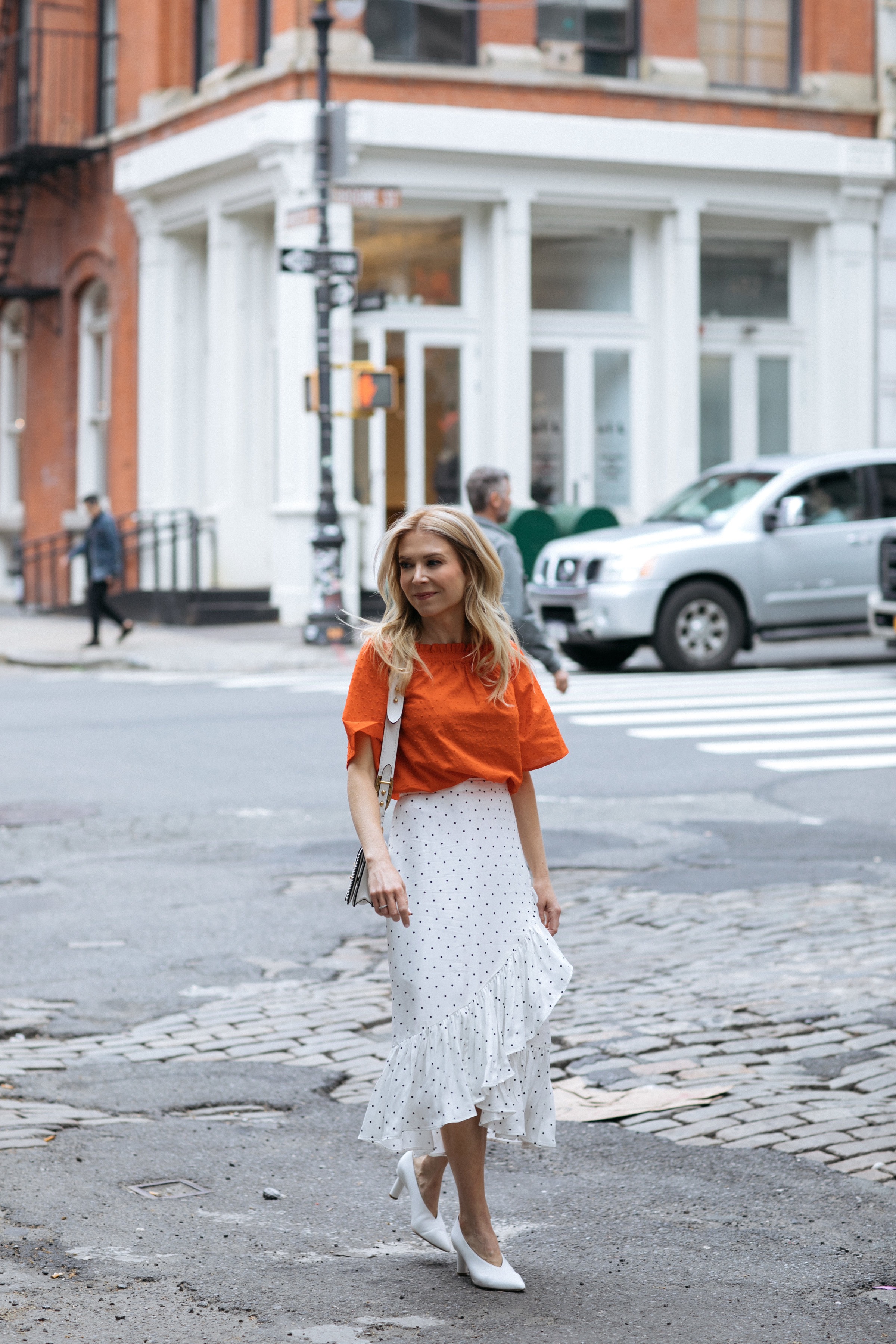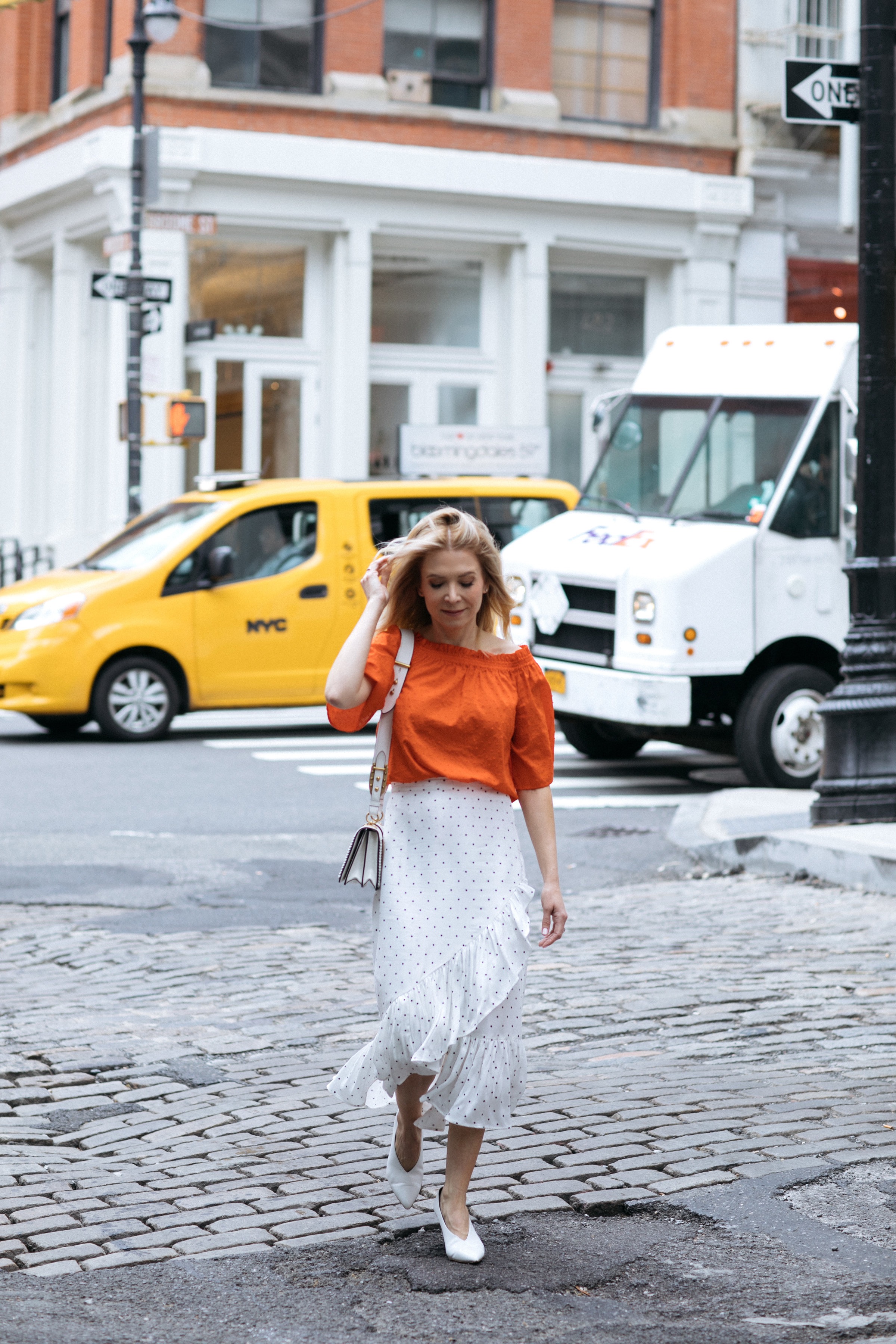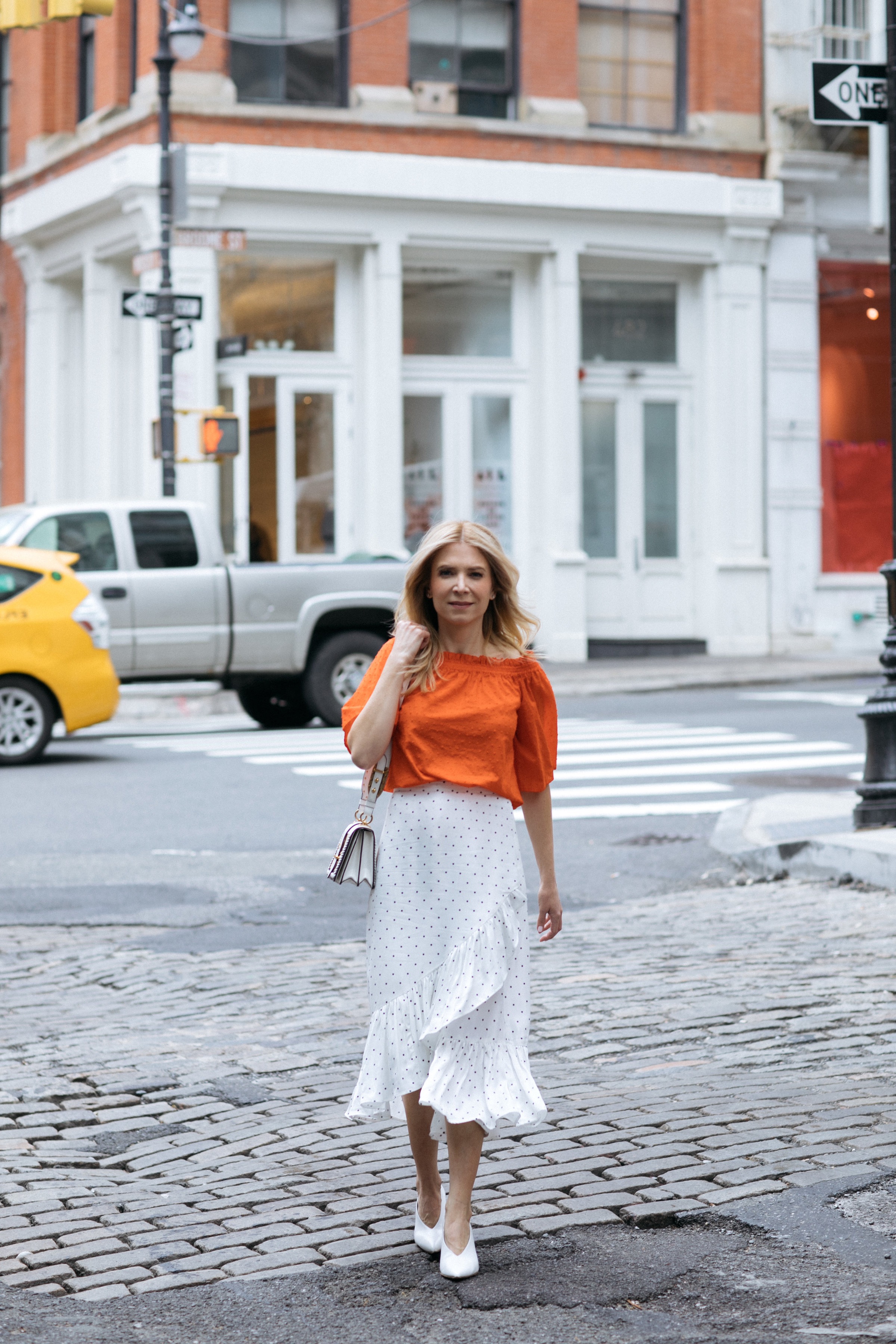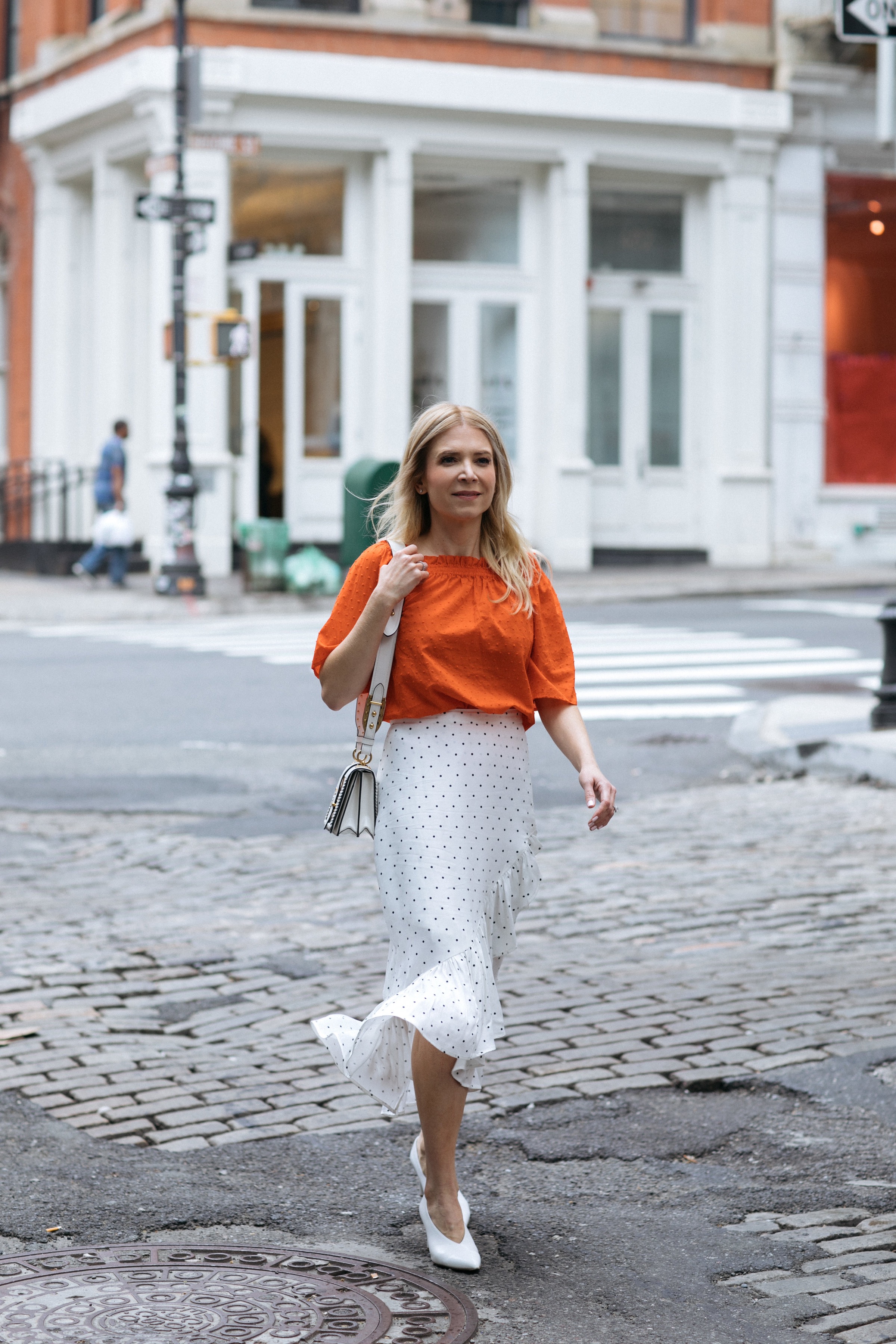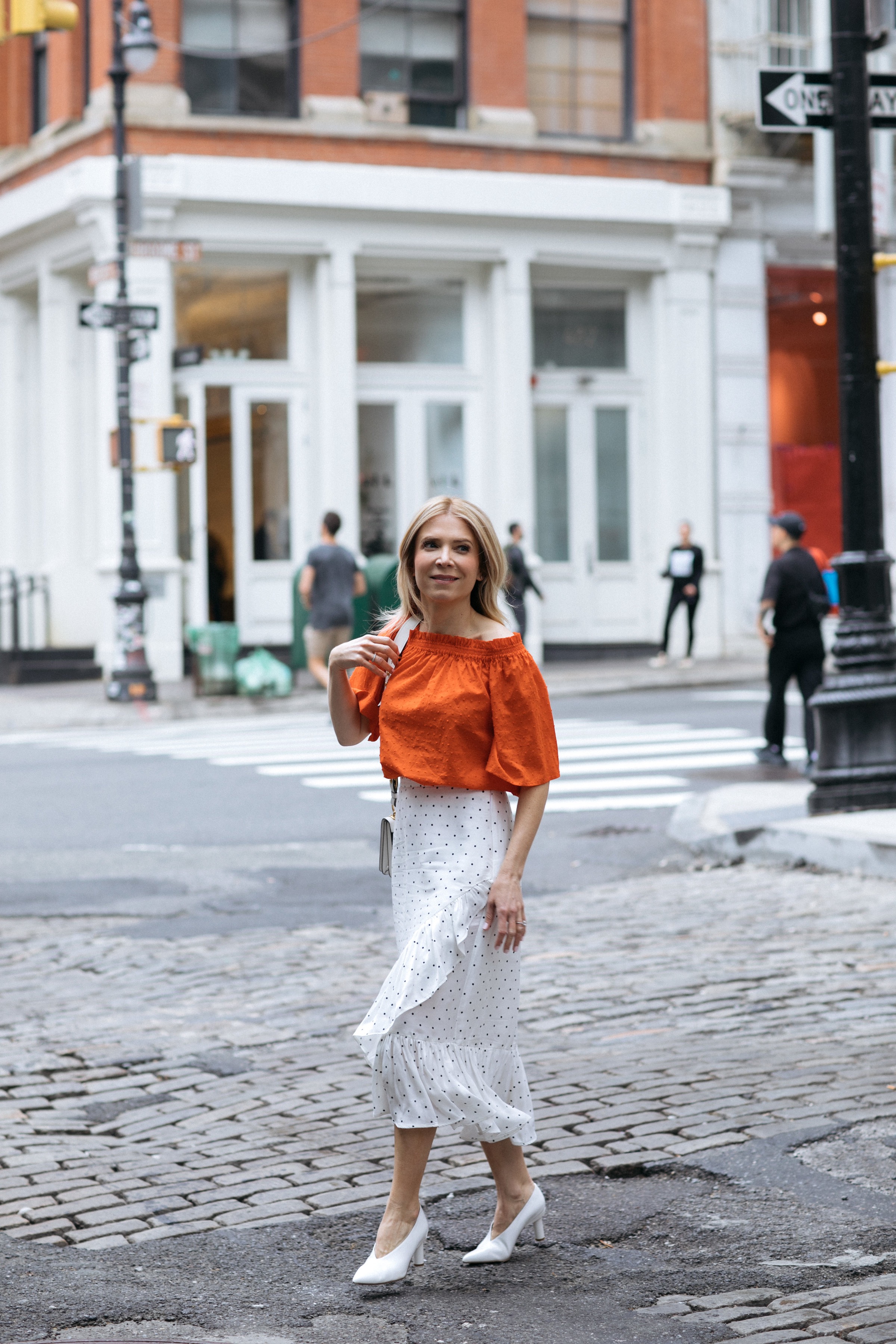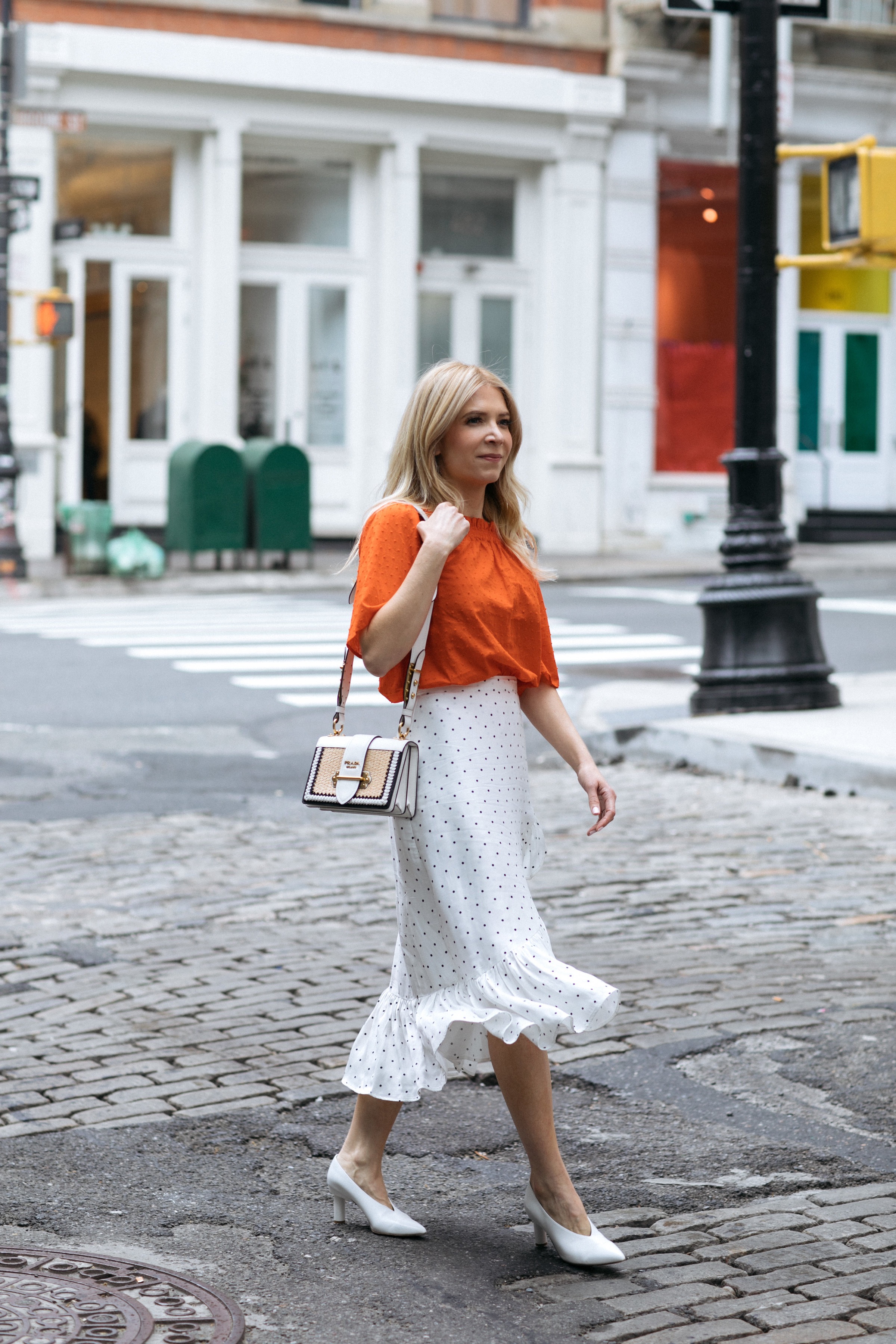 Polka dots are everywhere right now. Now that I have started this fashion blog, I am paying even more attention to how trends start and evolve.  It is amazing because literally every single chain store you will go into on Fifth Avenue right now, from Anthropologie, to H&M, to Zara, to J. Crew, will have something with polka dots.  They were on the runways for S/S18 and they have really taken off as a trend.  Big polka dots or micro dots, mixed with other patterns or prints, and various color ways, they are playful and fun for this time of year. I love the tiny polka dots on this flouncy skirt.  It makes the skirt look even more floaty and gives it a vintage vibe.
I hope everyone has had a great start to their week! We are flying to California in 2 days so I have lots to do to get ready.  I have been cleaning out closets and decluttering so when we come back in the fall the apartment will be organized.  And I need to start packing.  I really don't want to leave it to the 11th hour this time, like I always seem to do!  Every time I tell myself, don't procrastinate – and every time, somehow, I am packing at midnight the night before we fly.
Thank you for reading!
xxxxx
Laura