On Chloe and Lily: Dress:  J. Crew
On Laura: Blouse: Ganni | Skirt: H&M | Earrings: J. Crew | Shoes: Sam Edelman | Bag: Staud | Headband: Lele Sadoughi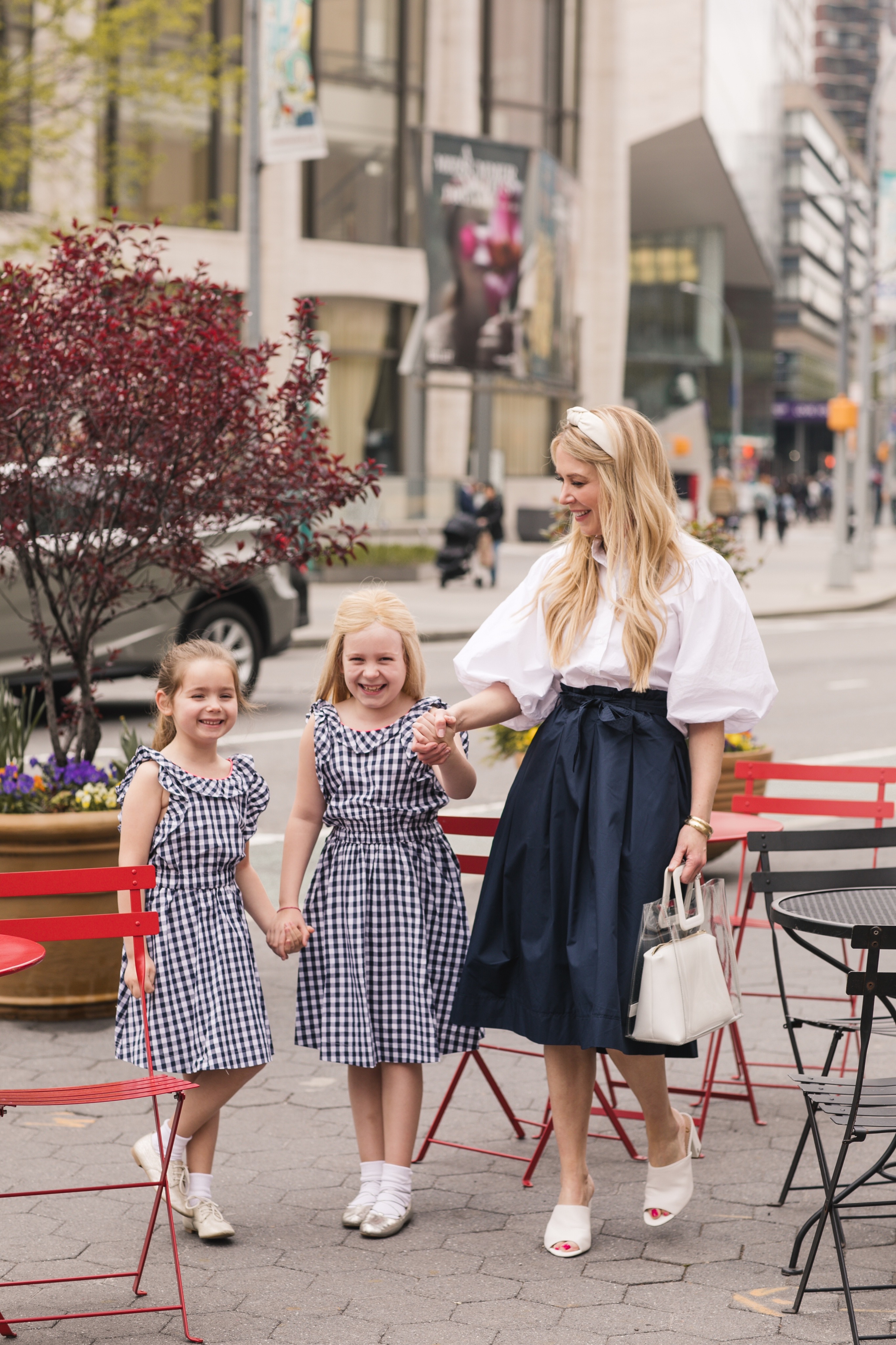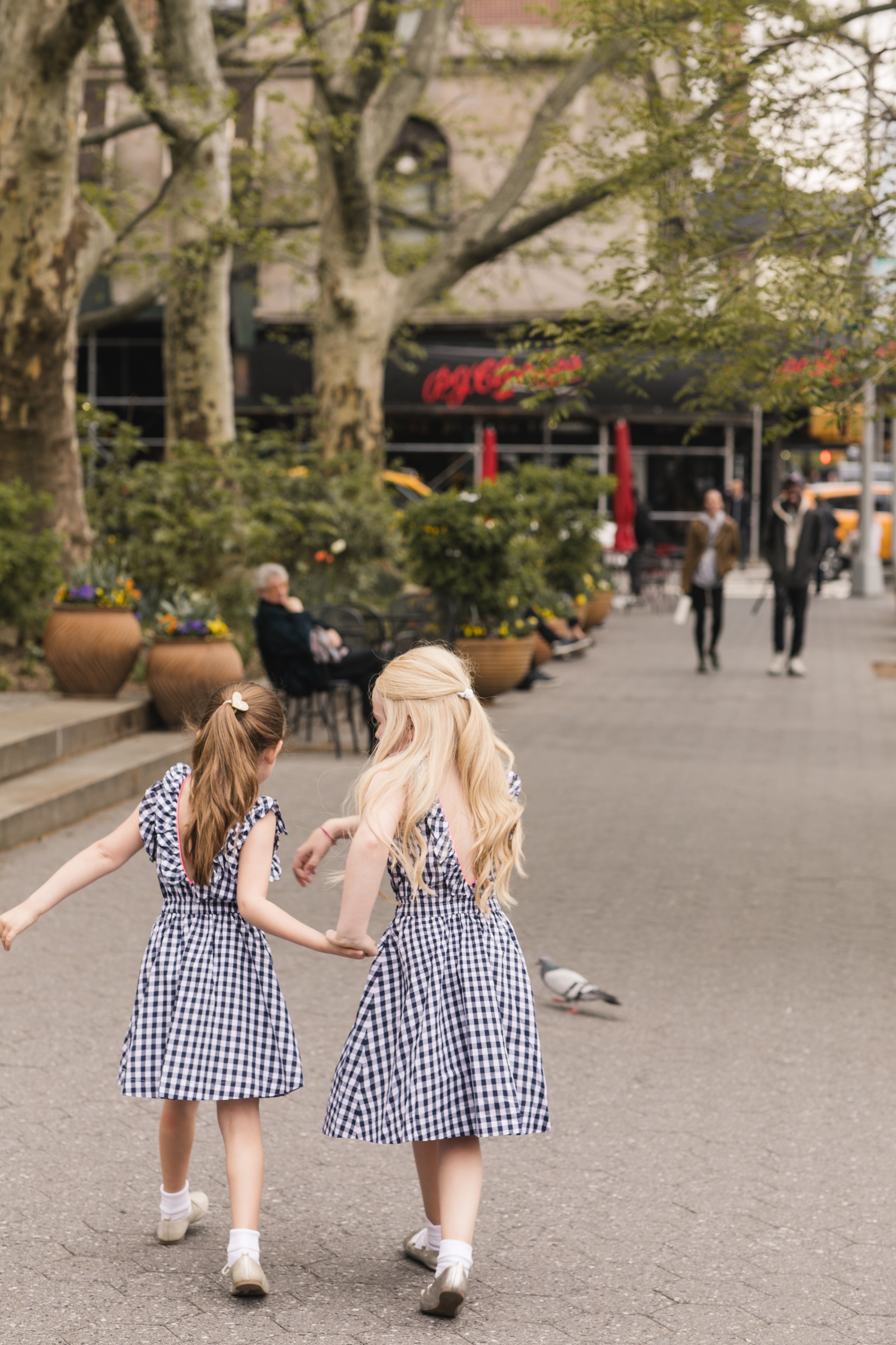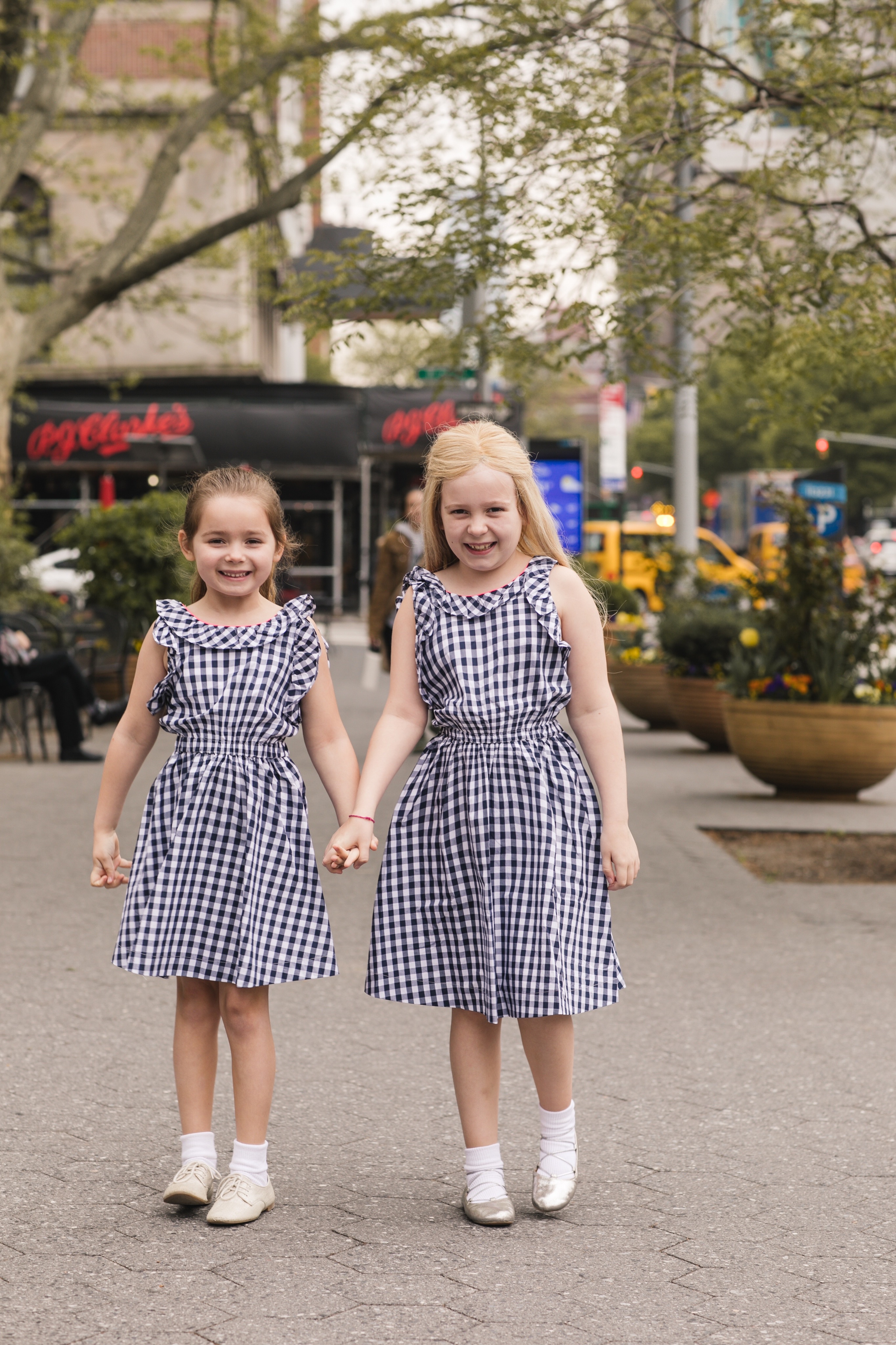 Happy Saturday!  My husband has to study for a finance exam all weekend, his test is on Monday, so I am on single parent duty this weekend!  Usually we try to spend the weekends together the four of us, we rarely branch off and do things individually- it is our one time to all be together as a family!  Our typical Saturday starts early.  The girls wake up most days at 6:30!  If it is not terrible weather, we will go for a run and our girls ride their scooters along the Hudson River, there is a really beautiful path close to where we live.  On the way back, we all pop into Starbucks and we get coffees and they get little treats, then it is time for their ballet and gymnastics classes in the afternoon.  We all go to an early dinner every Saturday night, pretty much like clockwork, at 5 pm.  We are home by 7 and get the girls to bed, and watch a movie or a show.
I think many families have routines on the weekend as well as during the week, and I have come to enjoy doing the same things weekend after weekend – it doesn't feel boring, it feels comforting and is fun too!  I never miss the old days of 8 pm dinner reservations and not getting to sleep until after midnight.  I no longer even like to stay out late or eat dinner late.  I love going to bed early!  Because the next day, no matter whether it is a weekend or not, the girls are up again by 6:30 so we have to be up and ready to go then, too!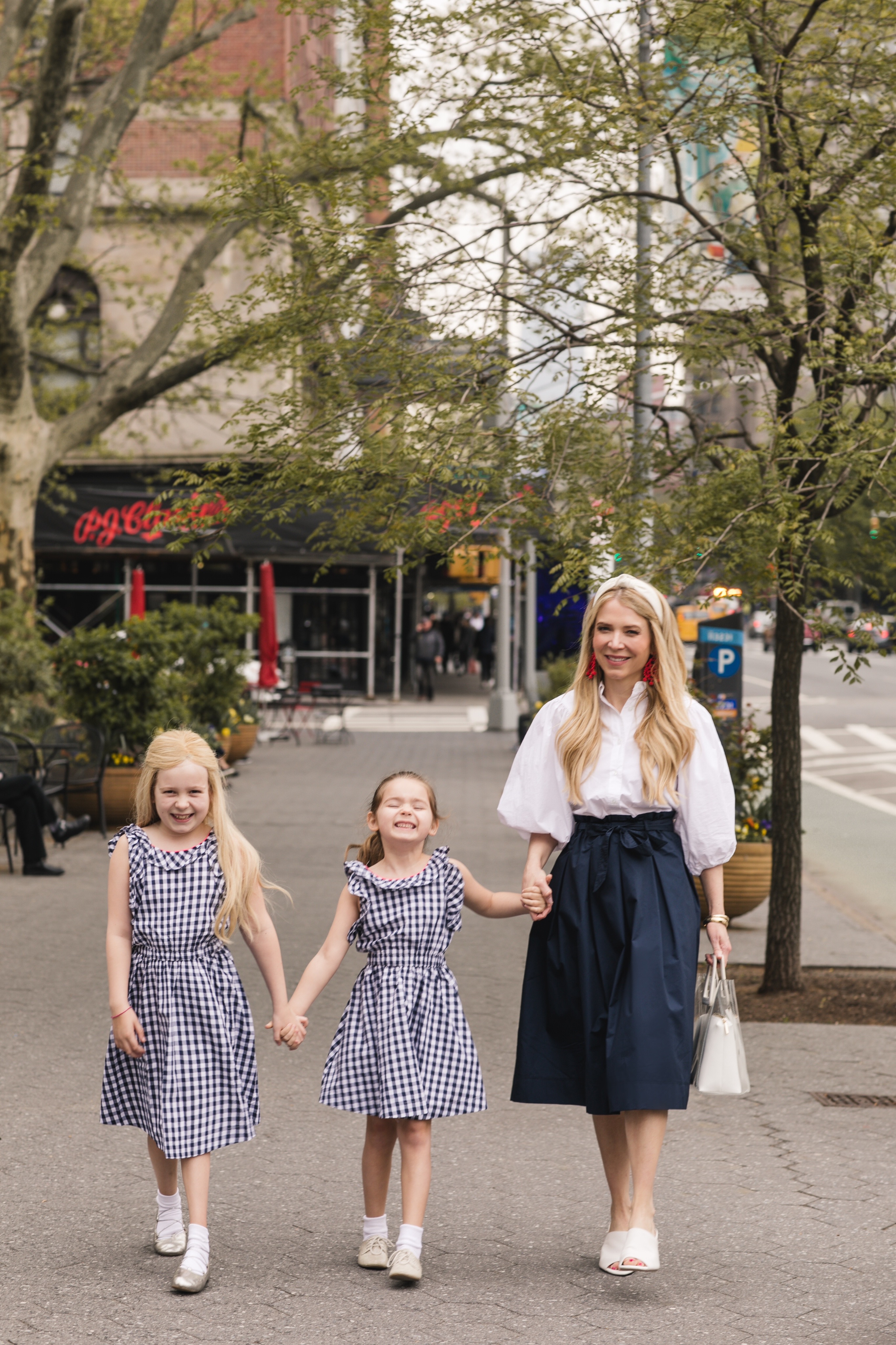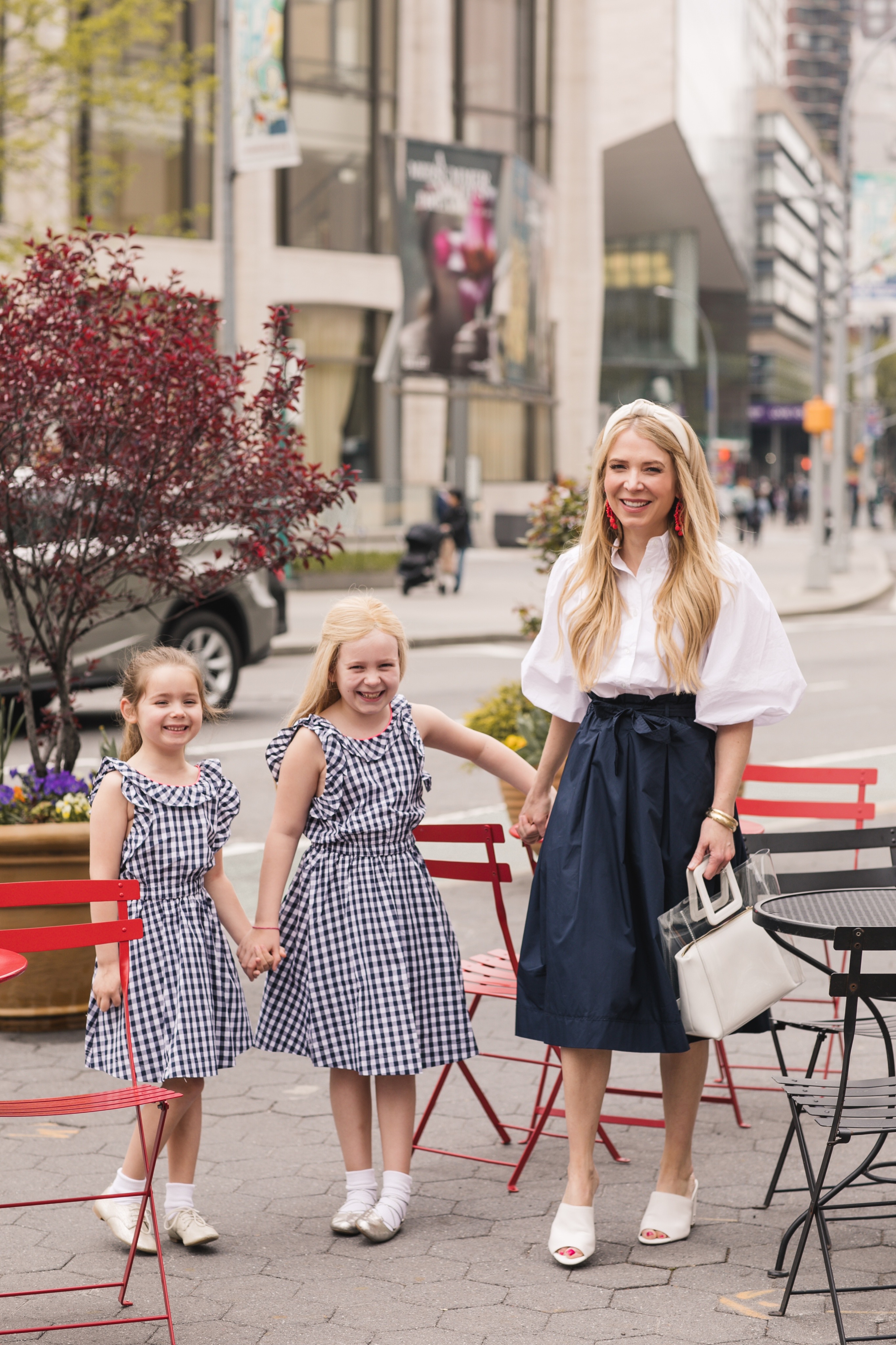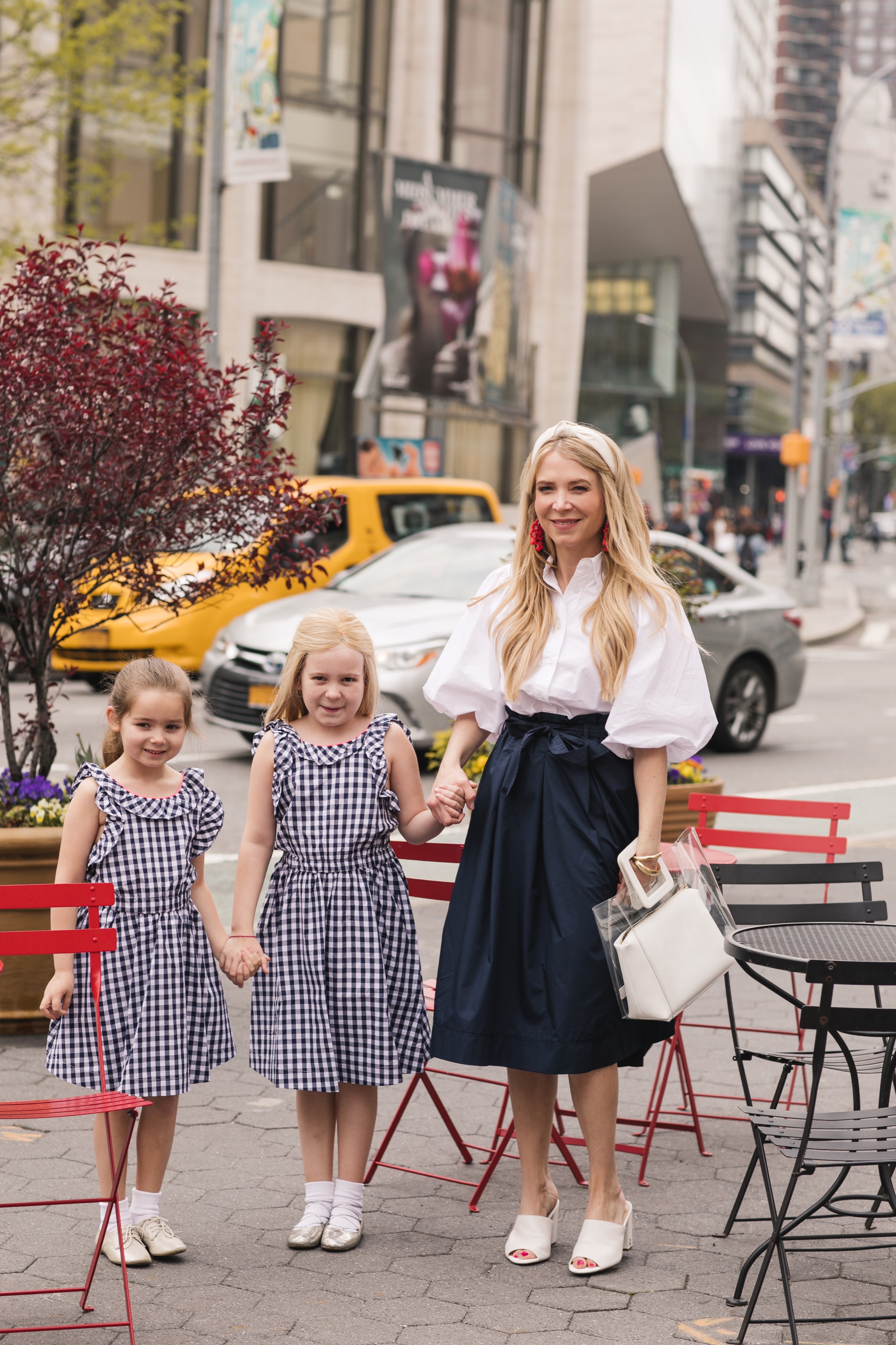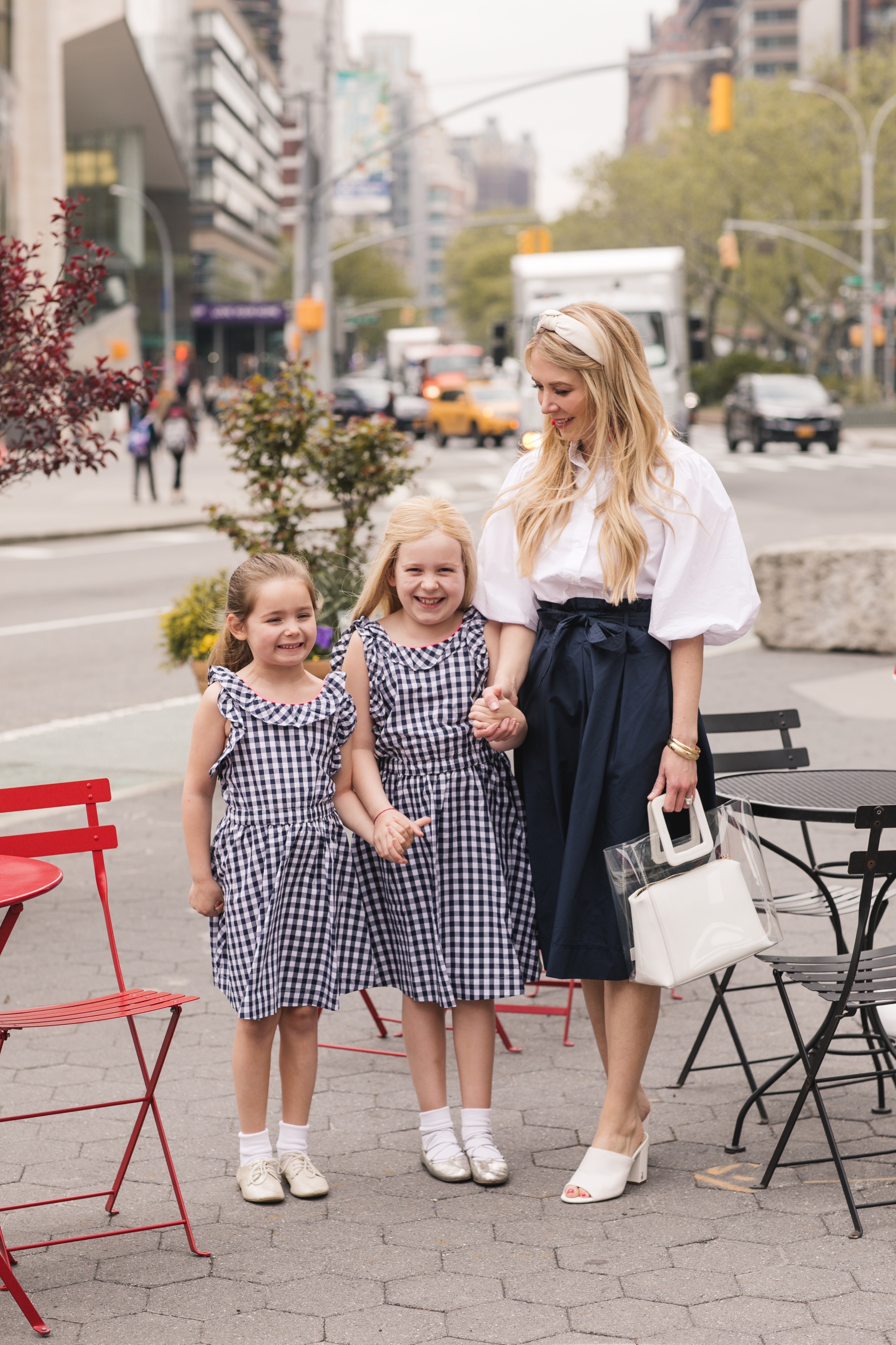 The other thing we sometimes like to do on the weekends is go shopping!  There is a J. Crew near our apartment with an amazing Crewcuts (kidswear) section.  J.Crew is my favorite place to shop for the girls' everyday outfits because the clothing is so cute but is also high quality.  Sometimes hard to please both a 9 -year-old and a 5-year-old but they both love Crewcuts.  The prices can sometimes seem high but almost always they have a sale going on – for example right now they are running 35% off full priced styles with the code HISUMMER.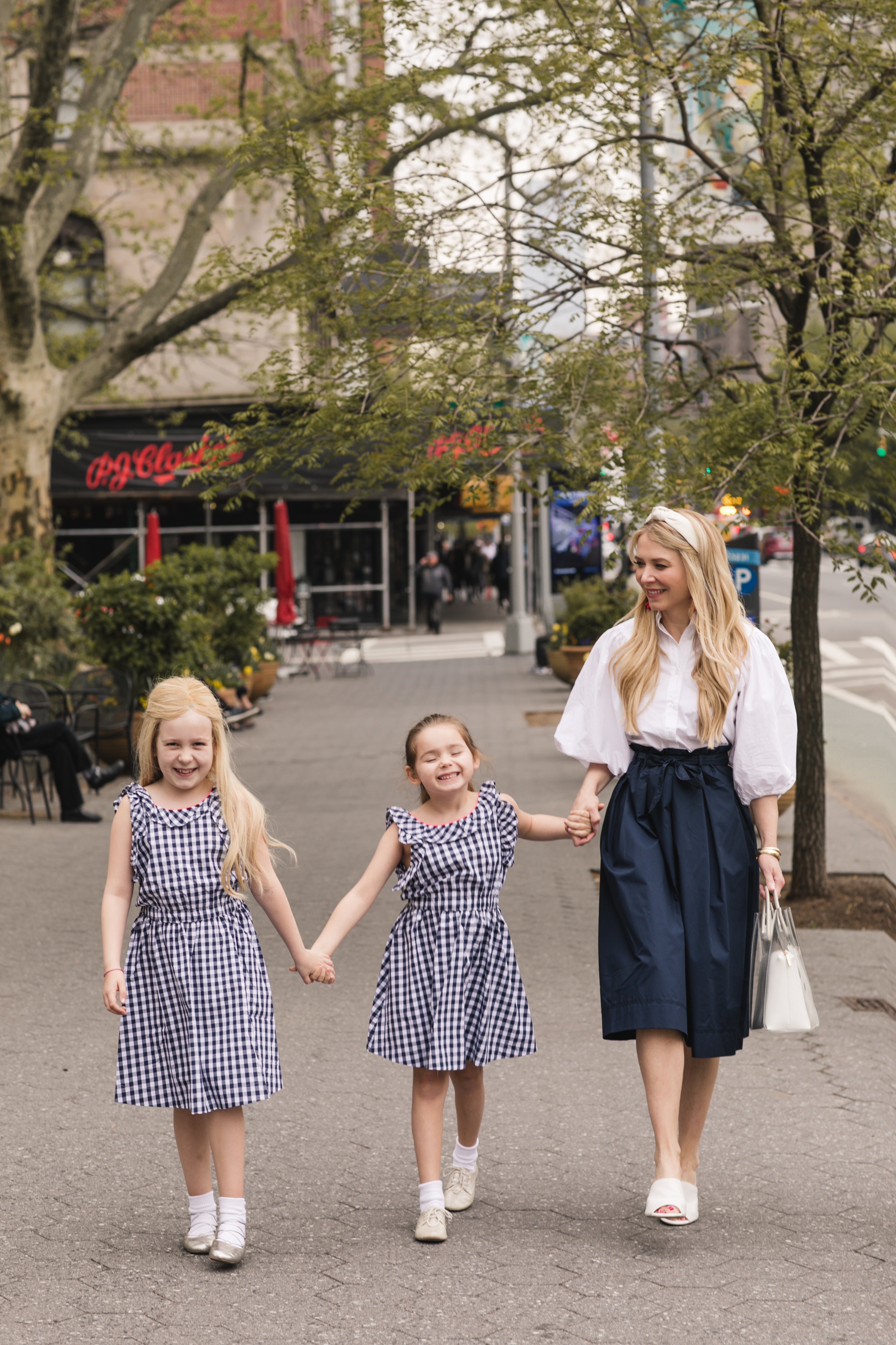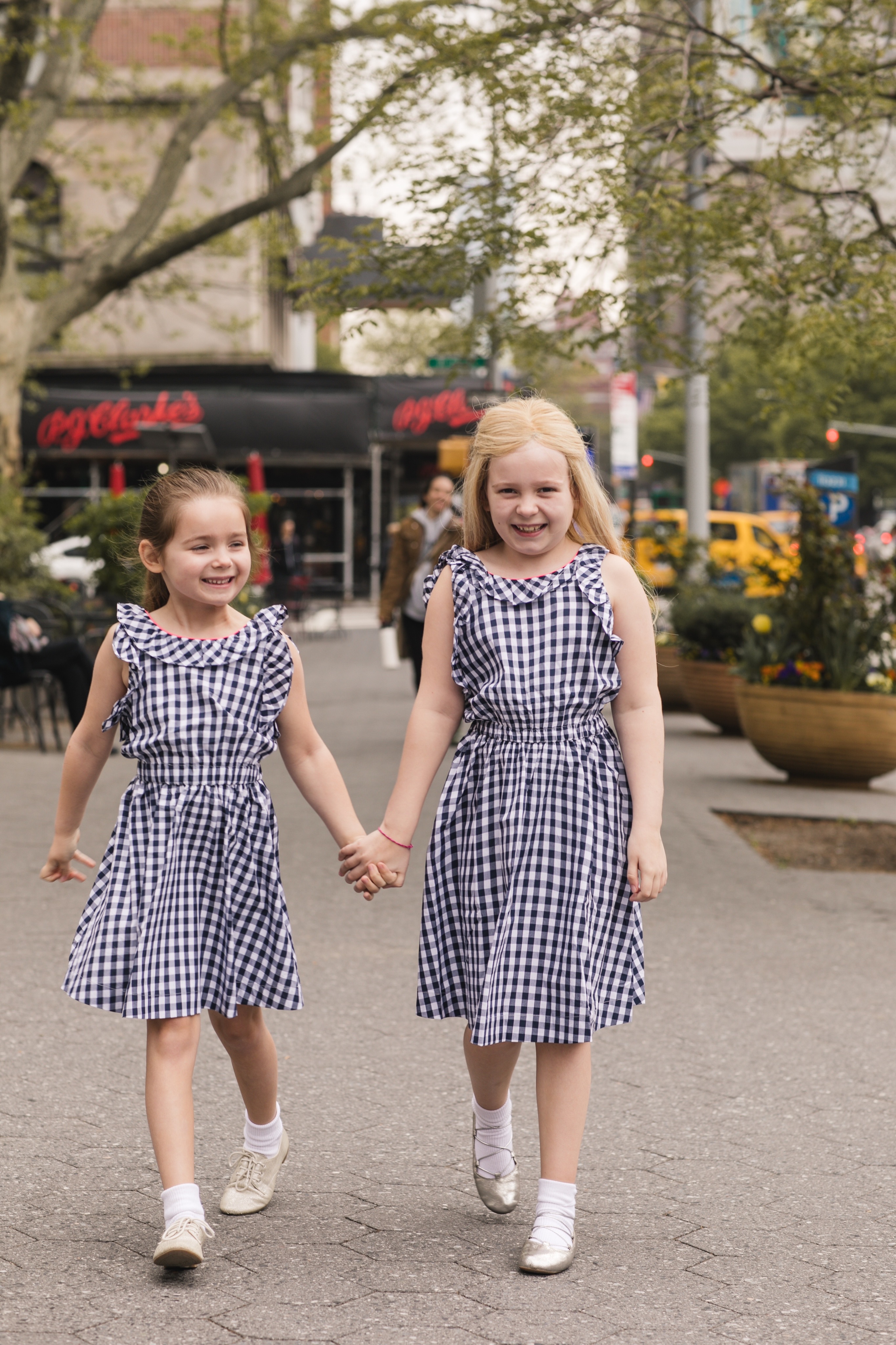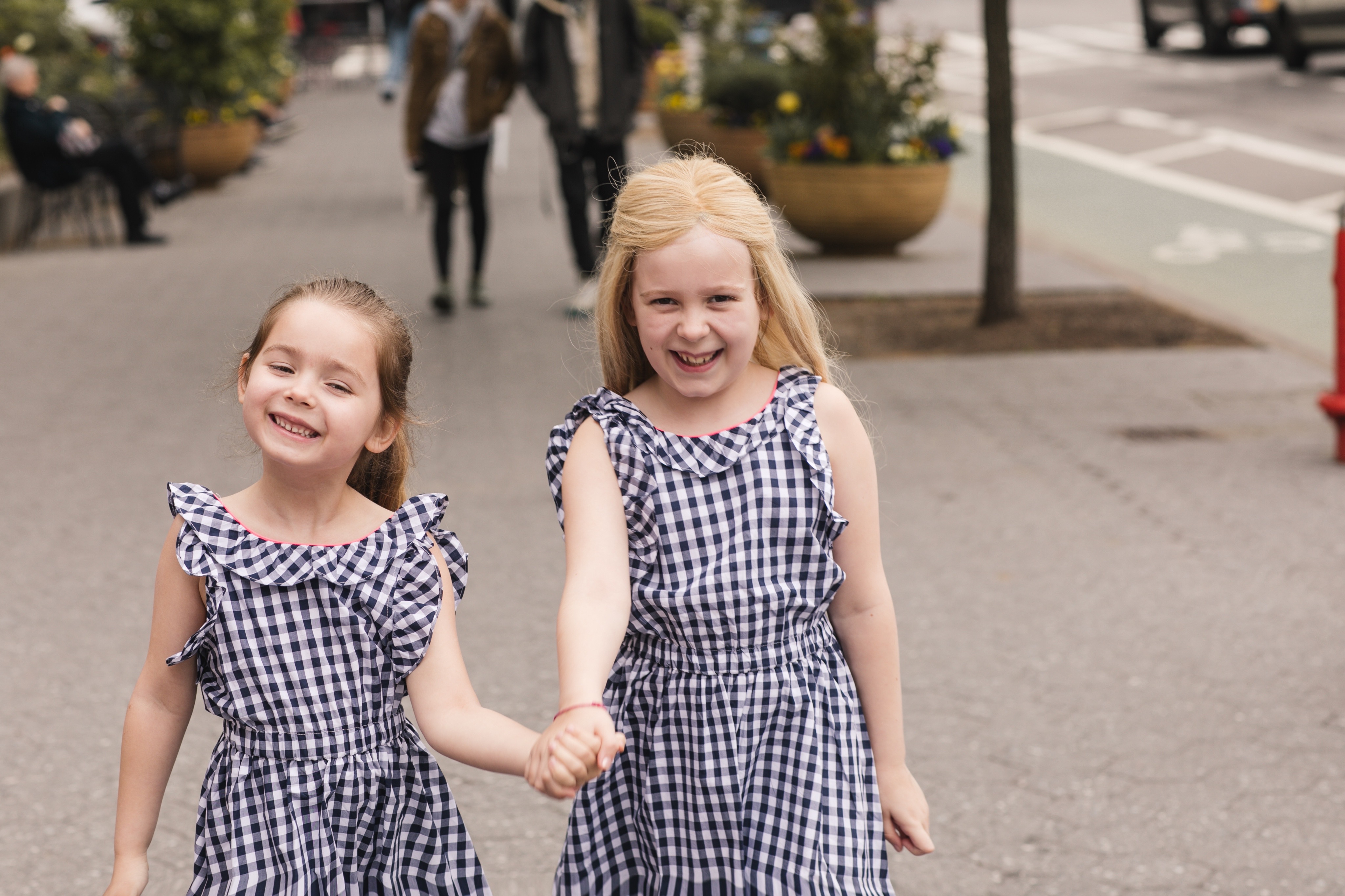 I always love when our daughters are wearing matching outfits!  If I could get them to wear the same outfit every day I definitely would.  I always buy two of everything so they both have it!  I like them to match because first of all, safety. There are a lot of people in NYC everywhere – on the streets, on the subway, in the cafes, wherever you go!  So if they are wearing the same thing, it is really easy to spot them.  And safety and practicality aside, I do just think it is cute!  They are starting to resist the matching though, especially at school.  My elder daughter who is 9 going on fifteen does not want to be twinning with her 5-year-old sister in Junior Kindergarten!  They usually still agree to it on the weekends though!
What is your weekend routine?  Leave a comment below!
Thanks for reading!
xxxxxx
Laura
Photos by Lydia Hudgens