Dress: Rebecca Taylor | Bag:  Moda Luxe from Century 21 | Shoes: Tibi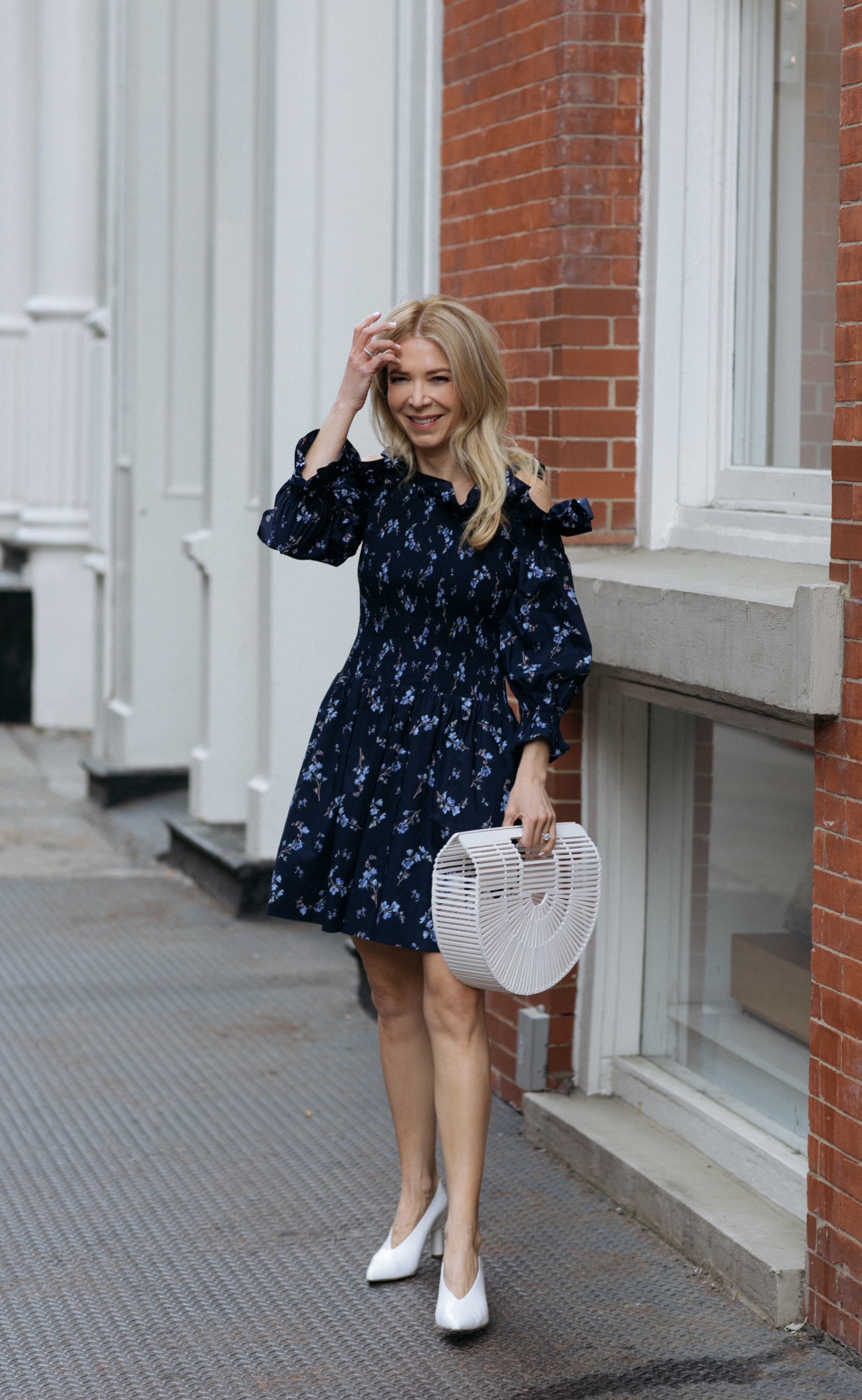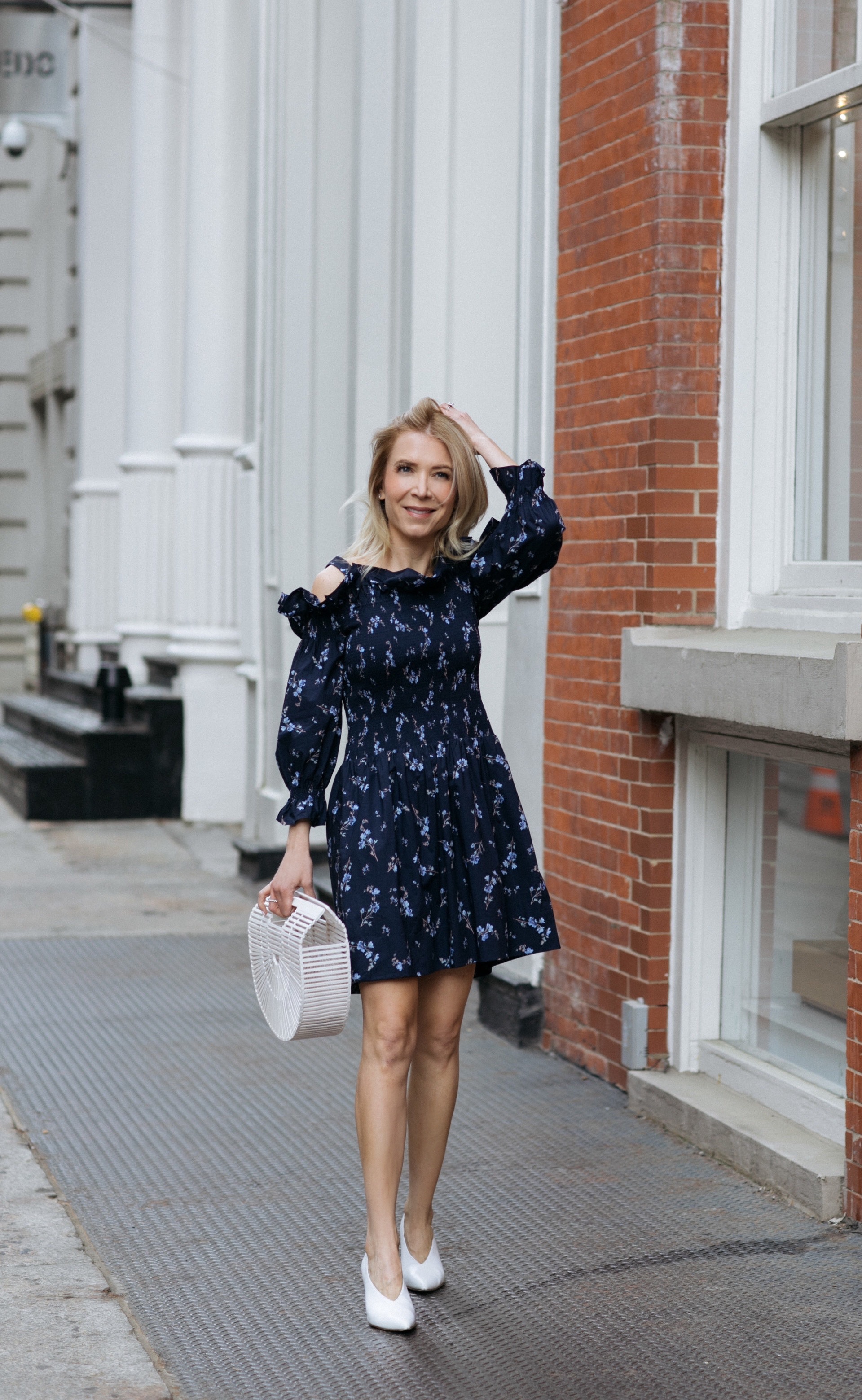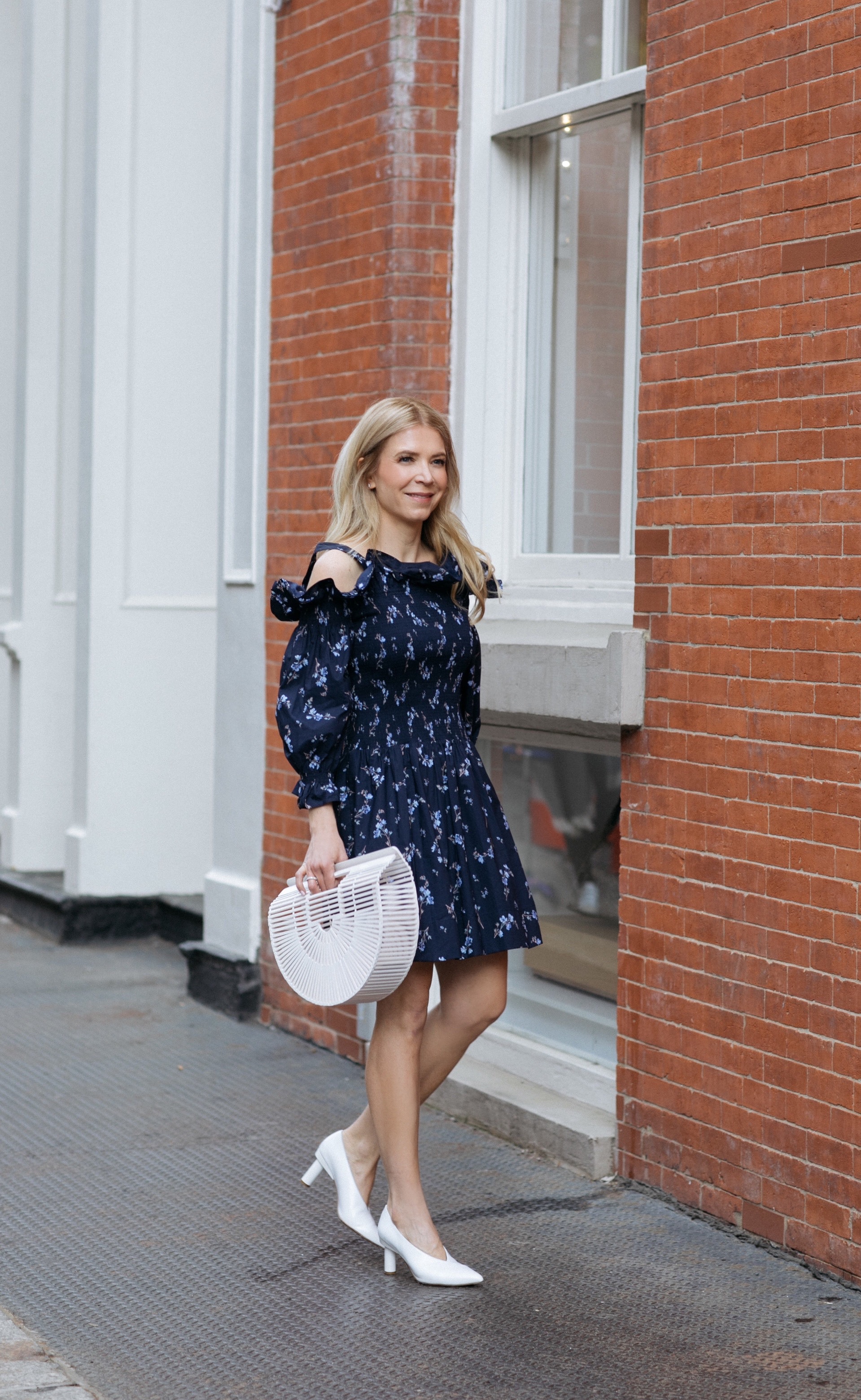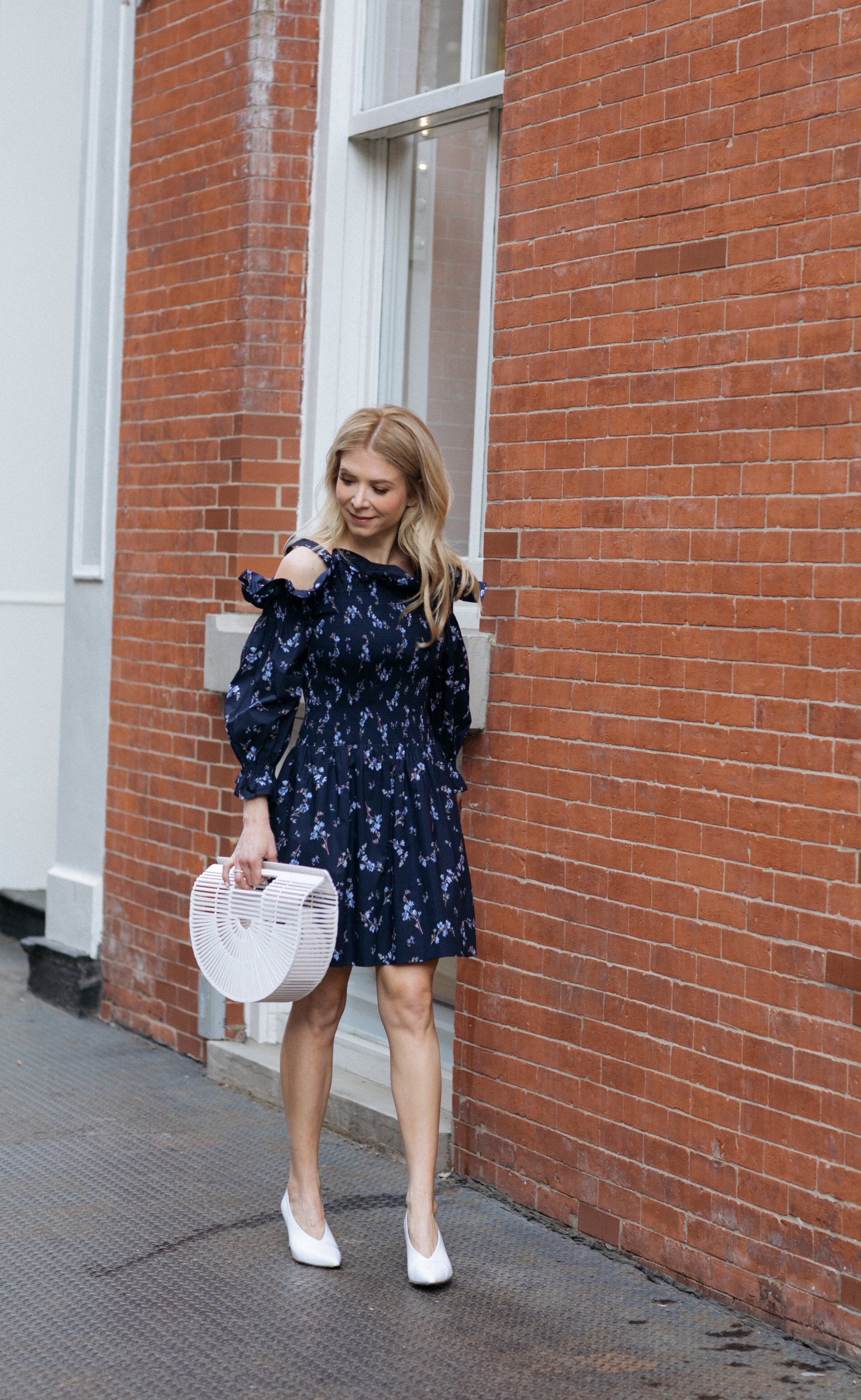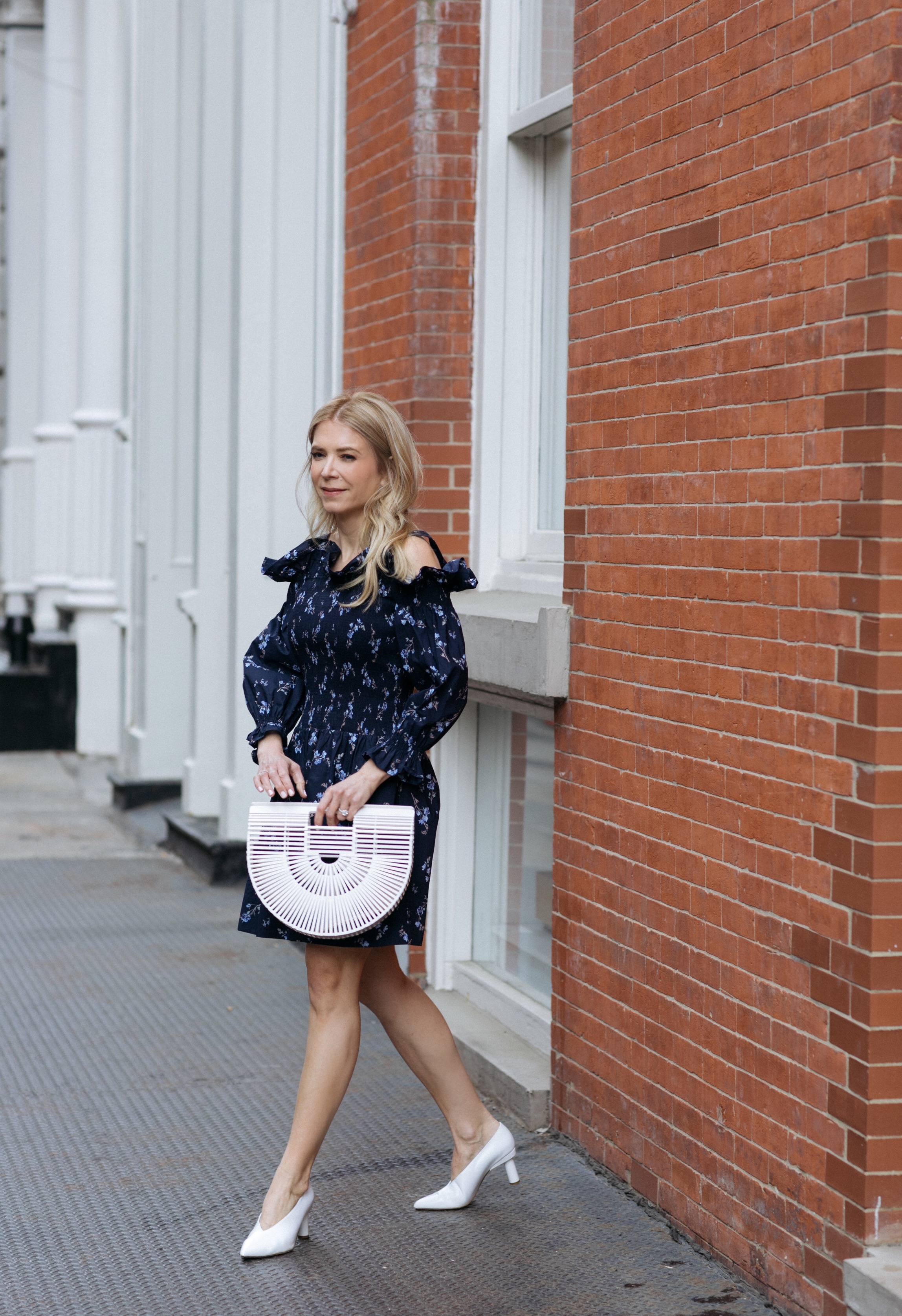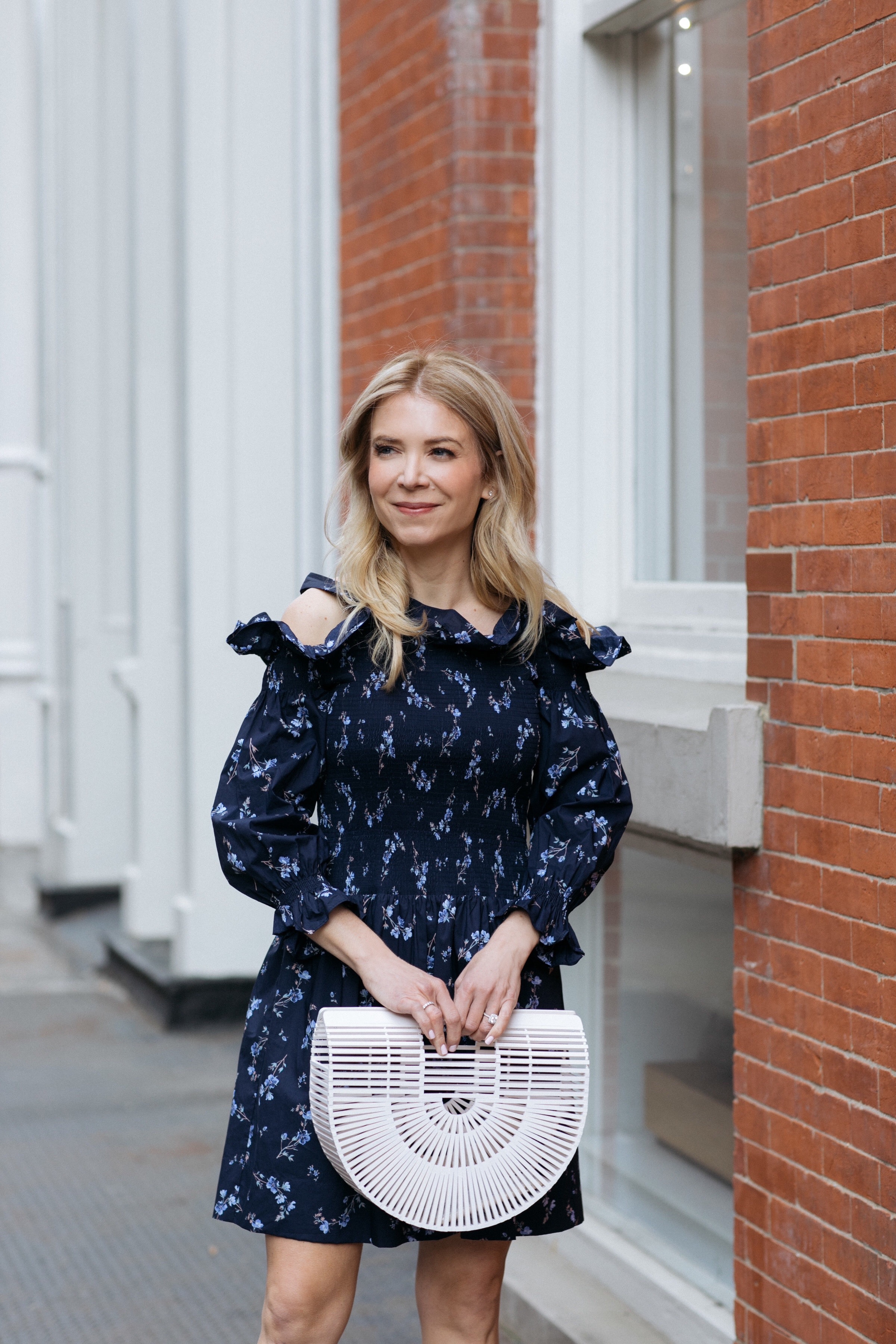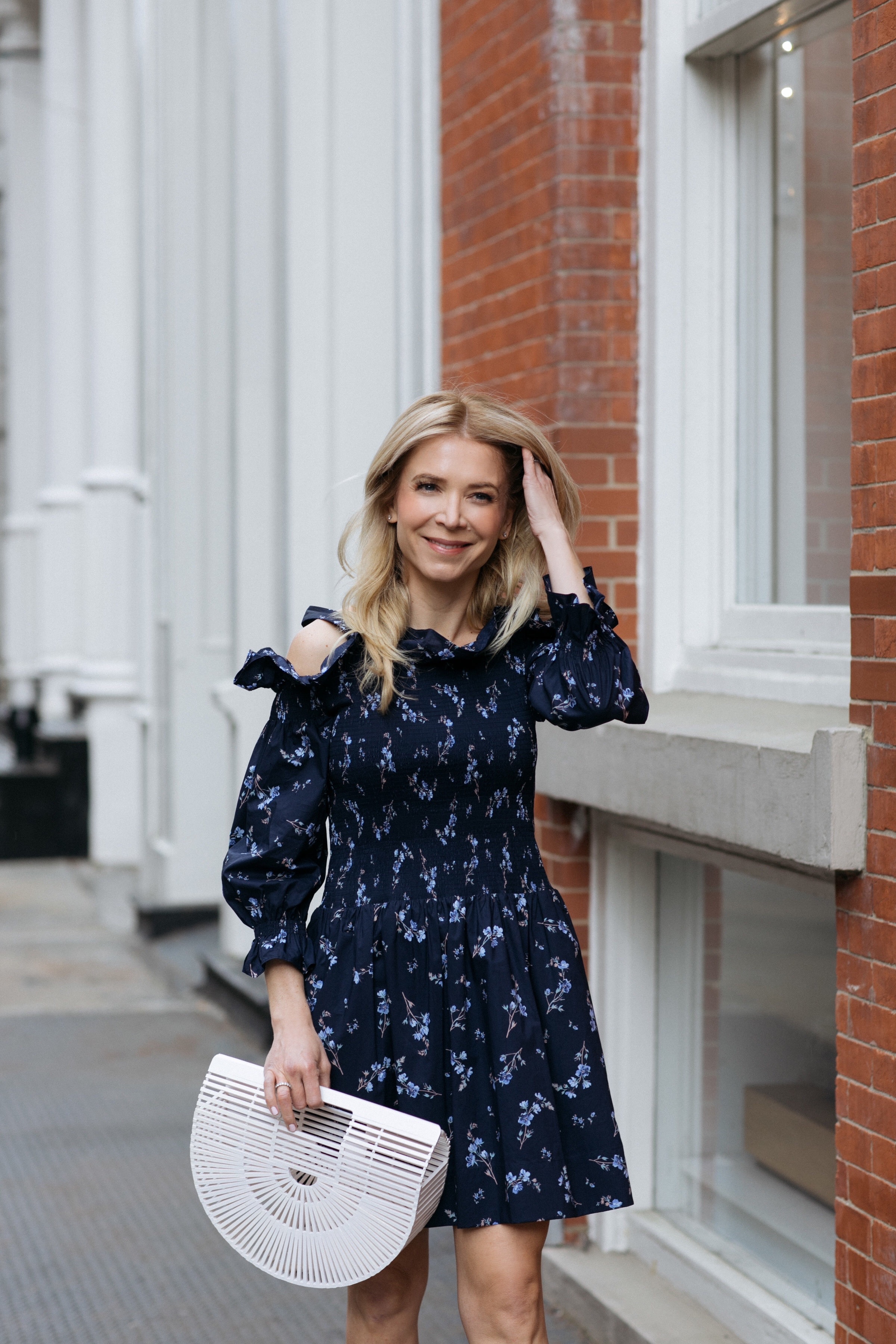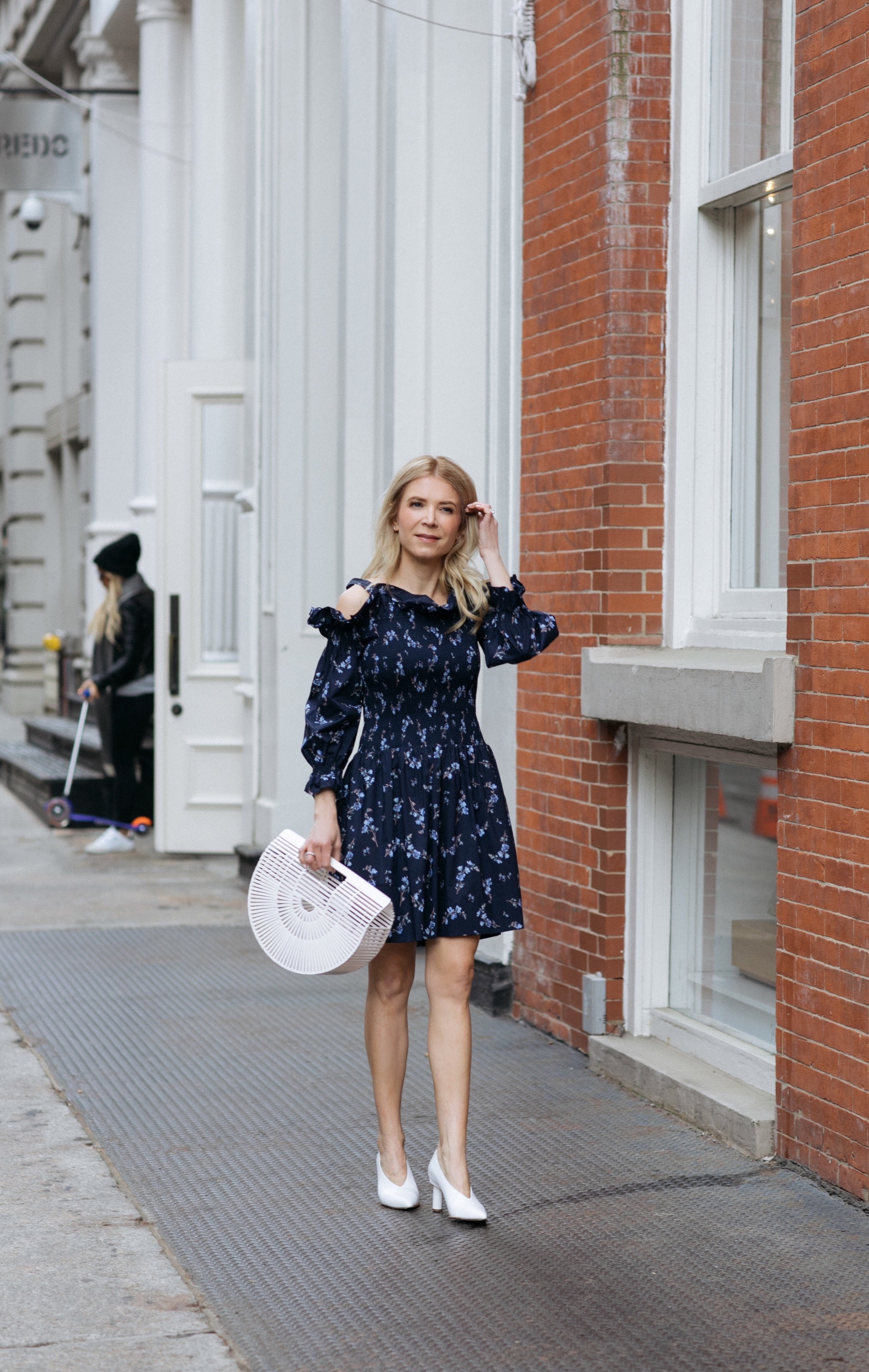 Just a quick one today!  This dress by Rebecca Taylor has turned out to be a gem!  It is not too short, and I love how it is cut.  As you may know I rave about Rebecca Taylor clothing all the time.  I love the way it fits and how feminine and flattering her things usually are.  It is a bit pricey so you have to think about it before you buy, to make sure, but I always try to get 2 or 3 pieces each season.  I end up wearing them a lot and I am a big proponent of cost per wear.  If you are going to buy something make sure you can picture in advance when you would be wearing it and roughly how often.  If you are only thinking you will wear it 1-2 times, maybe its not worth it.  You are probably going "duh" right about now, but this is easier said than done!
Happy Thursday! So glad it is almost the end of the week!  We are heading to California today for the next 6 weeks, so I am very excited for our summer to officially begin!
xxxxxx
Laura