Dress:  H&M | Belt: Isabel Marant | Sandals: Hermes | Sunglasses: Quay | Bag: Cult Gaia (Mine is large)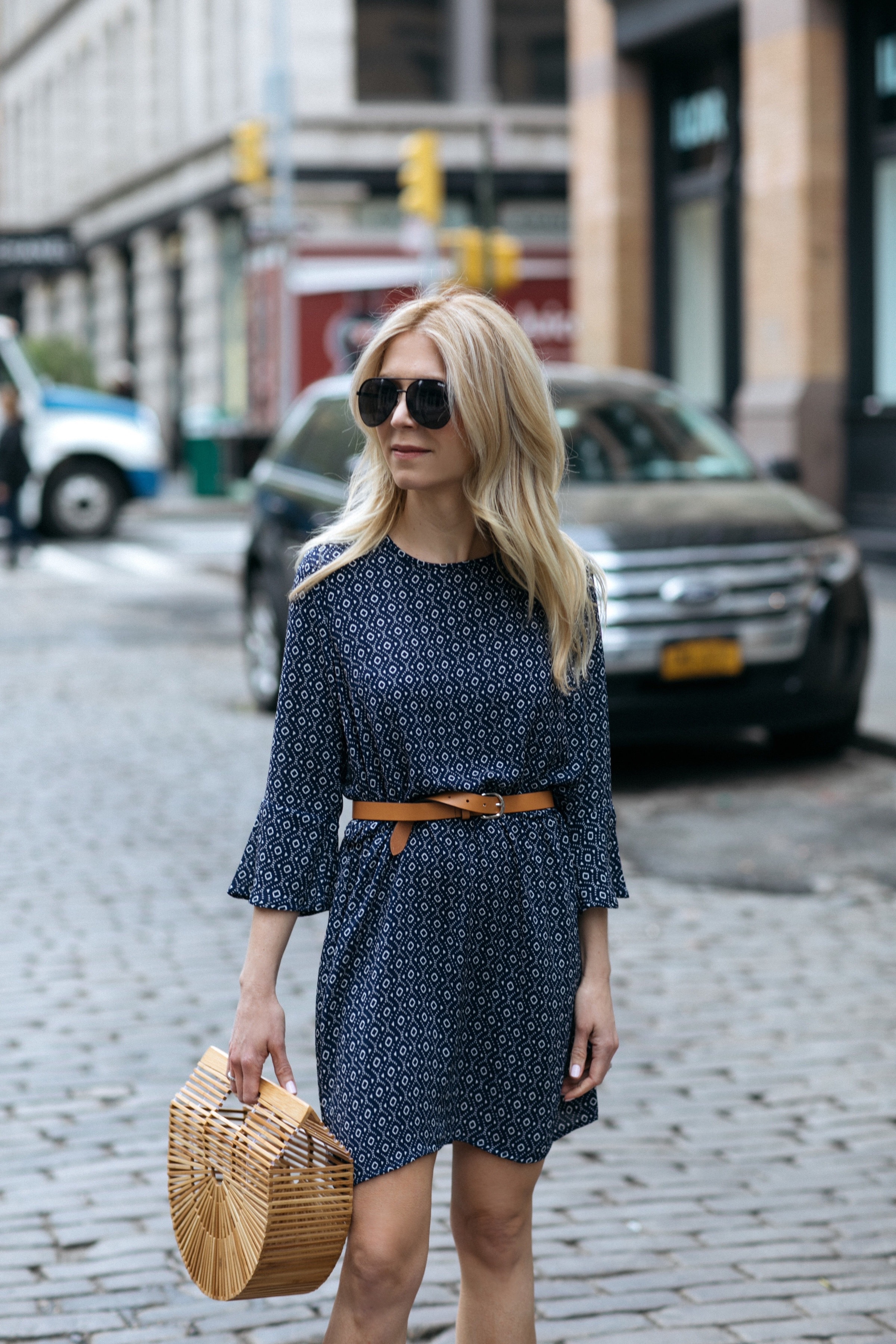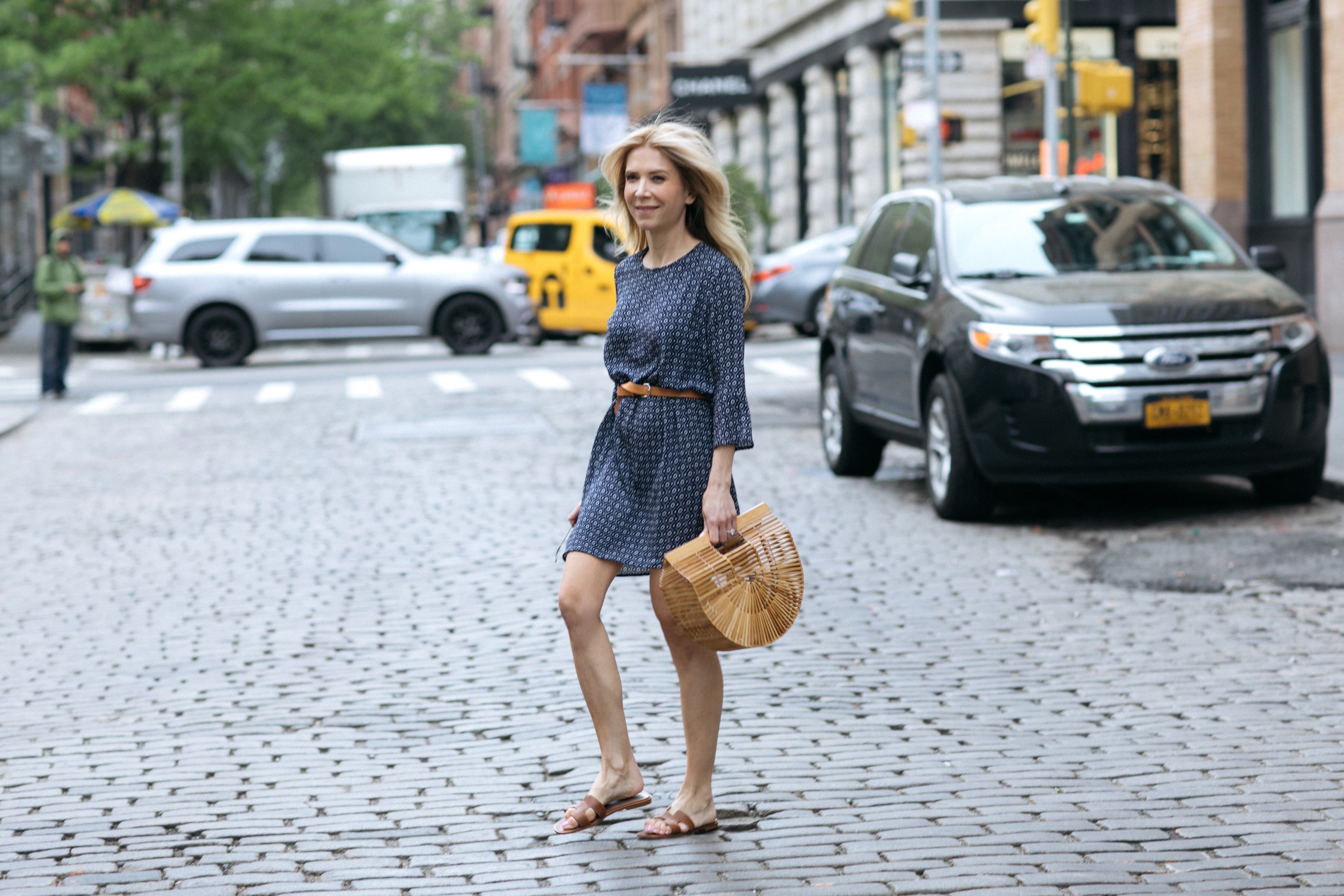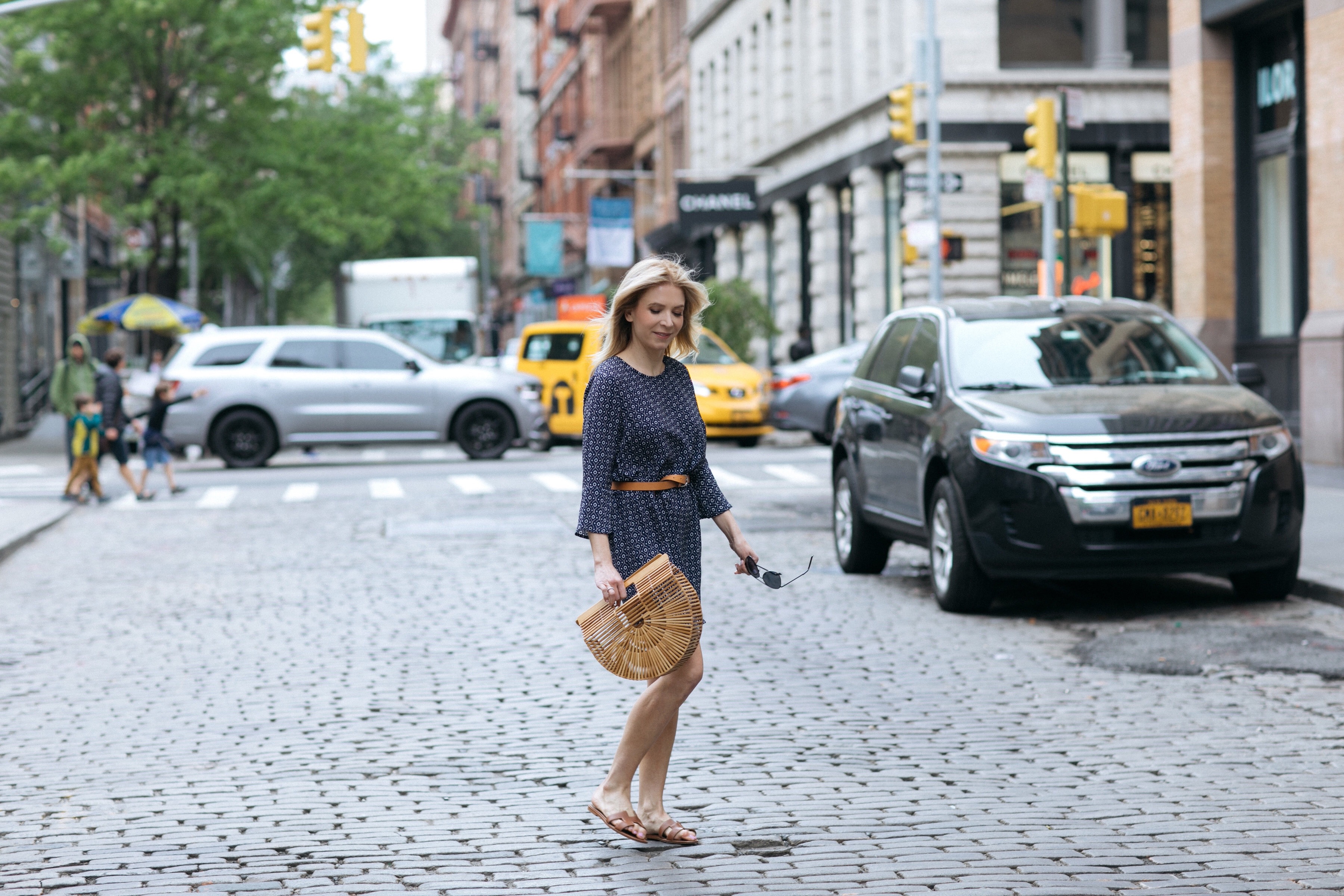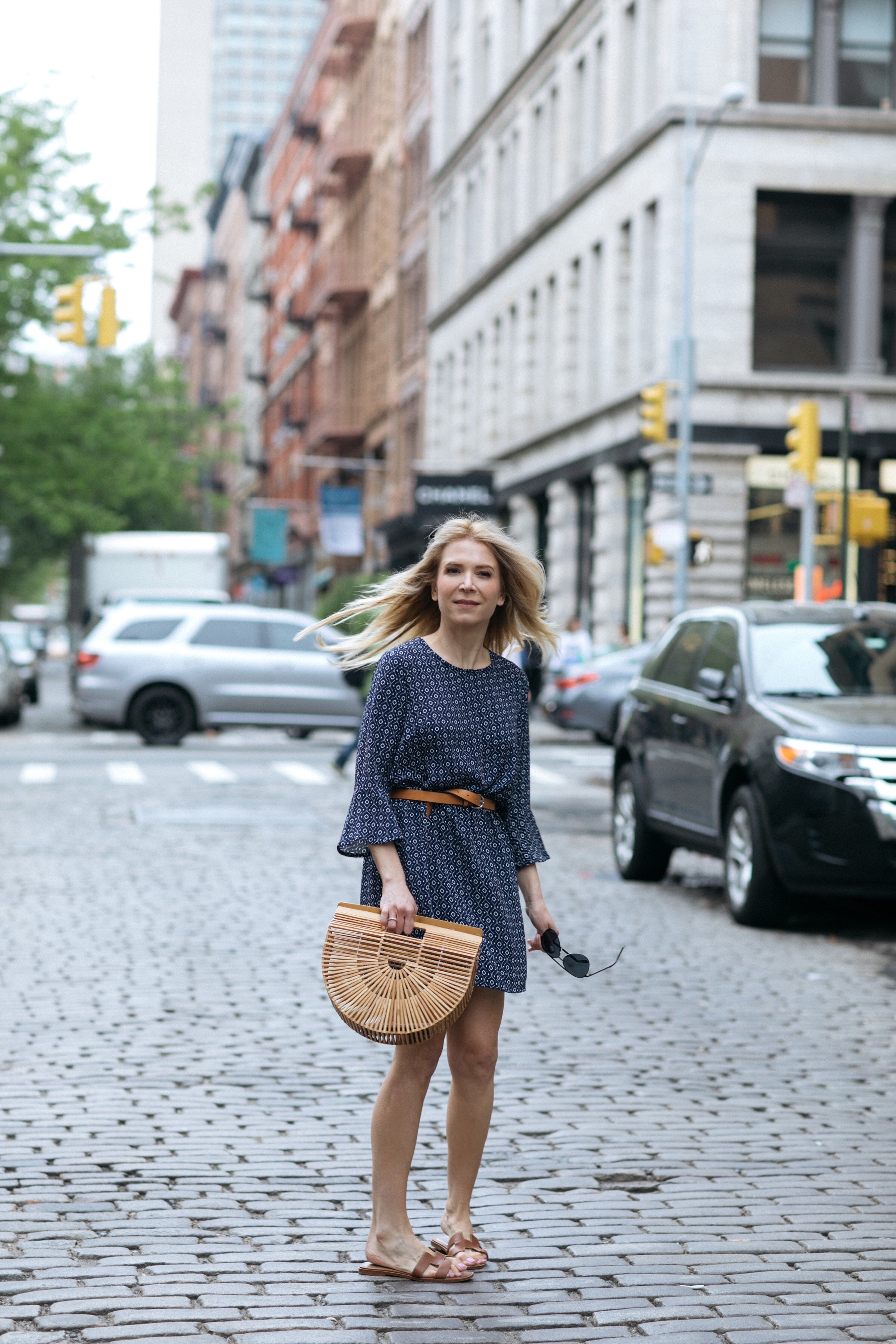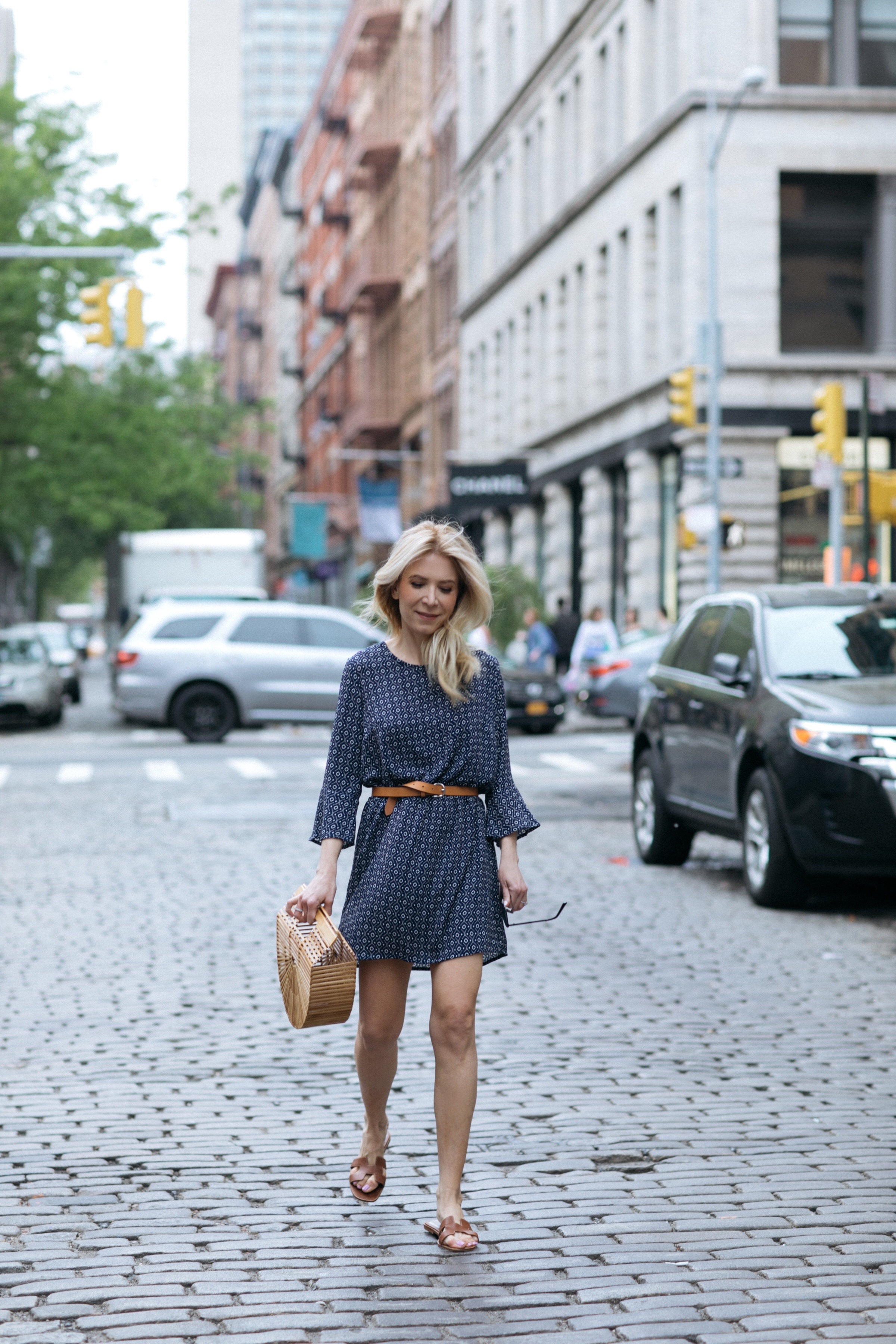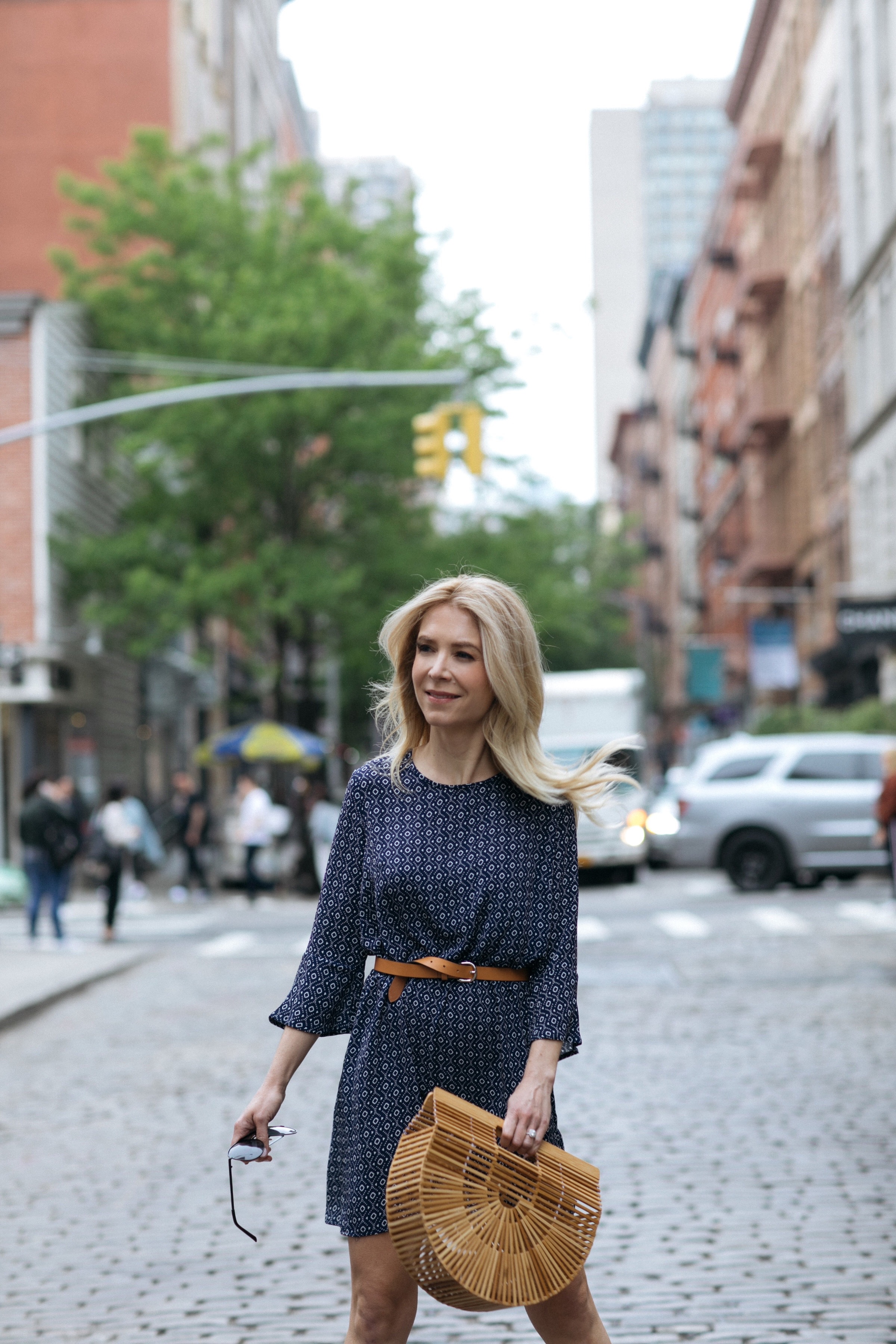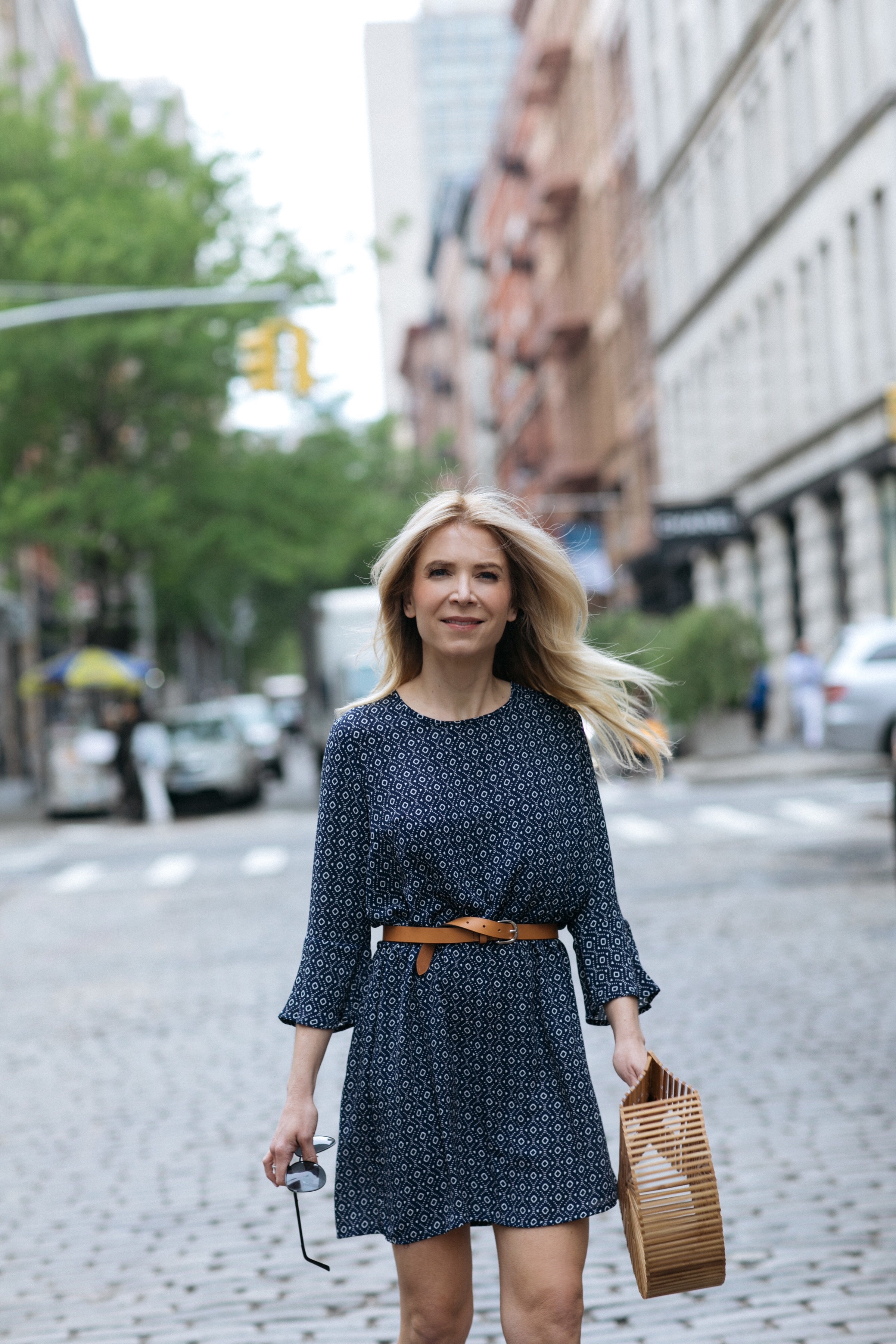 Good morning!  All I feel today is OVERWHELMED!  We are leaving for California for the summer in one week and there is a lot to do before we go. I don't know what is wrong with me but since becoming a stay-at-home mom 2 years ago I feel like I am so disorganized and always on the back foot trying to catch up.
Why is this?  I think because when I was working, I could arrive into the office, sit down at my desk, make lists of what I had to do for the day and start ticking them off one by one.  Once I made good headway through the list in the morning, I would go to the gym down the street from my office at lunch, grab a salad on the way back to my desk, tick through more things on the list, have some meetings, talk to my co-workers, and consider that a job well done for the day.
Now, I try to make lists in my iphone.  Honestly sometimes I make the list and don't even go back in my phone to read what was on it.  I am constantly on the go, doing drop off, errands, trying to stop into my building gym for a workout, then showering, then errands or tidying our apartment, then it is practically time to pick up the girls again, then homework, then dinner, and my list kind of goes by the wayside. I think I am romanticizing the days of being a working mom, but sometimes it does seem easier to compartmentalize your work and be able to go somewhere to do it in peace.
I find if I don't get up early to do a blog or instagram post, often I won't do one that day.  And I got into Reward Style almost a month ago and I STILL have not sat down and looked through the materials on how to use it.  Oh well.  This is my life right now, and I am happy, I am really glad to be able to spend so much time with my kids.  But I feel like I used to be such a competent, fairly intelligent and organized person – but somehow all that has just fallen away and now I am a frantic, unkept mess playing catch up and failing all the time.  I wonder if other stay-at-home moms feel like that.
Anyway, I do not want end on such an depressing note!  This dress is only $19.99 from H&M and I love it.  You need easy options in your closet for everyday.  This is one you can just put on when you don't know what else to wear (that is me like everyday haha because like I said, I'm a little disorganized these days) and it can go anywhere.  I put neutral accessories with it.  The only thing is when you belt it gets a bit short.  I normally like my hemlines a bit longer but when it is hot it is ok!
Thanks for reading and now I'm off to work on my to-do list!
xxxxxx
Laura