Top: Zara | Skirt: Zara | Shoes: Jeffrey Campbell and here | Bag: JW Anderson (silver is last season, but here is this season's white one that I would buy if I was buying another one)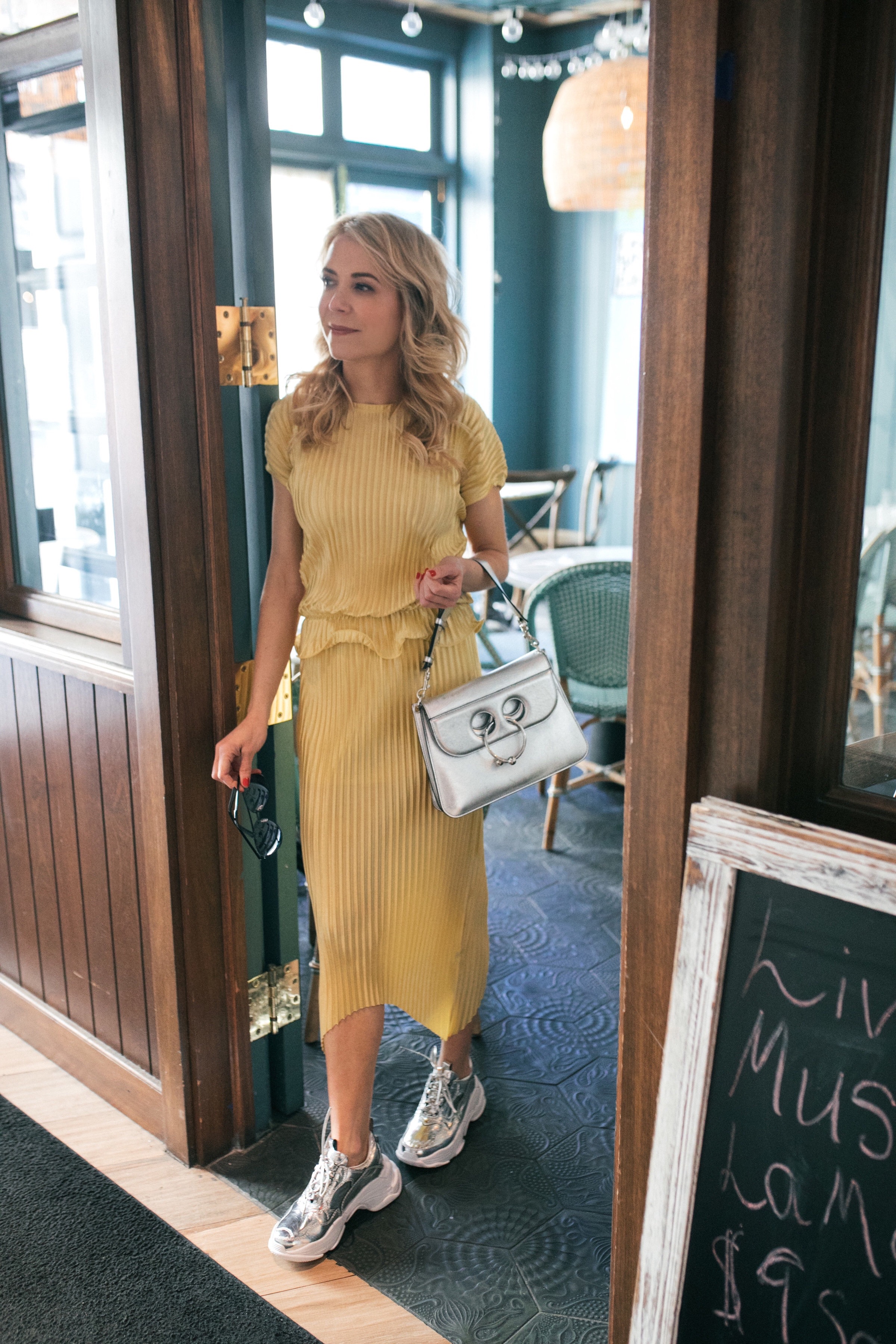 Have you all started noticing the ugly sneaker trend yet?  The sneakers you are starting to see out there that remind you of your dad's sneakers in the 90's?  They also kind of look like the huge white sneakers that women wore in the 80's and 90's to commute to the office (carrying their high heels in their bag) with dark tan nylon stockings?  Well, I hate to say it, but I really, really am pretty sure that these big sneaker style is coming baaaack, with a vengeance!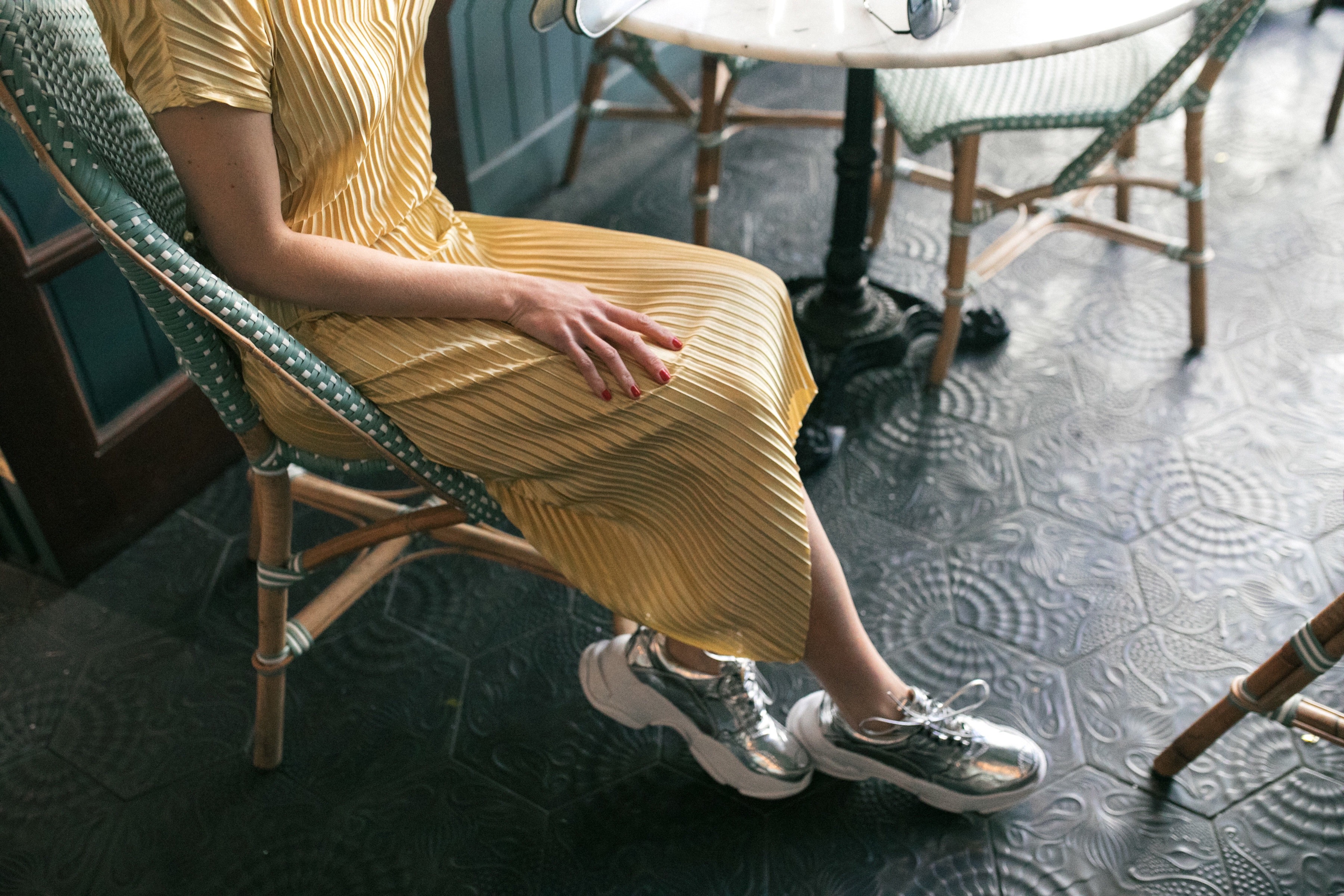 This trend all began (lucky us!) in Fashion Week FW17 when Balenciaga came out with their Triple S sneaker (and here).  I believe they were then officially released in September 2017.  They are called "Triple S" because they have three layers of soles – molds were taken from running, basketball and track shoes, which were then stacked to create their heavily padded, triple-soled design.
Soon after their debut, influencers like Charlotte Groeneveld (@thefashionguitar) and Aylin Koenig were seen wearing them on Instagram.  In September 2017 during NYFW, I clearly remember, I was shooting with Lydia outside the Nomo Soho and I saw Annabel Rosendahl standing next to me taking pics wearing the Balenciaga Triple S.  I couldn't stop staring!
I think people have a visceral reaction when they see these sneakers – either they love them or they hate them.  For me, I agree they are kind of ugly but sometimes ugly can be very cool!  Plus they are so big, they make your legs look very thin, like toothpicks, coming out from the top of them.  And now, it is impossible to get a pair of Balenciaga Triple S. They are sold out everywhere.  But,the good news is that there are several fun copies of the Triple S out there now (more on this below).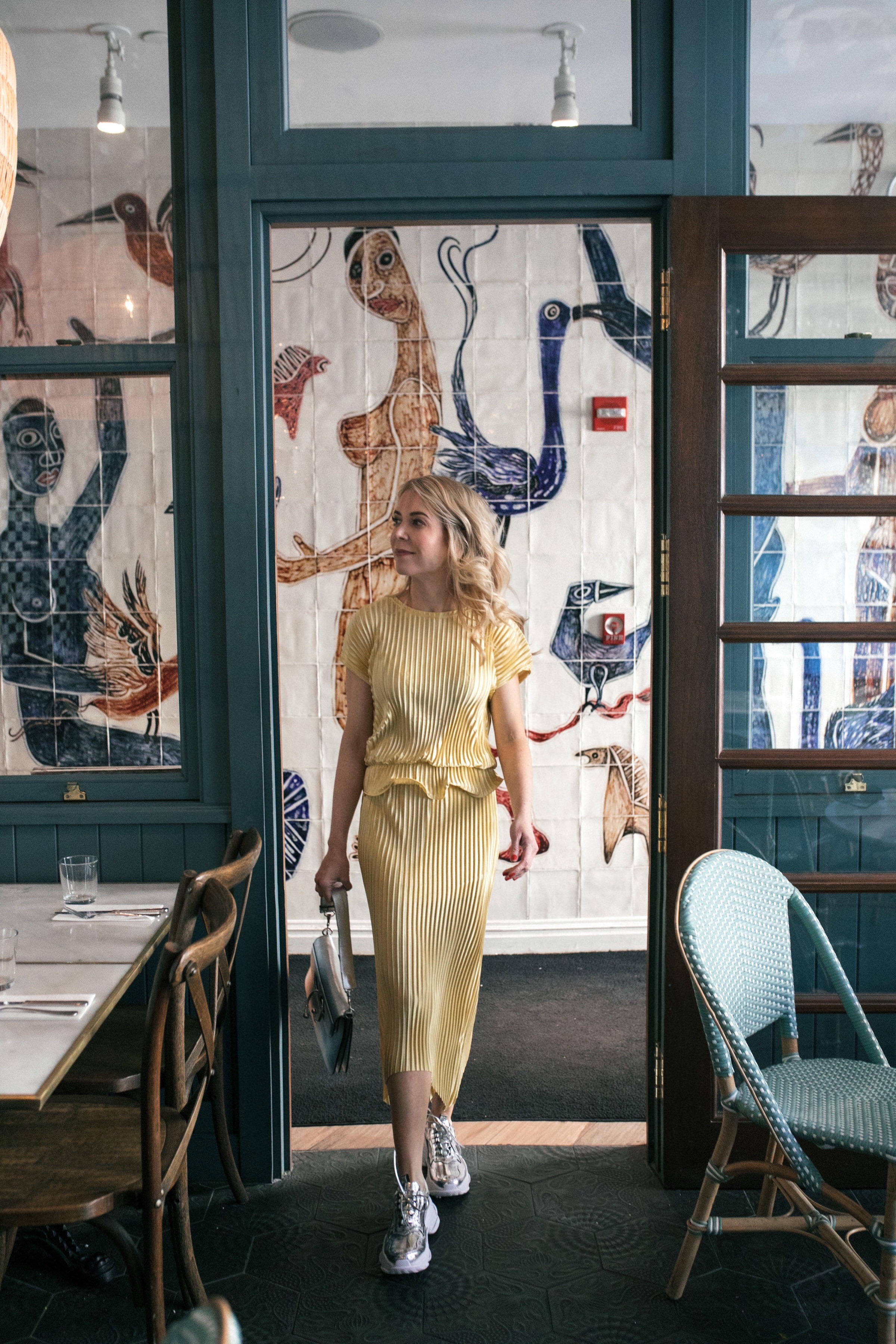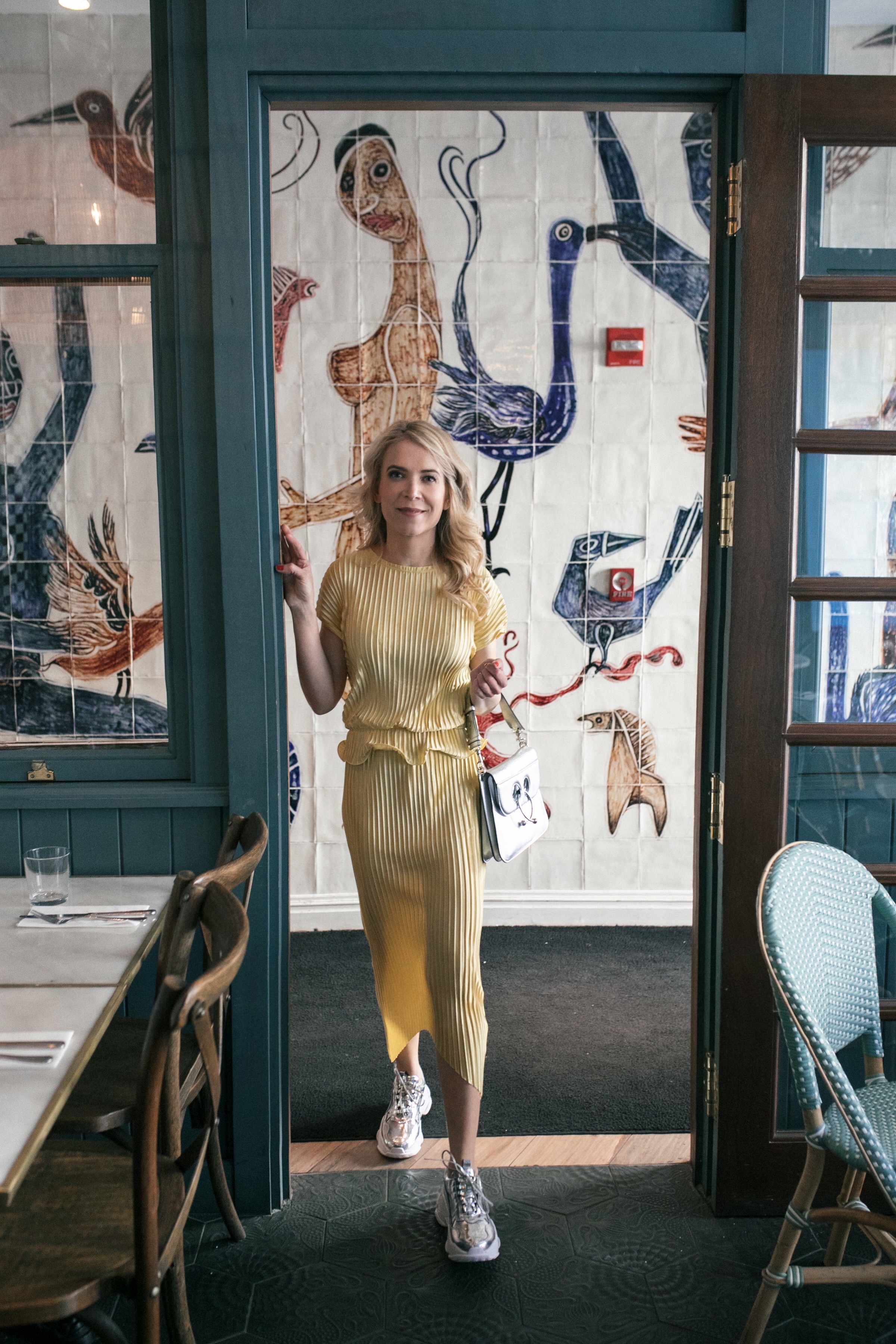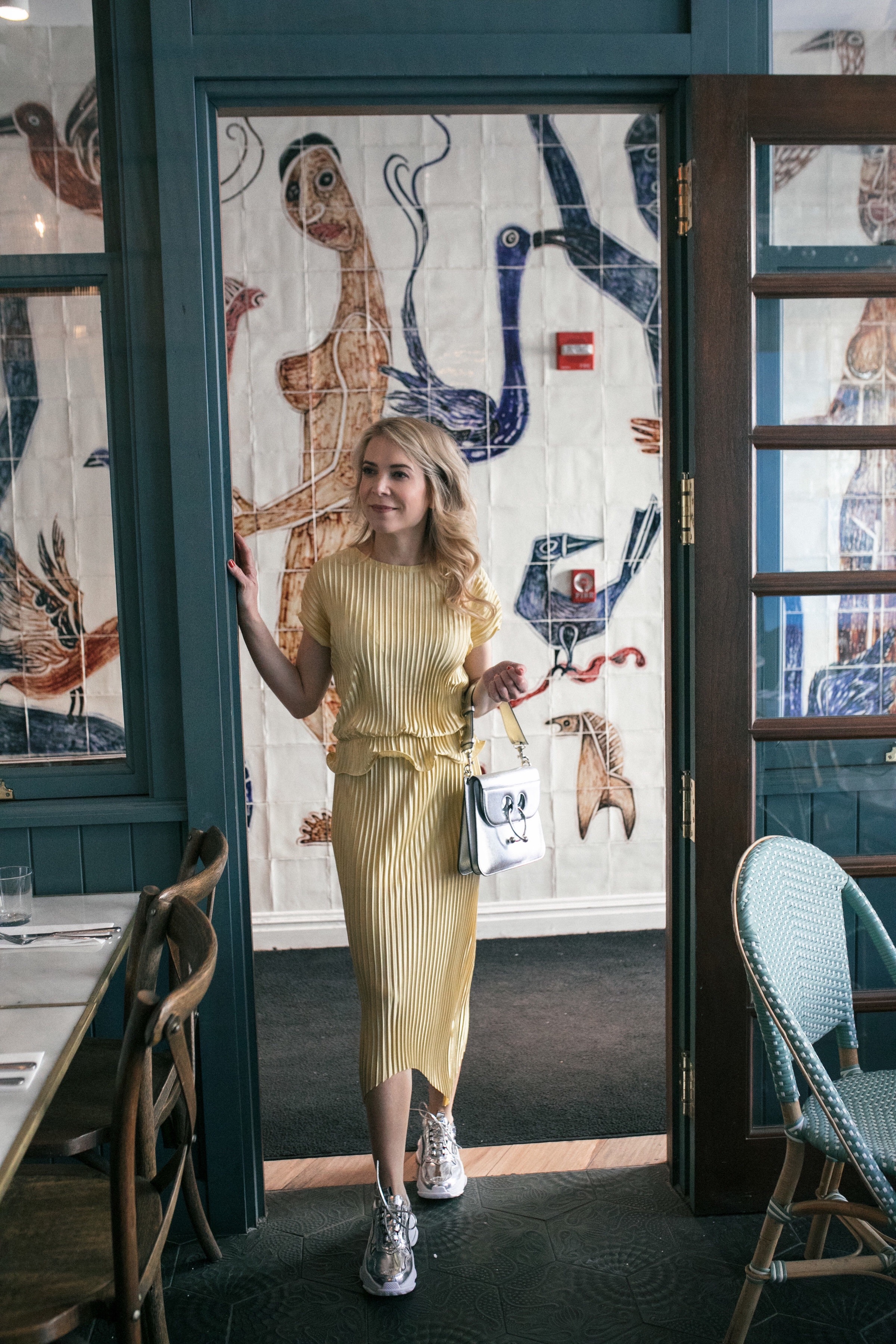 Just to be clear- the sneakers I am wearing in these photos are NOT the Balenciaga Triple S.  They are a copy by Jeffrey Campbell called the Lo-Fi.  I am on the wait list for the Triple S on the Net-a-Porter site.  But in the meantime, I have the silver Lo-Fis (pictured) and have ordered them in white as well!  I also ordered the Fila Disruptor 2 ones from Urban Outfitters and they are coming next week.  Since lots of designers are now copying the Triple S, and these knock-off versions are selling out super fast each time they are released, I think the trend is coming, and fast.  Pretty soon they will be everywhere.  In fact I saw the most cool looking trendy girl walking downtown the other day wearing the black Lo-Fi's. So if you like these sneakers, I encourage you to scoop up a pair of the Jeffrey Lo-Fi's or the Fila Disruptors to see what you think!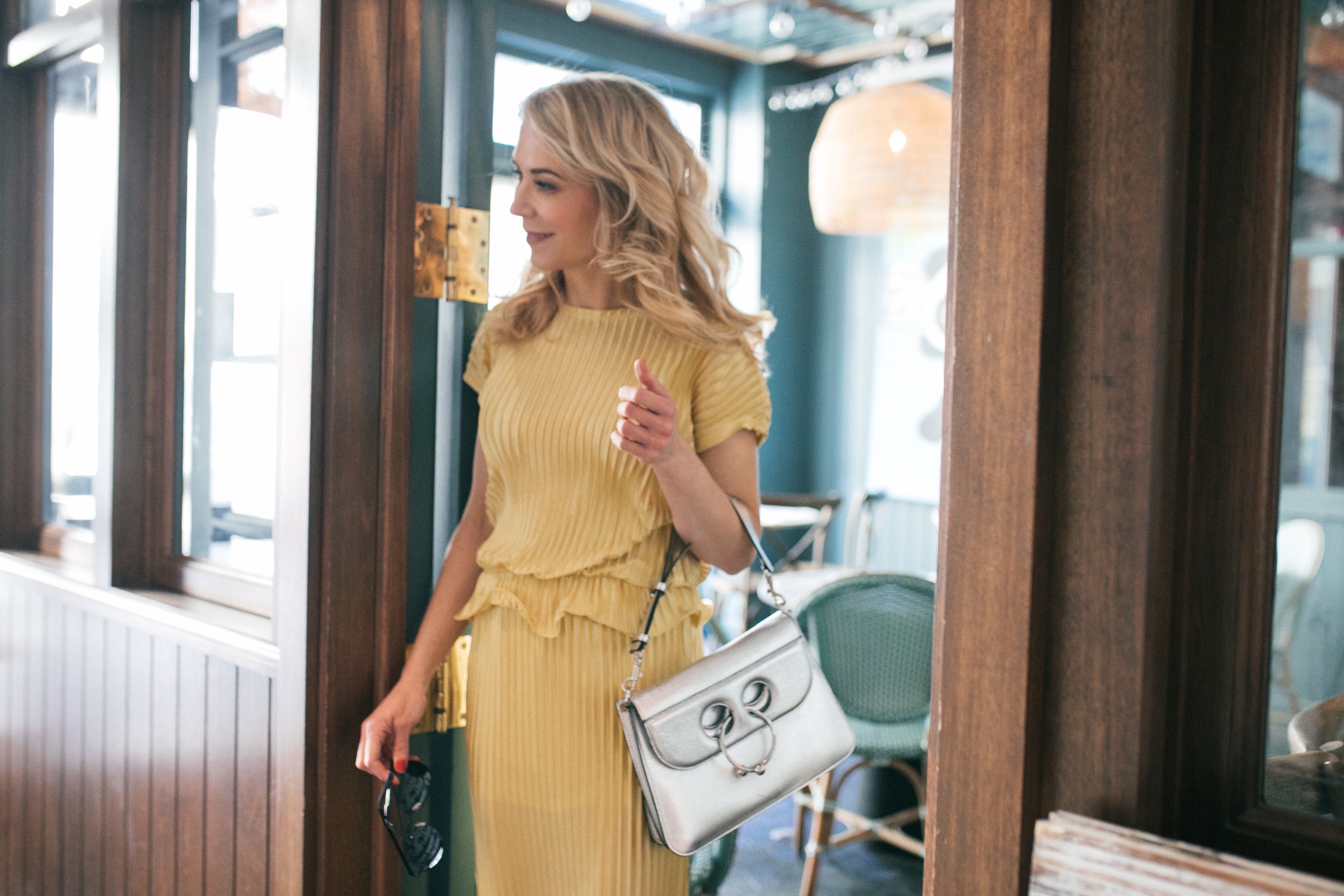 I think they can look great with so many things too – loose pants, or joggers, or even a long skirt or dress like I am wearing here (yellow matching set from Zara).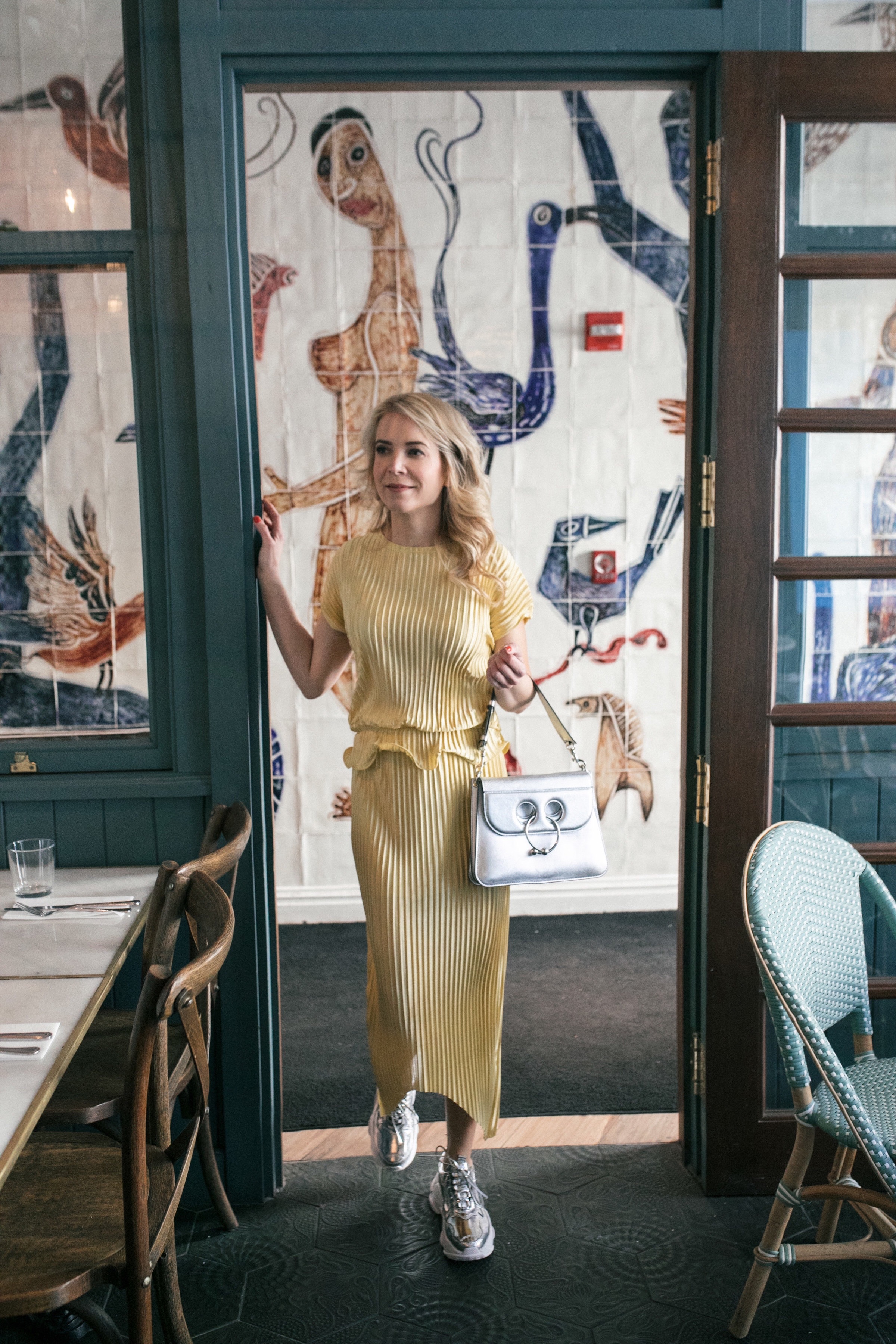 The good news is, about these sneakers, is that you won't have to change your shoes for your commute (aka working girl) – they are perfect shoes for allllll daaaay long!  Just don't wear them with orangey tan nylon stockings!  Haha!!
Thanks for reading!
Laura
xx
Photos by Lydia Hudgens