Parka: ASOS | Leather leggings: The Outnet and on sale here | Sneakers: Stella McCartney | Bag: Bottega Veneta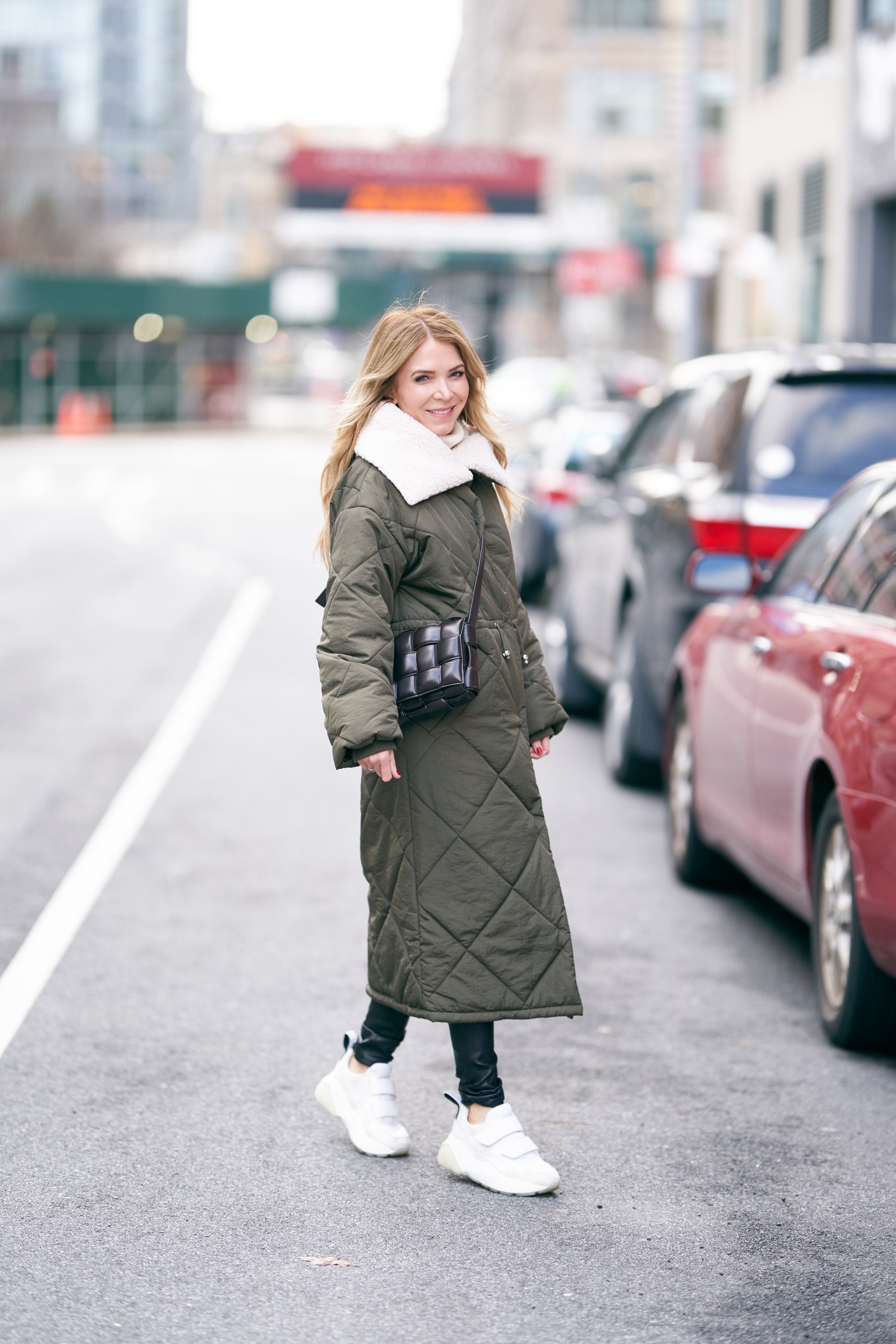 I was debating putting this look up on my blog because – let's be honest – compared to some of the other outfits I post, there is very little glamour here.  This is the coat I throw on when I go walk our dog at 7 am.  When it is snowing, raining, or my outfit underneath is not up to scratch!  I do LOVE this coat though – and I do think it is stylish!  The white fuzzy collar makes it really stand out.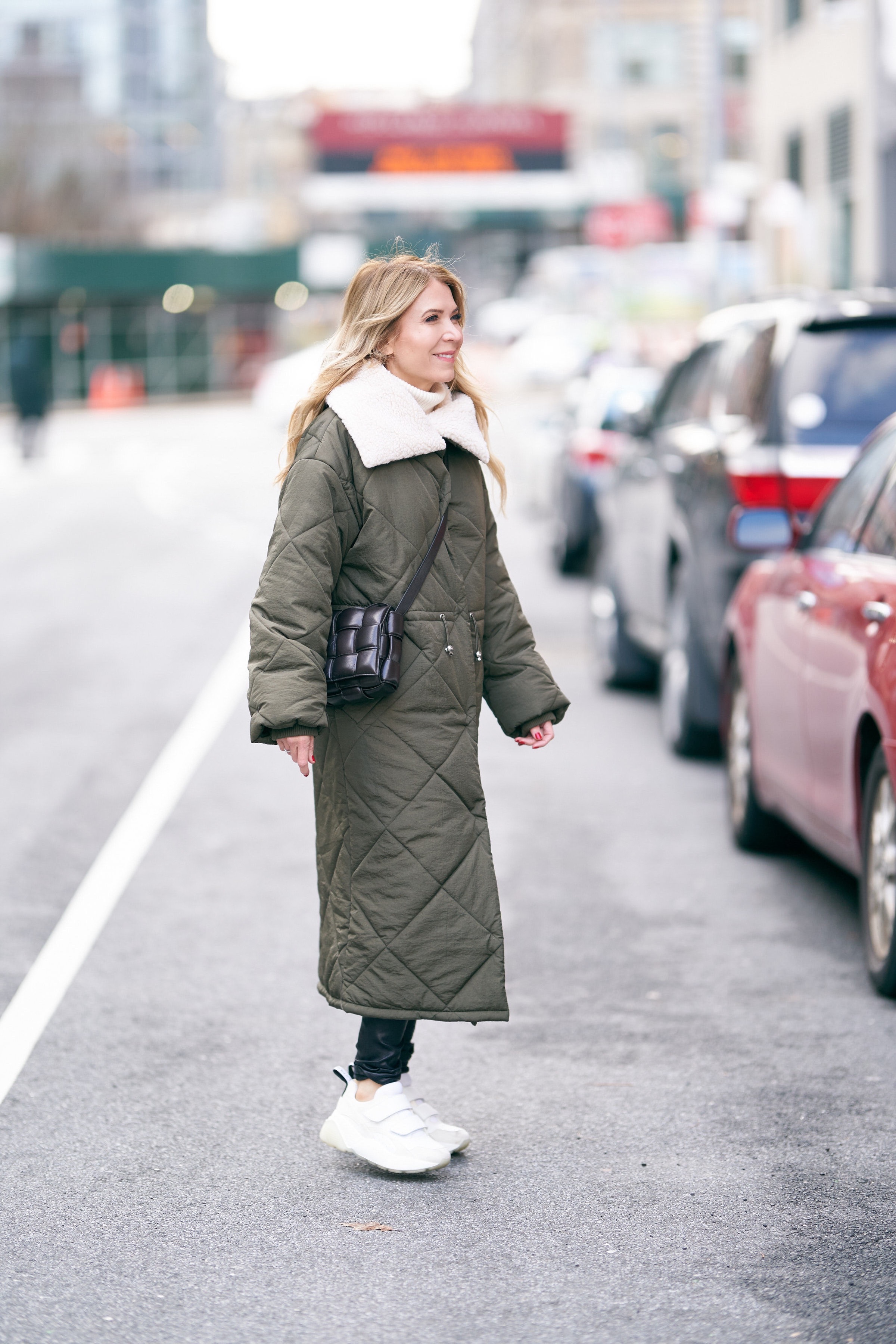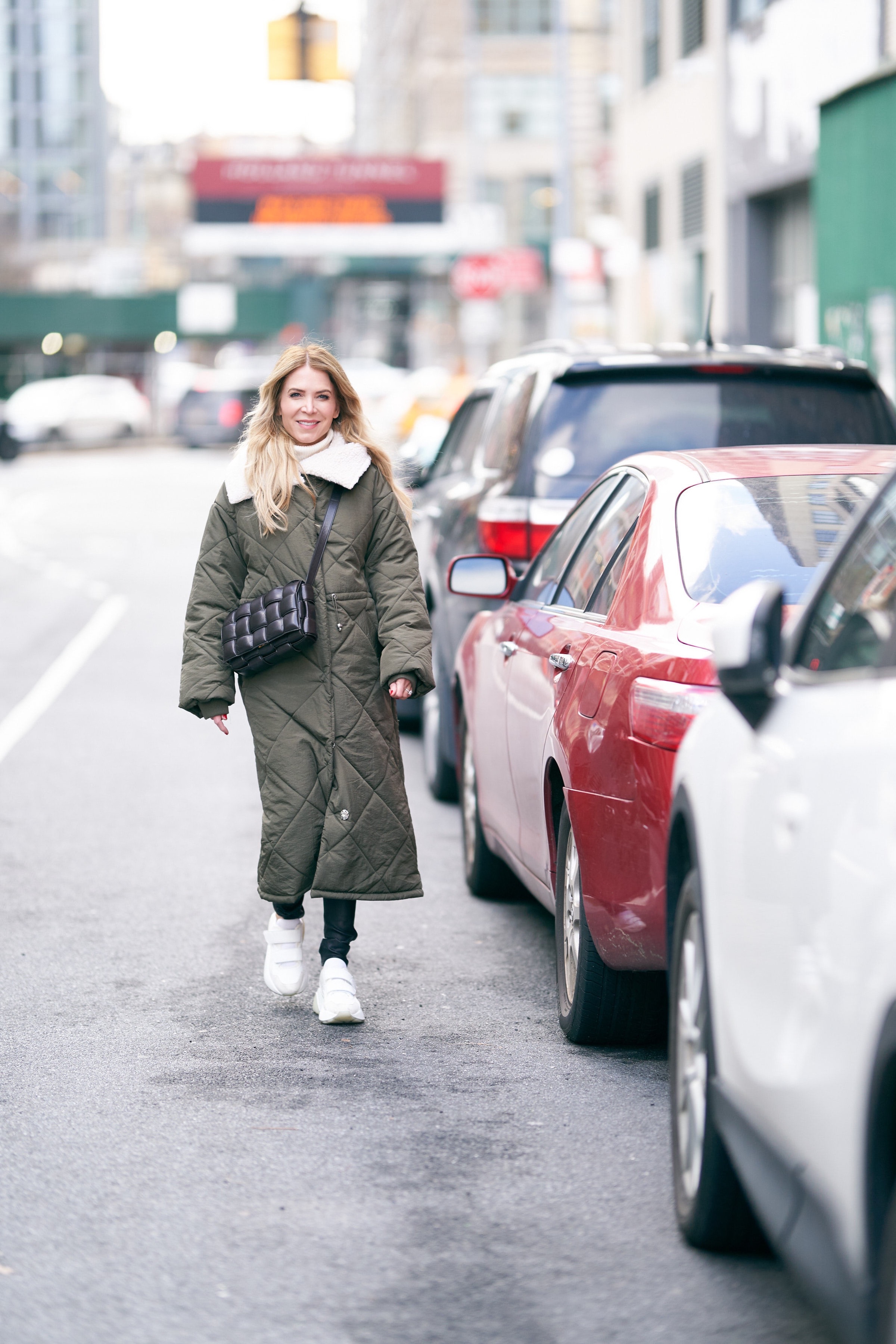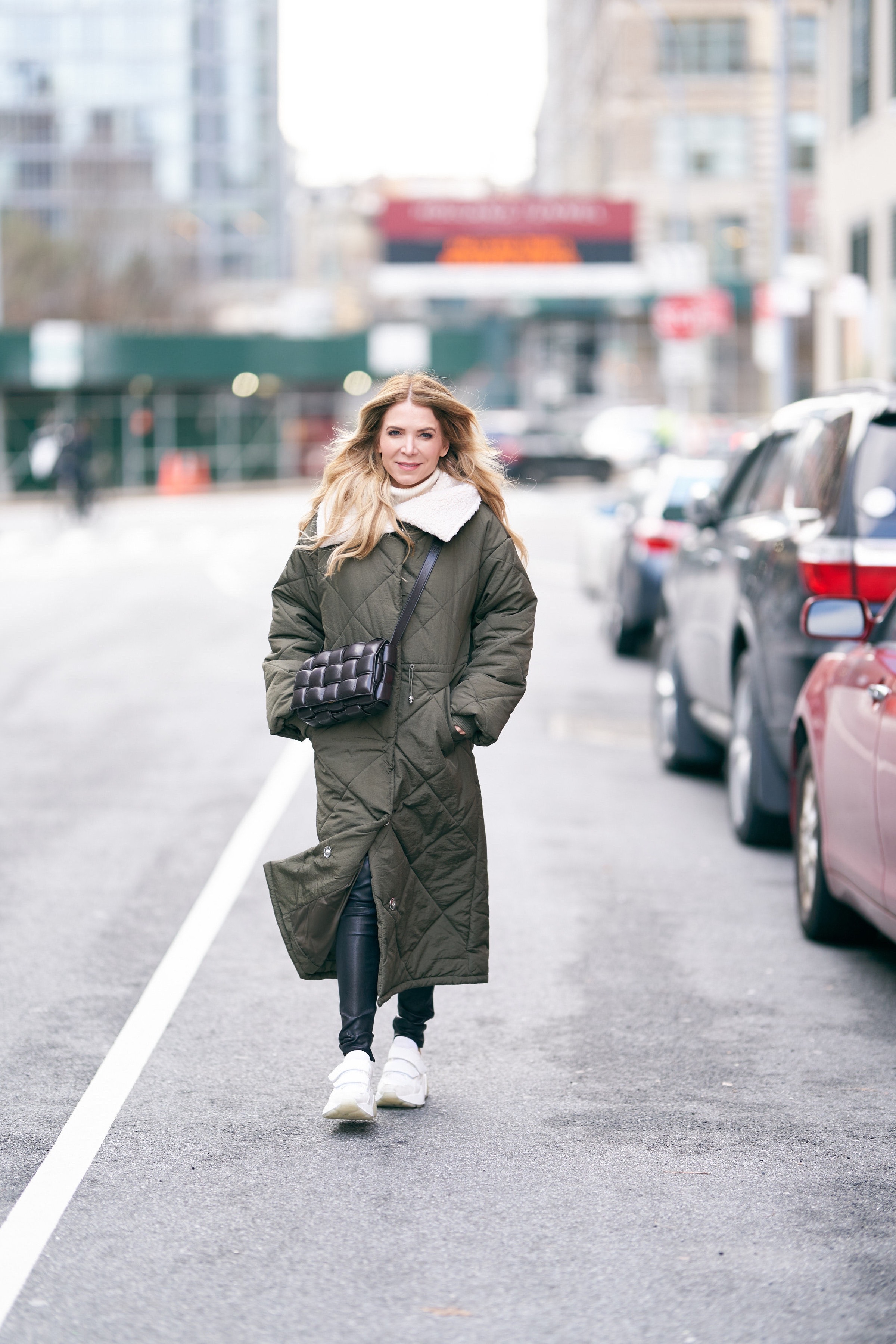 As you probably know by now, I am a huge ASOS fan.  Especially for coats.  Their coats, even their "boring parkas", are never really boring.  They always have some clever detail or silhouette that makes them a bit interesting.  And everyone knows that in NYC, all that matters fashion-wise in winter is your coat – what you wear underneath hardly matters, after all!  I have linked to some of my favorite parkas from ASOS that are on sale for rock bottom prices at the moment (please note:  when you hover your cursor over the icons below, the prices are the full price of the item – the sale price only appears if you click on the icon – no idea why – AND through Thursday, take $50 off orders of $200 or more on ASOS using code APPYWINTER):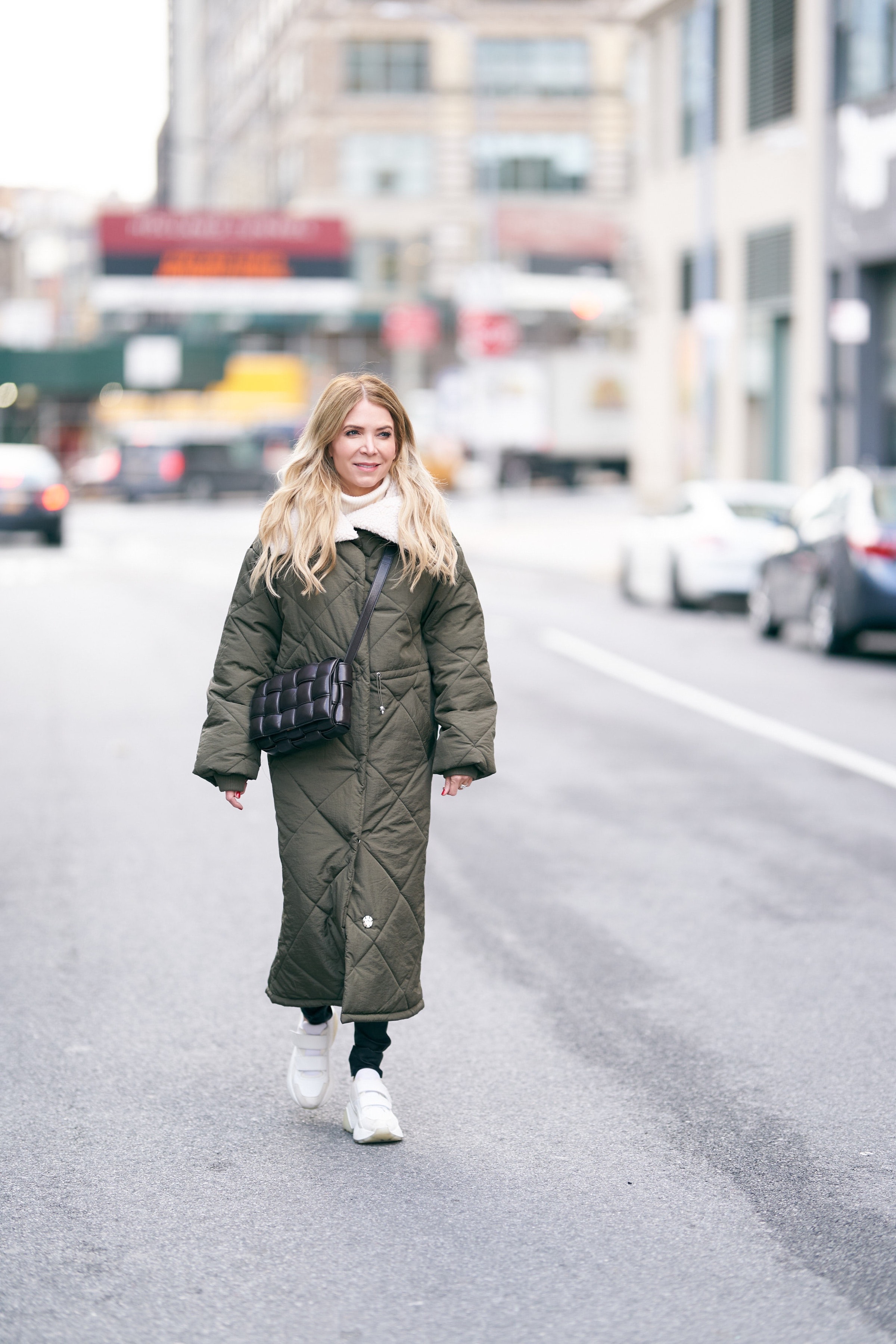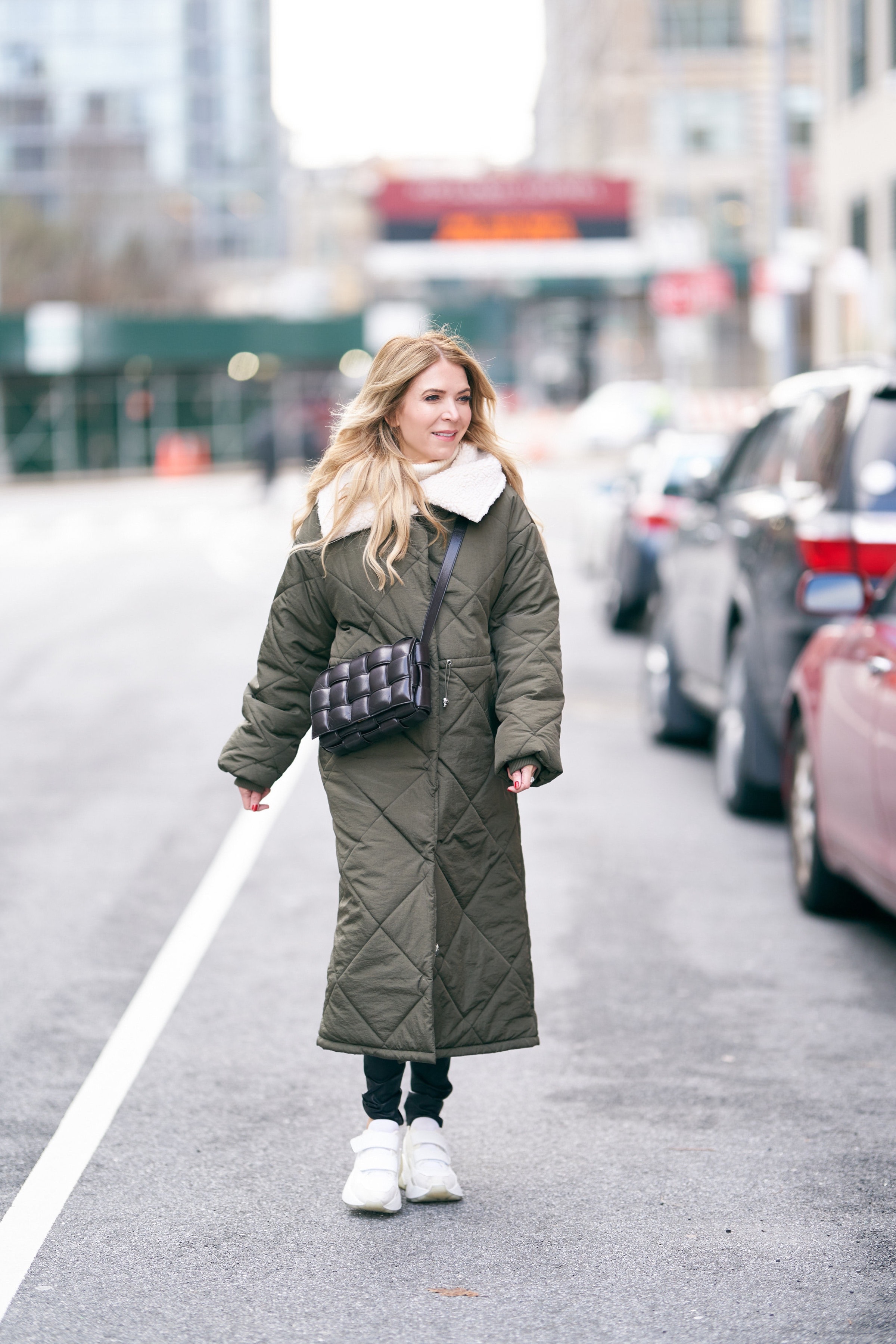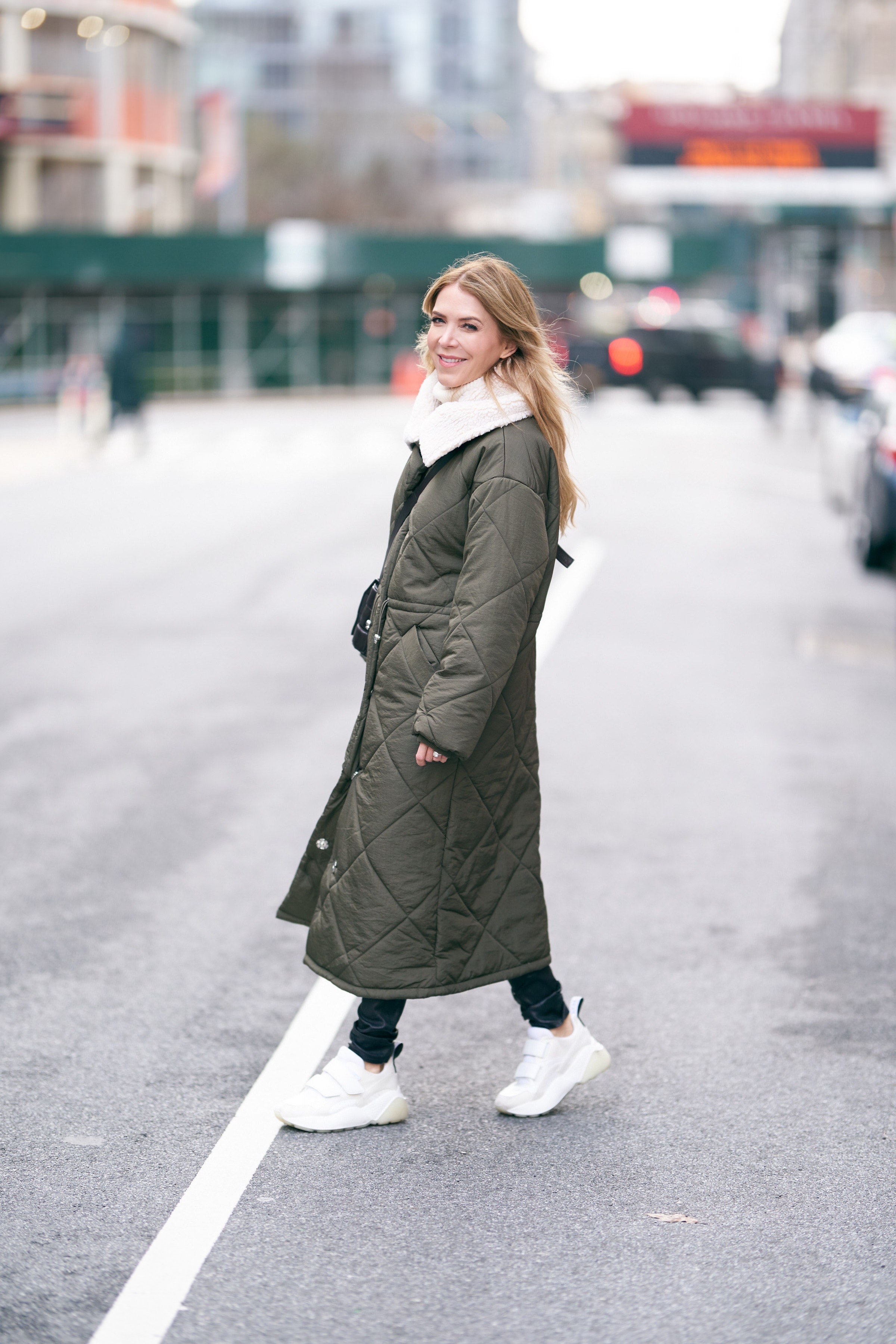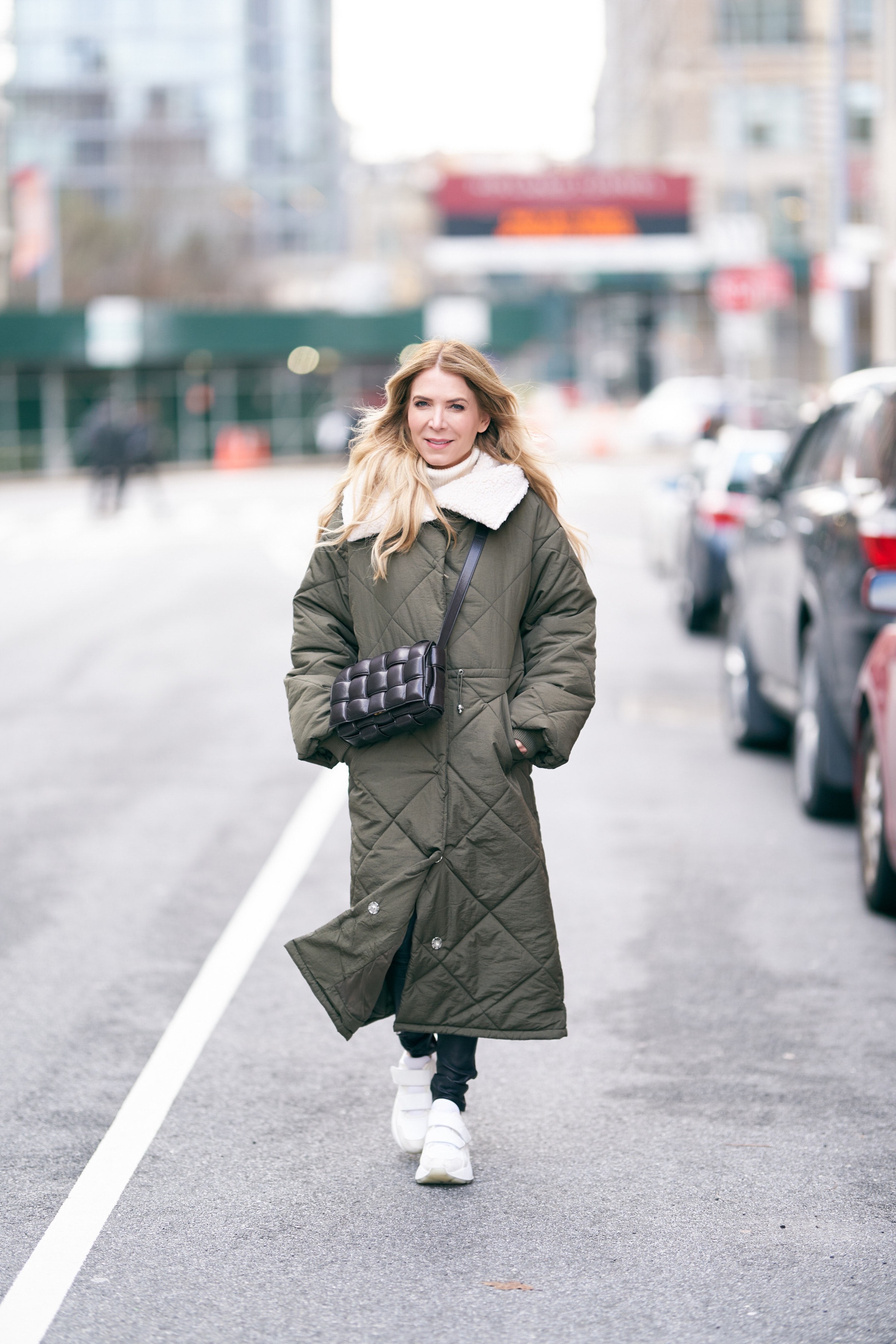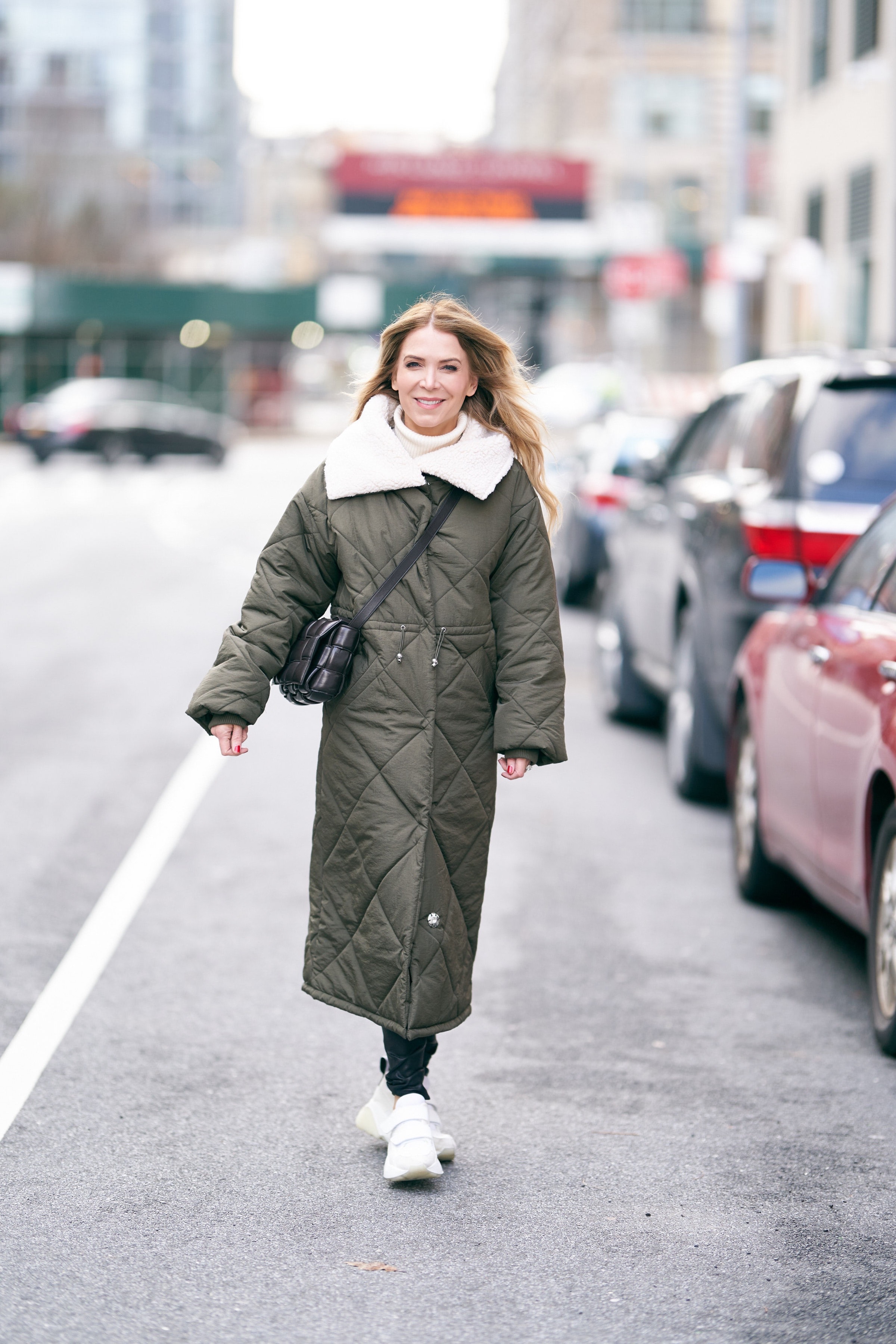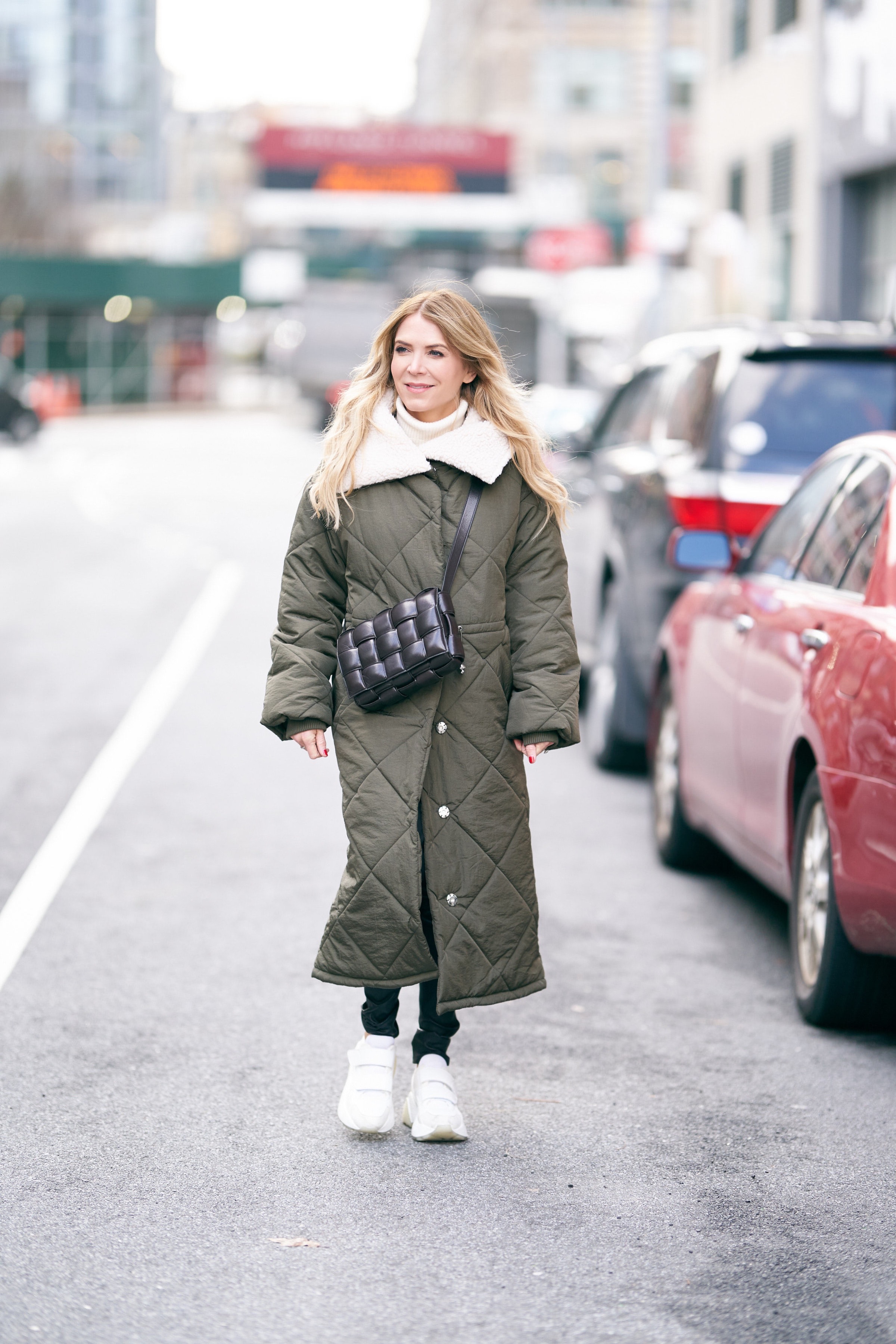 I also love wearing this parka with heeled boots, it dresses it up a bit.  But the sneakers (as seen in these photos) are the reality of my life in NYC as a mom – you need to stay warm, and sneakers are the best option for walking and running around the city with your kids!
Thanks for reading!
xxxxxx
Laura
Photos by Mike Kobal
SHOP THE POST