Top: & Other Stories | Culottes:  & Other Stories | Boots: Rag & Bone Ellis (and here) | Bag:  JW Anderson | Sunglasses: Celine (for $131 on Amazon!)
I am super into & Other Stories at the moment!  I first heard of this brand a couple of years ago from my friend Michele, who always knows about everything cool and new in New York City.  She was so excited about & Other Stories opening up in Soho.  She told me it was a higher end version of H&M (it is a brand in the H&M family that is slightly more pricey than H&M).  I was skeptical and it took me at least a year of browsing every so often in the shop to actually buy anything.  But now, I find myself going to either the Soho location or the one in the Oculus every couple of weeks and delving into the racks with delight!  The clothes are so wearable and I never see myself coming and going.  Sometimes I get really annoyed when I buy something from a high street chain, I think I am so original, and I see at LEAST 3 girls walking around in the same dress/outfit over the next week.  & Other Stories is still an untapped market ladies!  And the price point is excellent.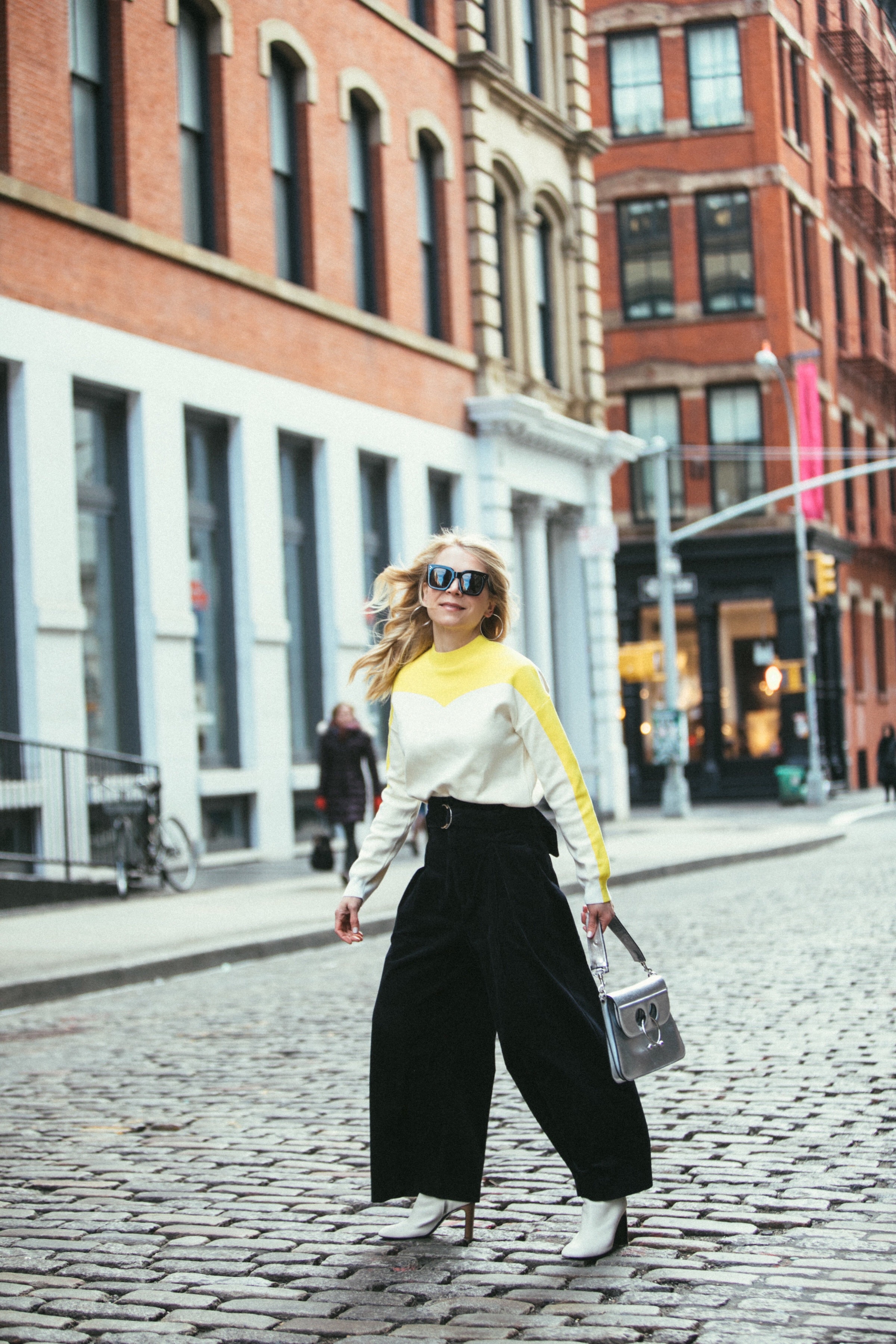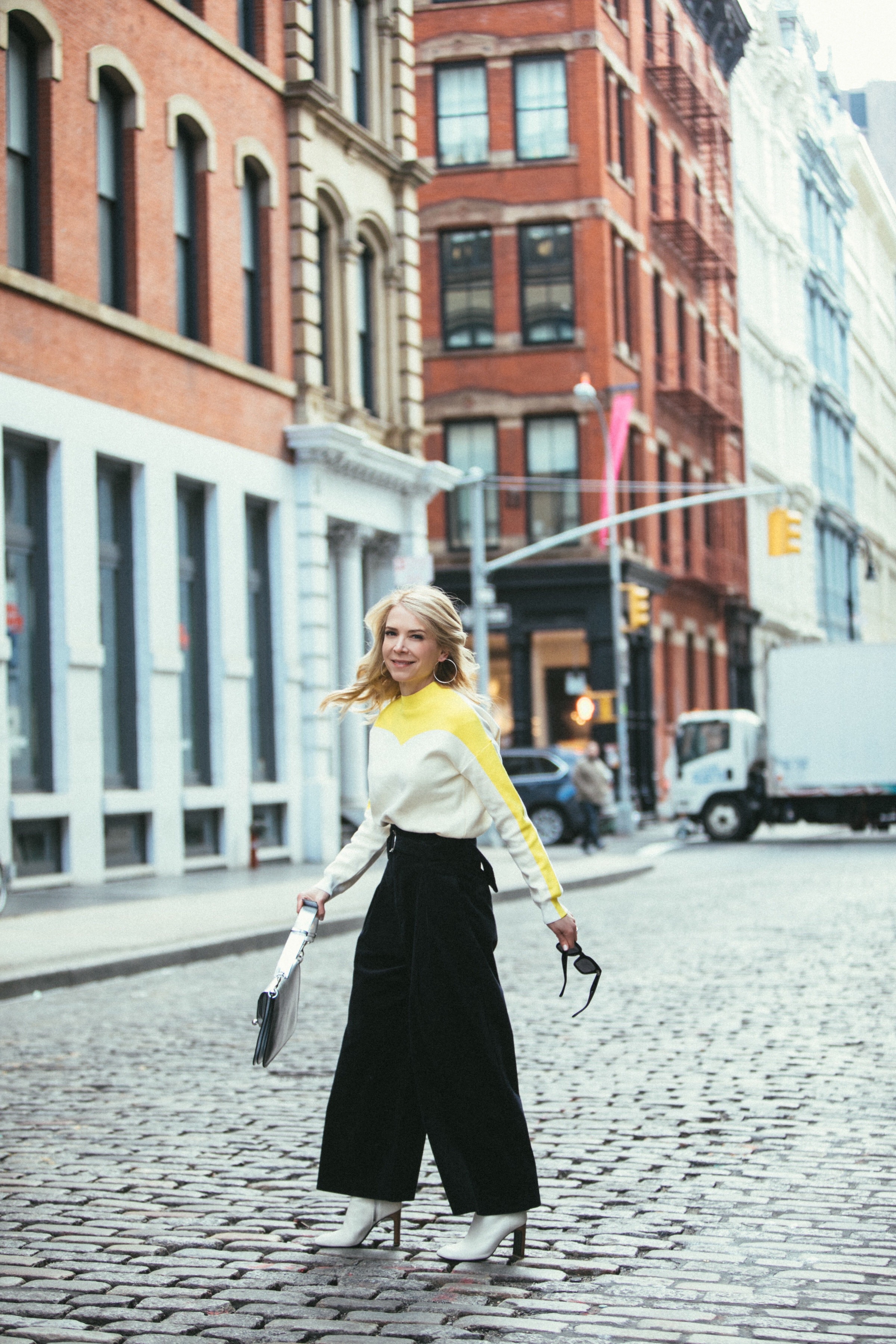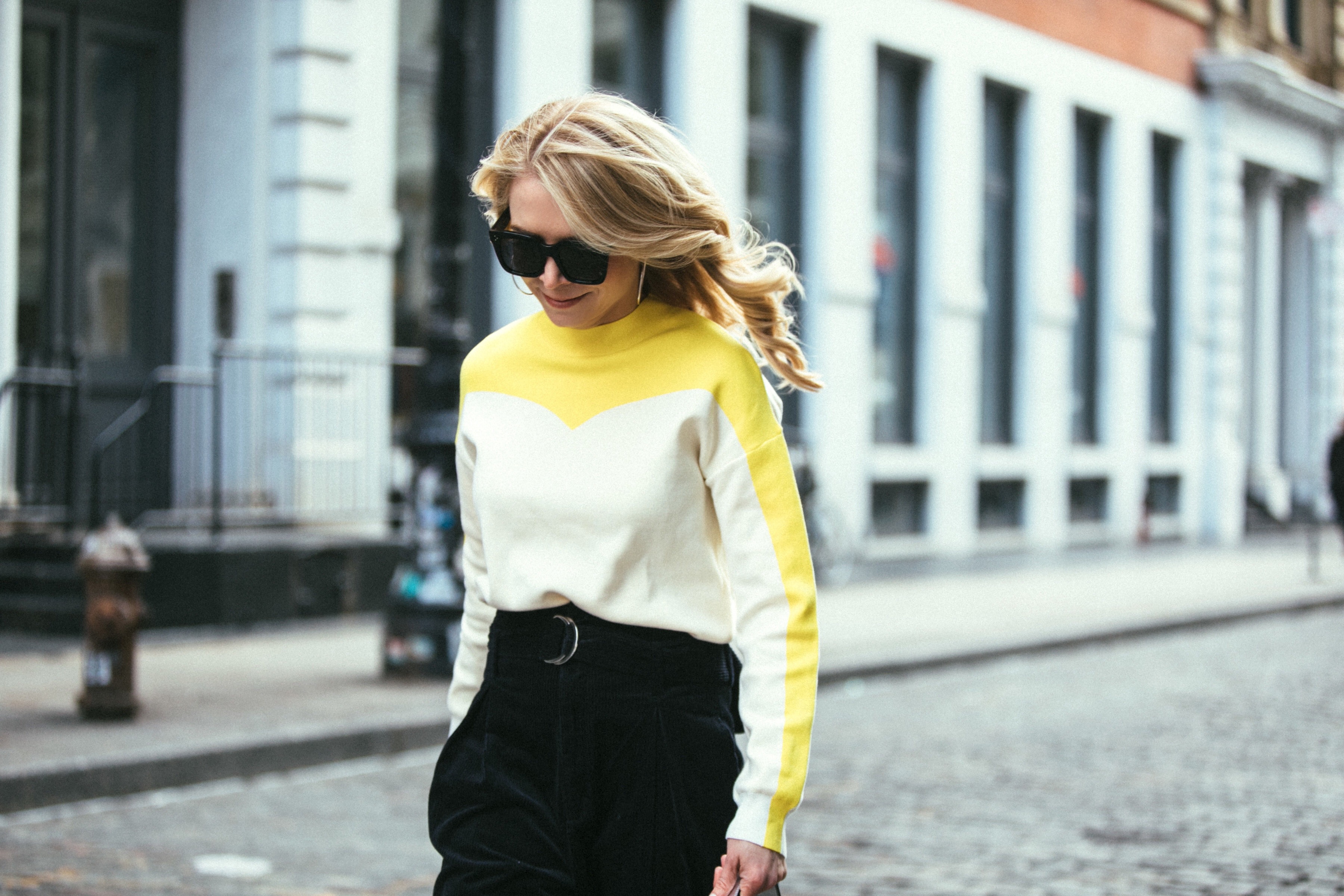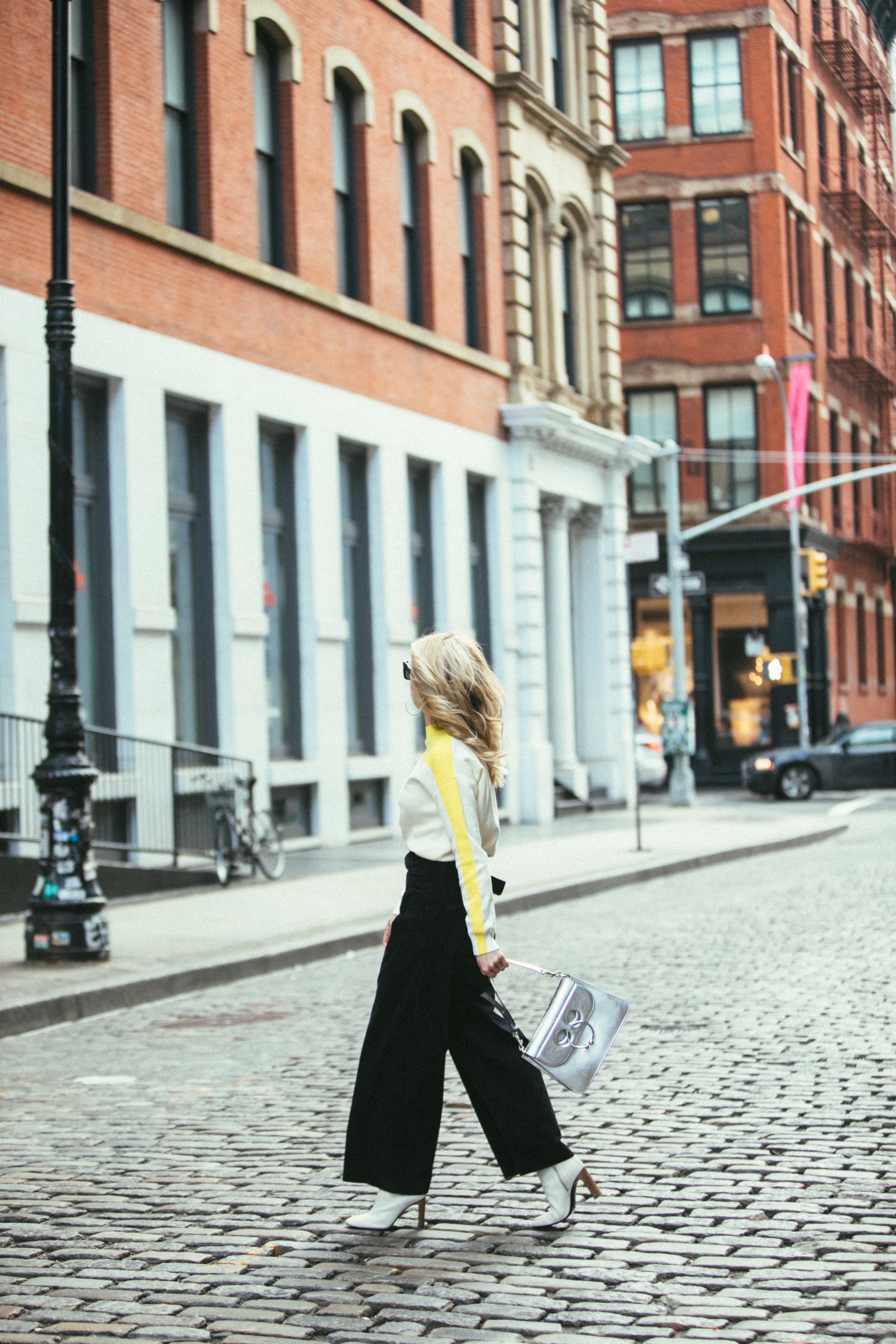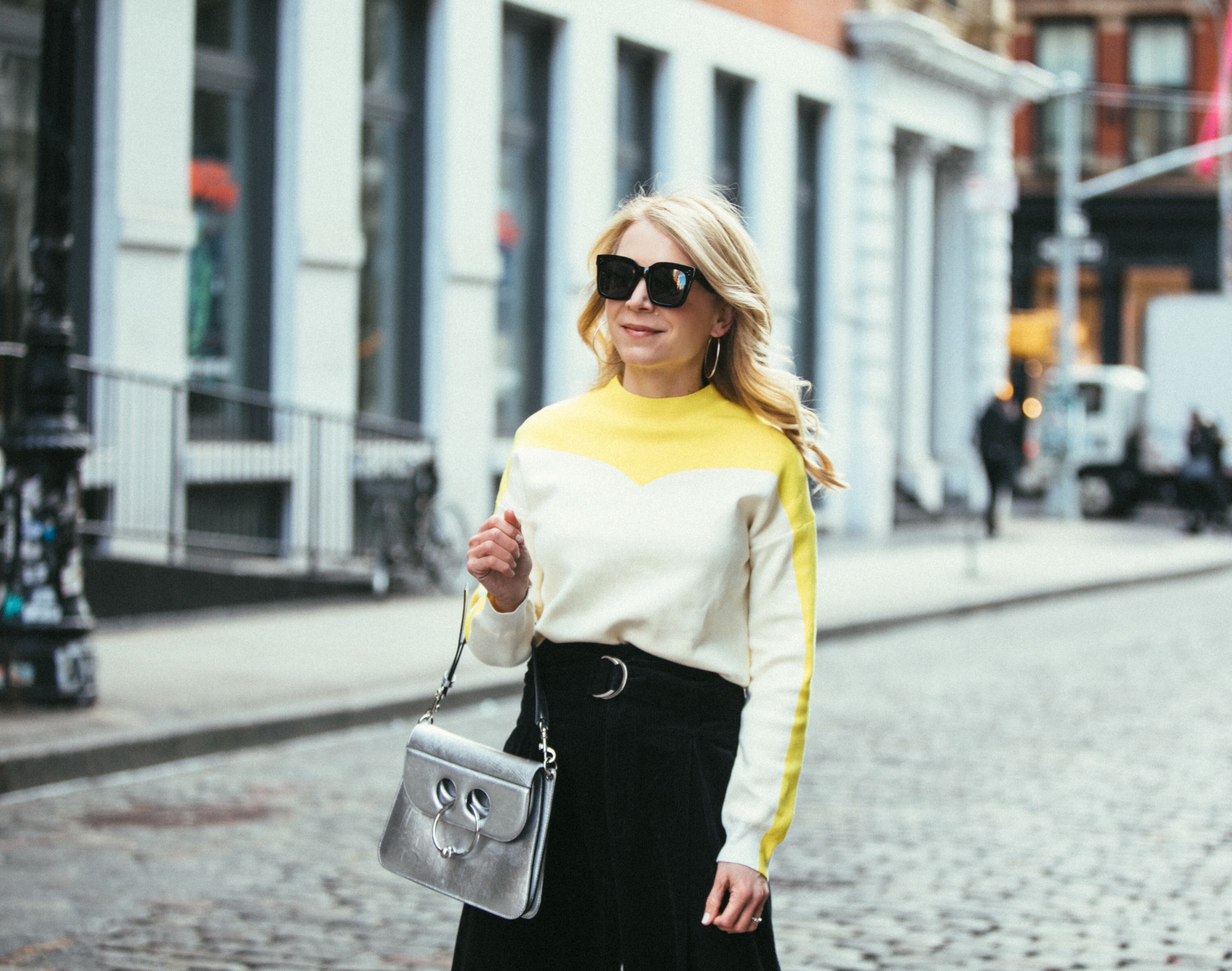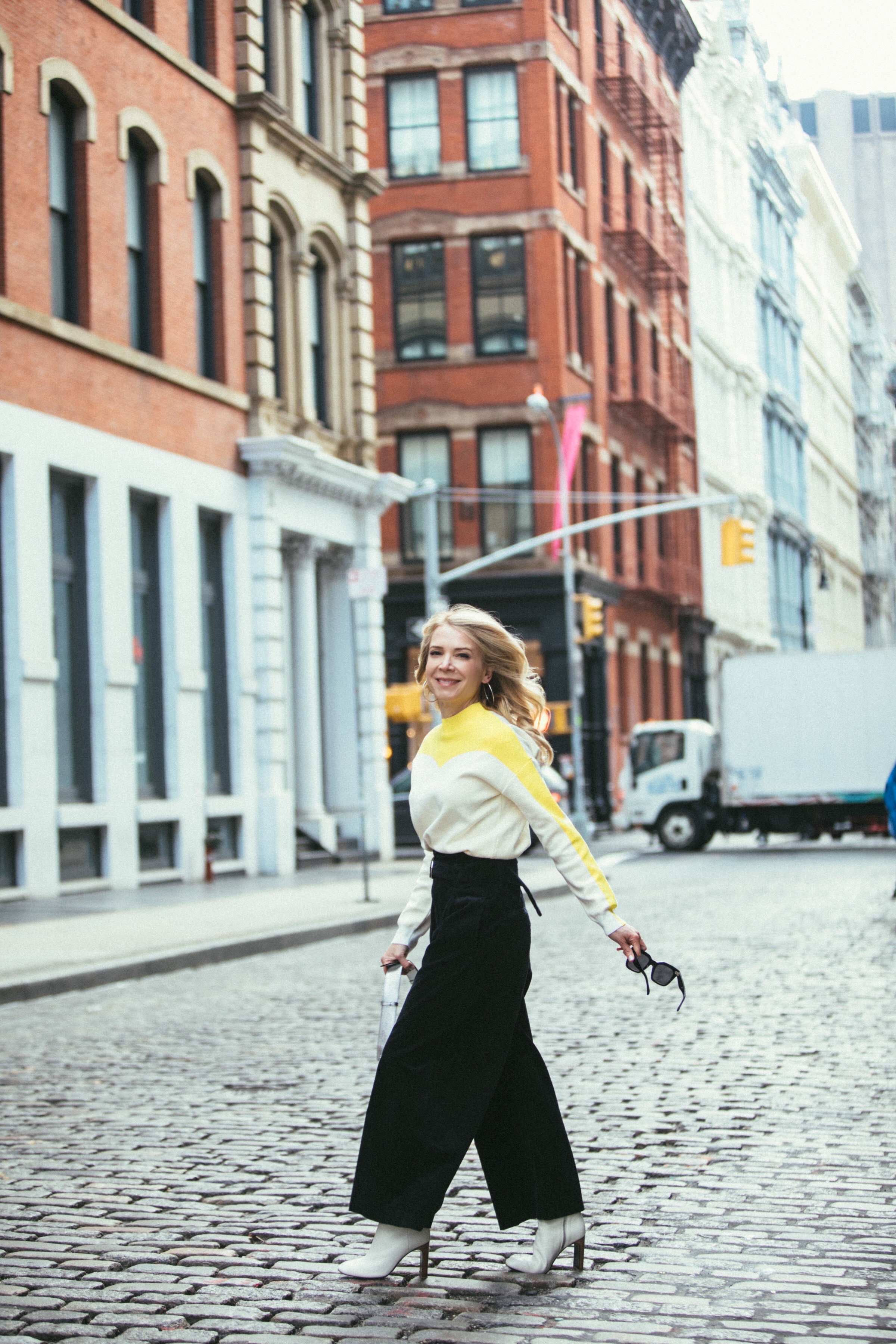 In addition to this yellow top  I want to get this red varsity sweater ($55), this yellow sweater ($65), this orange crewneck (very Tibi) ($55).  Their clothing runs true to size, I am wearing a 4 in the pants and a small in the top.
If you haven't checked out this brand, you definitely should!  And I will definitely be posting more & Other Stories!  Love it!
Thanks for reading!
xxxxx
Laura
Photos by Lydia Hudgens