Shorts: & Other Stories | Blouse: J. Crew | Shoes: Manolo Blahnik | Earrings: Ranjana Khan | Bag: Muun
I have yet to ride a Citibike!  My husband takes one home from work every day he can in the summer, from Midtown East cross town to the west side, then down the West Side Highway to our apartment.  I always get so nervous when he rides these bikes across town with all the trucks and crazy traffic, but he loves it – especially when the alternative is to take the subway.
I'm not ready to give up on summer yet, and am still wearing my summer outfits for the next few weeks.  These pink Bermuda shorts from & Other Stories are one of my favorite purchases lately.  The pleats are really coming back in style (you NEED a pair of pleated denim for fall by the way).  And, there is a matching blazer (here) but I did not get it and kind of wish I did!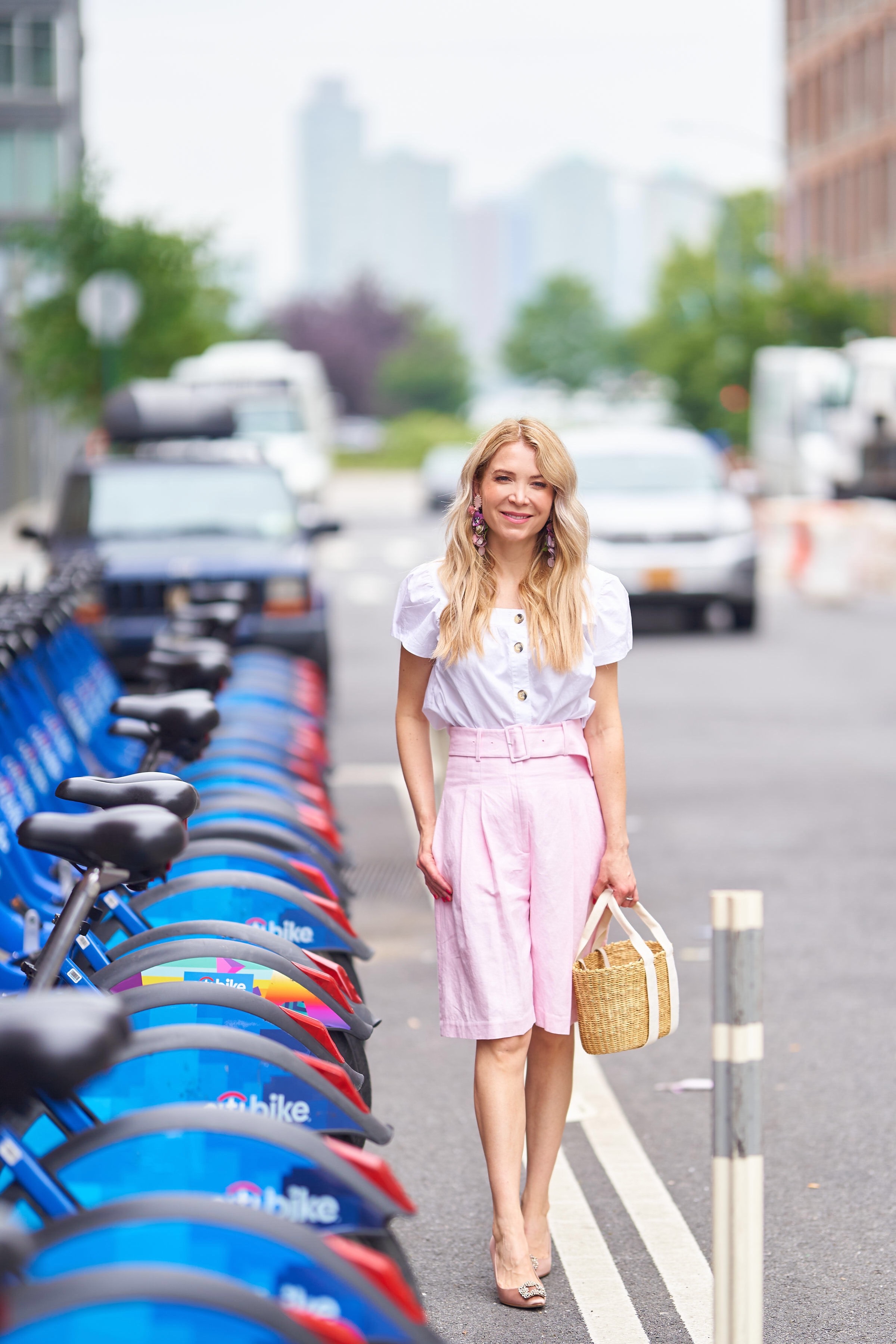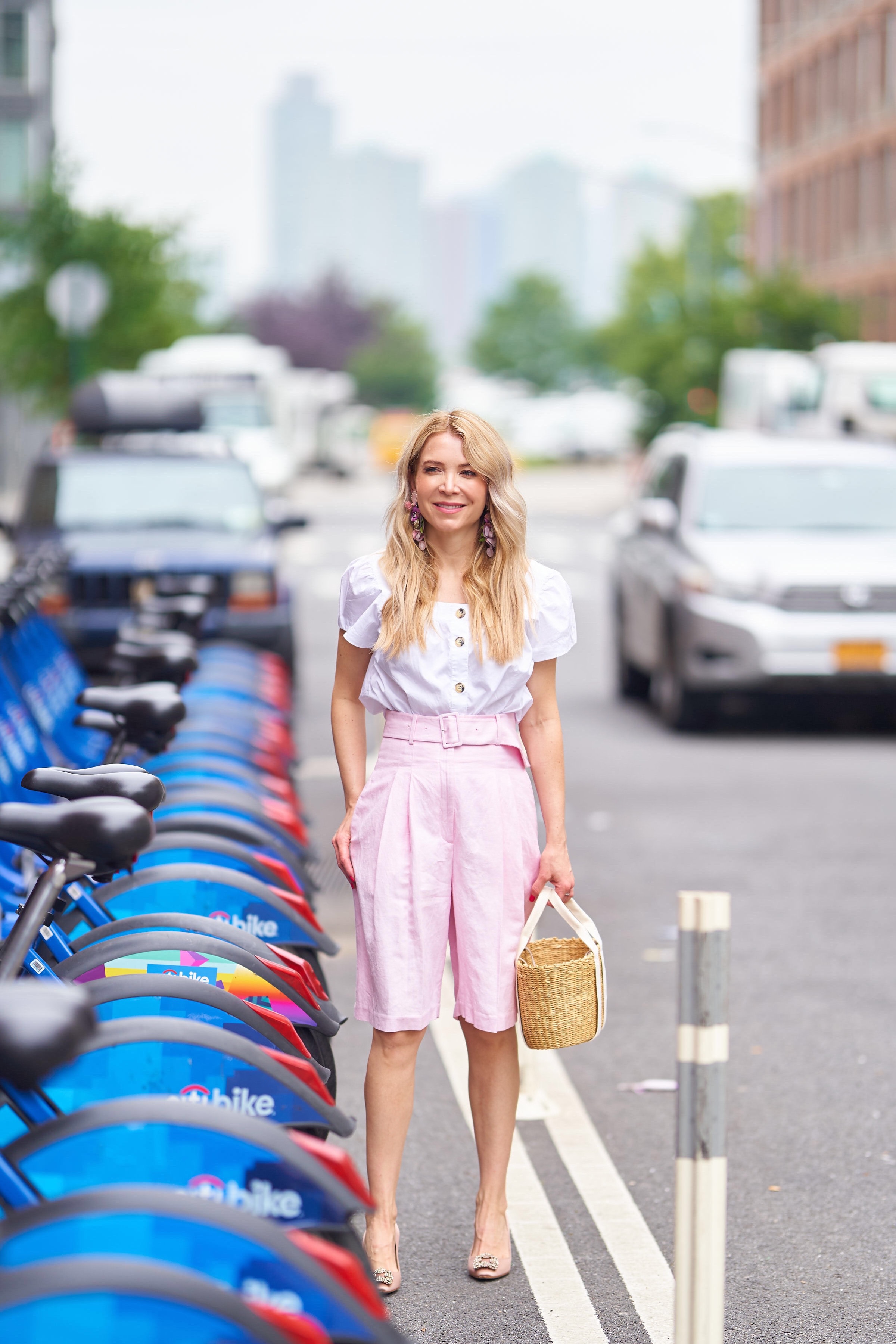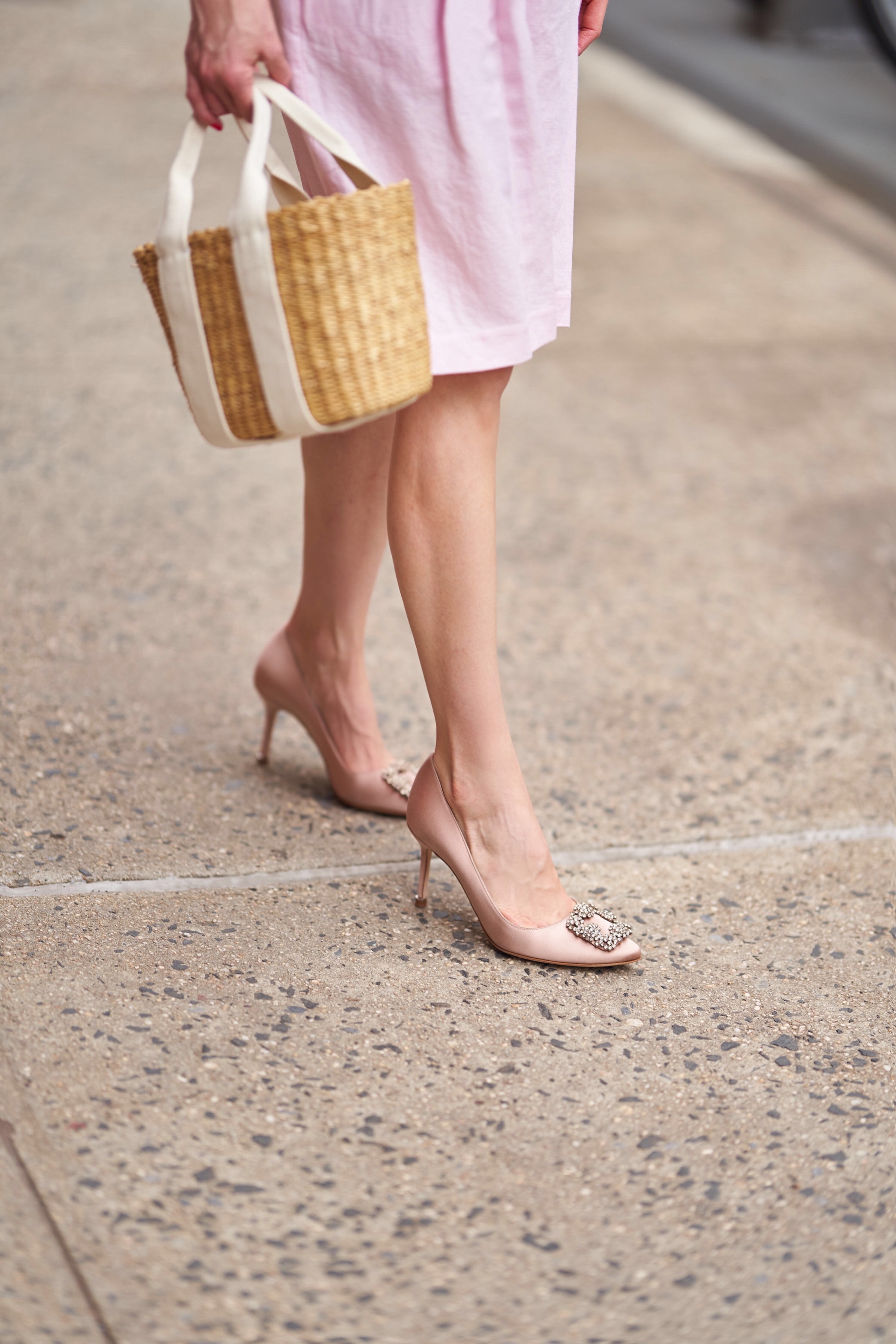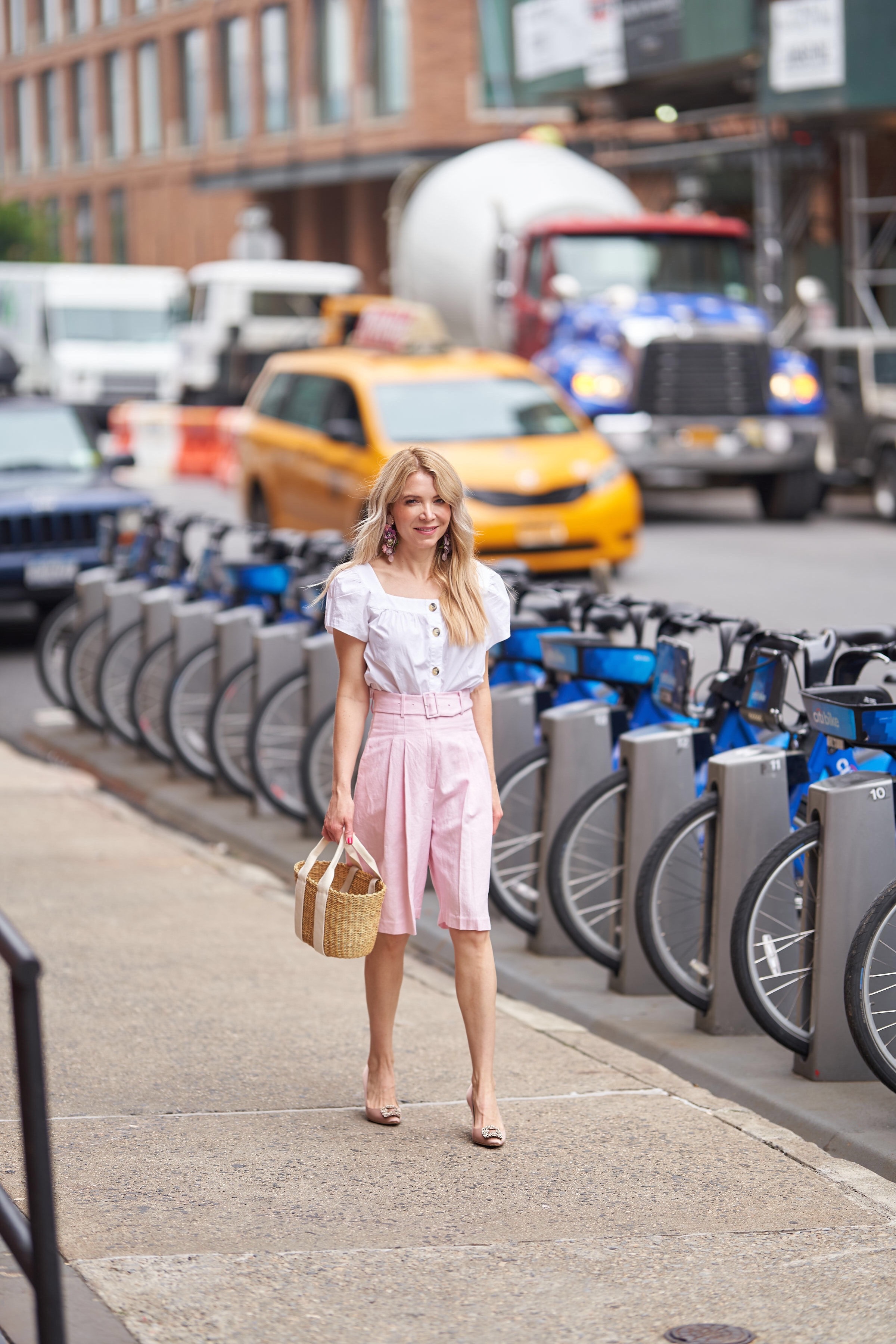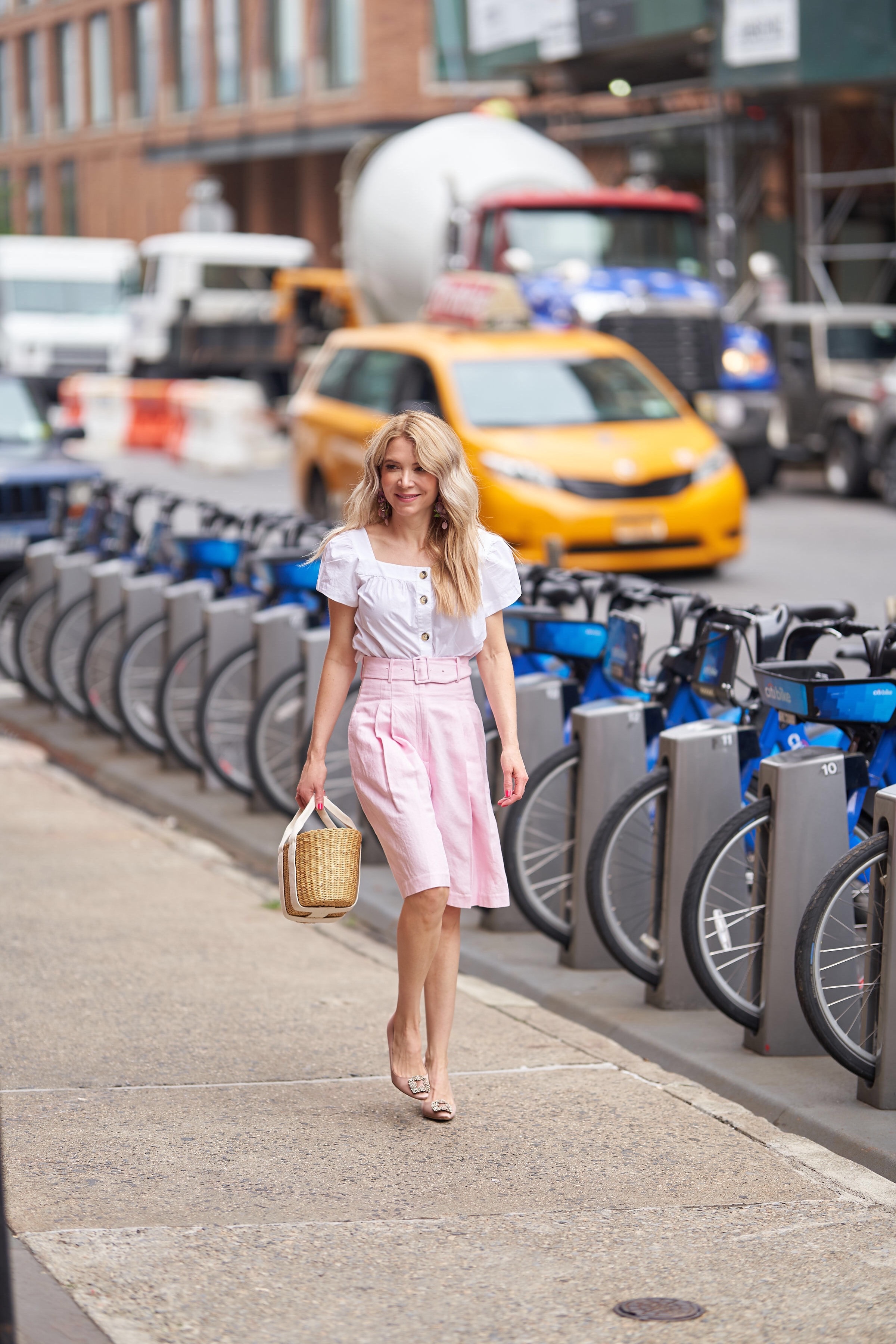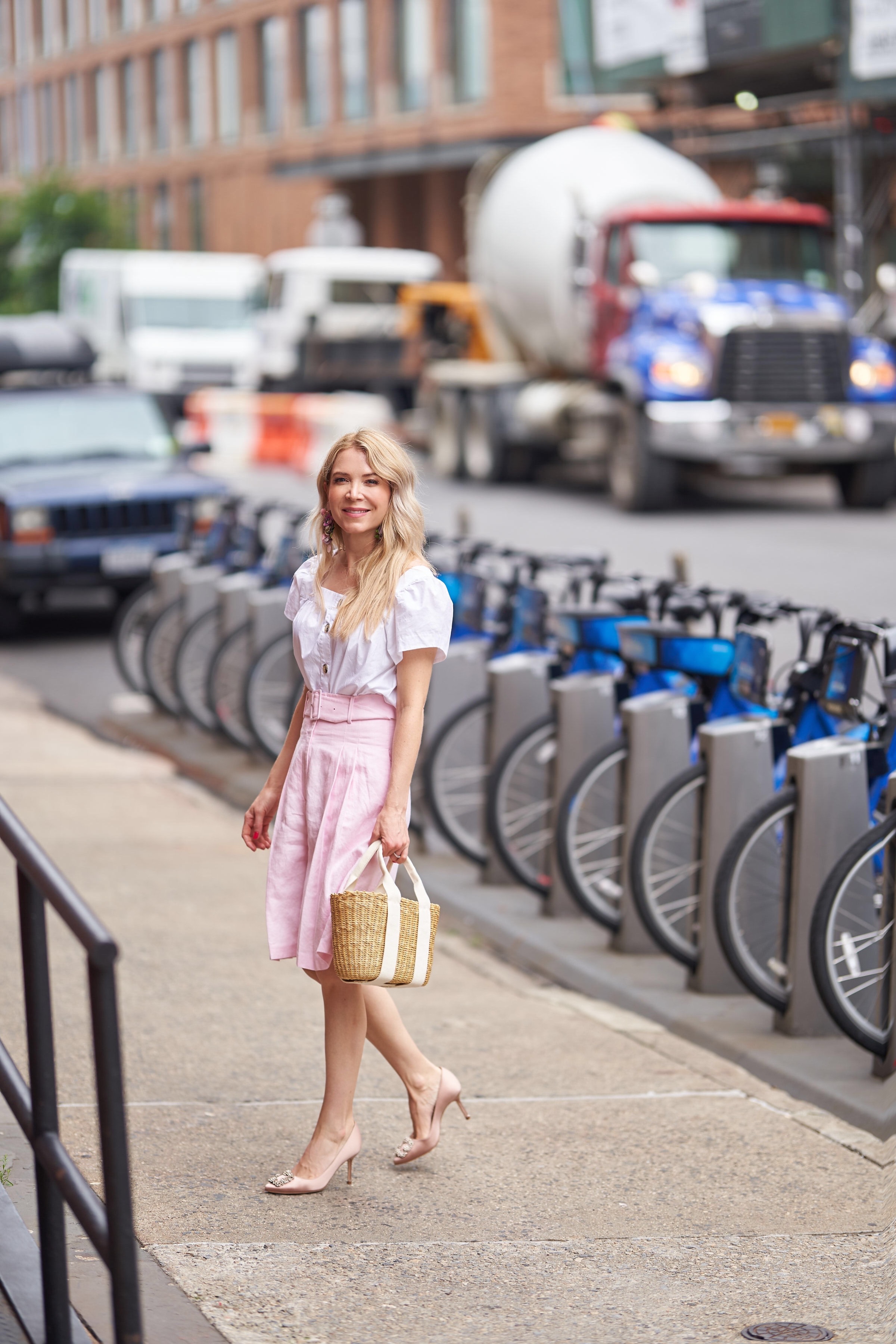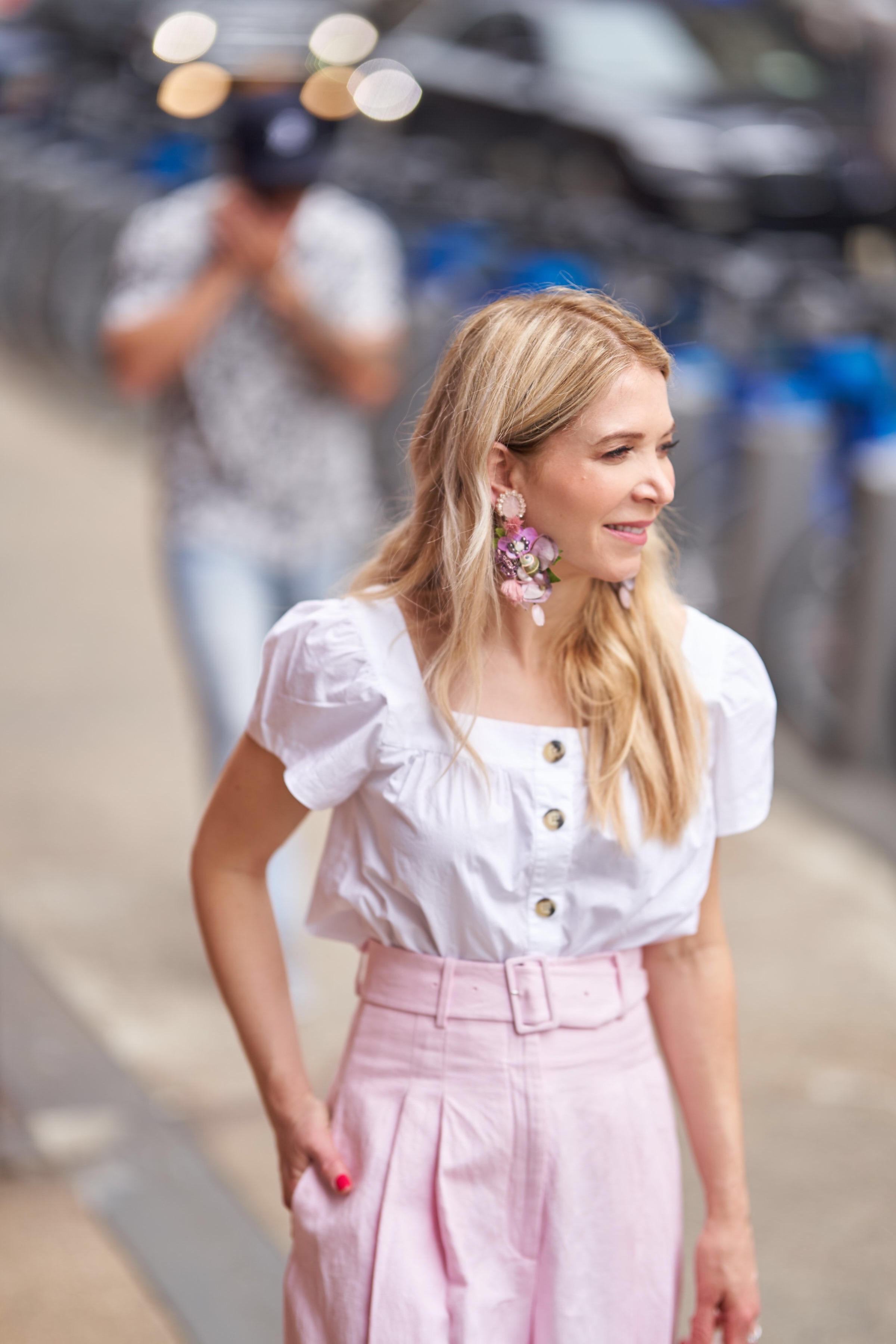 Thanks so much for reading!
xxxx
Laura
Photos by Mike Kobal
SHOP THE POST