Dress: Zara | Coat: Topshop, sold out, similar here, here and here | Shoes: Tibi | Bag: Staud (I can only find it in white and navy online now)
I love bright colored coats for spring.  Even if it is chilly, you can still feel like you are dressing for the season.  I cannot even look at my black parkas right now.  All I want to wear is color, color, color!  This pink coat from Topshop is great because it is wool so it is still kind of warm, but it has that spring vibe which I am craving right now!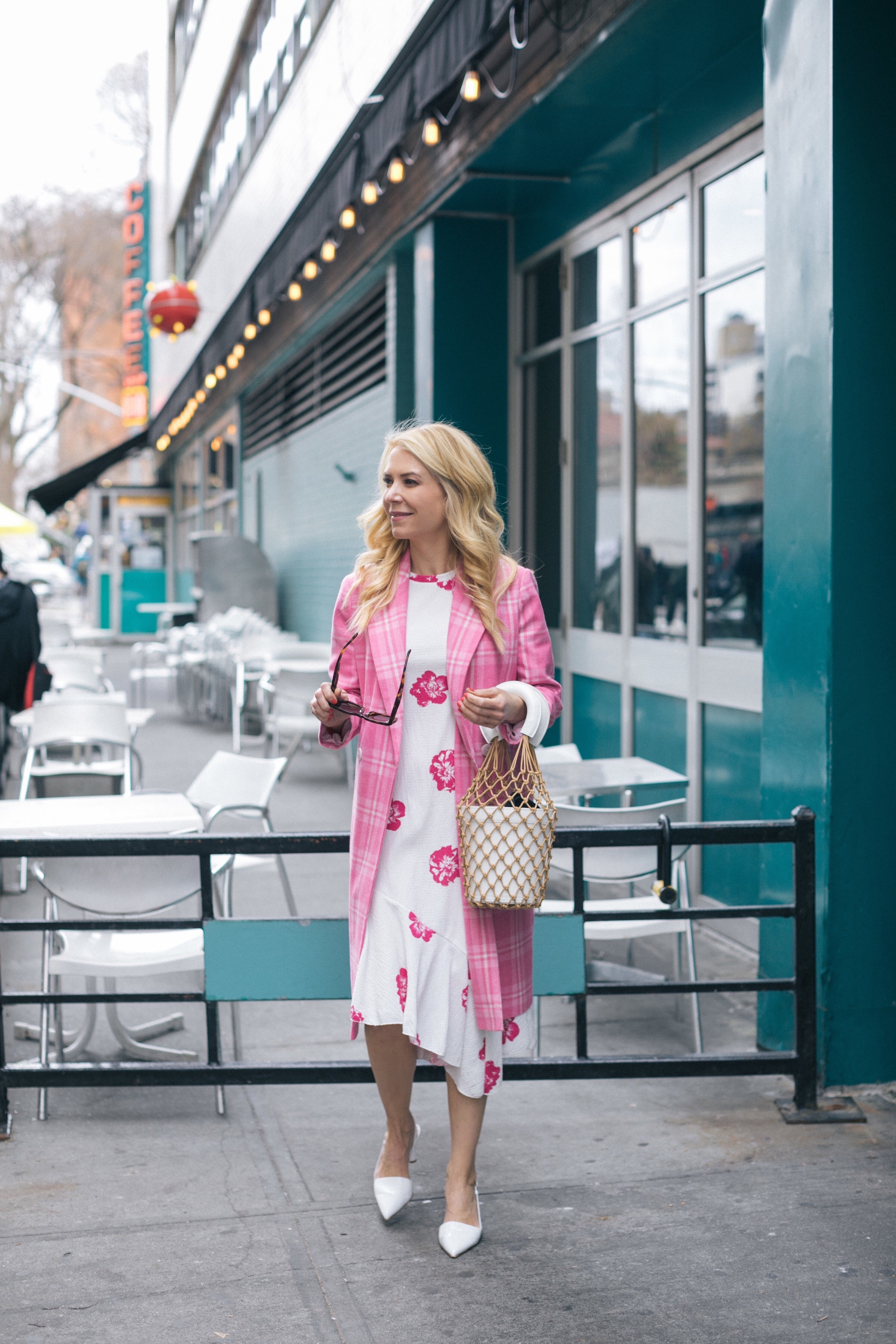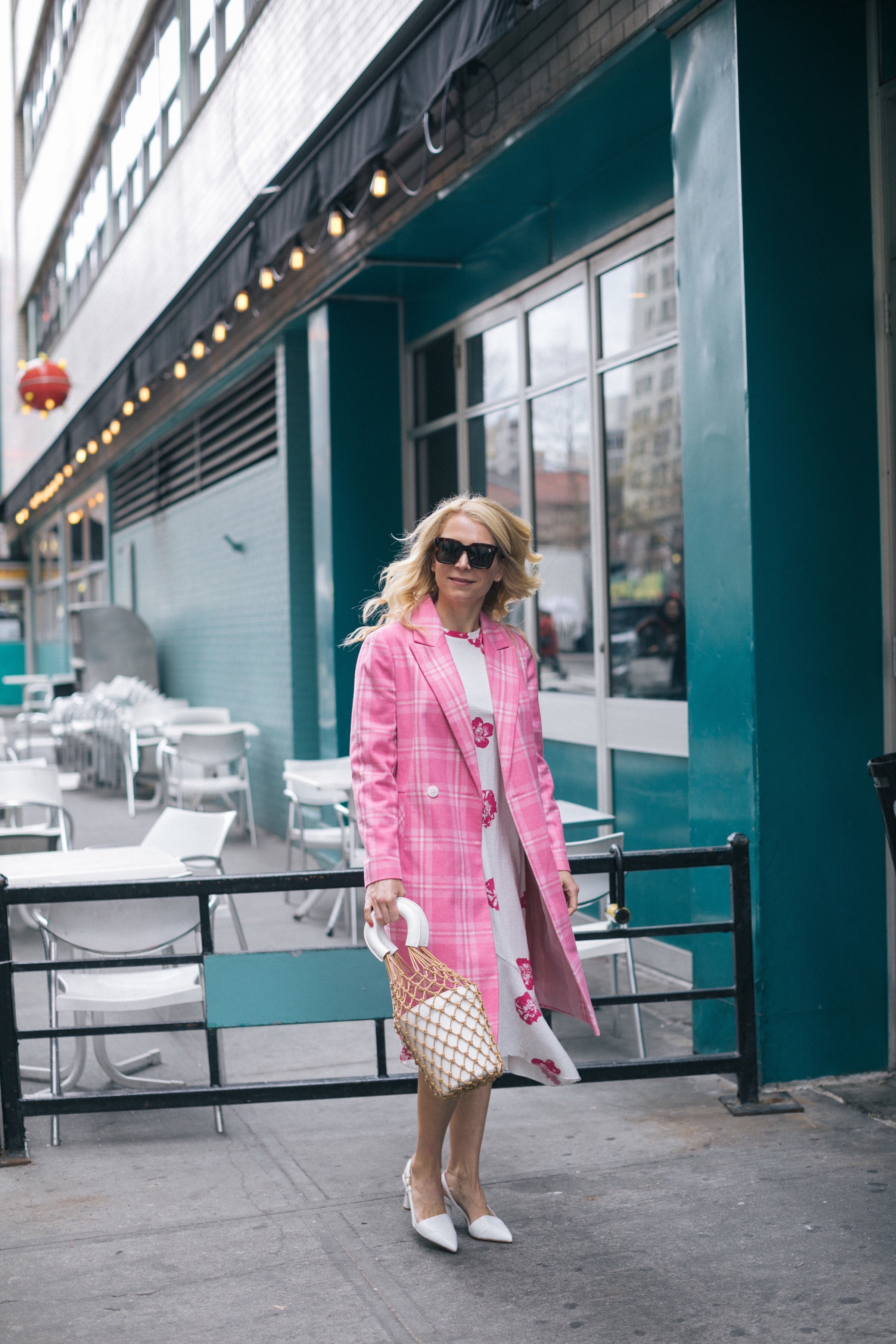 Originally, I bought this outfit for my friend Jen to wear in our recent shoot together (we both wore pink) and she liked it so much she ended up keeping the outfit, so I went out the day after we shot and re-bought the dress at Zara and the coat at Topshop because I also love the outfit.  So we both have it now!  She lives in San Francisco and I live in NYC though so it is ok, I don't think we will bump into each other wearing it by accident!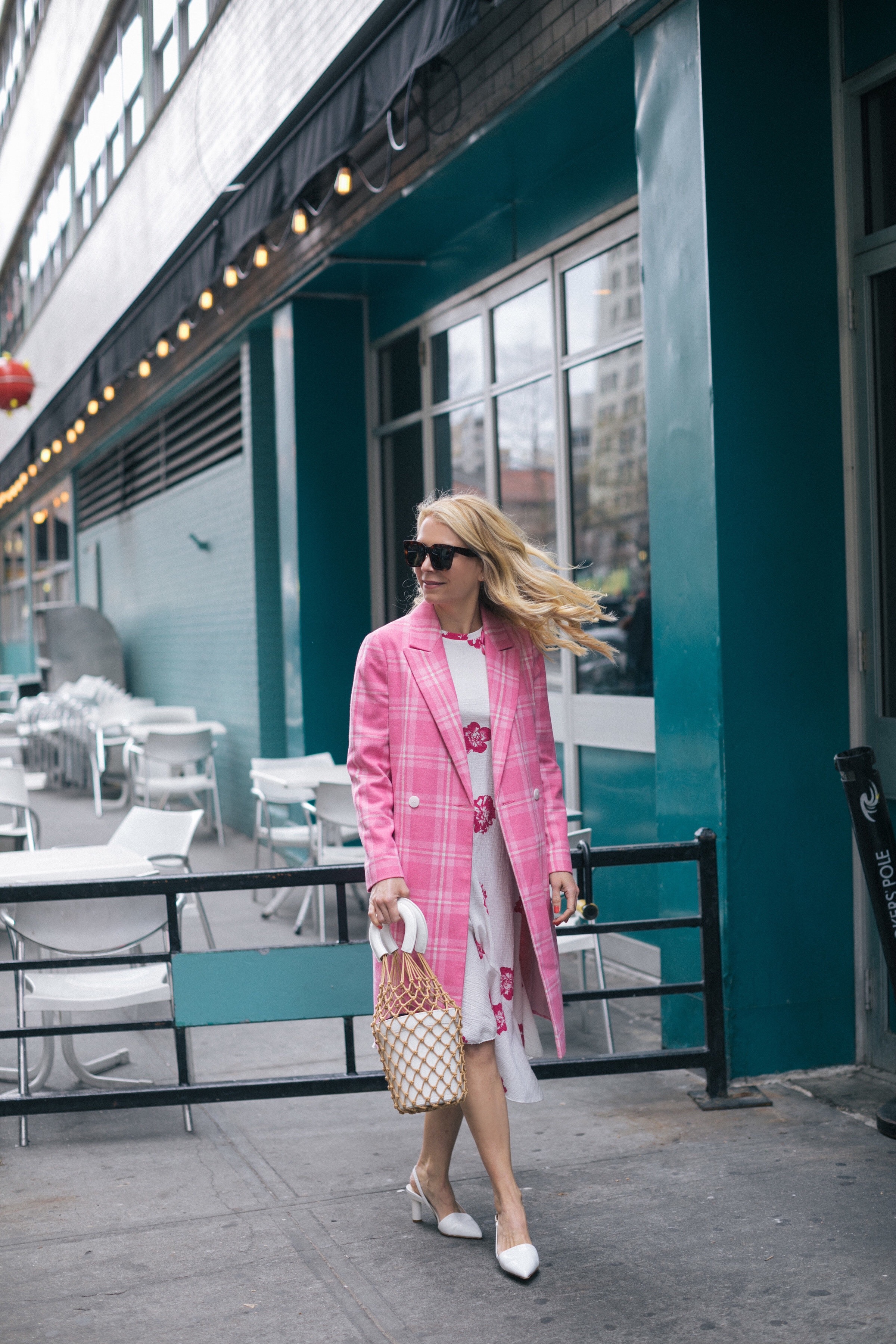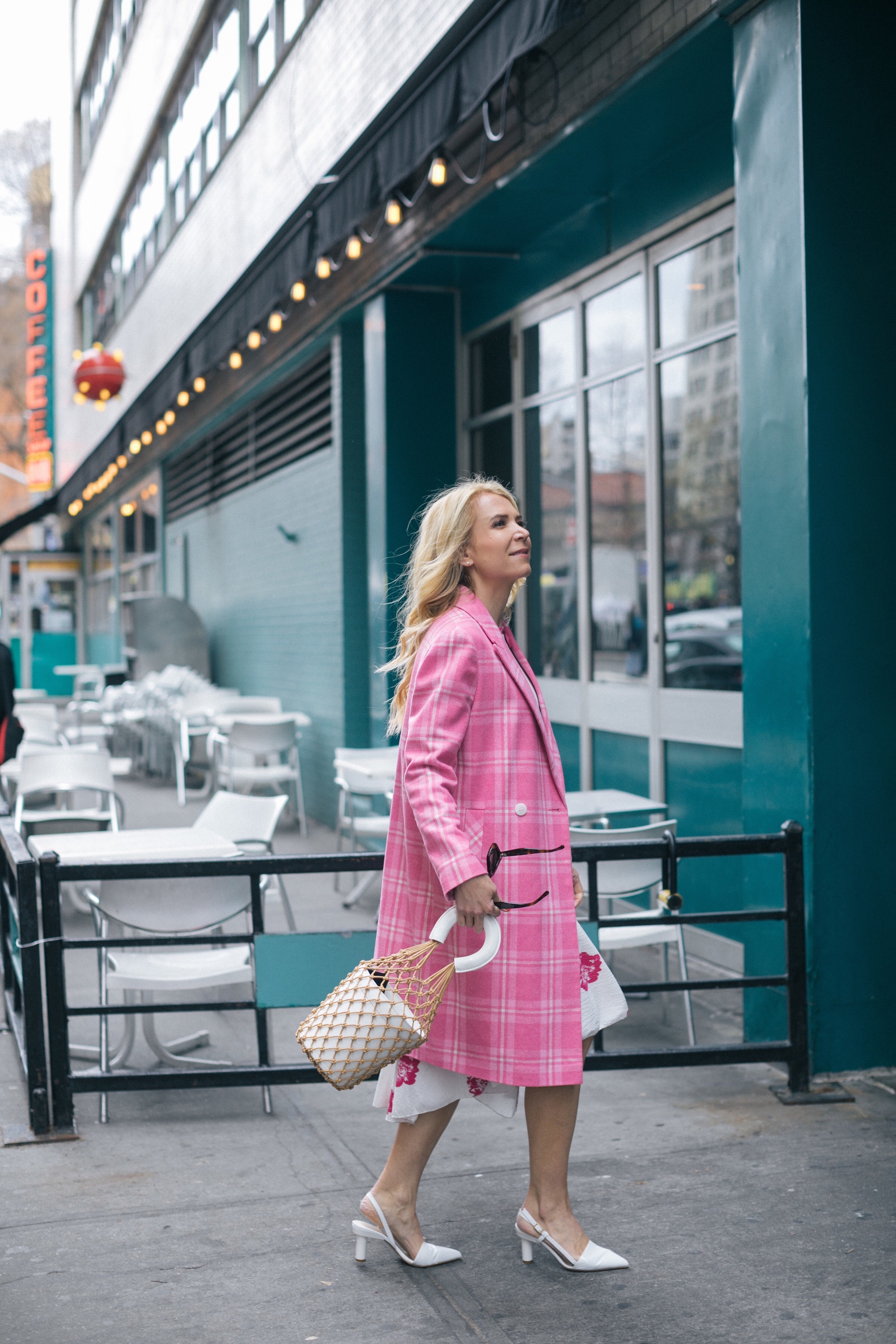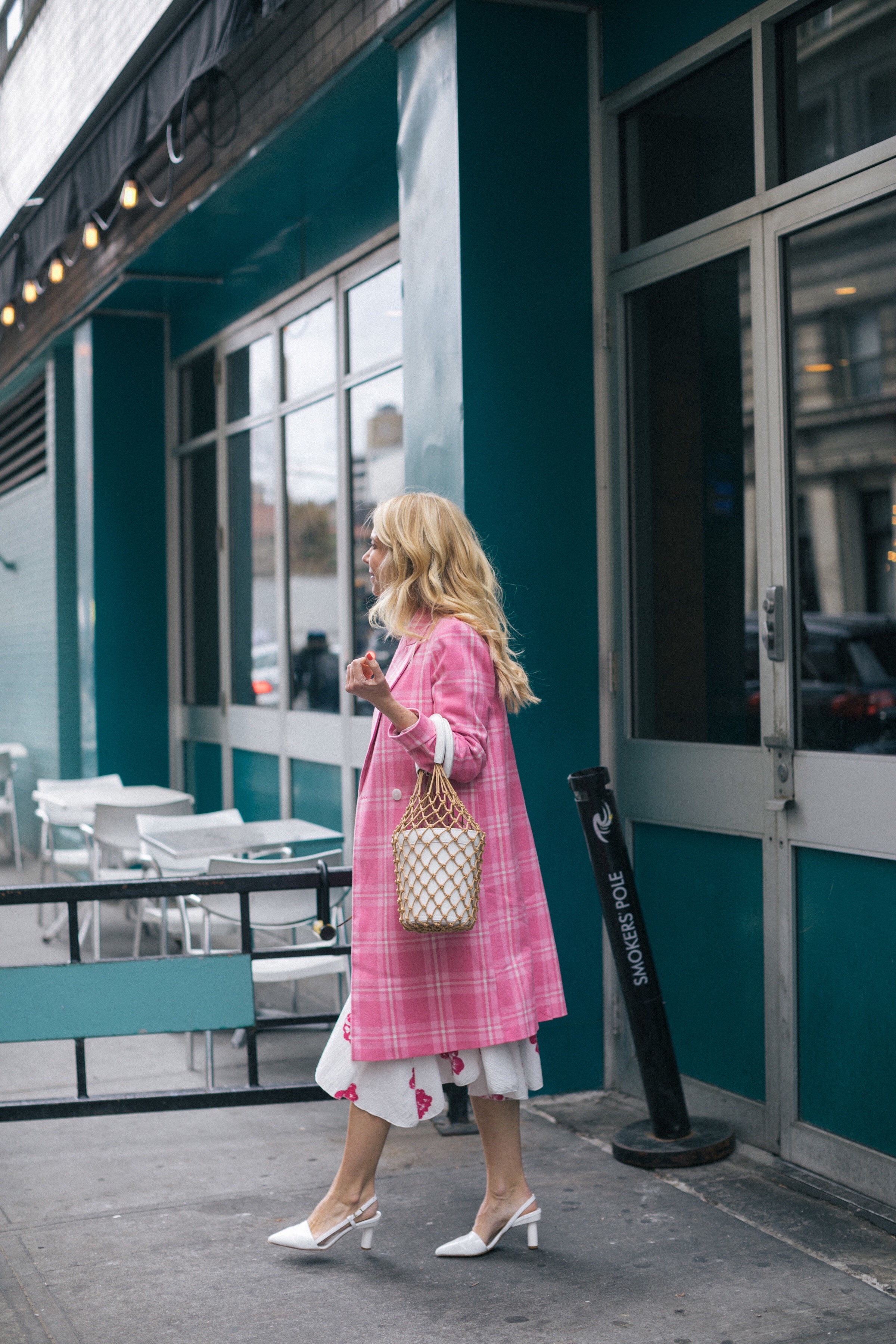 The coat is sold out online now, but I think there are still a few in the stores if you can pop into a Topshop.  The options I have linked to substitute may not be the same color or tone of pink, so they might not look right over this dress, but they are still pretty cute.  I love to mix prints when I can.  I think this outfit works because the pinks are the same tone – a bright, clear pink.  A softer pink or a more blush tone might not work.  You can't always tell until you try something on – I always try on lots of combinations of things until I find the right outfit.
Thanks for reading!
xxxx
Laura