Dress: Ganni (same print but different styles here, here and here, comes in a matching set here)| Shoes: Tibi | Earrings: Anthropologie | Bag: Staud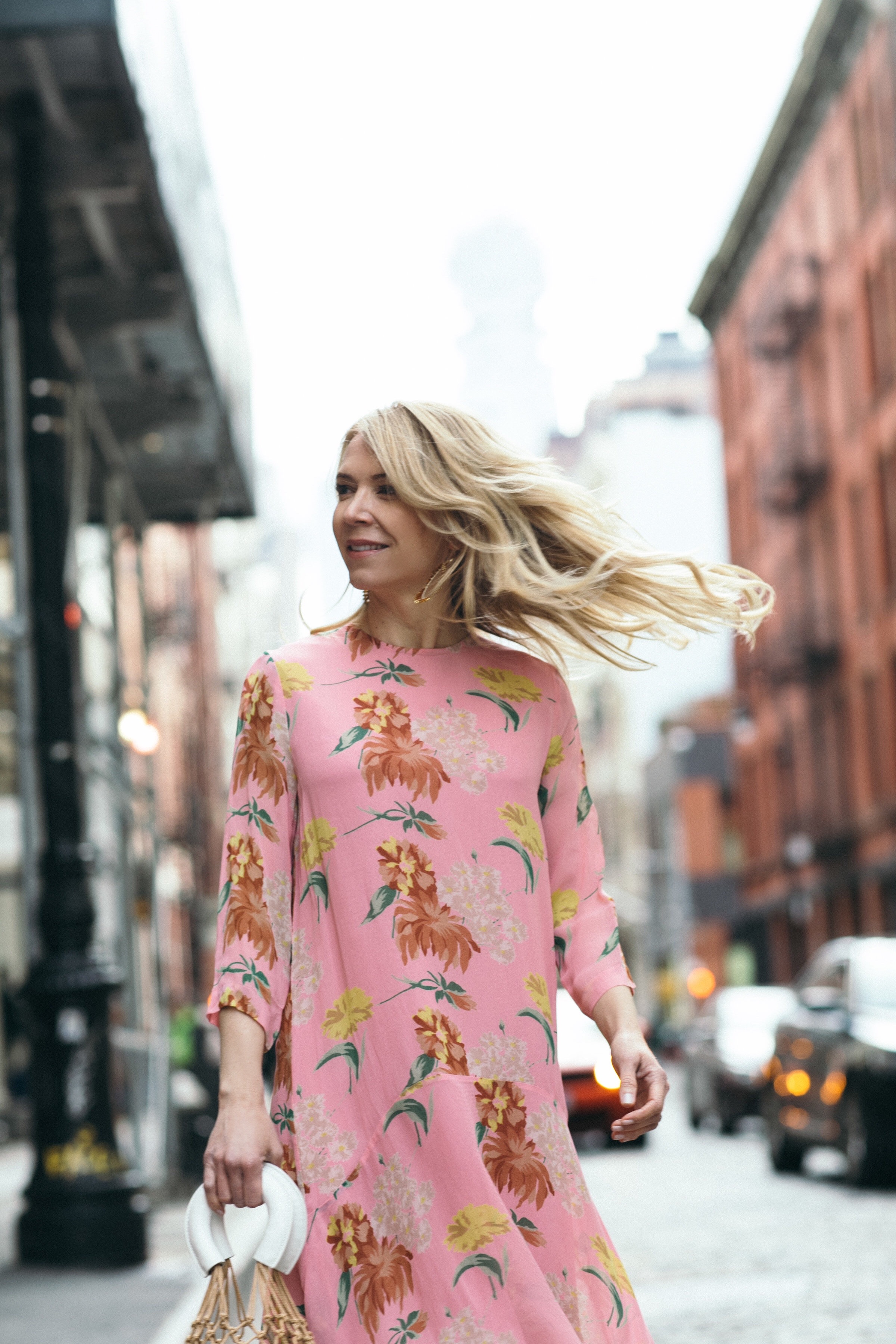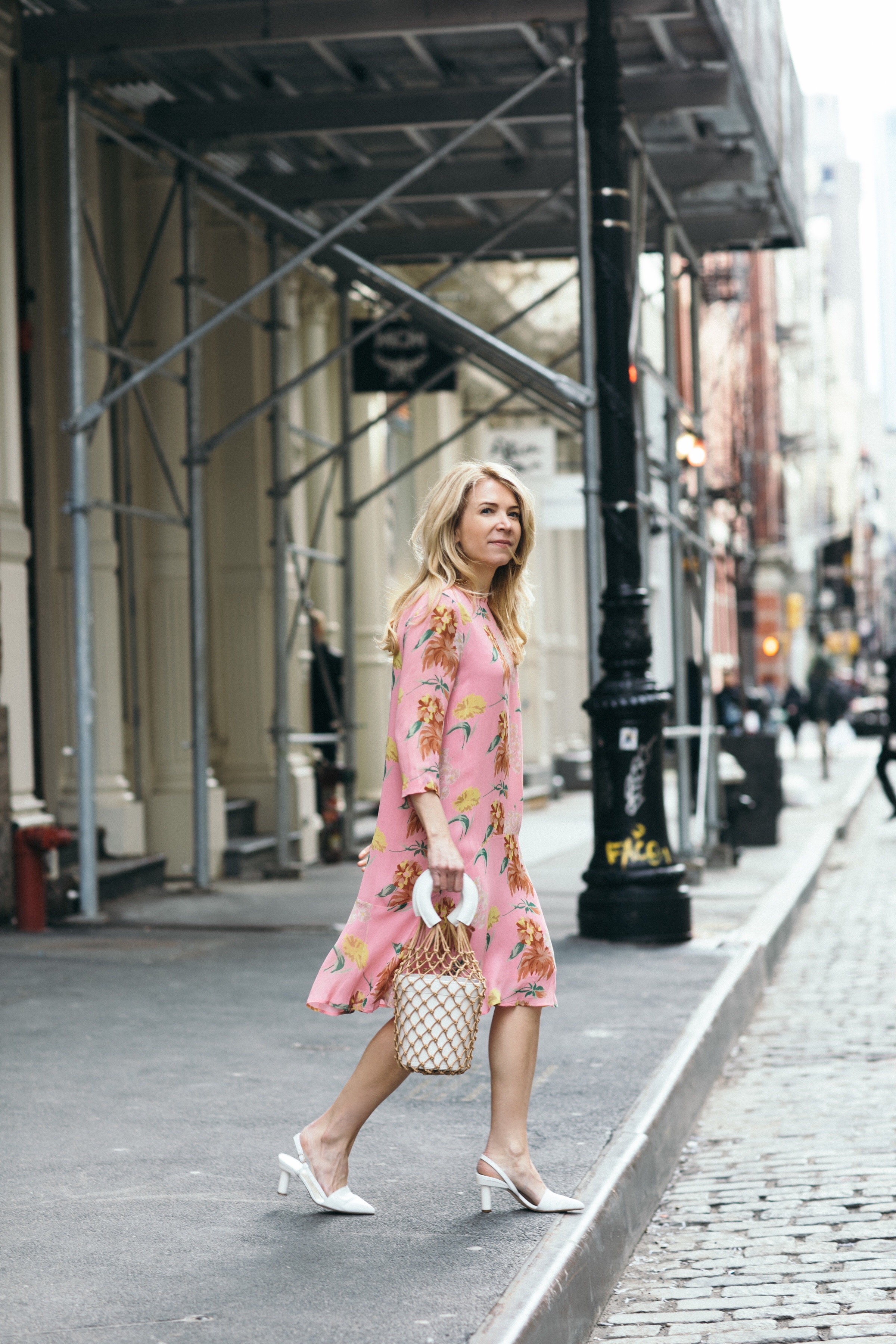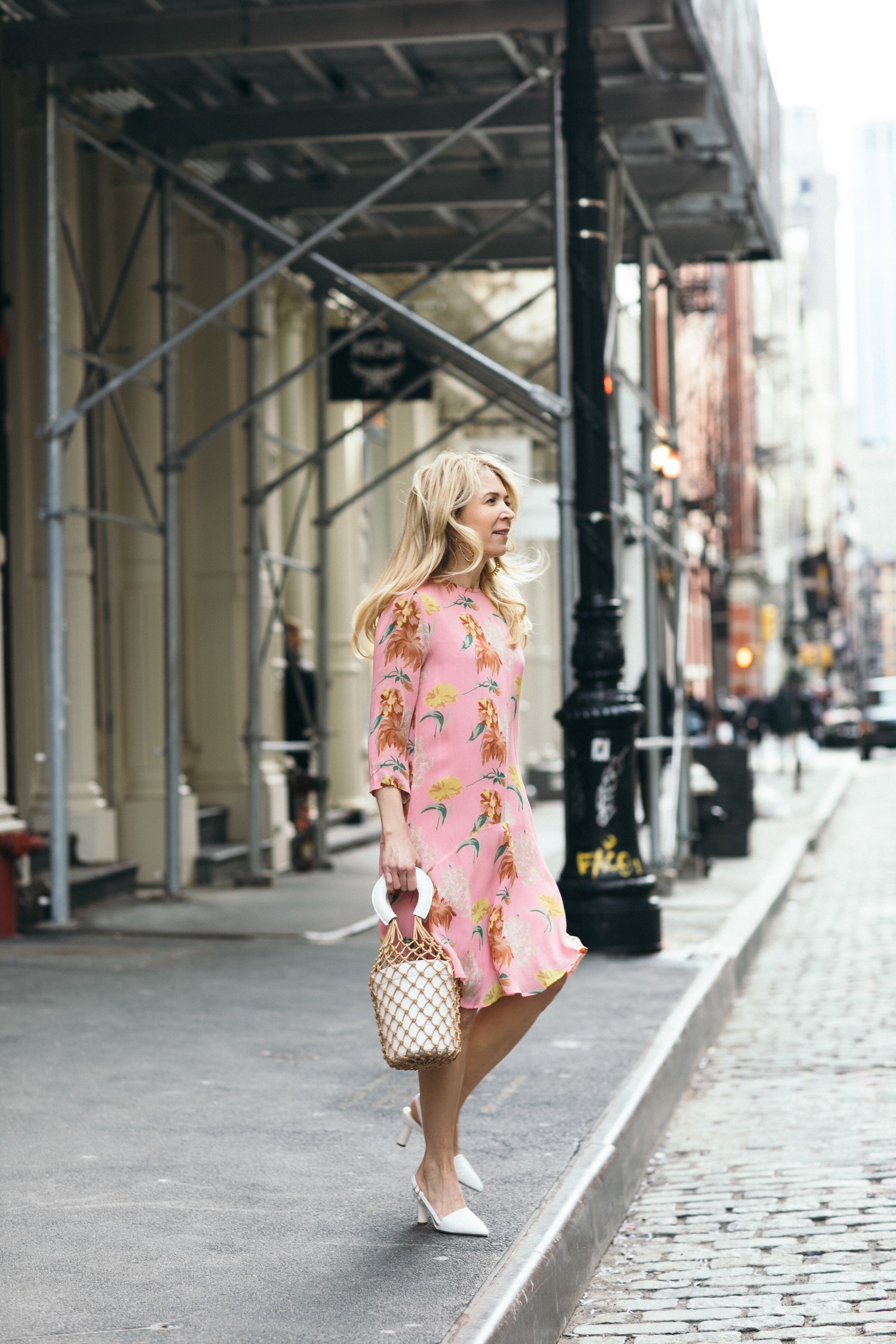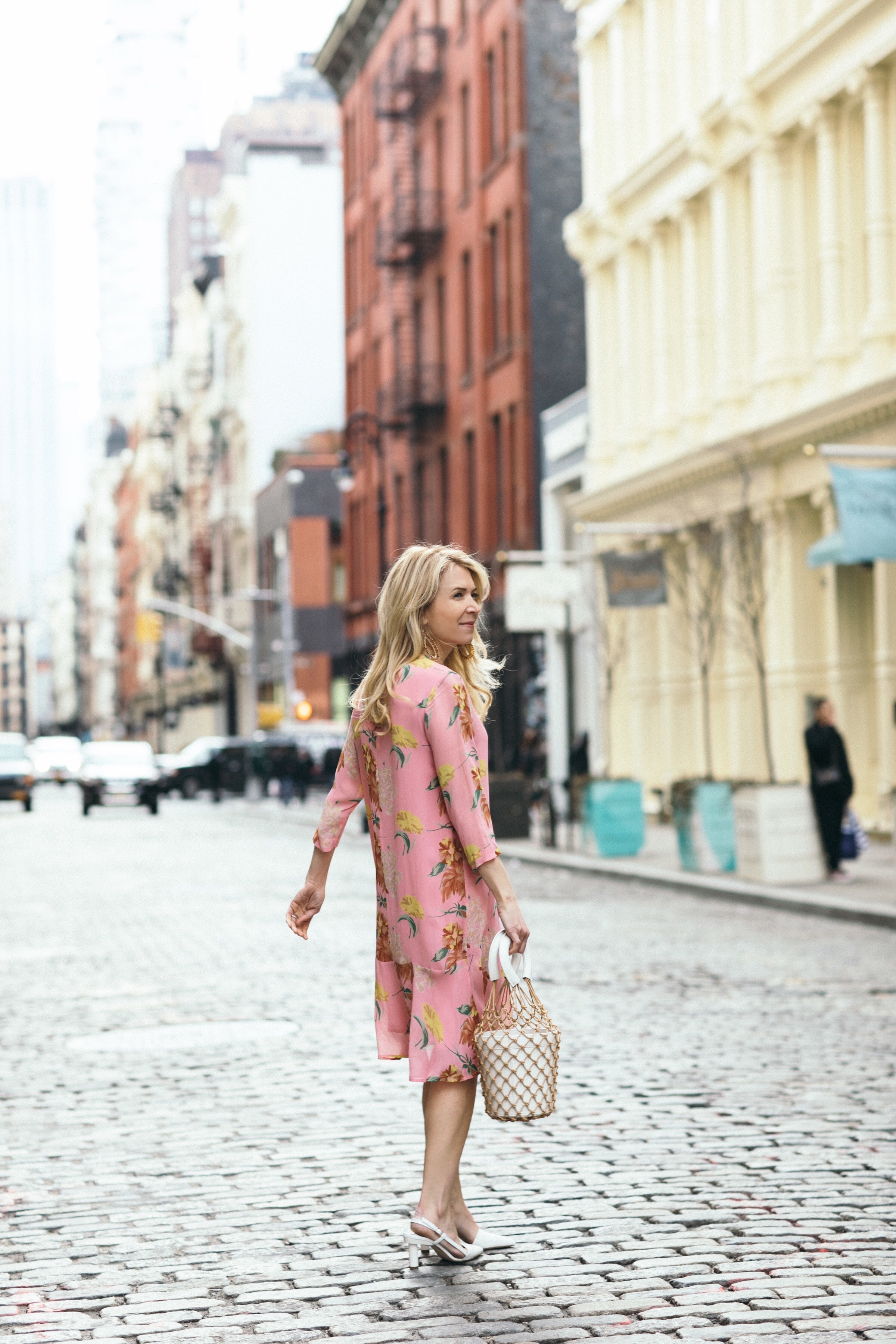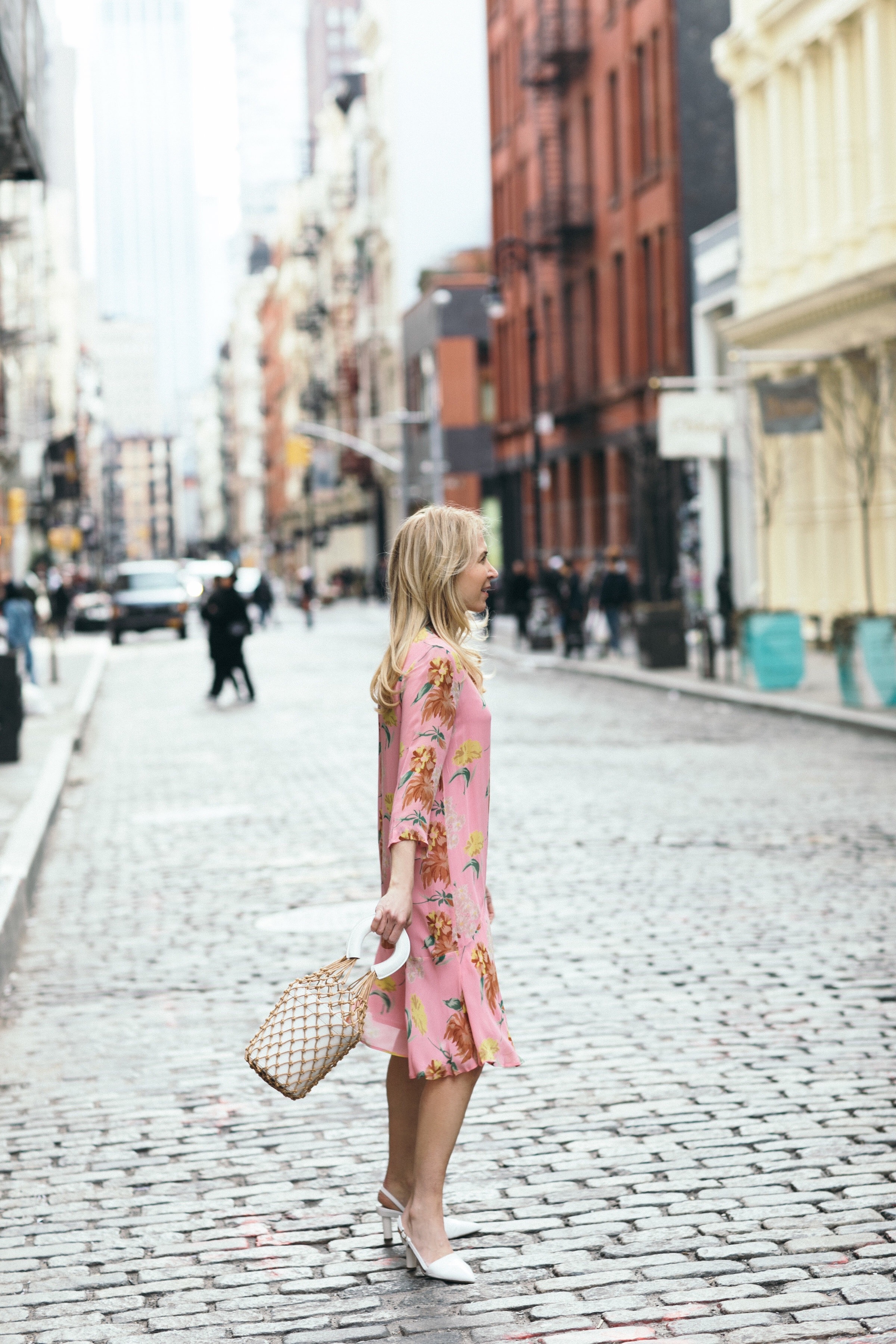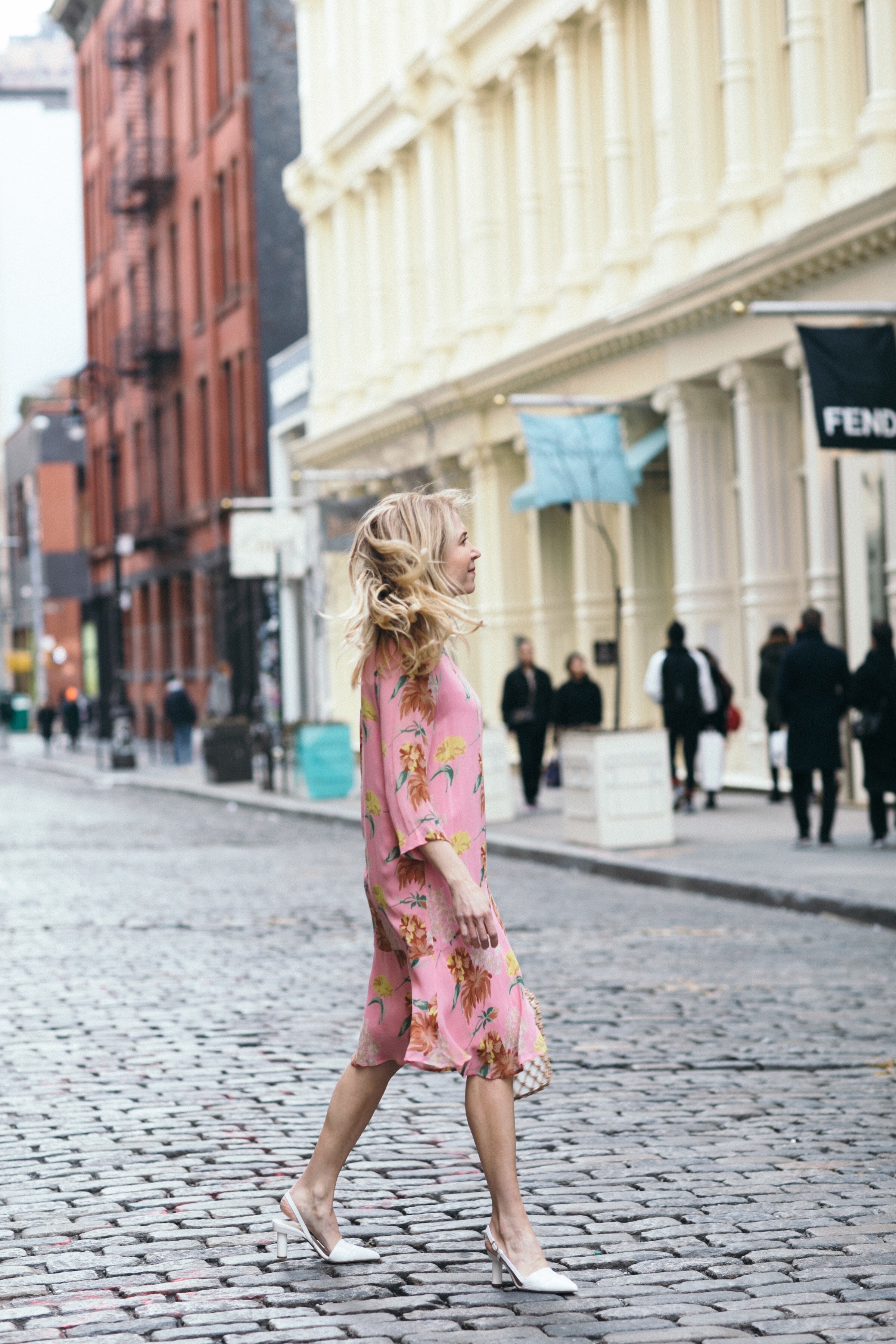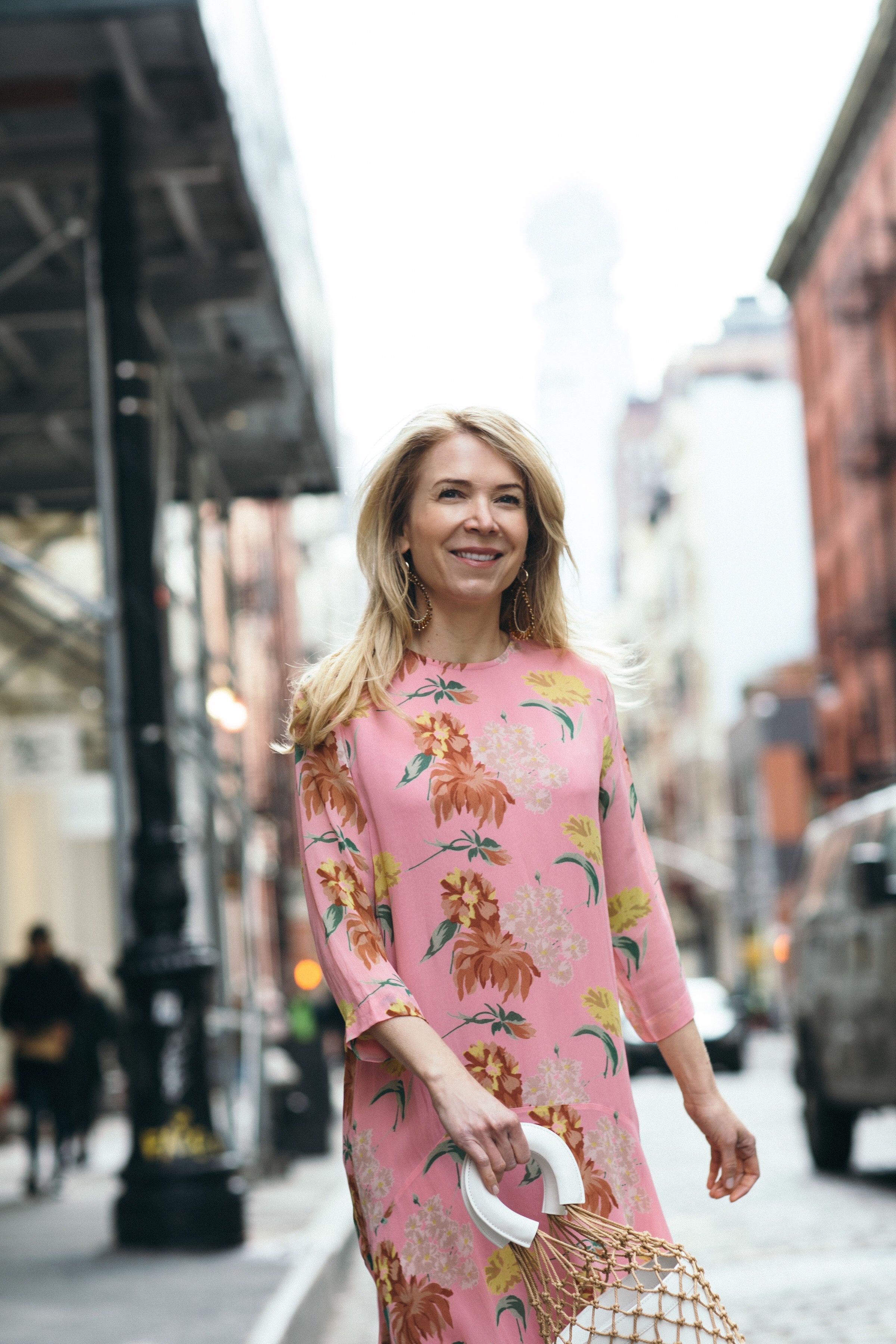 Happy Easter, Happy Passover Week, happy long weekend!  This Ganni dress is fun because the print is just SPRINGTIME!  And I like the cut of this dress – it is a loose shift with a fun flounce at the bottom.  It is stylish yet totally forgiving after you eat too many chocolate eggs.  It also goes below the knee if you aren't in the mood for a short skirt!  It also comes in a wrap dress version, a cute version with a ruffle and a collar, and as a matching set.  I've said it before but I ADORE anything by Ganni. They have the best clothing because it is original but it is so wearable.
My daughters have been on spring break for two weeks, and they go back to school this coming Tuesday!  The first week of the break we went to the Cayman Islands which was fantastic.  My older daughter turned 8 that week and I turned (gasp) 44 so we celebrated our birthdays there!  This second week of break, we have stayed in NYC.  Normally for Easter we fly to California but this year it was just too much travel and there was so much to take care of here in NY that we stayed home.  It was actually good to just relax and get organized.
I have to say though, I am always envious of people that live close to their families and can easily get together for holidays and dinners and activities.  My husband's family are in South Africa and England, and mine are in California. We are kind of in between the families, but it isn't easy to get to either! My husband really misses his family and I really miss mine.  And actually after 8 years together we each miss the other's family too!  I'm lucky I love my mother-in-law and my husband's brothers and sister.  Anyway.
I'm still excited for Easter!  This morning the Easter bunny is coming (Matt draws paw prints with chalk on our wood floor to show his tracks), the Easter bunny takes bites out of the carrot and drinks some of the water we left for him last night (our four year old loves this!) and there is an egg hunt around our apartment.  I will fix brunch for us and later today, we will go out for a late Easter lunch at one of our fave restaurants in Soho!  So we will have fun but I still always miss our extended family.
I hope you all have a lovely Easter, Passover, and simply enjoy having a long weekend!
xxxxx
Laura