Pocket Shirt: Mango | Trousers: Mango | Shoes: Cult Gaia | Bag: Chloé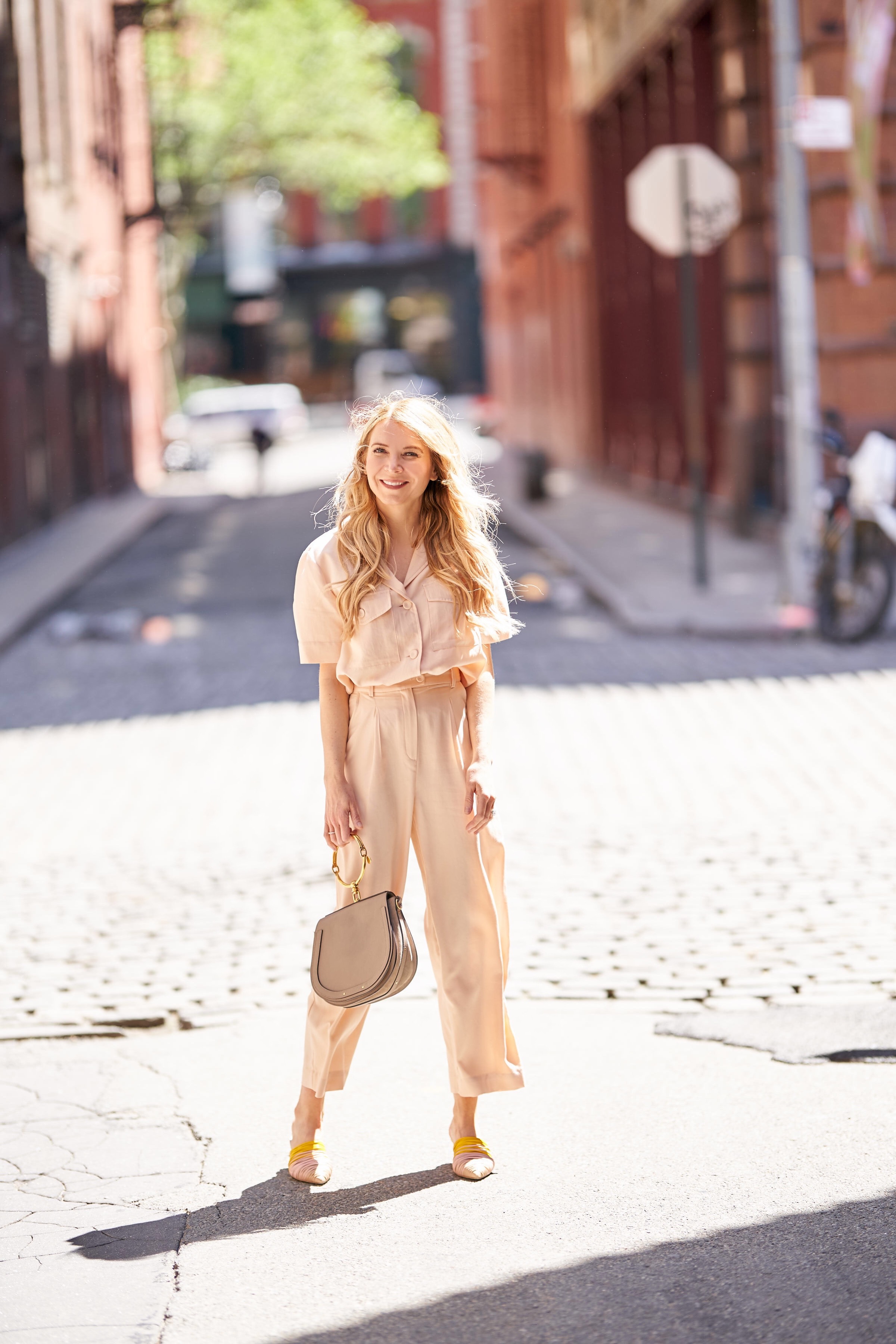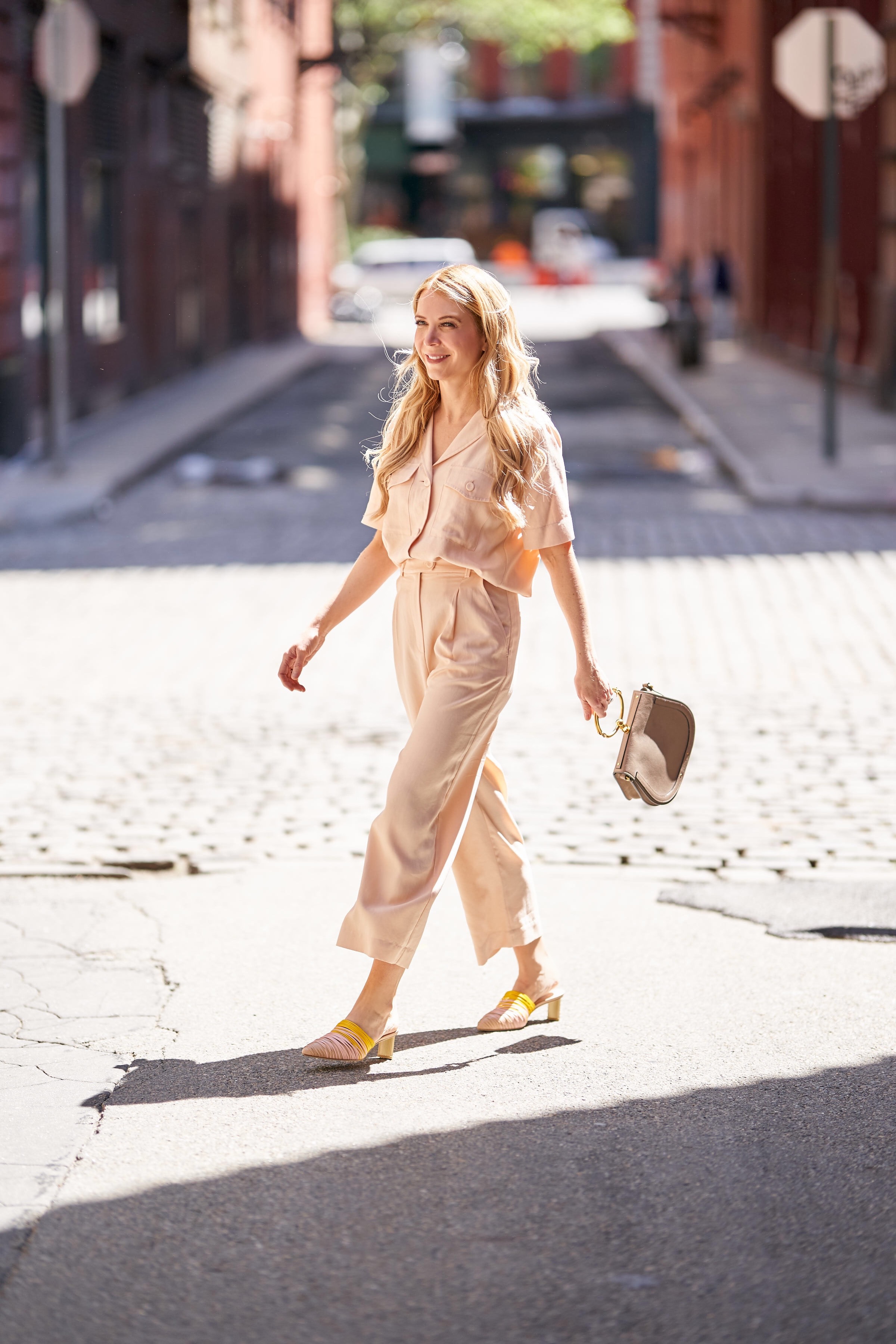 Pleats, pleats… everywhere are pleats!
One thing I've noticed lately both on Instagram and while shopping online, is the revival of pleated pants!  Menswear inspired slouchy pleated trousers (and even pleated high waisted jeans) are definitely coming back!  I remember when I was a little girl in the '80s, my mom had lots of pants like this.  They remained popular into the '90s and then in the 2000's when skinny jeans became really popular they almost totally disappeared!  I personally love that this trend is coming back – I think pleated pants are flattering – you need to tuck your shirt in though or wear a more cropped fitted tee or sweater to balance the silhouette.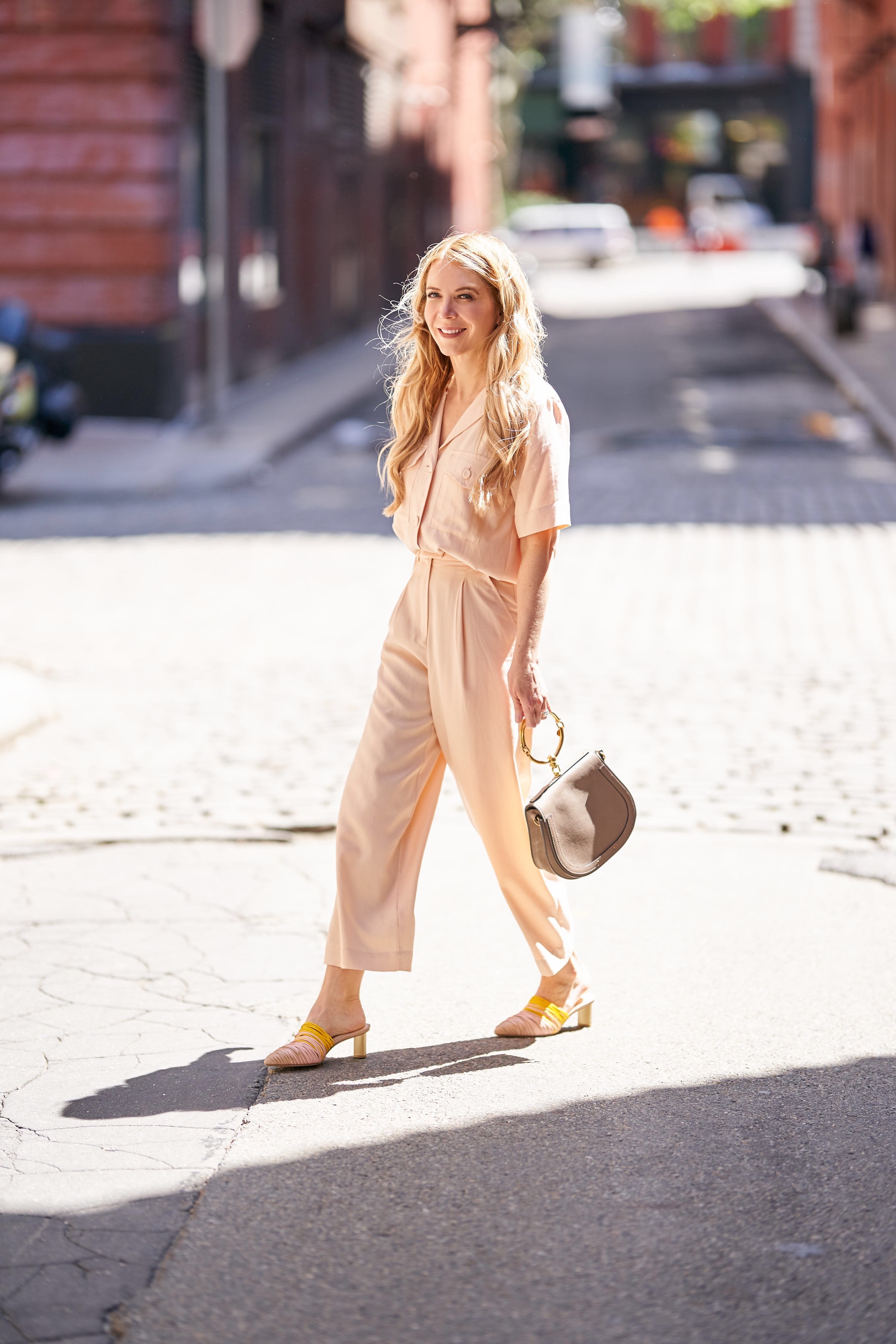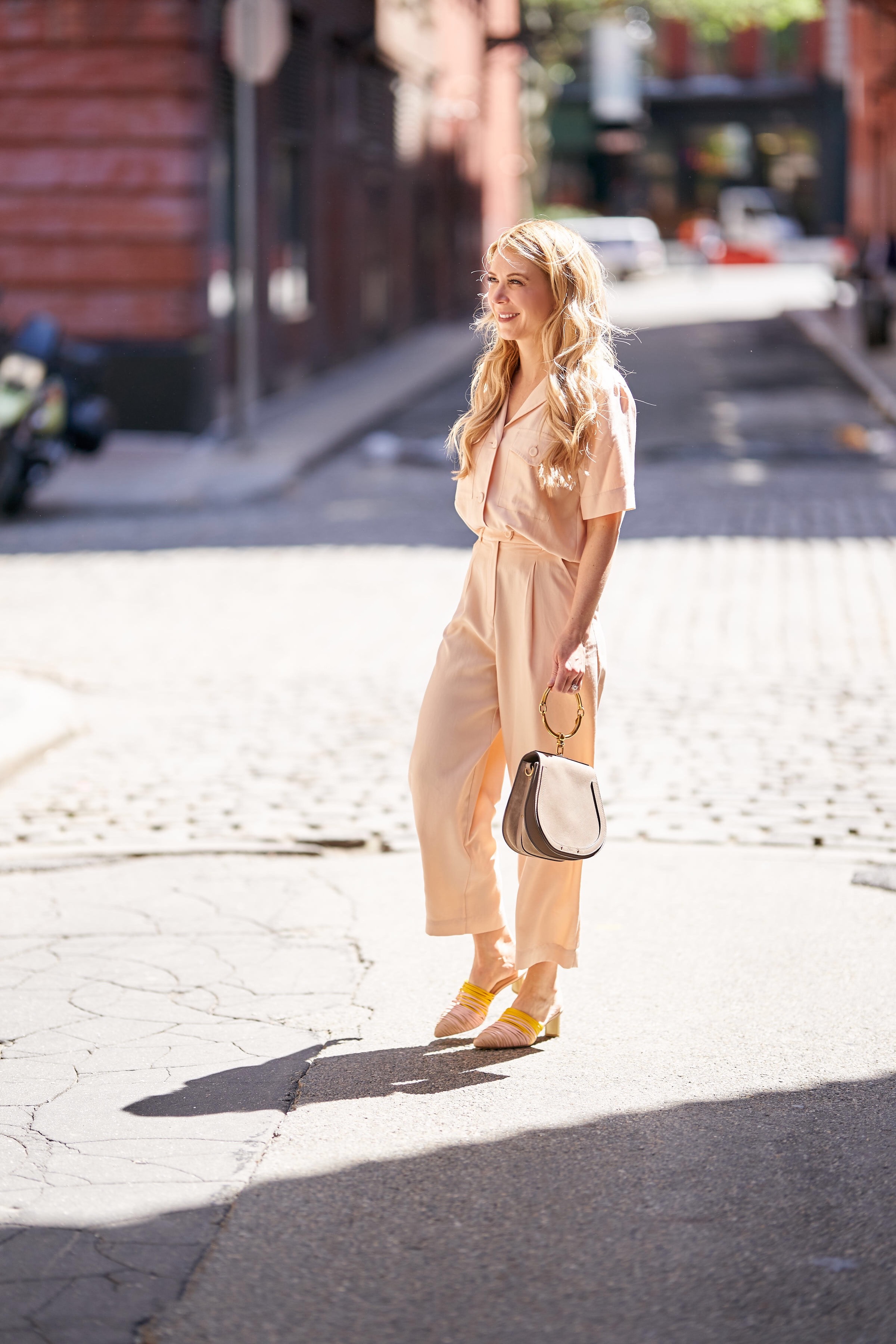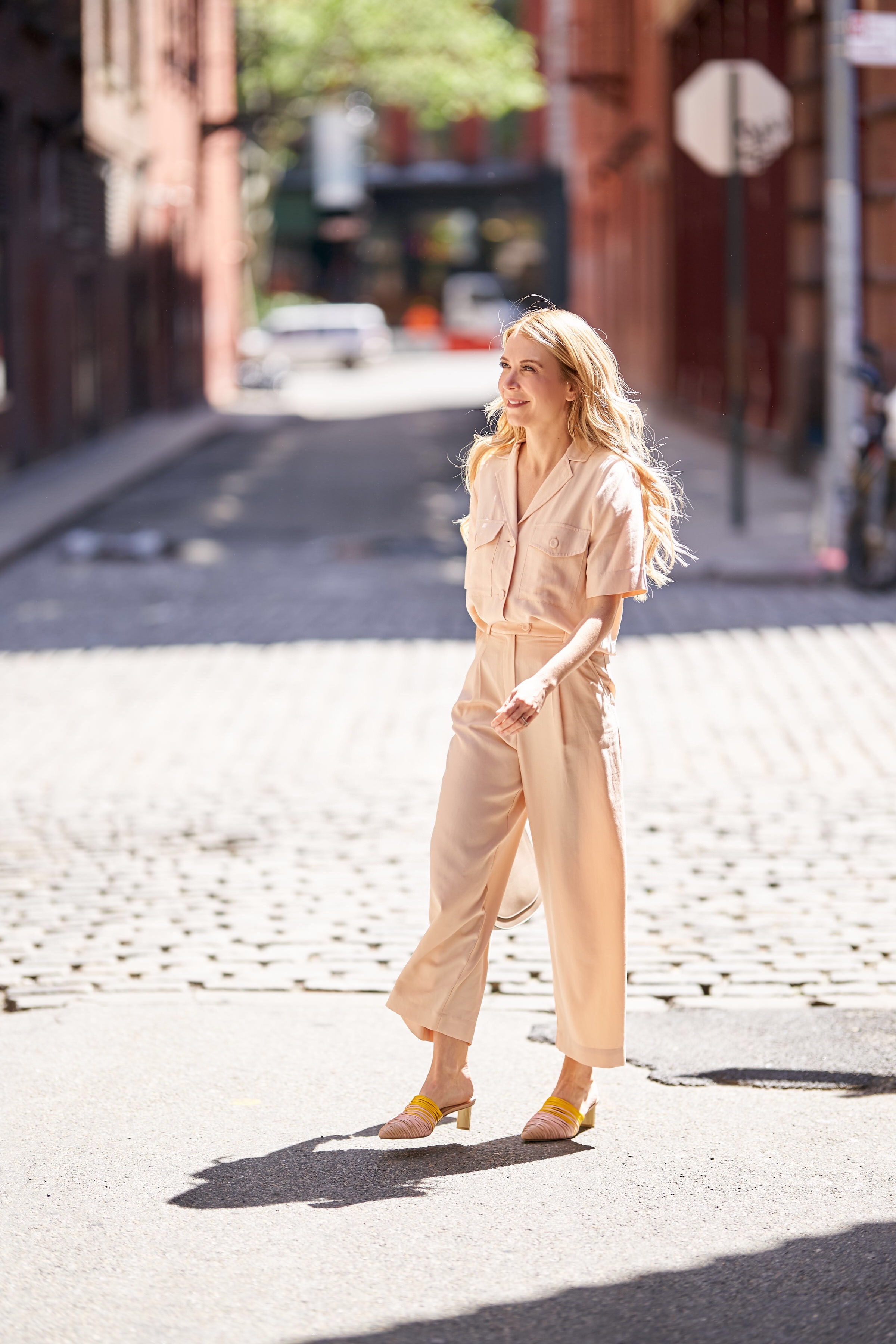 Mango is such a go-to for tailoring…
I am absolutely loving Mango lately for its summer suiting separates.  So many chic and sophisticated pieces that won't break the bank!  This peachy pocket shirt and the coordinated cropped pleated pants I'm wearing are so lightweight and perfect for a summer day at the office or even on a Saturday with sneakers or sandals.  I actually wore this outfit to the Kindergarten class welcome reception a couple of weeks ago (my youngest will be entering Kindergarten next fall!  Gulp!).  I felt pulled together and polished without being too corporate or stiff.  I would definitely have worn this outfit to work in my old job at Deutsche Bank during the summer months, with a pair of heels and a neutral tote.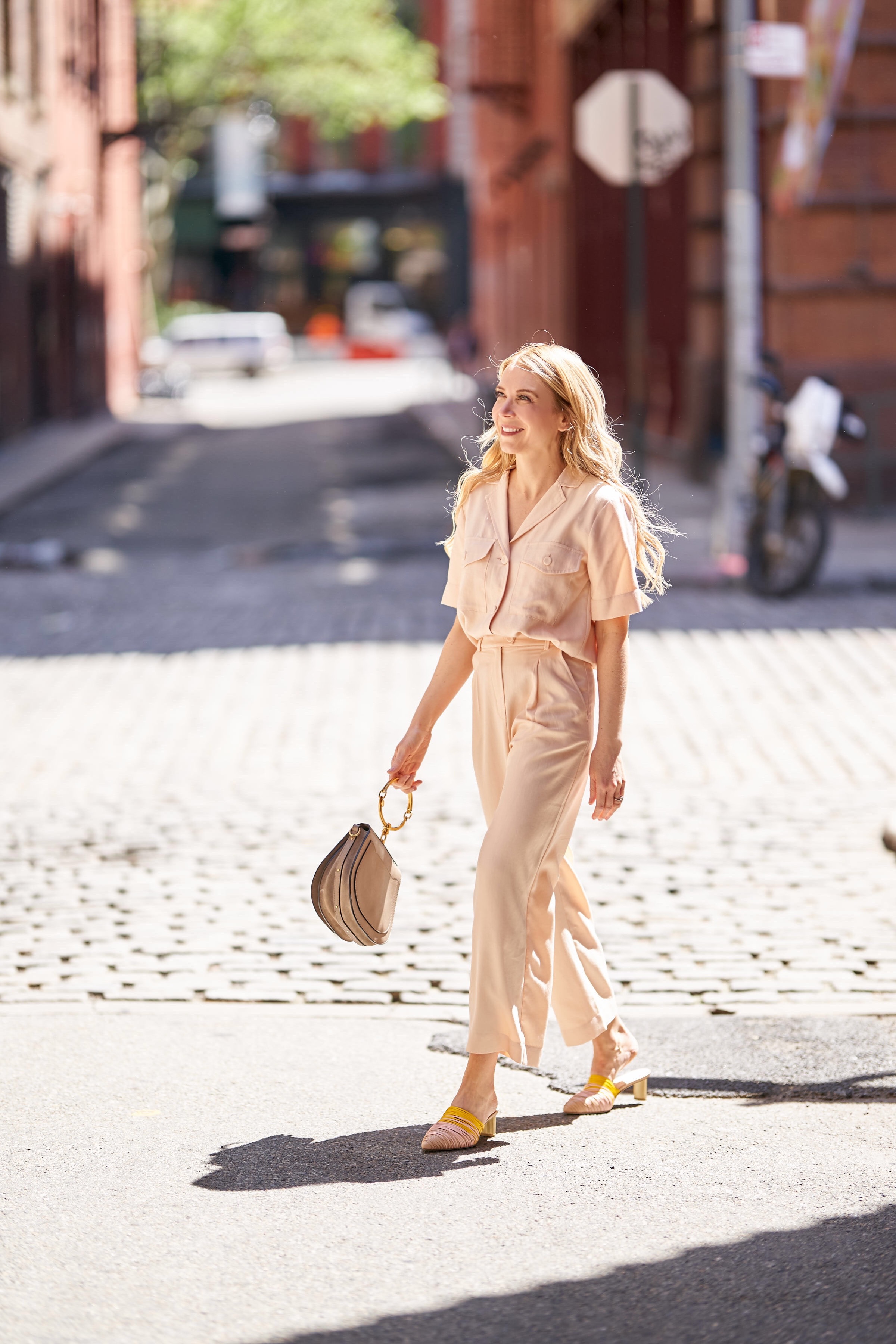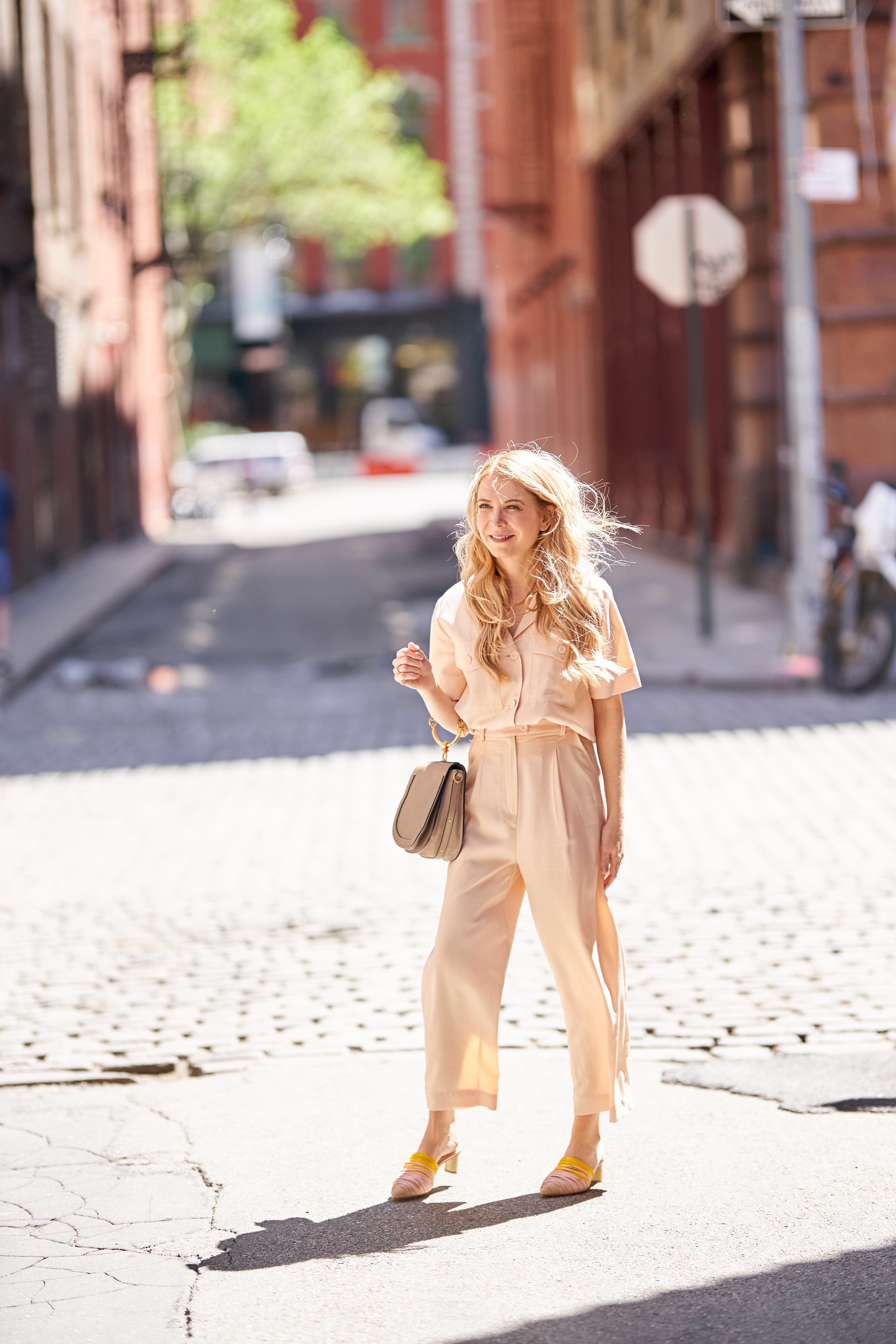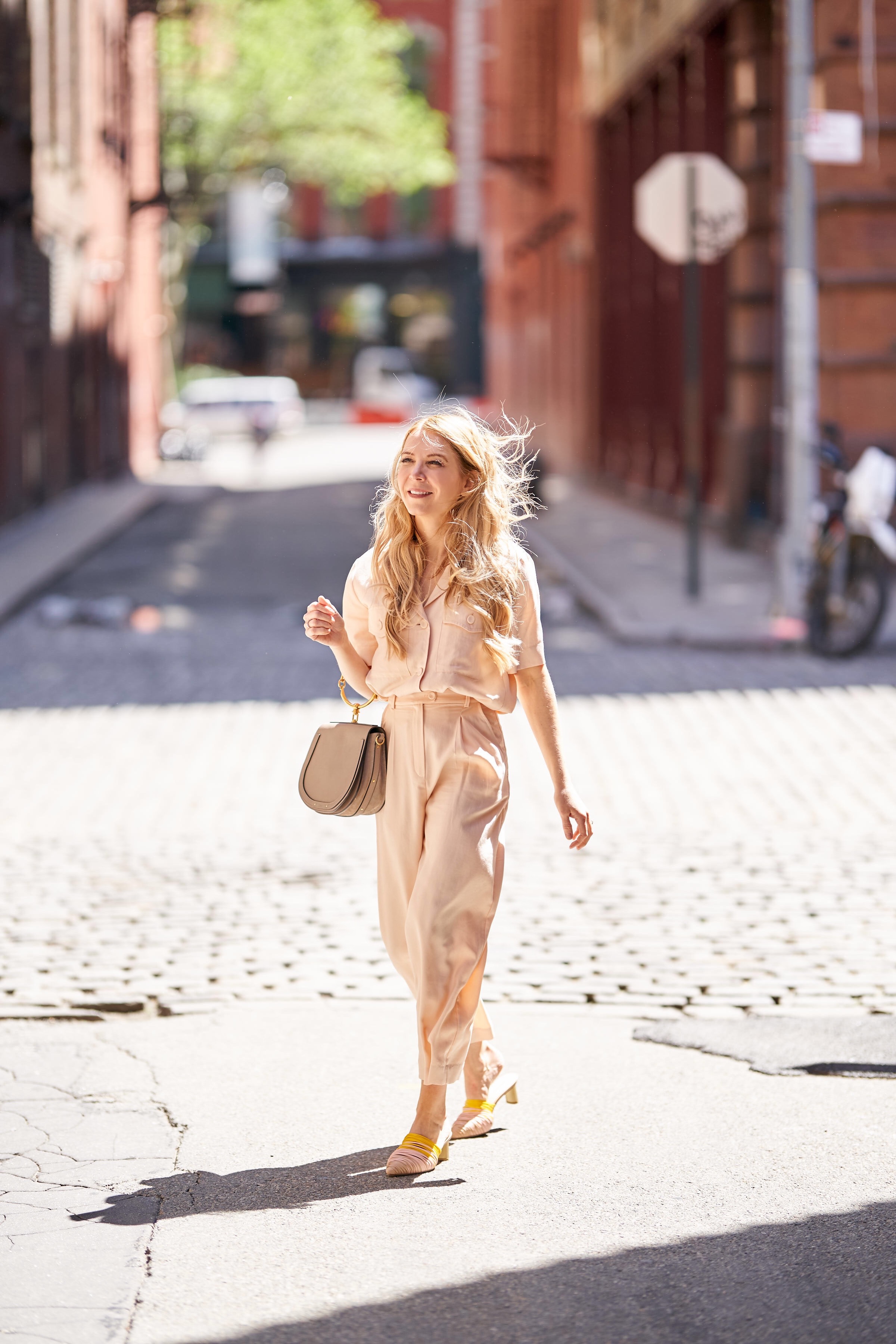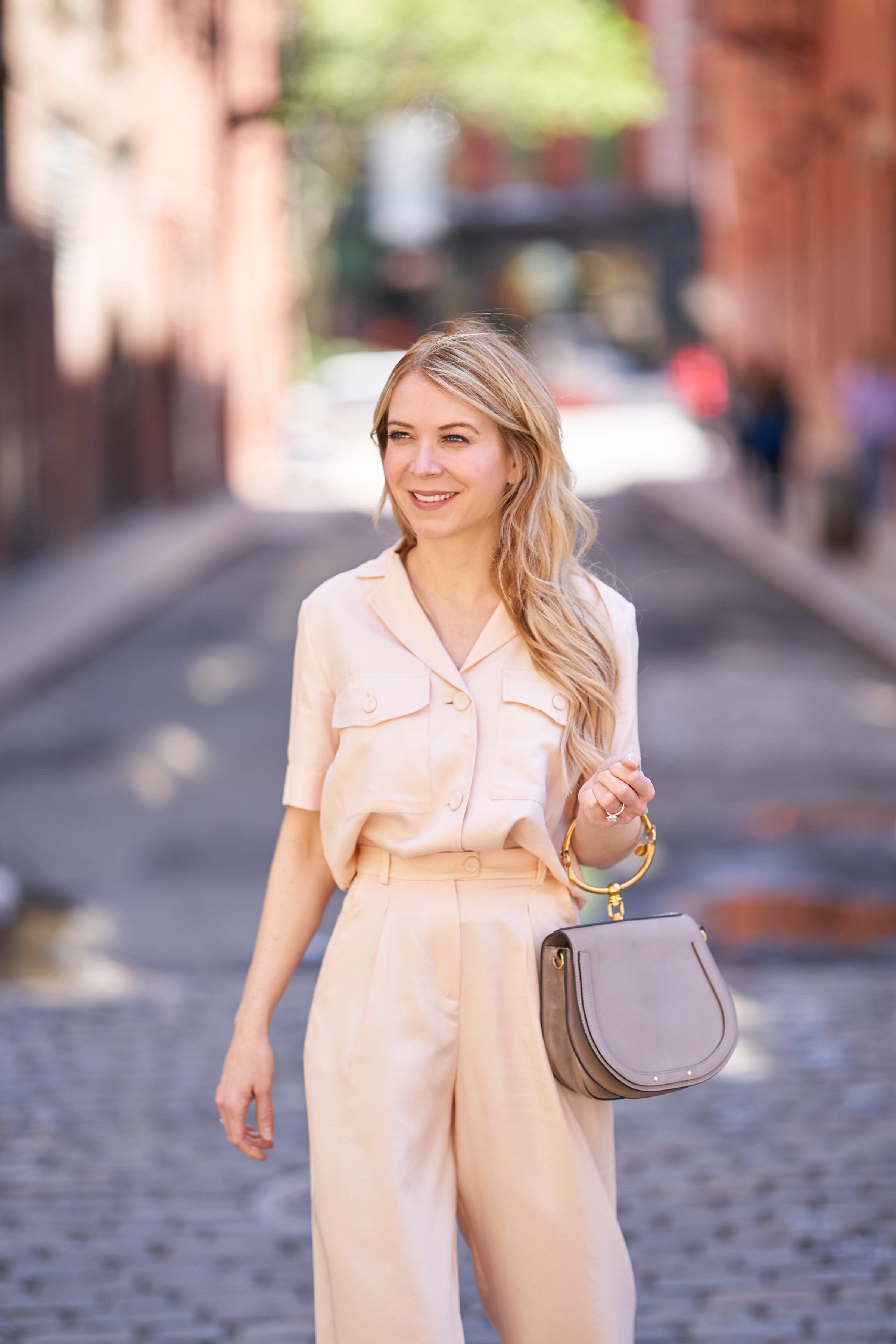 I hope everyone had a great weekend and great start to the week so far.  We had our youngest daughter's dance recitals this weekend.  Next weekend our oldest daughter will have hers.  I always get SO EMOTIONAL at this time of the year, when school is ending for the summer.  The end of the school year and all the corresponding parties, recitals, and events really marks a big change for your children, definitely more than the end of the calendar year does!
Thanks for reading!
xoxo
Laura
Photos by Mike Kobal