Even though we still have a month of summer, and I am by the lake in Tahoe, I'm getting into the fall mood!  I still want to wear my summer items but I'm slowly mixing in some autumnal colors and buying things I can wear now and into the new season.  I recently did an online shop at Anthropologie and I got these harem pants and the white top.  The minute I saw the outfit on the model I was in love and just ordered it.  Not too creative but what can I say, I love the combo!  So easy to wear too – and when it gets chilly I will add a blazer and closed toed shoes.  And this Chloé silky scarf bag strap I found on major markdown from Net-a-Porter a couple of weeks ago.  It's still available from Bergdorf's and I've linked it, but it is no longer on sale… I first saw these bag straps on the show Younger this past season and fell in love.  The clothes on that show are done by the lady who did the Sex in the City wardrobe and the show is worth watching just for the fashion!

Top: Anthropologie | Pants: Anthropologie | Shoes: By Far | Bag: Chloé | Bag Strap: Chloé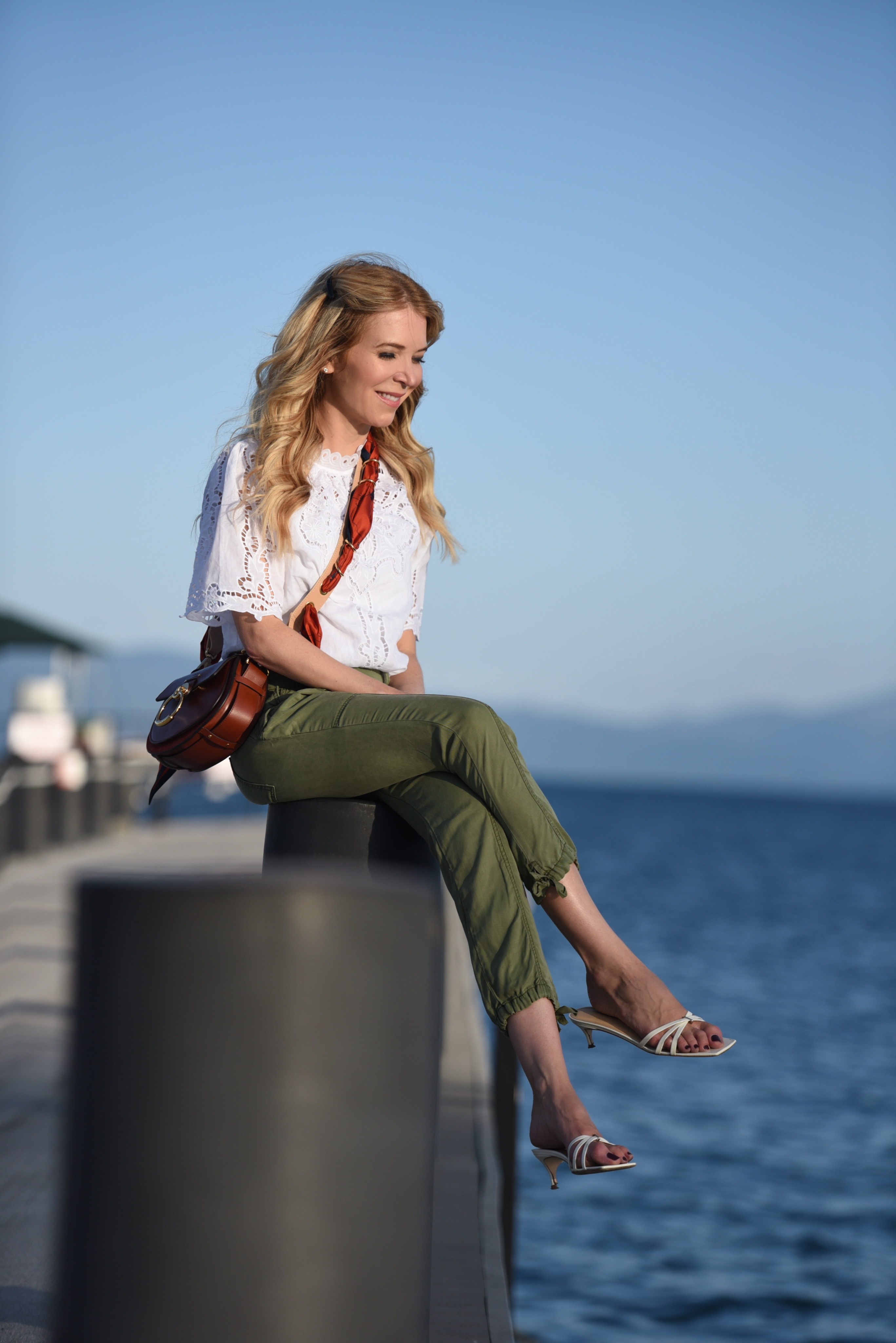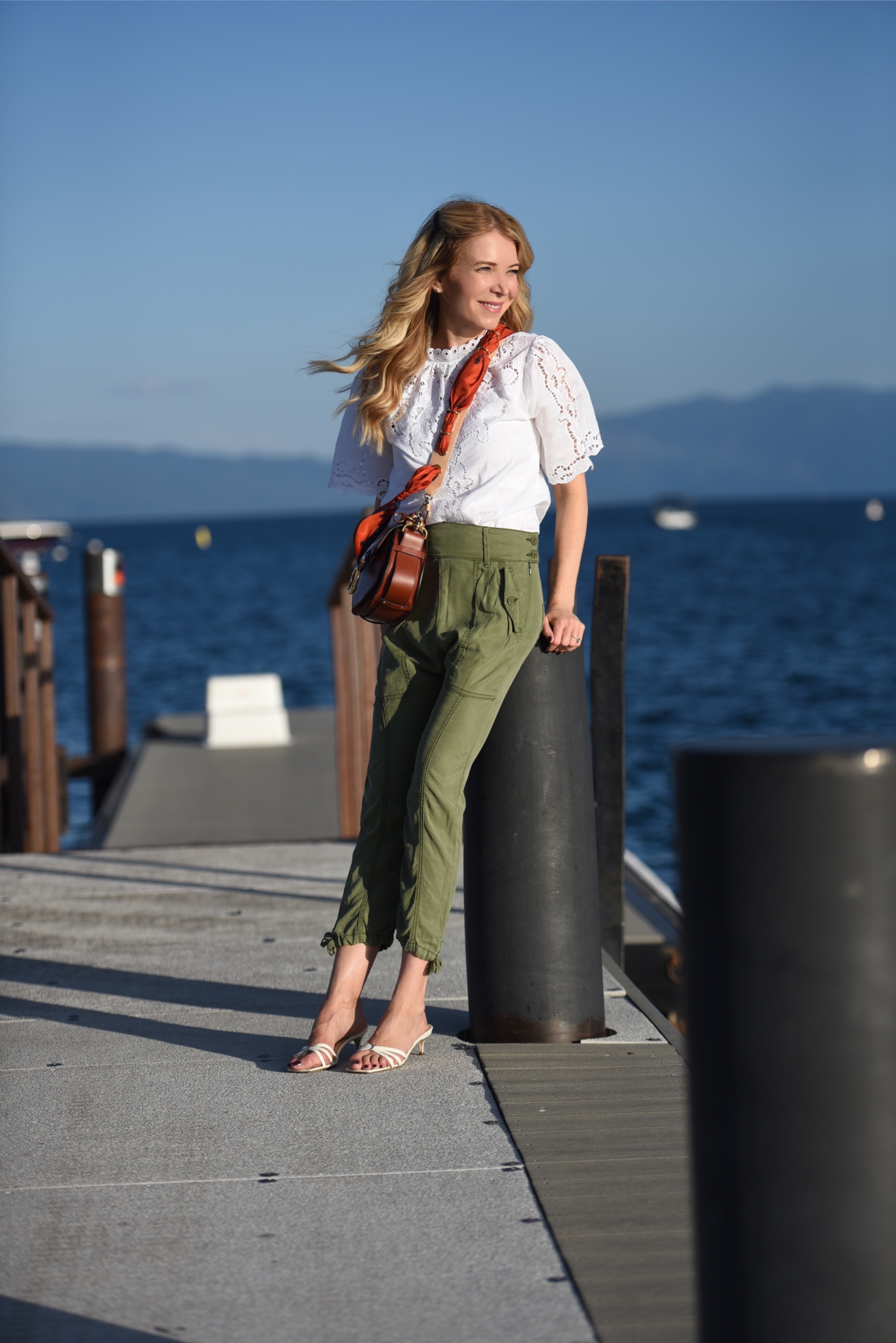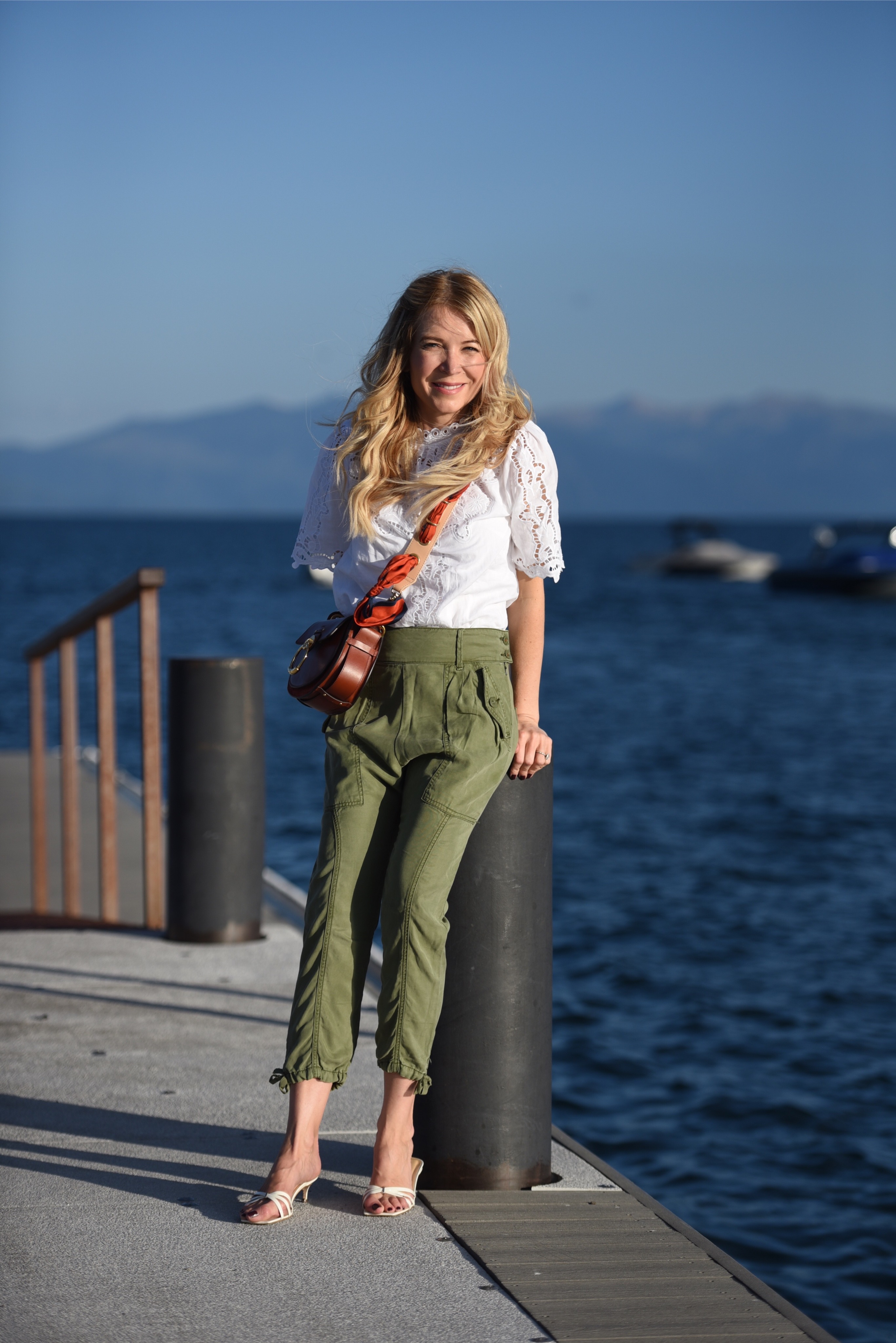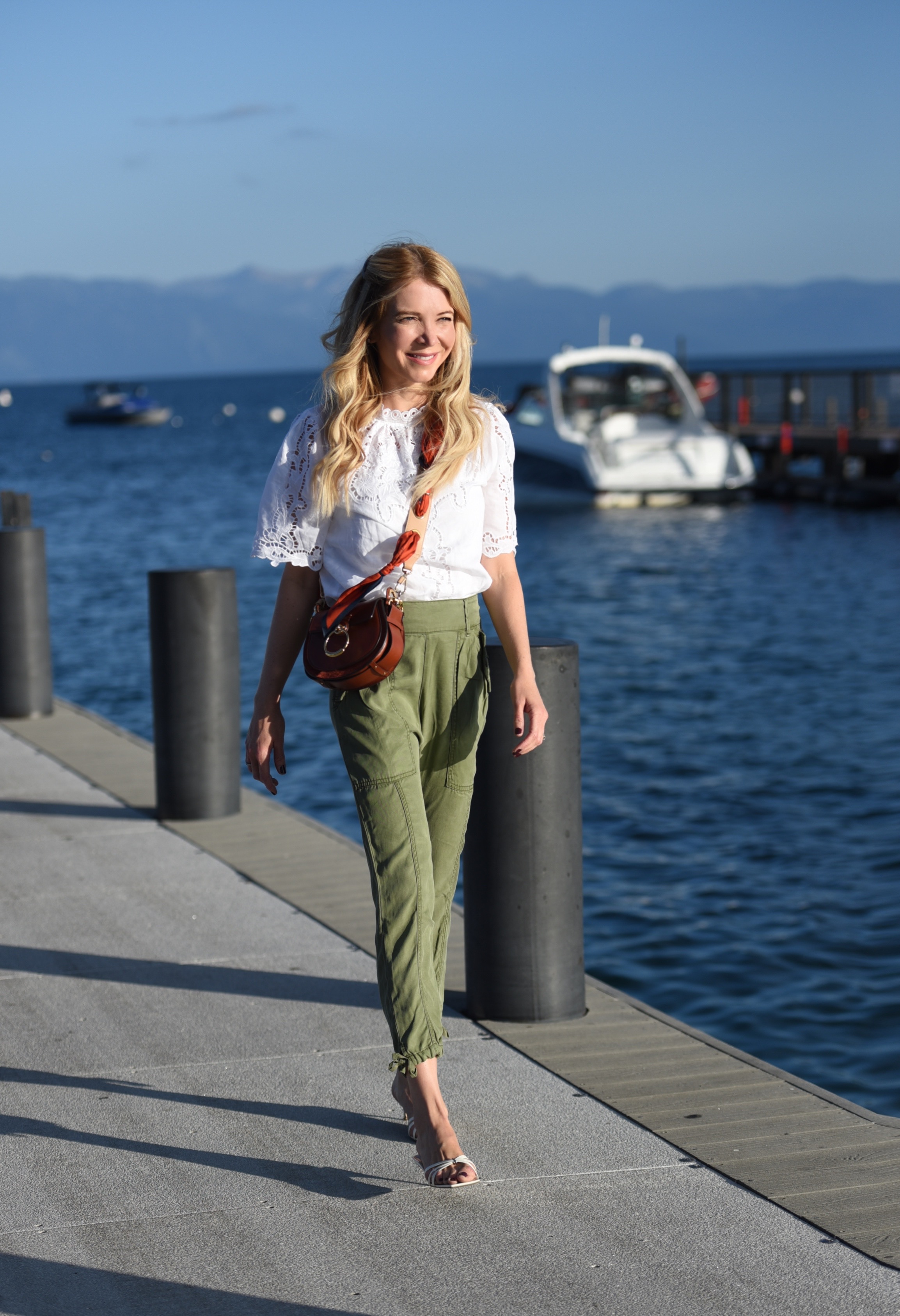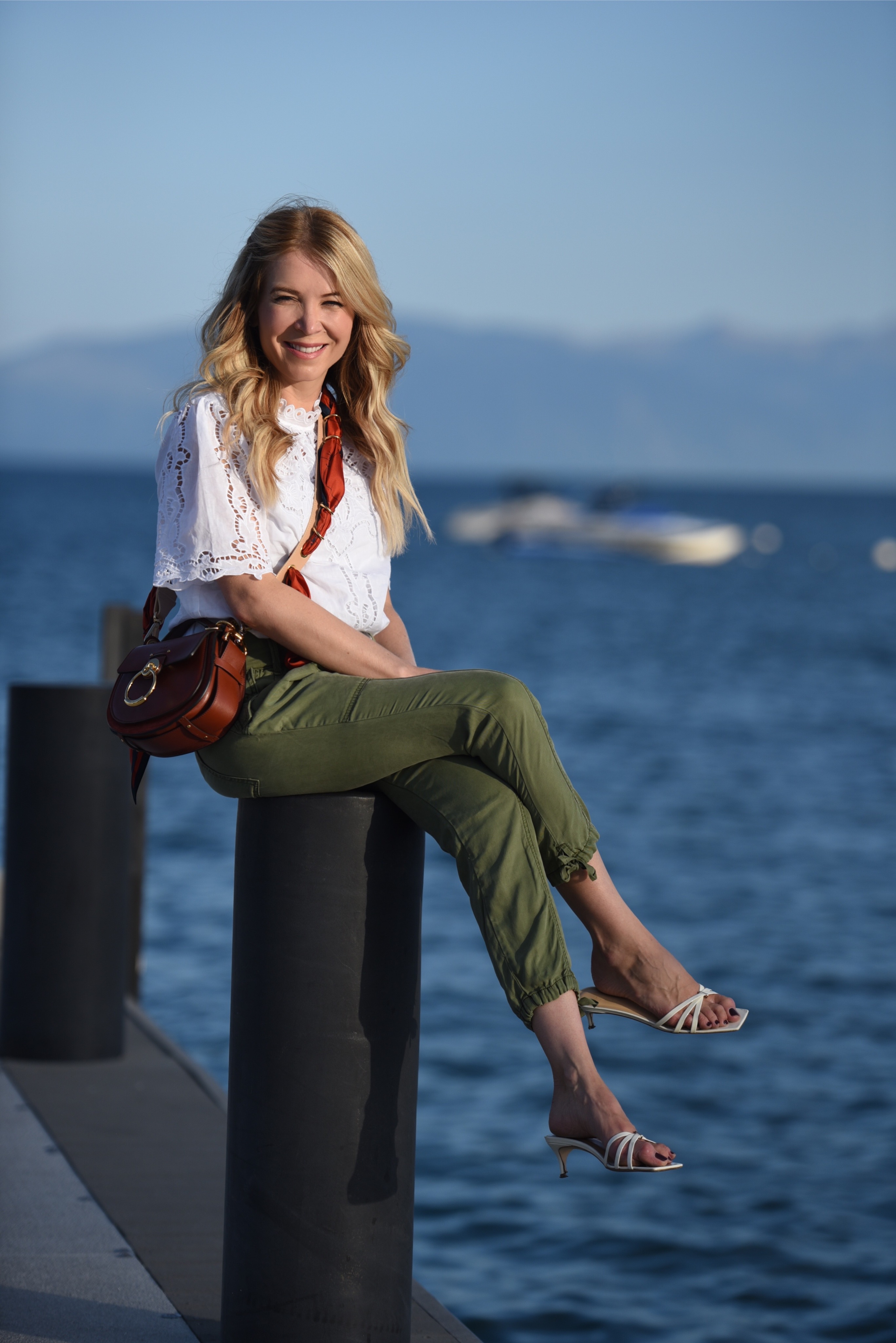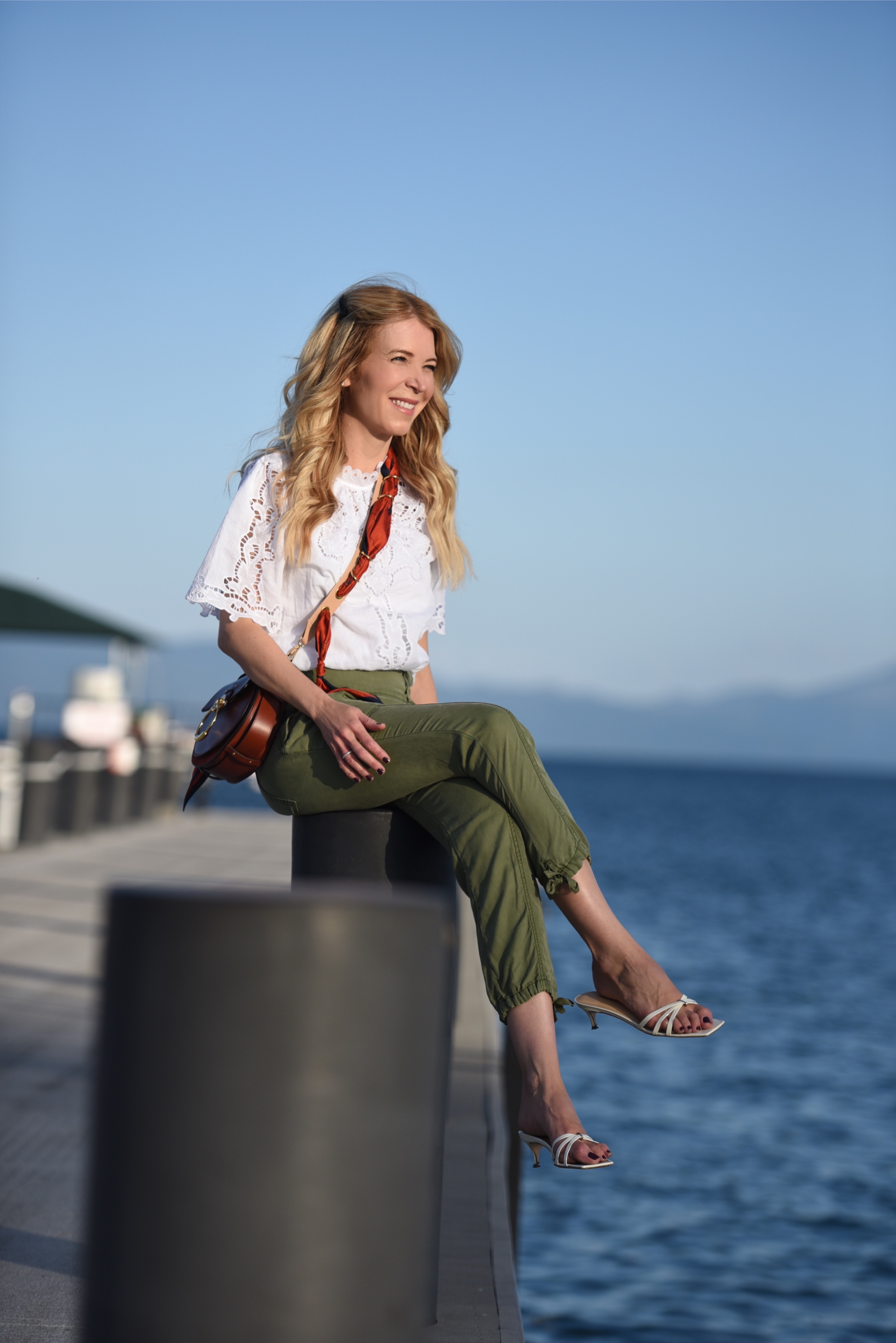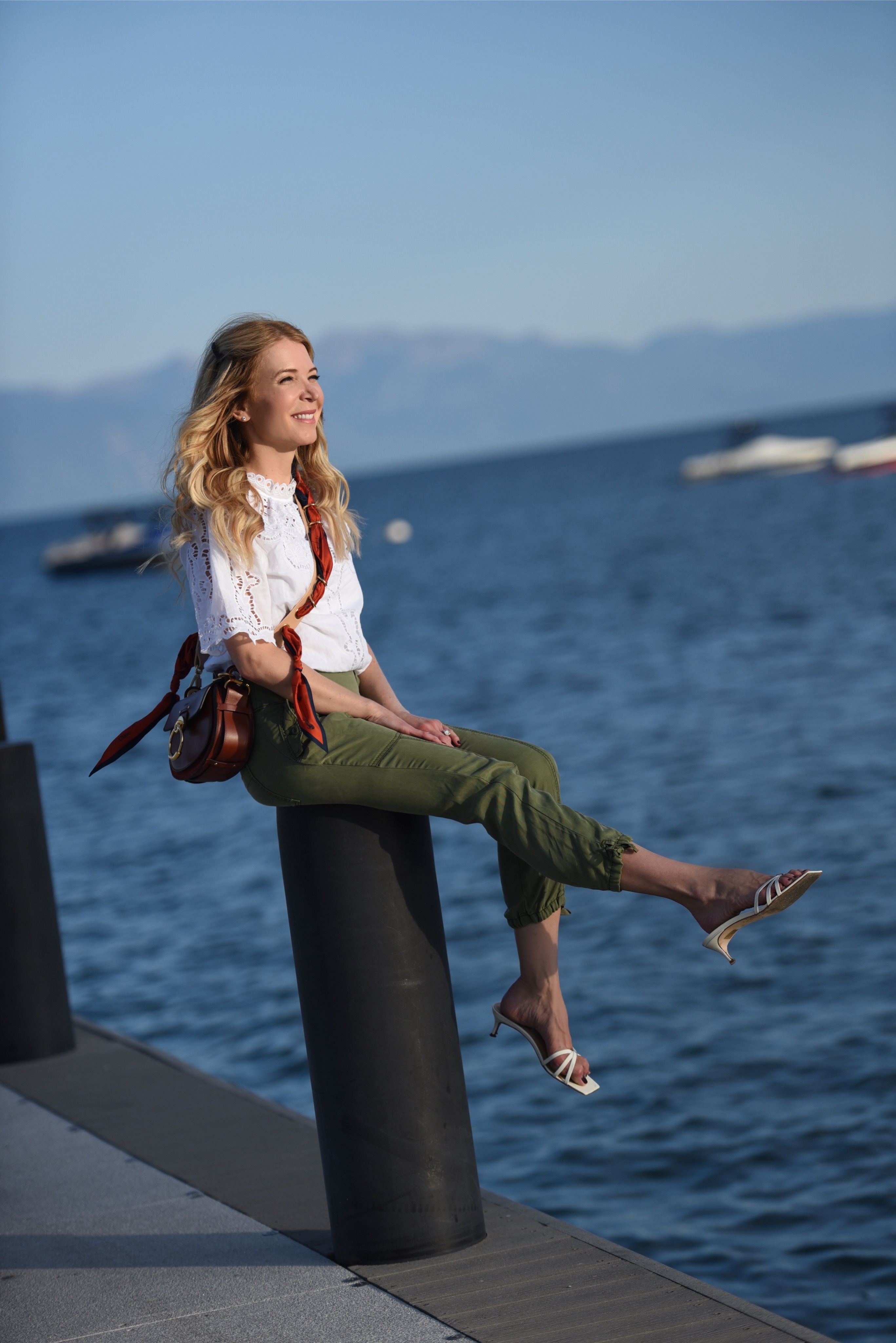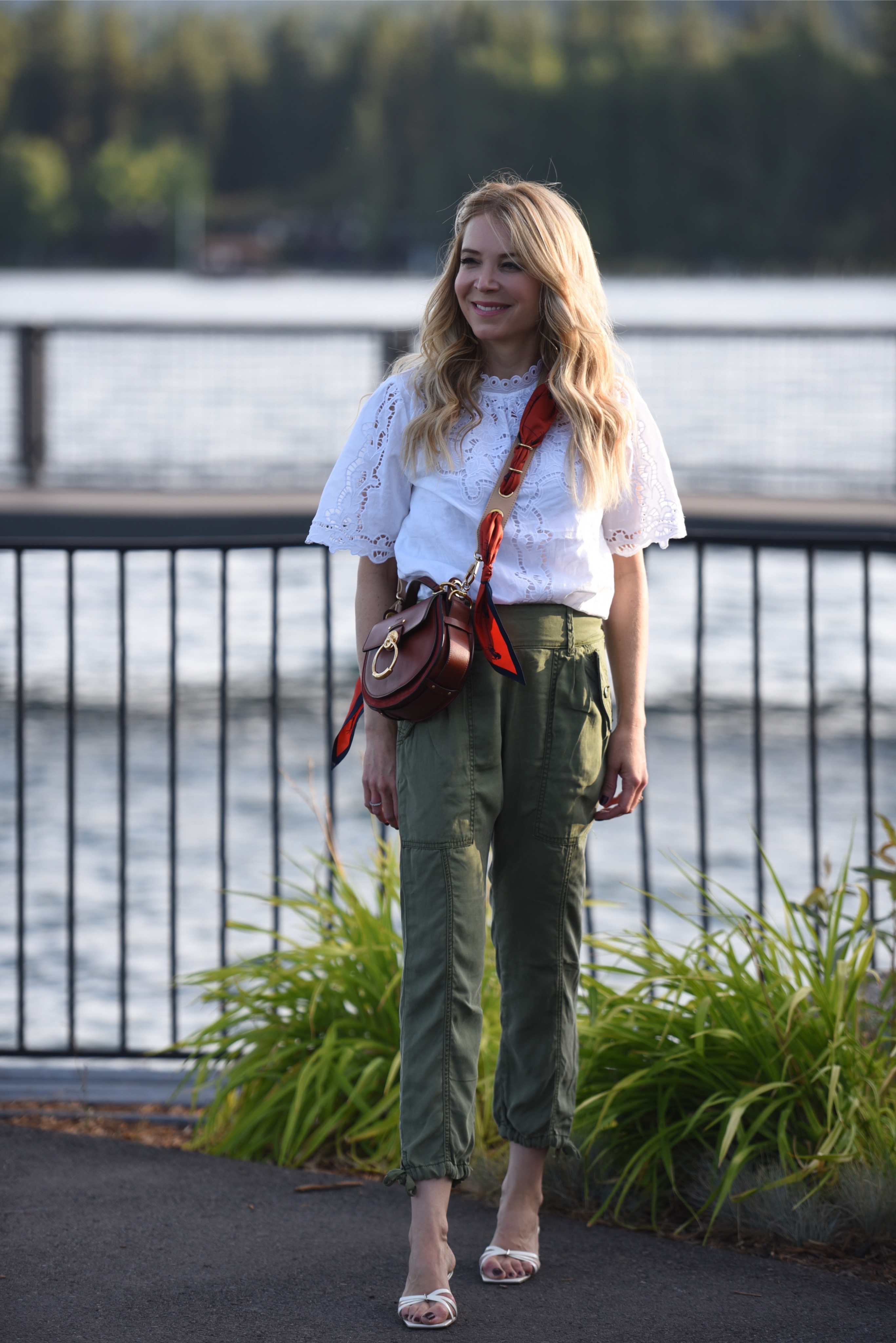 Thanks so much for stopping by!
xxxxx
Laura
Photos by Kuks Singh
SHOP THE POST