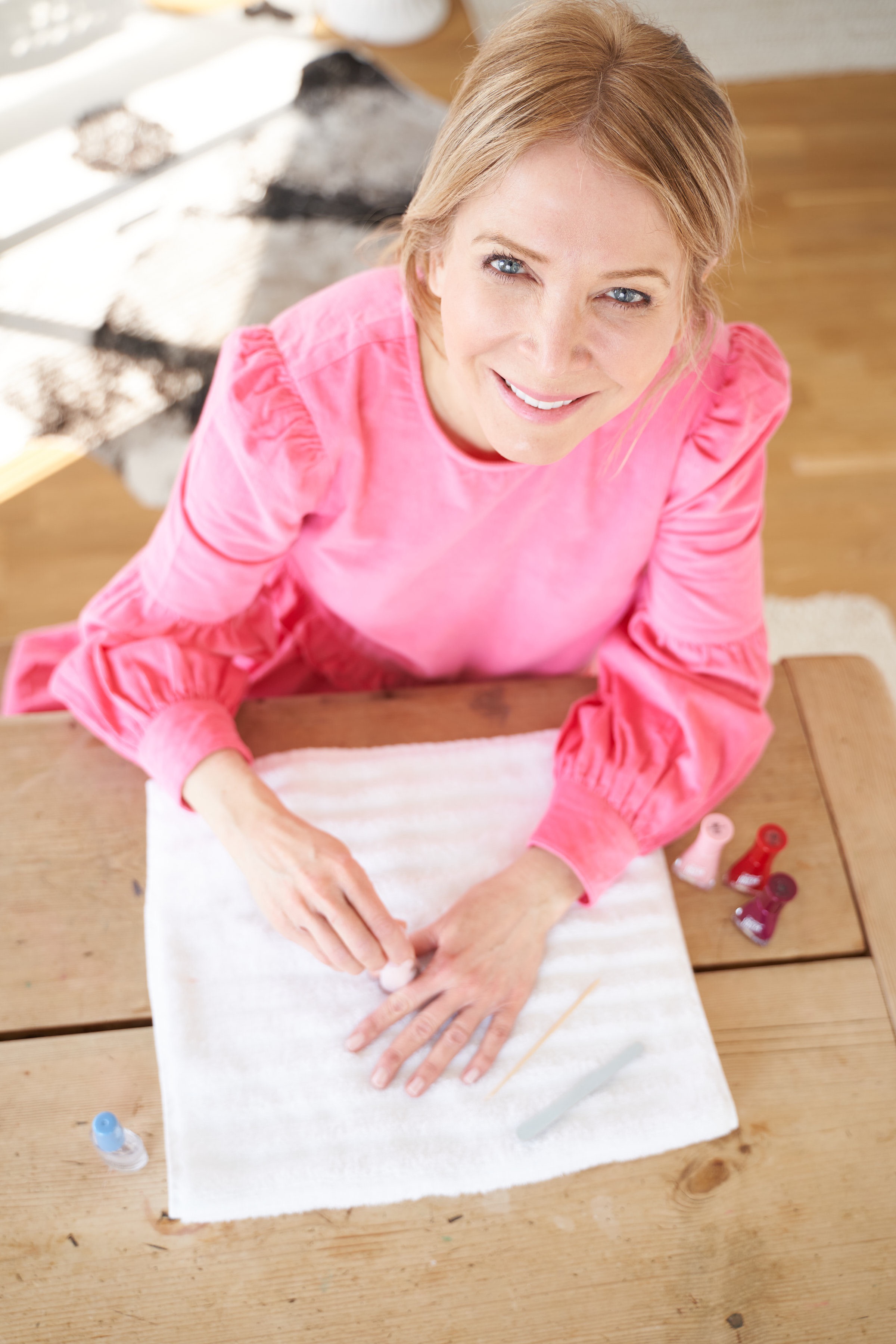 Being at home the past several weeks in quarantine, I've been forced to do so many things I always would normally outsource.  Like coloring my own roots with a Clairol kit, and painting my own nails!   And let me just say, it's been challenging!  I have never been able to polish my own nails.  Either I use too much polish and it goes on clumpy, or too little and it is streaky.  Not to mention that painting my right hand with my left is just a joke.  Then you have to sit and dry, and that takes massive patience.
But, desperate times call for desperate measures and I've been practicing.  And it just goes to show, practice does make perfect (or at least you get marginally better!).  After a few weeks of doing my own nails, I've definitely improved.  So thought I'd put together a little cheat sheet on how to give yourself a goof proof at home manicure.
Tip 1: Use quick-dry polish with an angled flat brush.
My favorite so far are the Sally Hansen Insta-Dri polishes.  You only need one coat.  More importantly, the brush is flat so it goes on more easily.  It dries quickly – although I would not call this a "quick dry" polish – you still have to sit for at least 15 minutes.  I also really like Essie Expressie.  Again, a flat brush to make the polish go on easier.  For me, the flat brush has been key.  The standard round polish brush makes it much more difficult to paint.
Tip 2: Use light colored nail polish for your first few at home manicures.
If you try to paint a dark red straight off, you are bound to mess up.  Better to begin with light sheer pink.  You will get the practice, and you won't notice your mistakes as much and get discouraged.
Tip 3: Don't waste too much time on the manicure part.
It's too overwhelming.  Instead, I just sit down at the kitchen table with a hand towel, file my nails, buff them a bit, put on some cuticle oil and push back the cuticles as much as I can.  I massage in some hand lotion if I remember.  Then I put polish remover on the nail surface before I paint to remove any oily residue from lotion or cuticle remover.  I do a base coat, one or two coats of the quick dry polish, then sit for about 5 minutes.  Then I do the top coat.  Then I sit and wait at least 15 minutes.  I read my kindle or the news on my phone while I wait, something that doesn't make me use my hands too much.
Let's get real, the at-home manicure will probably not be as good as the salon one, but something is better than nothing  For me, having painted nails is a treat, and makes me feel more pulled together in these dark times.  And easy on, easy off.  When it starts to chip I just take the polish off.
I have been painting my nails once a week for the past 3-4 weeks and I have noticed I am much better at it.  So far I've stuck to light colors, but this week I'm feeling brave and might try a bright red for Memorial Day!
I hope this helps!  Trust me, if I can do my own nails, so can you!
Thank you for reading!
xxxxxx
Laura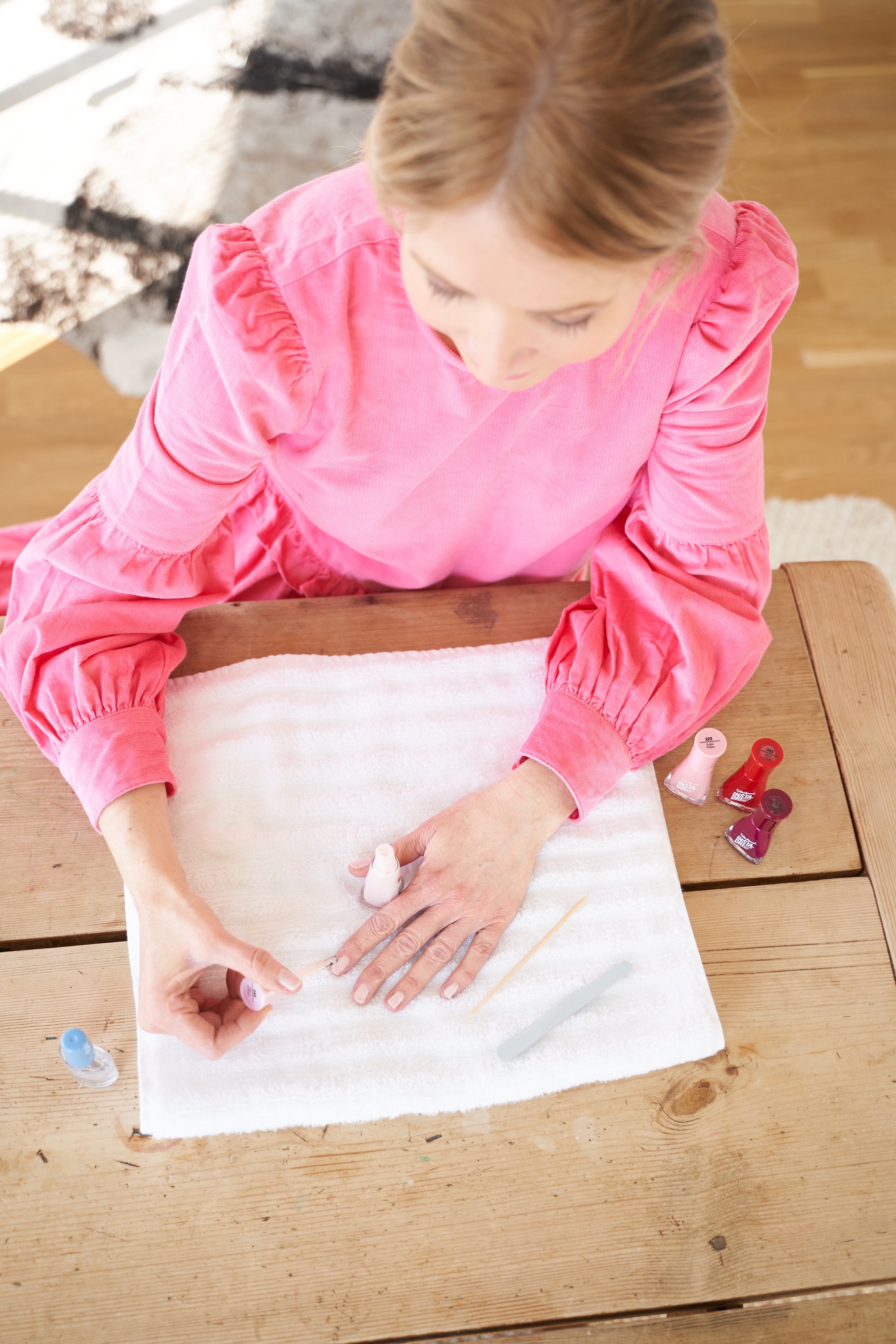 SHOP THE POST