Dress: & Other Stories | Bag: Staud and in pink | Boots: Kurt Geiger | Sunglasses: Zara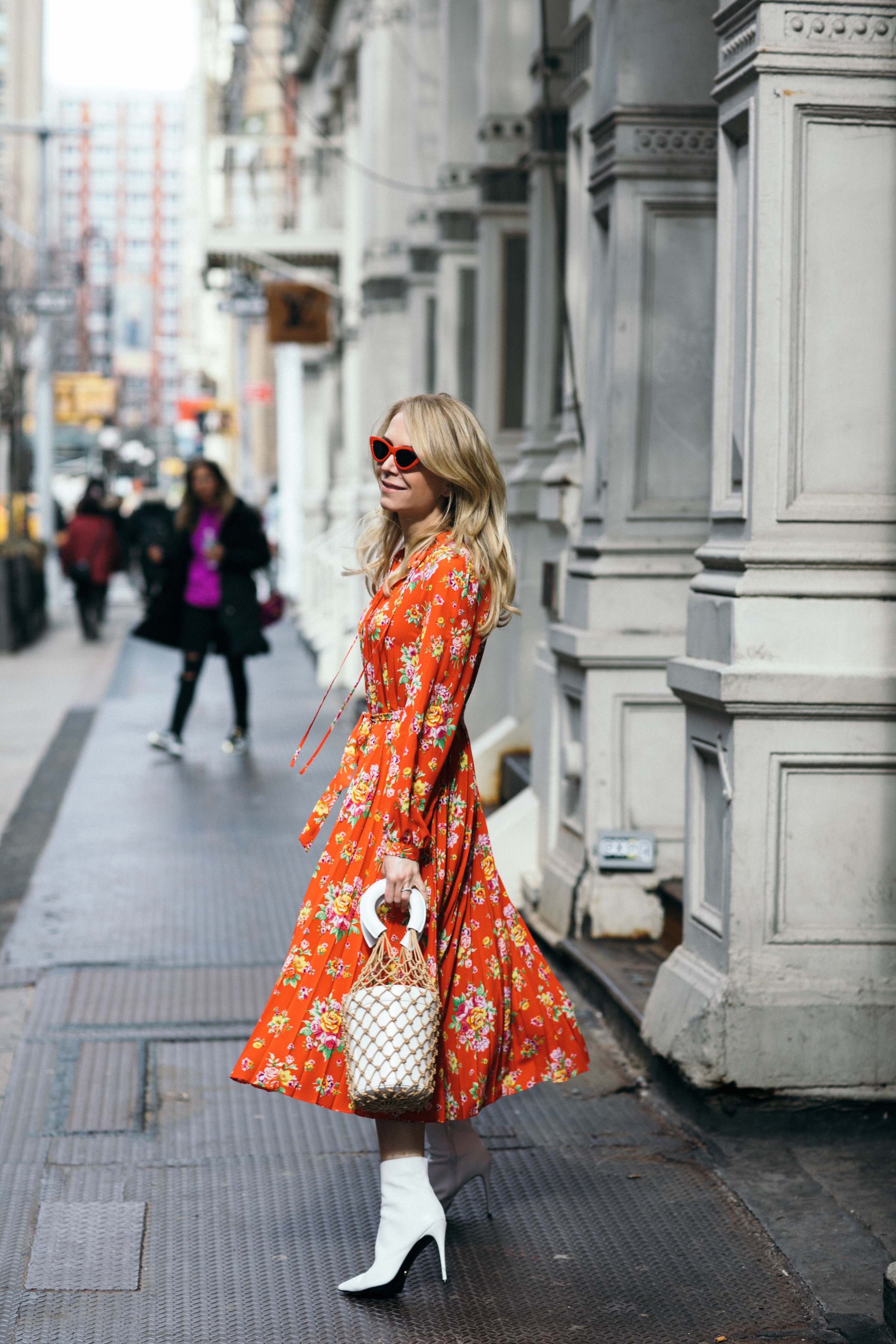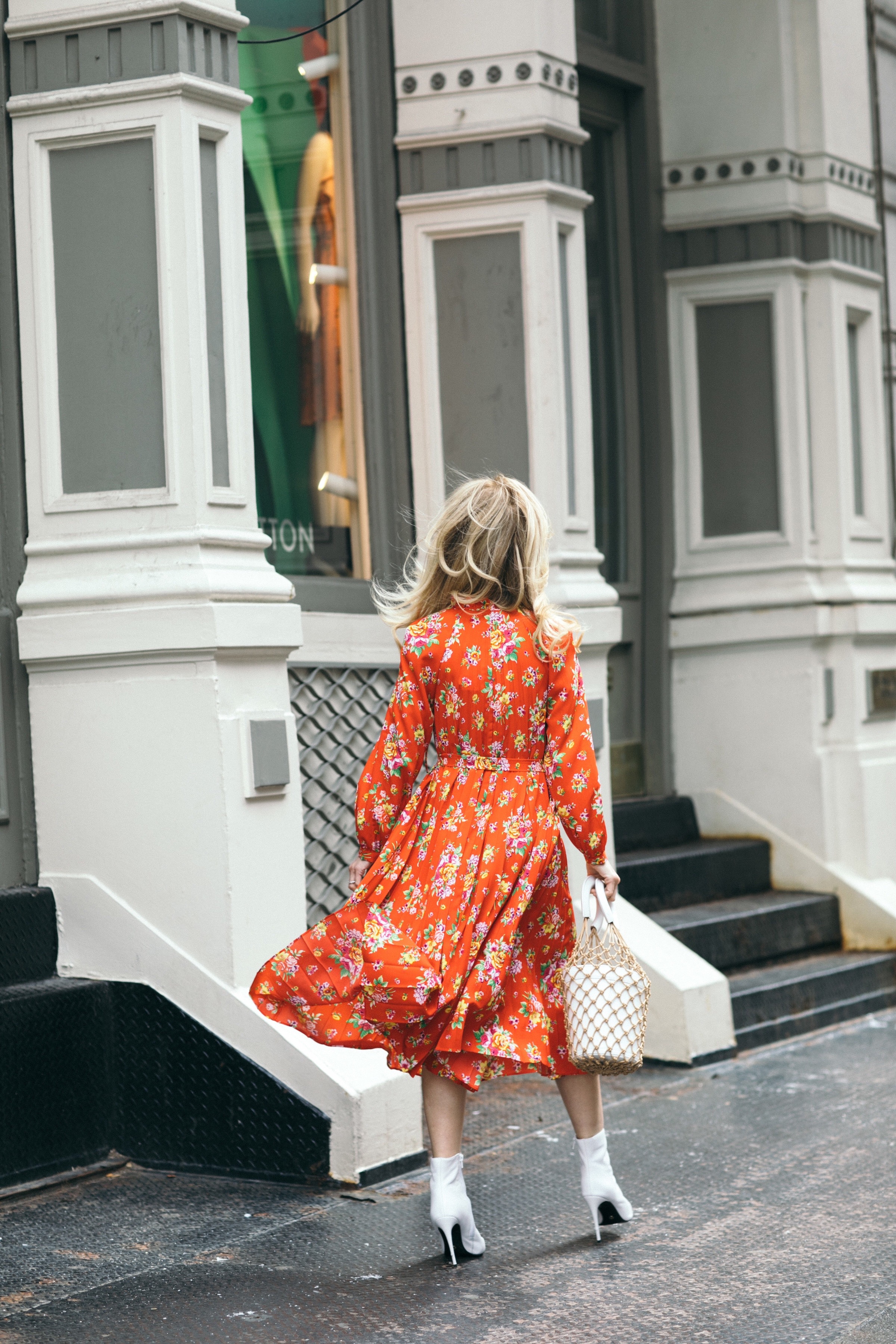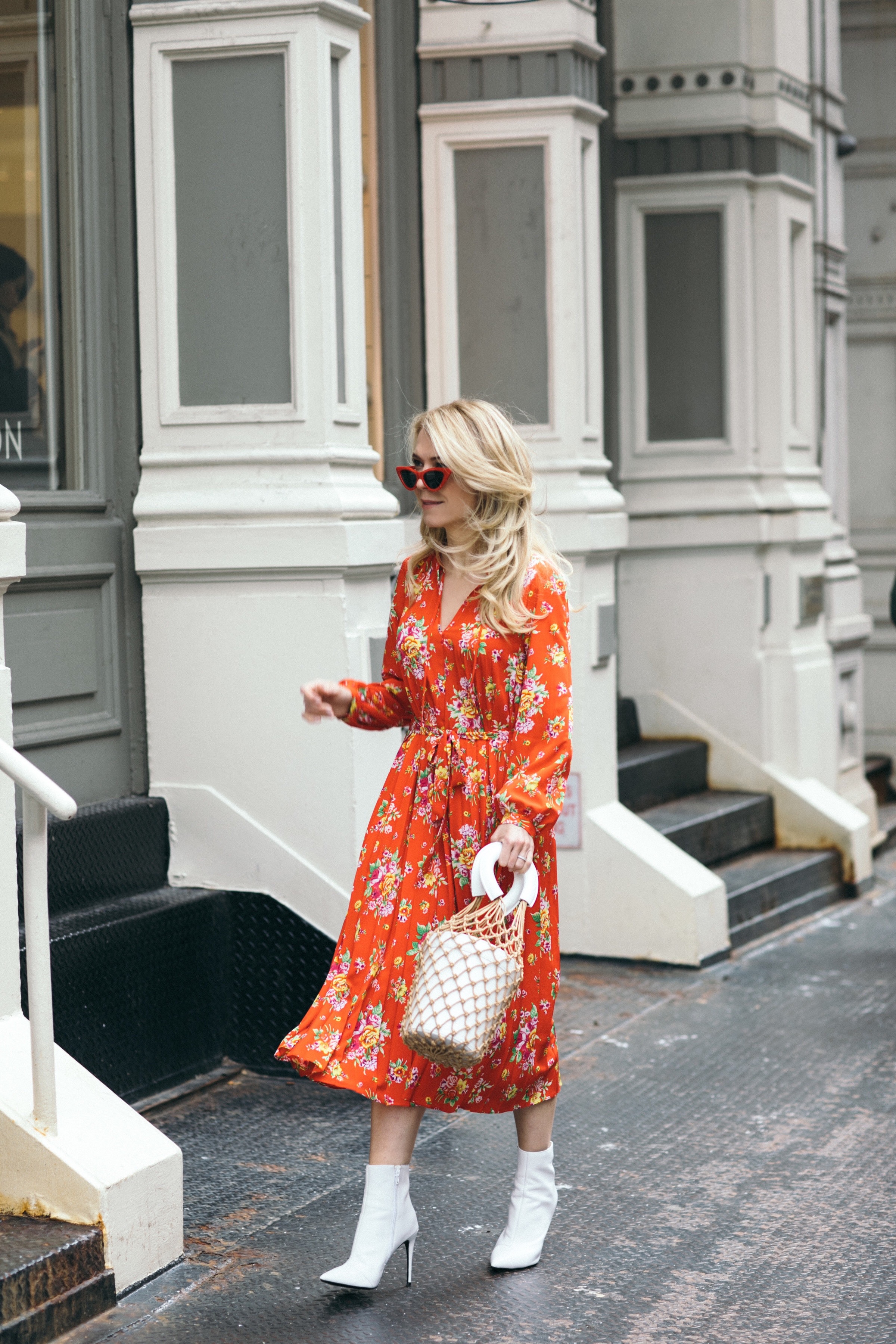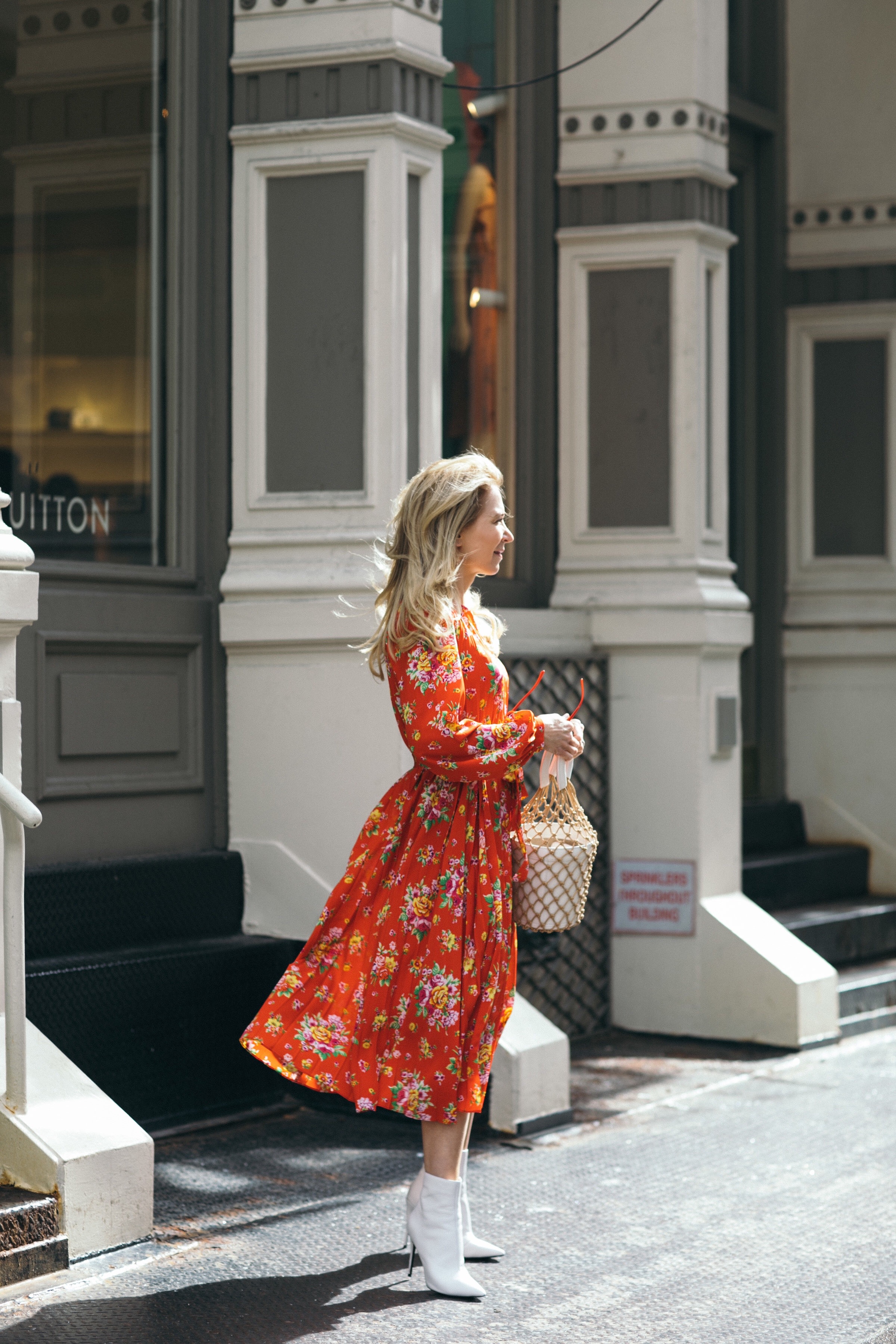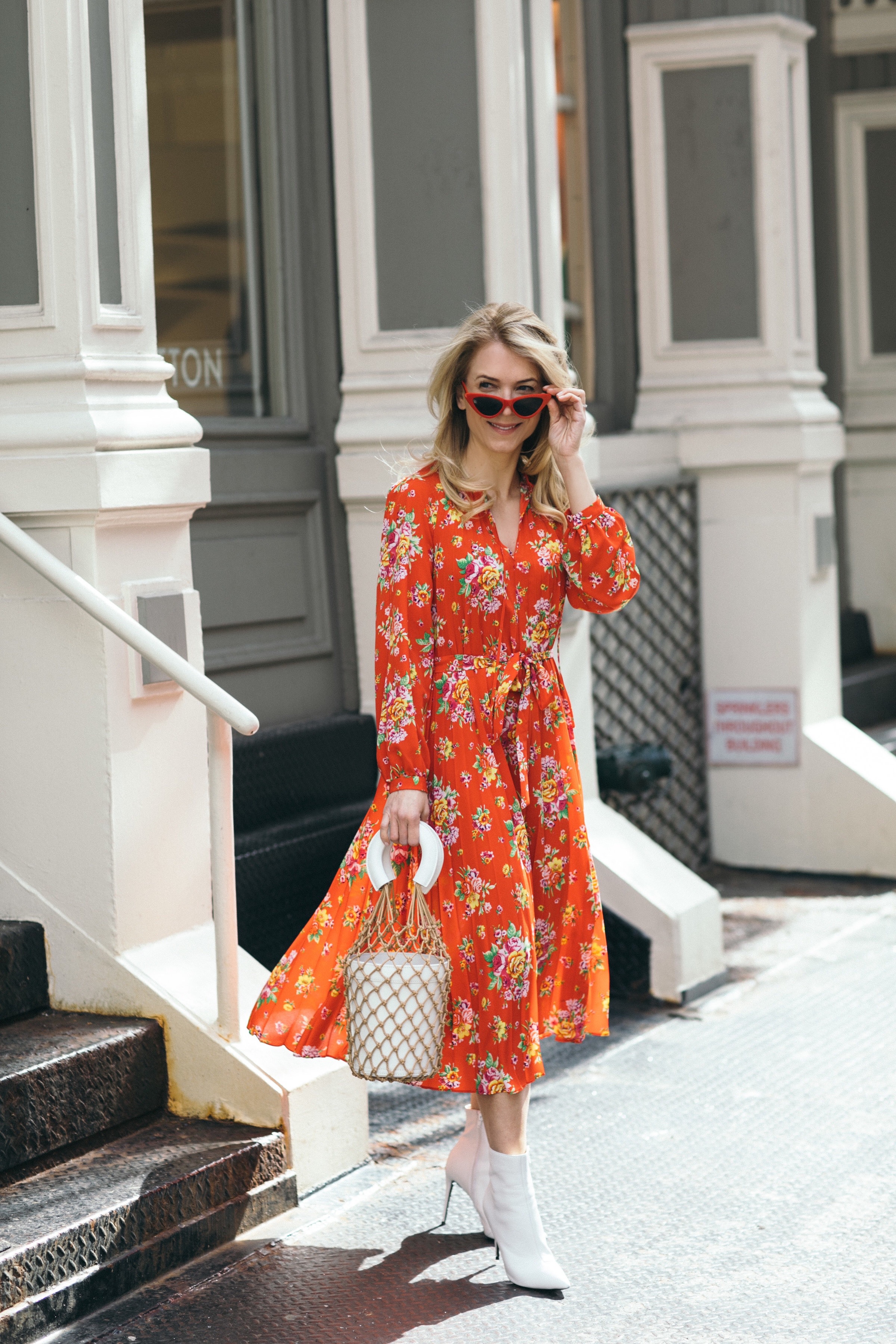 This dress has been one of my faves for spring!  Anytime I put it on, I feel cheerful.  I love bright colors, I love midi dresses, and I love florals!  So it is like my dream dress! We took these photos a couple of months ago, but just realized I never posted them!  Wanted to be sure to link this dress up for you all, before it sells out.  I have said it before, and I will say it again.  If you have never shopped at & Other Stories, you need to check it out.  I know my British readers will have shopped there, but the girls from the U.S., maybe not?  It is kind of new and not as well known in America, but let me tell you it is a gem of a store.  The clothes are not too expensive (just maybe a bit more than Zara) and they are well made and really fun.  If you get something from & Other Stories, you will not see yourself coming and going, which is one of my pet peeves.  It is in the H&M family of stores, it is like an upscale H&M.  It is fantastic. So go check it out online if there is not an actual store in your city.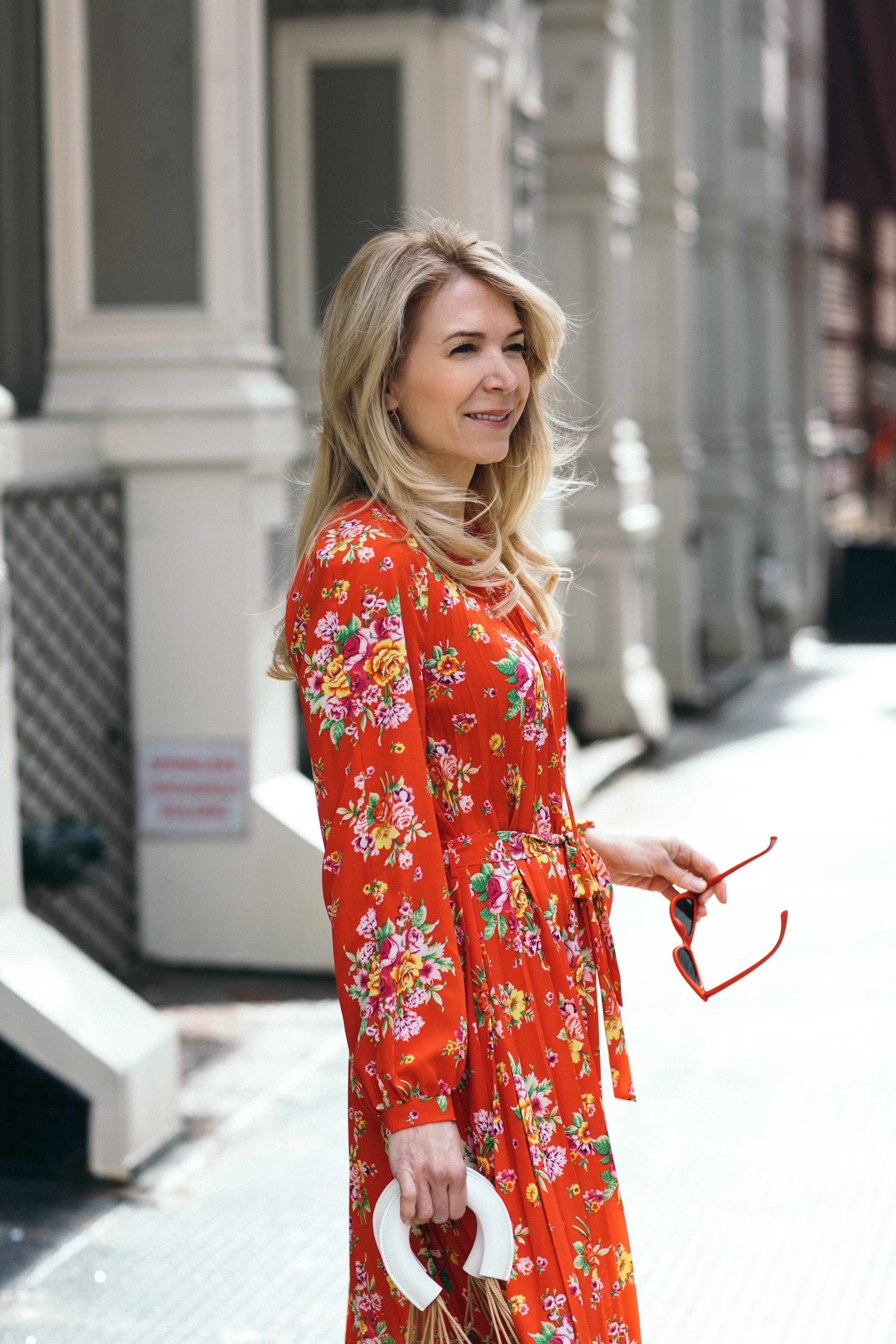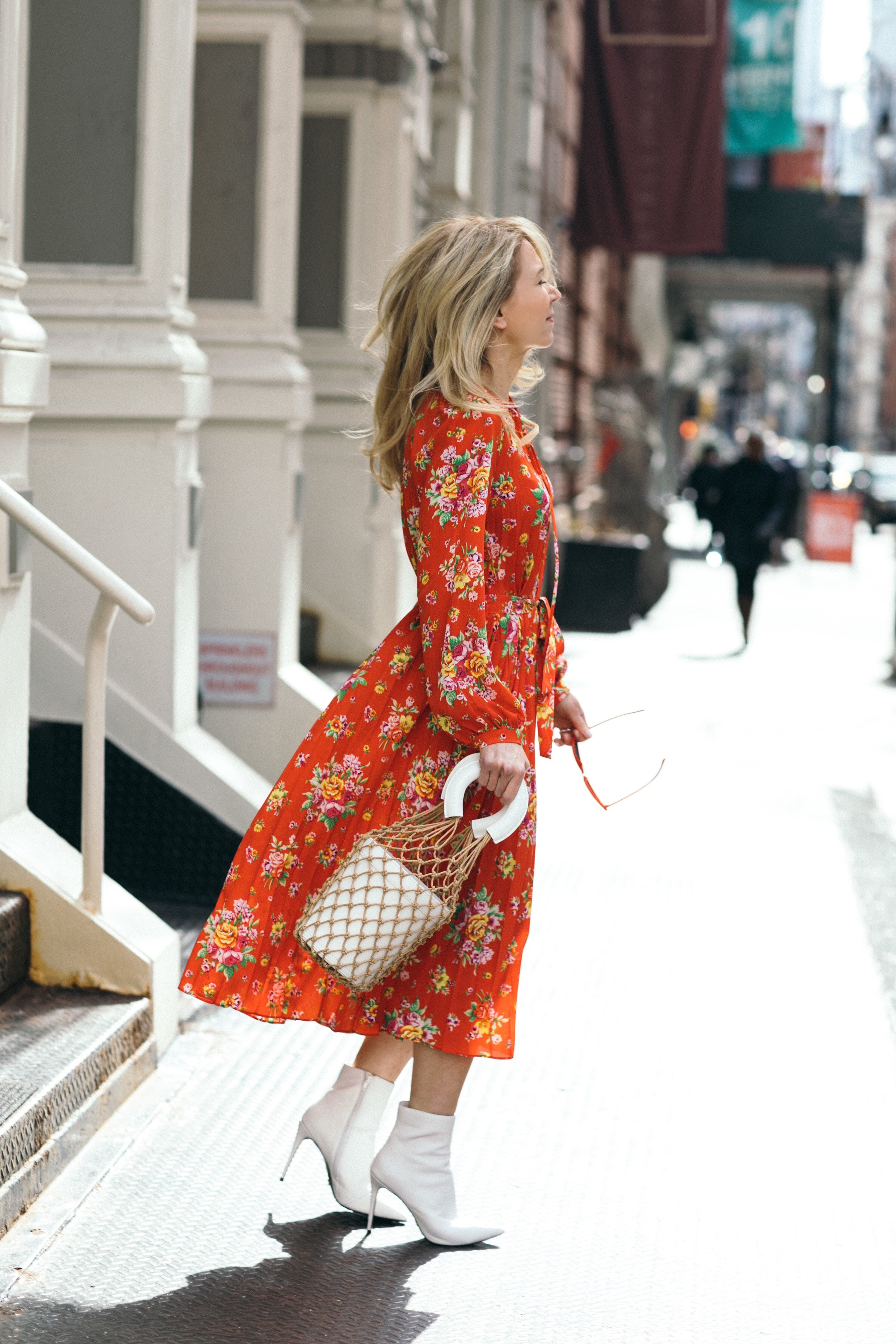 I hope everyone has been having such a fun weekend!  We are taking it easy today.  We went for a jog this morning with our girls on their scooters.  We need to take them shoe shopping later today for spring / summer shoes.  I am going to do a photo shoot with my daughters on Tuesday for Mother's Day so I am working on planning our outfits.  Trying to figure out how matchy-matchy we should be.  I will probably have the two of them match and I will just try to wear a coordinated color.  I am going to start featuring them on my blog more and linking to little girls' clothes as well as to my outfits.  Will be fun to add them to the mix when I can!  They love clothes and love getting dressed up- although, getting them to pose for photos is another story, so we'll have to see how it goes!
Thank you for reading, and happy Sunday!
xxxx
Laura
Photos by Lydia Hudgens