Puff Sleeve Sweatshirt: Clare V. (and here) | Sweatshorts: Clare V. | Bag: Balmain | Clog Sandals: Swedish Hasbeens
It's been awhile since I have posted on my blog, or on Instagram!  I have just been so busy with our girls finishing up the end of their school year, and we had friends visiting us in Tahoe!  I don't know about you, but I feel like we went from seeing no one for more than a year, to virtually overnight becoming social butterflies – with a packed schedule!  It is great, don't get me wrong, but oh my goodness it is exhausting!  Also, sometimes I feel conflicted about putting pictures of myself up on the internet all the time.  Not only does it feel vain, but it sure does make me focus on my flaws.  In every set of photos I think I need to be thinner, less wrinkled, I notice that my knees are sagging…. the list goes on and on, of things I'd love to change about myself!  But, I love clothes so much, and I have fun doing the styling, and seeing how the outfits look after they are all pulled together – SO….!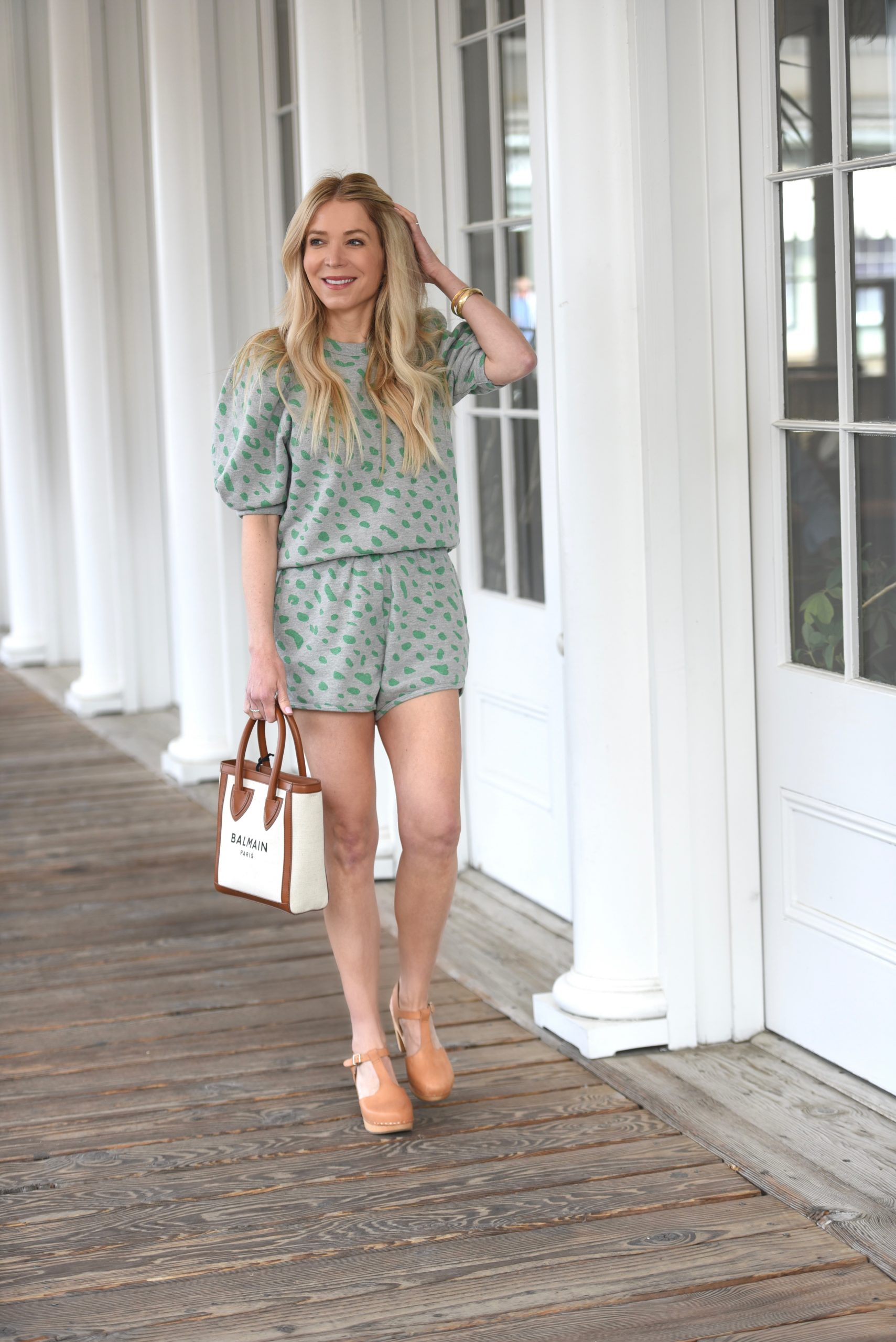 And speaking of clothing, I wanted to do a blog post on my recent rediscovery of designer Clare Vivier.  Since she opened her flagship store in Silverlake in 2008, Clare V. has been principally known for her bags and accessories, all made exclusively in Los Angeles – including tech, travel, small leather accessories.  Do you remember the leopard print zip pouch / clutch bag that was so popular by her about five years ago?  Well, she still makes it – and I still have mine (linking it here FYI – it is a true classic and versatile piece)!  But this season, I have truly been struck by her women's apparel pieces!  She's branched out way beyond bags and accessories and I can tell you her fun, colorful and sweatshirts in a variety of silhouettes are my favorite pieces to wear right now! This green leopard puff sleeve sweatshirt and matching sweatshorts get so many compliments every time!  I love this  blue animal print colorway of my sweatshirt too, with the matching shorts!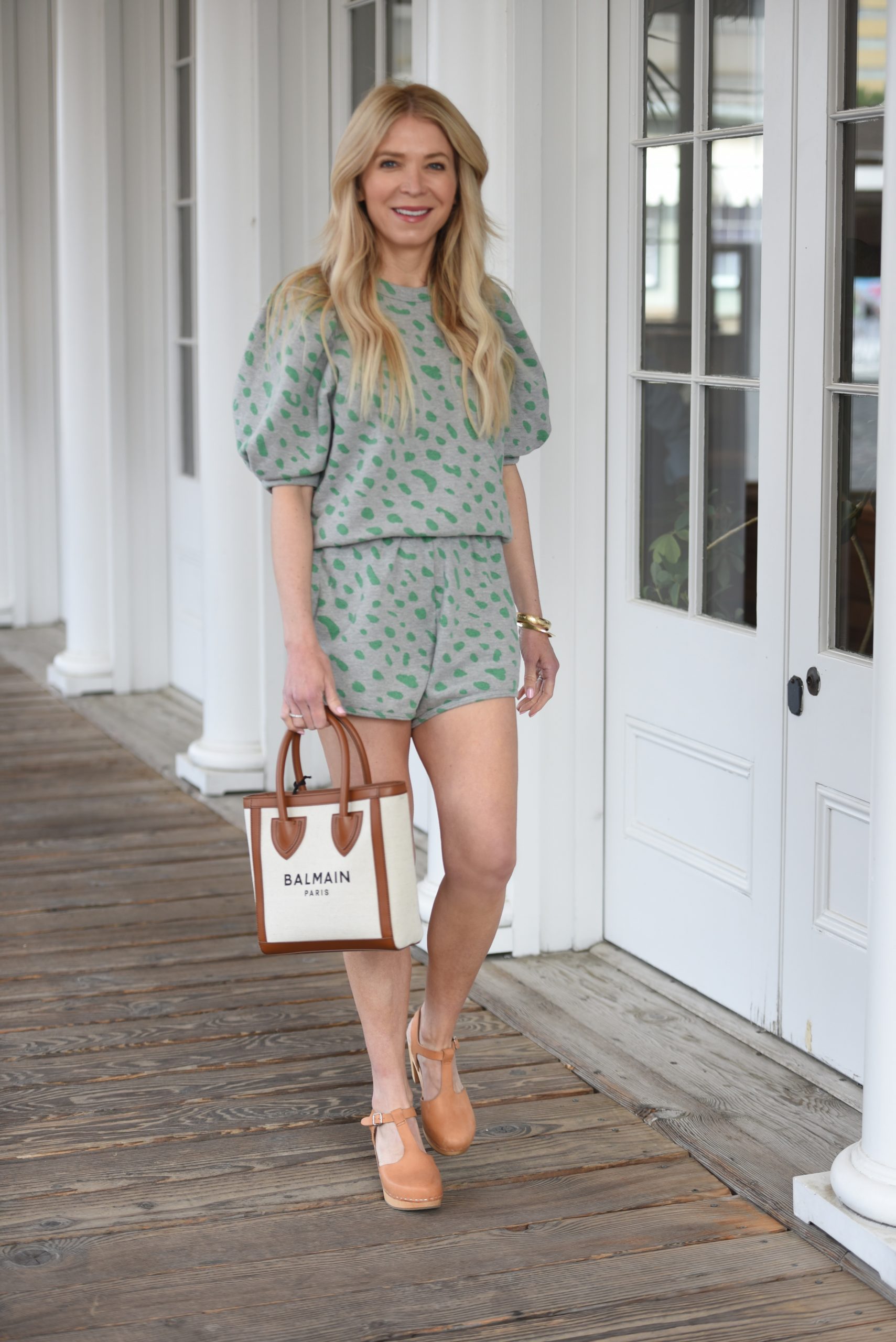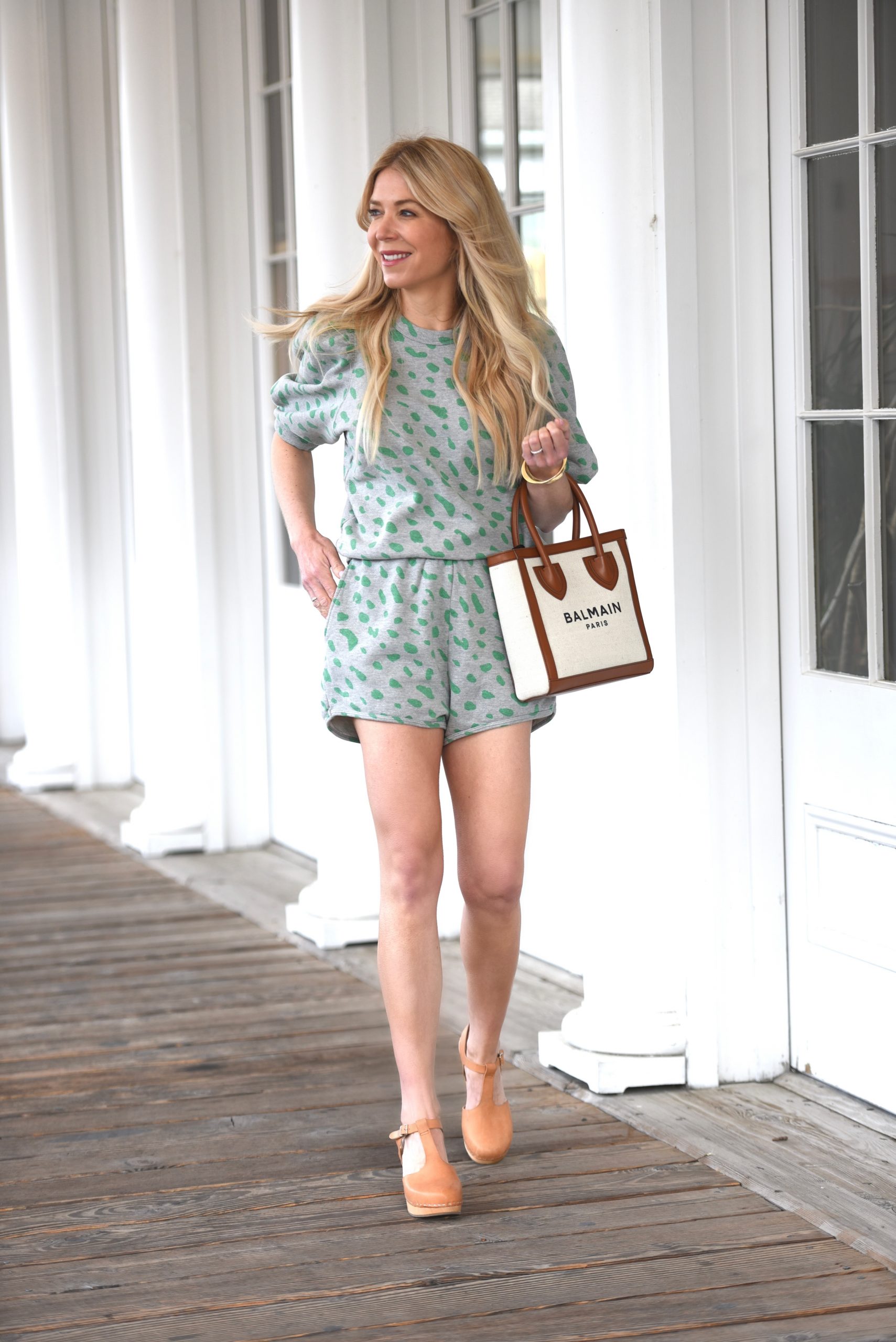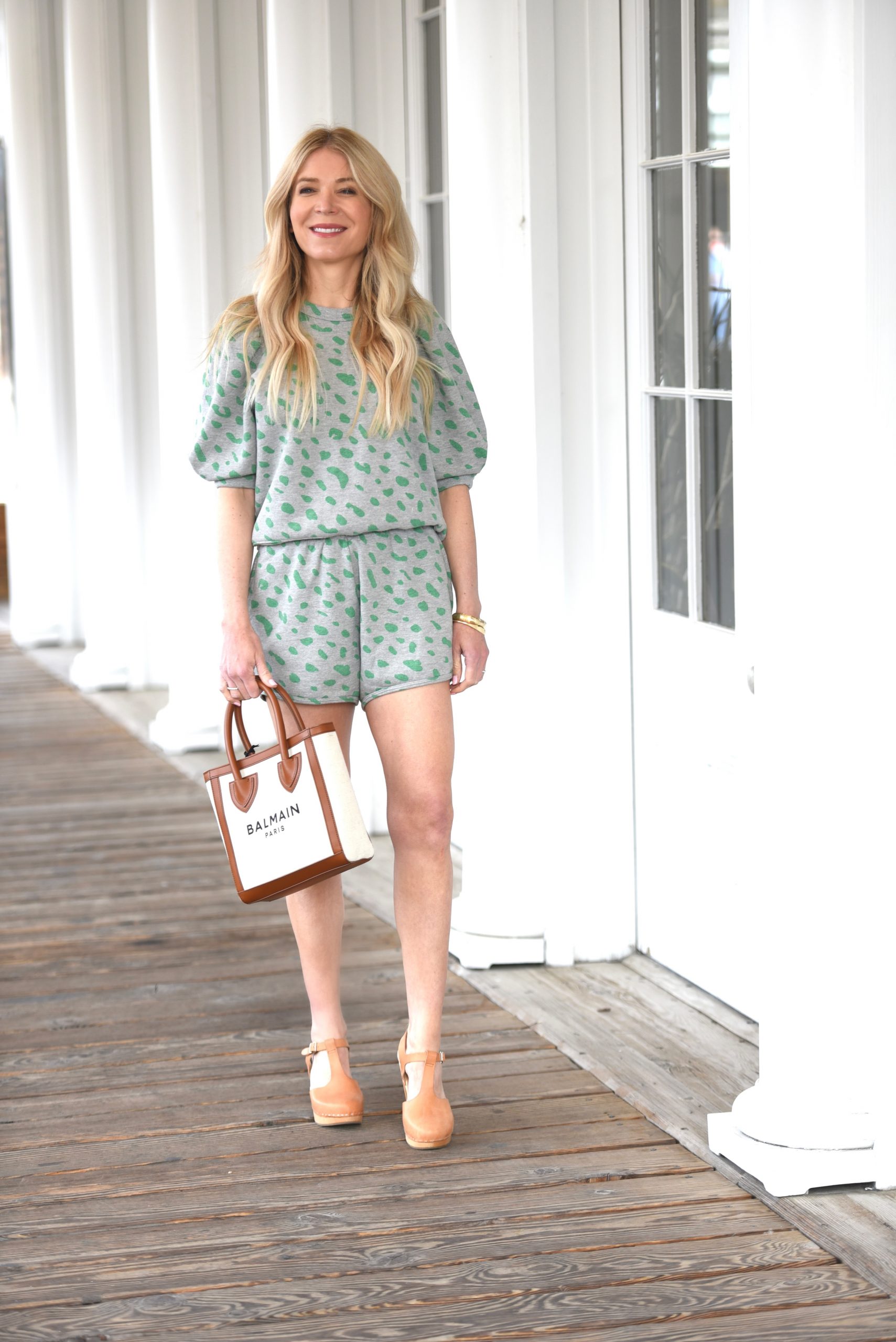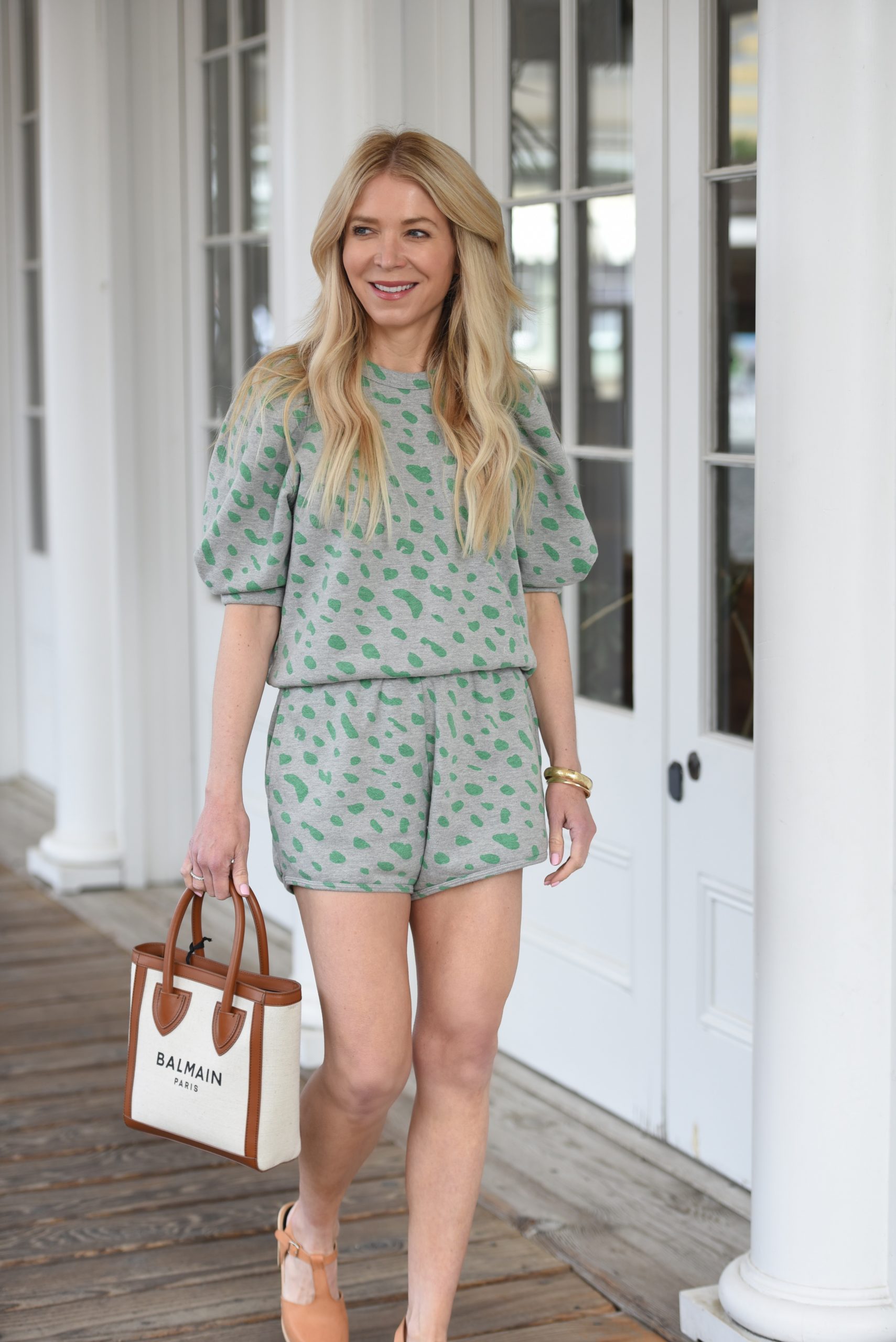 Hope all your summers are off to a great start!  Thank you for stopping by!
xxxxx
Laura
SHOP THE POST