Dress: Dodo Bar Or (pink version here, and long version in pink here) | Shoes: Loeffler Randall |
Bag: Prada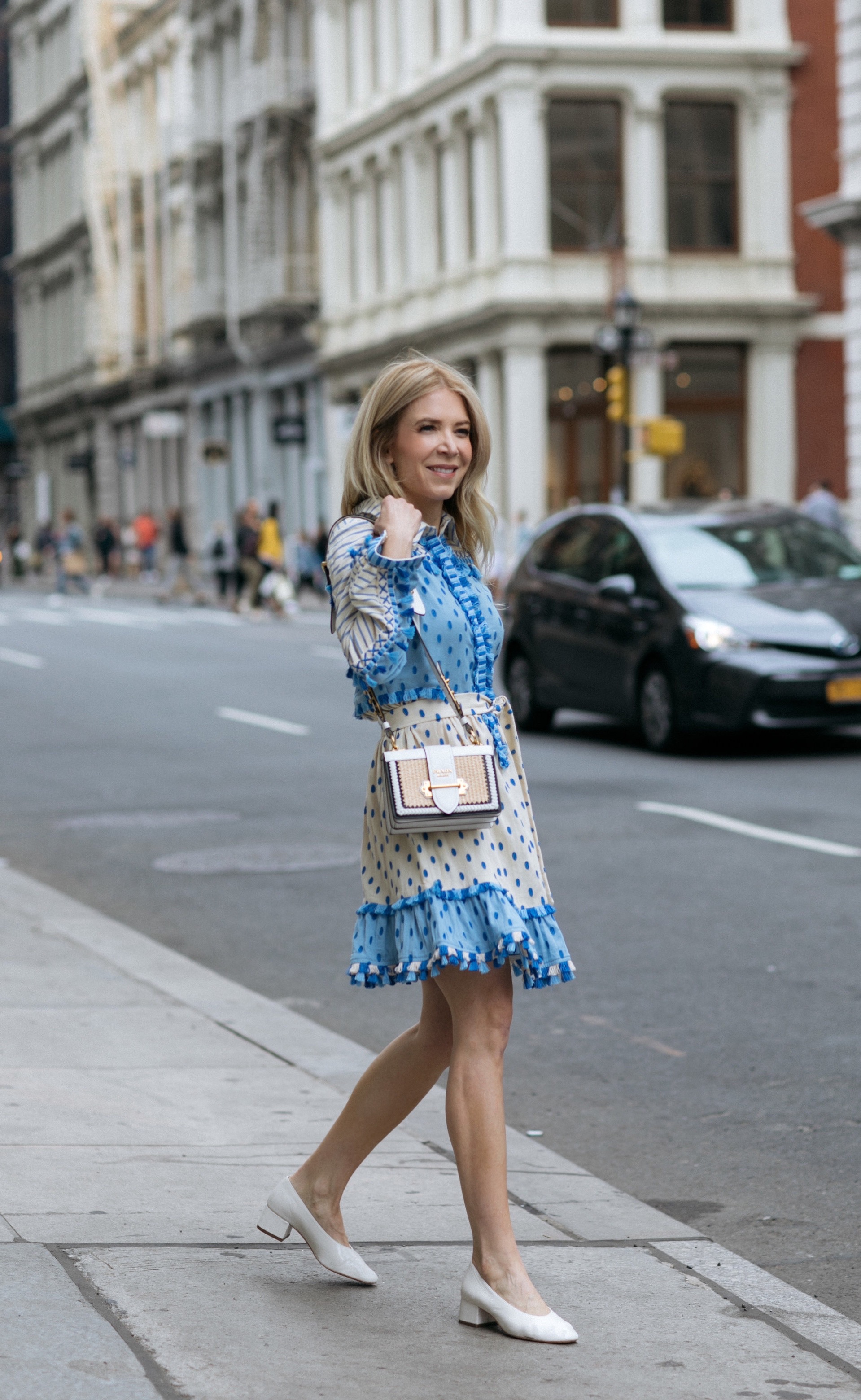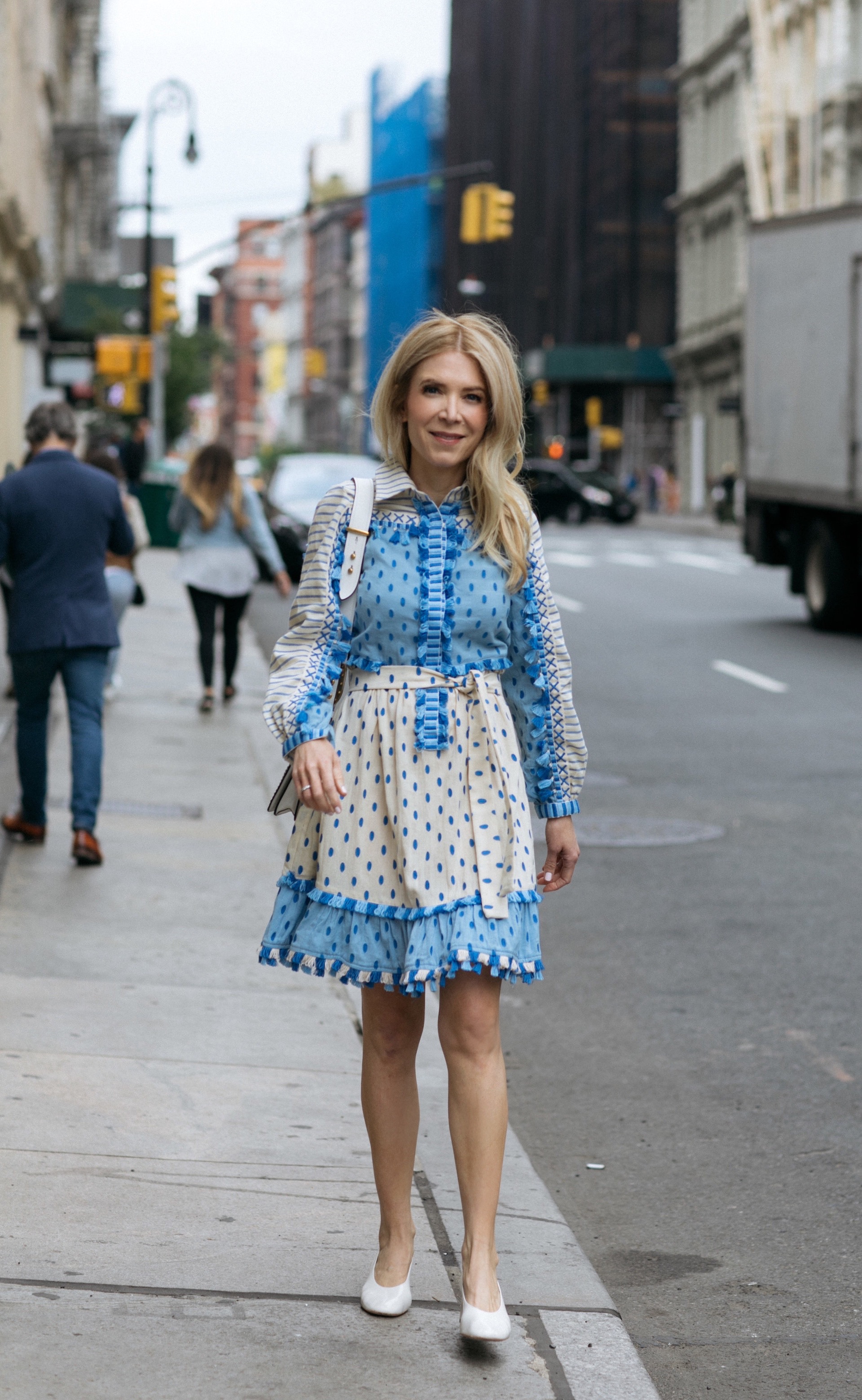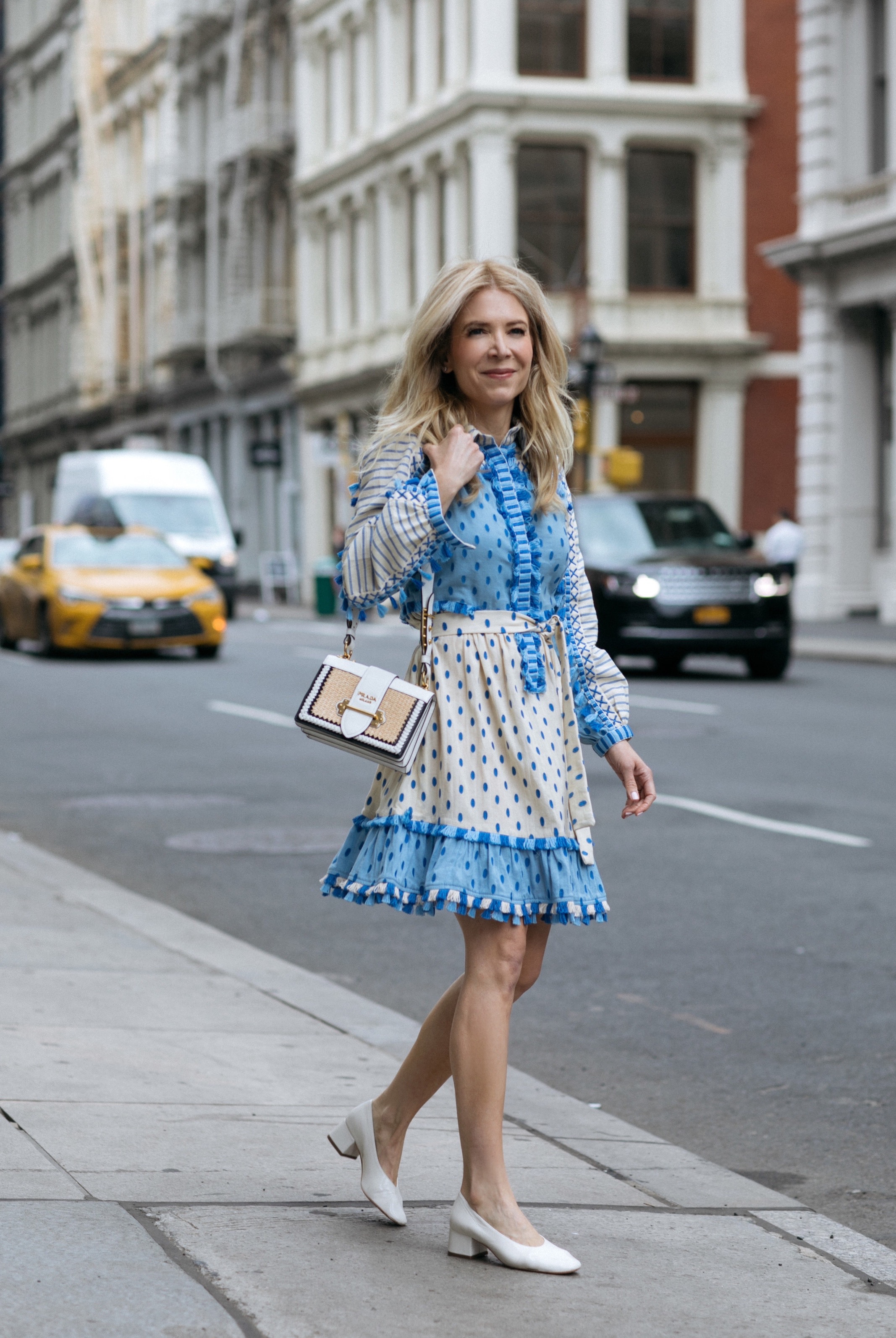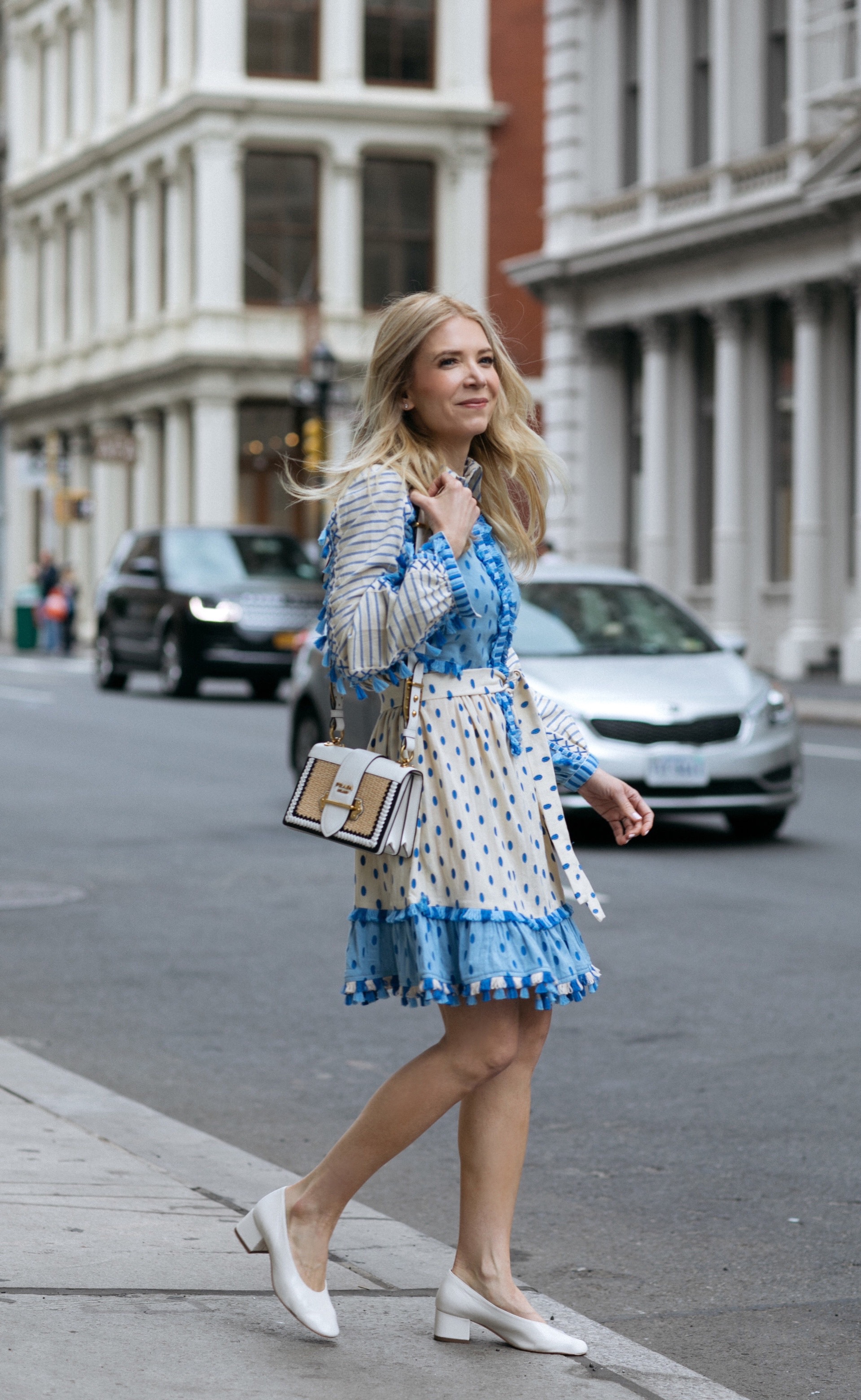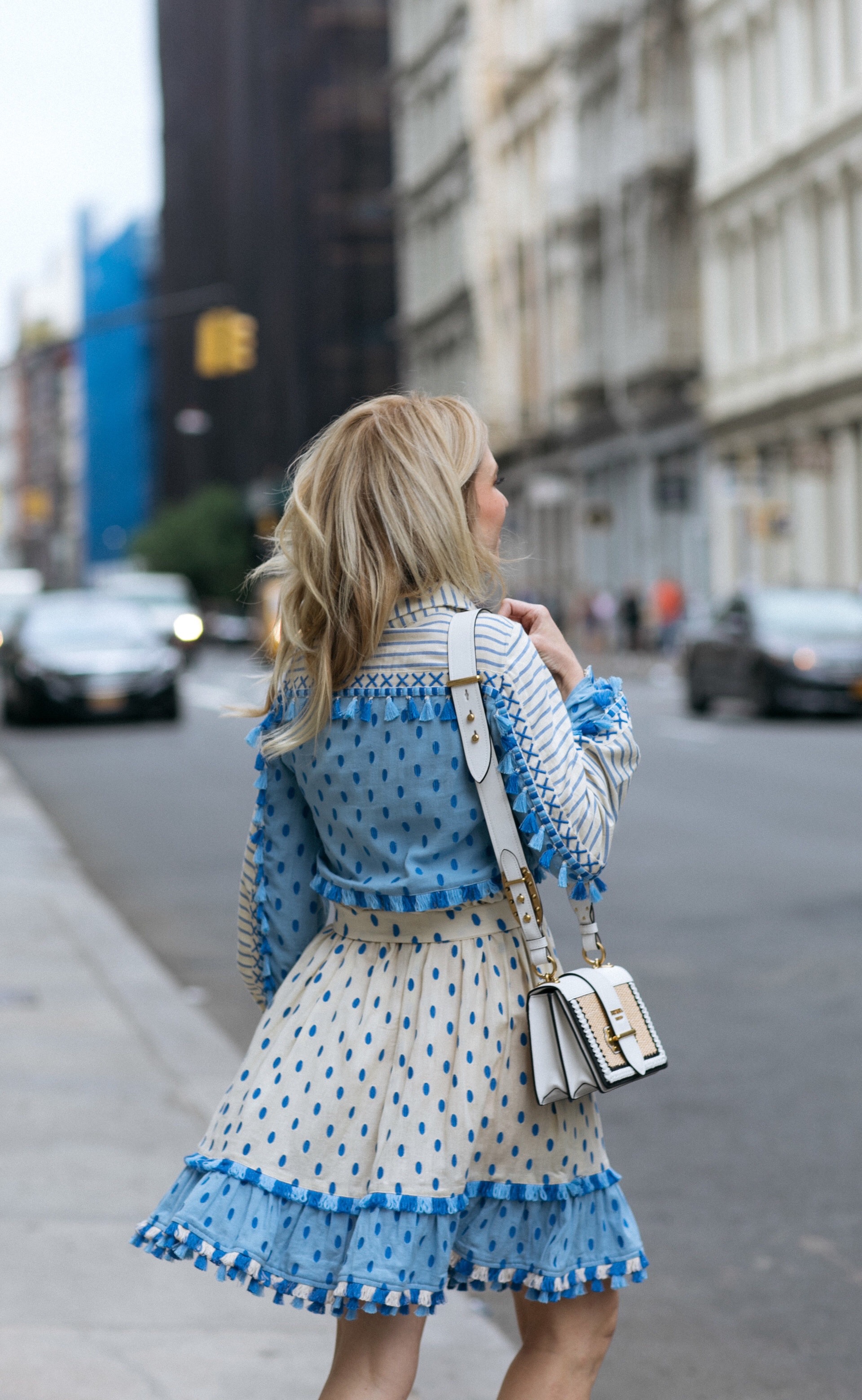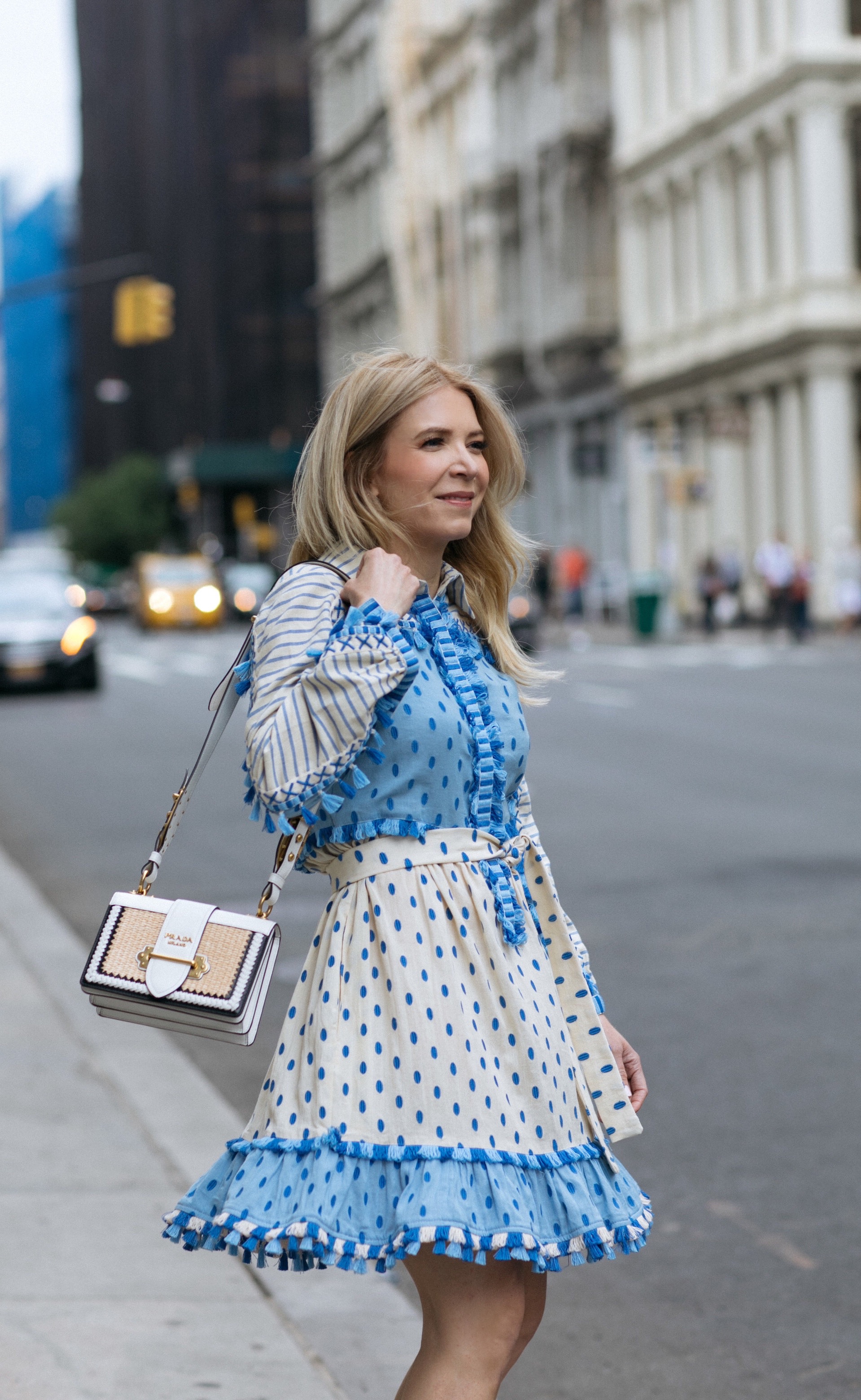 Happy weekend!  I have been so terribly lax about blogging posting on Instagram the past week and it has been stressing me out!  There has been so much going on with end of year stuff with my girls.  Also, I got accepted to RewardStyle and ShopStyle and I am trying to figure out how to link my outfits through that.  I need 2-3 hours to sit down and read everything and I have just not had the time!
Anyway, this dress is one of my favorites for spring and summer.  I have never owned anything by this brand before, so I thought I would try it to wear on the blog.  I first heard of it last summer when lots of British bloggers were wearing it.  It is definitely a pricier brand but the details on this dress are amazing. There is beautiful embroidery and the fabric is breathable and has some stretch so the fit is great.  I see why so many people love this brand and I am definitely sold on it now too.  It is nearly sold out but it comes in pink and in a long maxi version both of which I have linked above.
Happy weekend everyone!  Thanks for reading!
xxxxxxx
Laura