Umbrella: Totes | Bag: Staud | Shoes: Jeffrey Campbell (last season, similar here, here and here) | Dress: Zara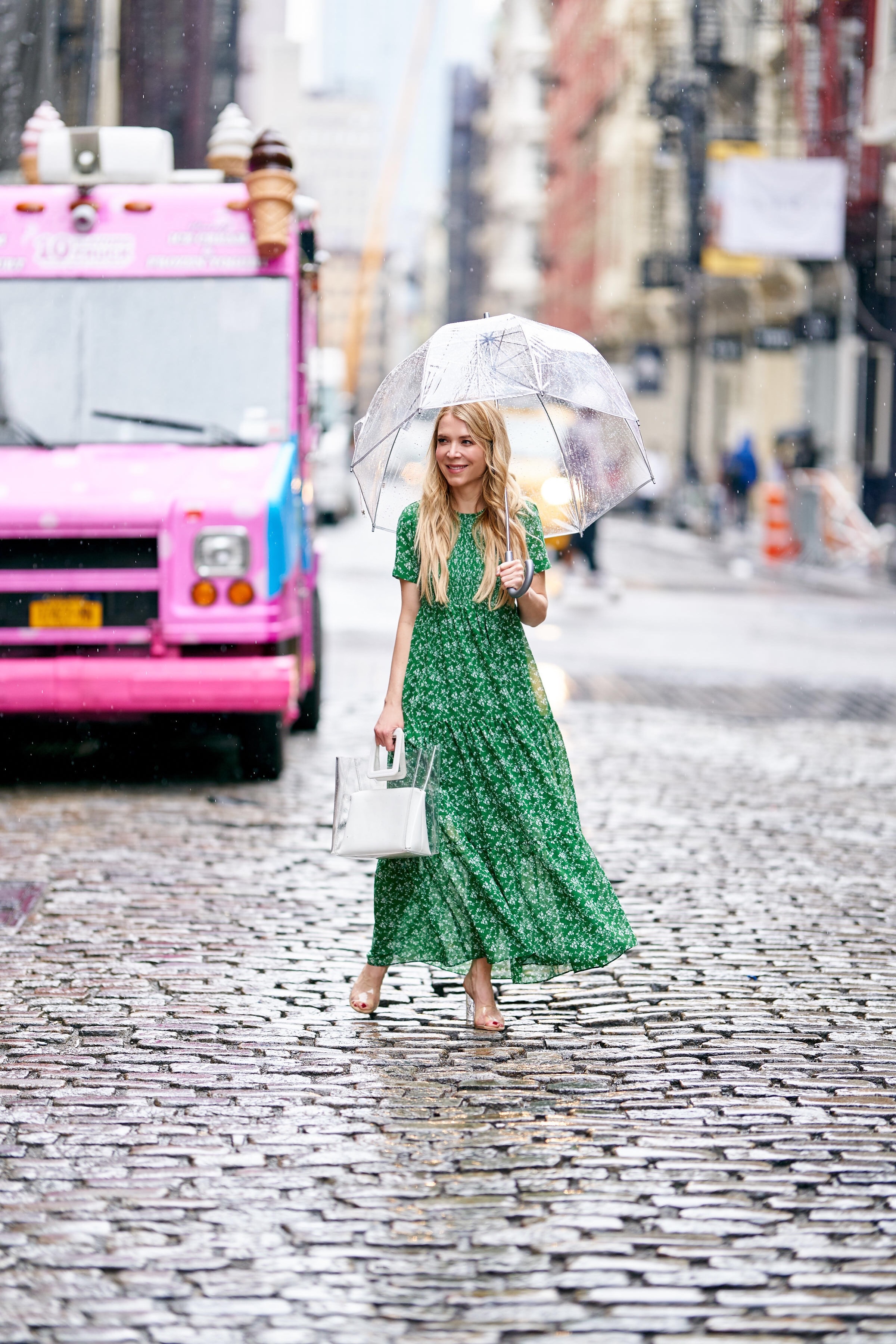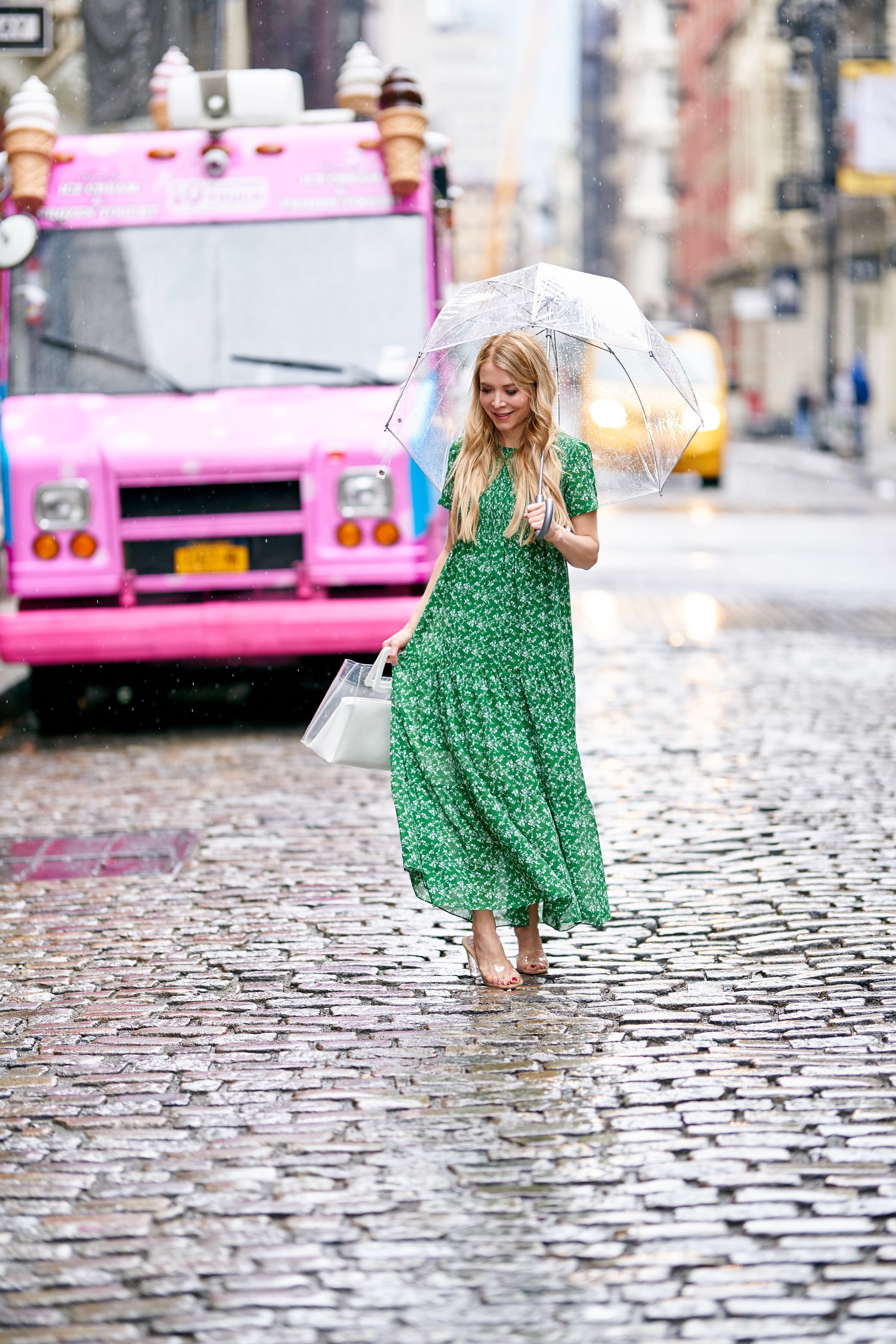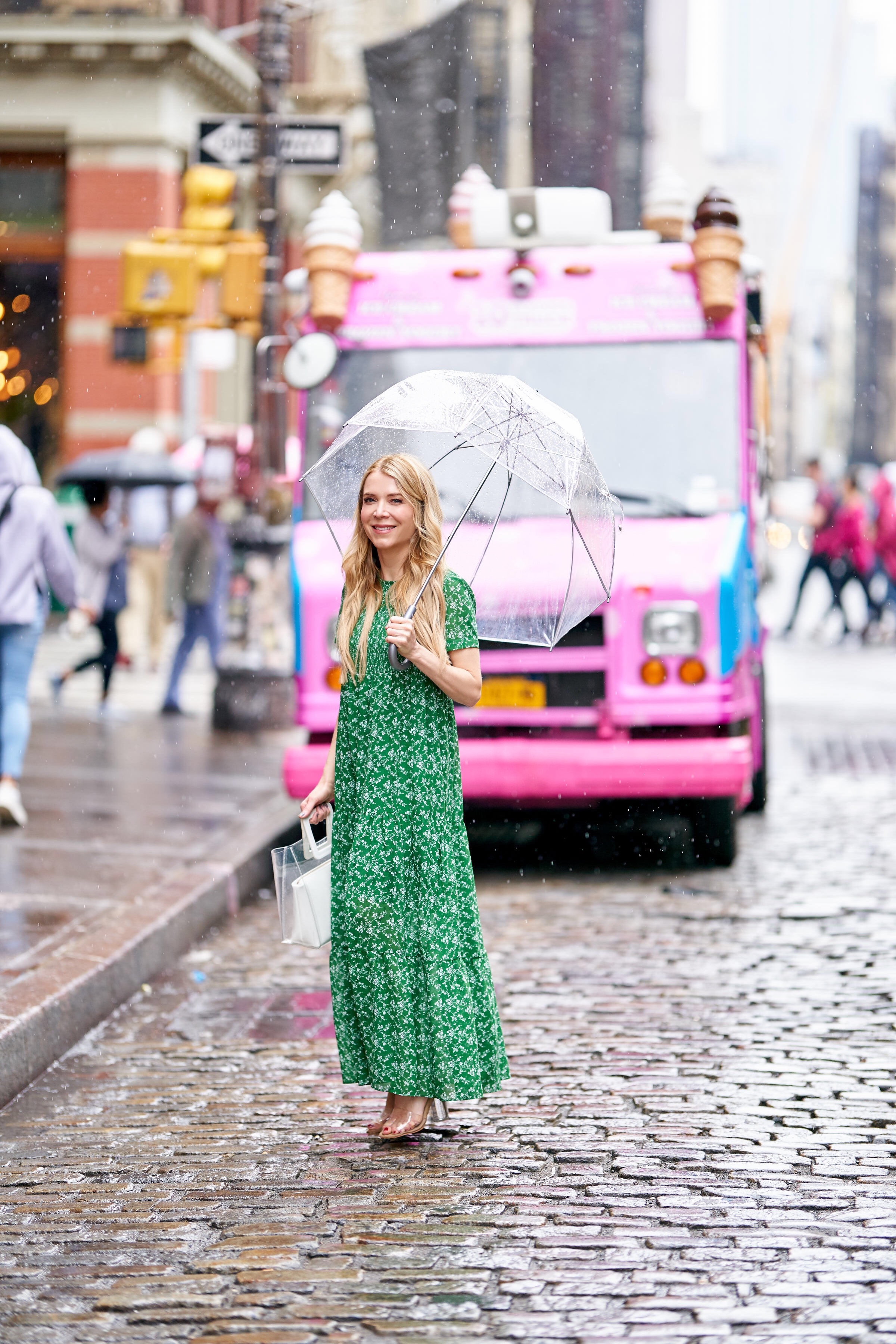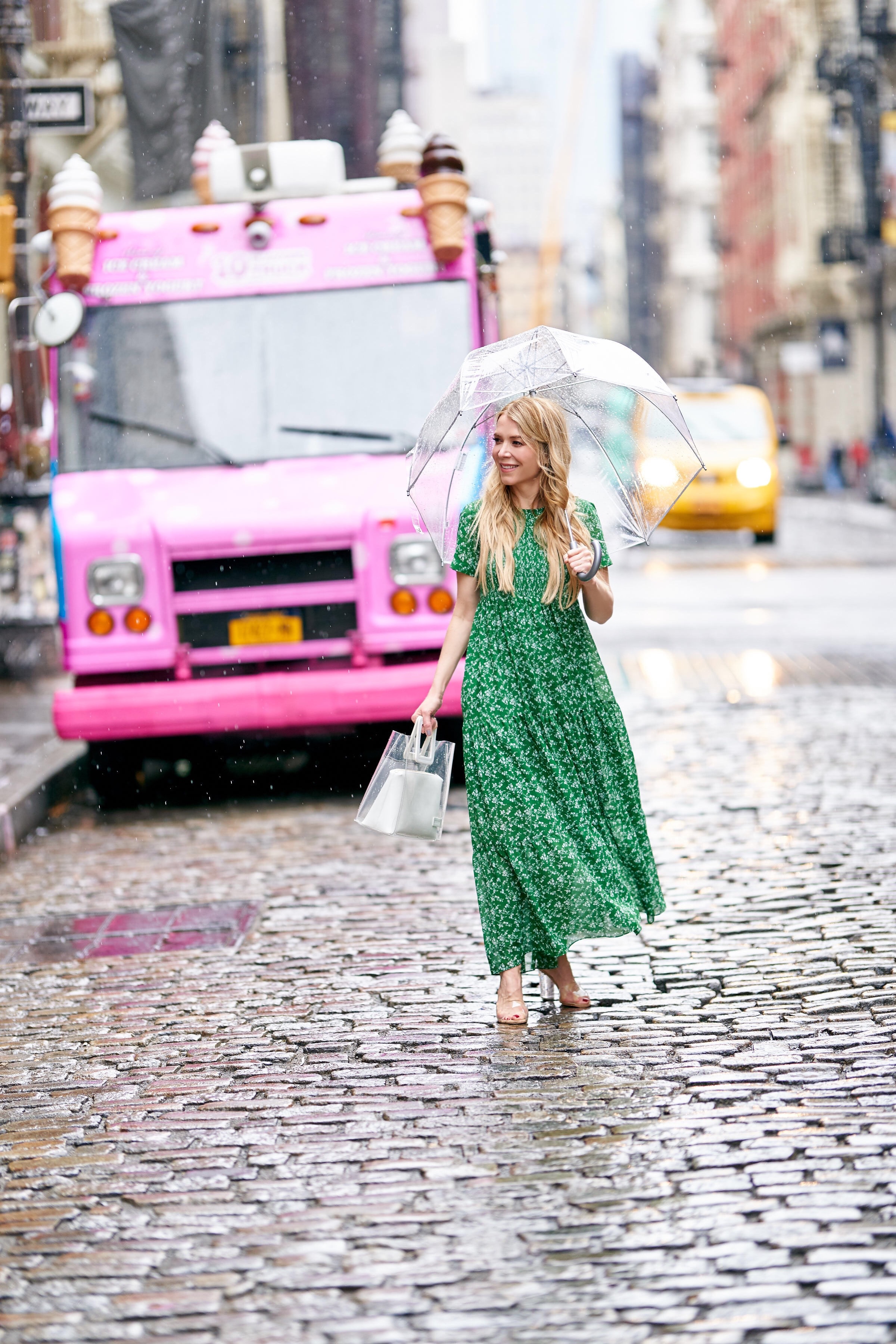 When it rains, wear PVC!
Spring and summer rain is a fact of life in New York City.  The heat and humidity build up over a several days, until it's almost unbearable and breaks into a summer storm.  We get rain and often thunder and lightning!  Then the next day the city is fresh, cool, clean and sparkling and the sun comes out!  But only for a few hours and then its rinse and repeat – it starts getting hotter and hotter seemingly by the minute, until after a few days rain again!
So that is why I am loving the PVC accessories trend for spring and summer this year!  When your shoes and bag are clear plastic, they are waterproof!  And that means they are perfect to wear on the rainy days.  The Jeffrey Campbell heels from last spring that I'm wearing in this post are a bit high, so I have actually ordered this lower heel version.  They are supposed to arrive tomorrow in time for Memorial Day Weekend so I am excited.  I've always been a huge fan of Jeffrey Campbell shoes!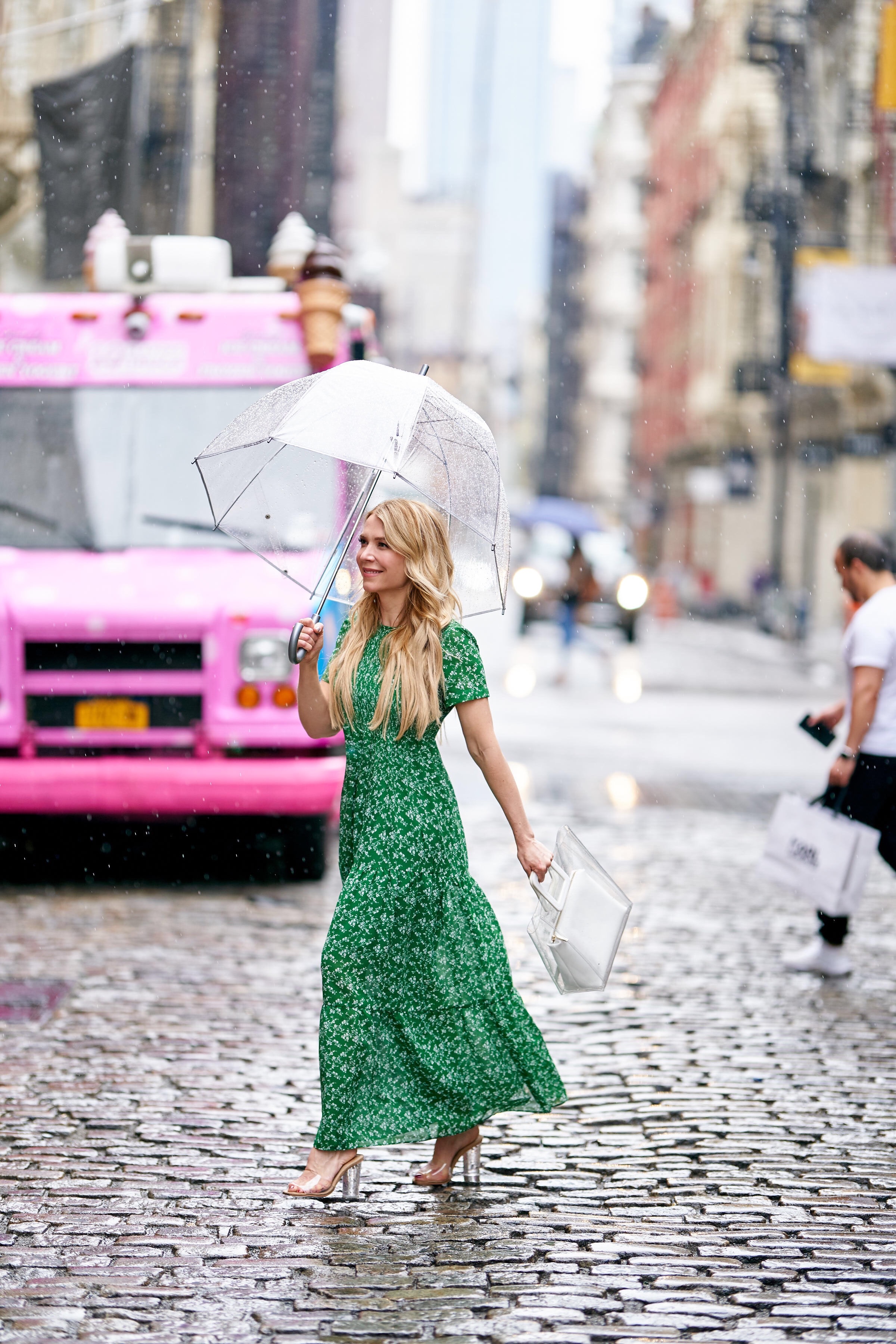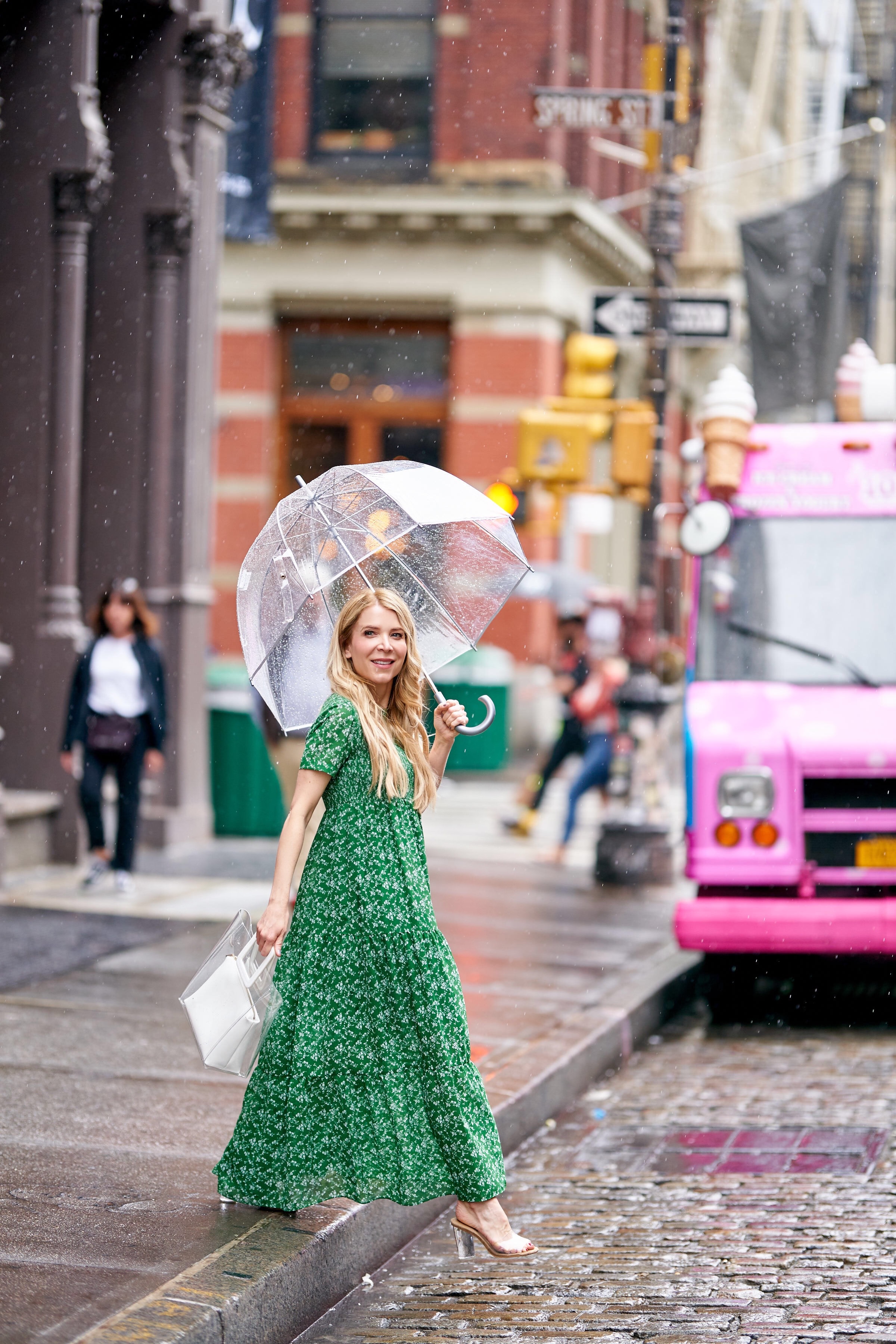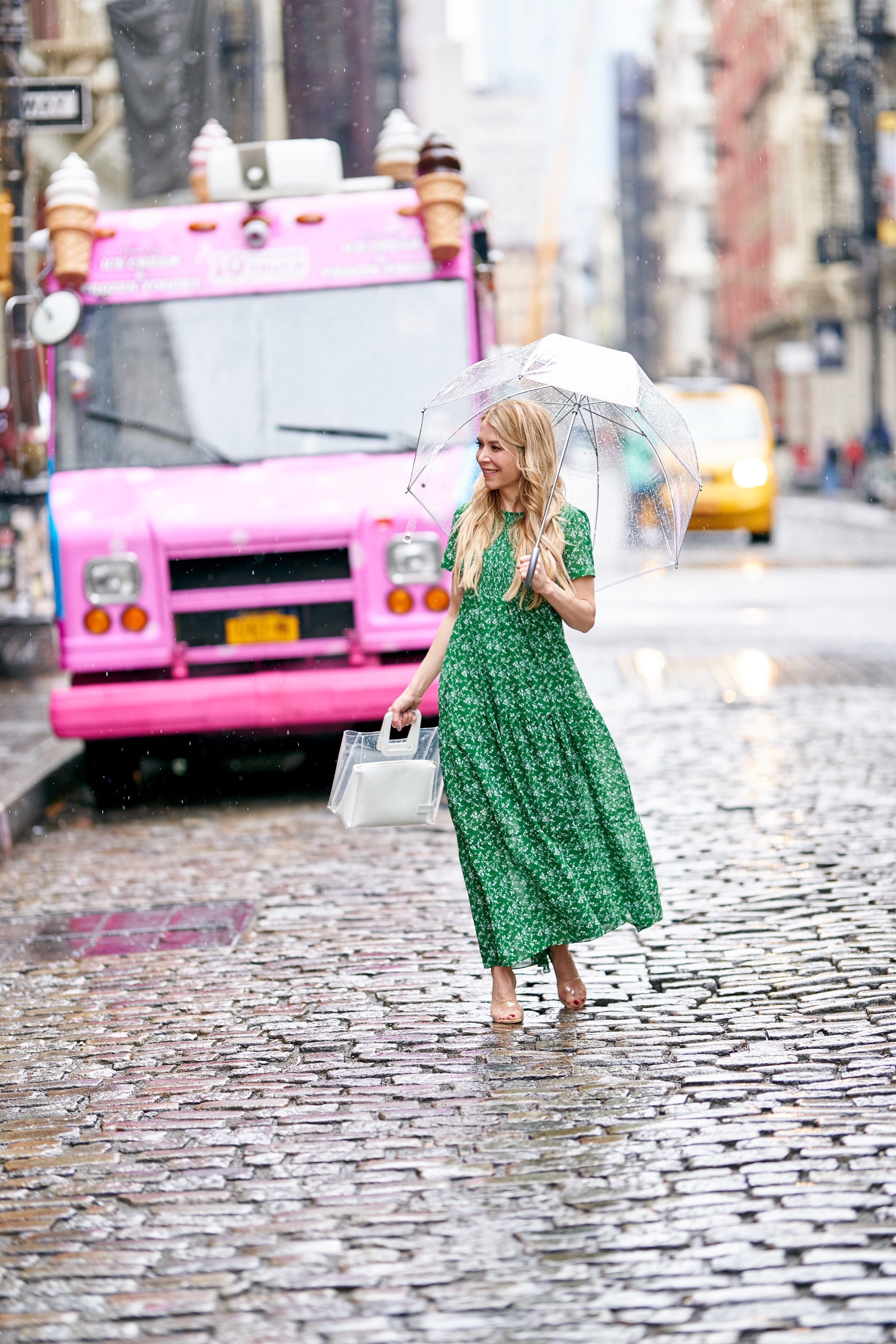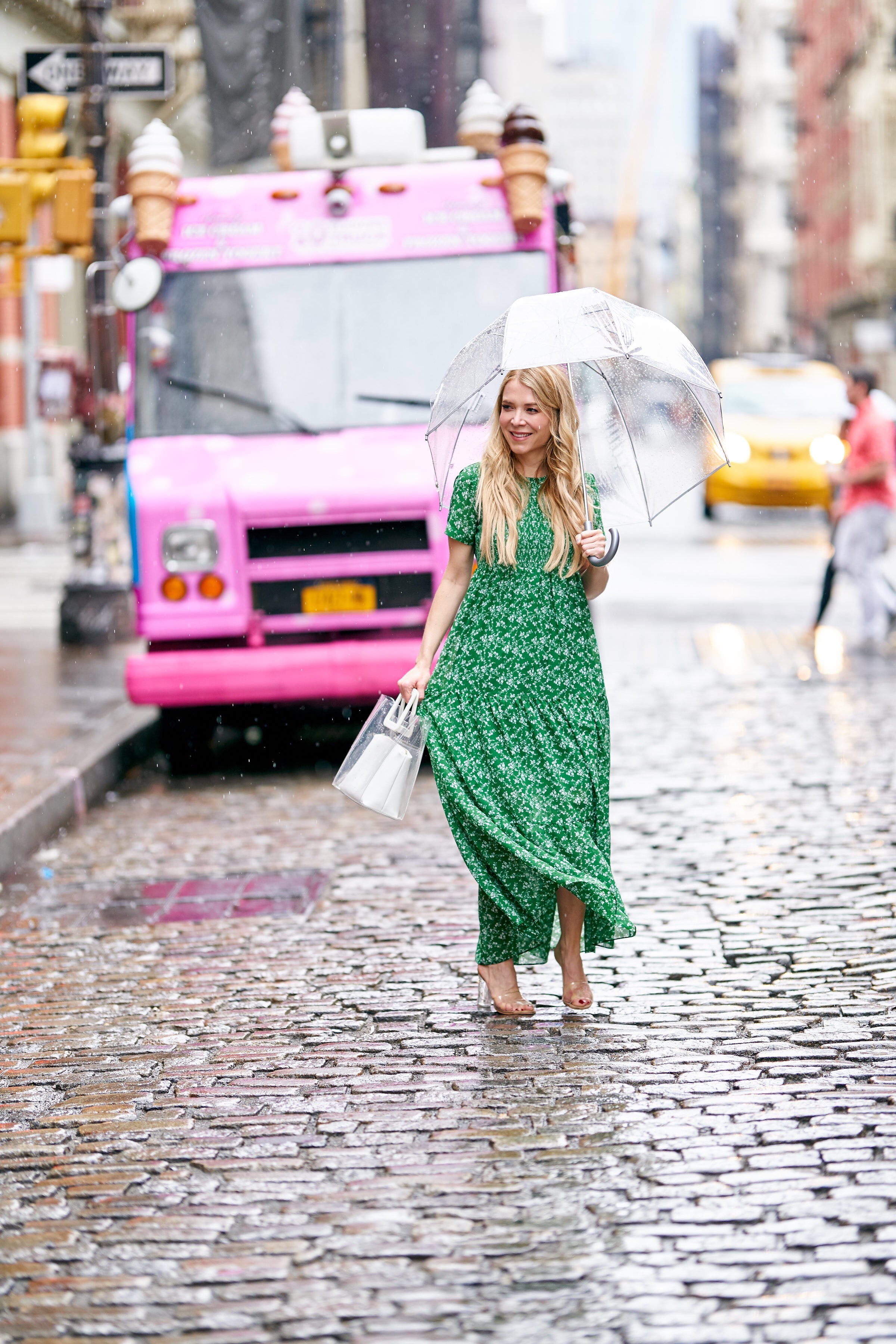 And the best umbrella you will ever buy…
And by the way, the umbrella I am holding in these photos is INCREDIBLE.  I get them on Amazon for $14.99 and I buy 5 at a time.  I keep them in our hall closet.  They are so strong and well made, and never turn inside out.  They also are stylish!  And I love that even if you are holding the brim in front of your face, you can still see through it!  I first saw these umbrellas when I travelled to Japan in 2007.  Everyone there has these clear plastic ones.  Random, I know, but that is how I discovered them.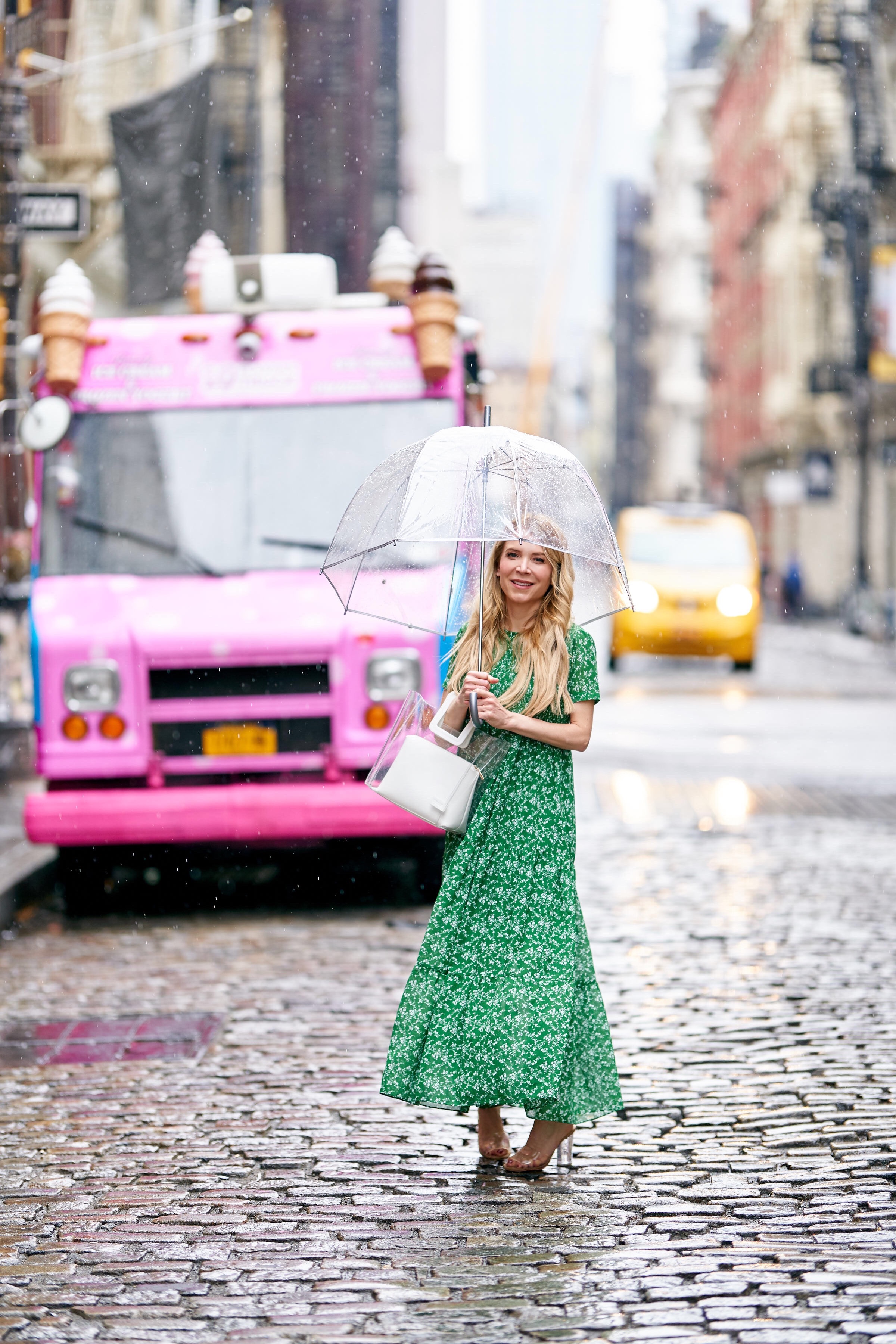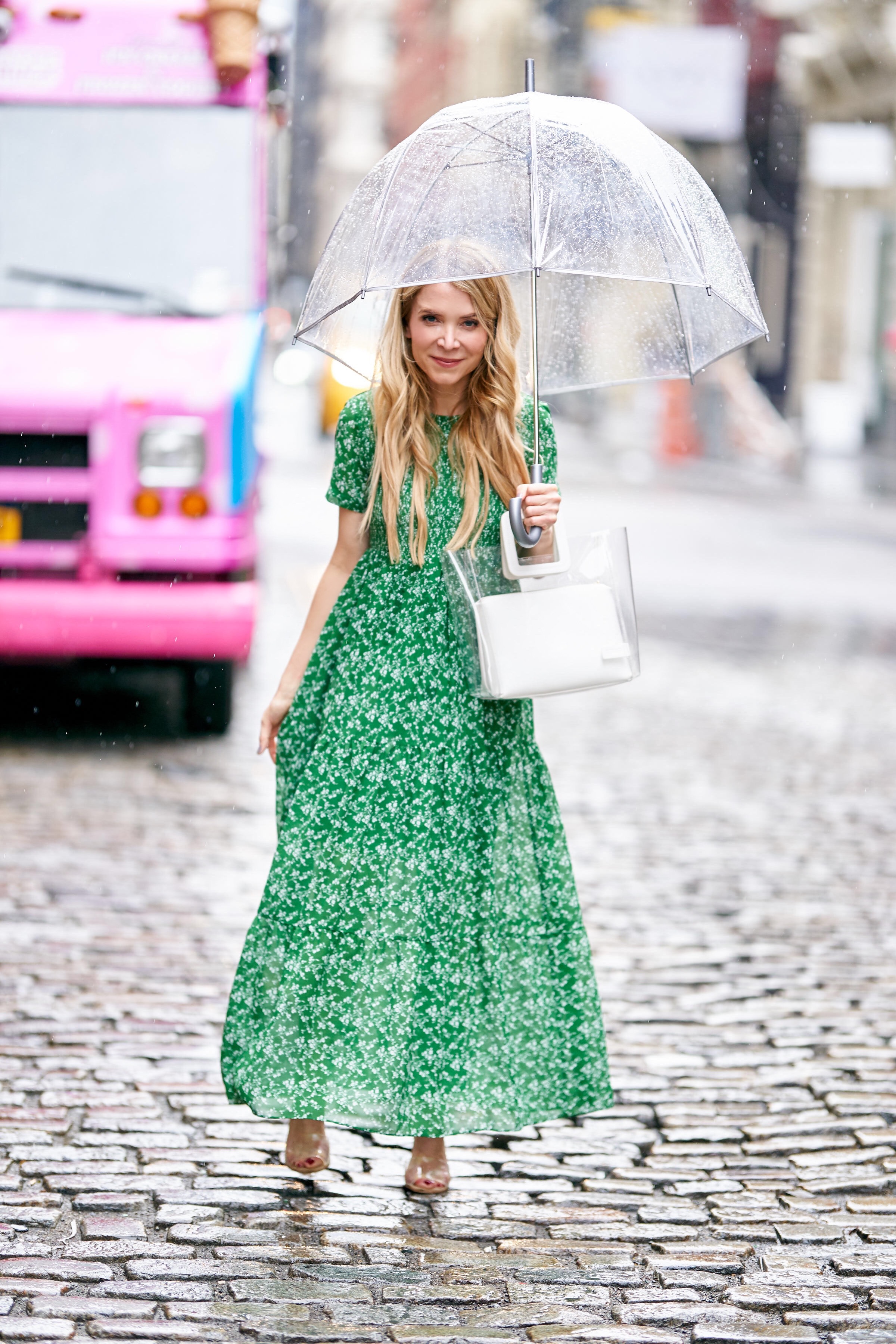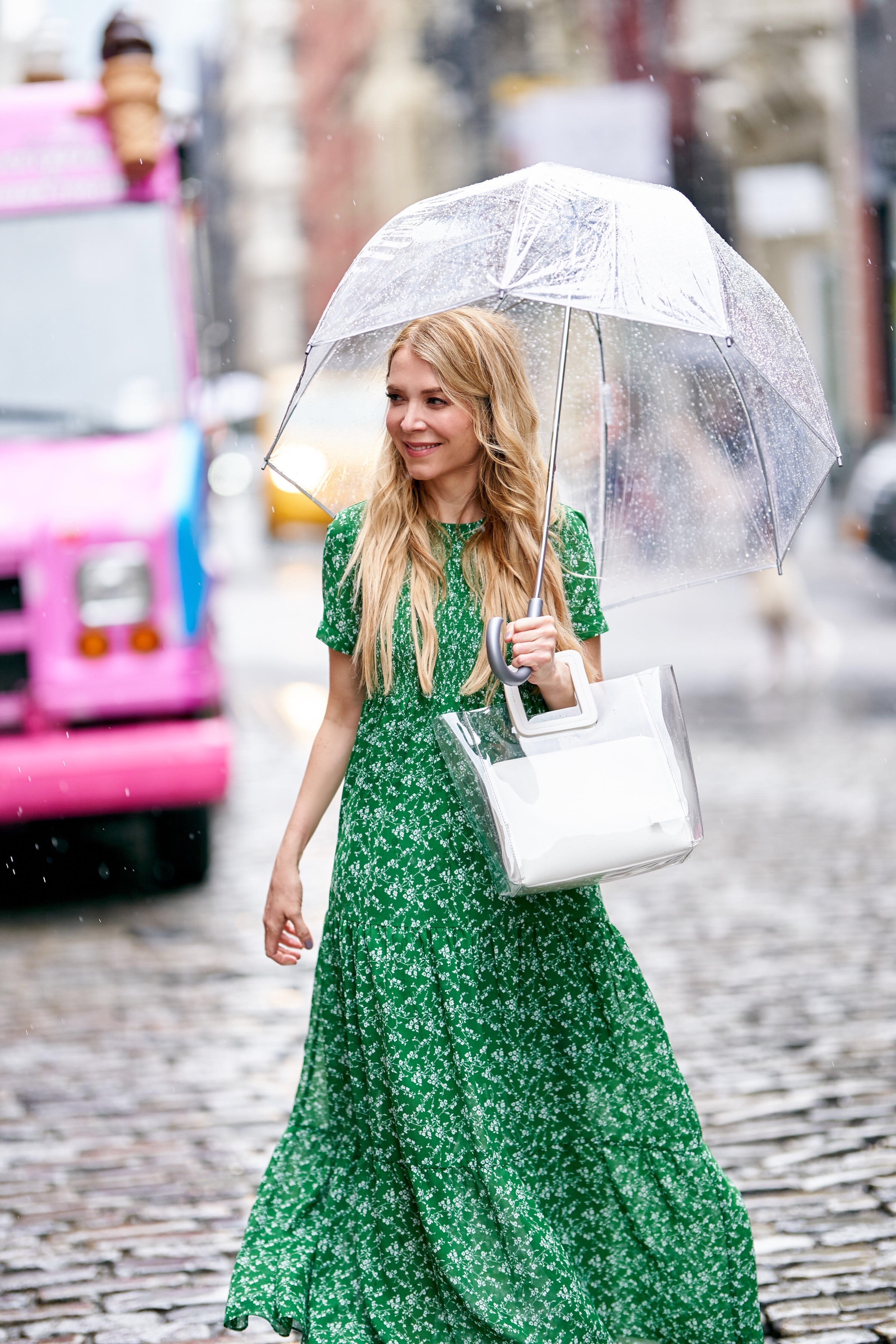 A spring green maxi dress…
Finally, this green dress from Zara – I often make split second purchasing decisions and this was one of them!  I love the floaty skirt and the smocking on the bodice is very on trend – you will see smocking everywhere this spring and summer.  It is an easy maxi to throw on for everyday – looks great with flat sandals or even sneakers.  Looking at the photos I kind of wish I would have added a belt!  But it's still pretty and sometimes you do want a loose, relaxed fit especially when it is warm.
Happy Thursday everyone and thank you for reading!
xoxoxox
Laura
Photos by Mike Kobal