Top; H&M | Skirt: Asos, sold out, similar here and here | Bag: Clare V. | Mules: Stuart Weitzman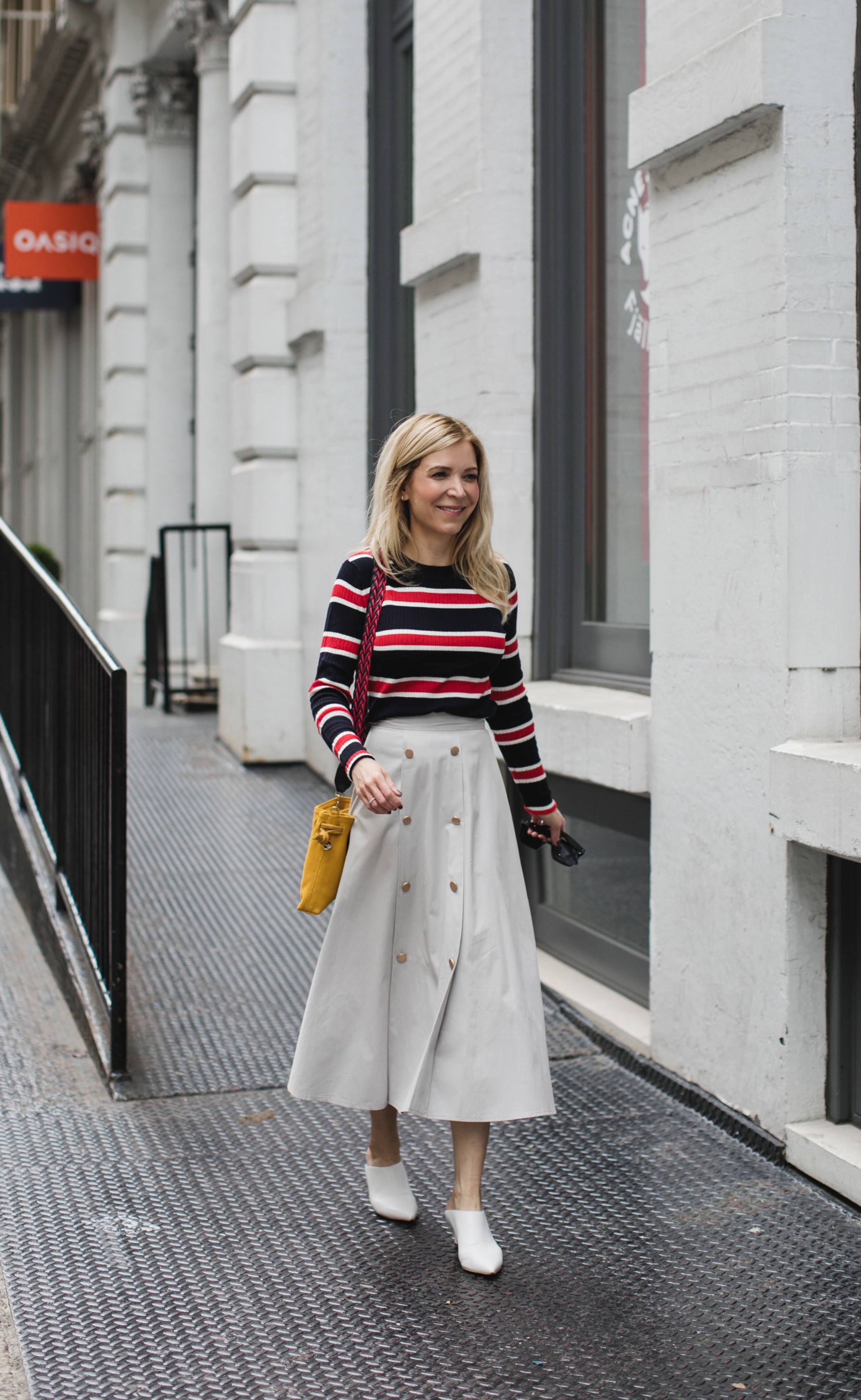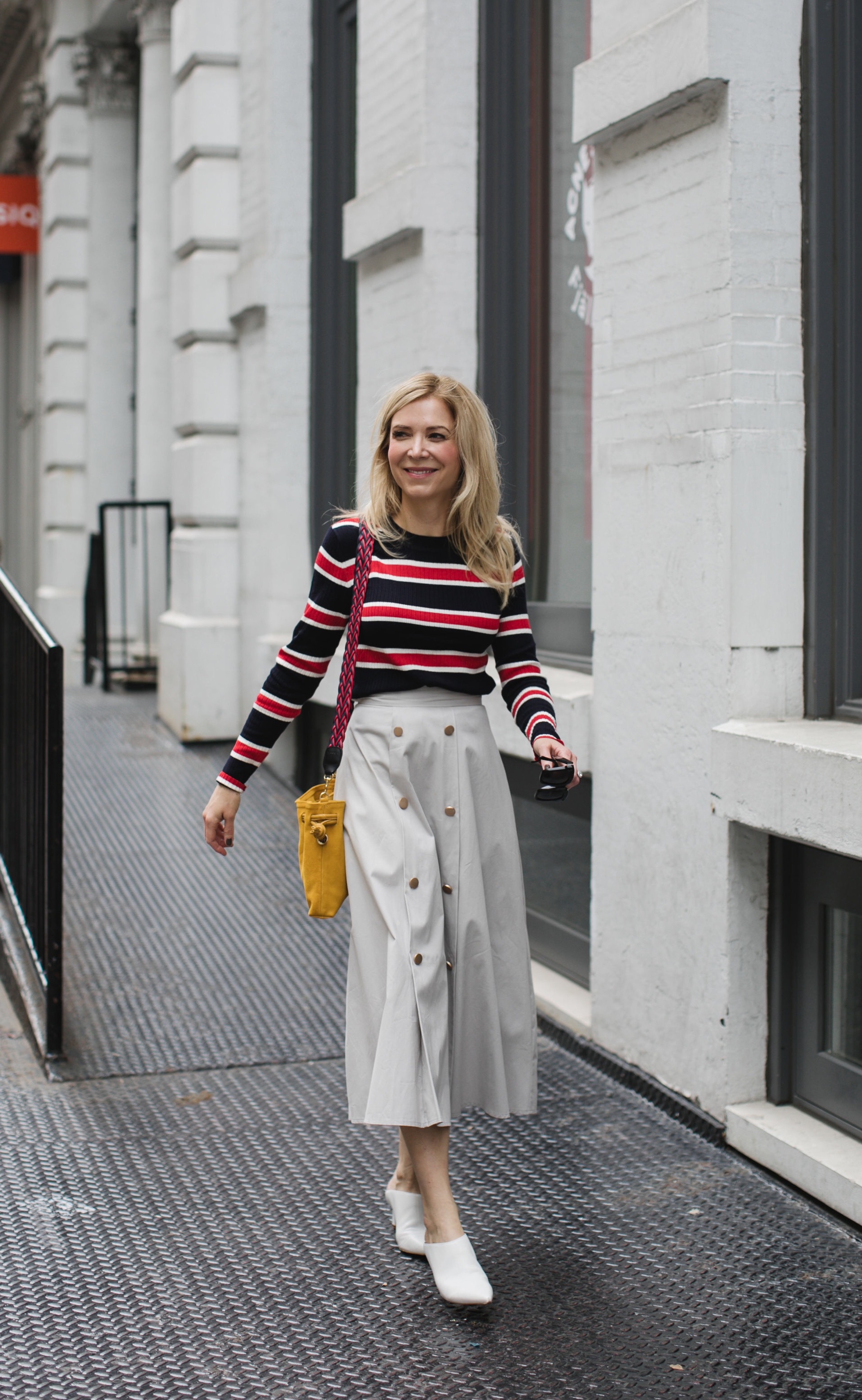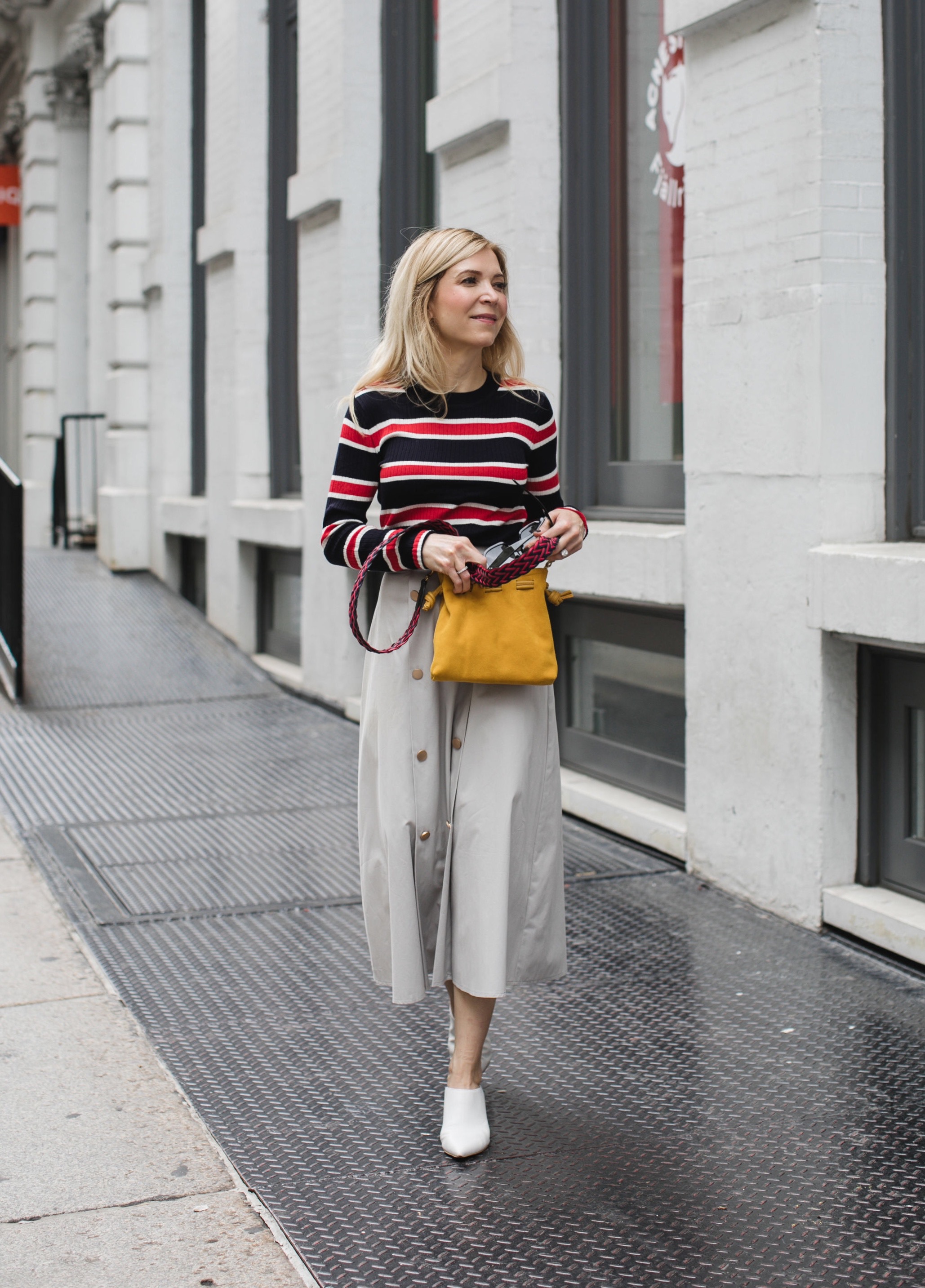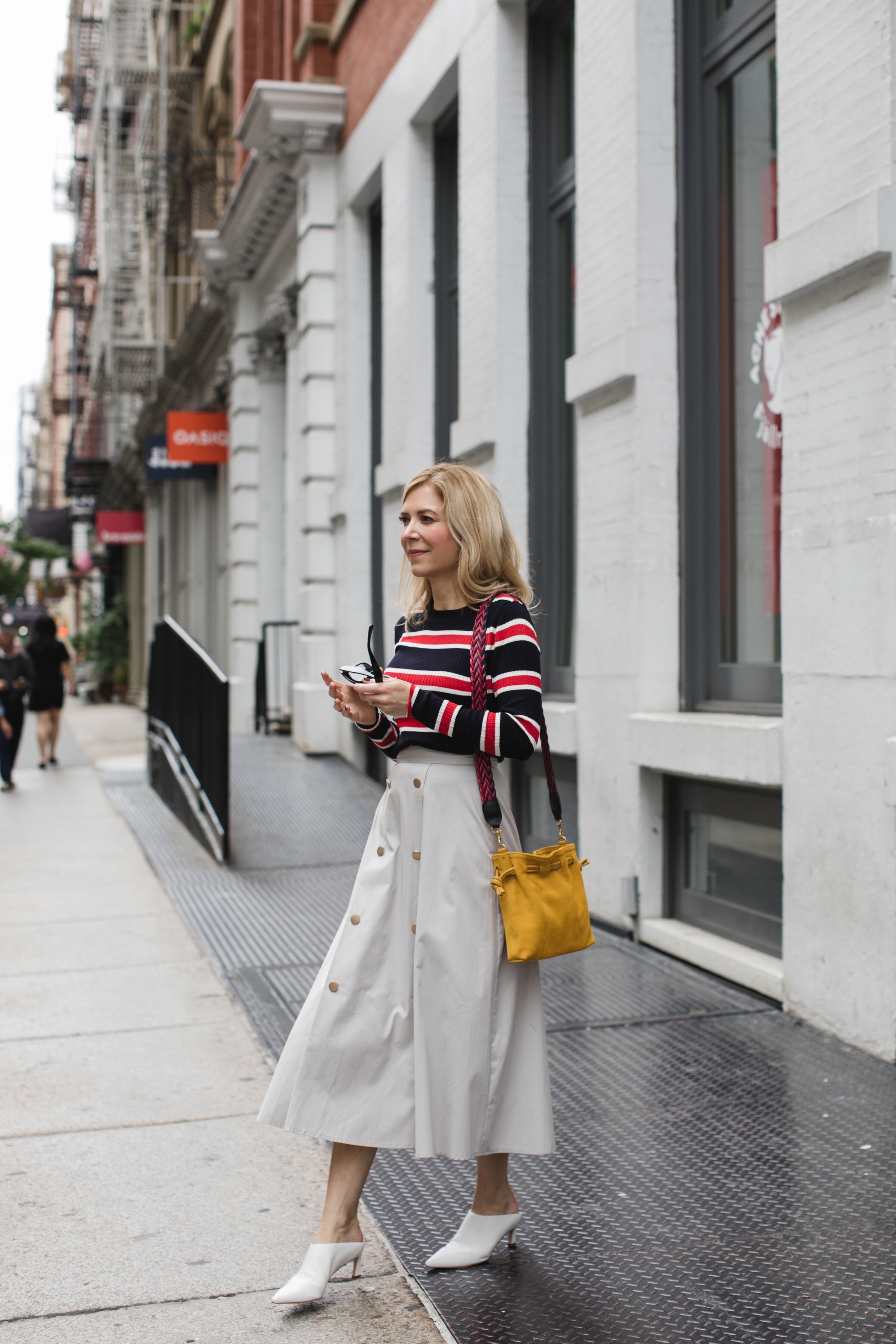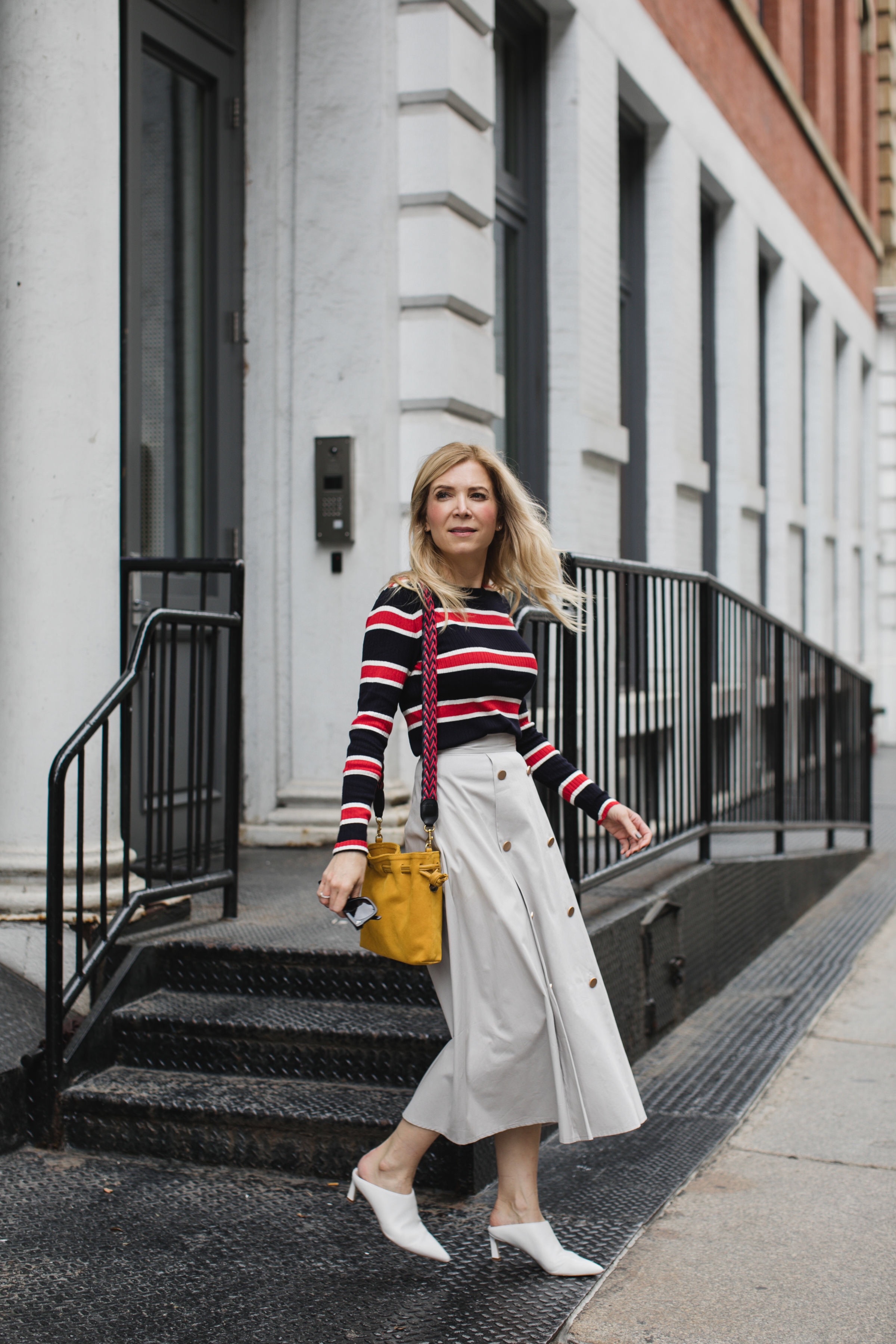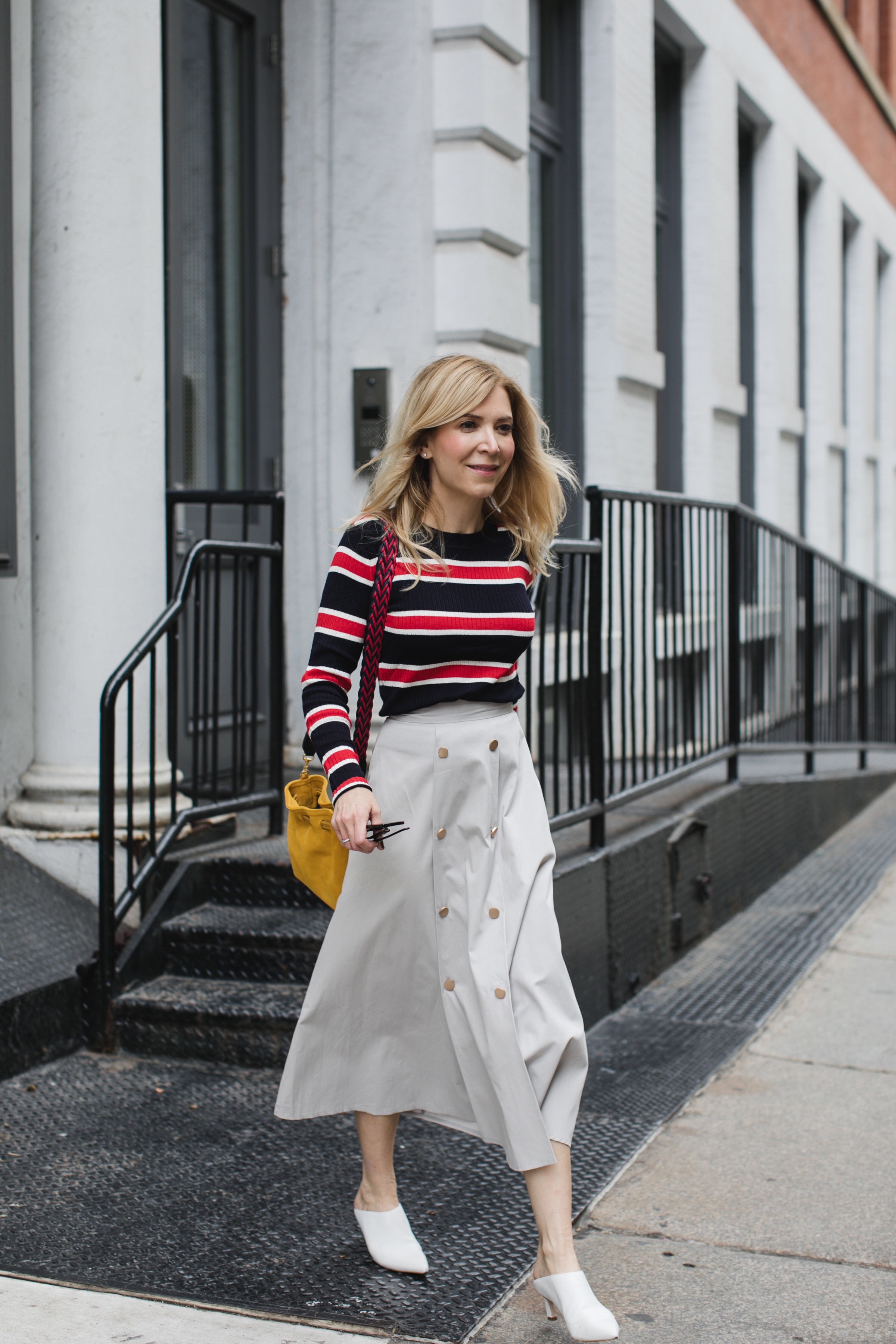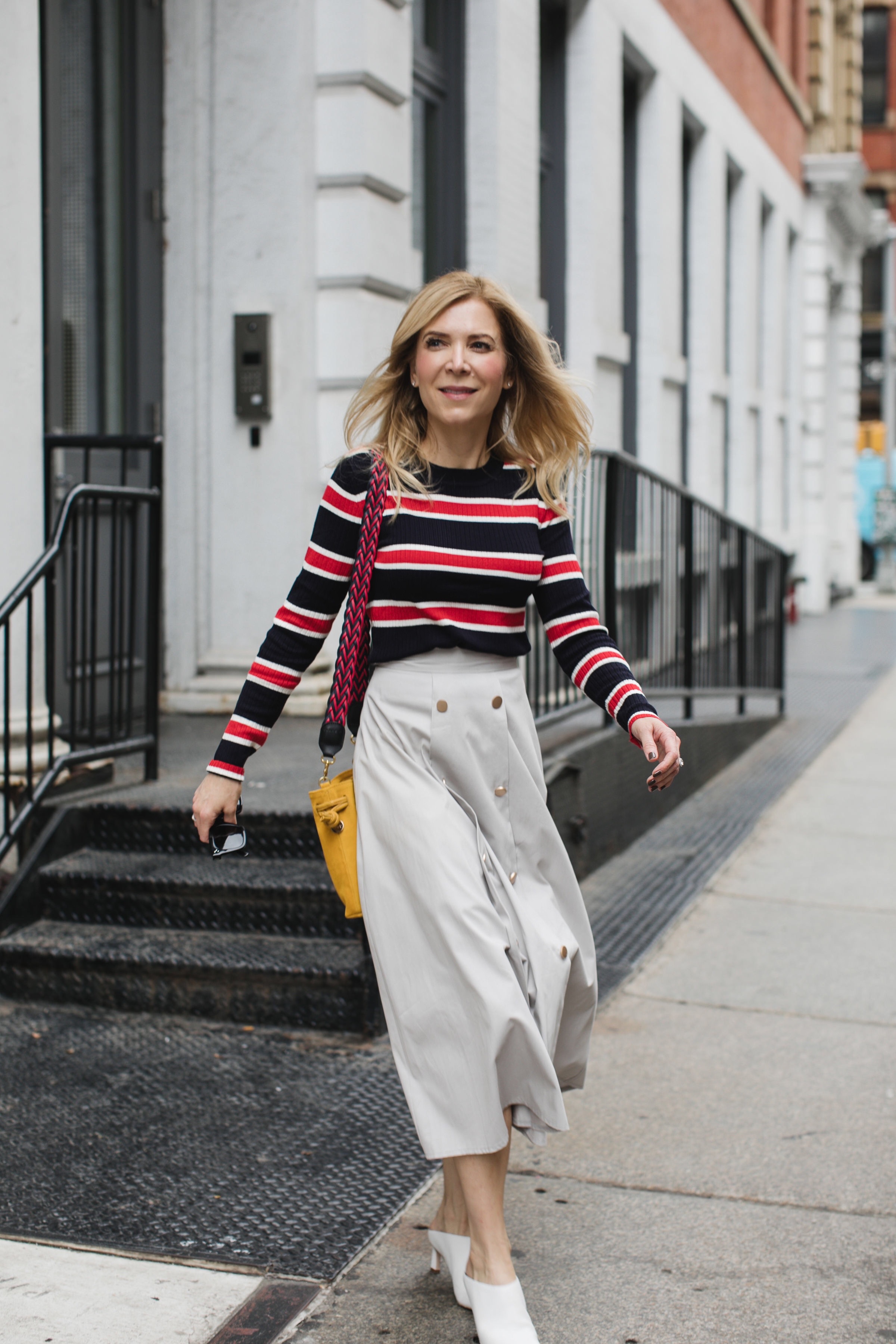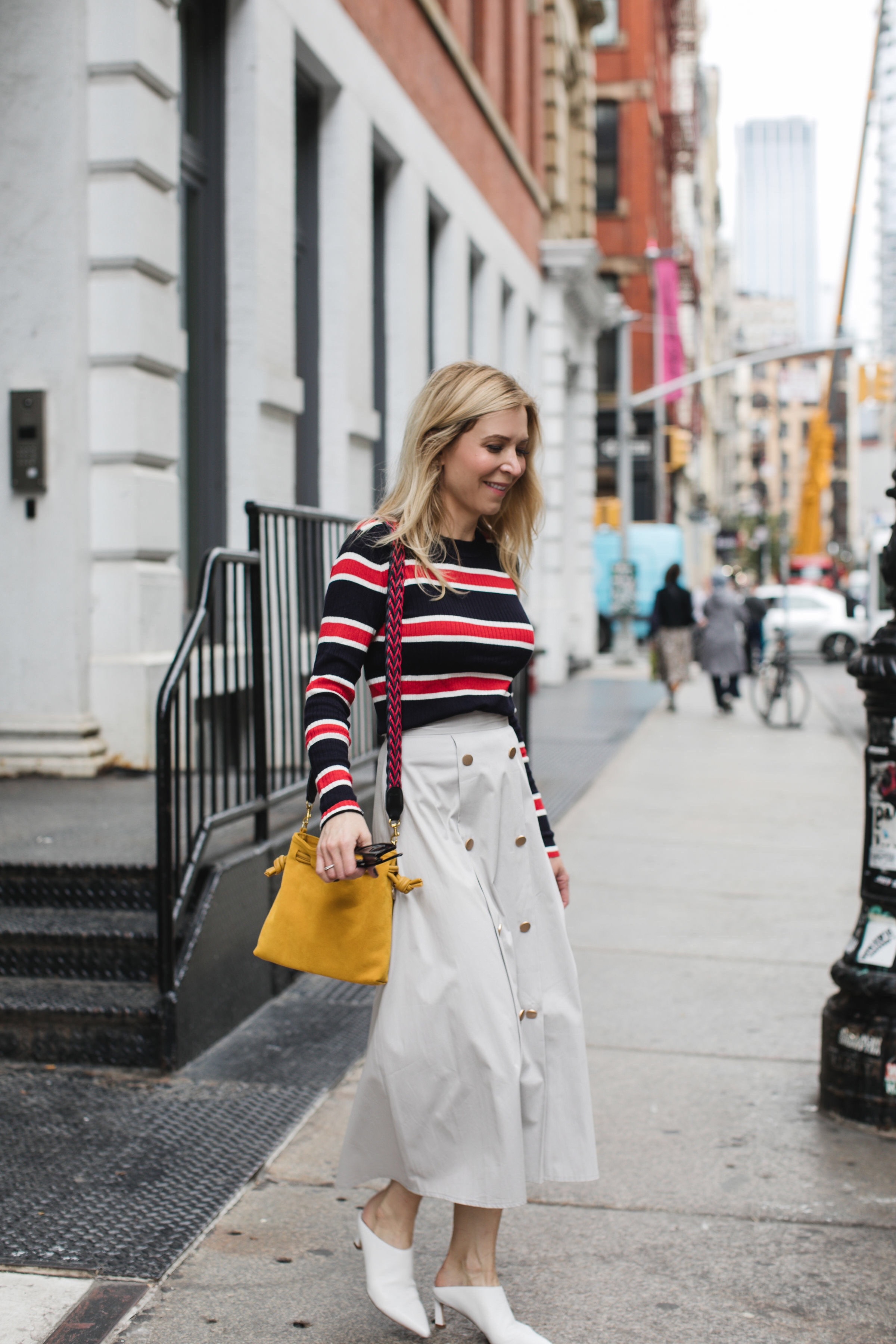 I am not usually a huge stripes person (I know I am in the minority) but I do love a good stripe when I see one, and this is one of those bold fun ones I could not resist!  This knit caught my eye at H&M and had to come home with me, and considering the price it was a no brainer!   I thought it was cute paired with the light colored skirt.  The exact skirt is from Asos but it is totally sold out (that is the one thing about Asos, you have to jump on their stuff or it goes), so I linked a couple of similar ones!  The perfect fall outfit that I will be wearing to lunch with friends or to the zillion kids' birthday parties we will be attending this fall.  I would say substitute the mules out for sneakers but these are actually SO comfortable.  They've been my most worn shoe for late summer early fall!
Today it is a total rain storm in New York City.  I was supposed to see two girlfriends today, the first one for coffee and the second one for lunch (and, I was going to wear this outfit!) and both have canceled on me!  That's totally ok, I am not really in the mood to schlep around the city today through the puddles and get constantly splashed by taxis.
Anyway I hope the weather is nicer wherever you are!
Thanks for reading!
xxxxx
Laura
Photos by Lydia Hudgens