Blouse: Dream Sister Jane (sold out, other statement blouses I love here, here and here) | Denim Shorts: One Teaspoon | Espadrilles: J. Crew | Tote: Loewe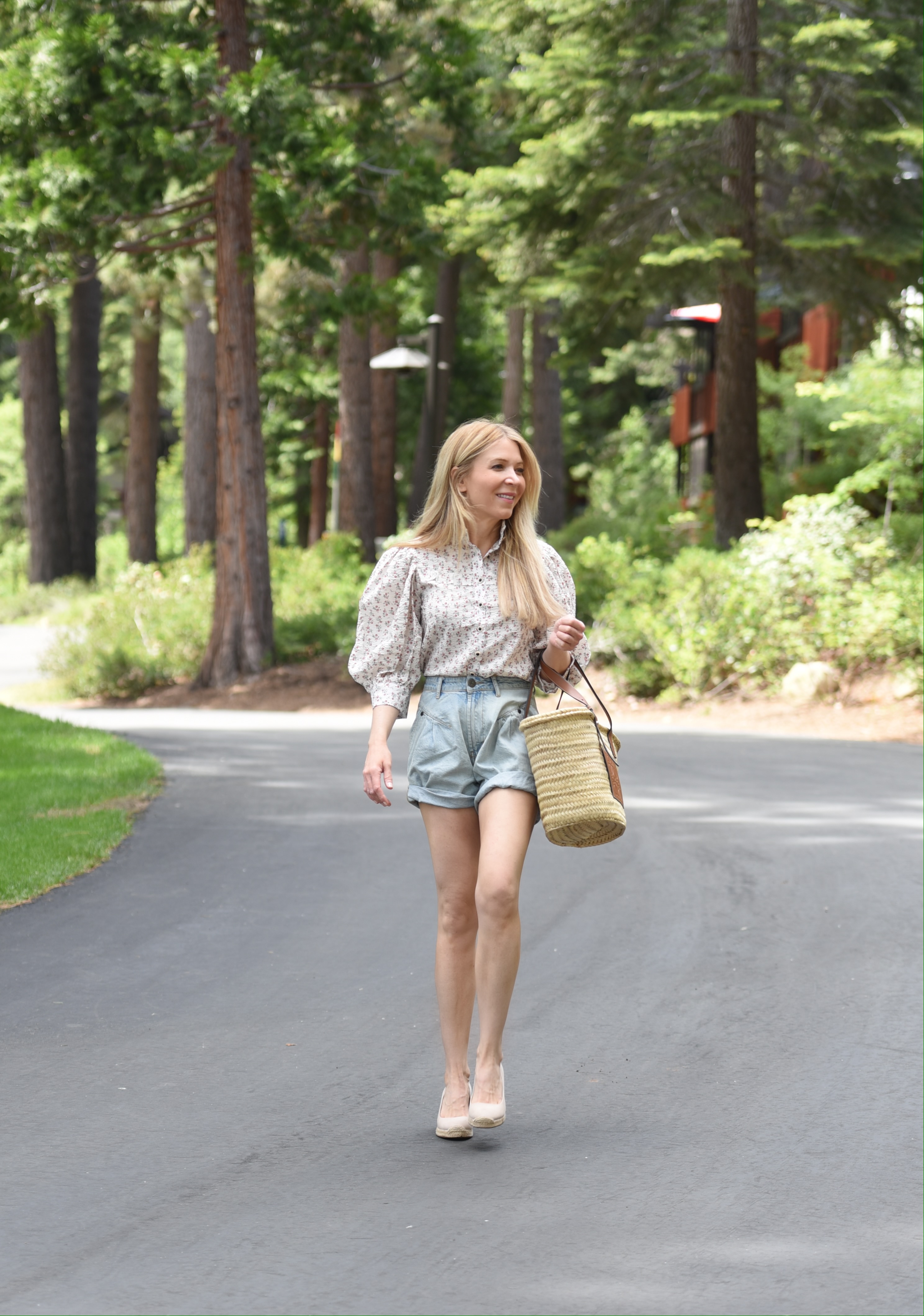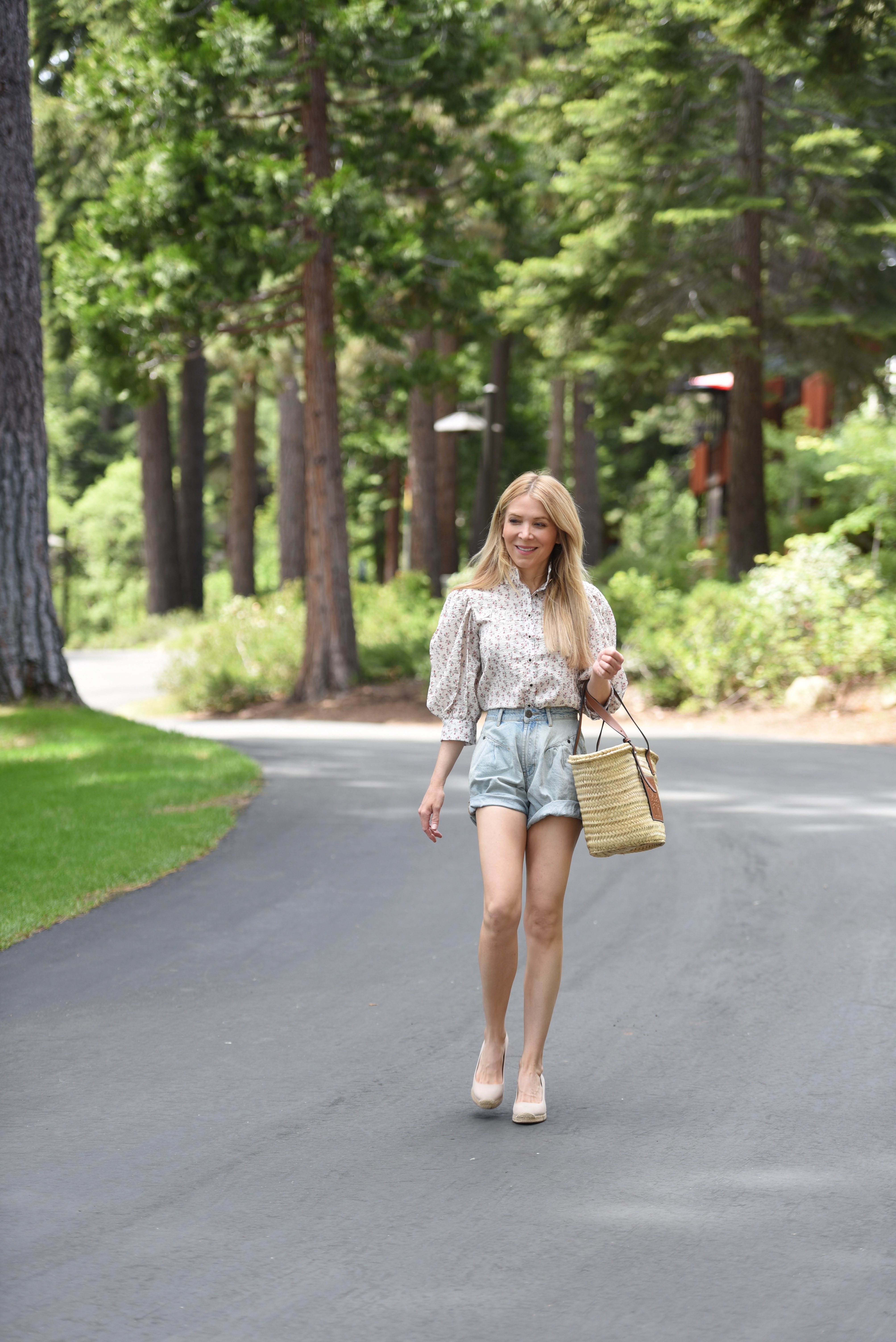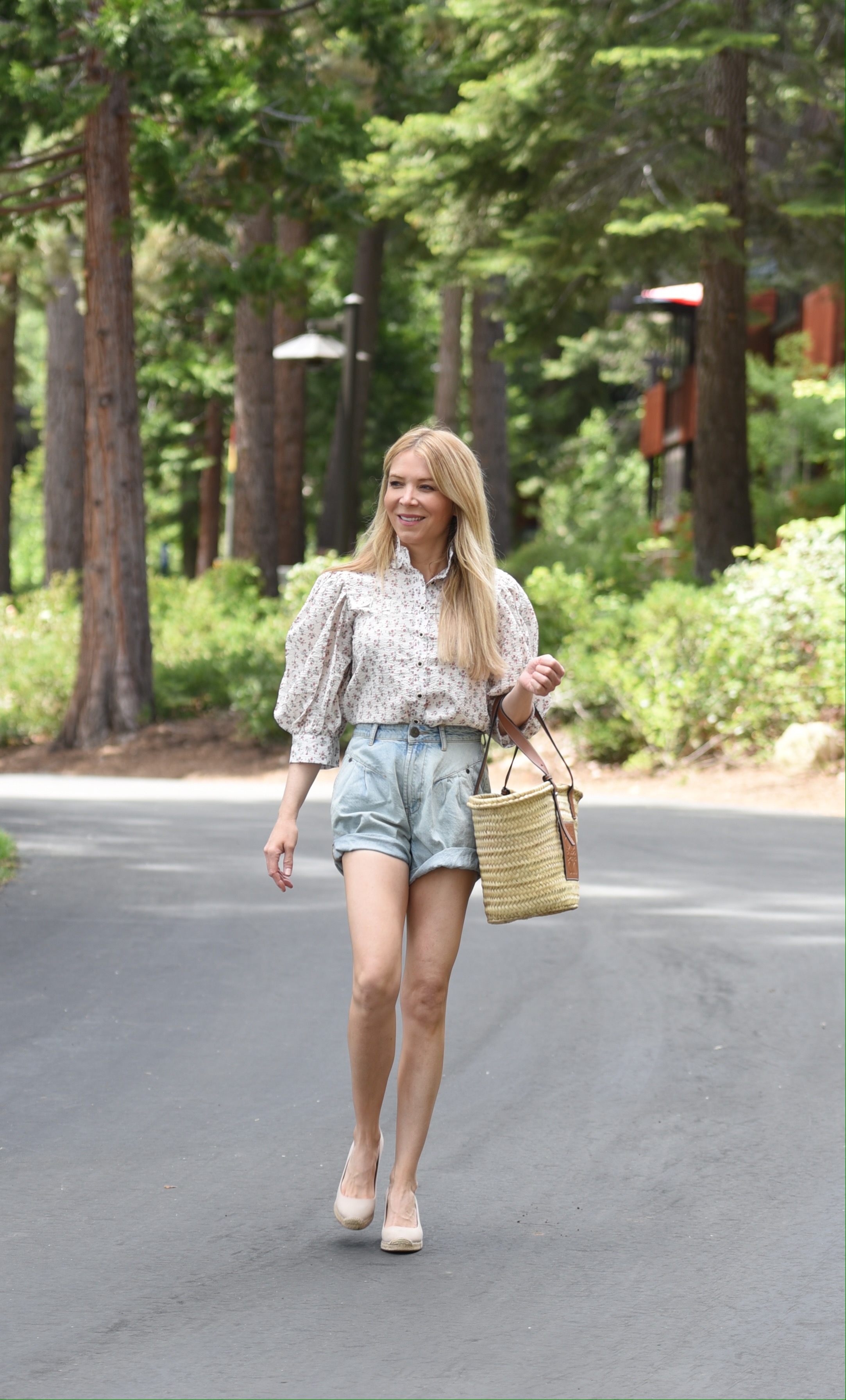 One of my go-to summer outfit formulas is a pretty feminine blouse with denim shorts!  It is not a groundbreaking combination but it almost never fails!  And you really don't have to think too much when you are getting dressed.  Because let's face it, some mornings are just too rushed even on "lazy" summer days!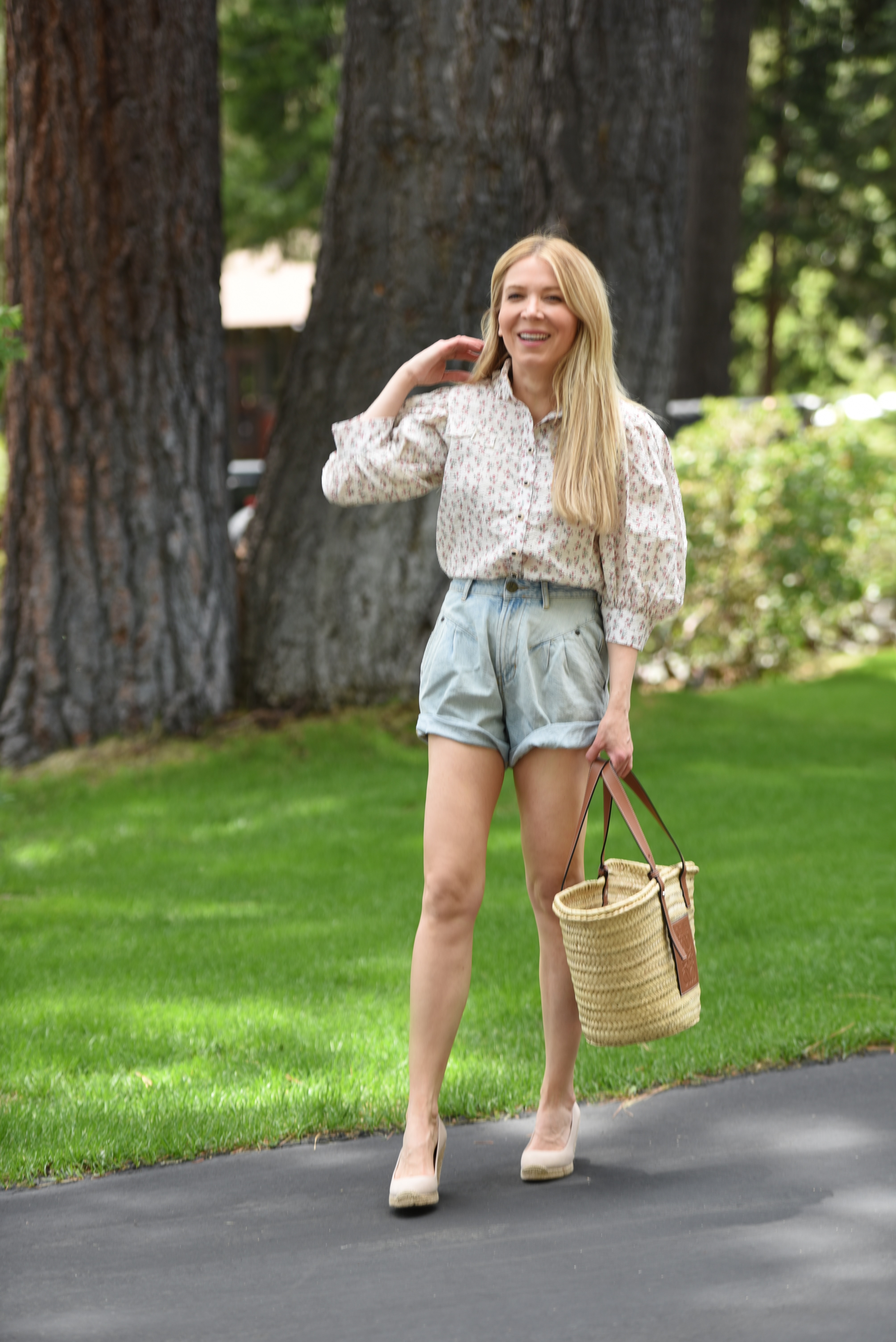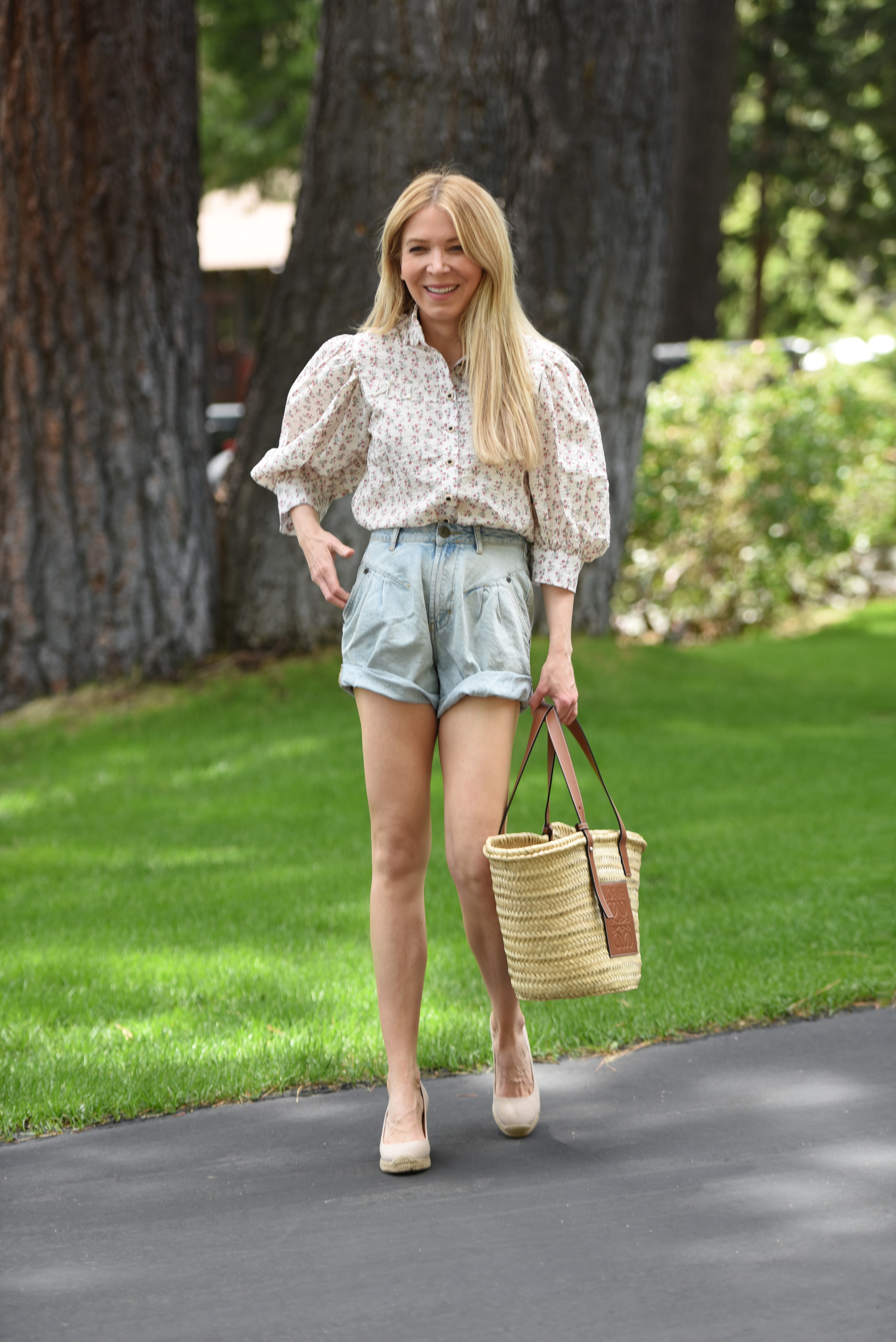 This Dream Sister Jane blouse is all sold out, but there are so many other good statement blouses out there right now!  Linking just a few that I have my eye on!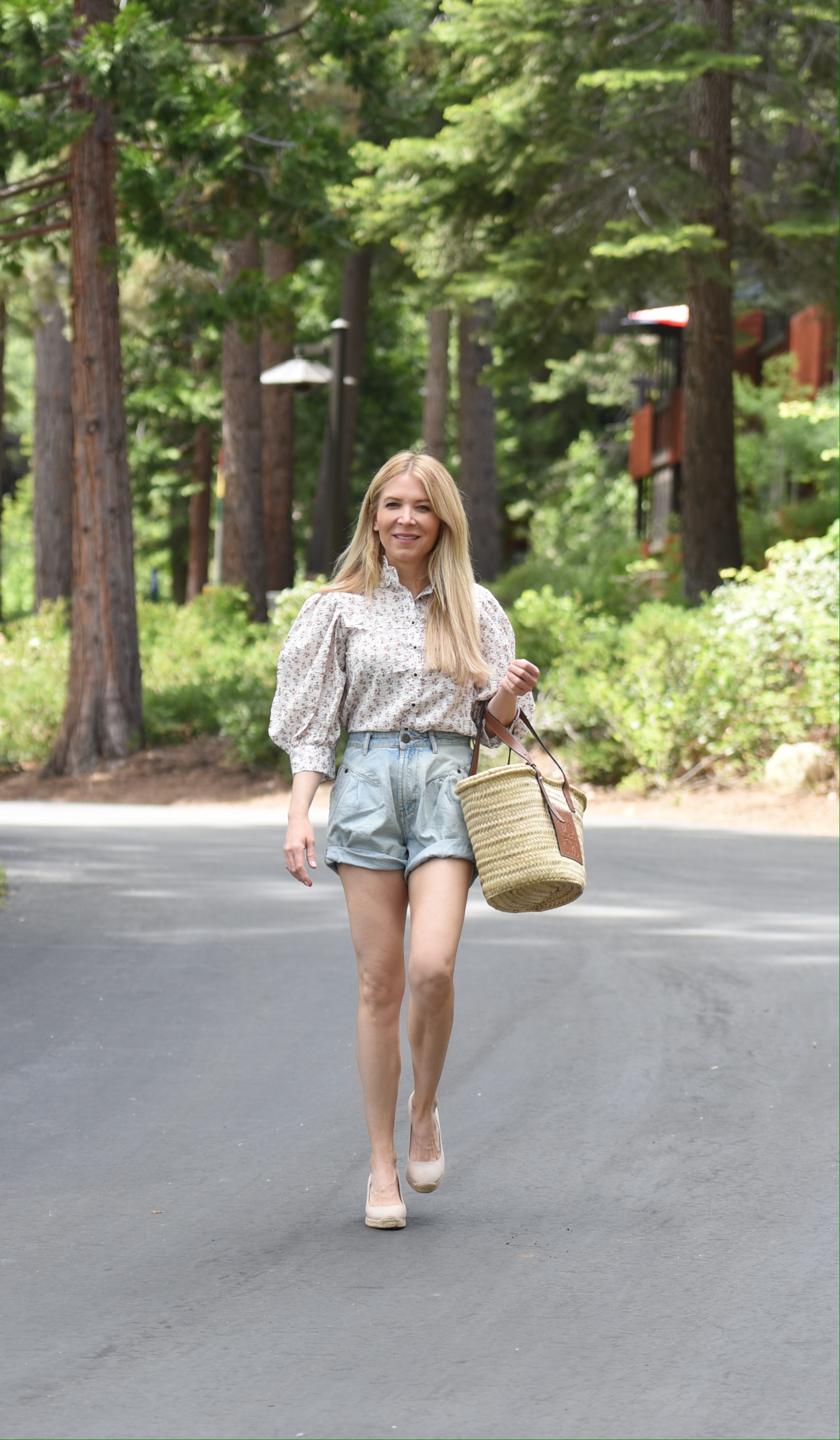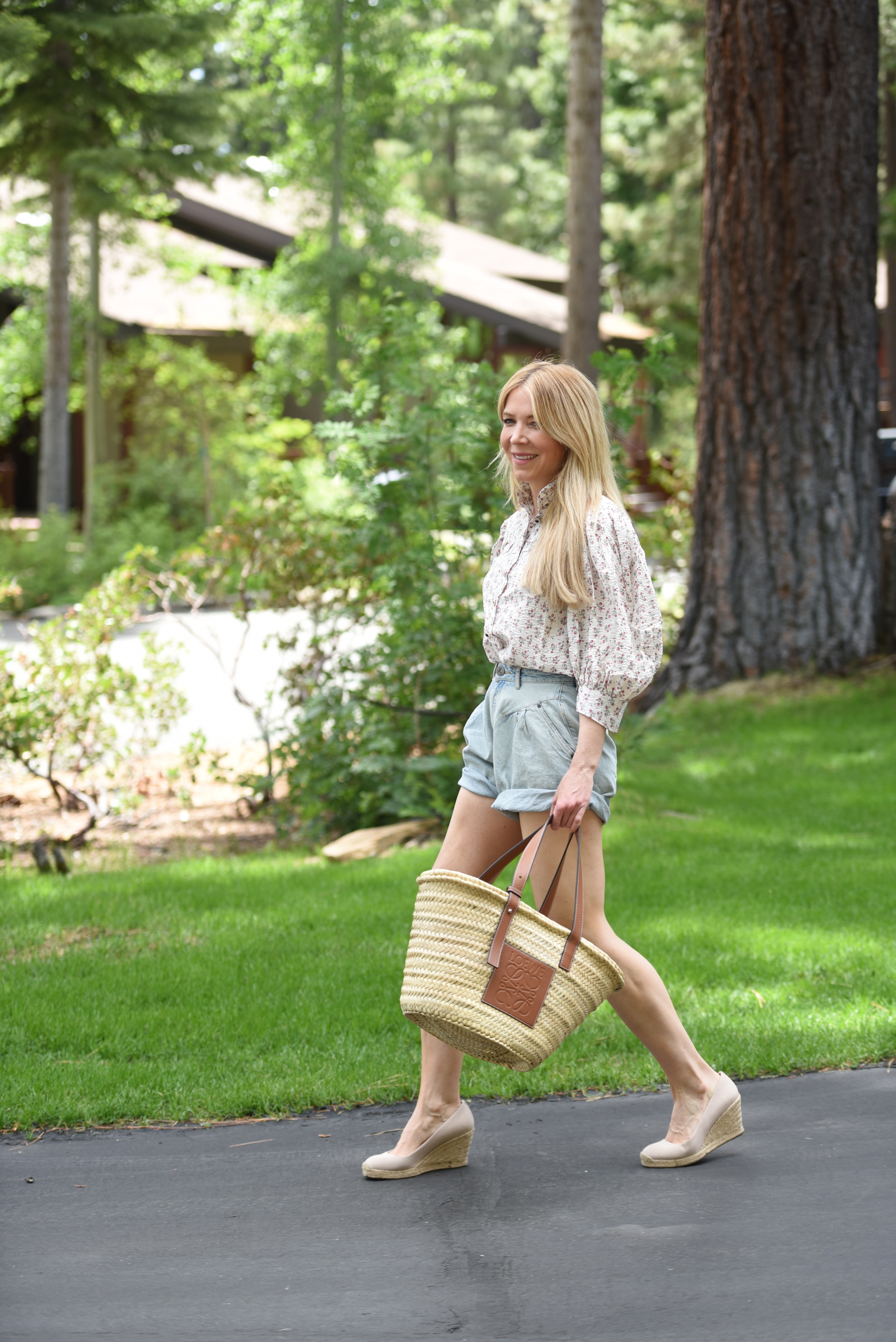 I love both the pleats and the slouchiness of my One Teaspoon shorts.  There are so many great pairs of denim shorts out there right now, with pleats and other details to make them stand out of the crowd!  Here are a few of my favorites!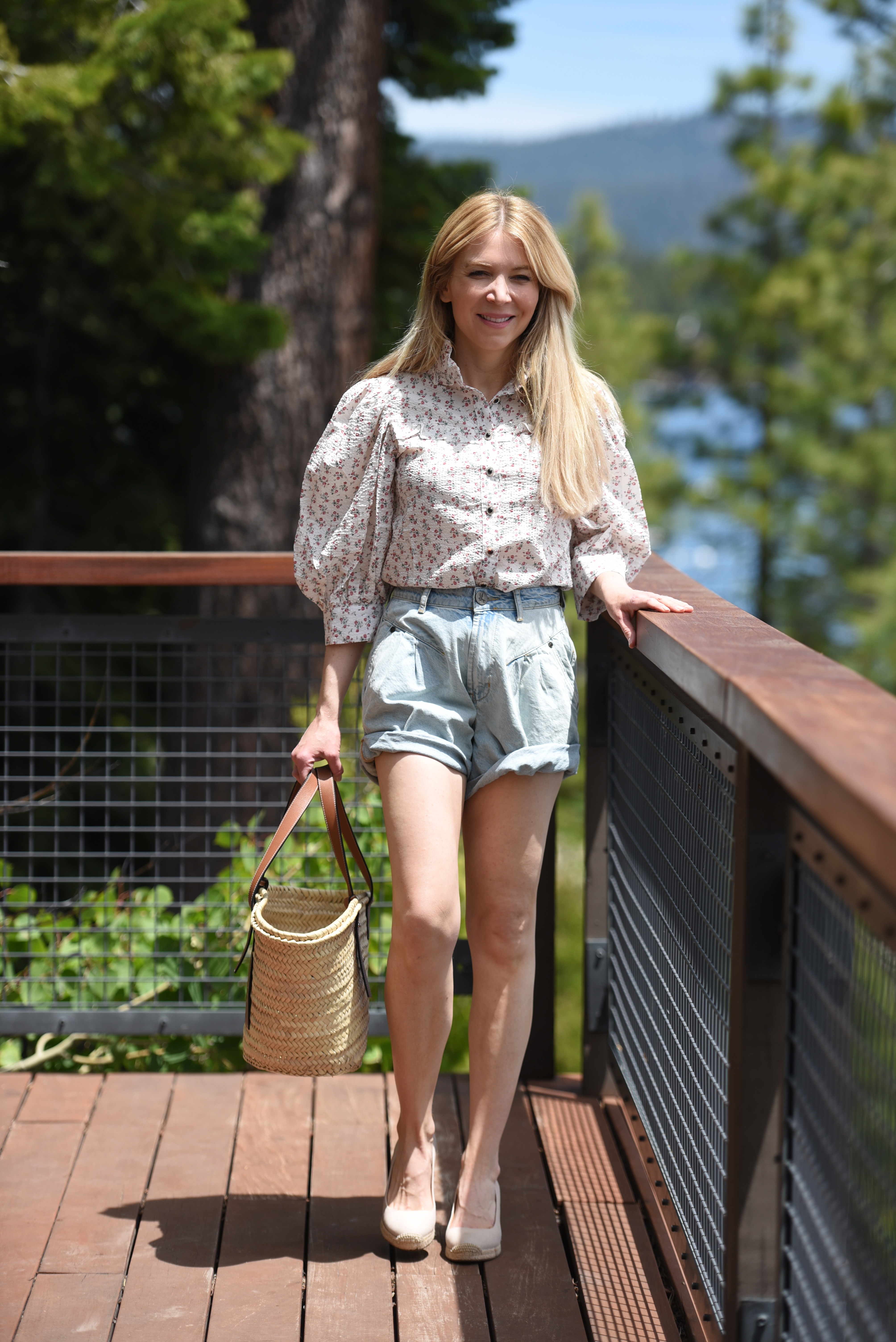 Thanks for reading!
xxxxx
Laura
Photos by Kuks Singh