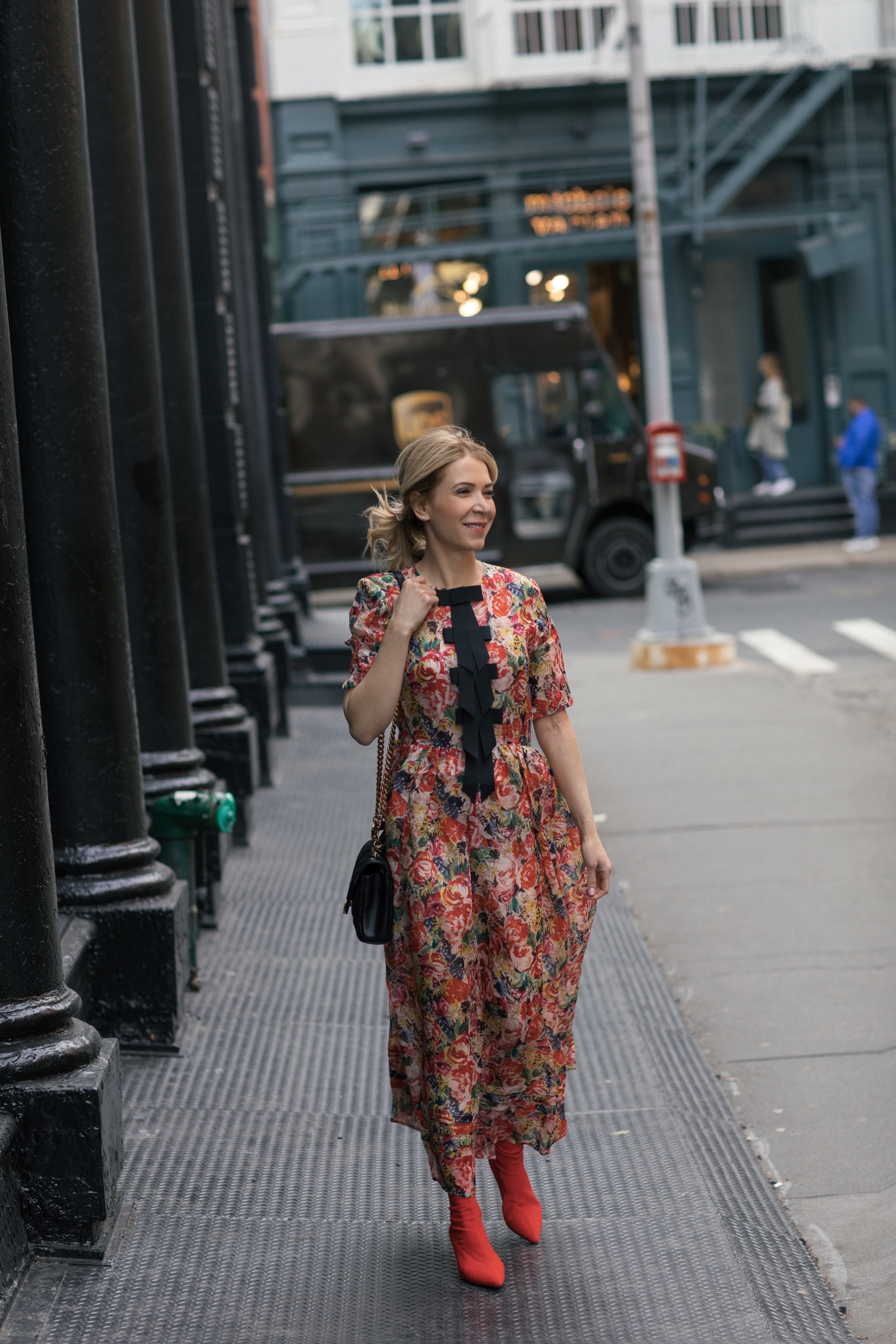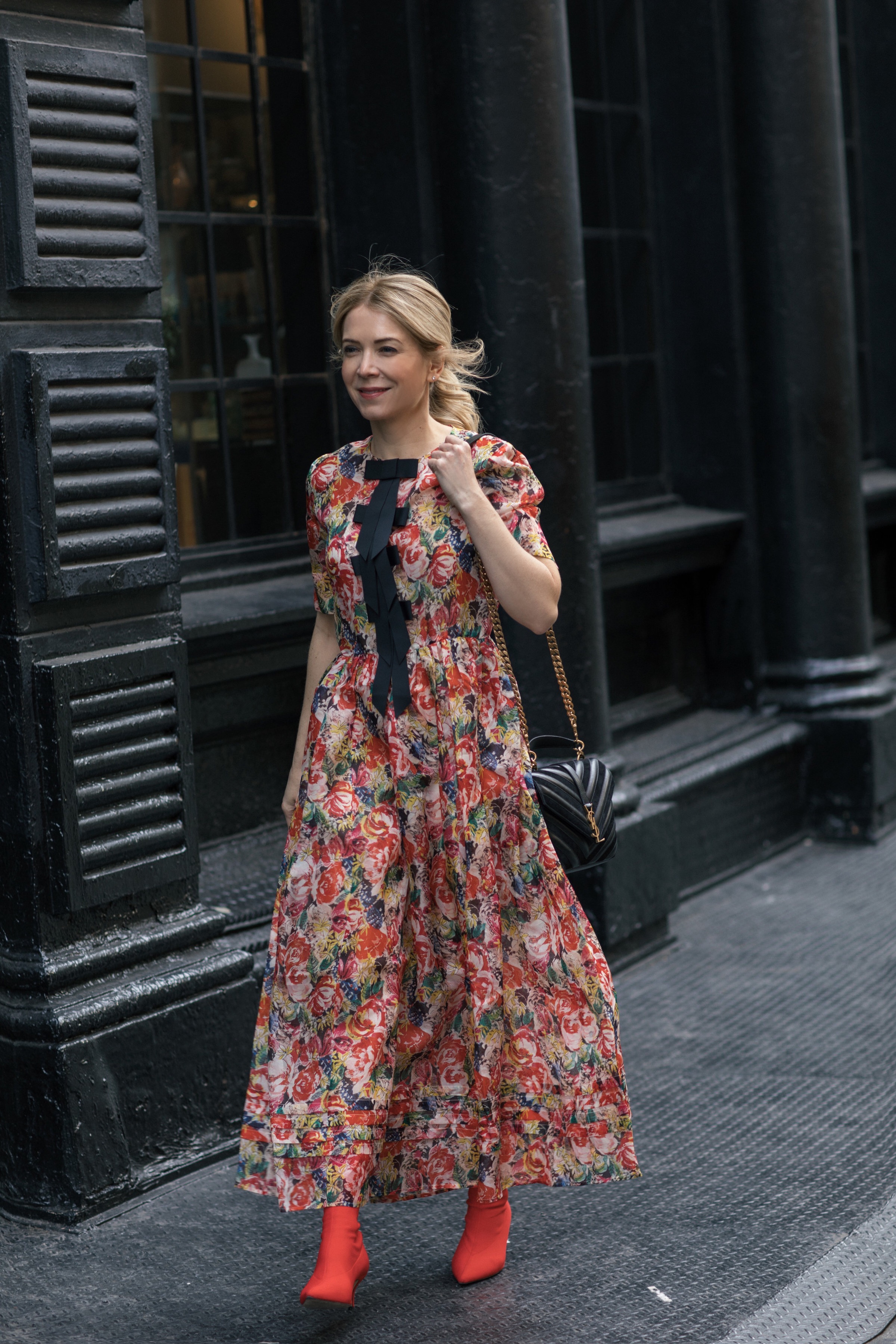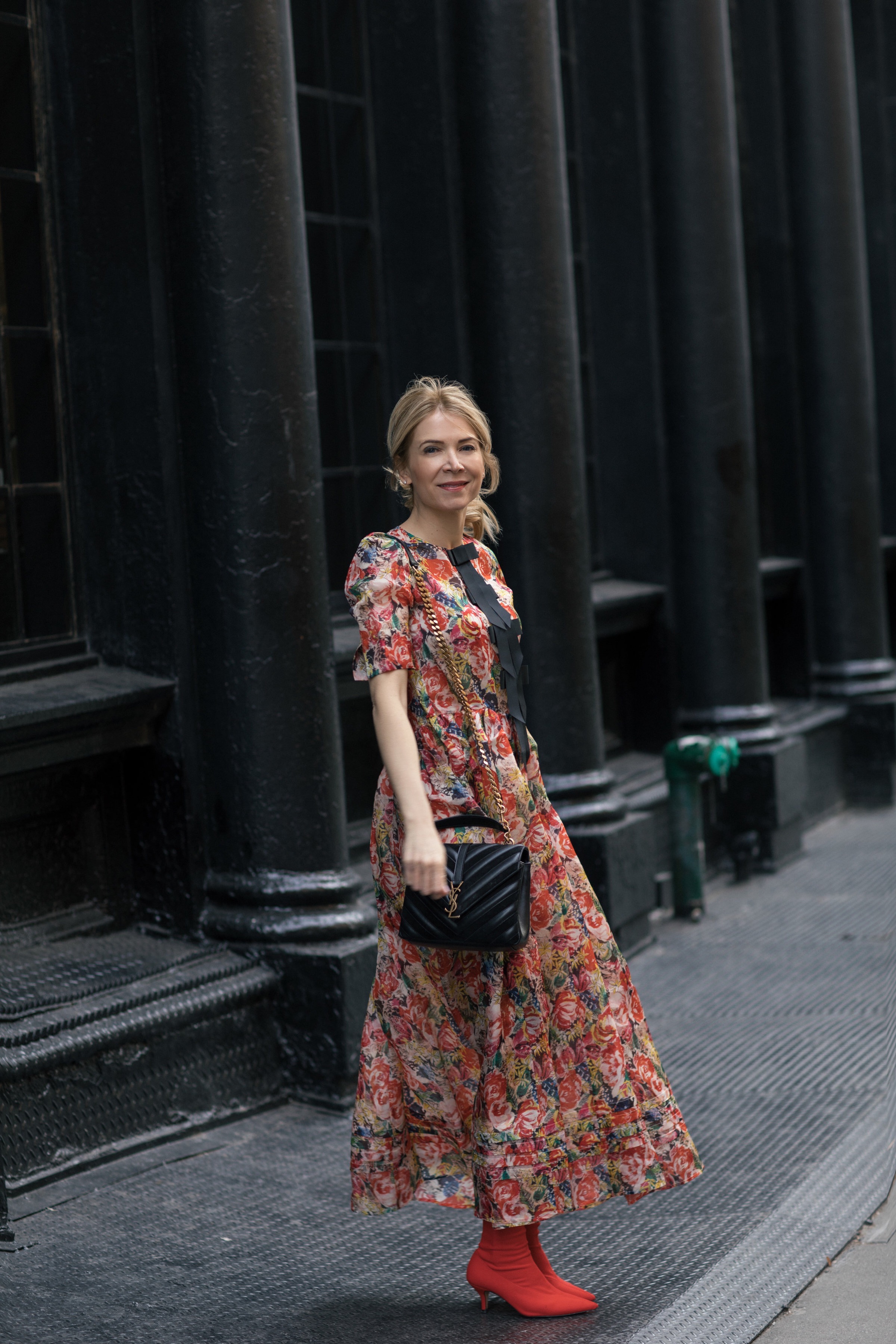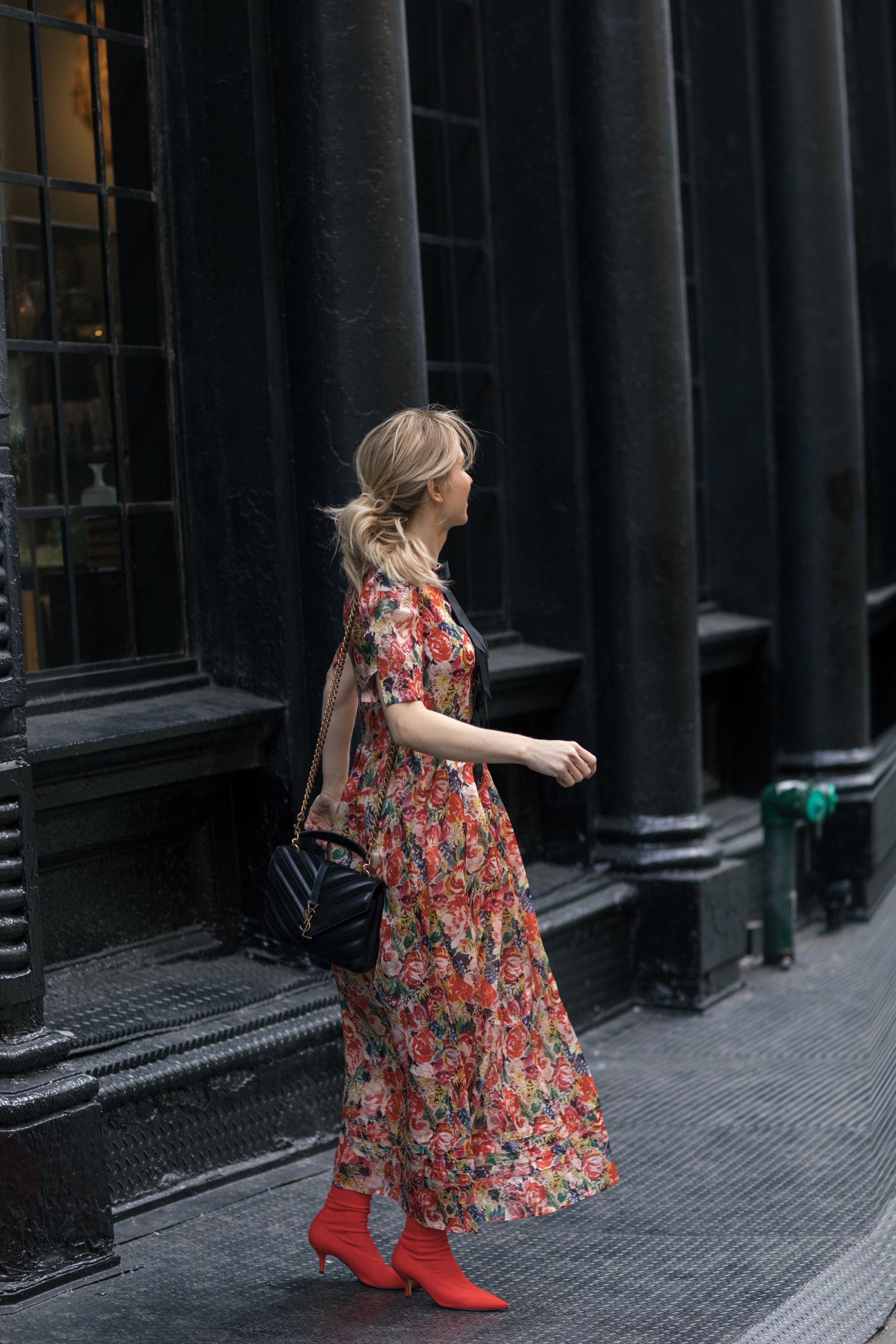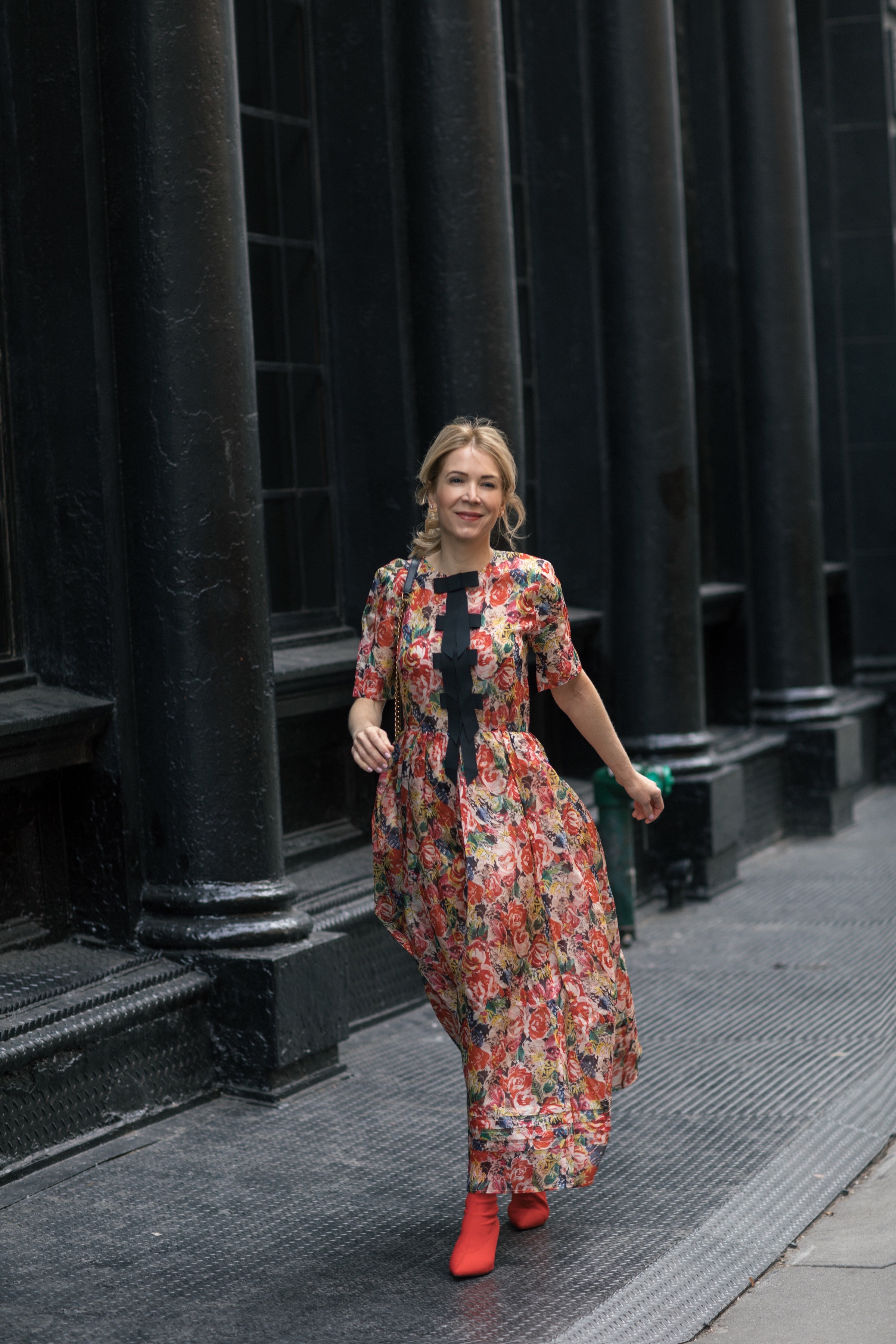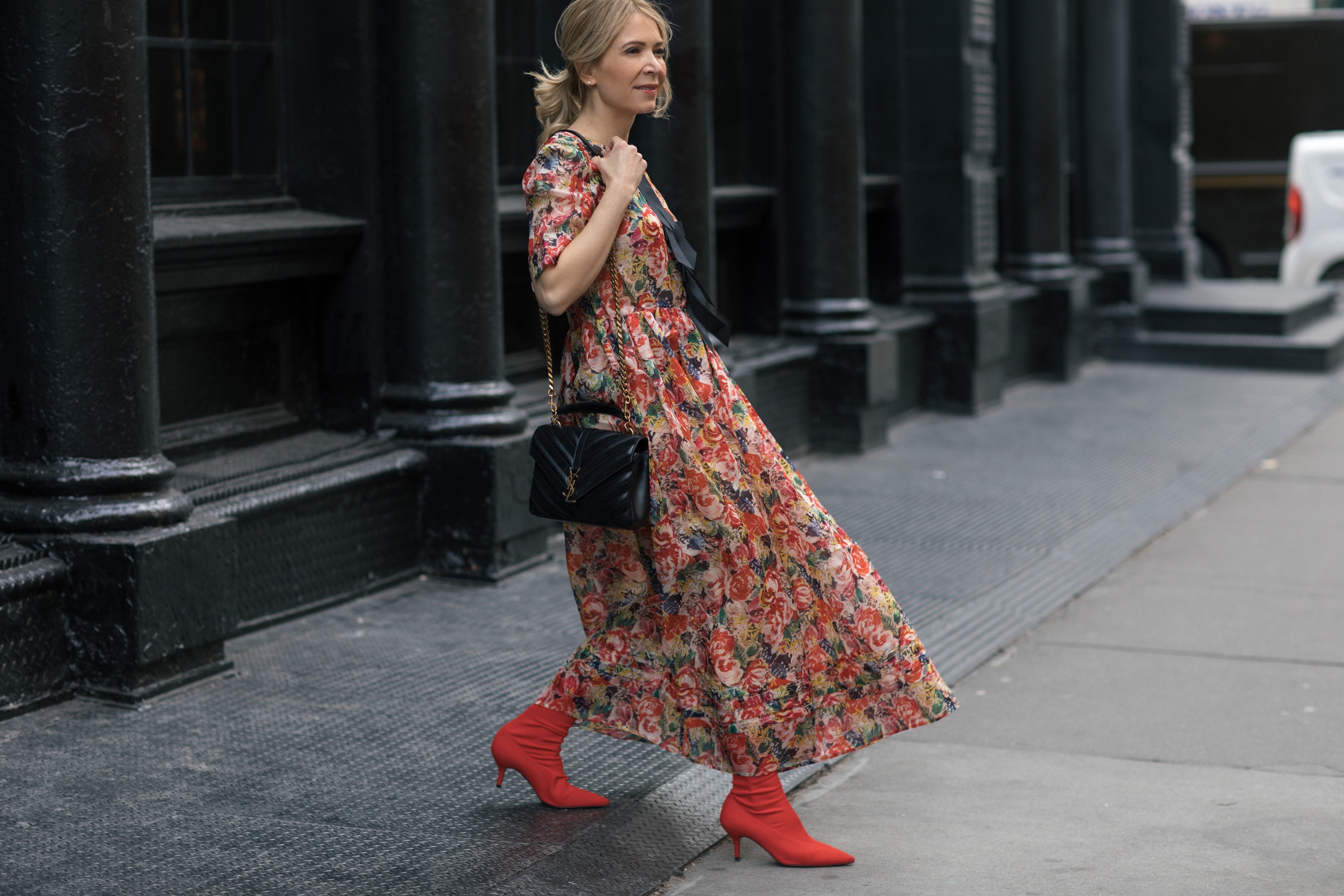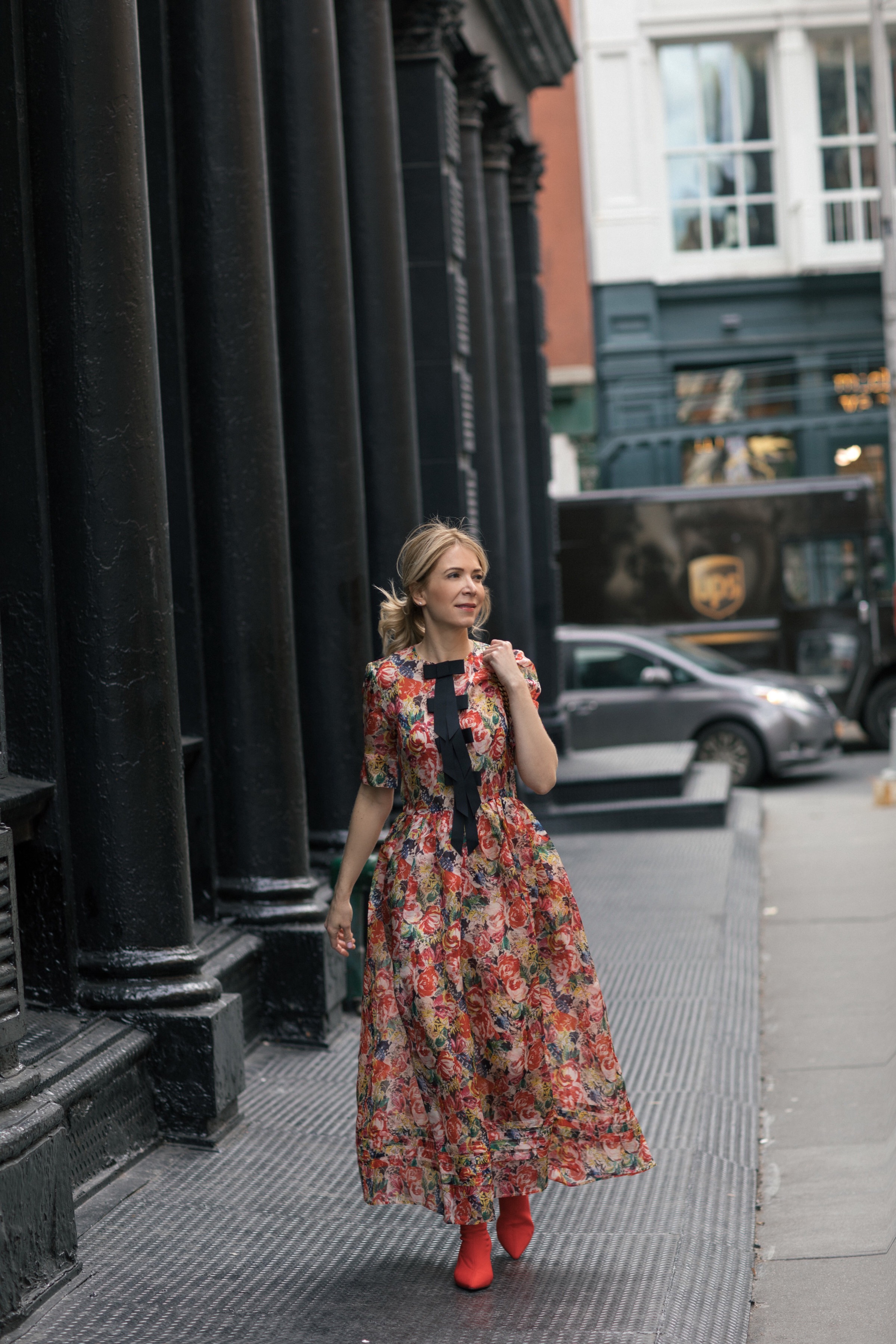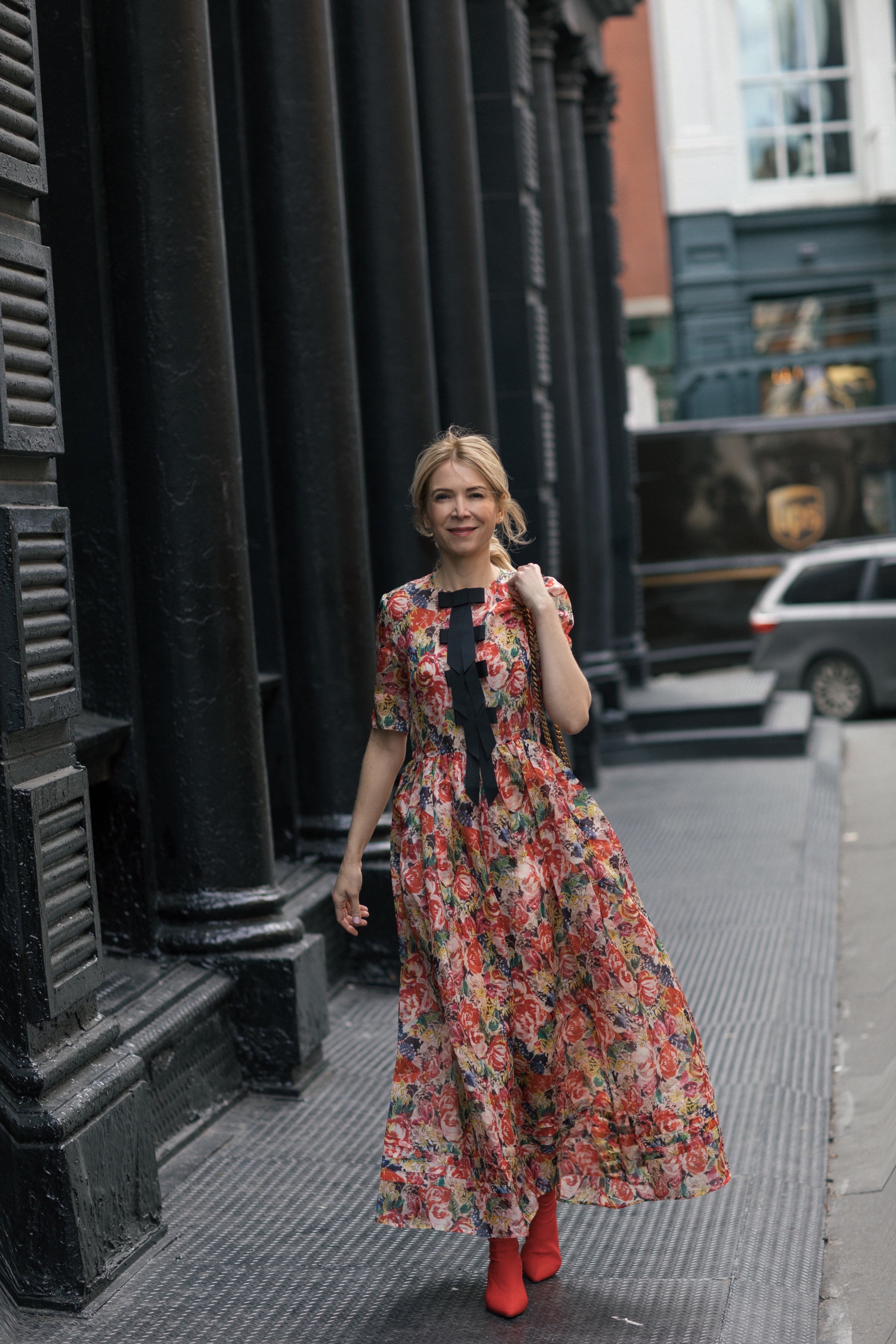 Dress, also here / Bag (sold out) similar here / Boots (old from Zara) but similar here and here
Even though I have lived in Manhattan for over 6 years, and New Yorkers wear black, black and more black, I still love to wear color.  And I love florals.  And I am loving the brand Ganni.  They are based in Copenhagen and everything I have seen by them is bright, bold, colorful, original, yet very flattering. The Ganni mission according to their website is to "fill a gap in the advanced contemporary market for effortless, easy to wear pieces that women instinctively reach for day in and day out…"  Now that is what I am talking about!  I discovered them last summer on Shopbop, and I have bought a few pieces since and every single one I love and find very easy to wear.  You can buy Ganni on Shopbop, Net-a-porter, Revolve, and mytheresa.com.  Some other pieces I have and love by Ganni are their Juilliard sweater, this lavender Fenn wrap coat, and these floral pants.
Also, can we talk about dress wearing?  I personally don't wear dresses that much during the daytime in winter.  When I was working I wore dresses a lot with tights and boots.  But now that I am mostly home with my kids, walking around in the freezing (muddy) slush and ice of New York City more often than not pushing a stroller, it is jeans or joggers for me most days.  But I do wear dresses if I have a lunch, or if I am going out for drinks or dinner. I have only worn the dress in this photo one time!  But as it warms up, it will be coming out for some fresh air!  Happy Tuesday everyone!  Thanks for reading.
xx
Laura