Shorts: Ganni (also here and here) | Top: Zara (sold out, similar here) | Espadrilles: J.Crew (less expensive price here)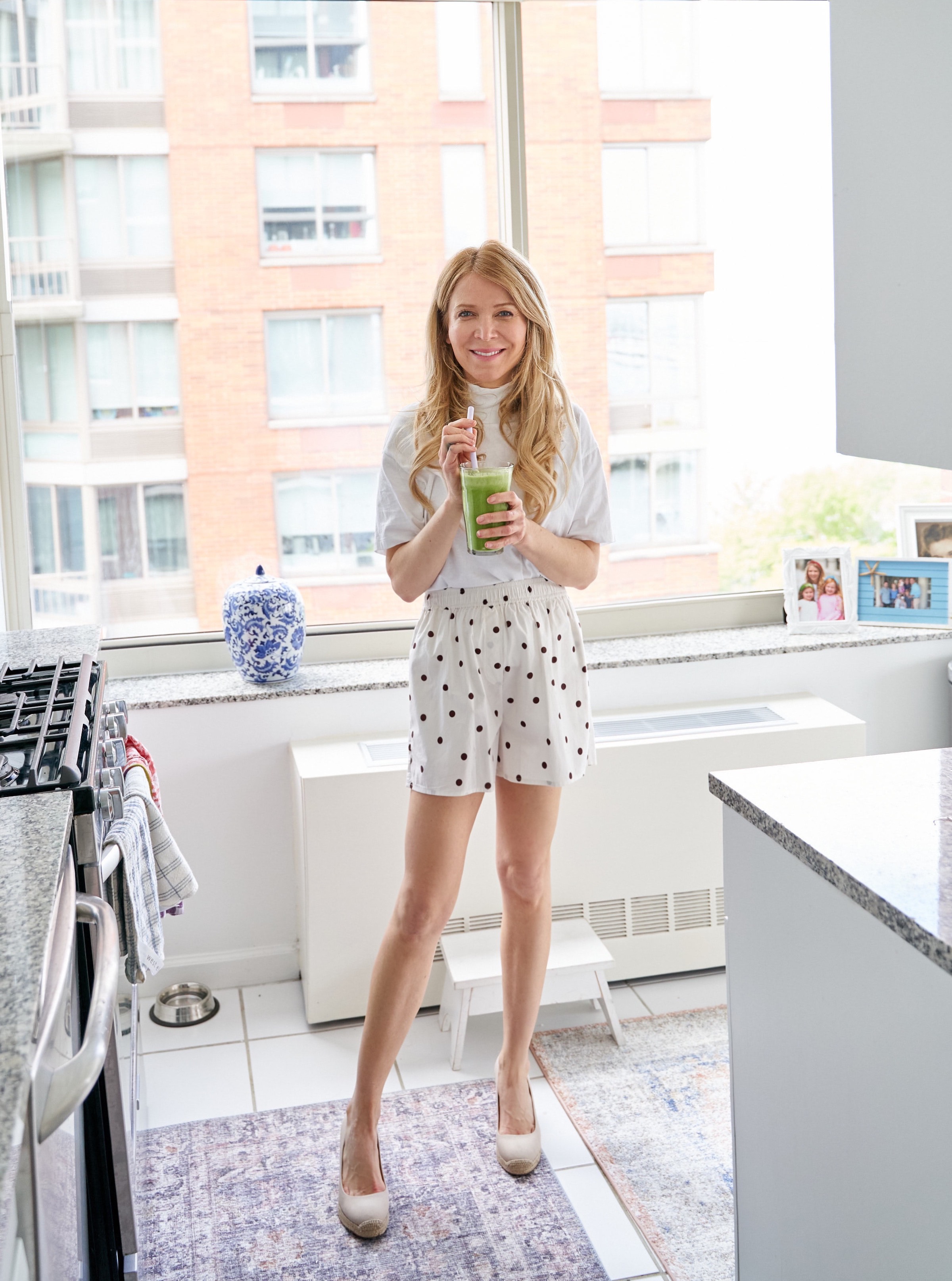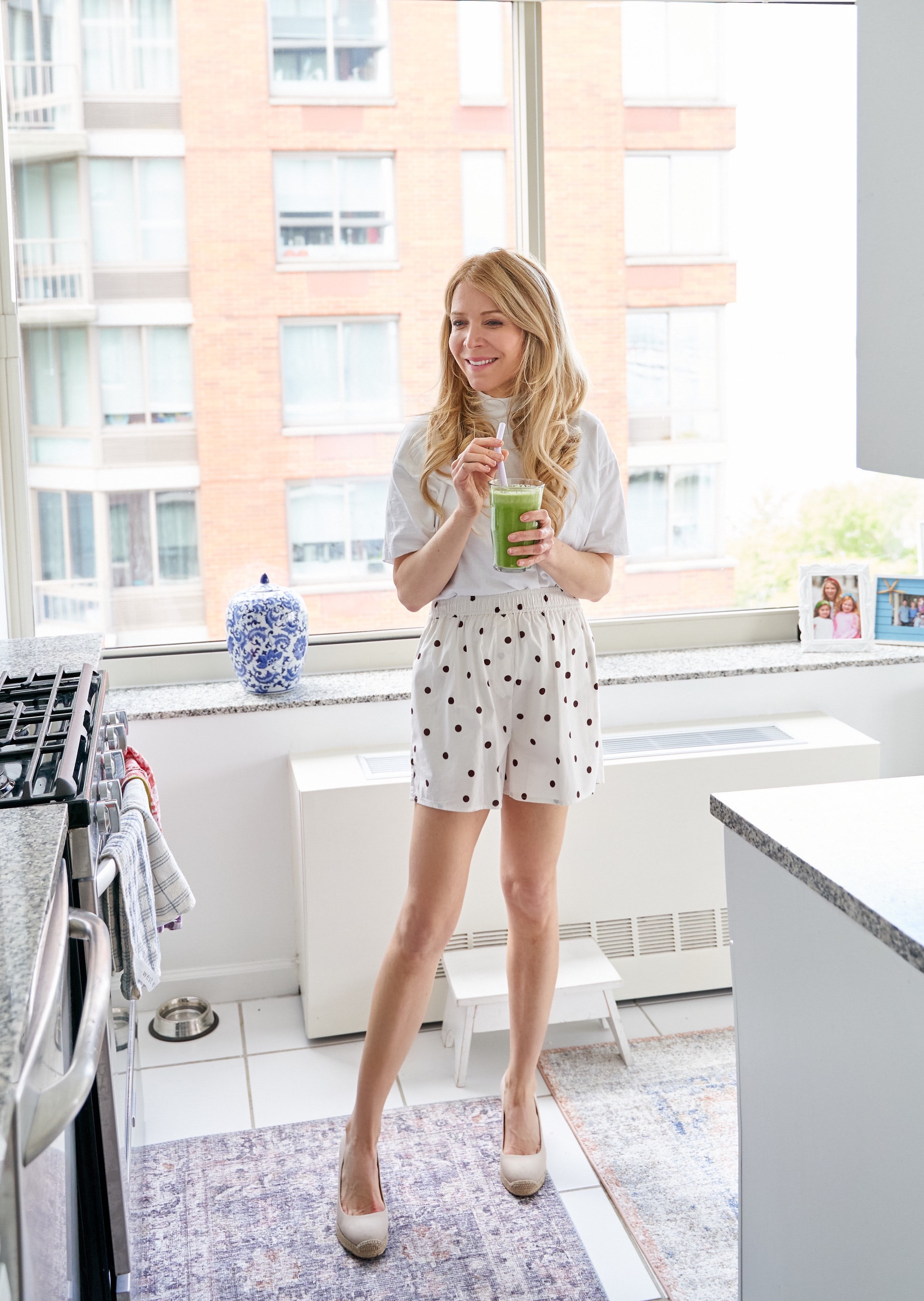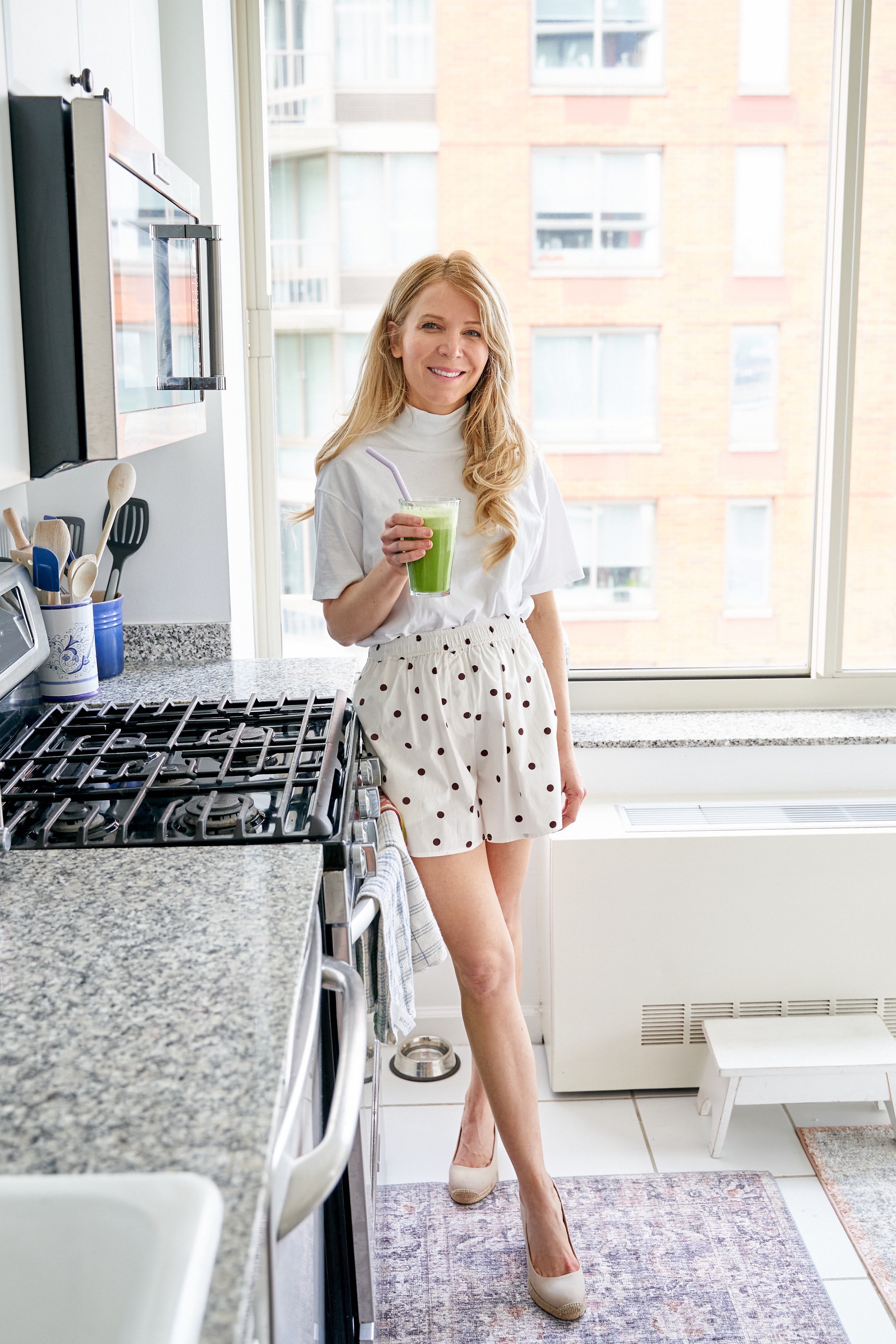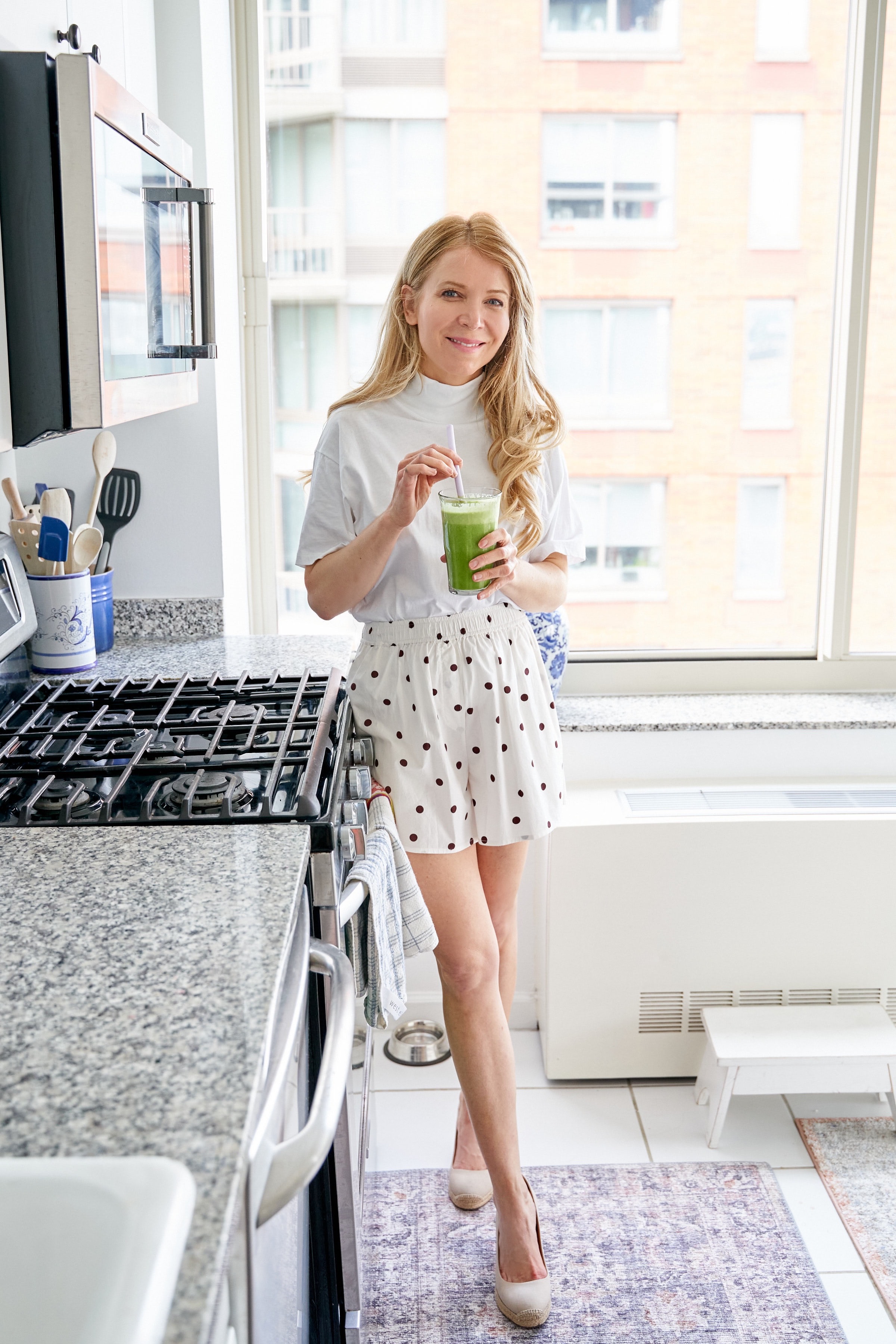 I make my green smoothie every day, usually in the late morning, in my Magic Bullet.  It has tons of vitamins, protein, and is low calorie (100-150 calories).  With only 3 ingredients that I keep on hand, it is a no brainer to just whip it up and make it a daily habit.
My husband also loves these smoothies. I share mine with him every day working from home in lockdown.  Matt is not the type of person that likes green juice or salads, so if he likes it, you know it must be tasty!  It is not really dense or filling enough to be a meal, but as a snack or meal accompaniment it is perfect!  I feel like it helps me get fuller at midday so I eat less junk food.
In my opinion, the key to its deliciousness is the Dannon Light Greek Yogurt.  You can use other yogurt, like Chobani, or plain yogurt with honey, or a scoop of protein powder, but to me these don't taste quite as good.  For some reason the Dannon Light & Fit Greek Yogurt just makes the smoothie taste amazing – trust me.  And it has only 80 calories and 12 grams of protein!
Sometimes, I make this smoothie without any yogurt so I am just blending spinach, banana, ice and water.  If I leave out the yogurt , I add more banana. This is also a very healthy smoothie and a good way to get in your spinach (and without the yogurt it is zero points on Weight Watchers).
Ingredients:
3-4 cups of spinach
1/3-1/2 frozen ripe banana (I keep bananas peeled and cut up in the freezer)
1 Dannon Light & Fit Greek Yogurt (I use the strawberry, cherry, or blueberry flavor)
4 ice cubes
1-2 cups cold water
First, pack the spinach in to the Magic Bullet (spinach goes in first).  Then, scoop in your yogurt.  Top with the banana chunks and ice cubes, and pour in the cold water.  Blend for 30 seconds to a minute, until smooth!  Enjoy!
Thanks for reading!
xxxxxxx
Laura
Photos by Mike Kobal
SHOP THE POST