Skirt: Zara on sale for $35 (pleated one here on sale also for $35, and another not on sale here) | Blouse: Zara (sold out, similar here and here) | Boots: Isabel Marant | Bag: Chanel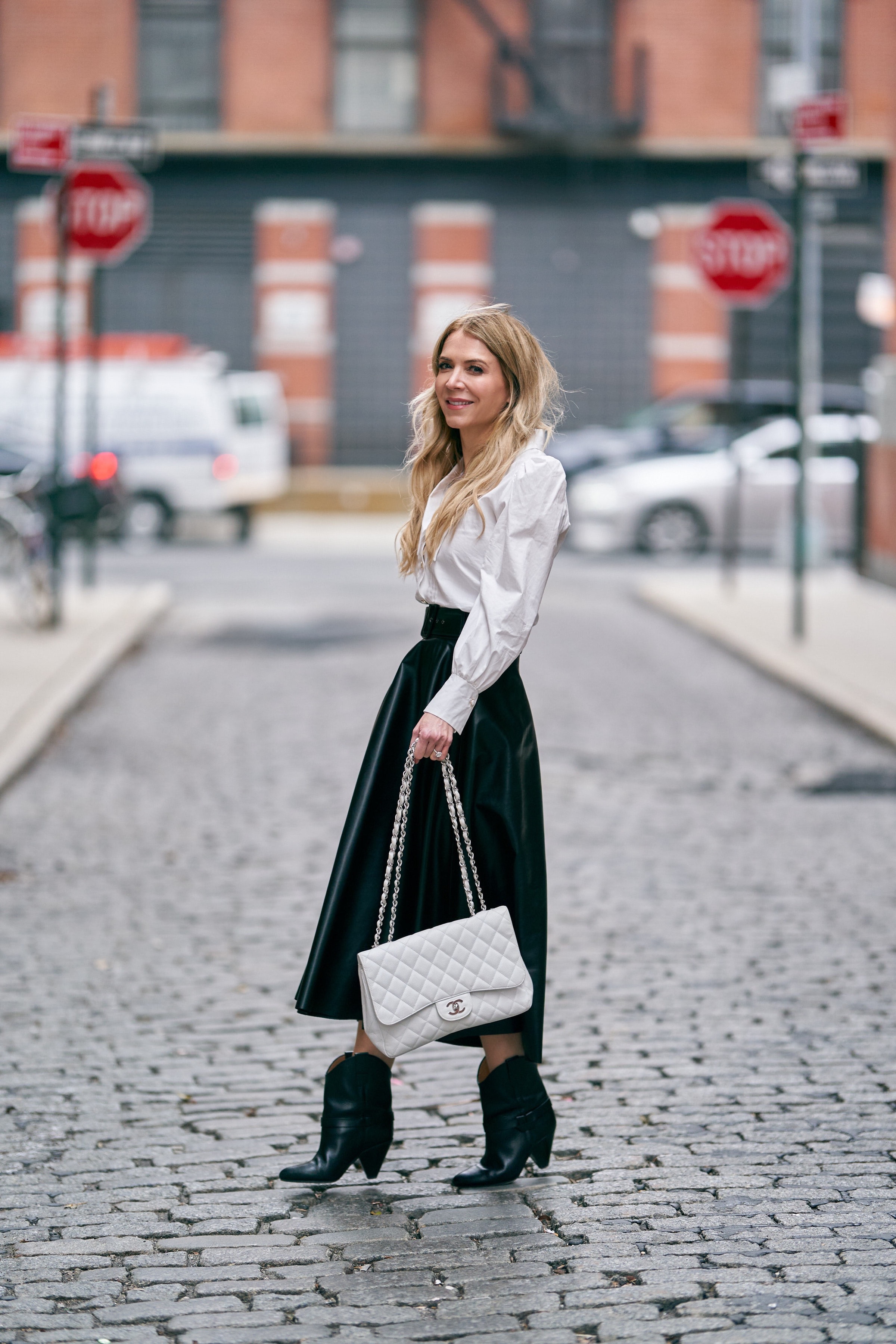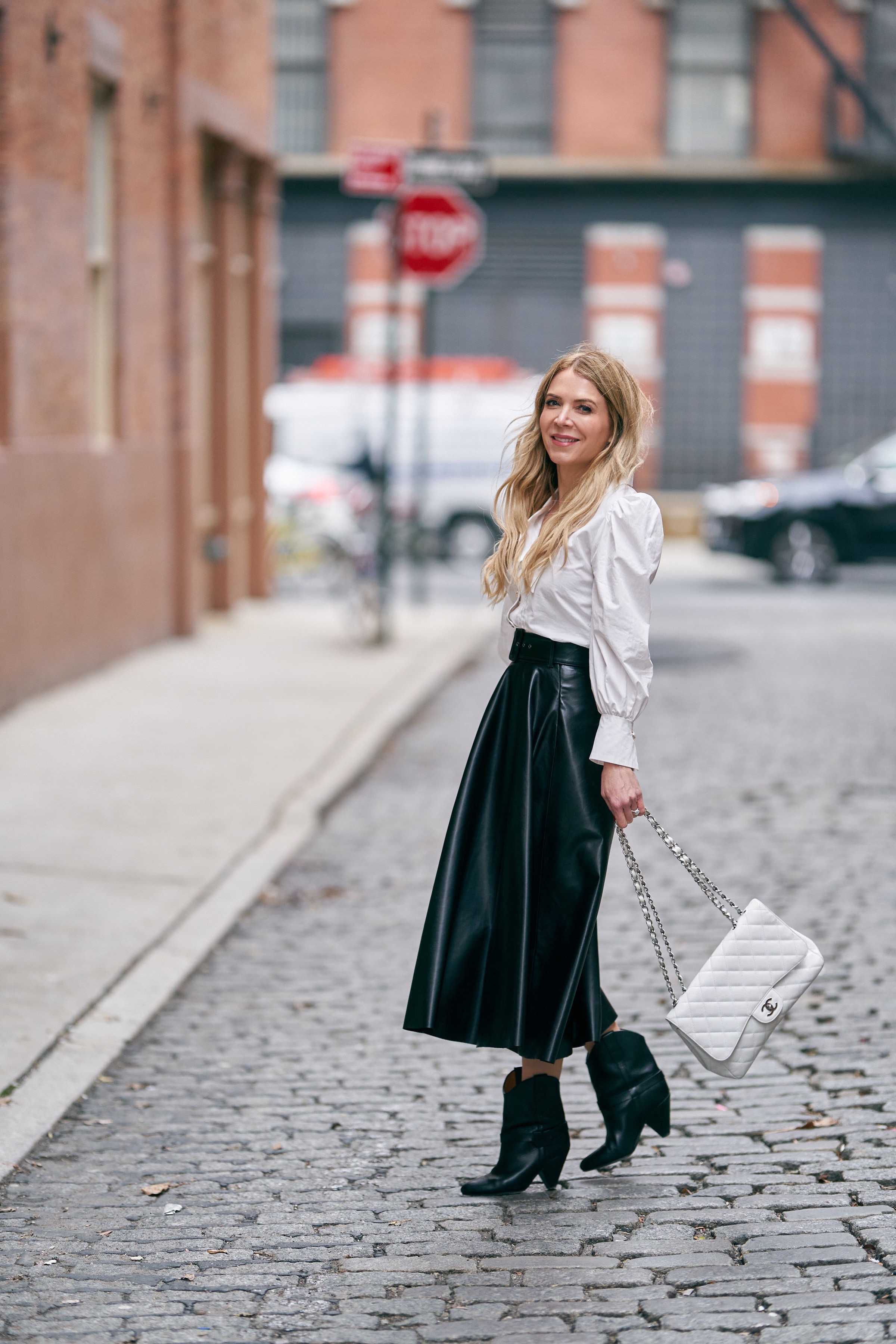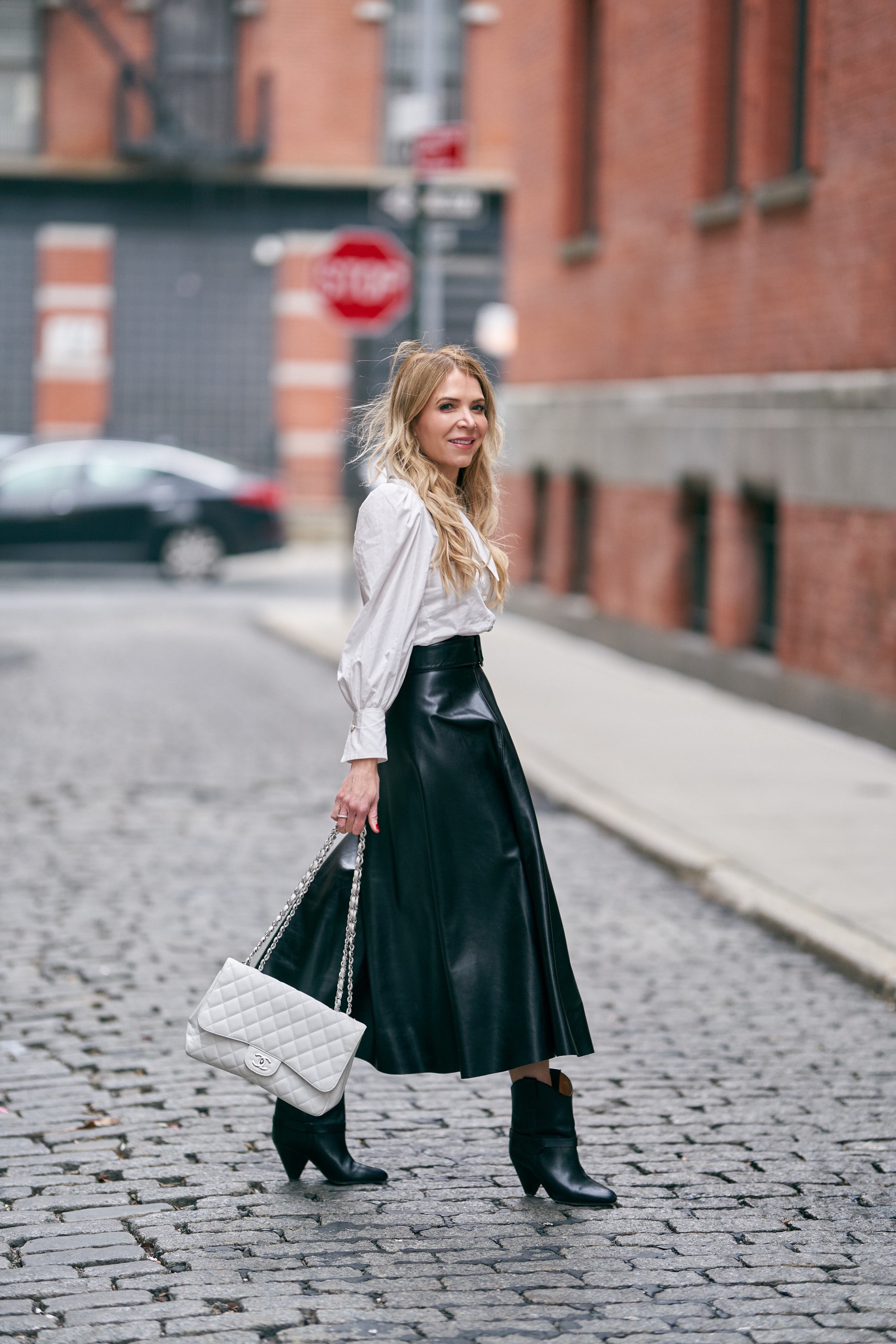 The after-Christmas sales are in full swing, including a big Zara sale which is on now online and in-store!  I went yesterday to the store and it was so crowded.  Normally my idea of torture!  But there were so many good pieces marked down so much, I could not resist braving the crowds for a quick run-through of the store.  My belted faux leather skirt which I bought a couple of months ago for full price, is included in the sale, for $35.
Yesterday in-store I did spontaneously buy several items, but the lines were so long I didn't even try them on (the 30 day return policy is still in effect even with sale items)I   I tried it all on when I got home, and was so excited I ended up liking everything I grabbed, which is unheard ofI
Here are the things I bought:
–Pink puff sleeved tulle blouse (very sheer, but very gorgeous!
-These silver metallic heels (so gorgeous and comfy, perfect for NYE)
-This balloon sleeve sweatshirt for under $20
-This cozy zip up black faux fur with a hood for under $80
-These knit joggers
-These satin joggers for under $26
I am not normally such a sale person but I have been loving Zara so much.  I actually often find I love many of the pieces I get from Zara even more several seasons down the line.  I encourage you to browse their sale collection for some amazing buys online here.
I've got these sale items in my online shopping cart:
-High heeled (real leather) slouchy white boots for $129
-This Peter Pan collar sweatshirt
-These dark green zippered jogger pants
-These mid-heeled (real leather) slouchy tan boots (I love these so much!)
-This gorgeous velvet belt with the ornate gold buckle
-These leather pants (not on sale but OMG)
-This gold stretchy belt to wear with the leather pants or over sweatshirts (loving how Zara is styling belts layered OVER sweaters and sweatshirts, so '80s.  Definitely copying this!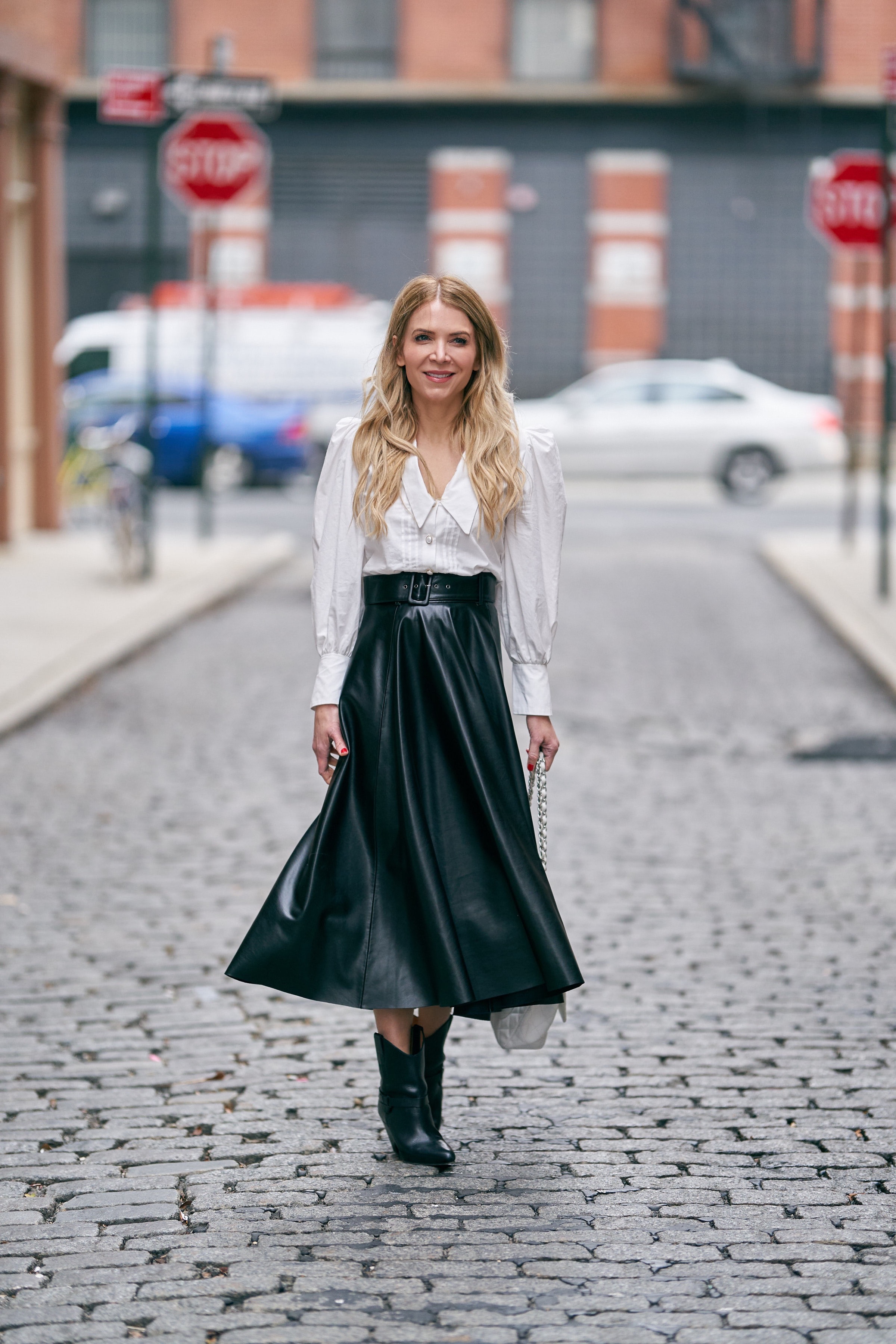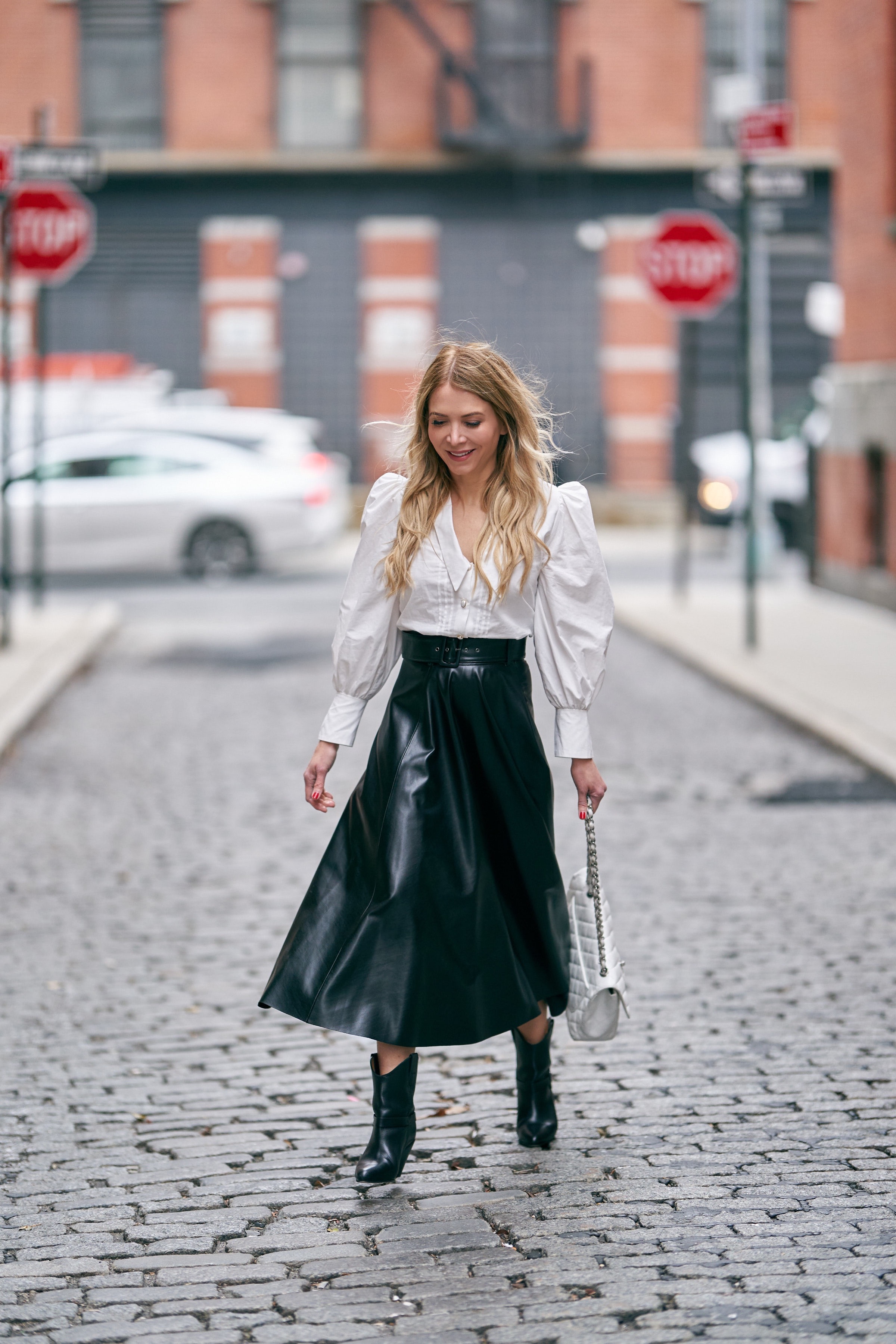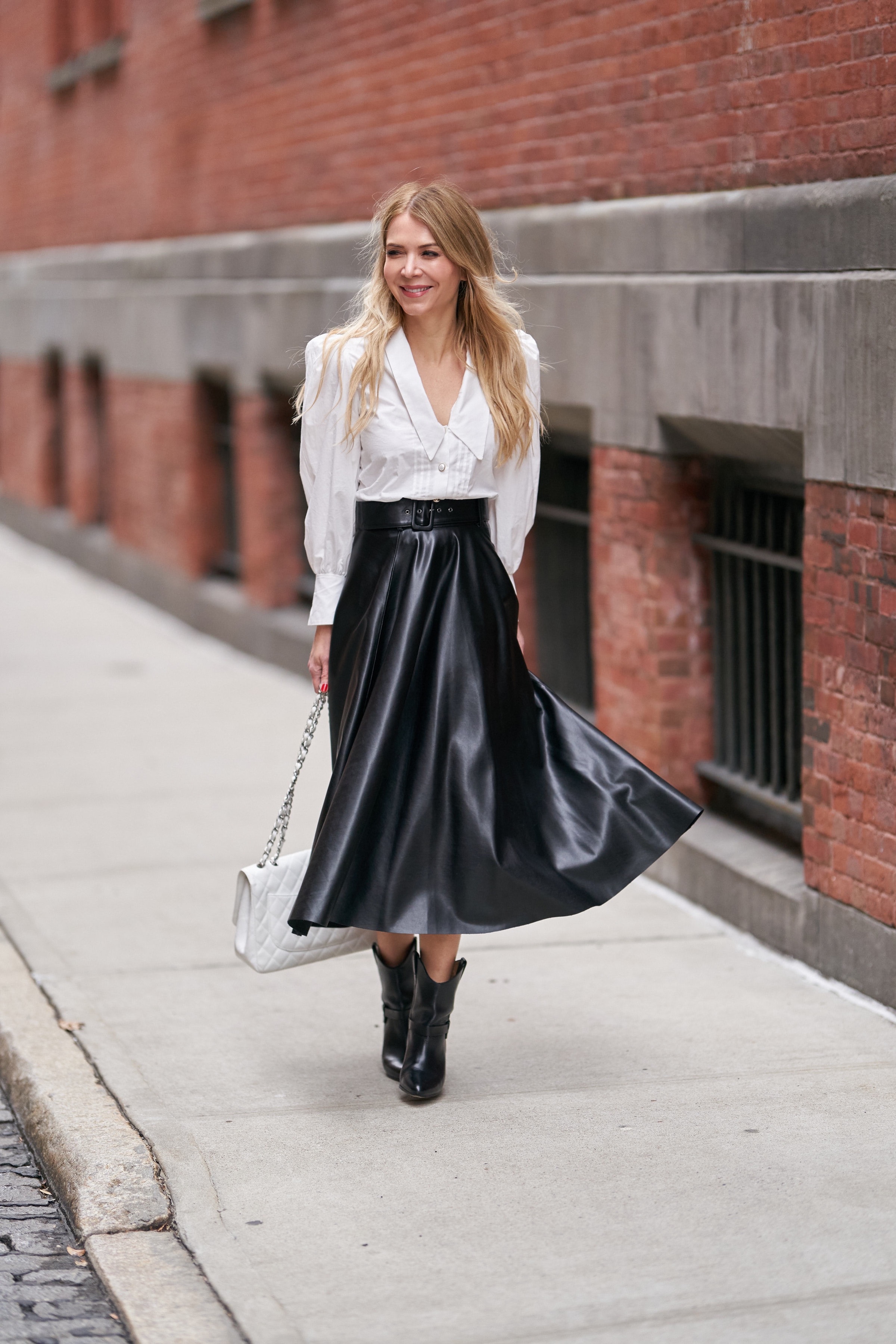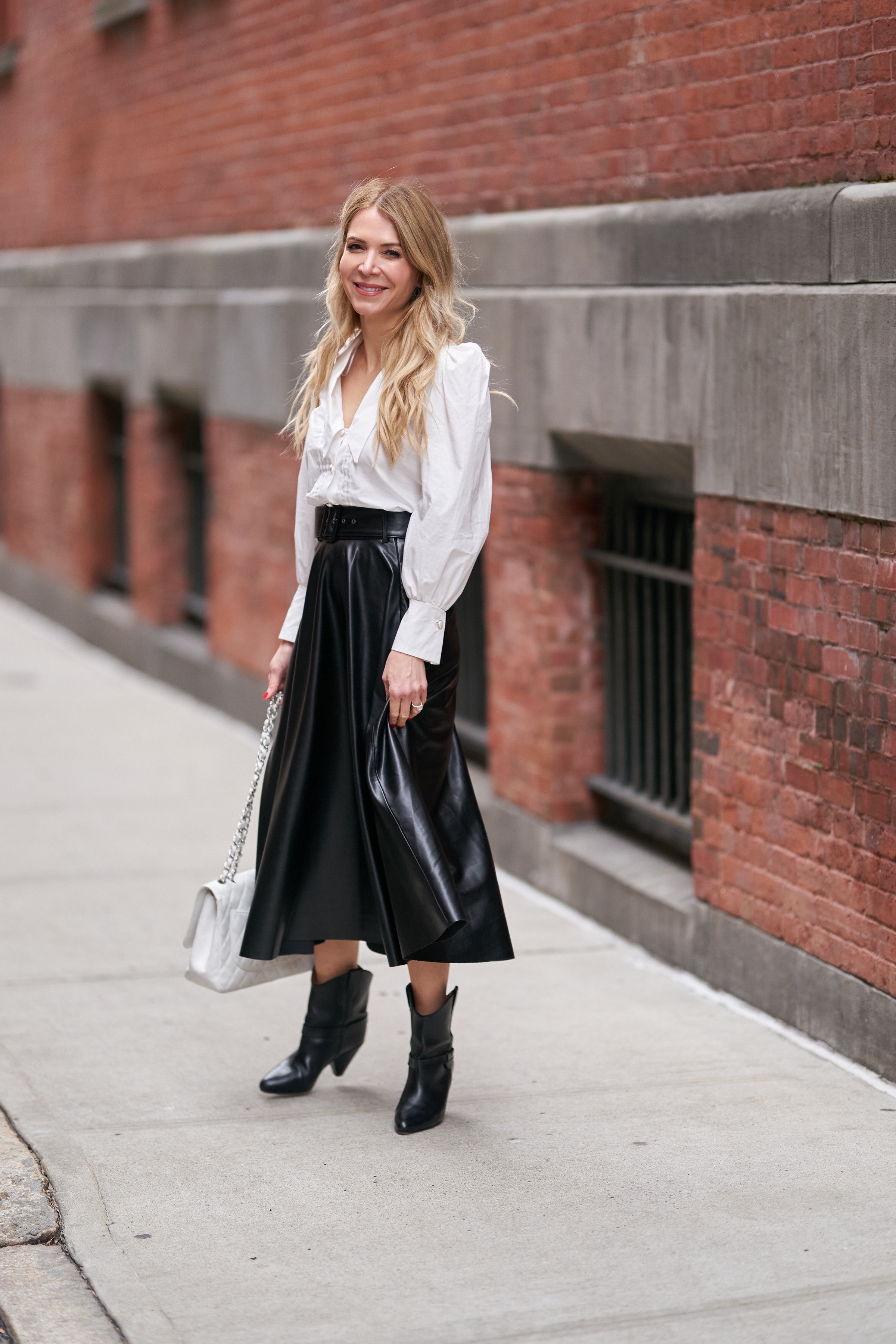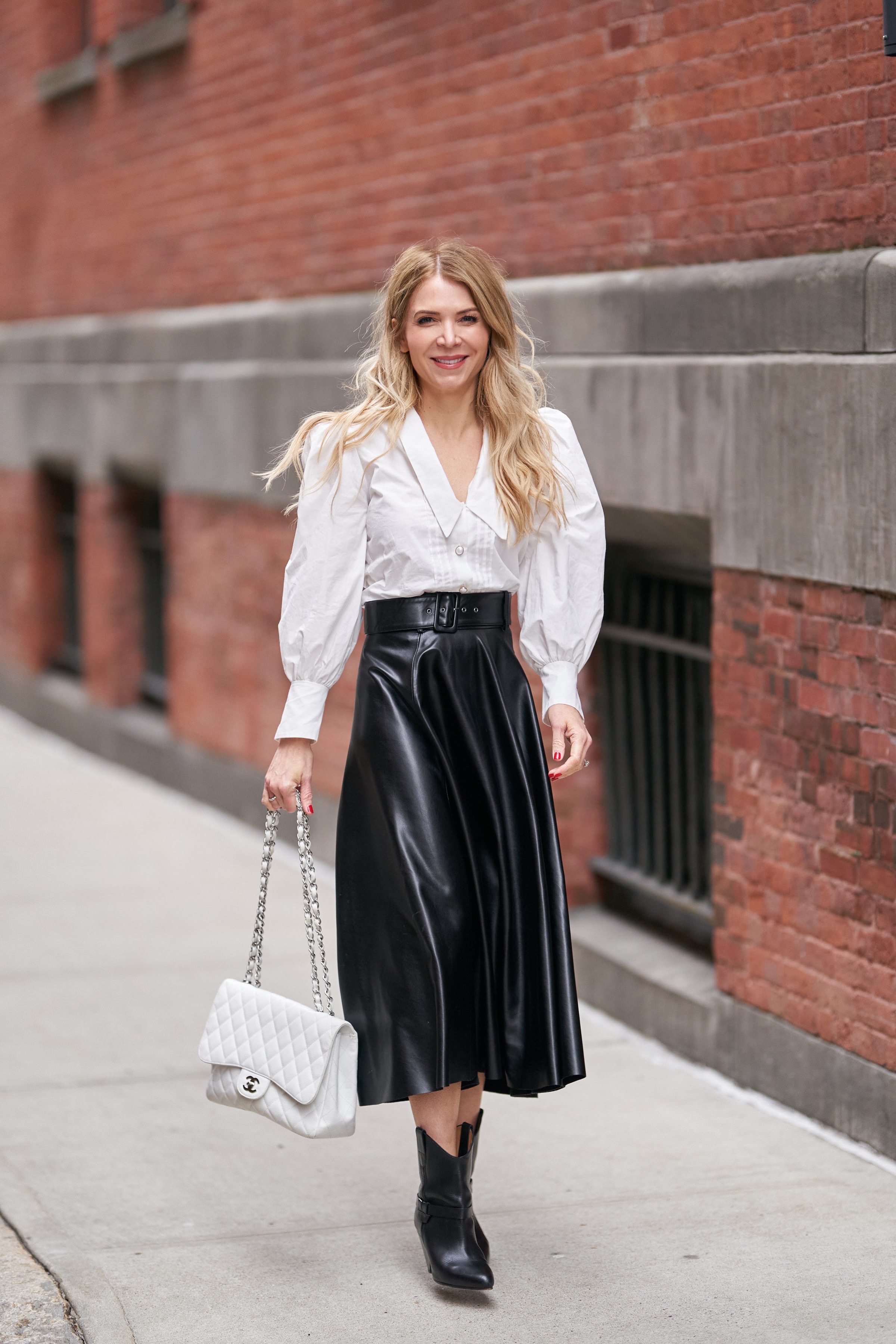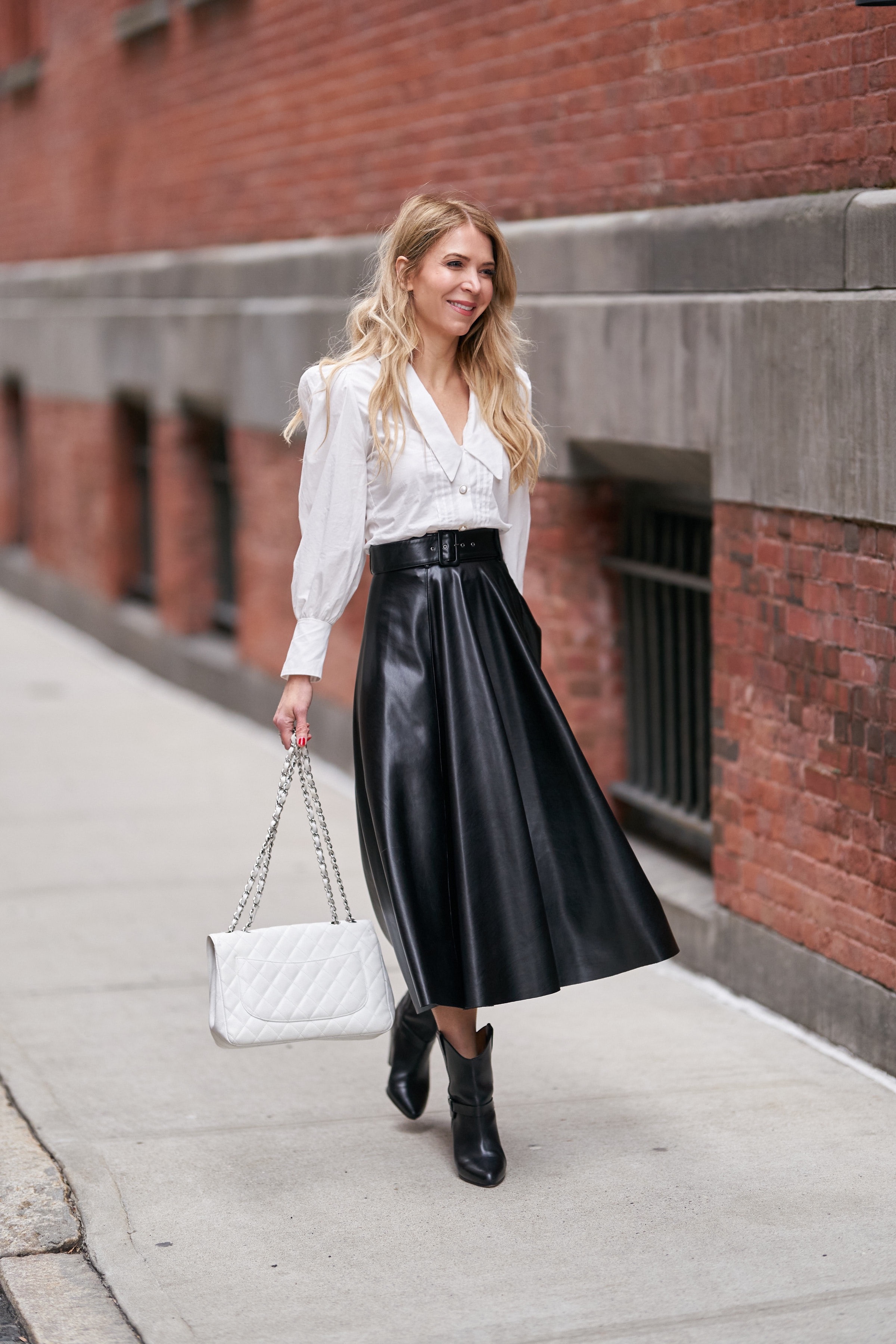 Do you shop the after Christmas sales?  Thanks for reading!
Photos by Mike Kobal