Blazer: Lioness | Turtleneck: Everlane | Denim: Mother | Bag: Chloé | Shoes: Tibi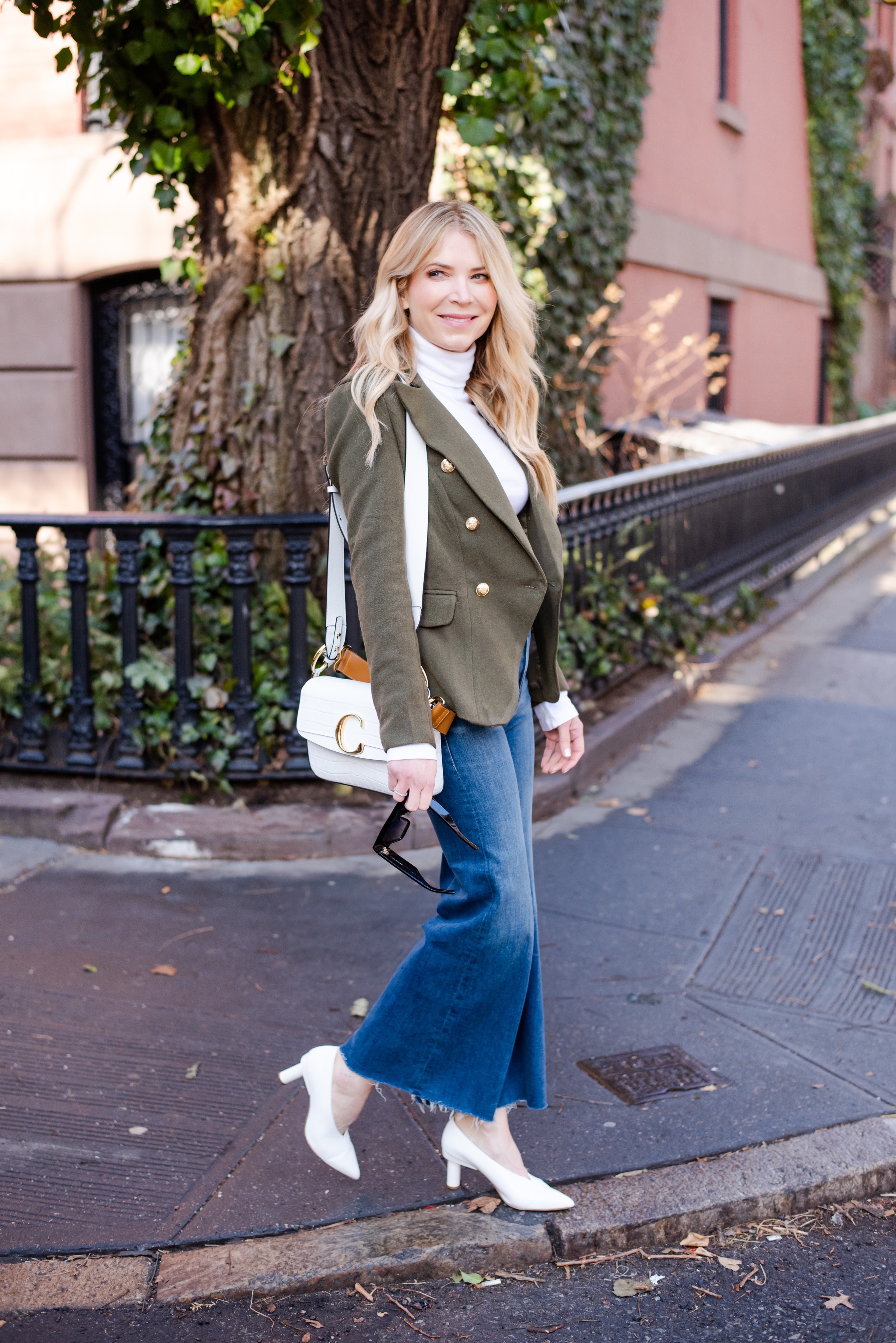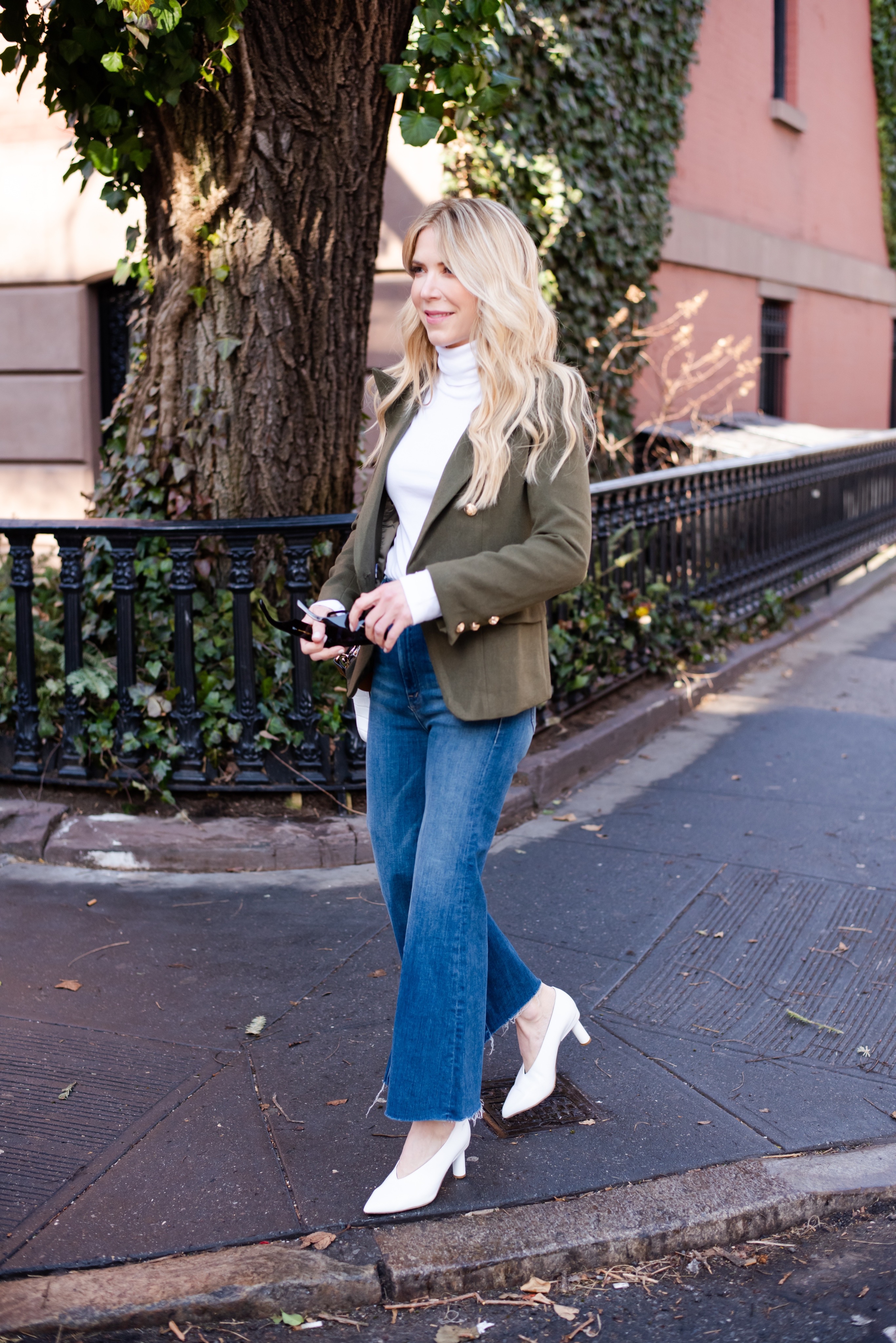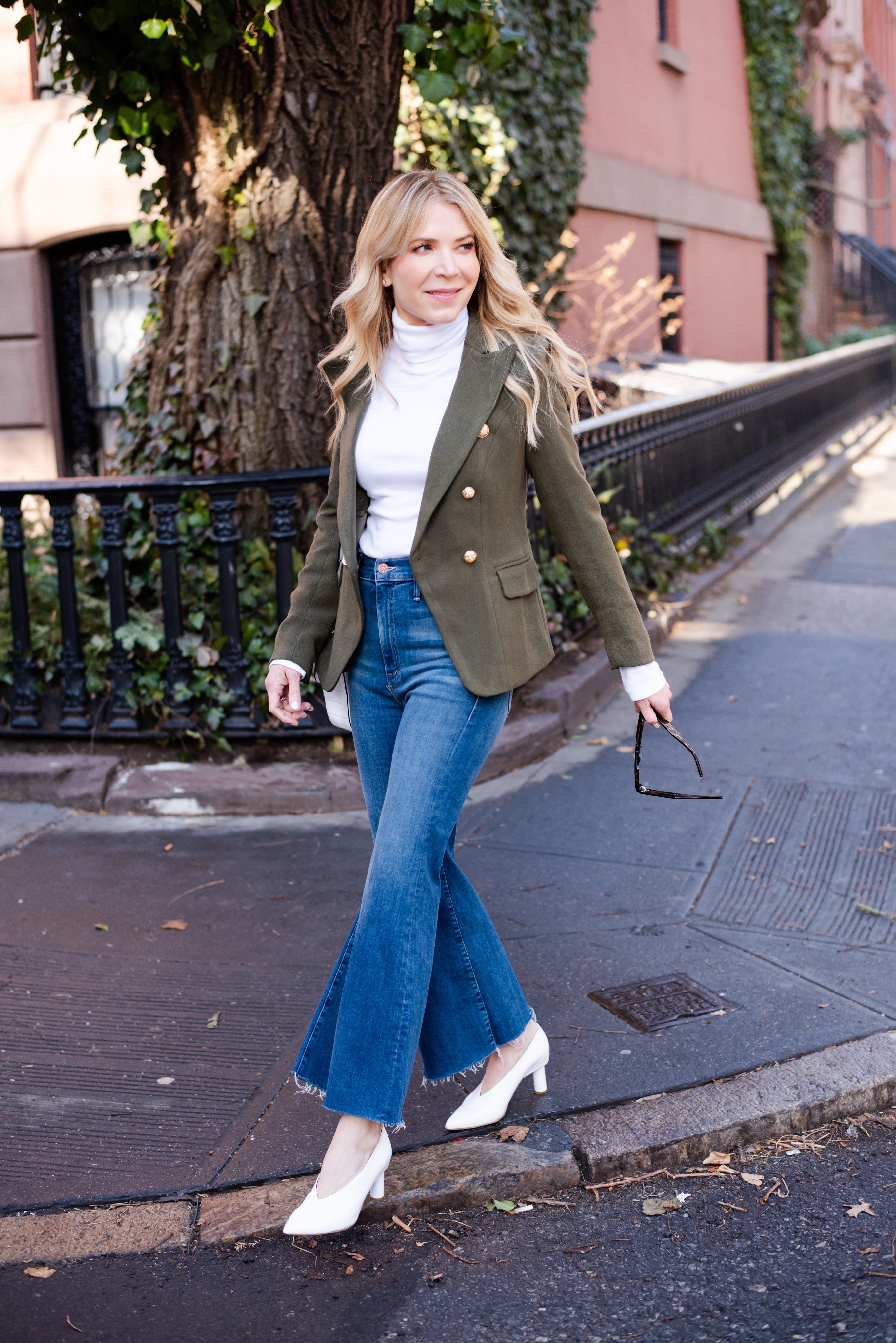 I prefer not to spend a lot of money on blazers!
Finding a wearable blazer that is reasonably priced is actually really difficult.  In the past, almost every blazer I have bought as a "splurge" I have barely worn.  Mostly it is a comfort thing.  If the blazer does not have a slight stretch to the fabric or is a bit tight at the shoulders, it is game over for me.  Expensive blazers are often incredibly tailored and structured, and the result can be a bit uncomfortable.  And then I feel so burned!  These blazers have sat in my closet for years all I feel is guilt, guilt, guilt for buying them!  So I have learnt my lesson and I really don't go for pricey blazers anymore.  I've actually ended up wearing blazers I've bought from Zara and H&M the most – the prices are right and the two I am thinking of in my closet are cut for comfort as well as style.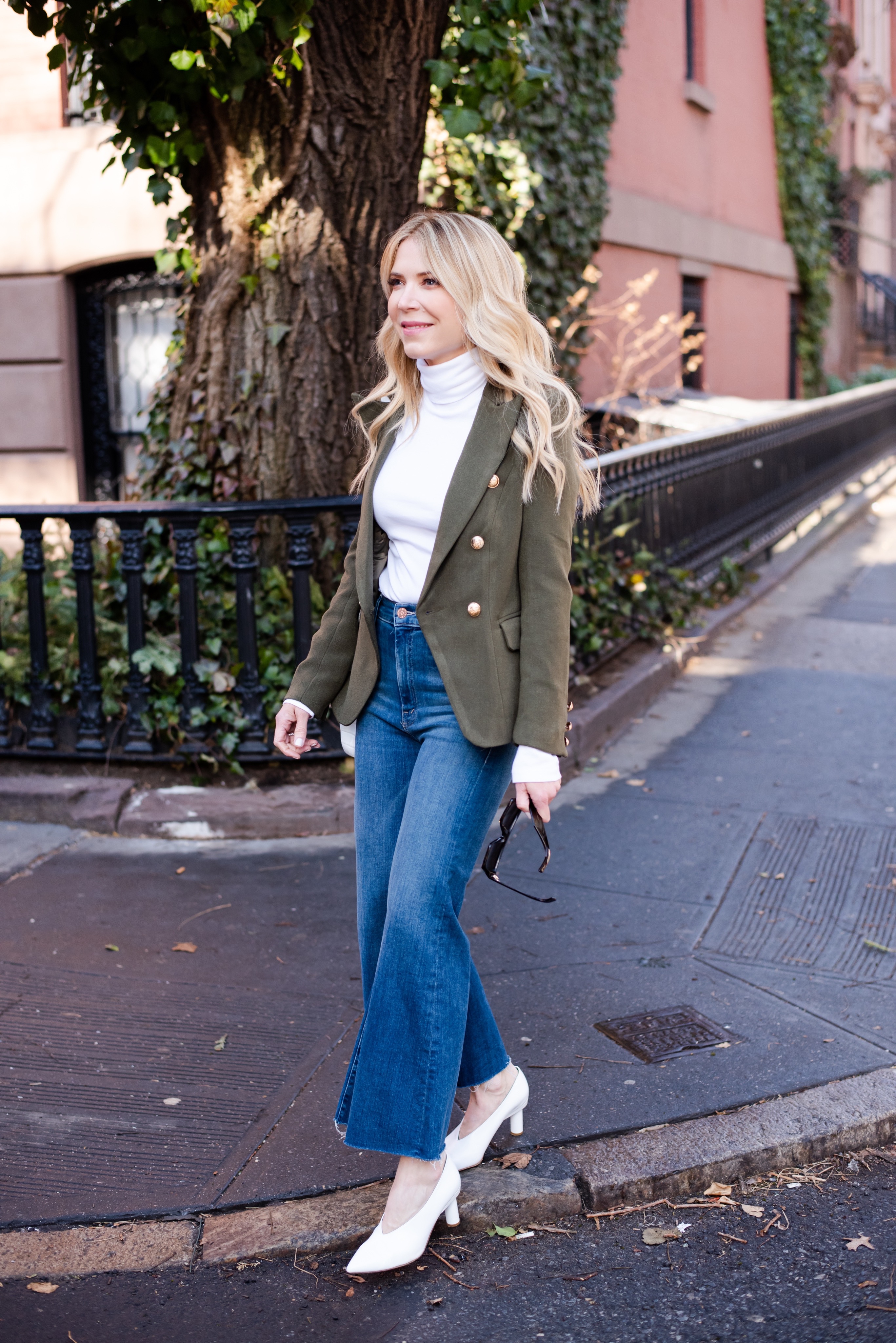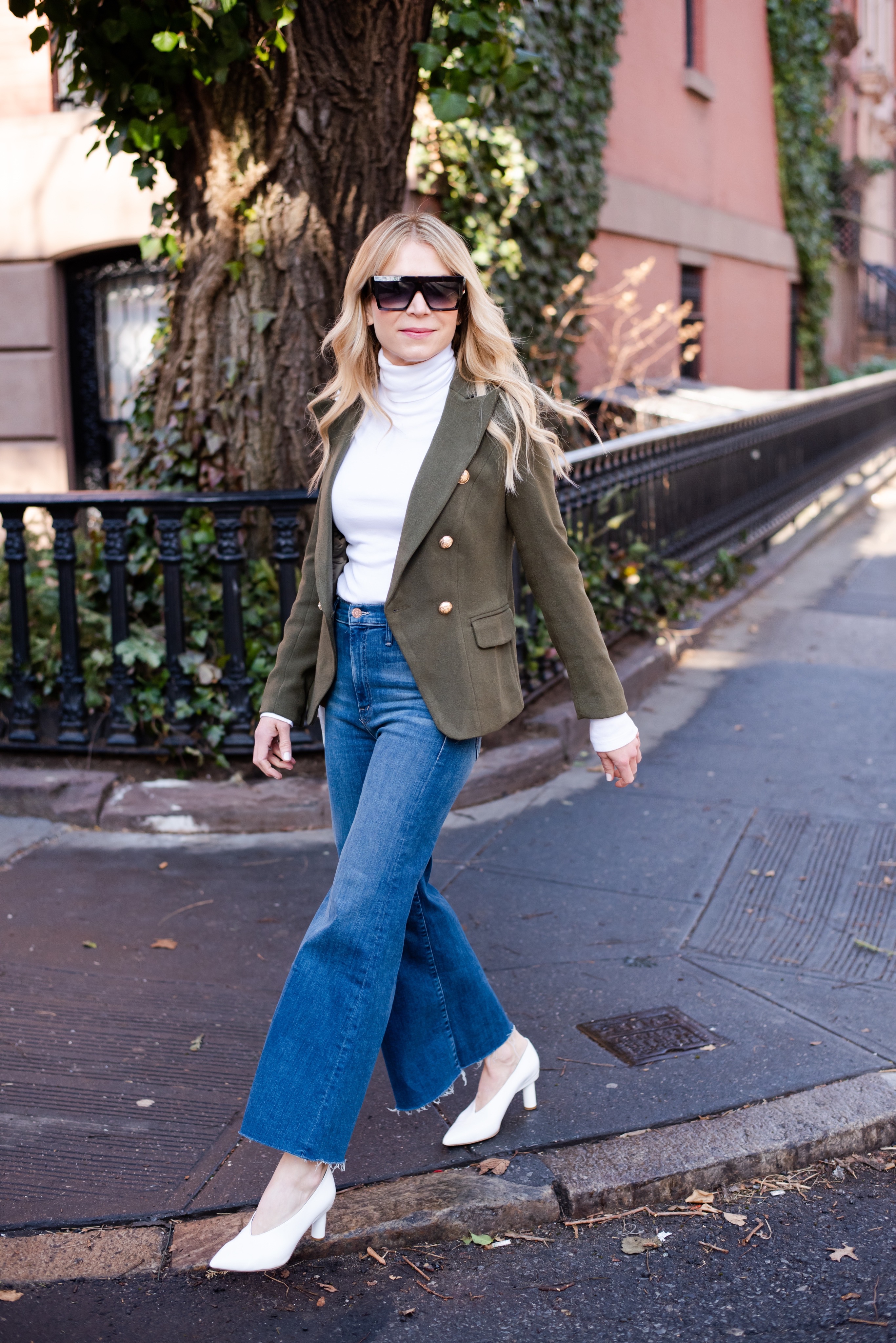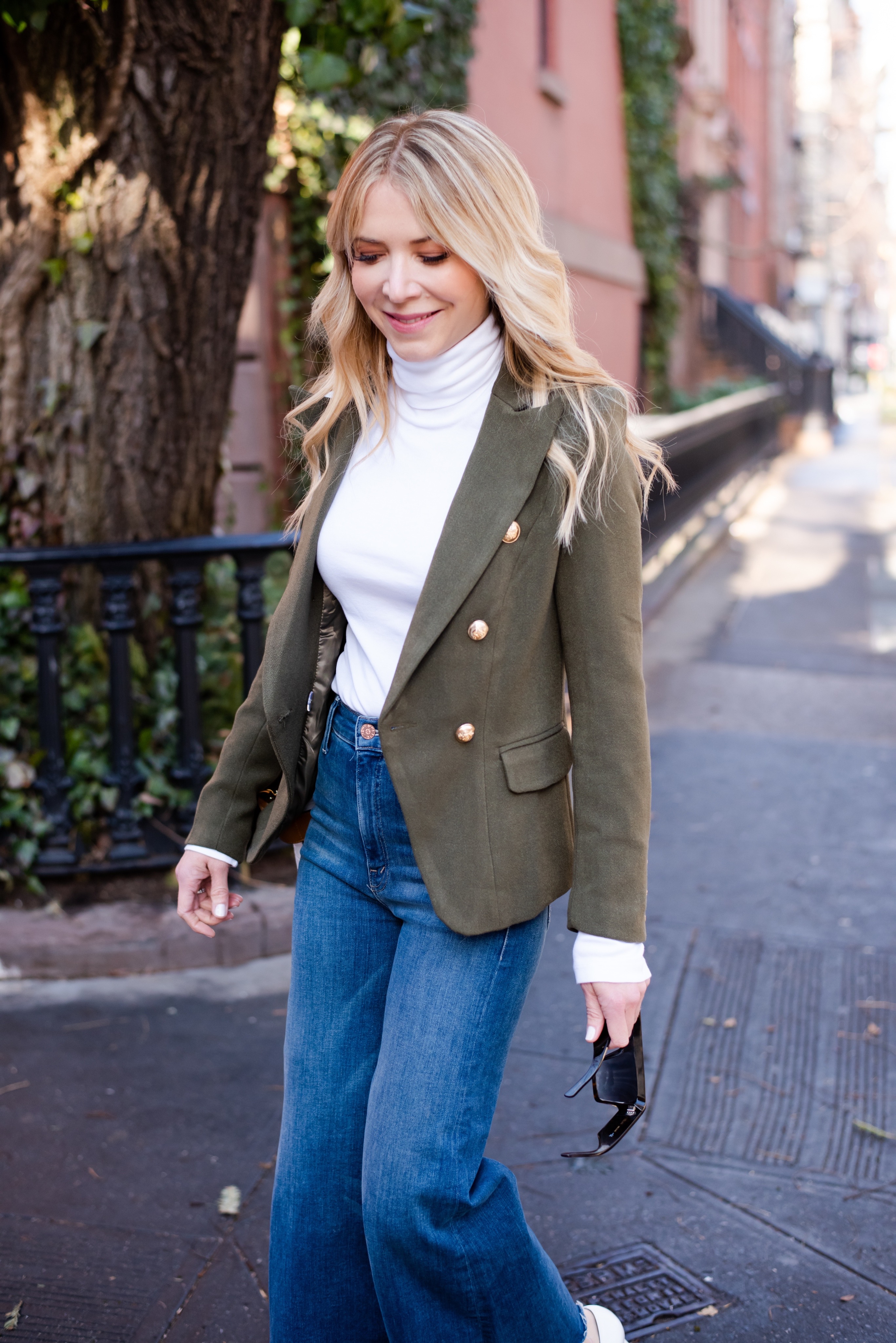 That being said, the Balmain blazer is a work of art!
The one exception to my rule about not going for pricey blazers would be the Balmain blazer.  It just calls to me.  It has such a great cut, tapered in at the waist, with double breasted gold buttons.  It literally grabs my eye every time I spot one (or a lookalike to one).  I have had my eyes on it for a year now but it is over $2,000!  So I set out to find a great copy!  I saw that Veronica Beard and a few other brands do the double breasted gold button blazers as well, but they are also pricey, like about $500!  So I kept looking….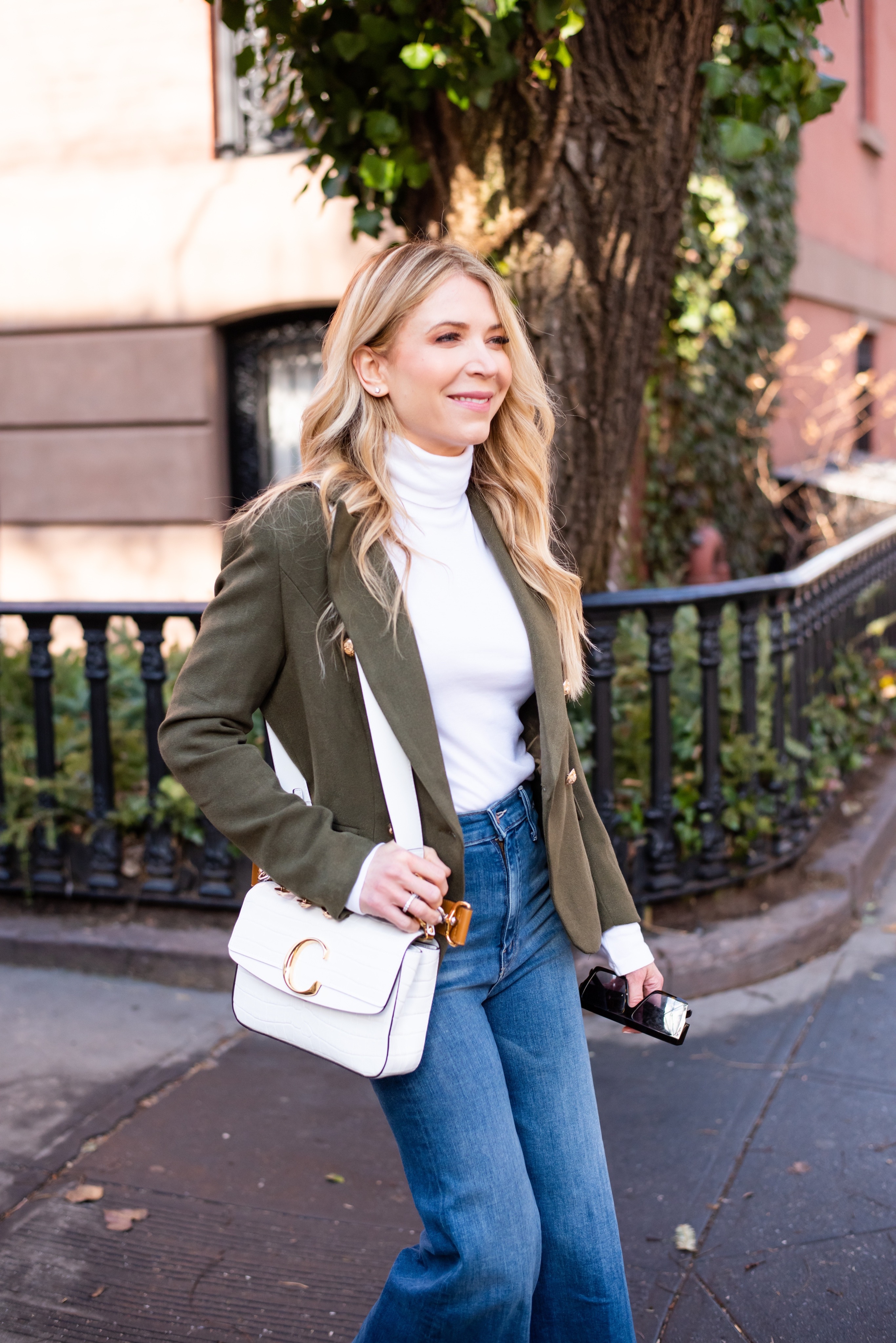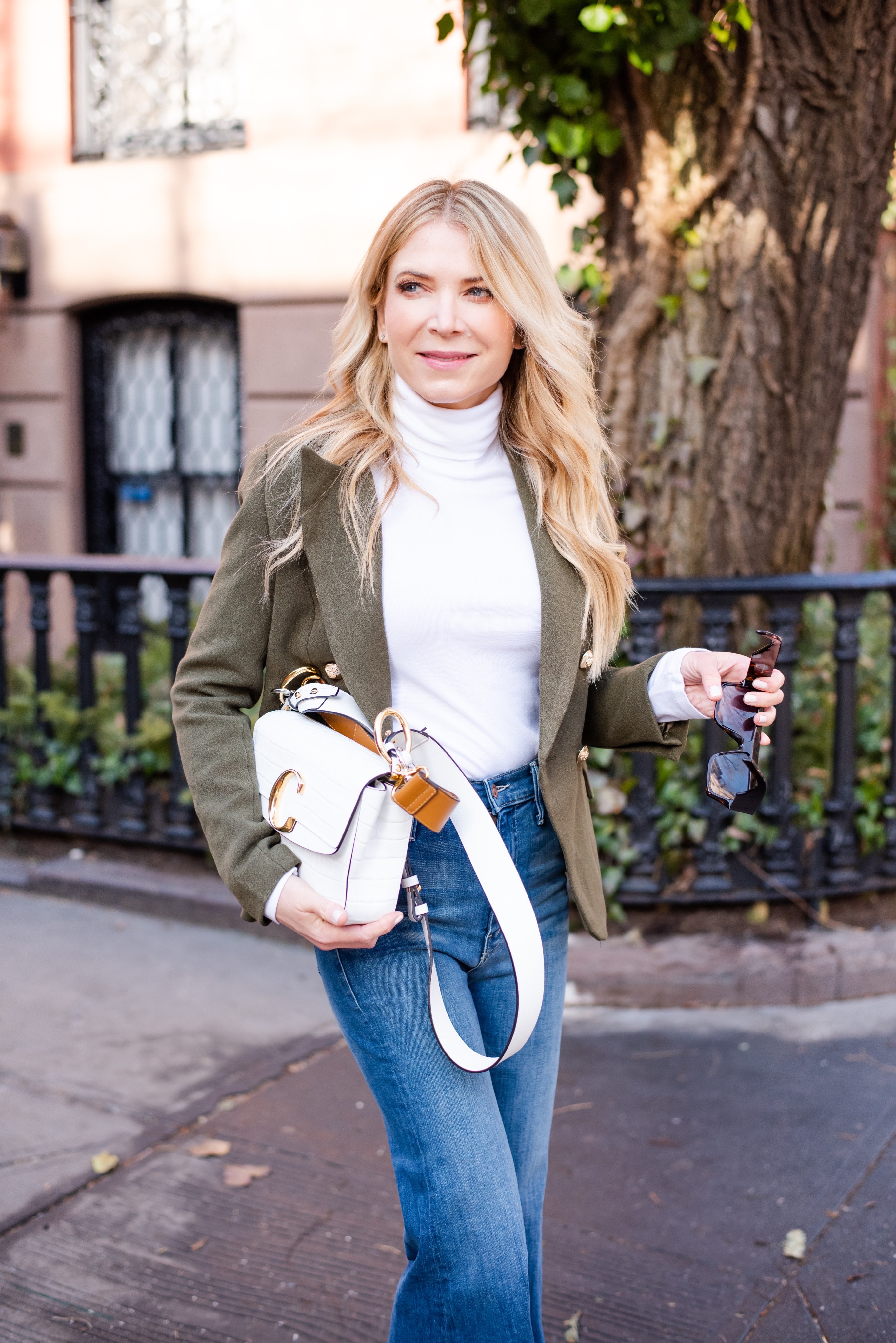 The Palermo Blazer looks like the Balmain Blazer but is $88!
Just last week I spied this Lioness Palermo blazer when I was browsing on Shopbop!  I did a double take at the price, only $88.  Eureka!  It looks so much like the Balmain blazer!  I ordered it in green and also in white immediately!  It also comes in black, navy blue and burgundy.  When I tried it on, I just knew.  It was that feeling when you put something on and you feel comfortable in it and just know you will wear it!  This blazer is made out of a stretchy jersey fabric.  So it feels like a sweatshirt, not a tight unforgiving blazer.  It looks tailored and keeps its structure though – in the photos here you cannot tell that it is actually made of a soft fabric.    So you get the look of the upmarket blazer but the feel of a jersey cardigan!
And let's get real – my husband and probably most of my girlfriends would probably never notice or care what brand blazer I am wearing.  And ultimately, what I like about the Balmain one (the tapered waist, the gold buttons, and the flared hem with the pointed bottom lapels), this one delivers.  For just a fraction of the price!
Thank you so much for reading!
xxxxxx
Laura
Photography by Alexis El Massih
SHOP THE POST