Sweater: Chicwish | Tulle Skirt: Chicwish | Sneakers: Ganni, on sale here | Bag: Boyy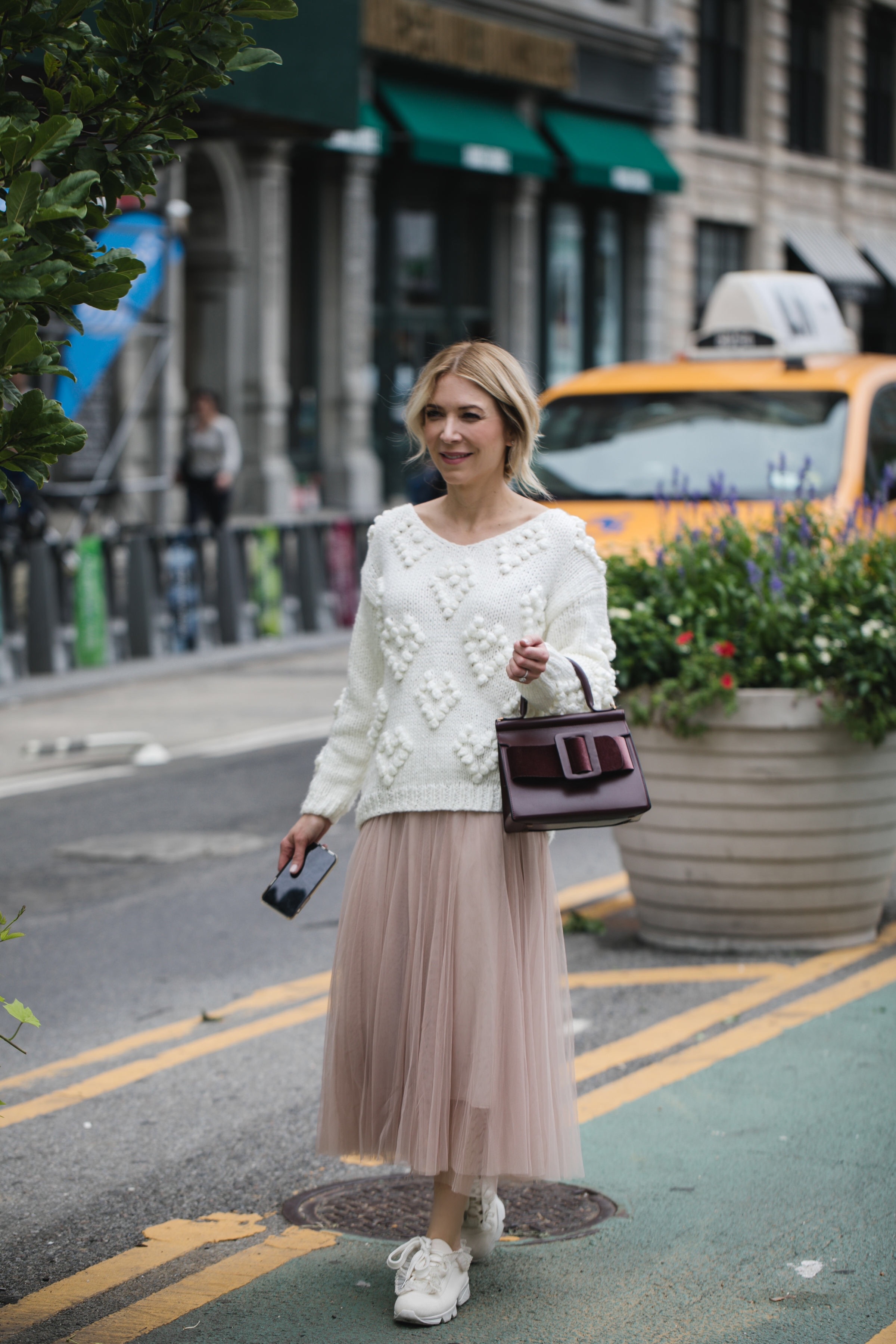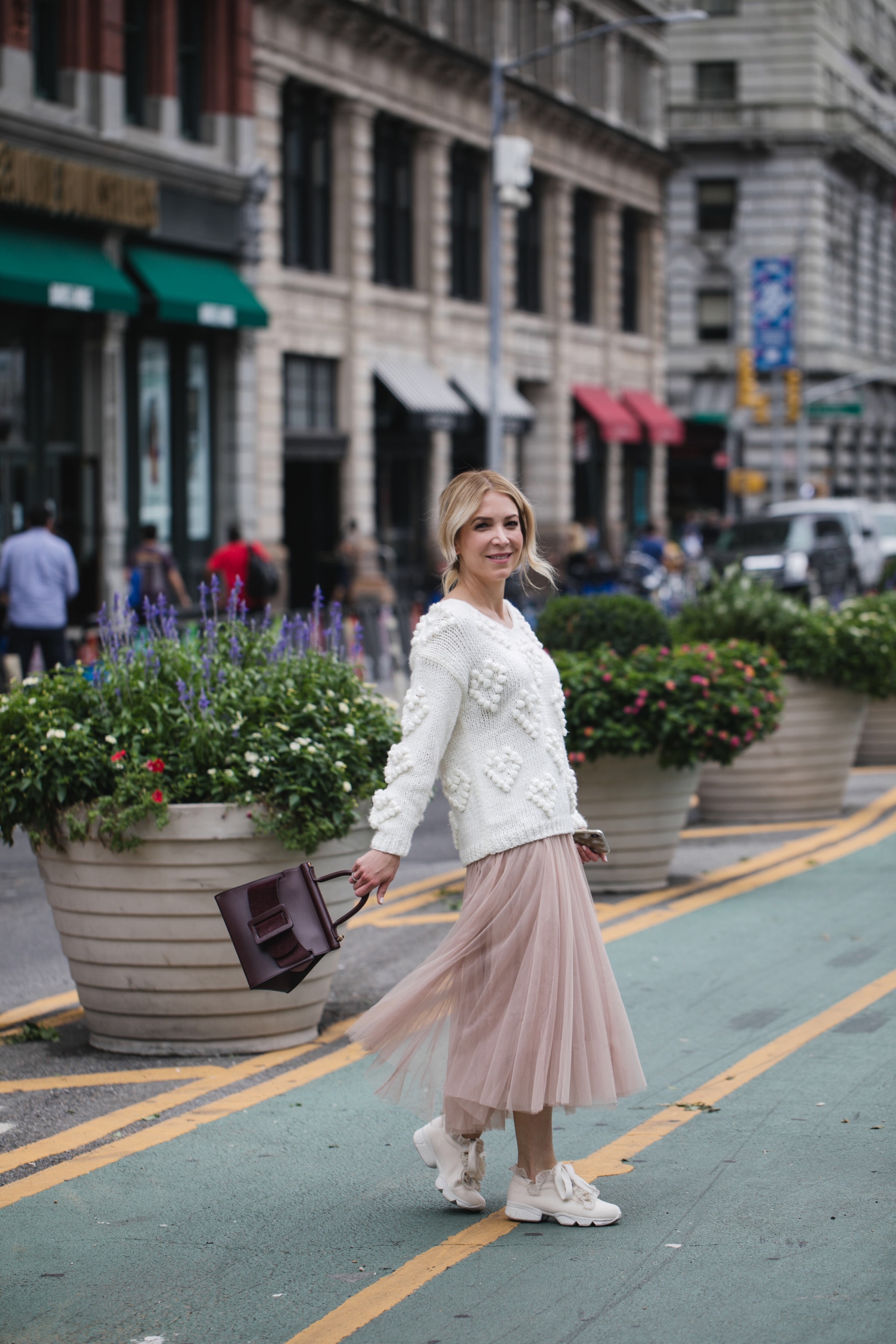 Every time I put on this Chicwish tulle midi skirt, my five year-old gets so excited!  "Mama, you look like a ballerina!"  Although I laugh with her, inside I am secretly pleased.  Even in my 40's, it's still fun to play dress up, even on a random Tuesday.  Why can't I wear a tulle midi skirt to Target and to the grocery store?  With a chunky knit and sneakers, I am dressing it down!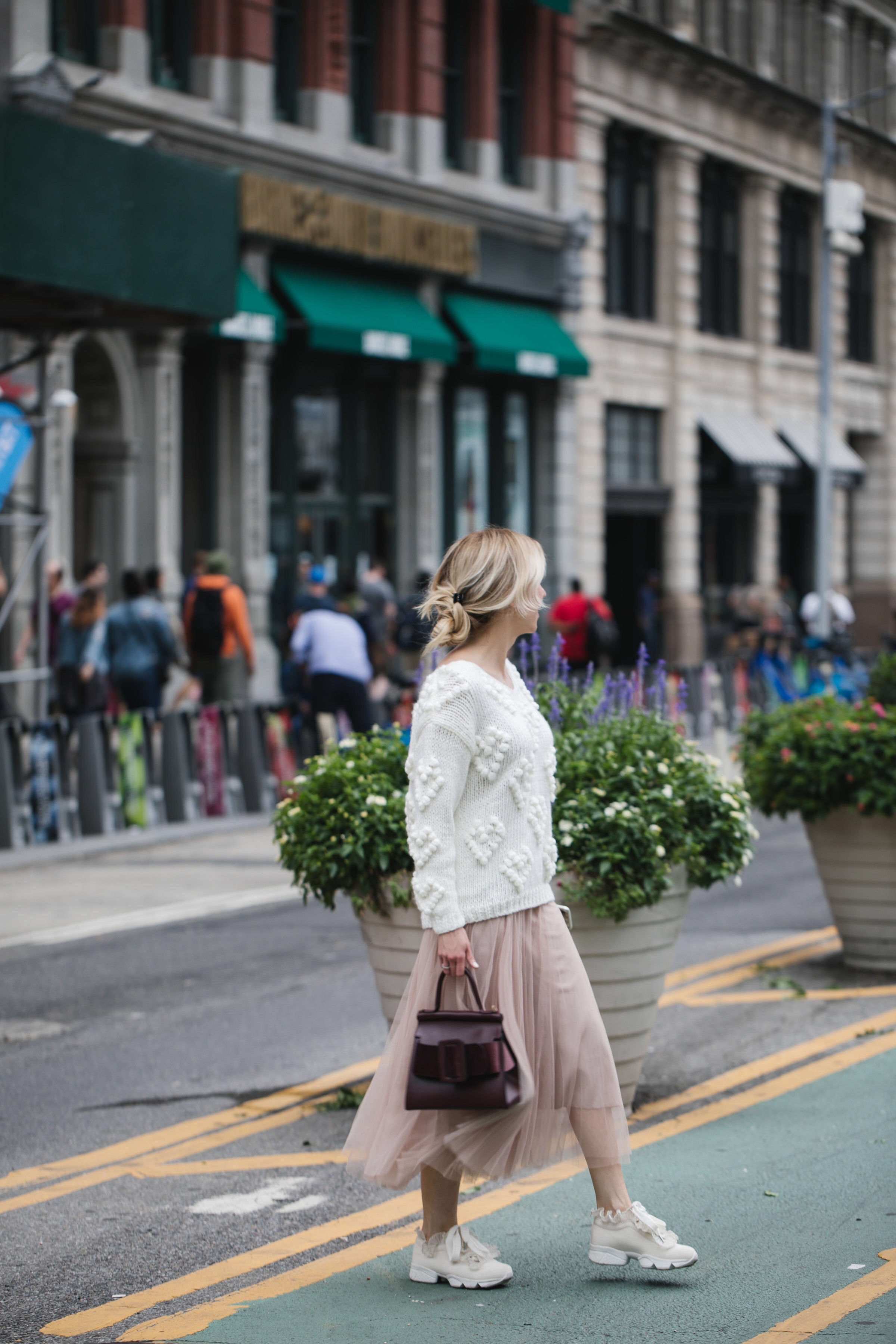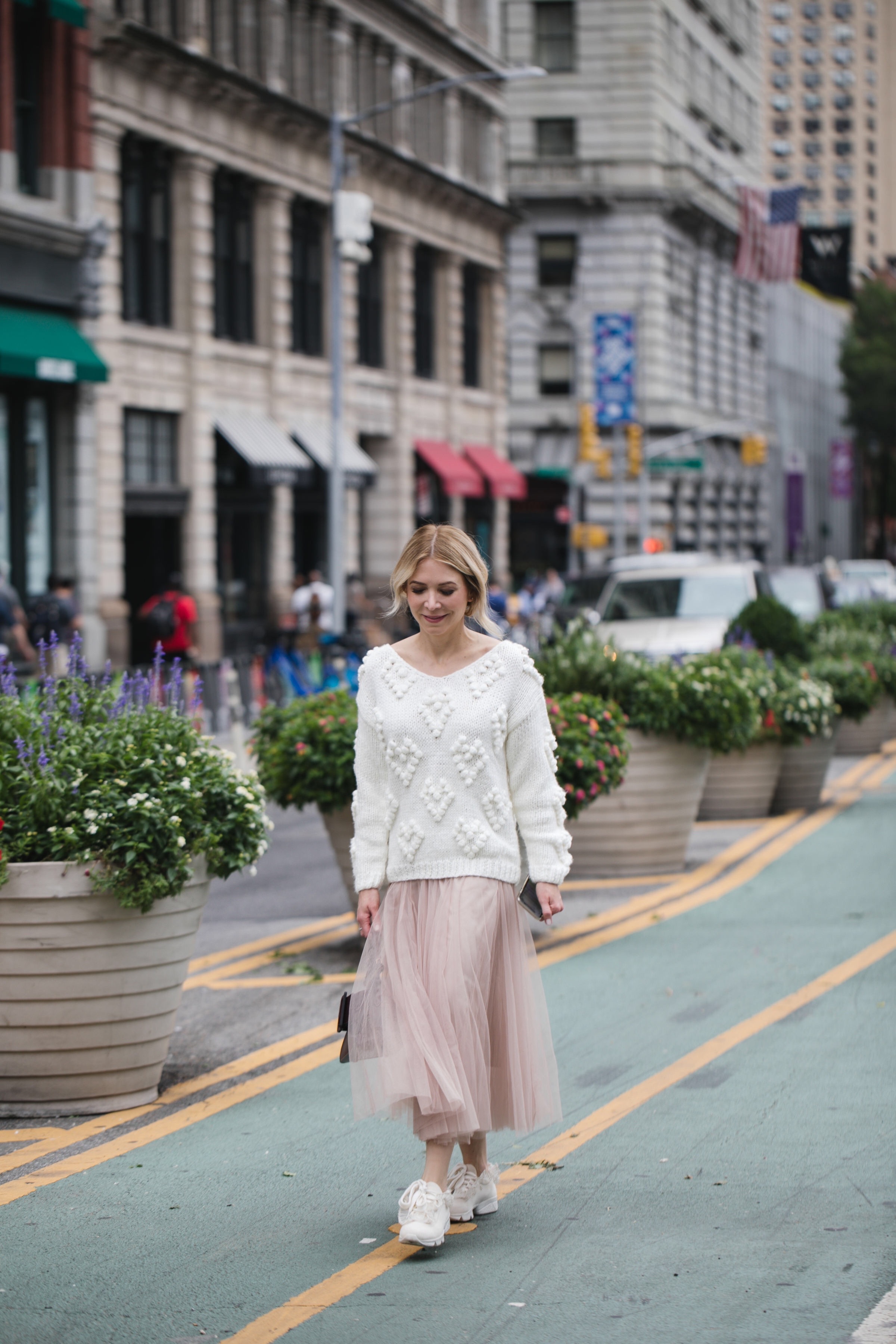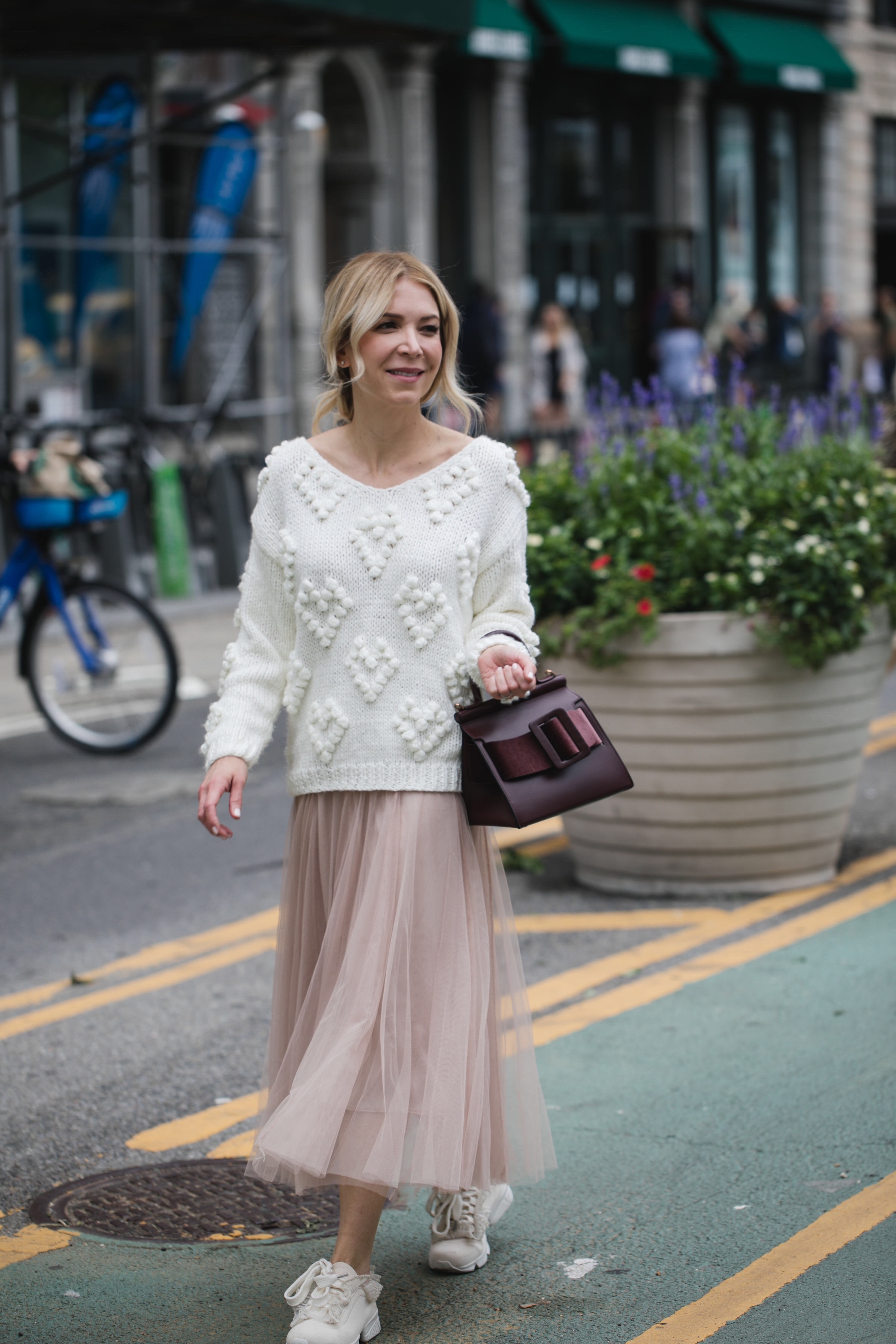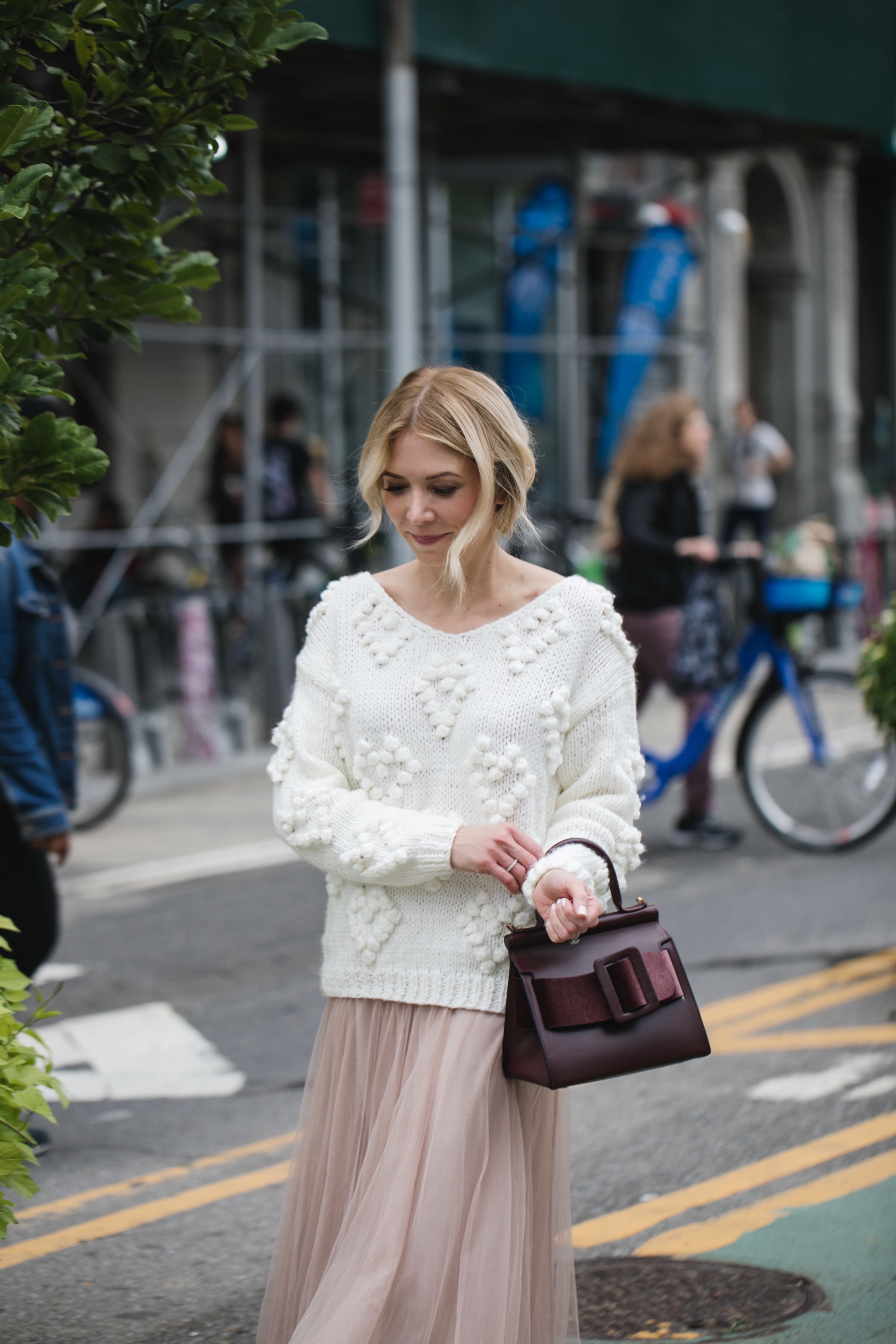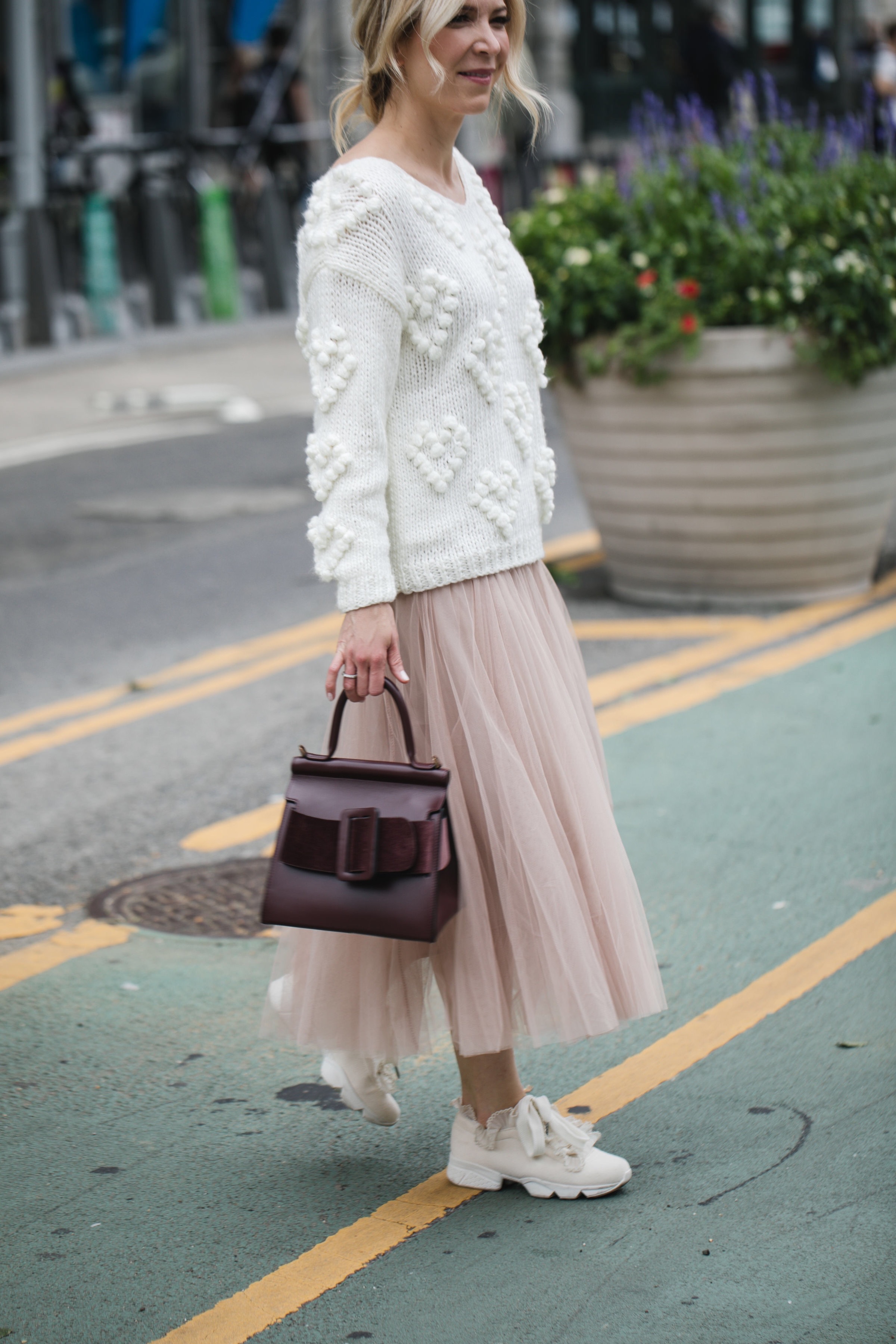 I was absolutely thrilled when Chicwish reached out to collaborate with me, and sent me this tulle midi skirt and this chunky cream sweater.  I have been wearing Chicwish for about 6 years now!  Every time I wear something from them, I get compliments.  They make really unique pieces that won't break the bank.  Recently I did this blog post featuring a bright pink chunky cardigan that I literally get compliments on everywhere I wear it!  At least 2 times a year I will go on the Chicwish website and just order about 4-5 pieces.  Scroll down below, for my top tips for shopping at Chicwish: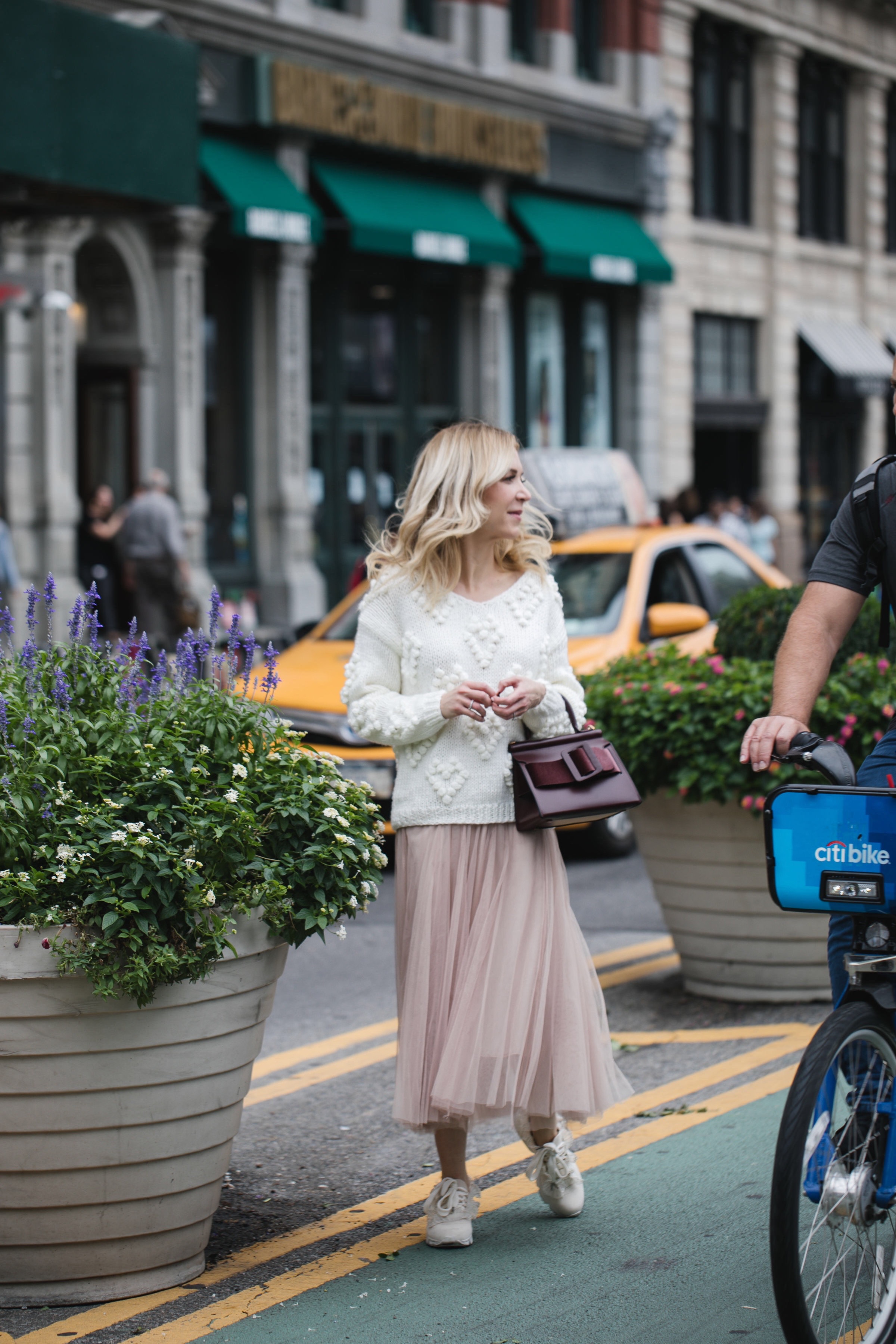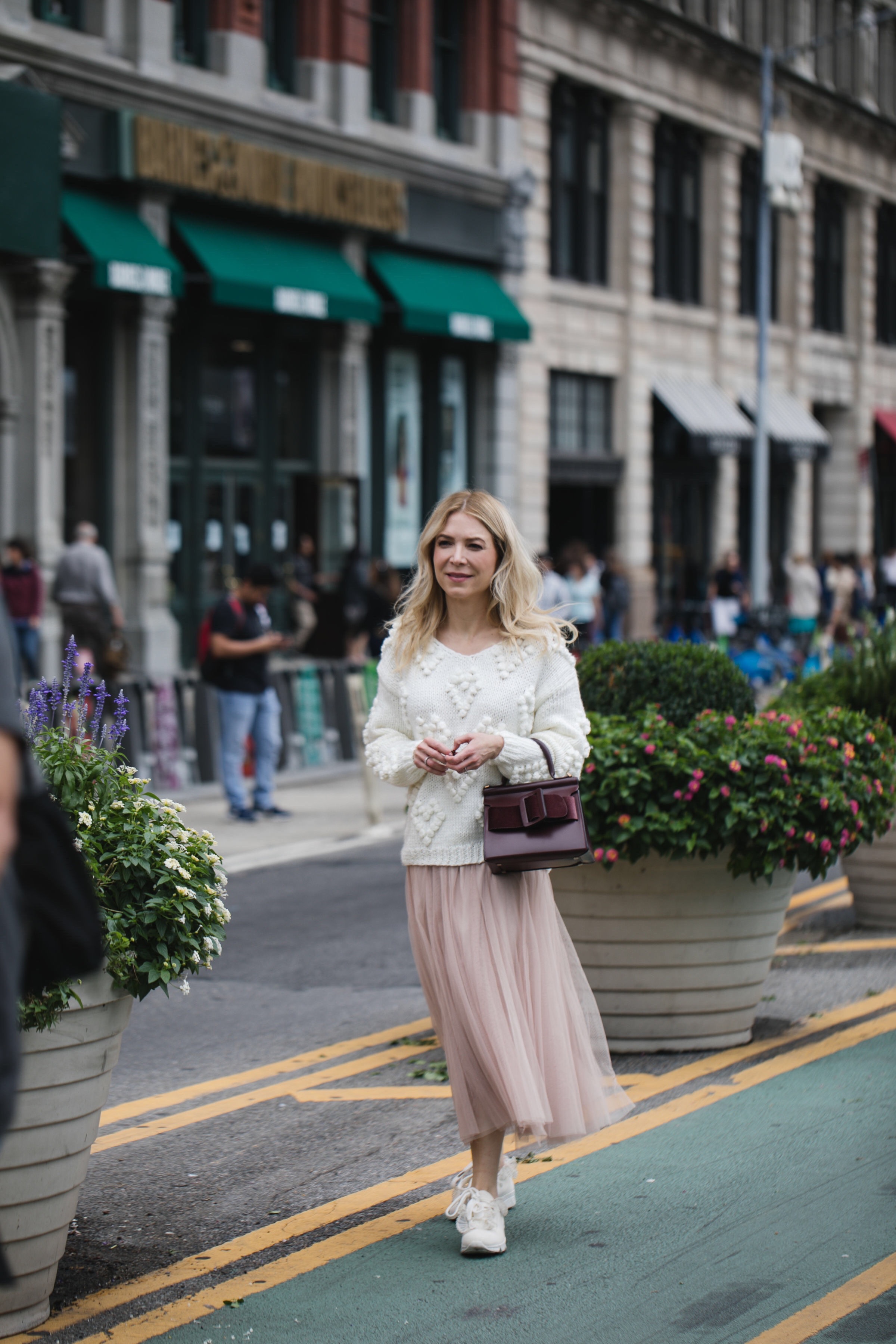 Pay for express shipping.  If you pay for express shipping ($18) the items get to you pretty quickly via DHL – they are shipped directly from China. If you don't pay the $18, it can take a long time to receive your items.  I tend to order quite a few things at once from their website to make the $18 worthwhile.
Take your measurements before you order and look at the sizing chart!  I think in six years I have only had to return MAYBE 2 items, because I pay attention to their sizing chart.  Before you order, get a measuring tape and measure your waist and hips (and for tops around your chest).   The measurements of each item are stated very clearly and accurately on their website and you will be able to determine if you are a small, medium, etc. I am most of the time a S/M in tops and a small in skirts.  There have been times though when I measured and it turned out I wore a different size.  They literally put the measurements for EACH ITEM on their website!
Don't wait too long to order your favorite items!  They sell out of everything super quickly!  There have been many times when I put something in my cart, went back a few days later and it was gone!  The good news is they restock many of the styles often and their clothing really isn't too trendy.  Sometimes they make the same pieces over again, years on end.  I have dresses and shirts and coats from them that are several seasons old.
I believe they ship to all countries!  I highly recommend Chicwish and I have been a loyal customer of theirs for years!  If you follow the tips above, I think you will become a loyal Chicwish customer too!
Thanks for reading!
xxxxxx
Laura
Photos by Lydia Hudgens