Dress: Ganni and here, skirt version here and here | Bag: Muun | Shoes: Stuart Weitzman and See by Chloe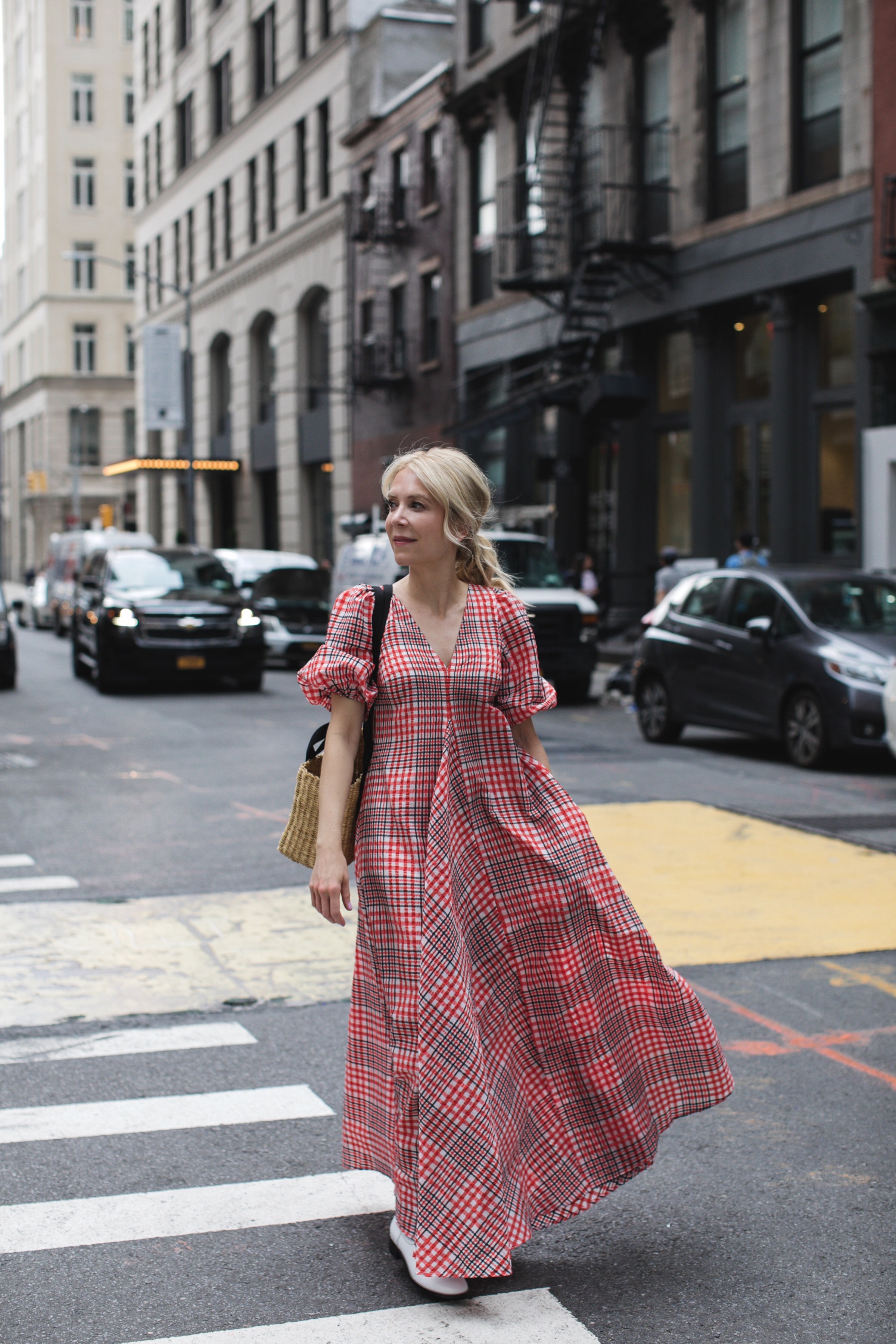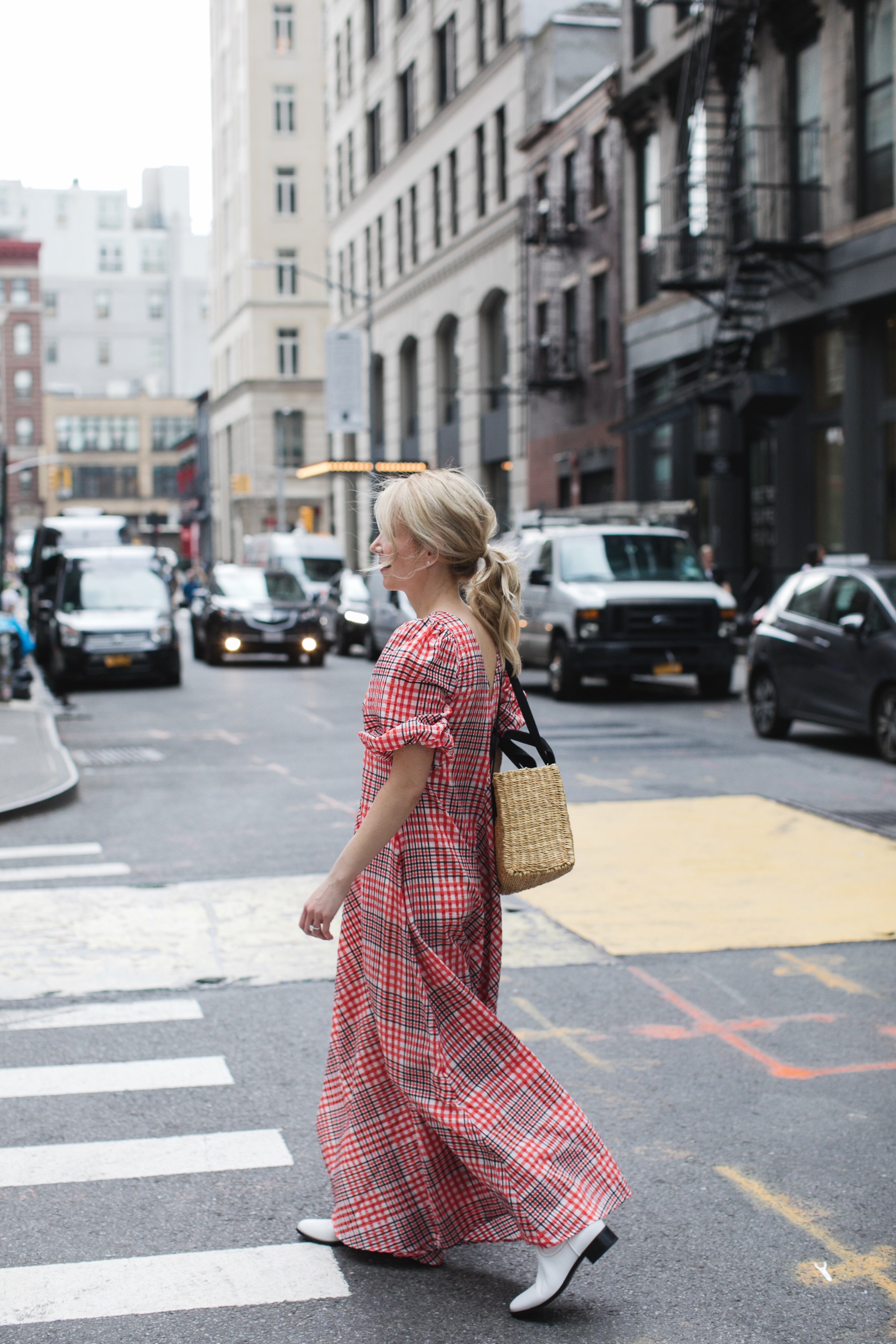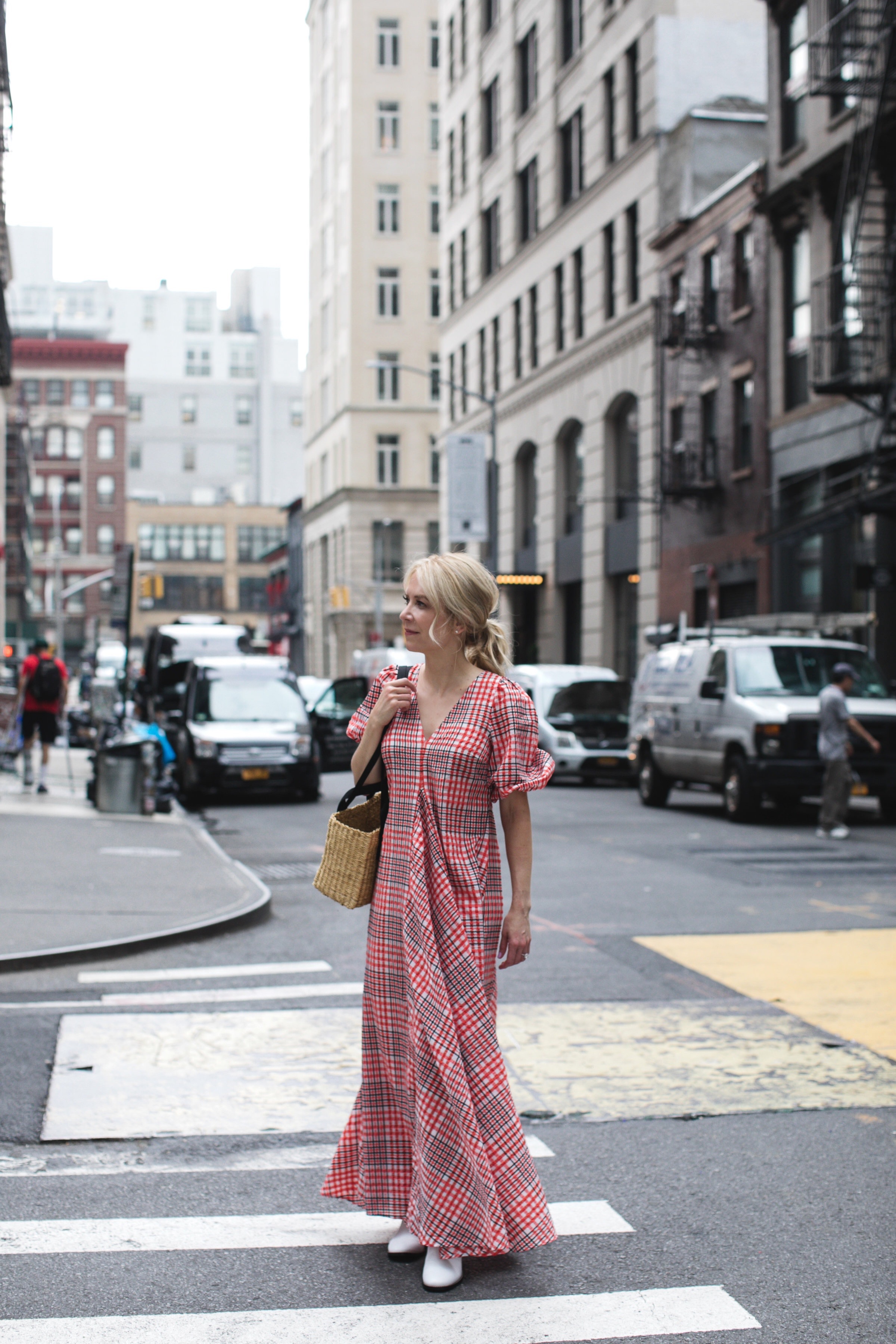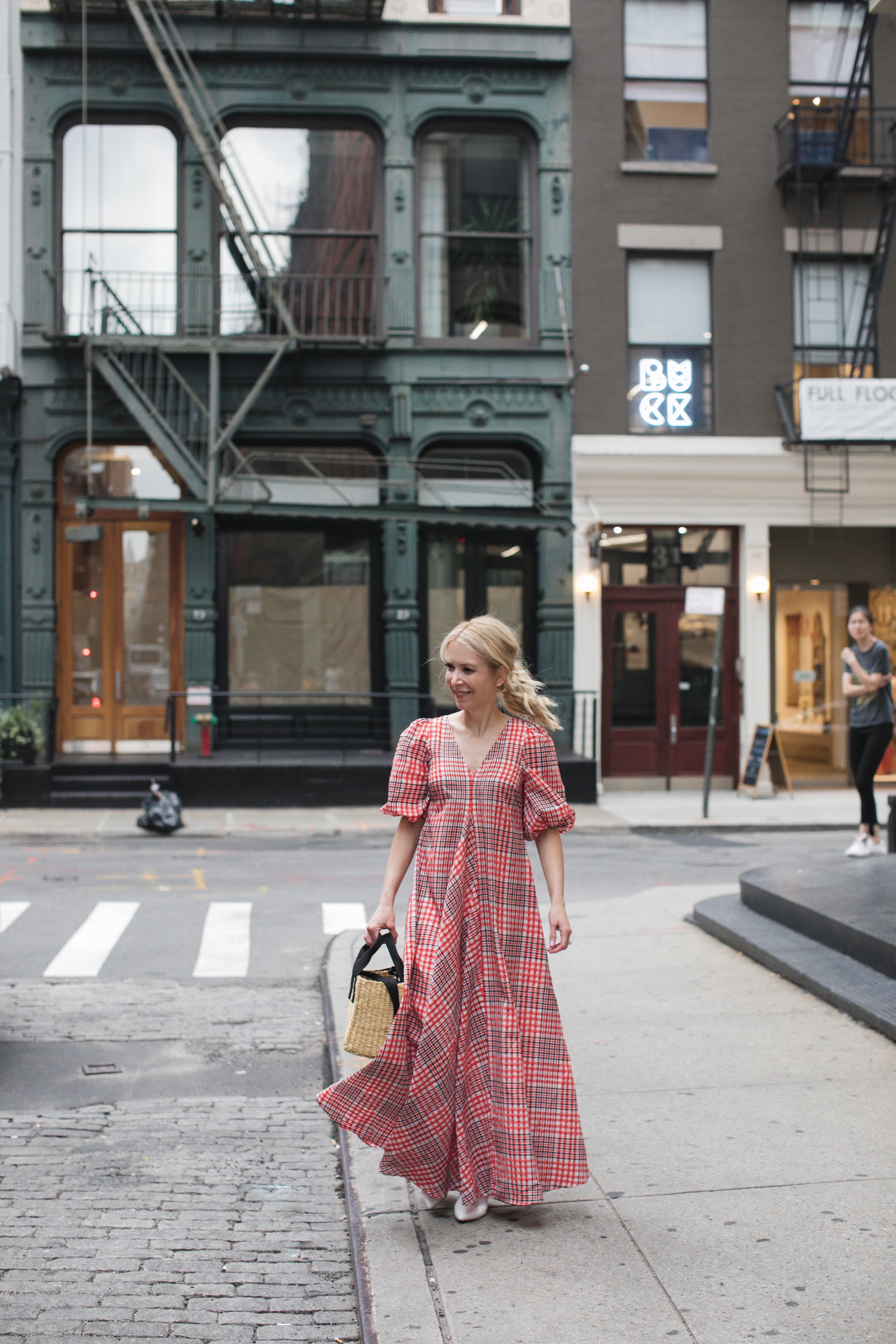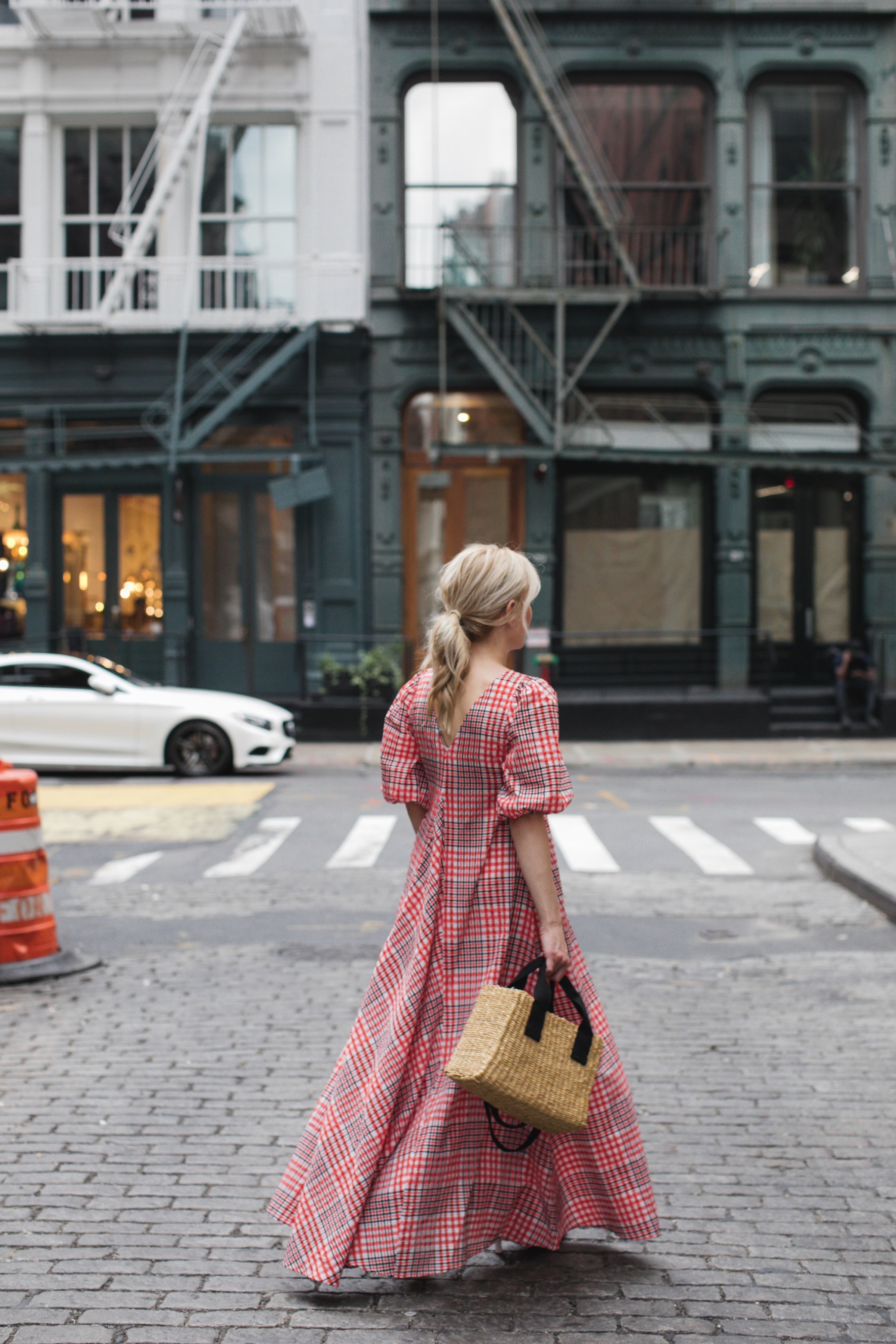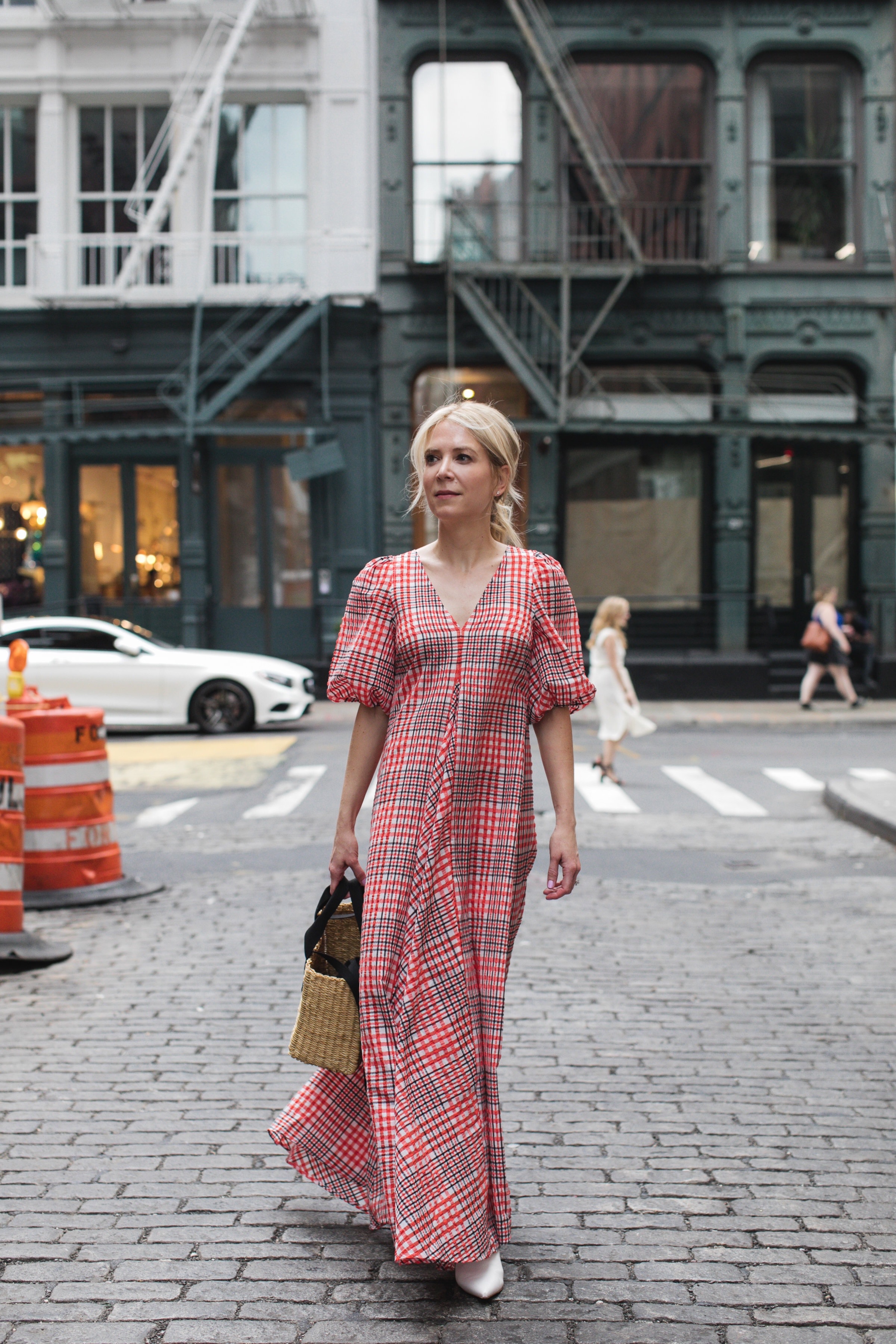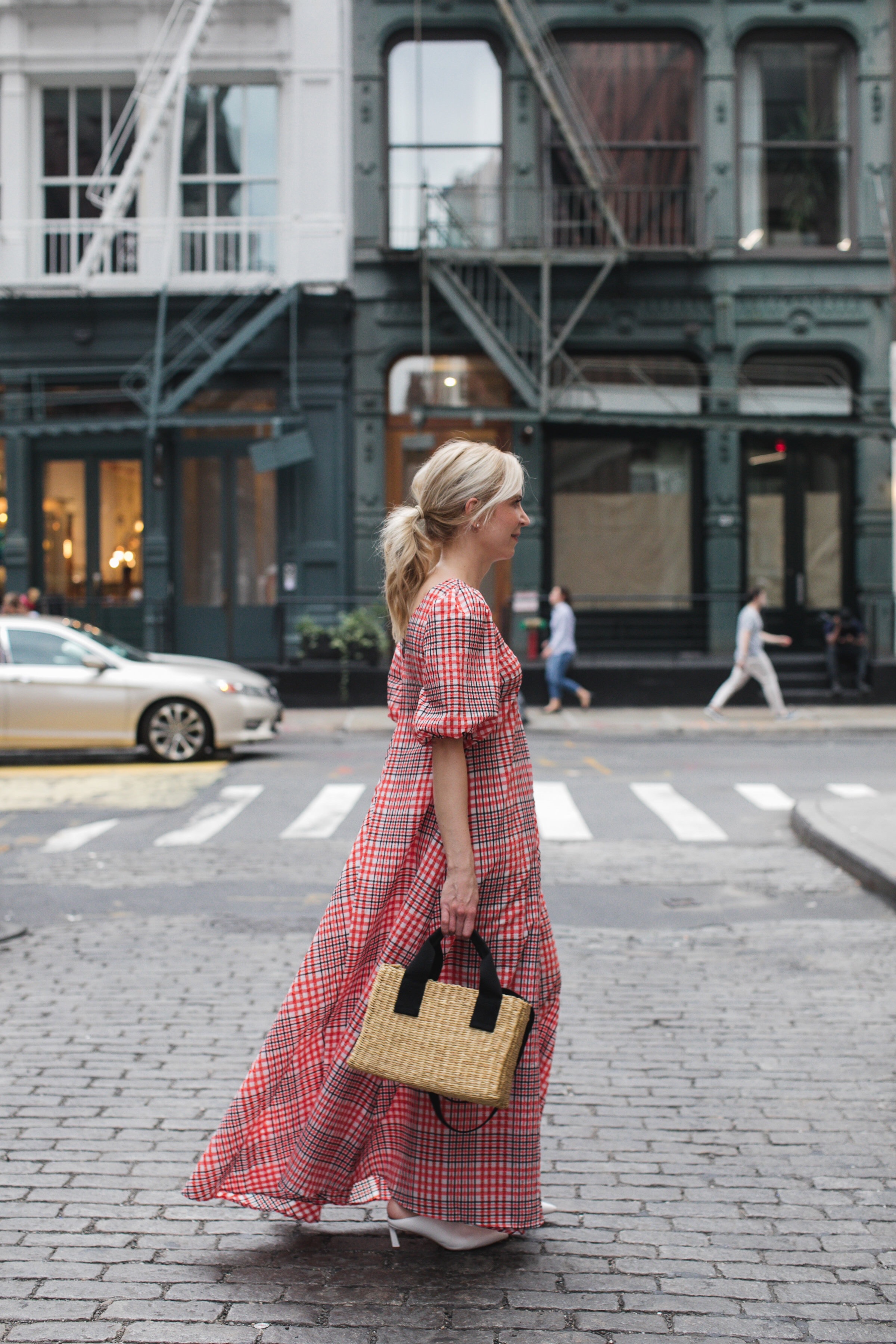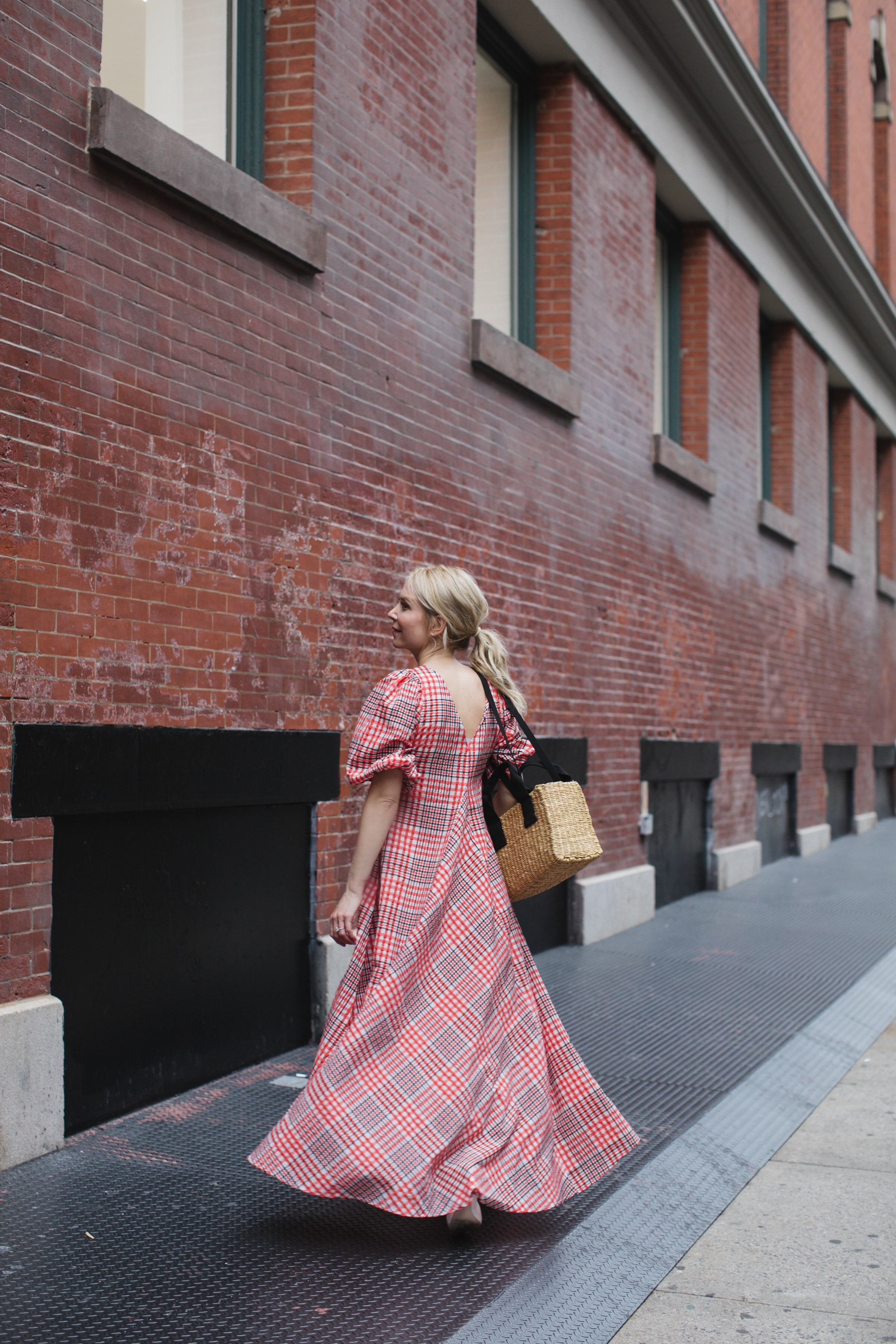 This dress truly is my favorite dress from the summer.  The puffed sleeves!  The red seersucker check print!  The floaty-ness!  It's really beautiful.
And there are only a few sizes left.  So I thought I'd better post it before it's too late and it totally sells out!
I took these pictures several weeks ago but I have been behind on my blog posts with all the summer travel and then the transition back to NYC and school starting for my girls.
I still think it is worth buying, even if the weather is changing, because Ganni dresses are timeless.  All the Ganni pieces I have bought over the last year I can still wear, I am not sick of them.  I think this dress is something I will wear next summer too.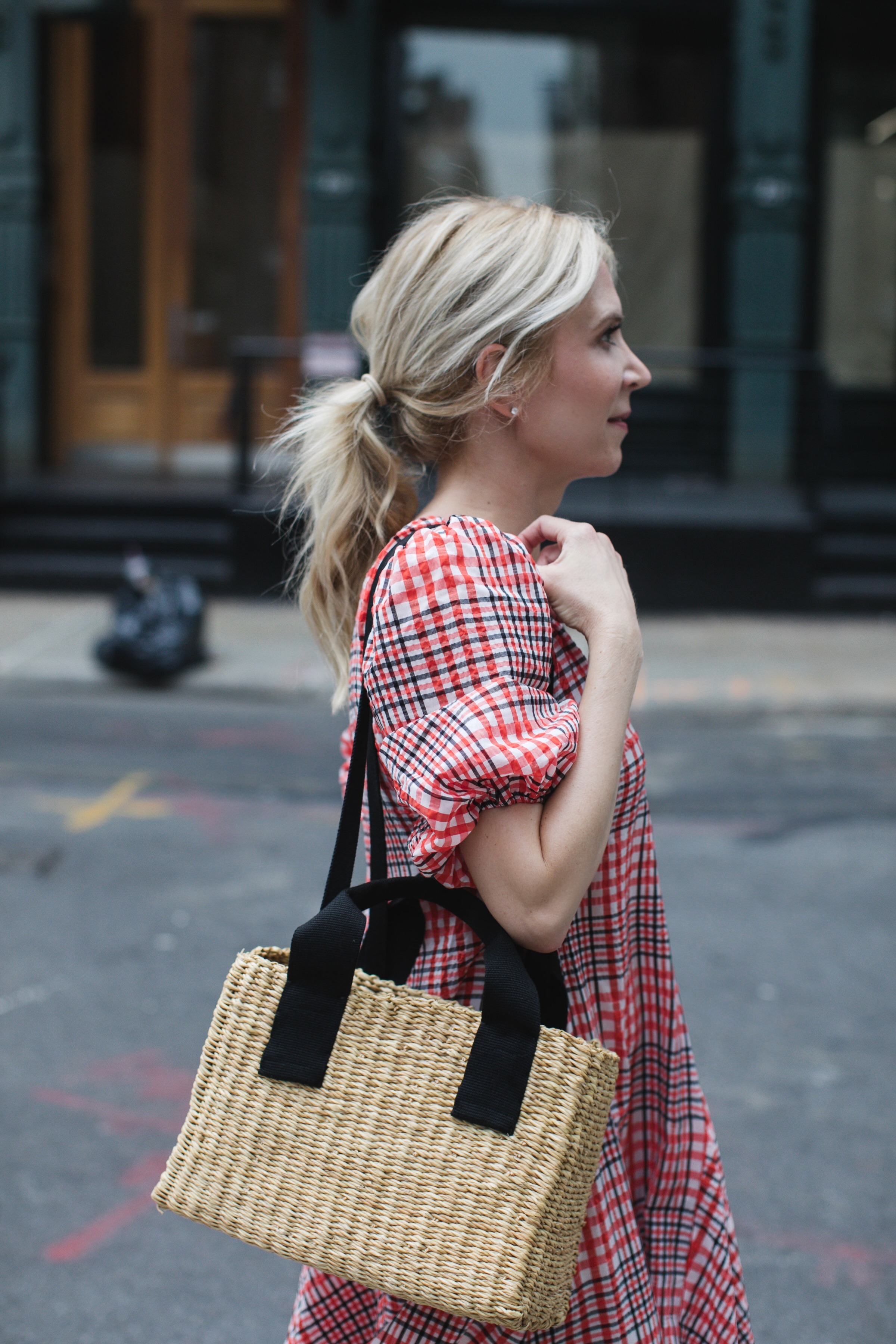 Today is Saturday and we are fully back into the swing of New York City life.  This morning we will all go out in our neighborhood to grab coffee and let the kids play in the park for a bit.  Then at noon my youngest daughter who just turned 5 has a haircut!  Her hair is so long it is past her waist!  I am so bad about hair cuts for my kids, but I think if you want their hair to get long you really can't cut it too often.  I'm the same with my own hair!  I only cut it like twice a year.
Then later my eldest daughter (she's 8) has a gymnastics lesson.  After that we always go to a 5 pm family dinner in our neighborhood (Tribeca).
So if you were ever wondering whether family life is different in Manhattan than in other parts of the world, I kind of doubt it!  Our whole weekend revolves around our kids (we rarely go out by ourselves – we do our date nights on Thursdays – and spend most of the time with them).
I hope you all have a great weekend and thanks for reading!
xxxx
Laura
Photos by Lydia Hudgens