Blouse: Zara | Sweater: Zara | Leggings: Commando | Boots: Isabel Marant | Bag: Fendi | Hat: Zara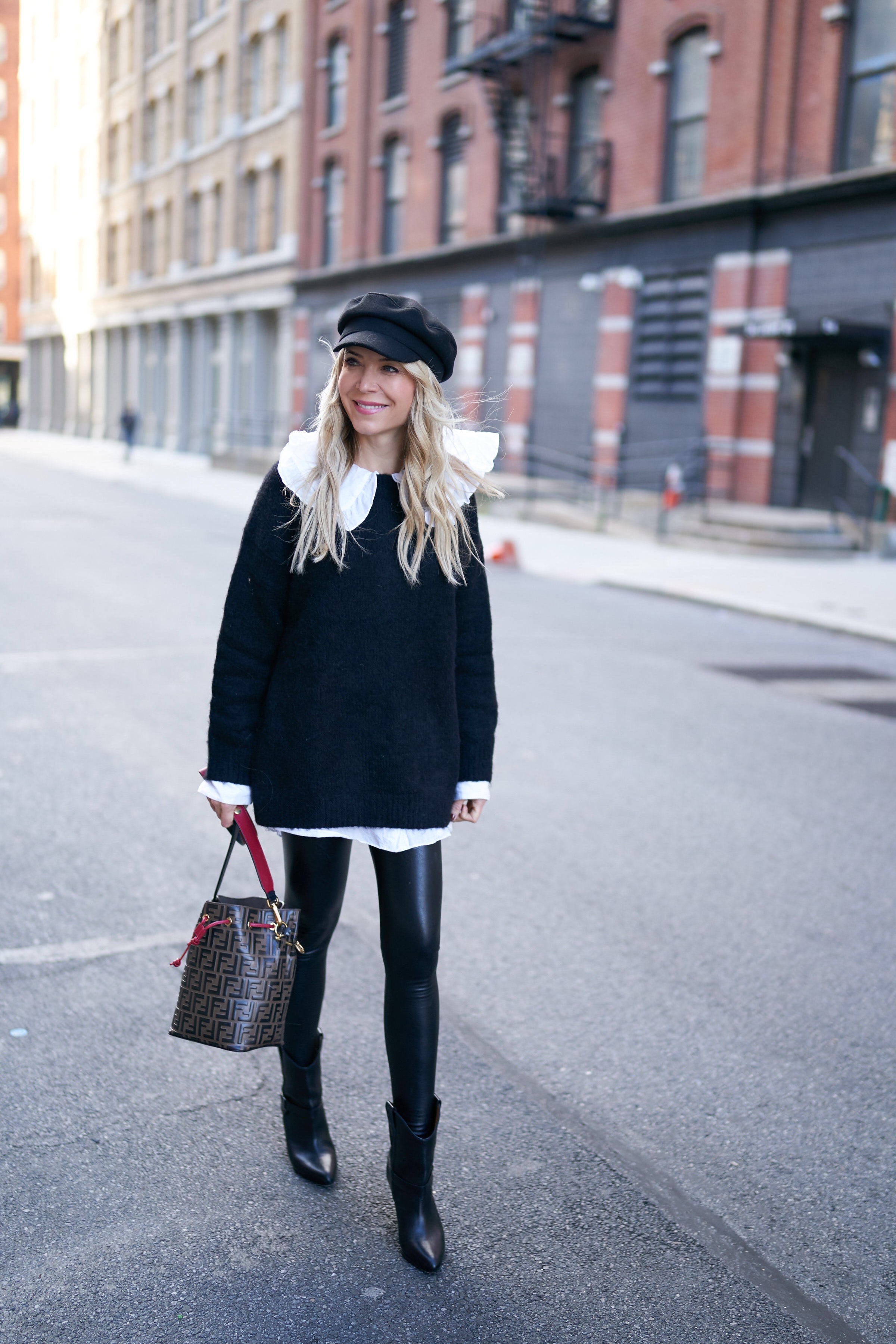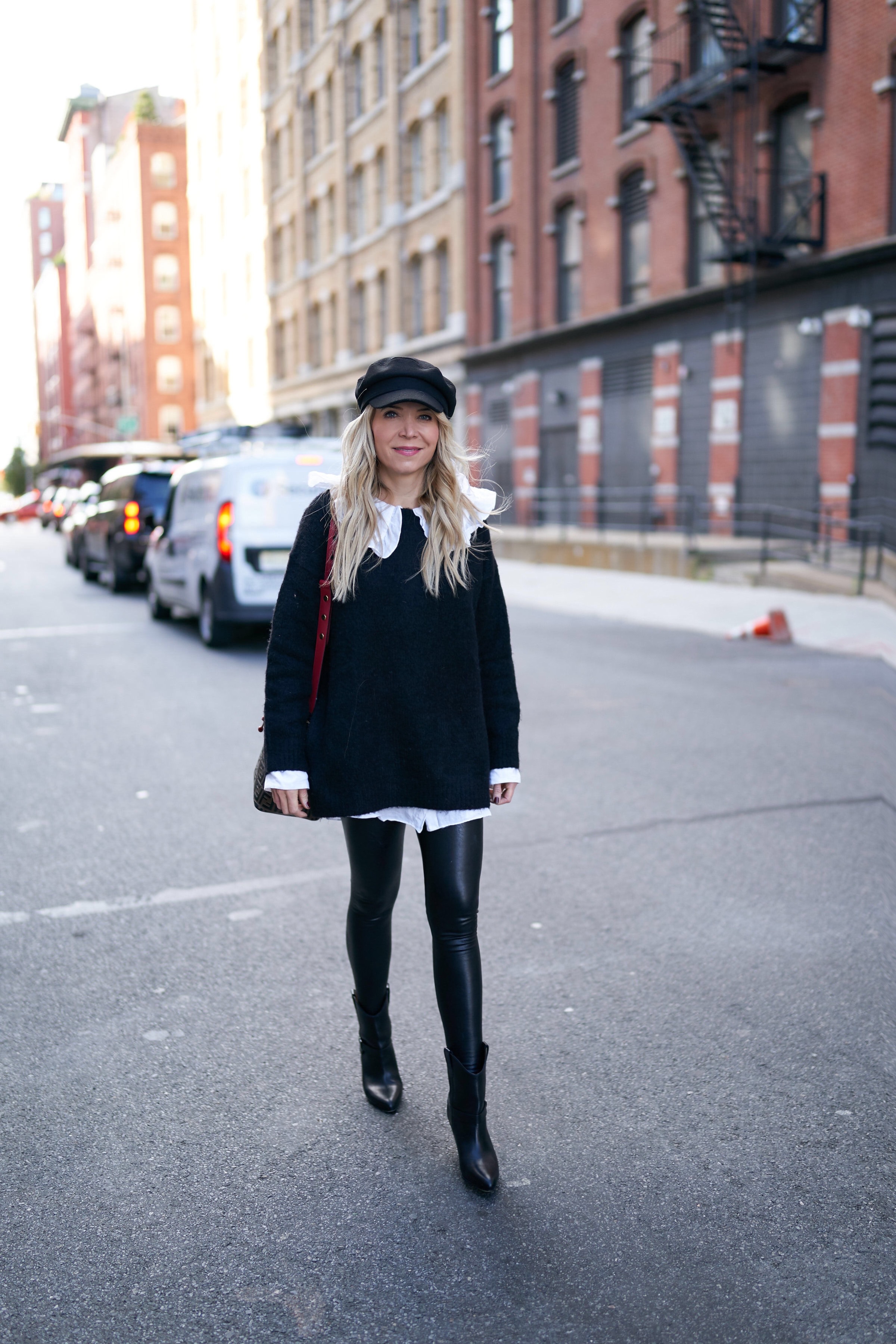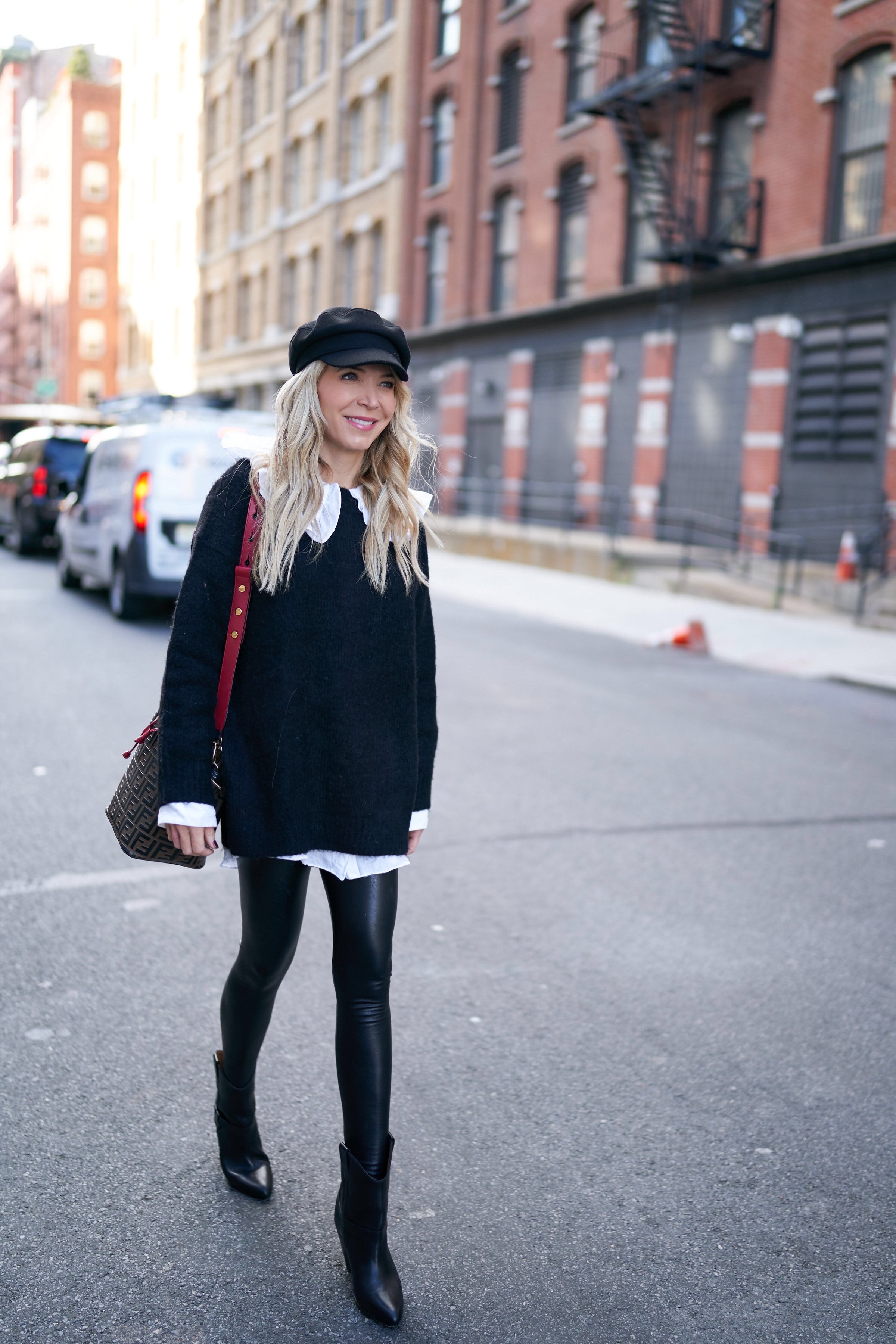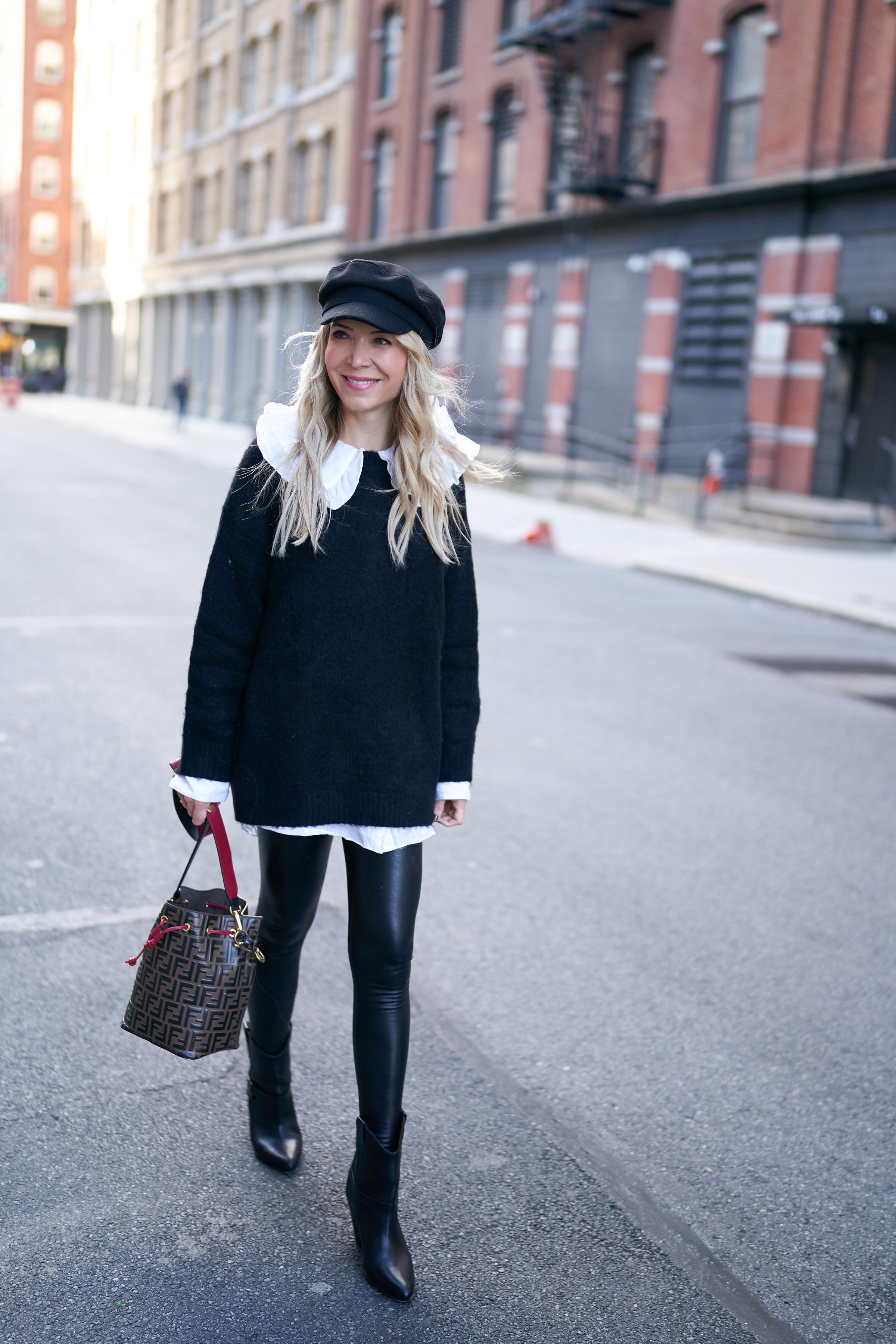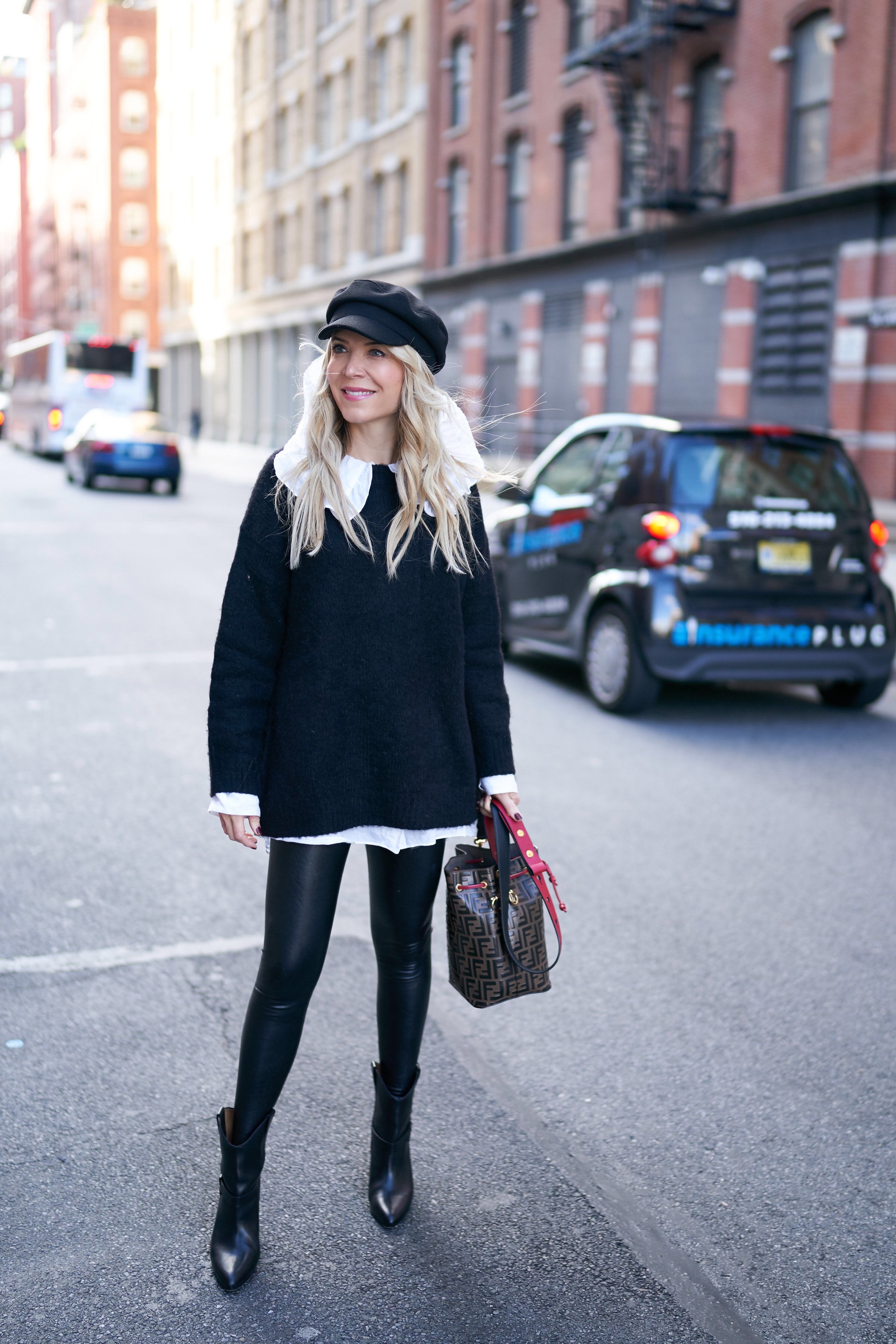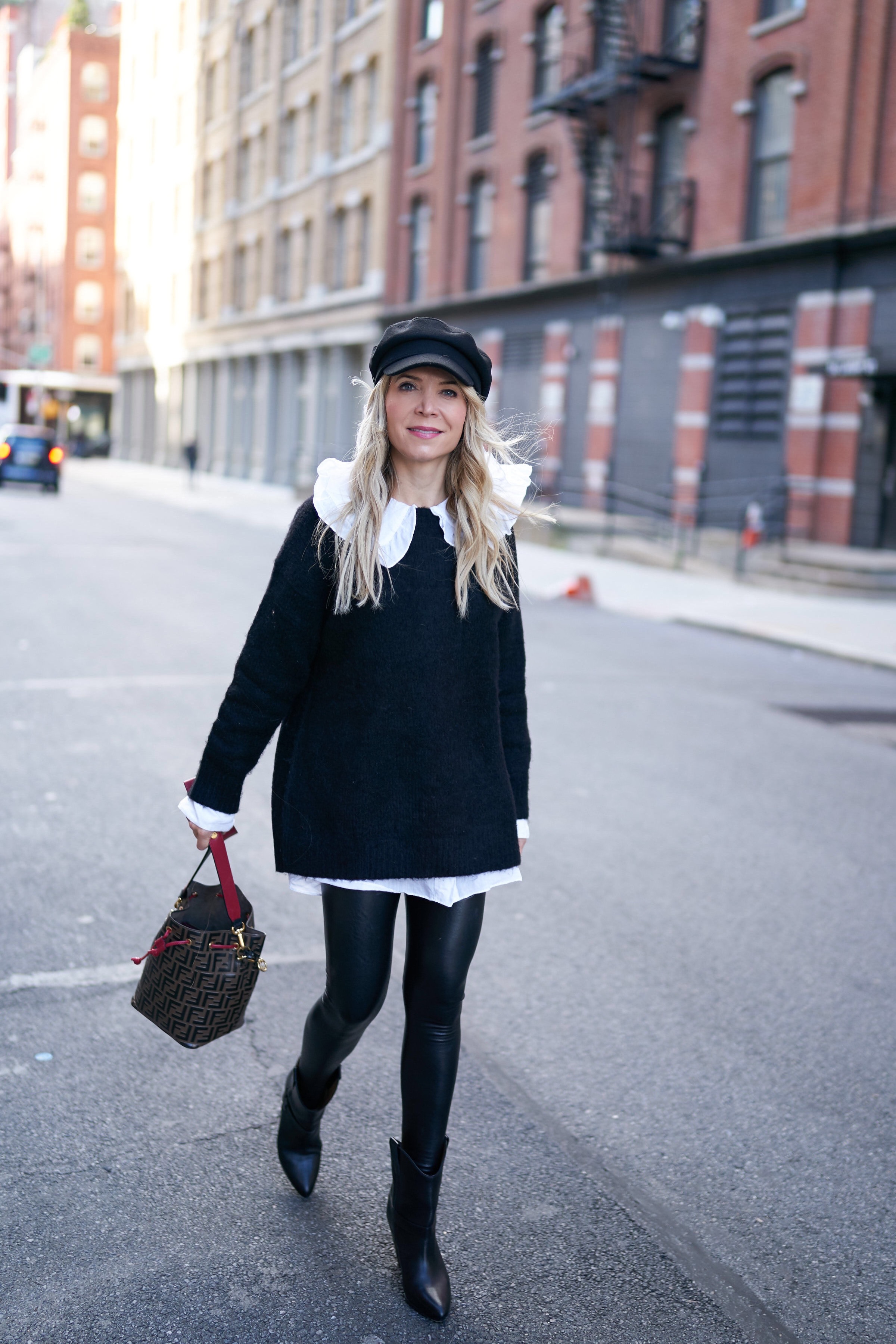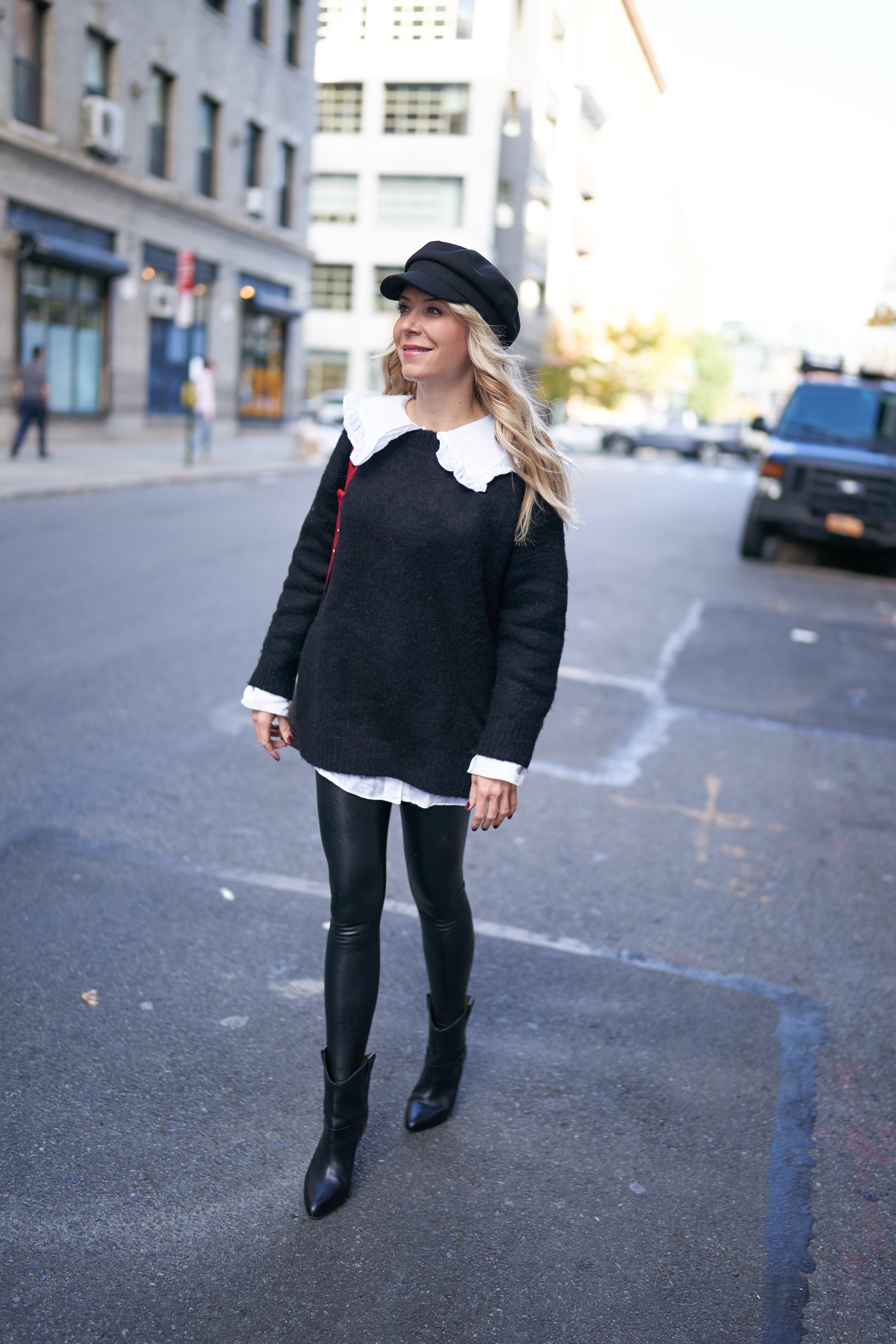 Happy Thursday!  I am always drawn to feminine ruffled blouses.  But being a New York City girl, I also love a good all-black outfit!  You can't go wrong with all black in this city.  This look strikes the perfect compromise – it is all black and edgy but the Peter Pan collar on this Zara blouse adds a feminine twist.
And, I have so many pairs of real leather leggings, but I wanted to try a pair of these Commando faux leather leggings – I have heard good things about them.  They definitely hold you in, and you can wash them which is great.  They don't get all stretched out like leather ones eventually do!  So far, I'm a fan!  They are very tight though – I am wearing a small and I feel like I can barely get them on, then I have to literally peel them off at the end of the day.  Hmmm.  I can't tell if they are meant to be so tight or if I need to lay off the Halloween chocolate we are already stockpiling!  Anyway.  I hope everyone has a great Thursday!  We are going out to dinner with some friends tonight, and looking forward to the weekend too!  The school Halloween dance is tomorrow night, and then Saturday and Sunday my girls have some fun Halloween parties to attend!
Thank you so much for stopping by!
xxxxx
Laura
Photos by Mike Kobal
SHOP THE POST