Top: Jack by BB Dakota | Shorts: Ulla Johnson and here | Shoes: Stuart Weitzman | Bag: Staud (new season version here)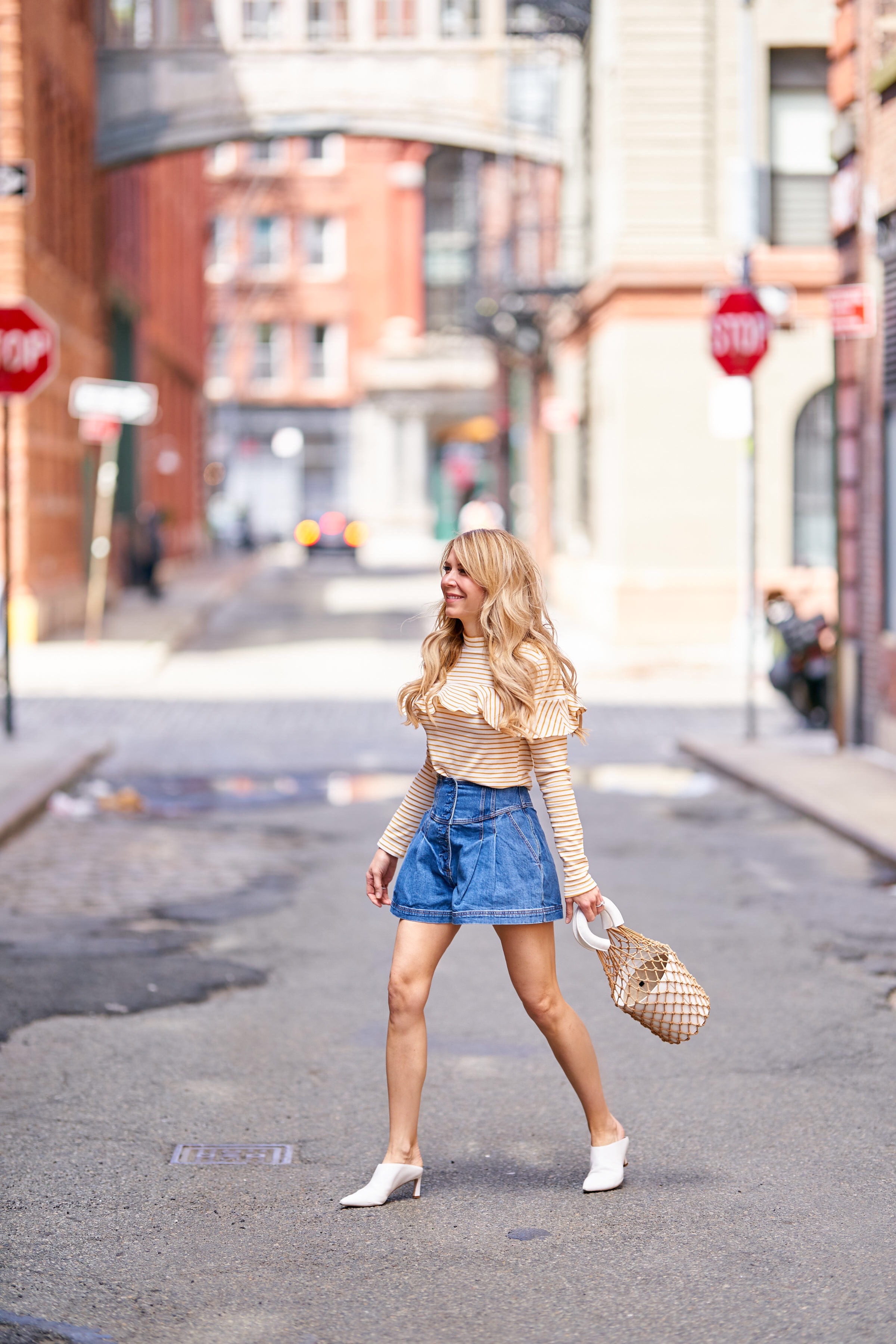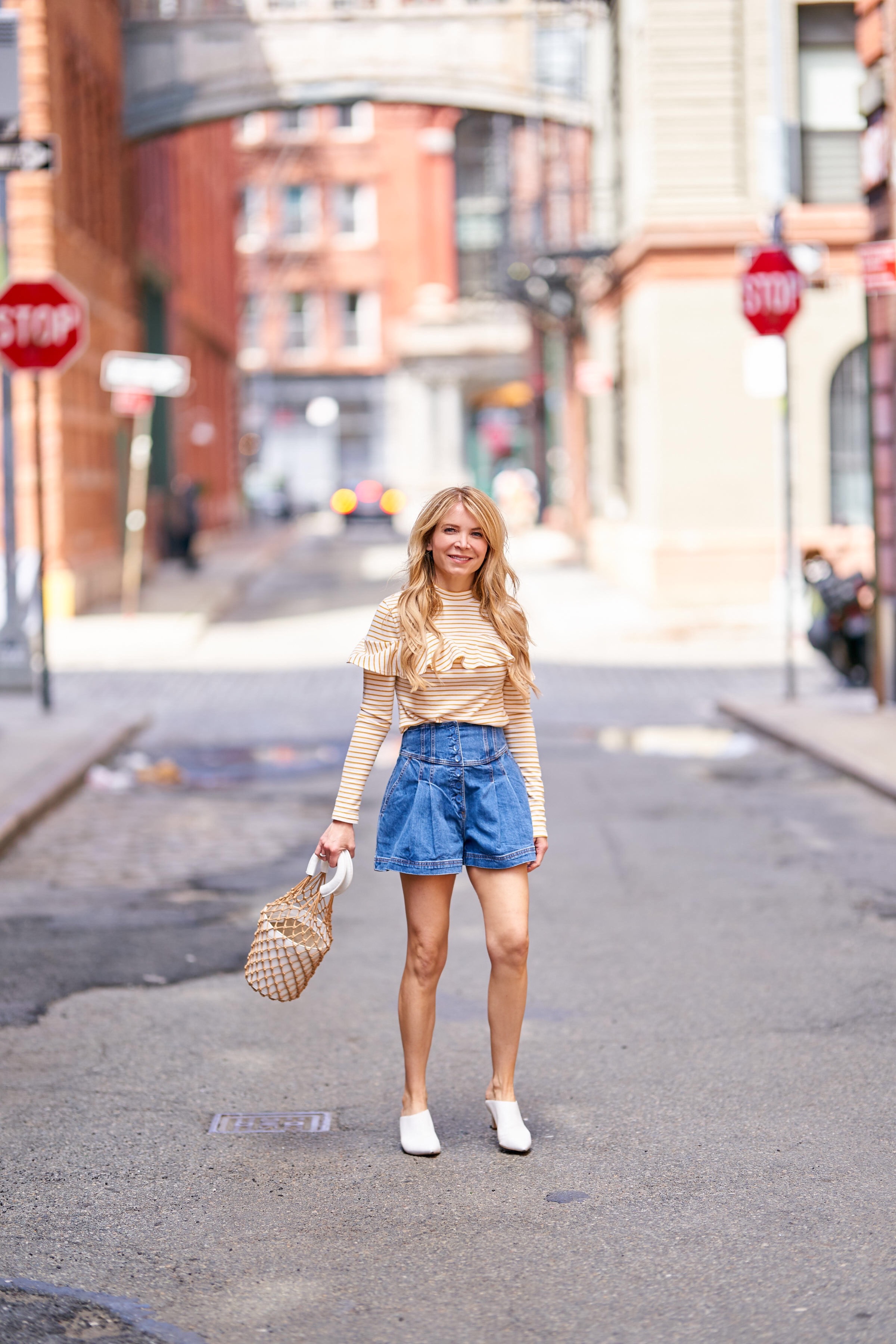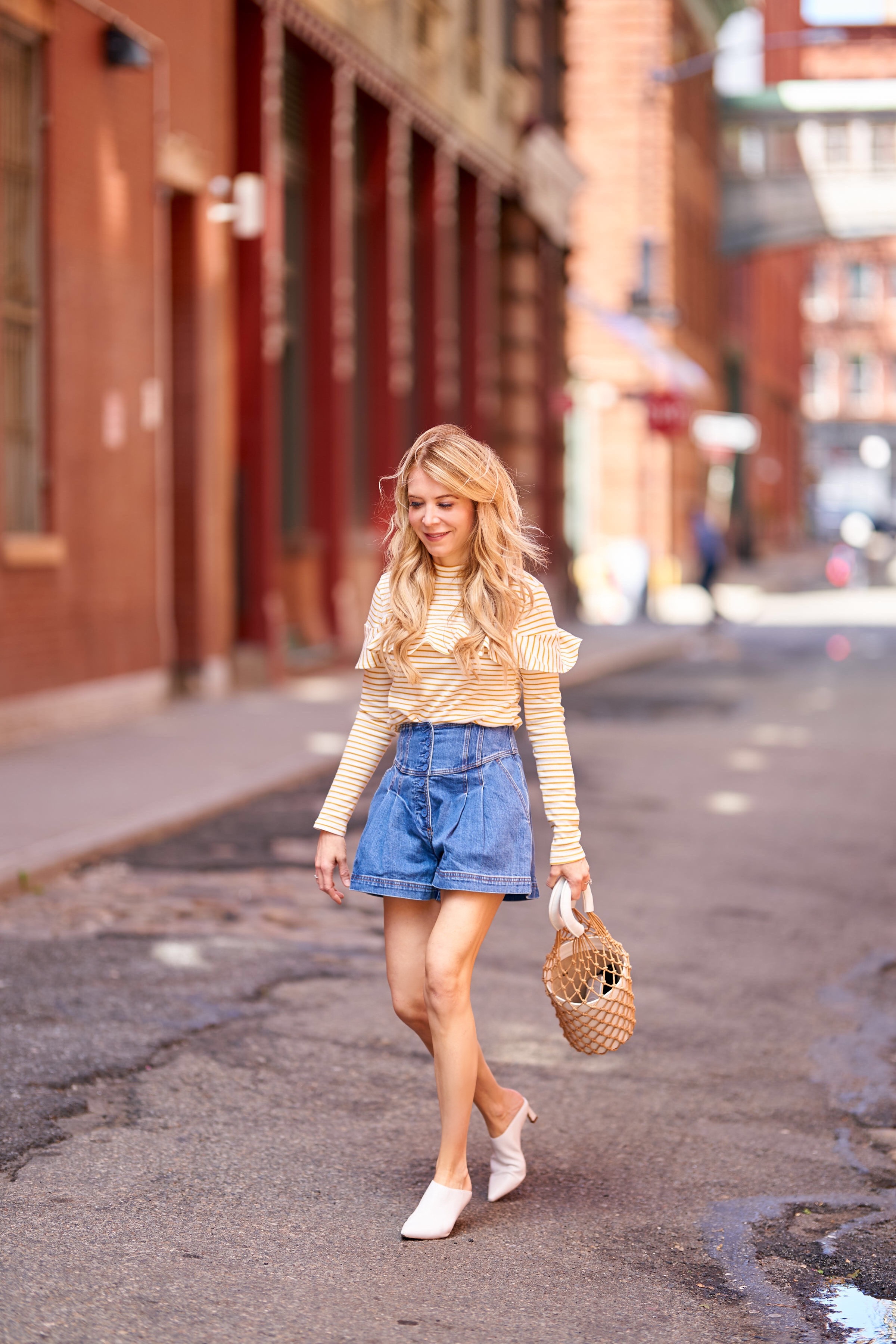 A new long sleeved top, all the way from Michigan!
I got this long sleeved t-shirt weeks ago.  I saw it on my friend Amber on Instagram who has an interiors and lifestyle blog.  After seeing how cute she looked in it, I ordered it straightaway from her local boutique in Kalamazoo, Michigan!  I love it!  It is a great fit, and I love the fun ruffle.  Now it is on sale for under $30 on Shopbop (here).  So funny that I ordered it from Michigan, when it was available the whole time on Shopbop.  But that is one of the things I love about Instagram – making new friends in other parts of the country or world! Amber was one of the first ladies I connected with on Instagram when I started my blog, and we still remain virtual friends a couple of years later. She is so kind and friendly and always so supportive.  She has wonderful taste in interiors and she has great fashion finds too.  We are about the same age (she might even be a couple years younger than I am) but her daughter just graduated from high school, while my daughters are still so little.  I had my kids much later in life than she did.  Anyway….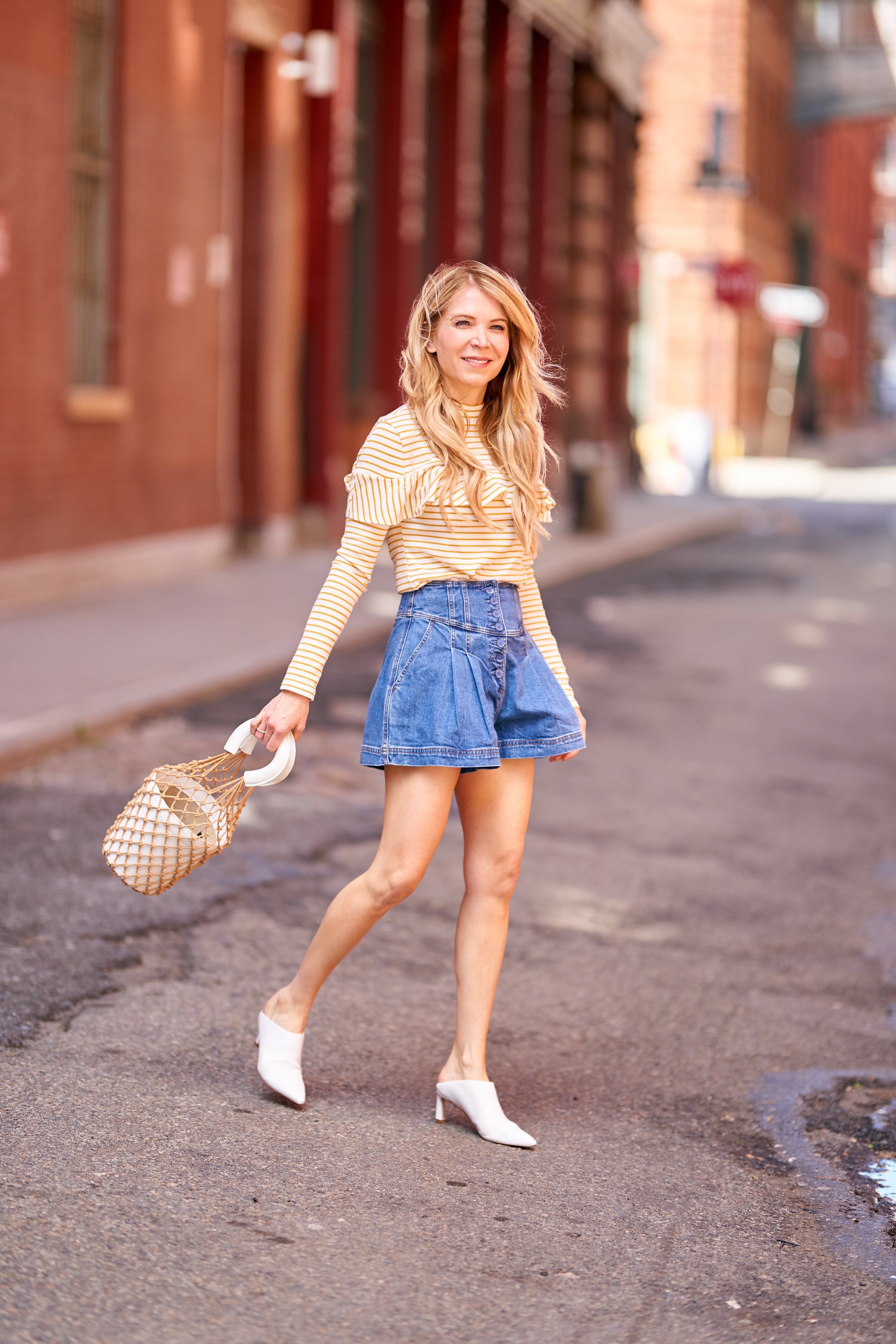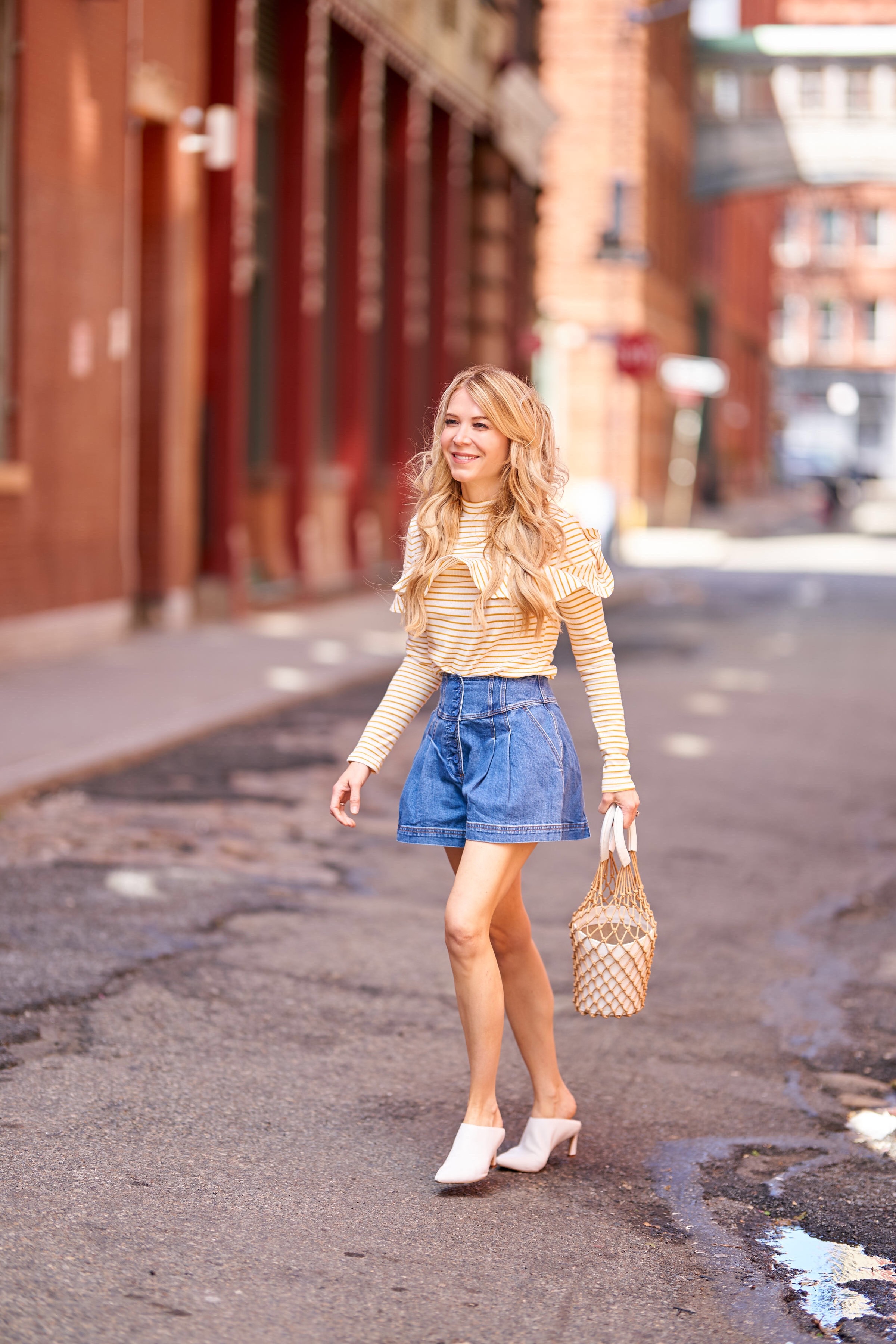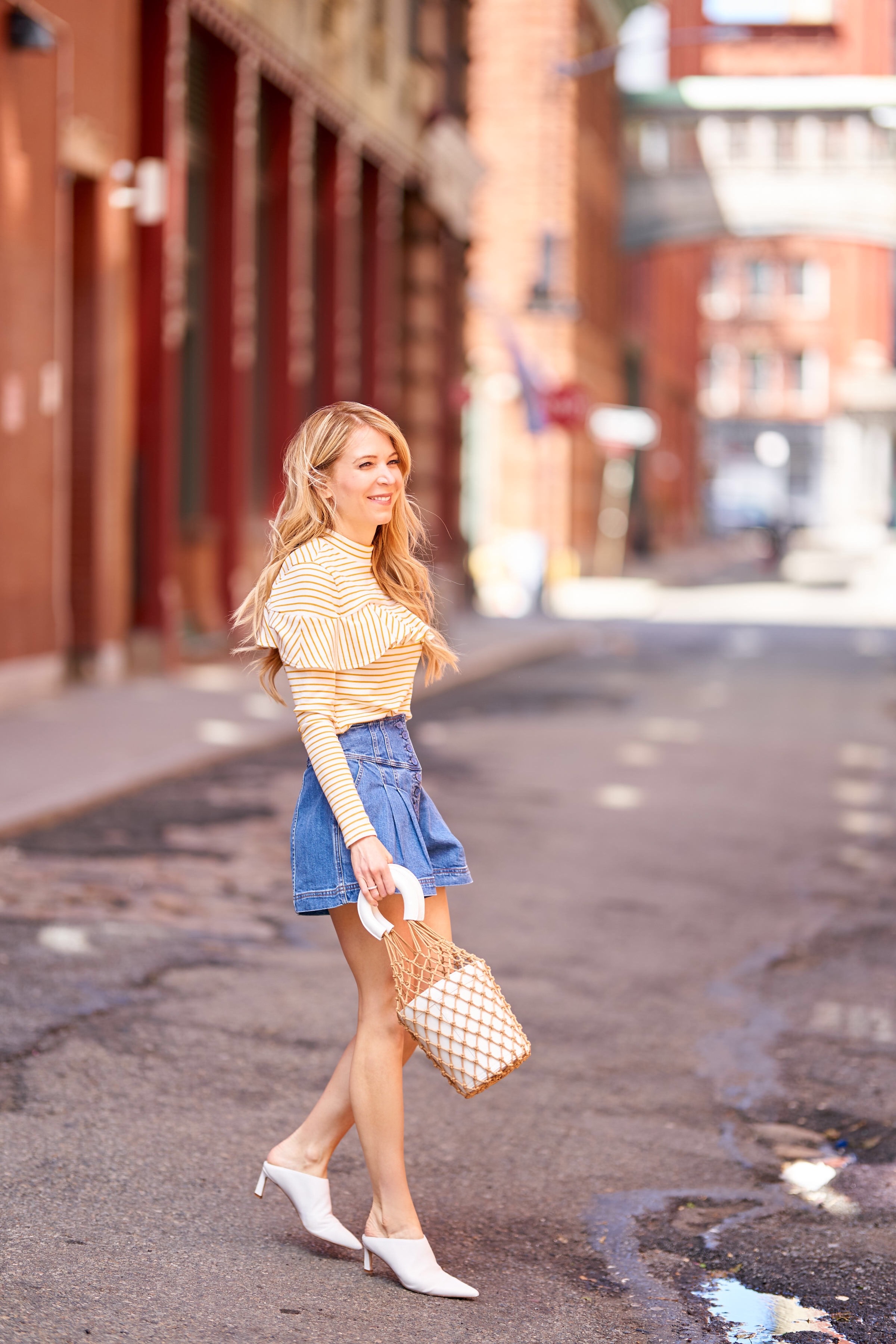 And some fun new jean shorts…
I got these Ulla Johnson shorts back in the Net-a-Porter sale, they are my new favorite jean shorts.  I have always been self conscious about wearing shorter shorts but these ones are so wide that I feel they are flattering.  I have noticed that Ulla Johnson sells out of every piece she makes every season – and that's it – you can't find it anywhere – once it's gone, it's gone.  There are only a few sizes left of these shorts out there right now (here and here).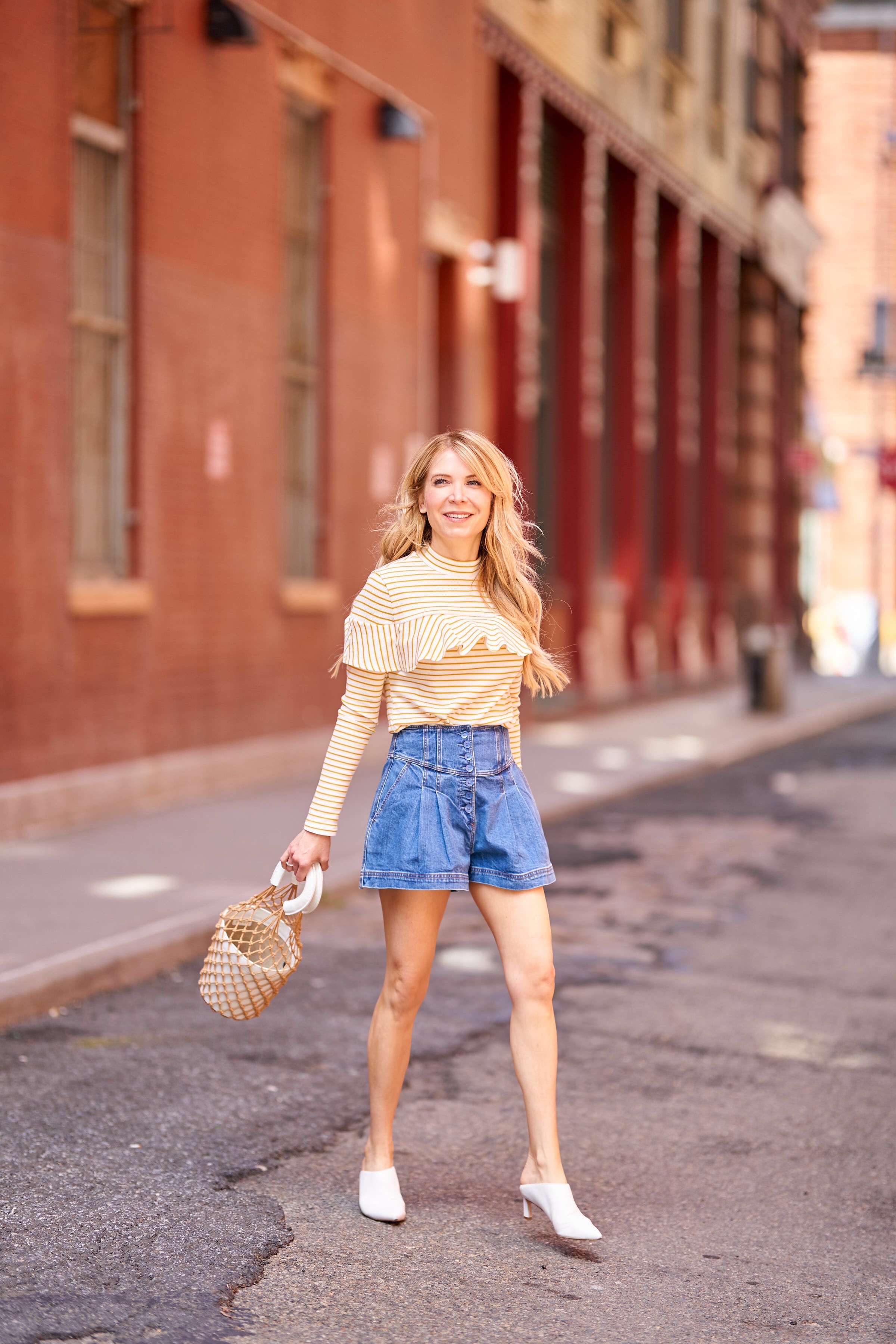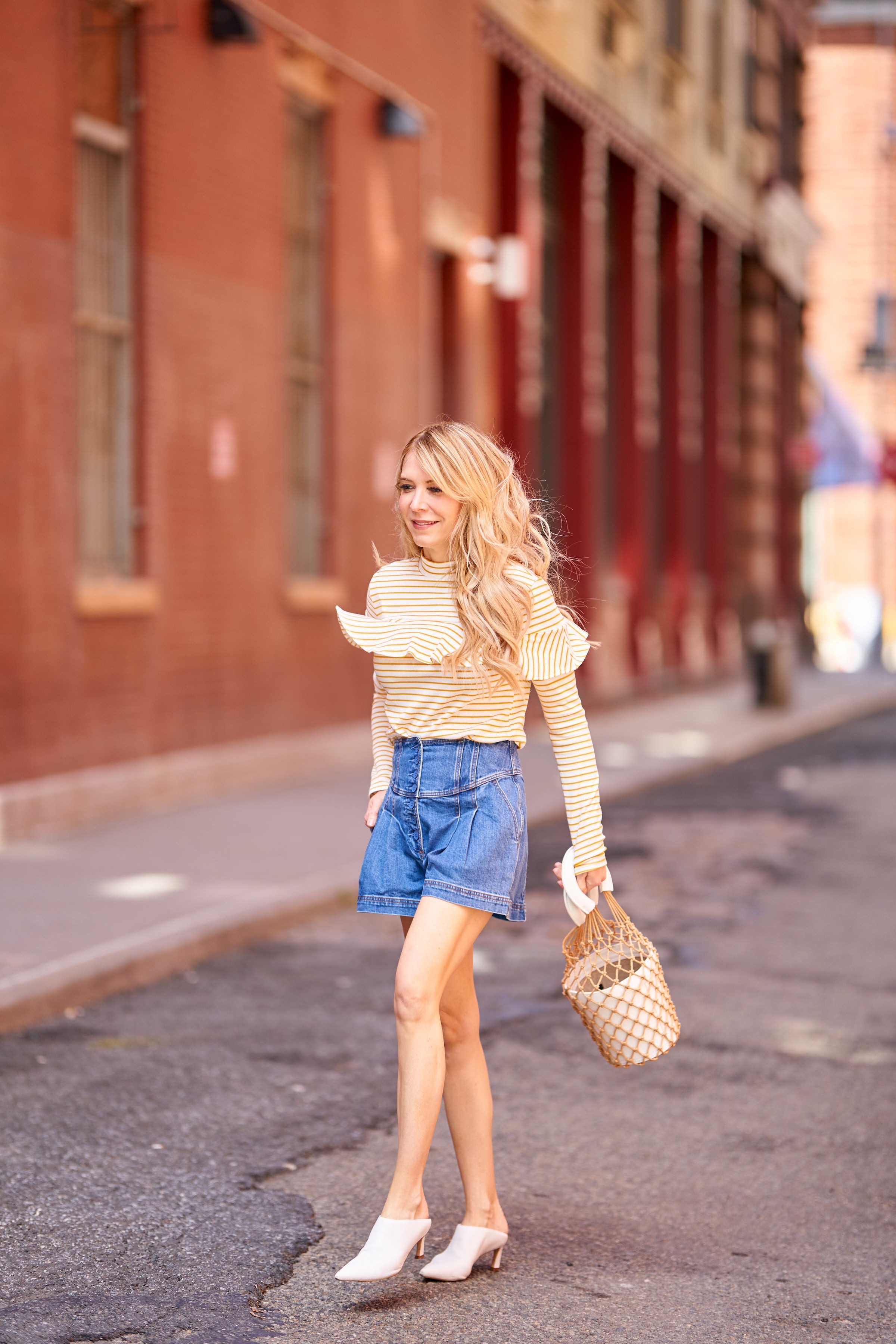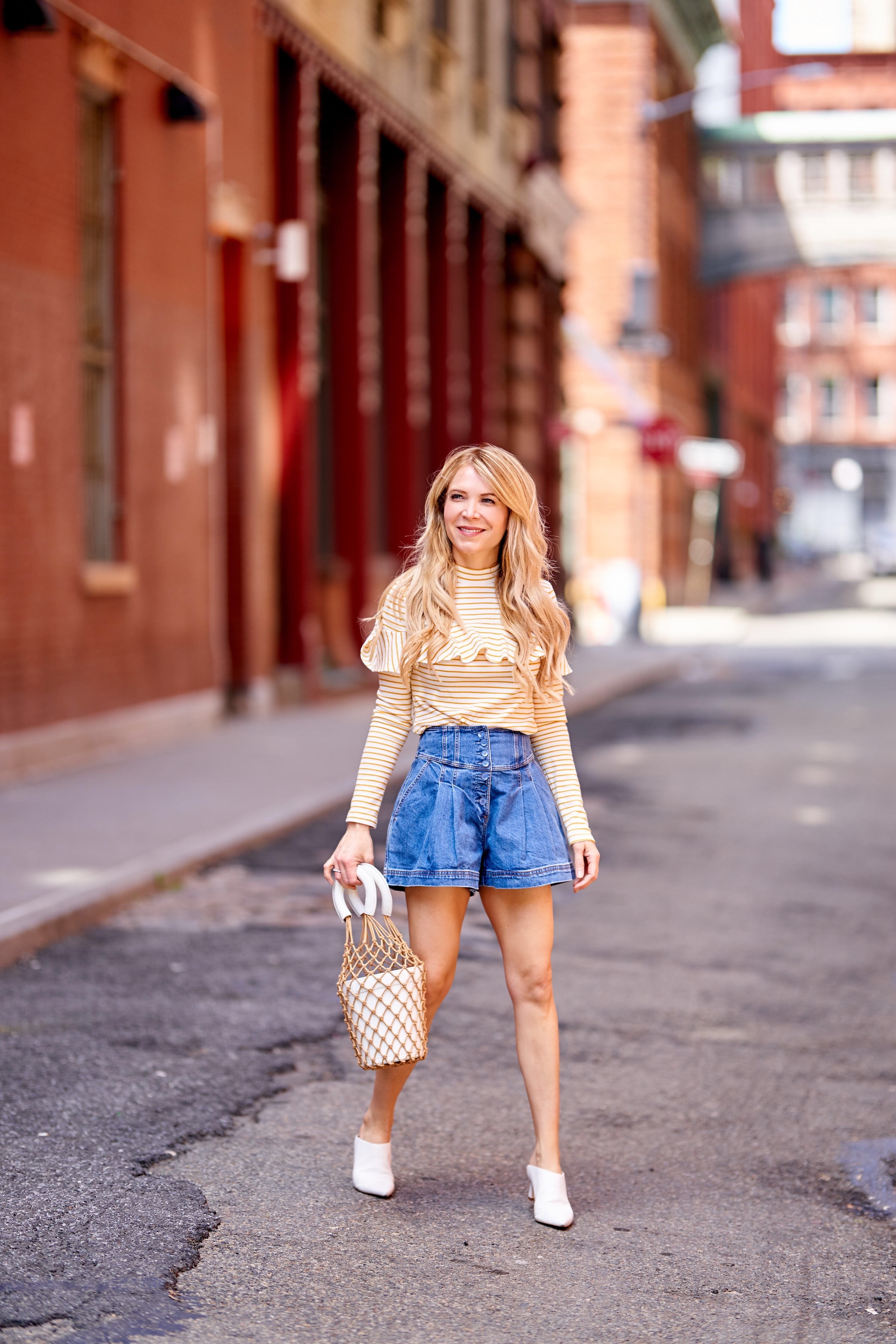 I hope everyone has a great Thursday!  We are currently in California and are driving to Yosemite this morning and we will be there until Sunday!  So excited!
Thanks for stopping by!
xoxox
Laura
Photos by Mike Kobal
SHOP THE POST