Sweatshirt: Rebecca Taylor | Sweatpants: Rebecca Taylor | Sunglasses: Celine (on Amazon!) |  | Bag: Chloe | Boots: Chloe (sold out in white, but new season here in pink, in tan, and a more budget friendly version can be found on Amazon)
This Rebecca Taylor sweatpants outfit has been my most worn outfit in my real mom life since I got it a couple of months ago.  Especially on those chilly mornings when I throw open my closet with only minutes to get dressed, I reach for it.  Now that I no longer work as a lawyer and am a stay at home mom, it is really hard to get dressed some days.  I do not want to dress up too much to run around with the kids all day, but I also don't want to look like I don't care either.  This set is comfortable & casual but still is pulled together.  Rebecca Taylor comes through yet again (I love her clothes).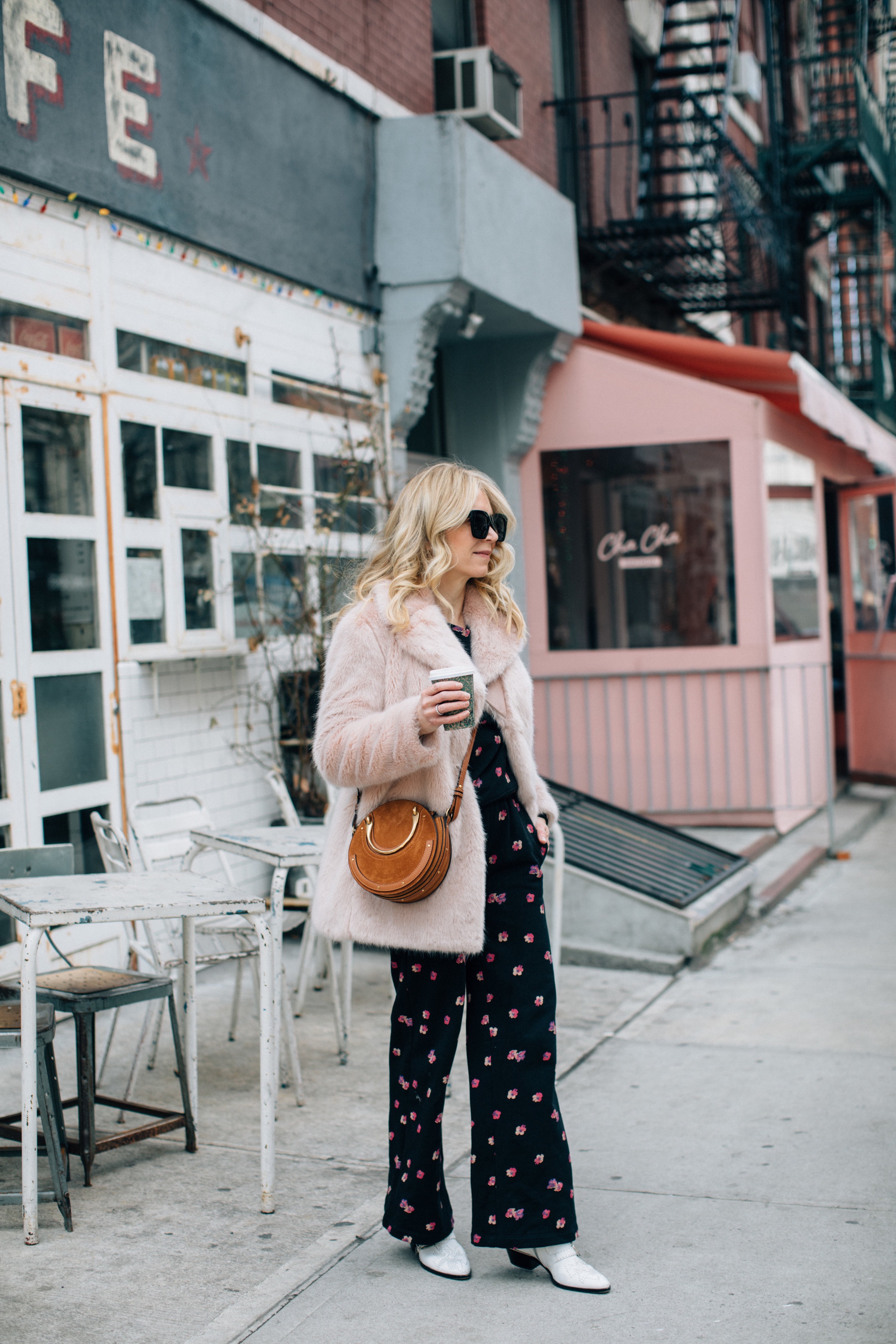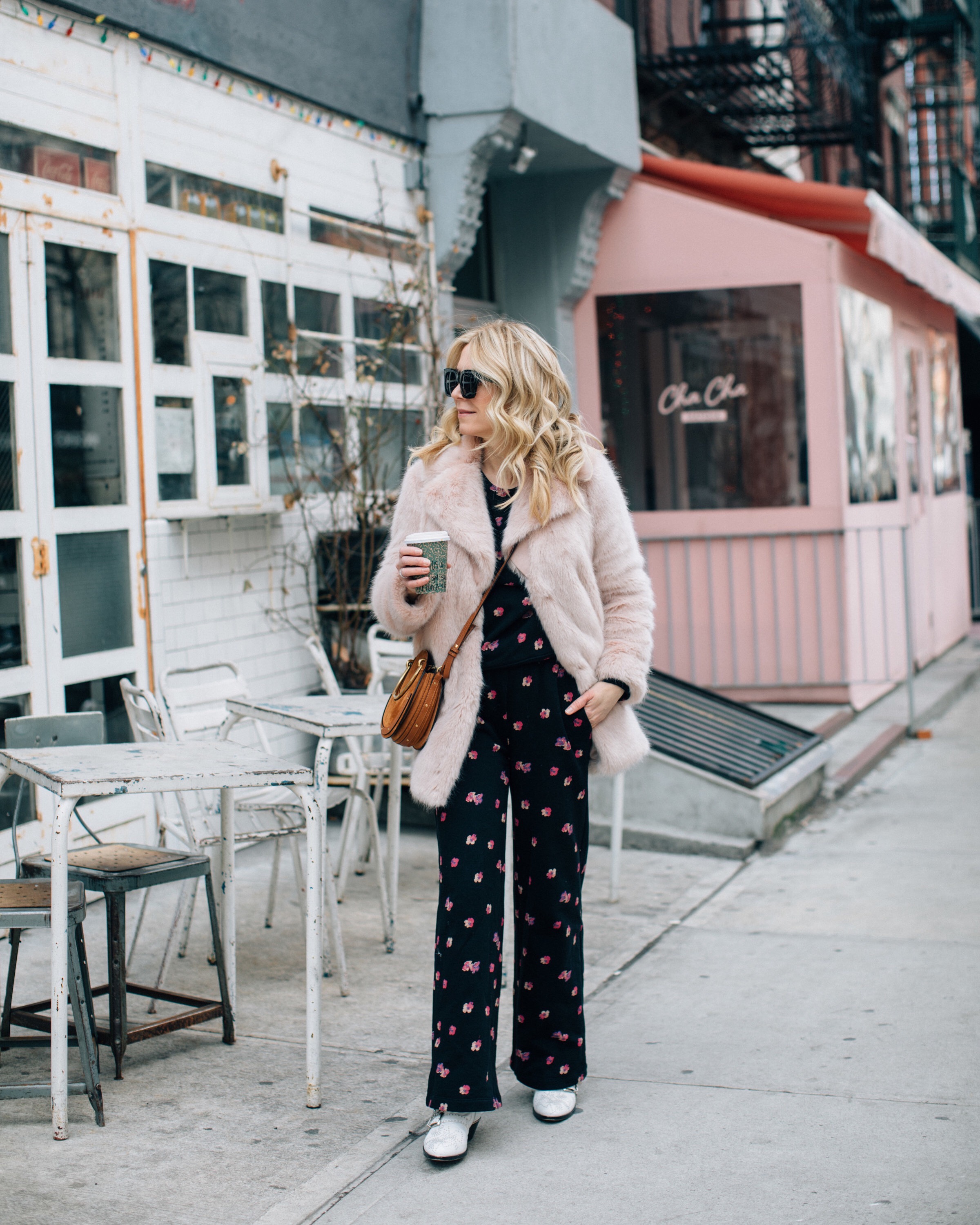 Here are the main reasons I love it:
It is stretchy.  If I have had a couple extra treats and am feeling a little bloated, the elastic waist is forgiving.
It is warm.  The inside is lined with fleecy material so my legs don't get cold.  The winter wind through the city streets is no joke, people.
It is a matching set.  So I don't have to worry about whether it goes together or not.
When I wear it, I always get compliments.  Literally every time I wear it someone notices it!  You would think it is a boring sweatsuit but no, it is the opposite.  It is so cute.  For example yesterday I wore it to take my daughter for her haircut, and I got 2 compliments, one from the salon receptionist and one from the hairdresser.  I was in Zara and the checkout girl said she liked my outfit.  On the subway, a random person said they liked it.
You can wear it with sneakers, flat boots, or loafers.  I wear it a lot with sneakers but also with both ankle boots and loafers – you can kind of dress it up!
It is machine washable.  If it gets dirty, you just wash it on cold and lay it flat or hang to dry.
Cost per wear, it is worth it.  It seems kind of pricey for sweats, but not if you average out the cost by the number of times I have worn it.  In fact, this morning I could not think what to wear, and I almost pulled it out of the laundry hamper to wear two days in a row.  Even though it was dirty.  Instead I wore a boring black sweatshirt and jeans.  My outfit today is depressing, and I think I need to change!  But seriously, I bet this outfit goes on sale soon, and if it does, you should snap it up!
I just wish this came in more colors or patterns so I could get like 3 of them.  Maybe Rebecca Taylor will make it again next season?  Here are more pics, without the coat:
Shown here with a Loewe bag, and sneakers by Alexander McQueen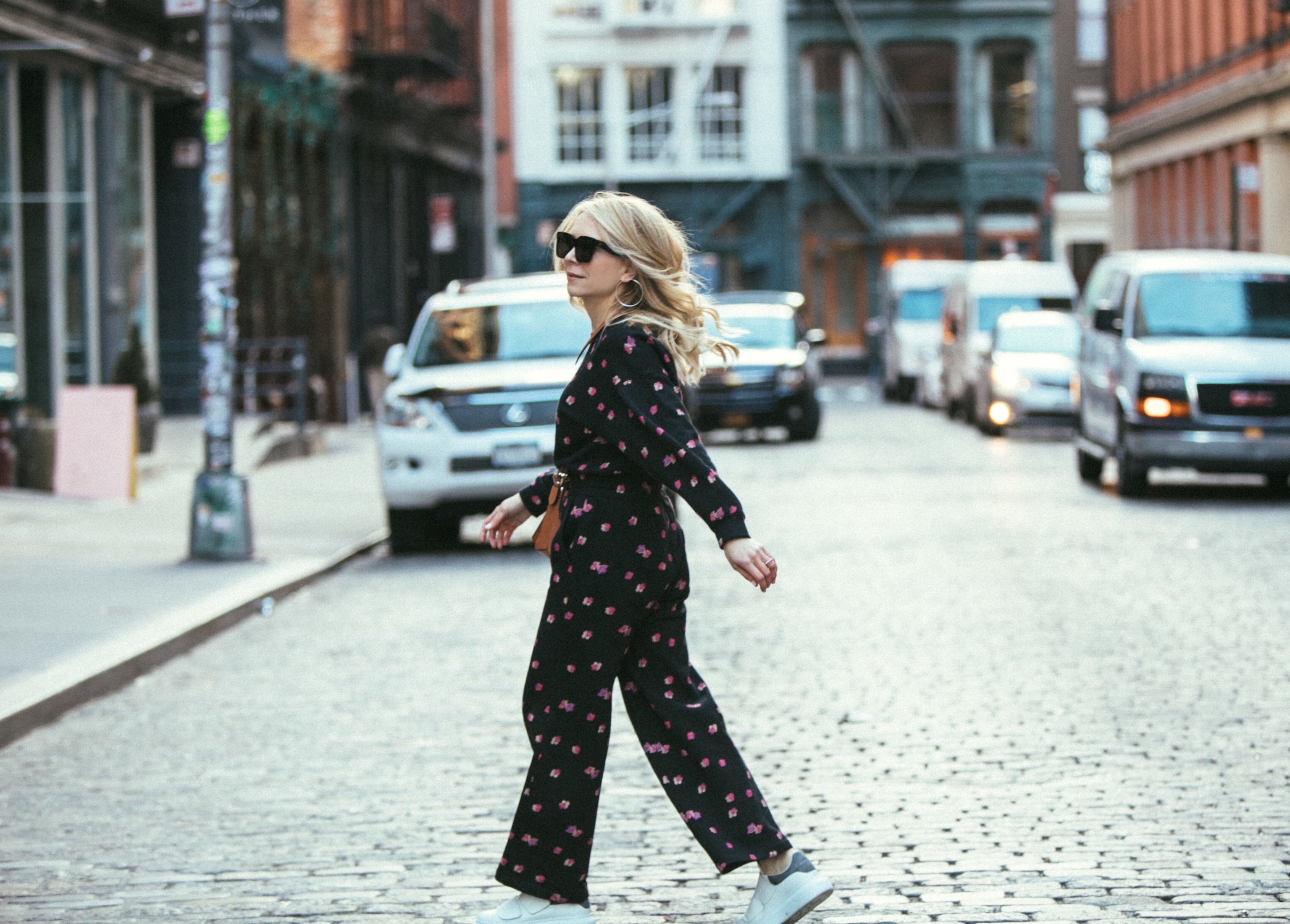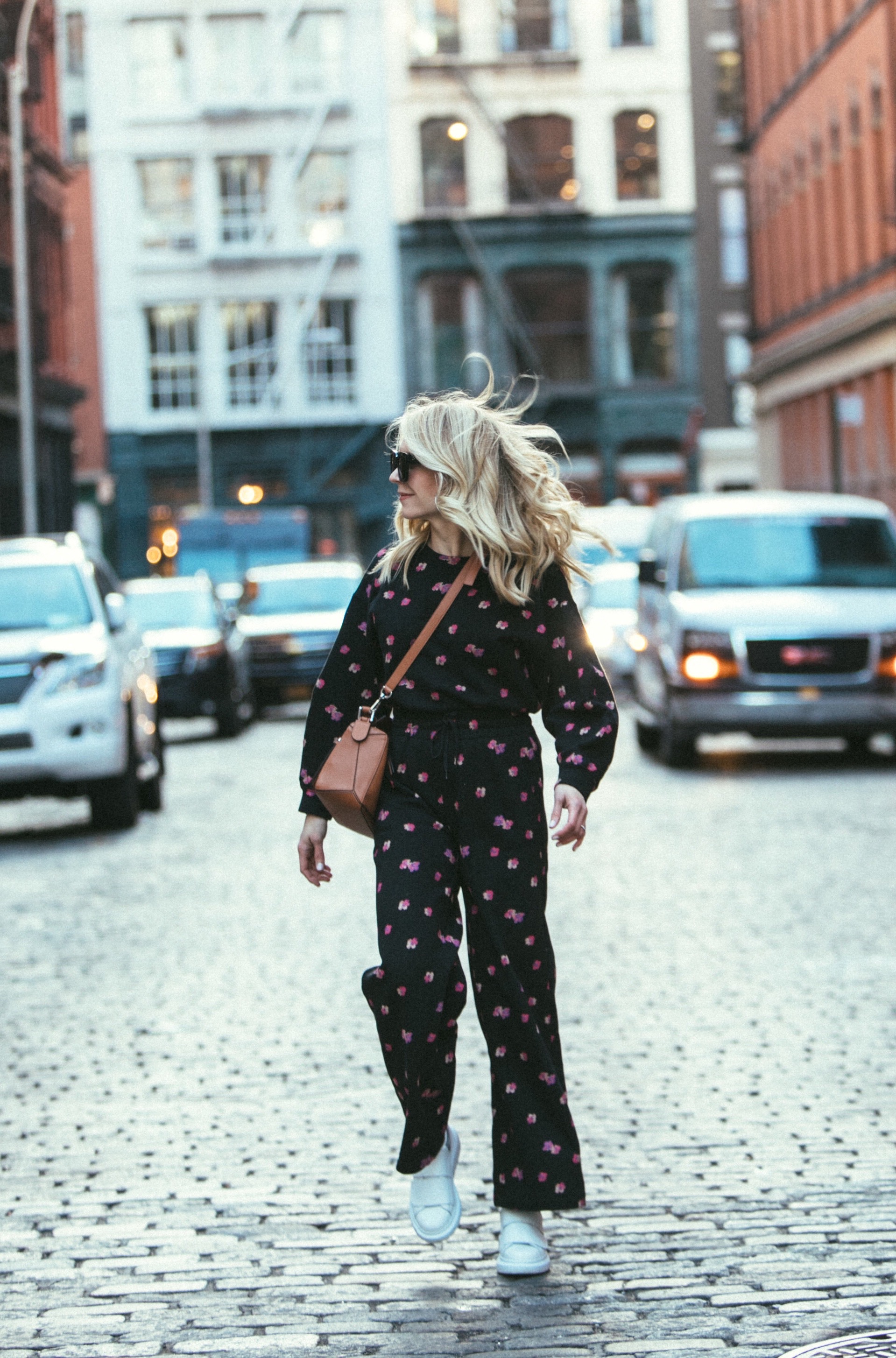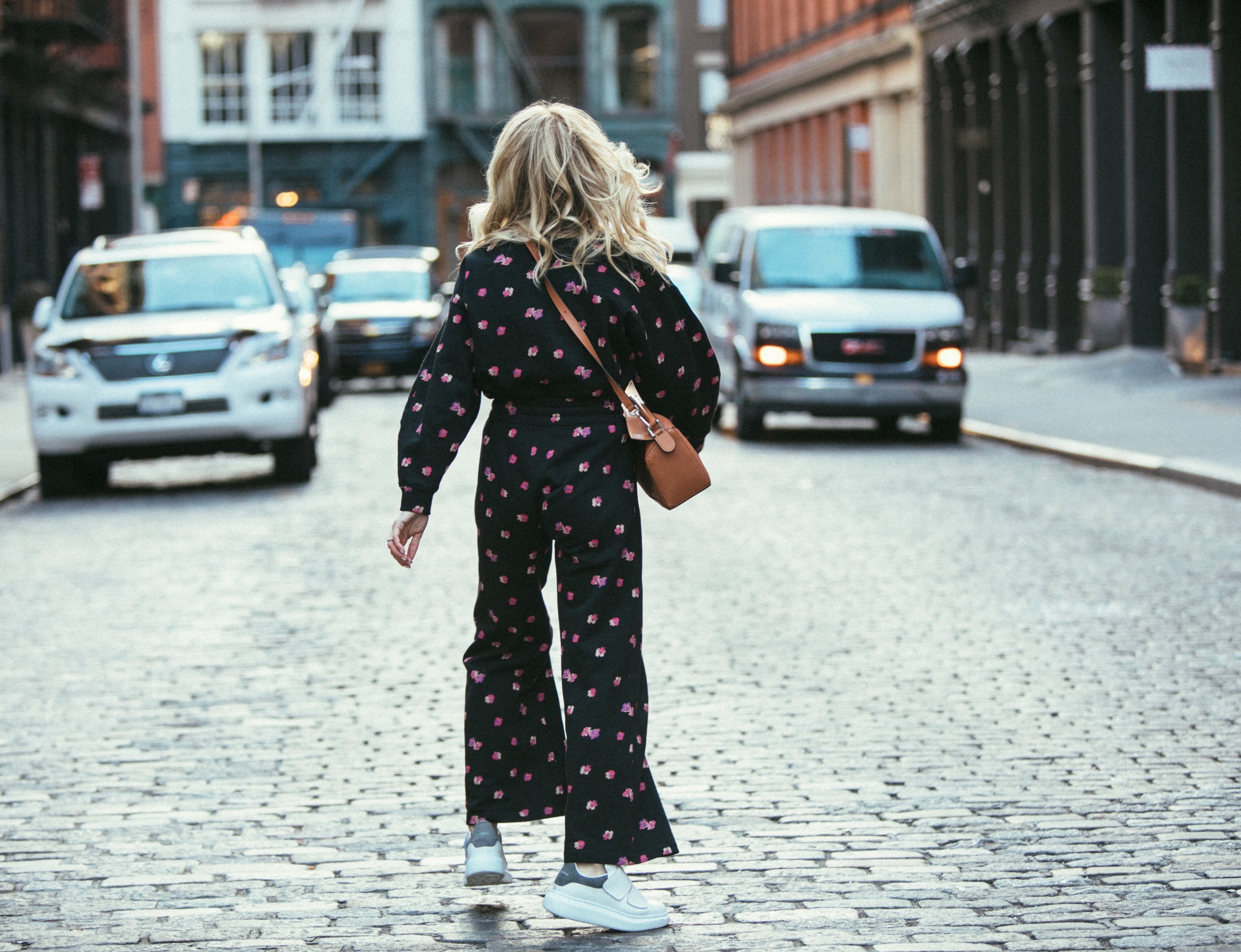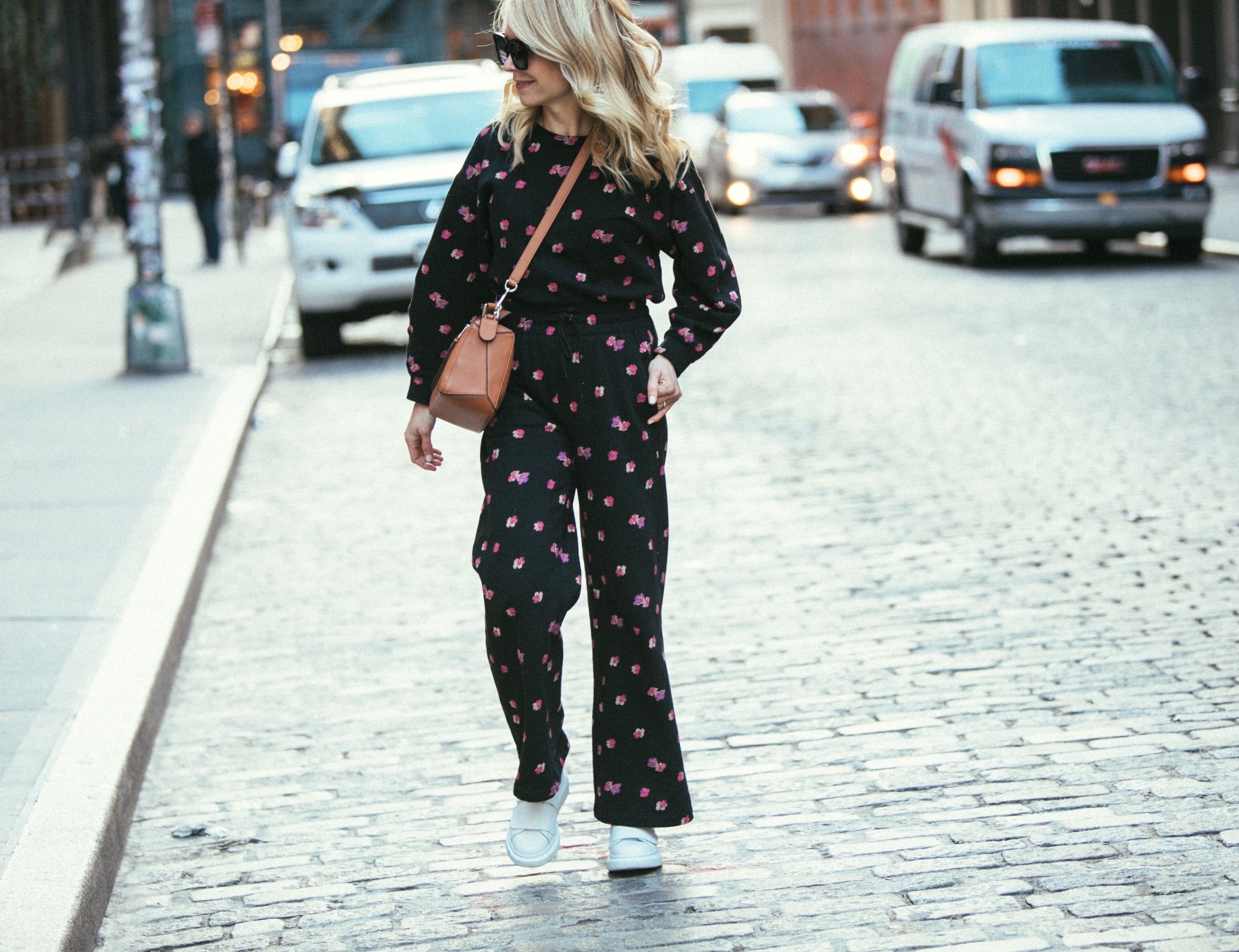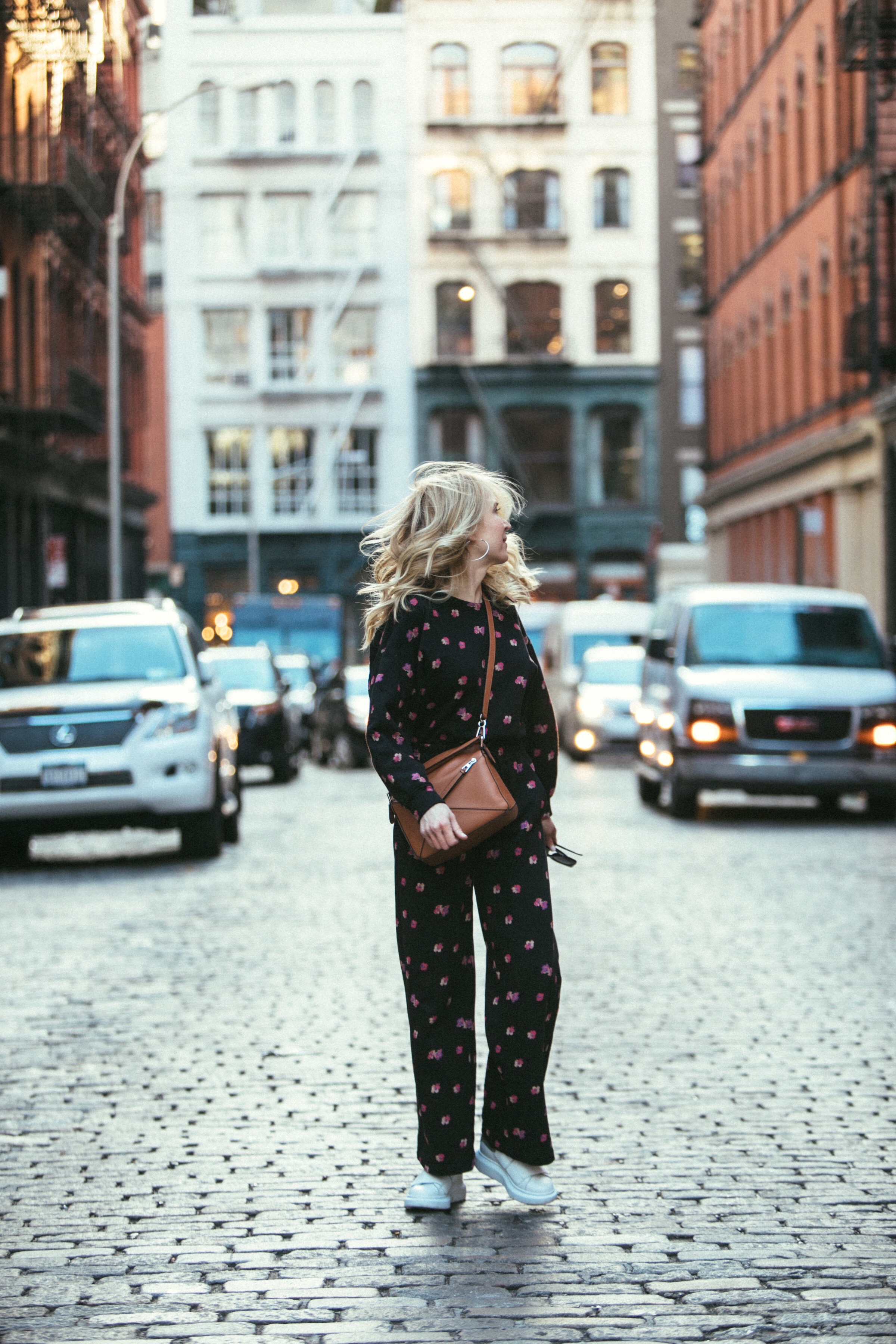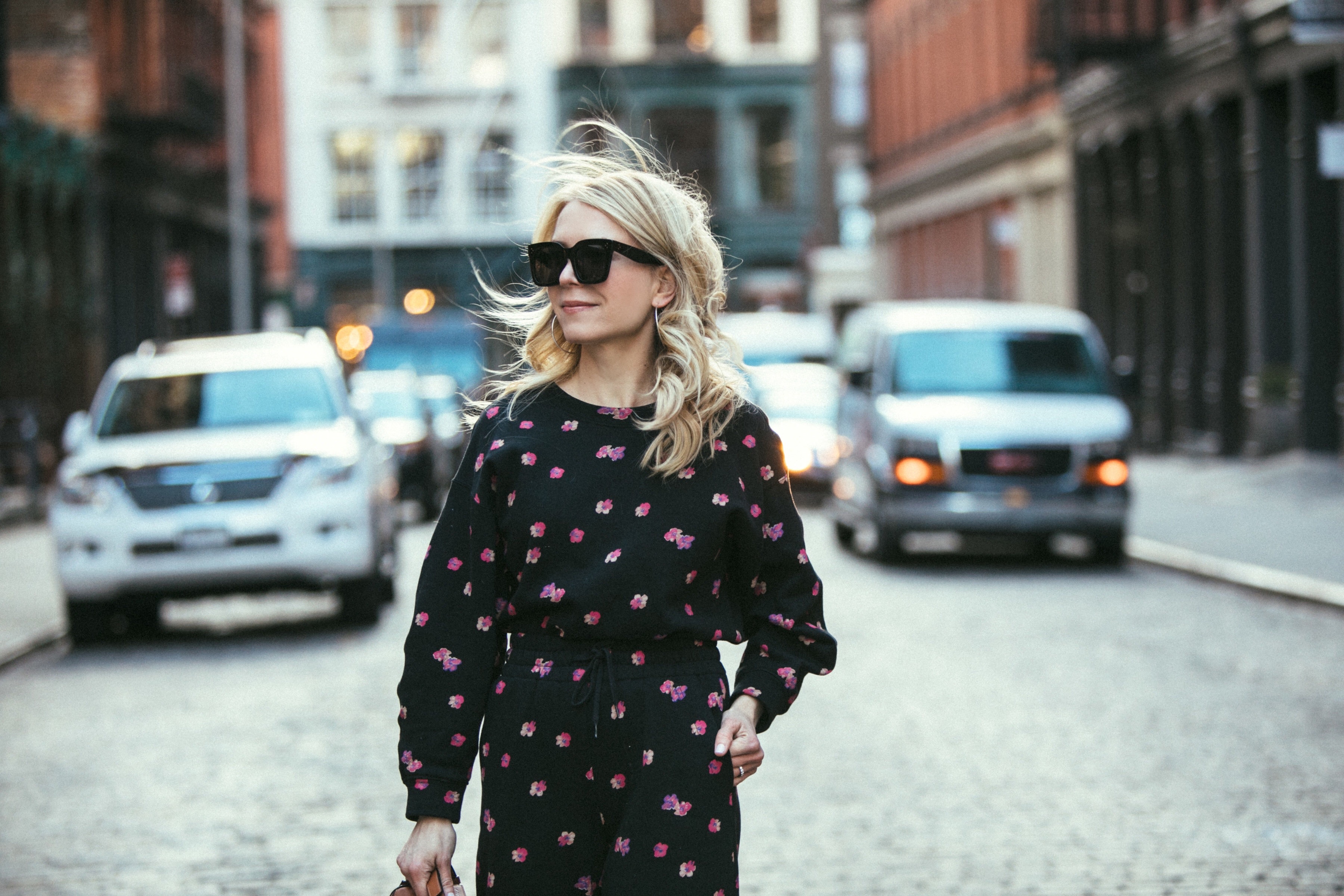 Thank you for reading!
xxxx
Laura
Photos are by Lydia Hudgens