Blouse: Chicwish | Skirt: Chicwish | Socks: & Other Stories | Shoes: Gucci | Hat: Miss Selfridge similar here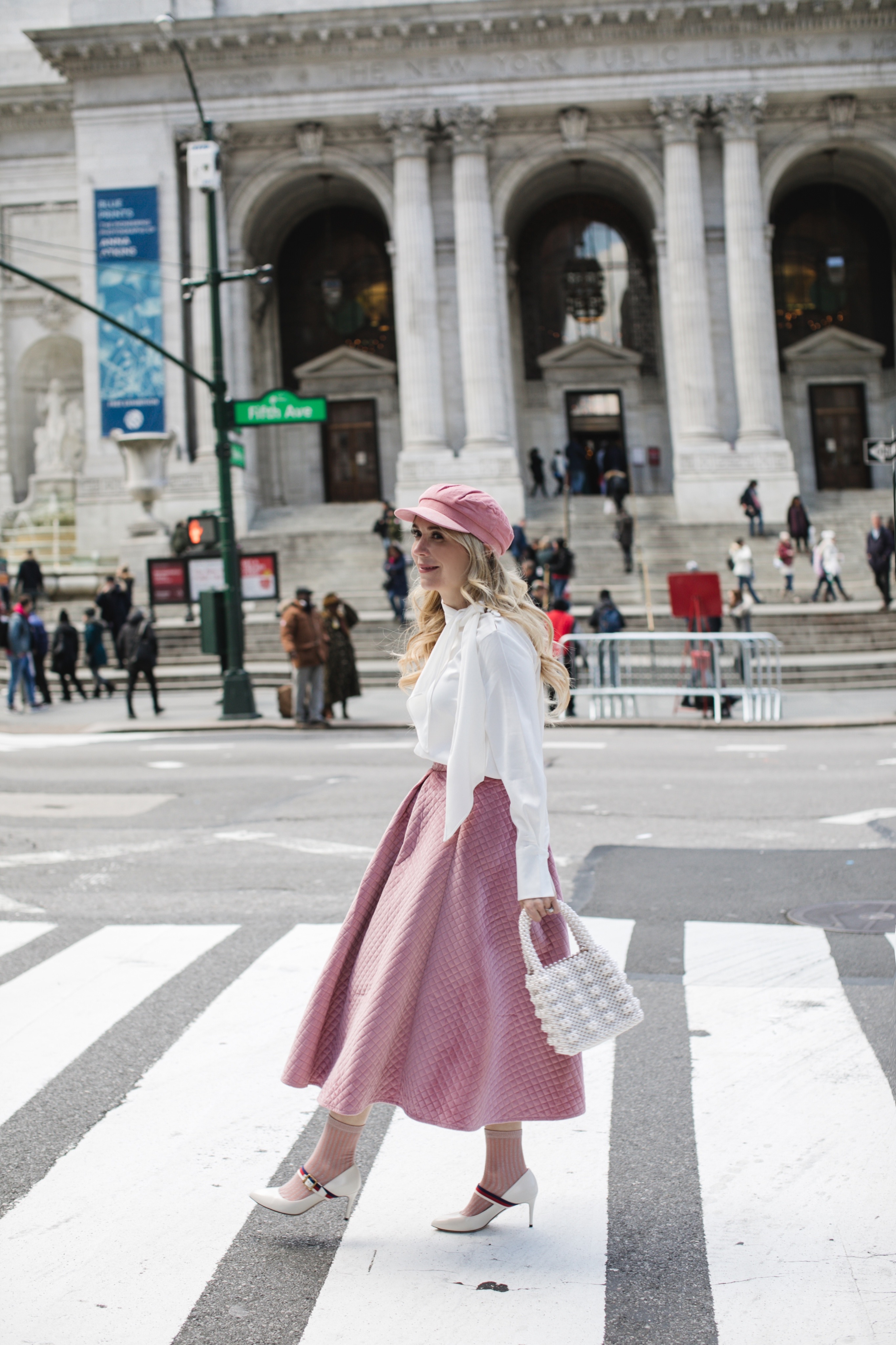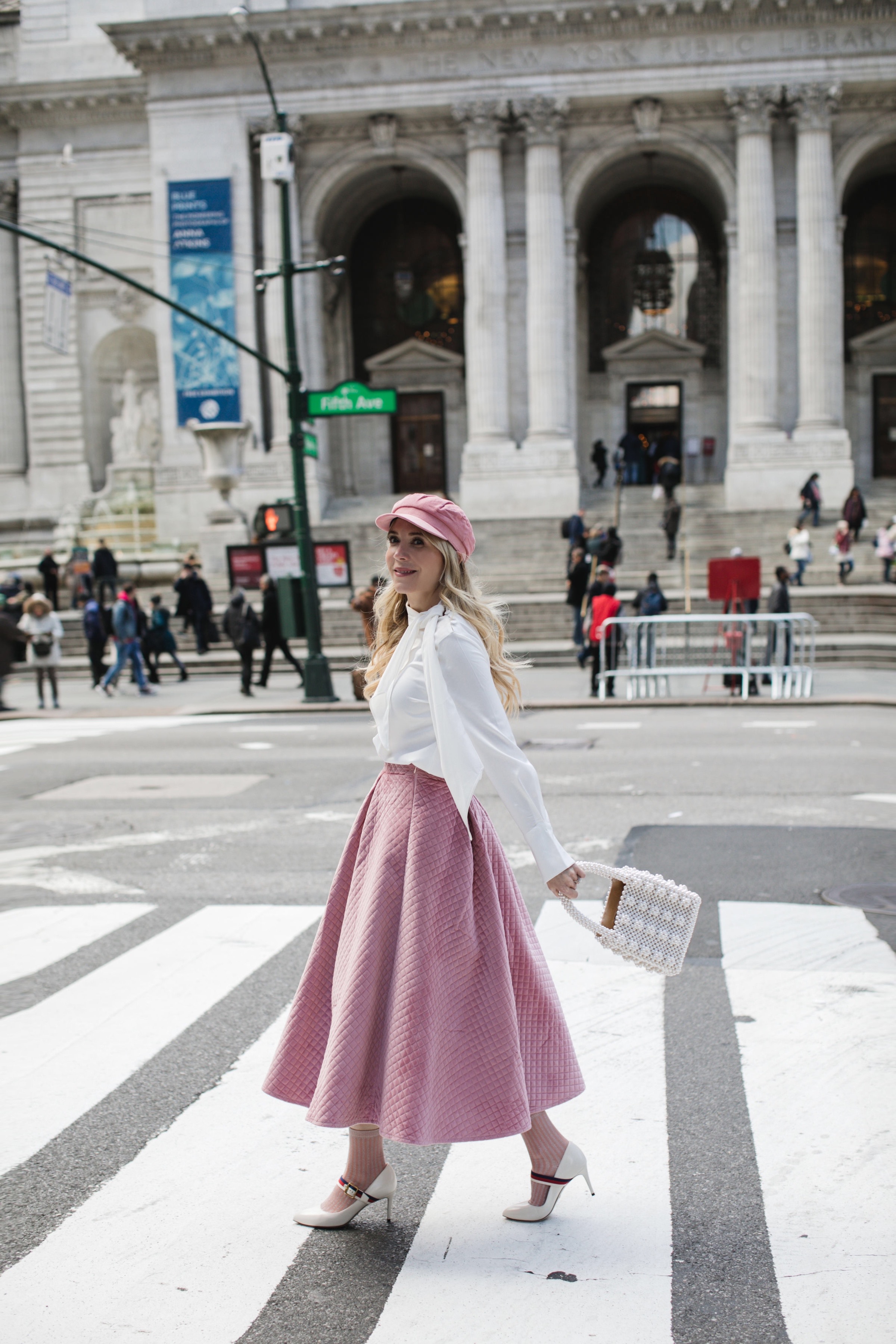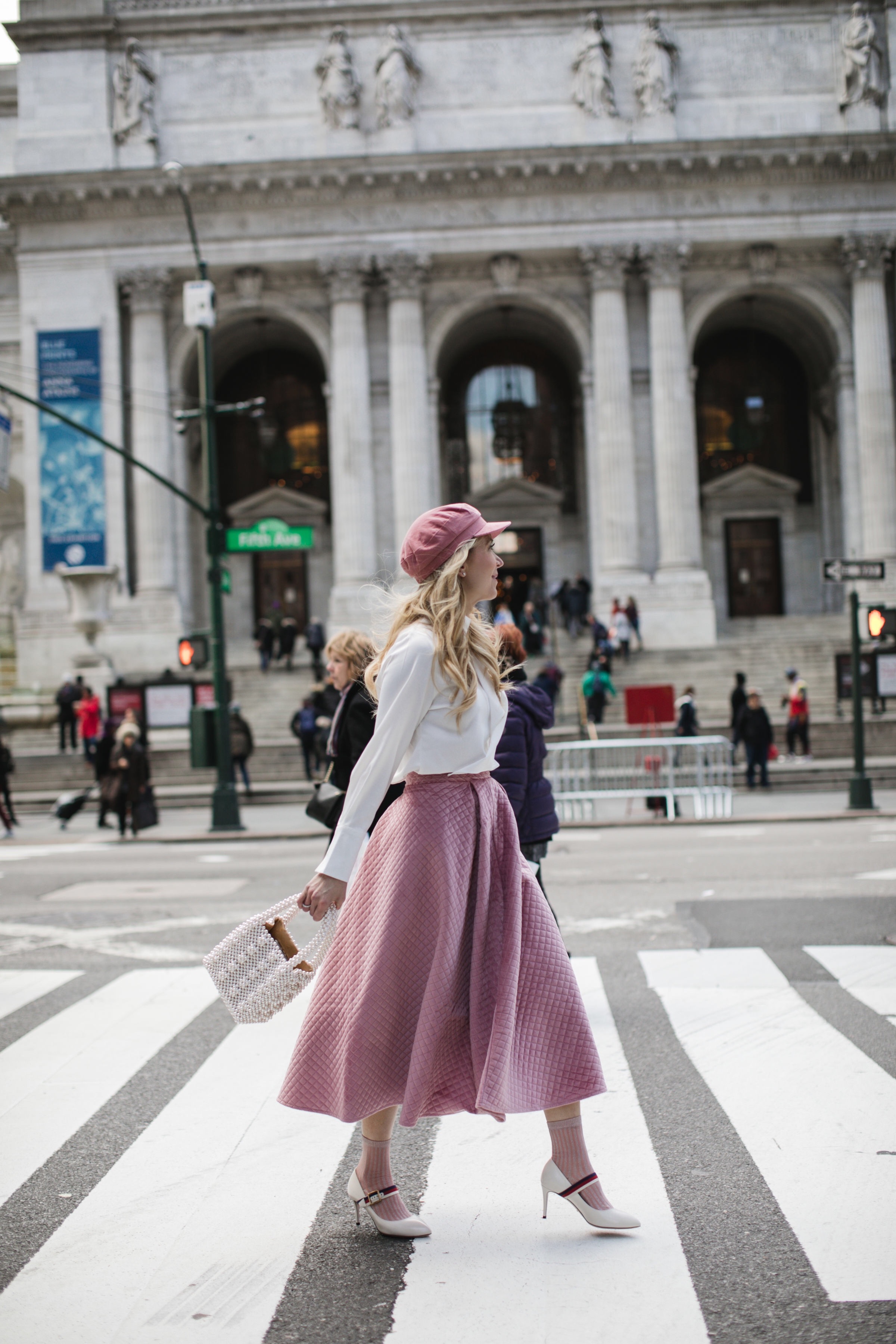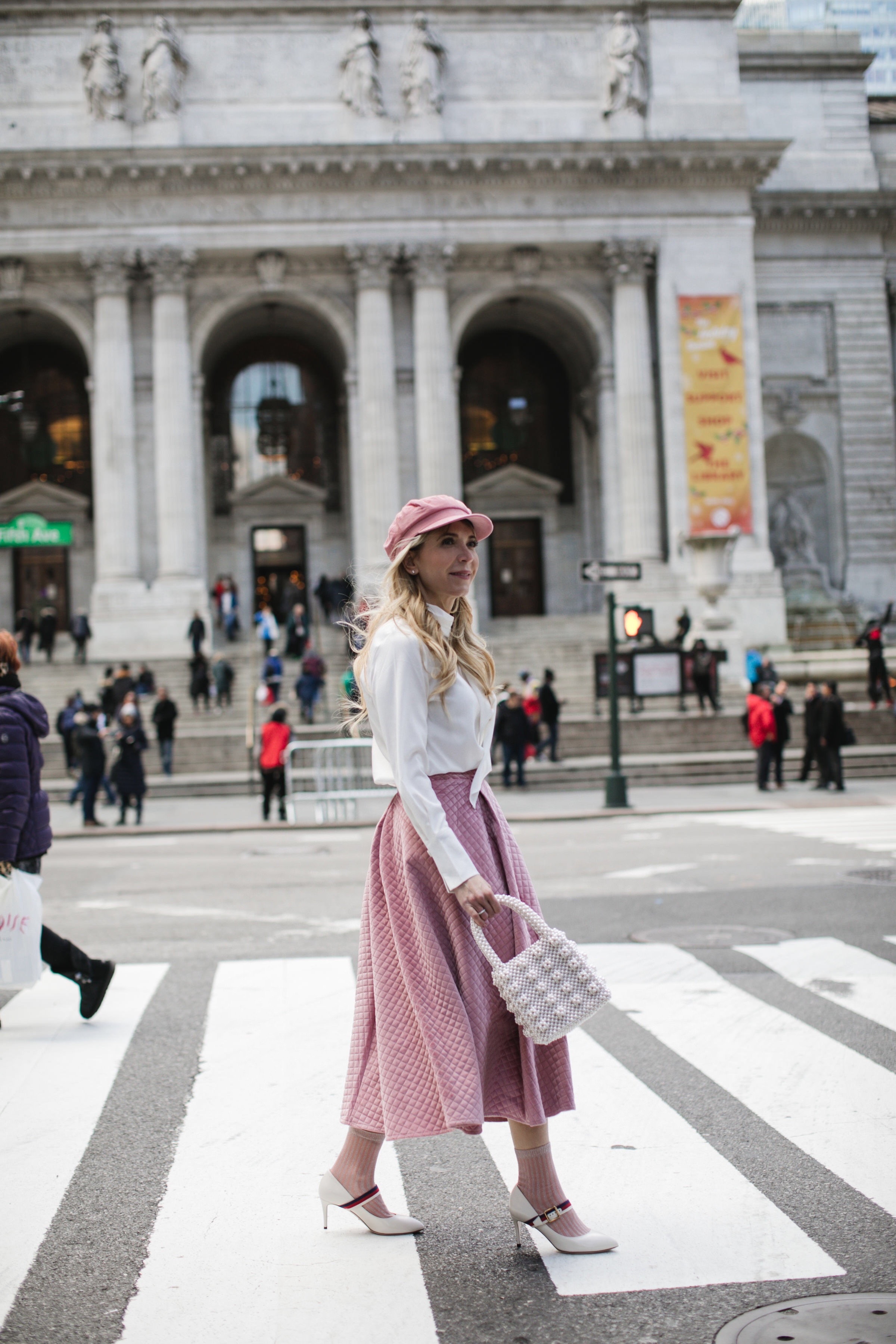 This time of year is all about holiday outfits and fun festive looks and one way to achieve the perfect party or going out look, or even the perfect weekend lunch or church outfit, is with a full midi skirt and blouse and heels or boots.  This pink quilted skirt from Chicwish is so beautiful!  It is very full and has the softest quilted fabric.  It comes in green too!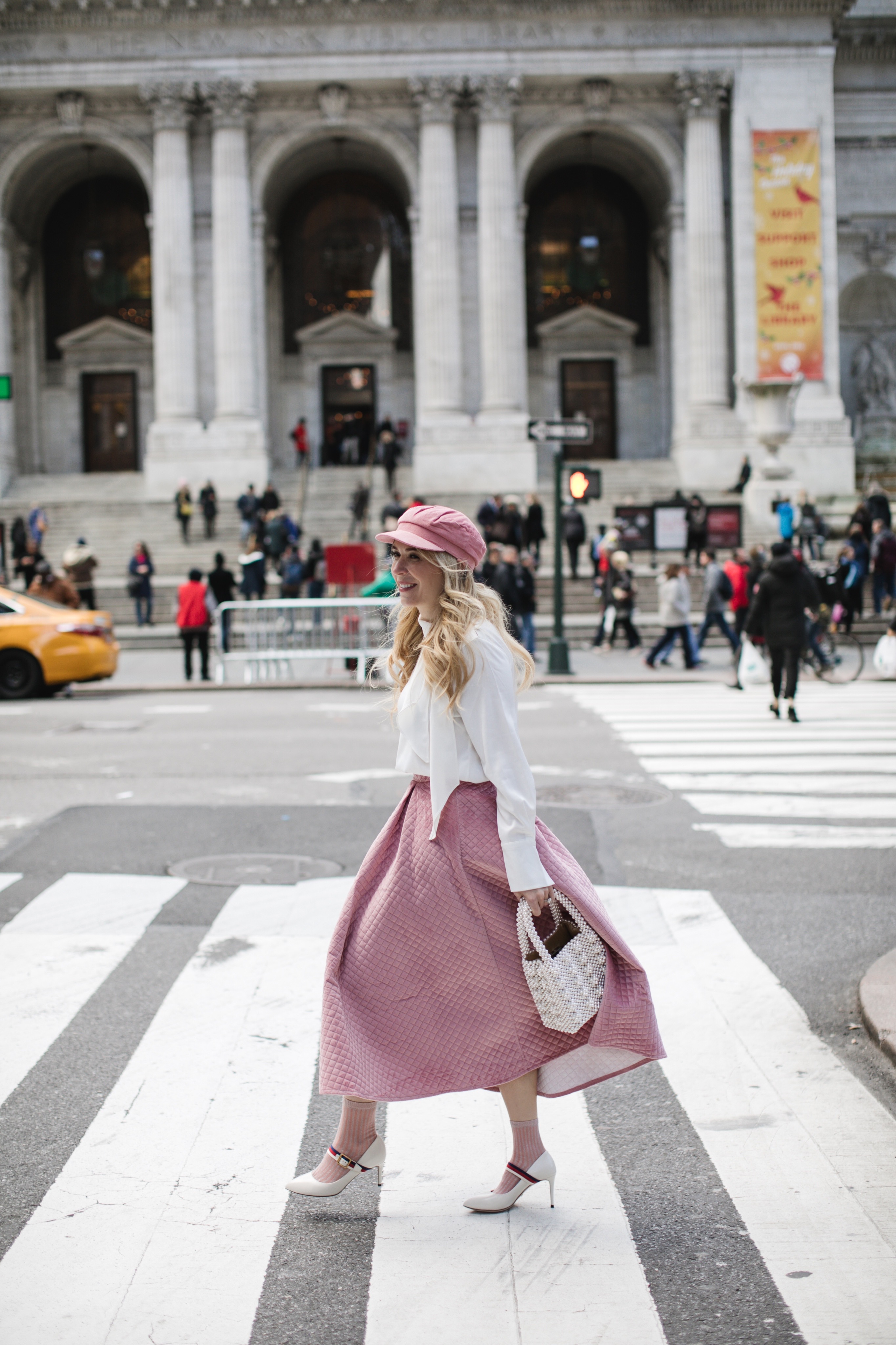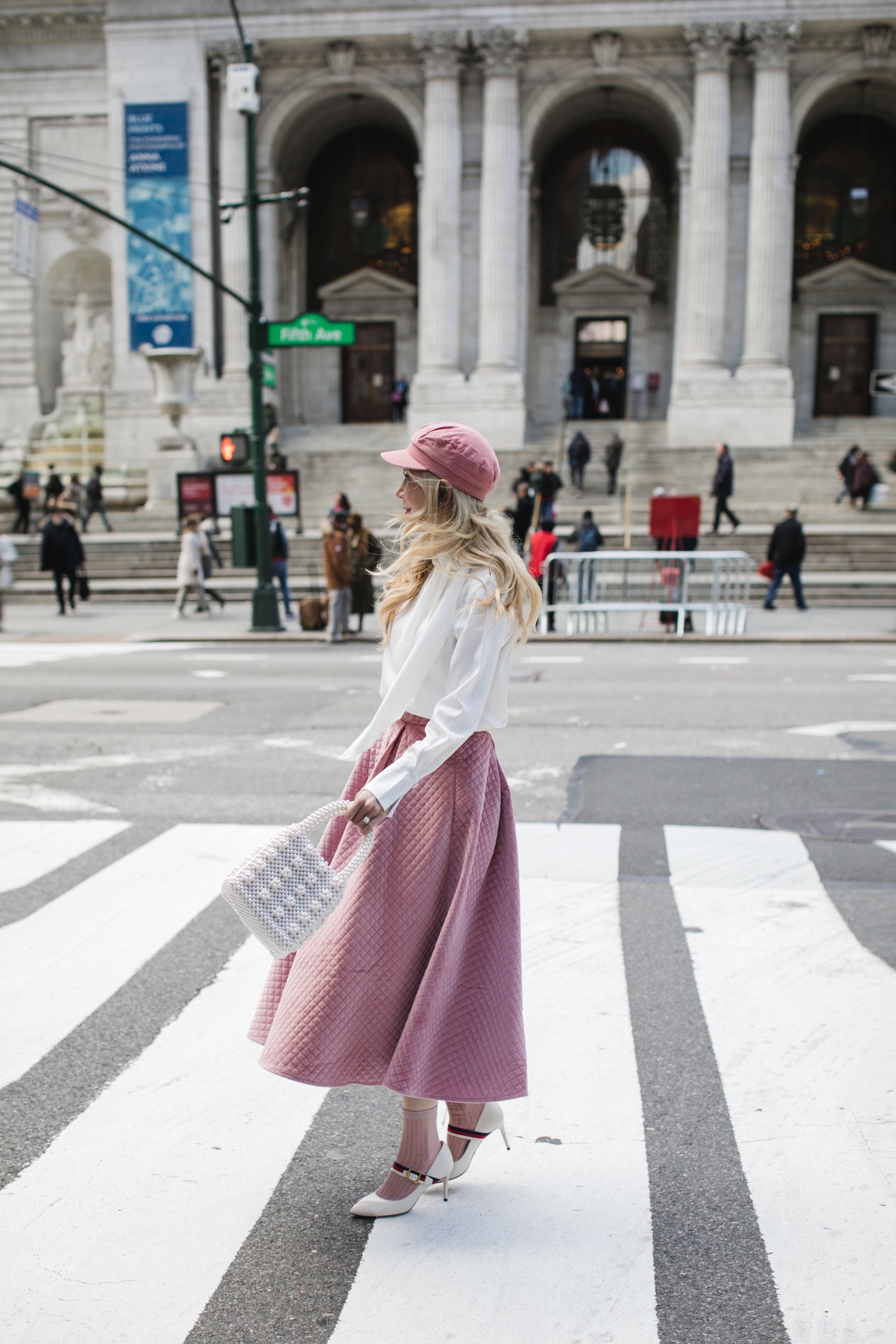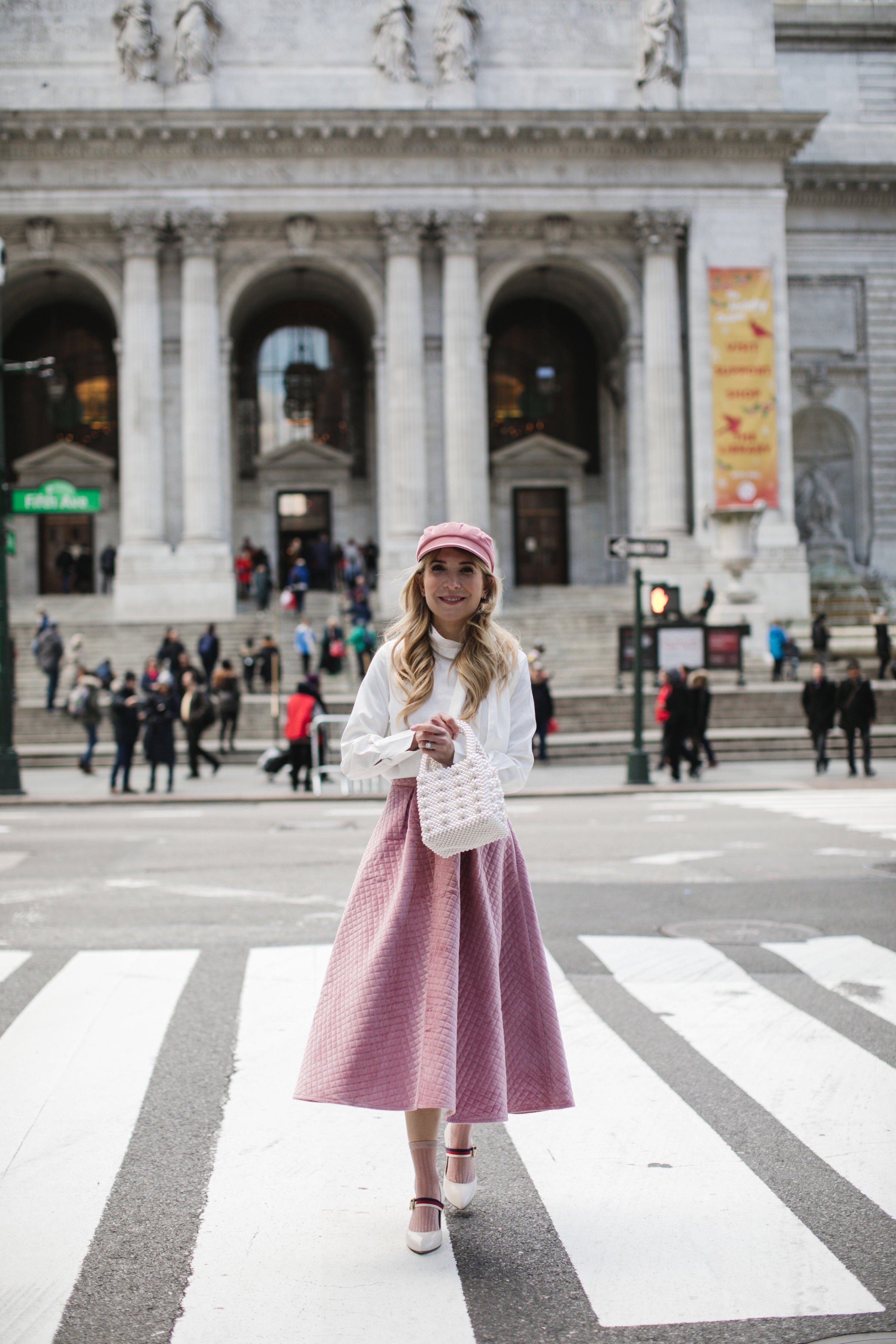 I decided to pair the skirt and blouse with my new favorite Gucci heels and my trusty & Other Stories socks.  This socks and heels look is my new favorite combo.  It makes you look so stylish without really doing anything.  Not many girls are doing this yet so if you start wearing little sheer or sparkly anklets with your pumps, it gives you that little fashion-y edge that will set you apart!  In a good way I promise lol!
The other thing I like to do to tie an outfit together is to wear a baker boy cap.  It hides any unruly or frizzy hair but immediately gives whatever you are wearing a little boost.  I normally wear them with more casual looks but I thought it would be fun to try one with the dressier look here for a change!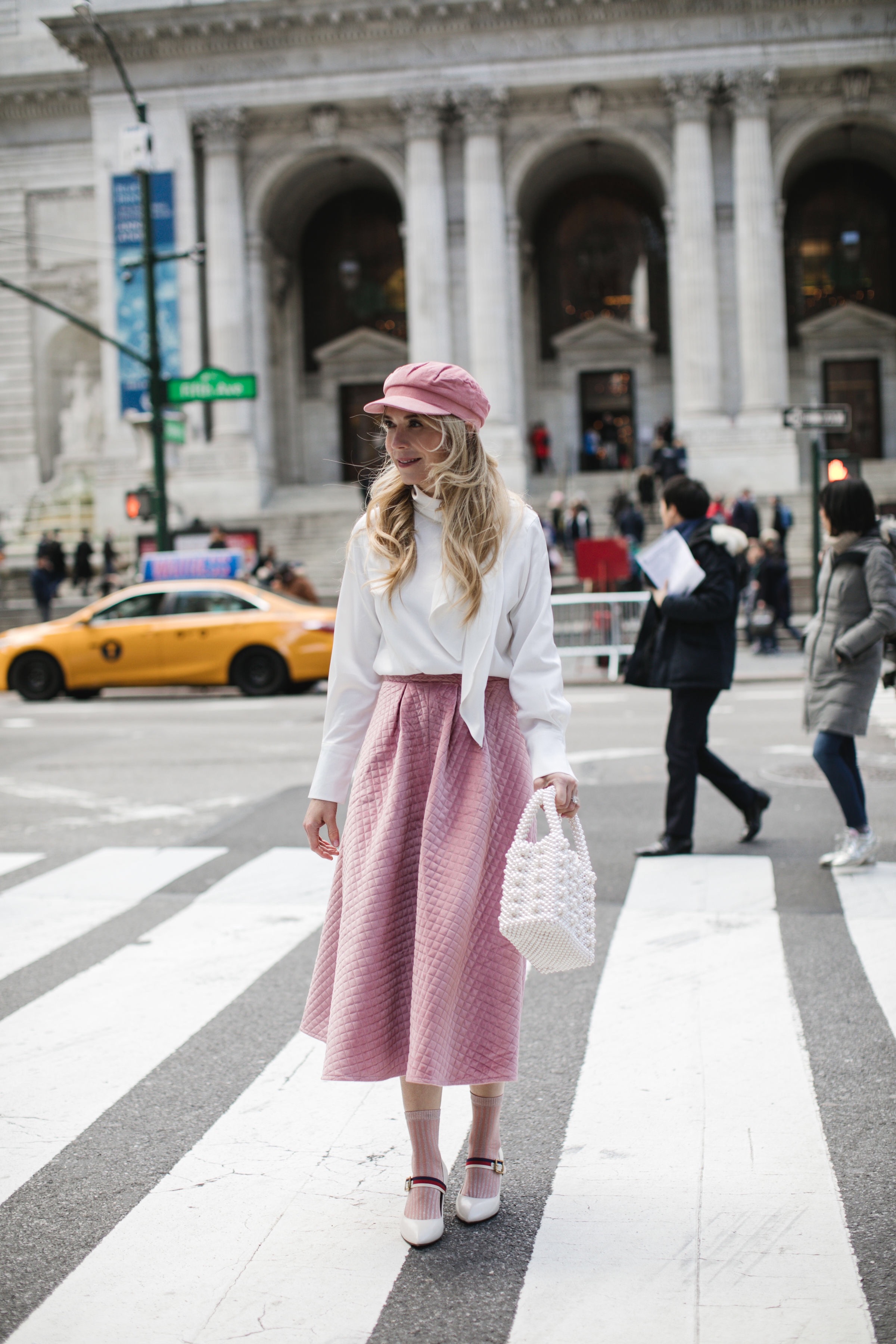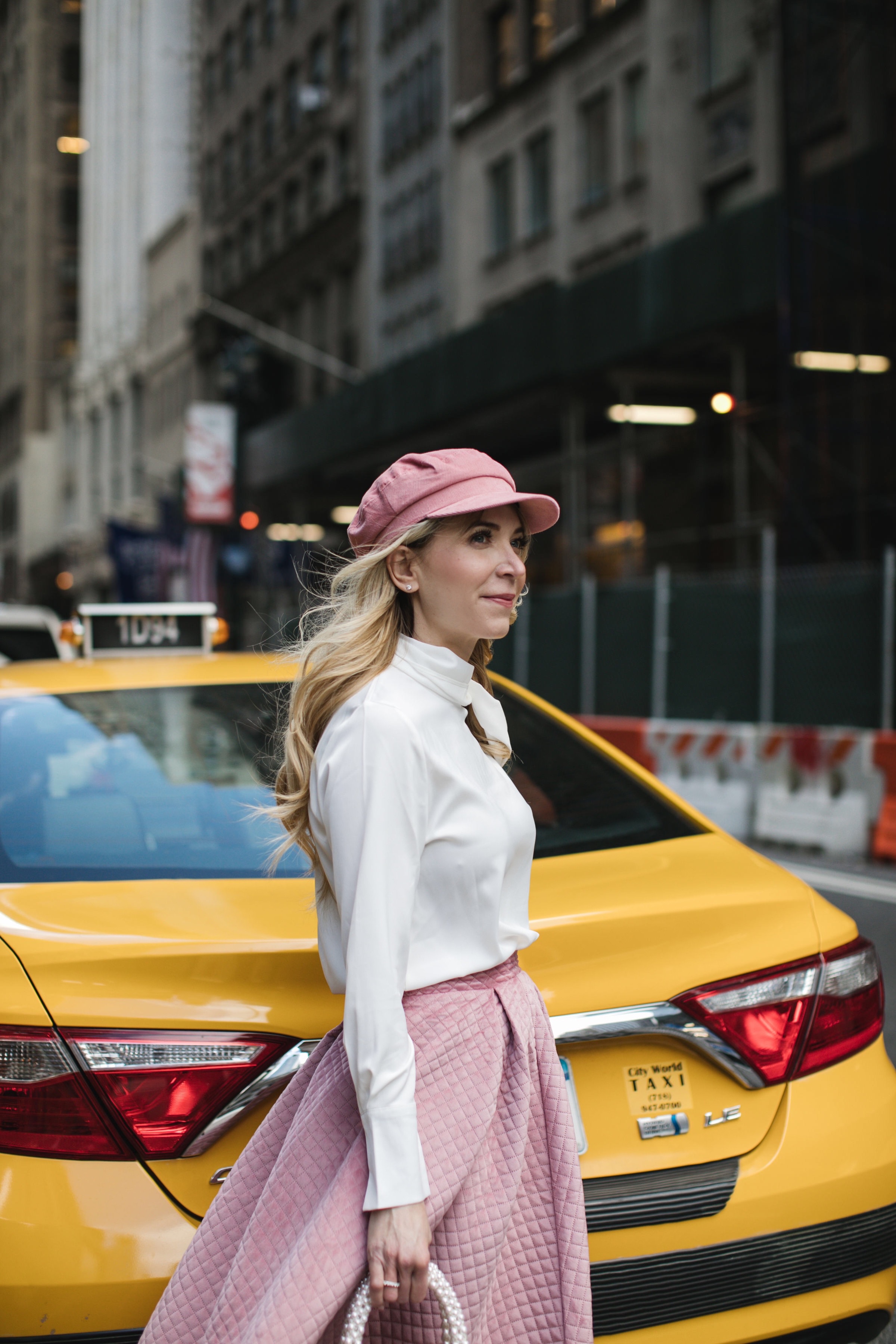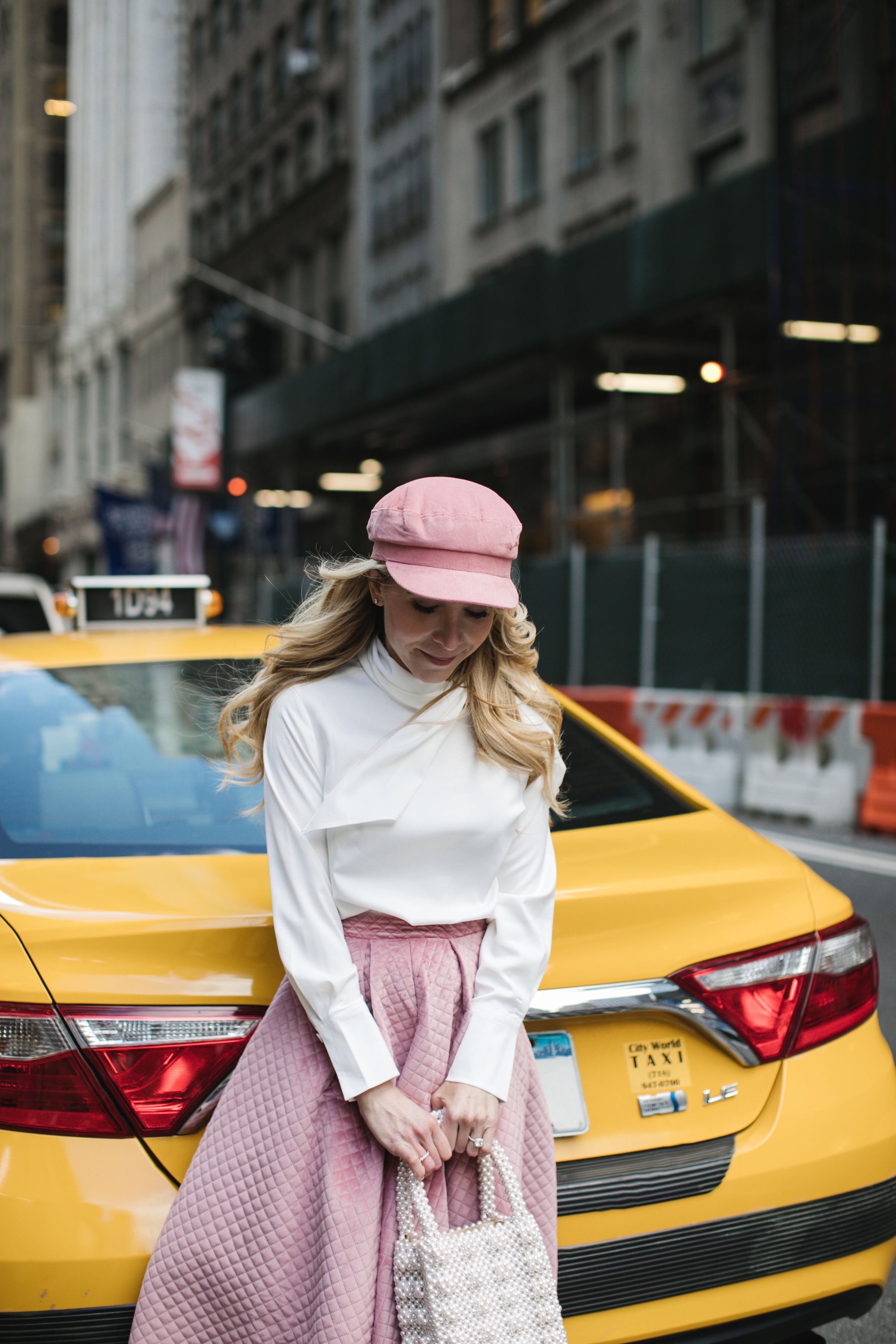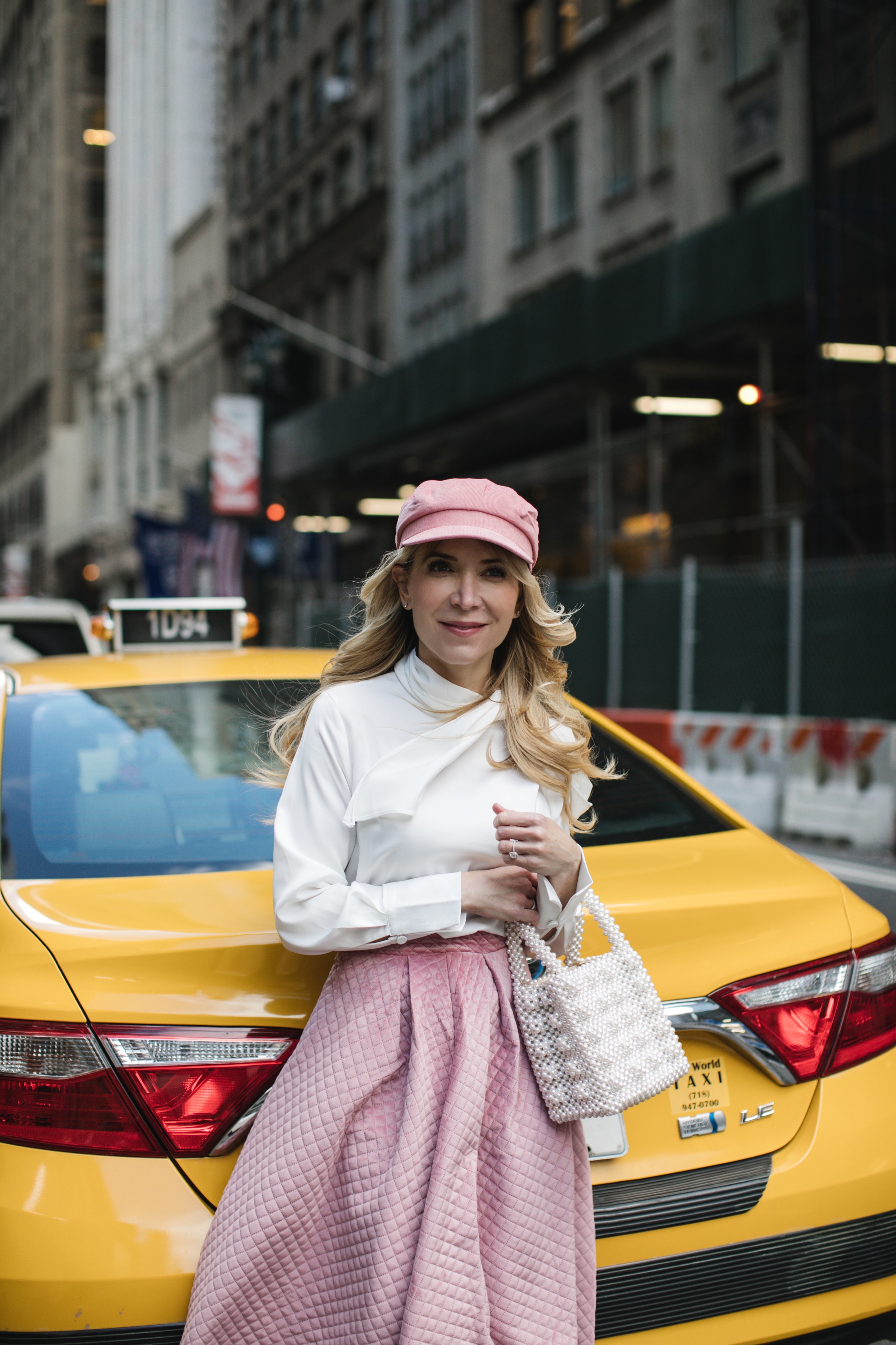 And lastly I want to say that if you are in the market for a midi skirt, Chicwish is the place to go.  They have a huge selection of midi and maxi skirts in an array of fabrics and colors.  I have been buying midi skirts from them for years.  I've linked a bunch of ones I love right now in the "Shop the Post" bar above and below!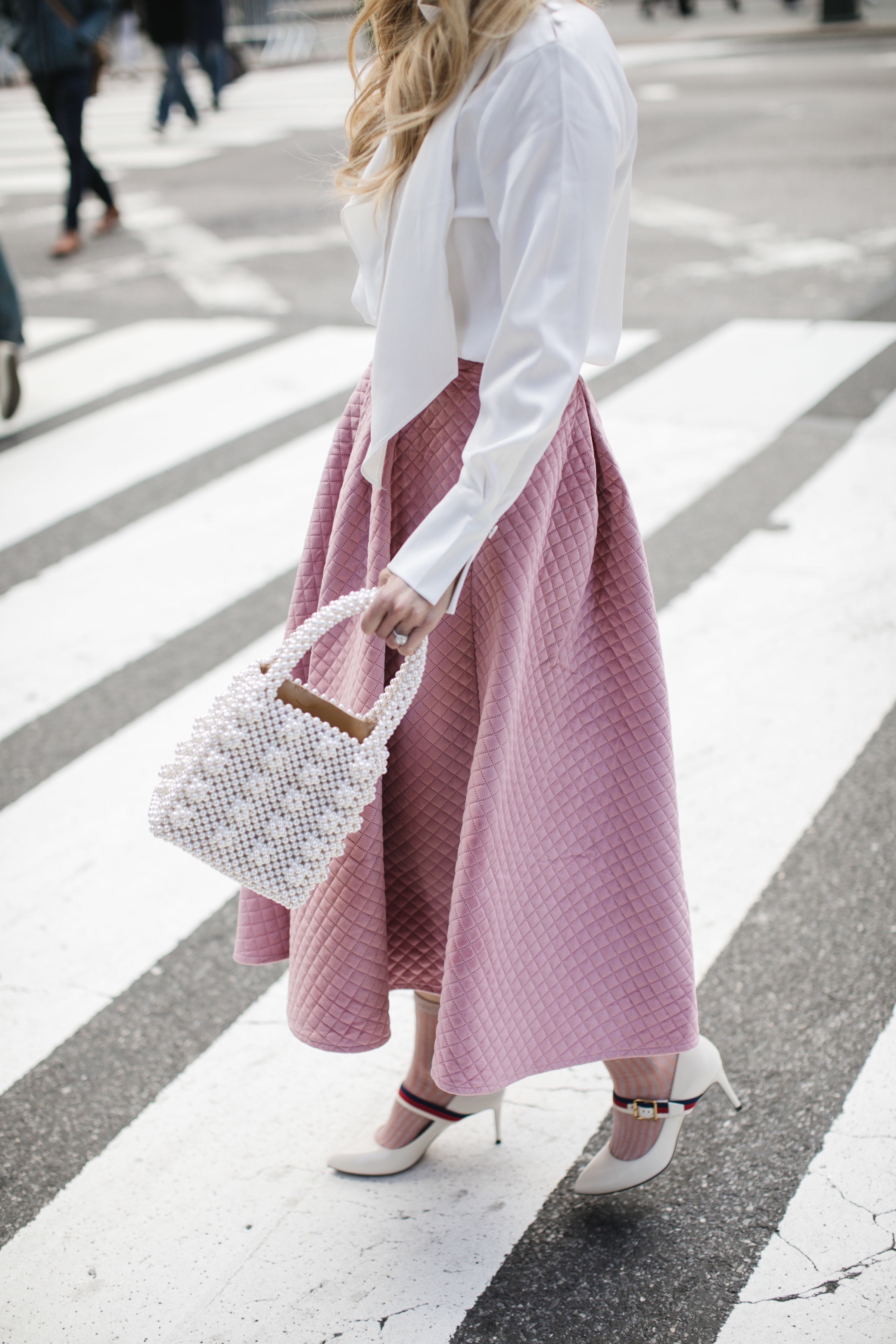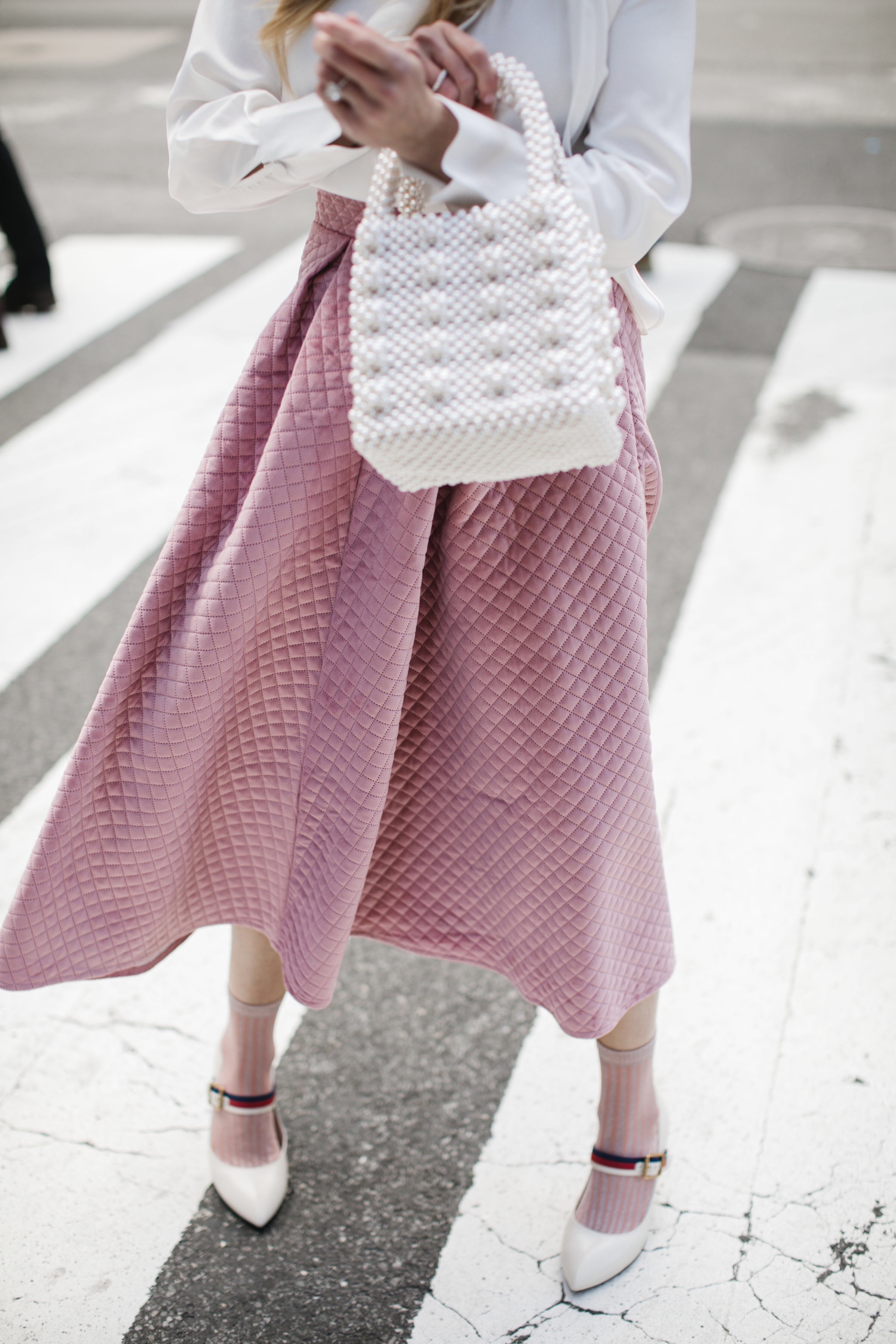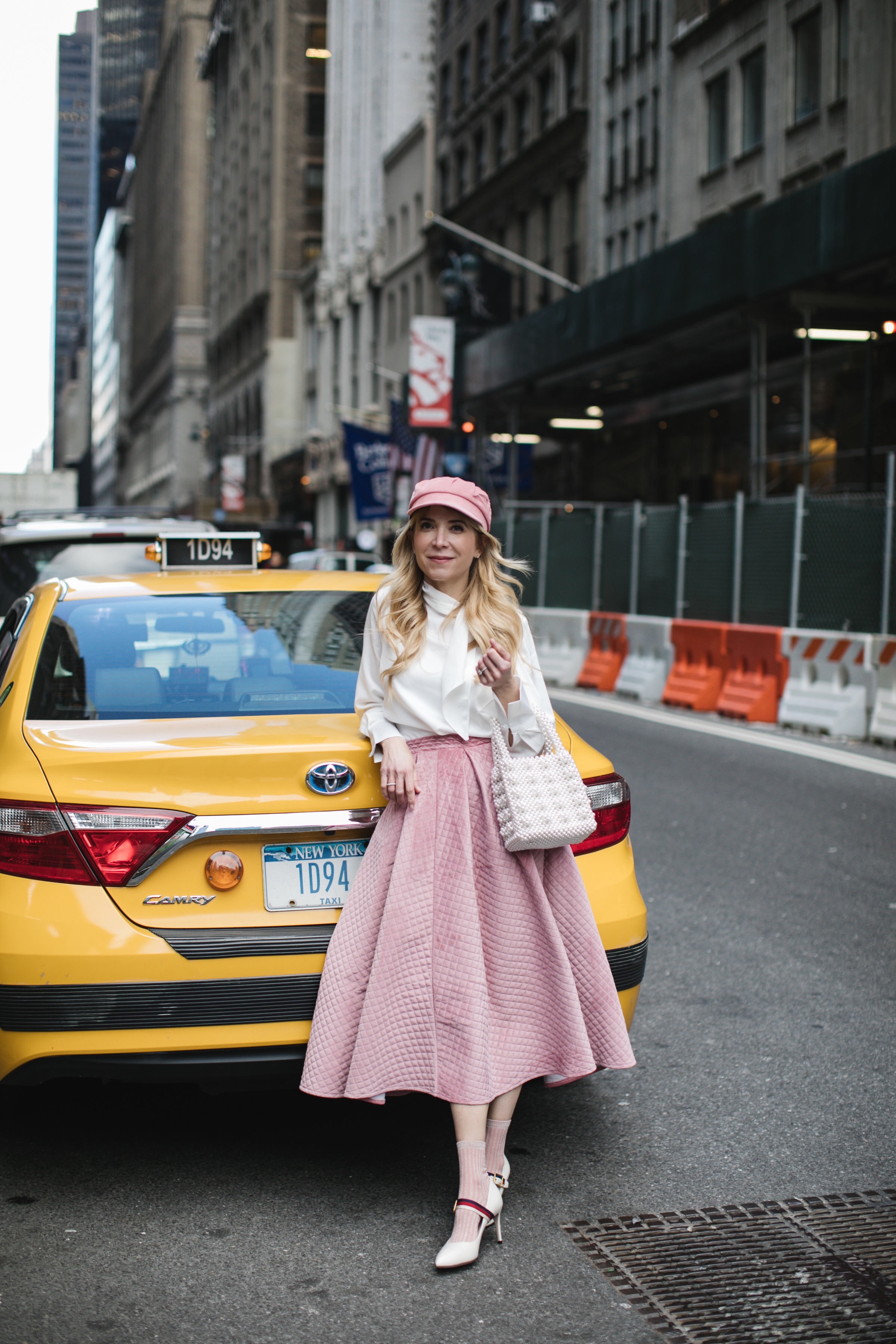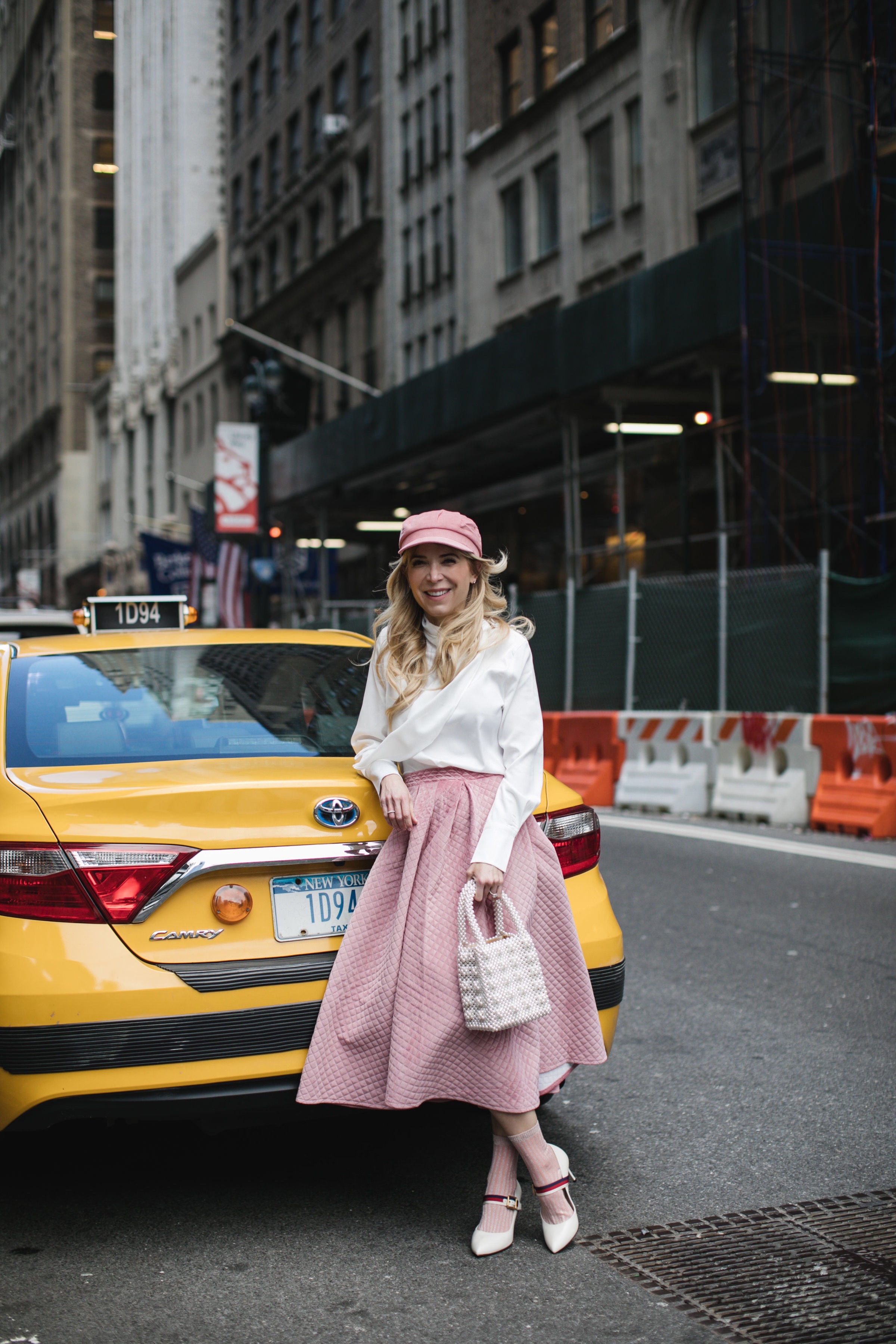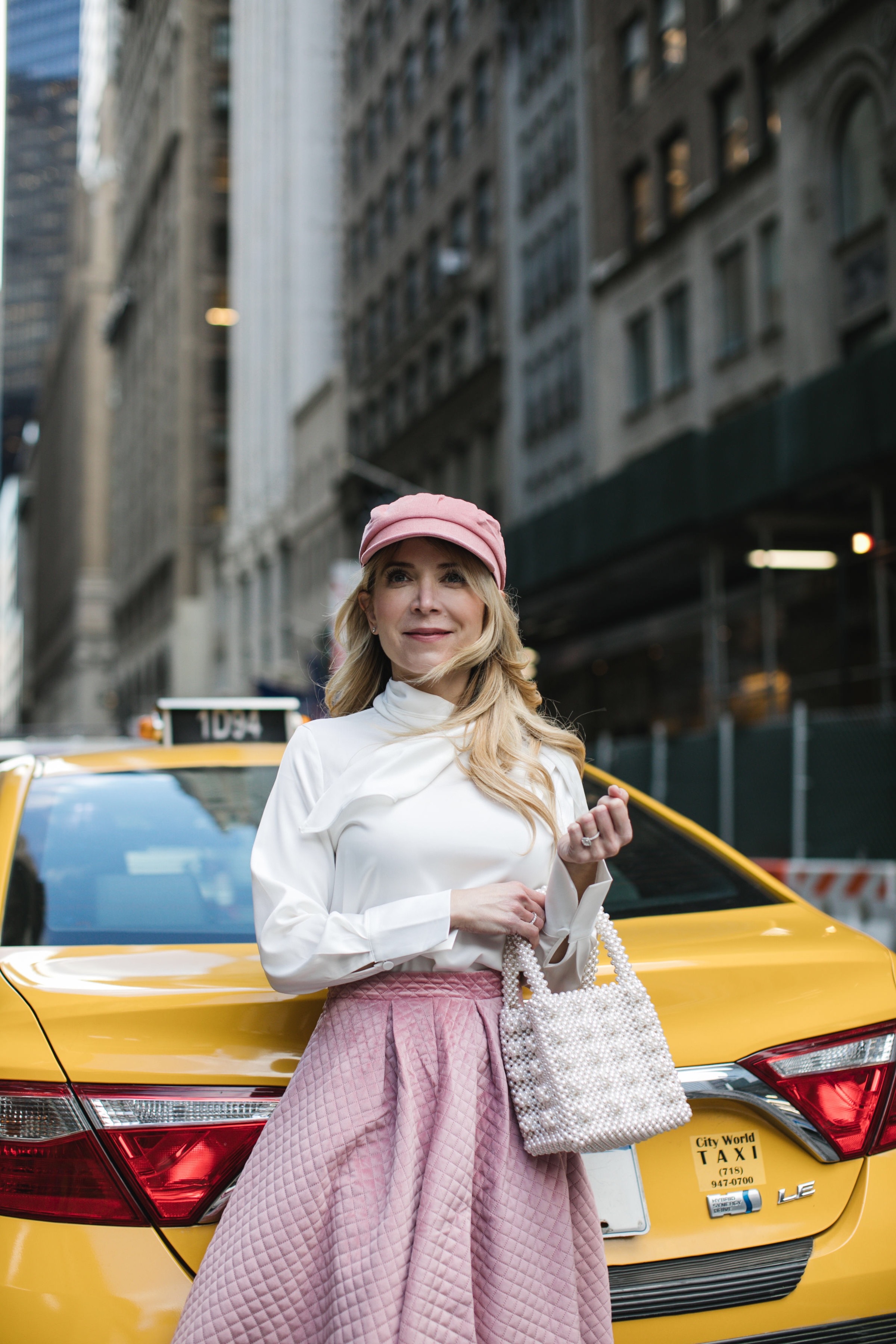 I hope everyone had a lovely Christmas and is enjoying the holiday season!  Hopefully you are twirling through it in a midi skirt from Chicwish!
As always thank you so much for reading!
xxxxx
Laura
Photos by Lydia Hudgens
SHOP THE POST