Dress: New York & Company | Hat: Eugenia Kim | Sandals: By Far | Bag: Staud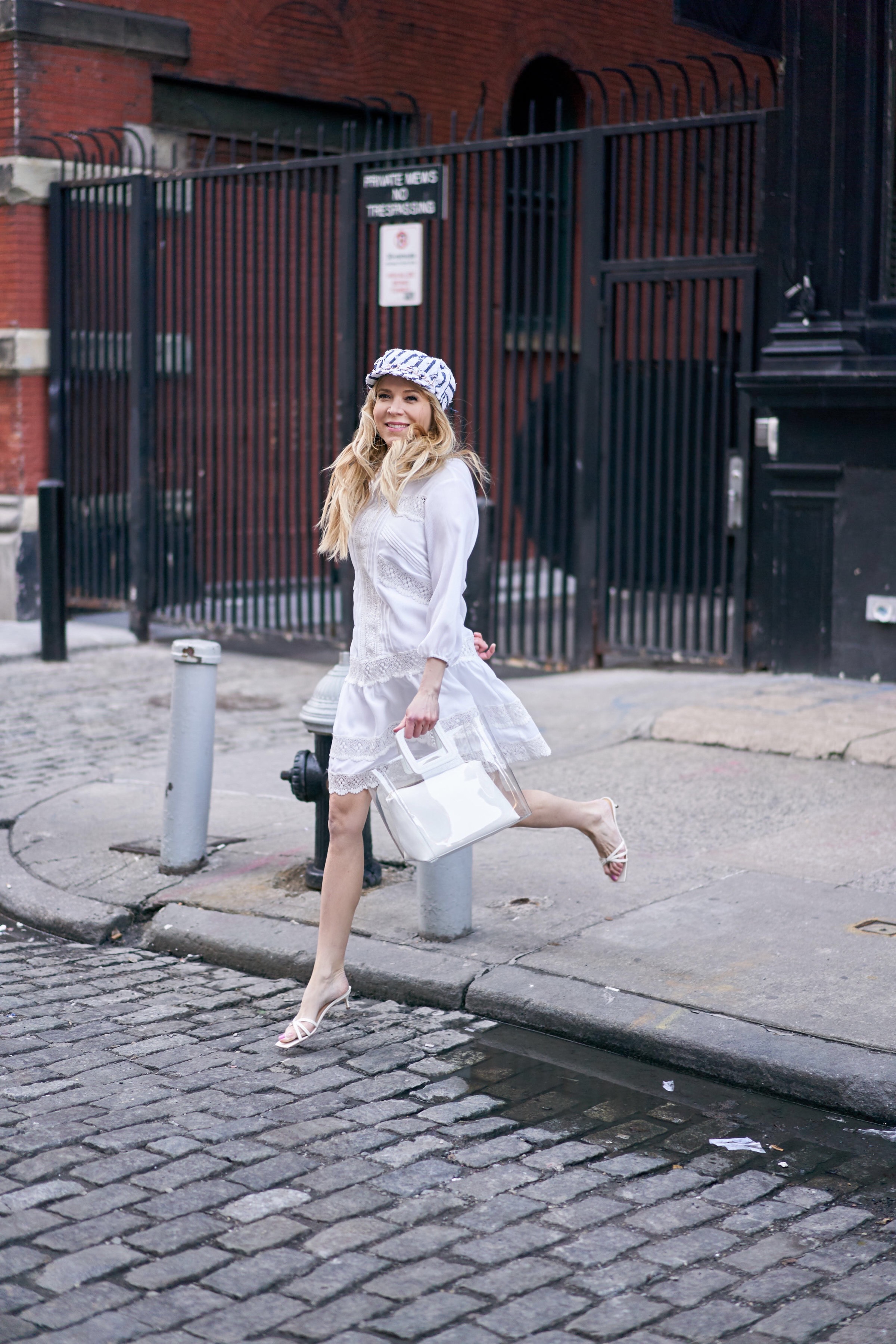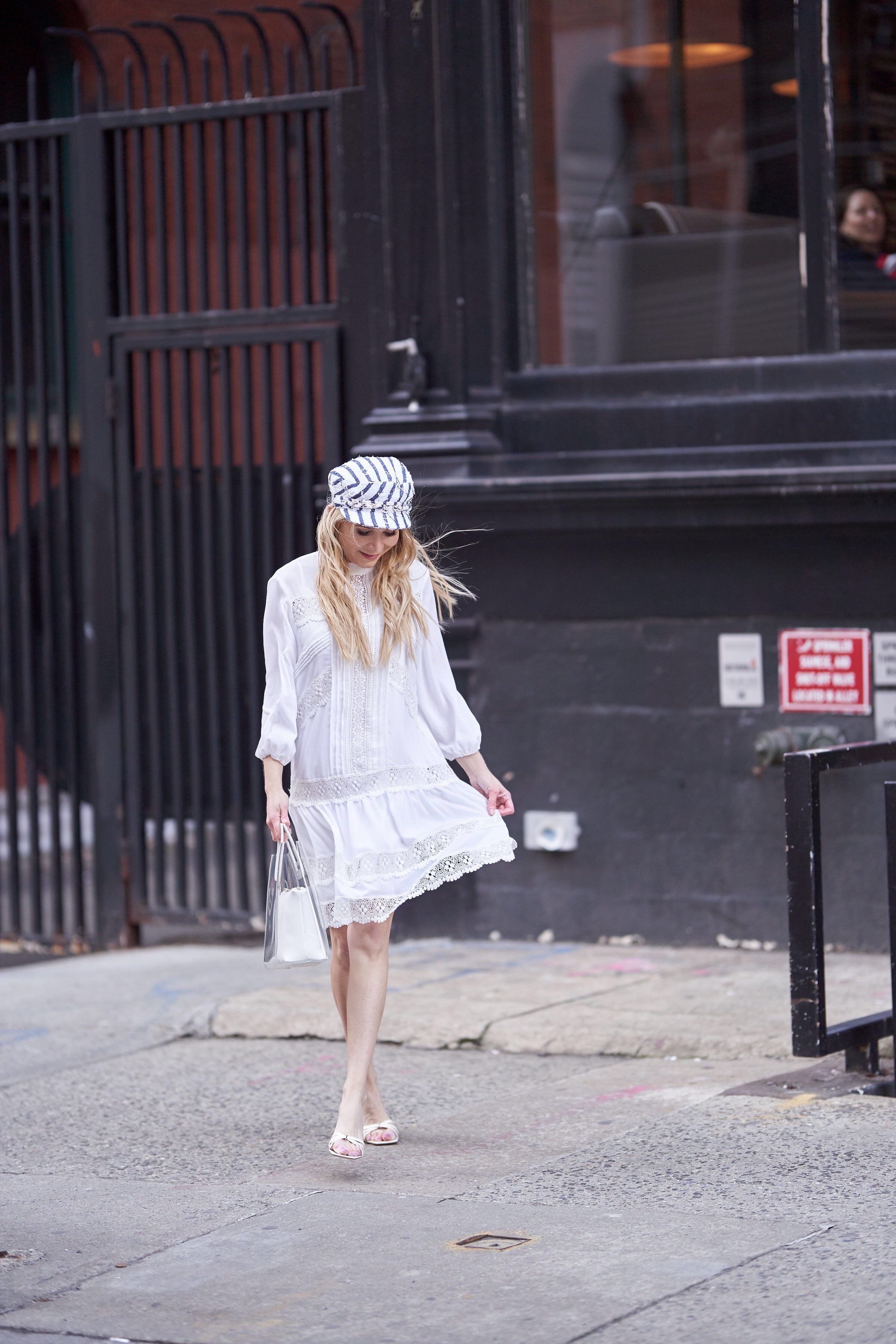 I love white dresses in spring and summer!  They are so easy and light and breezy.  This one is from New York & Company, a brand that was totally new to me until recently.  They have a location on Lexington near my husband's office so I walked in recently and I was pleasantly surprised – lots of really cute styles and the prices – well, they cannot be beat. This white dress is currently under $45!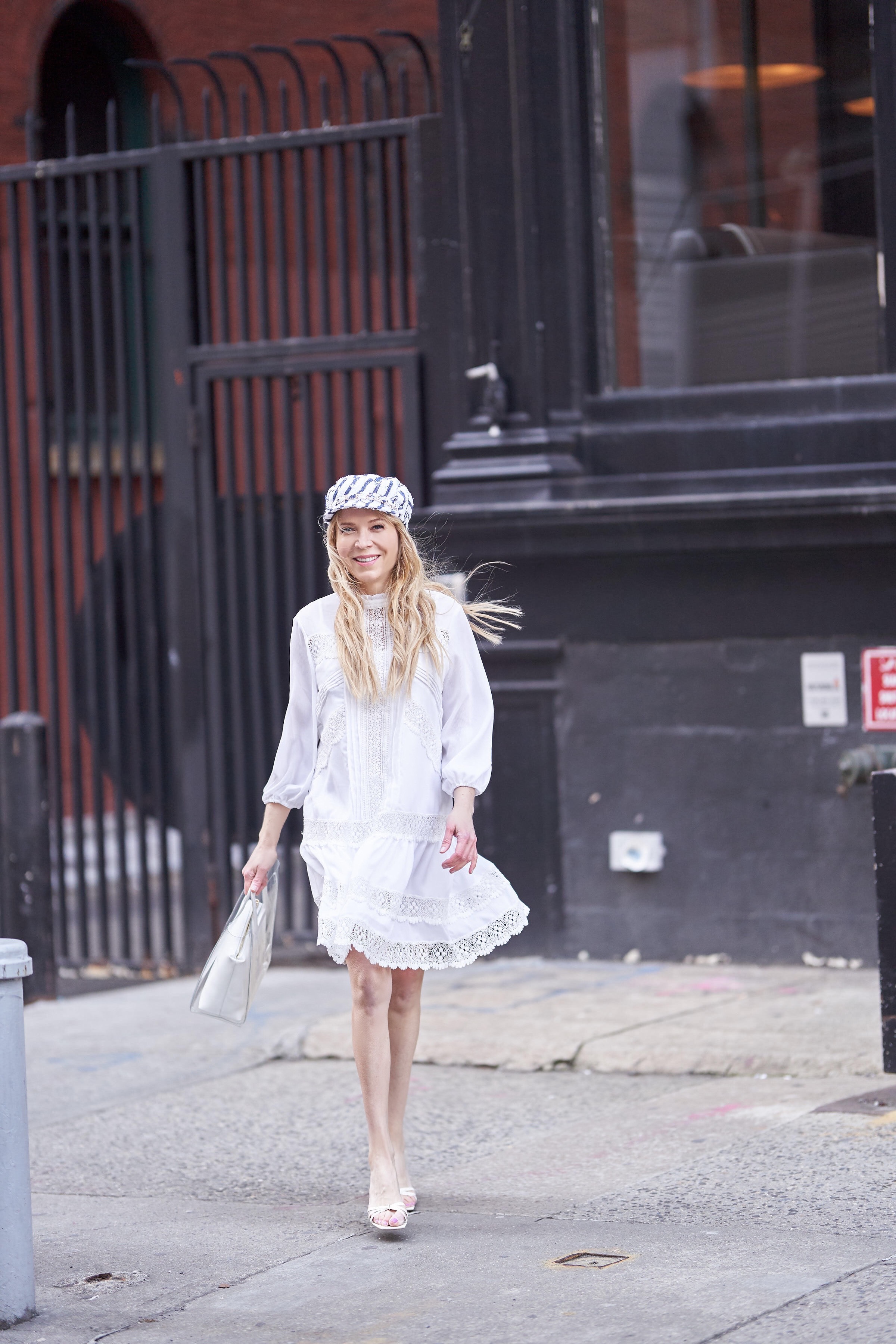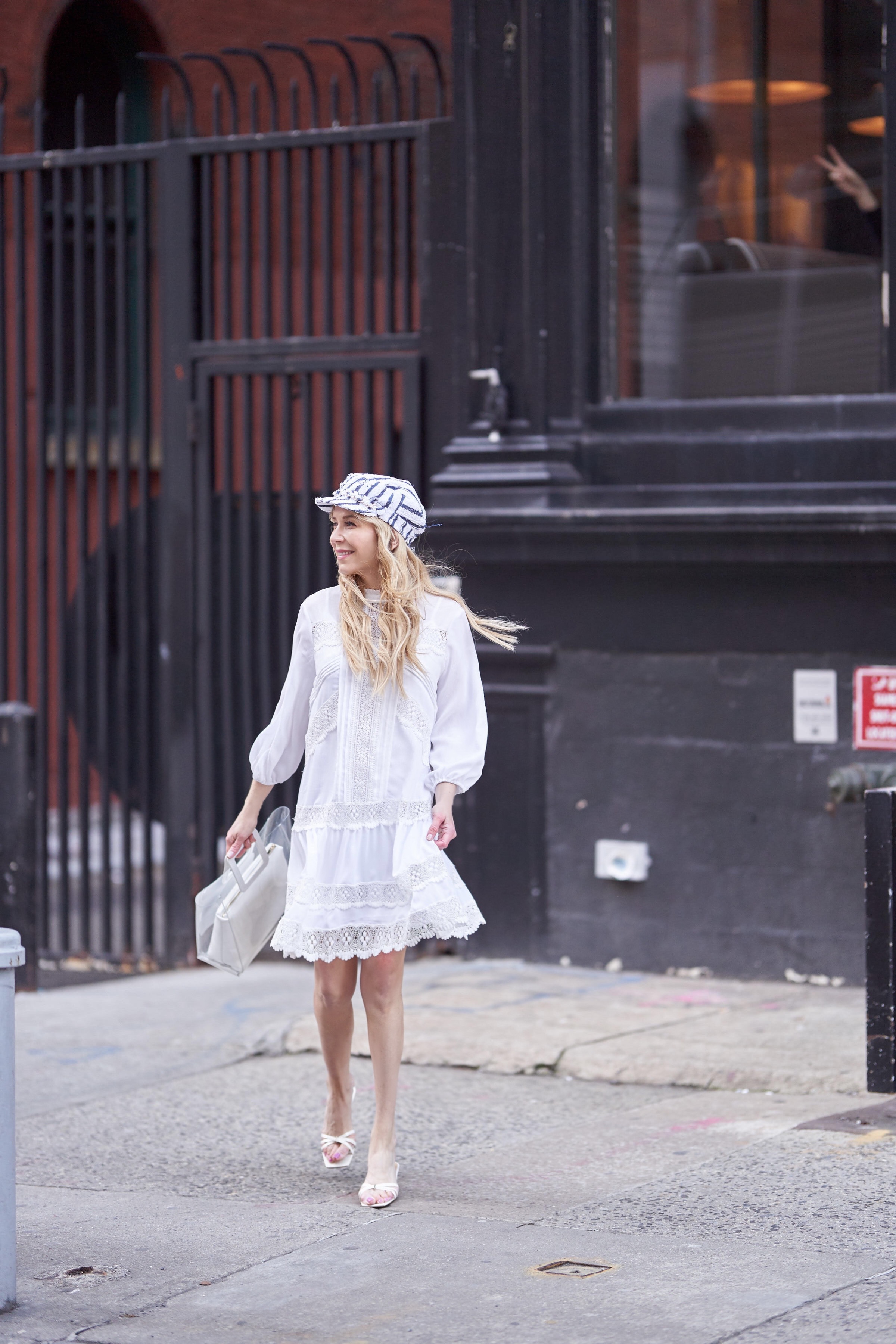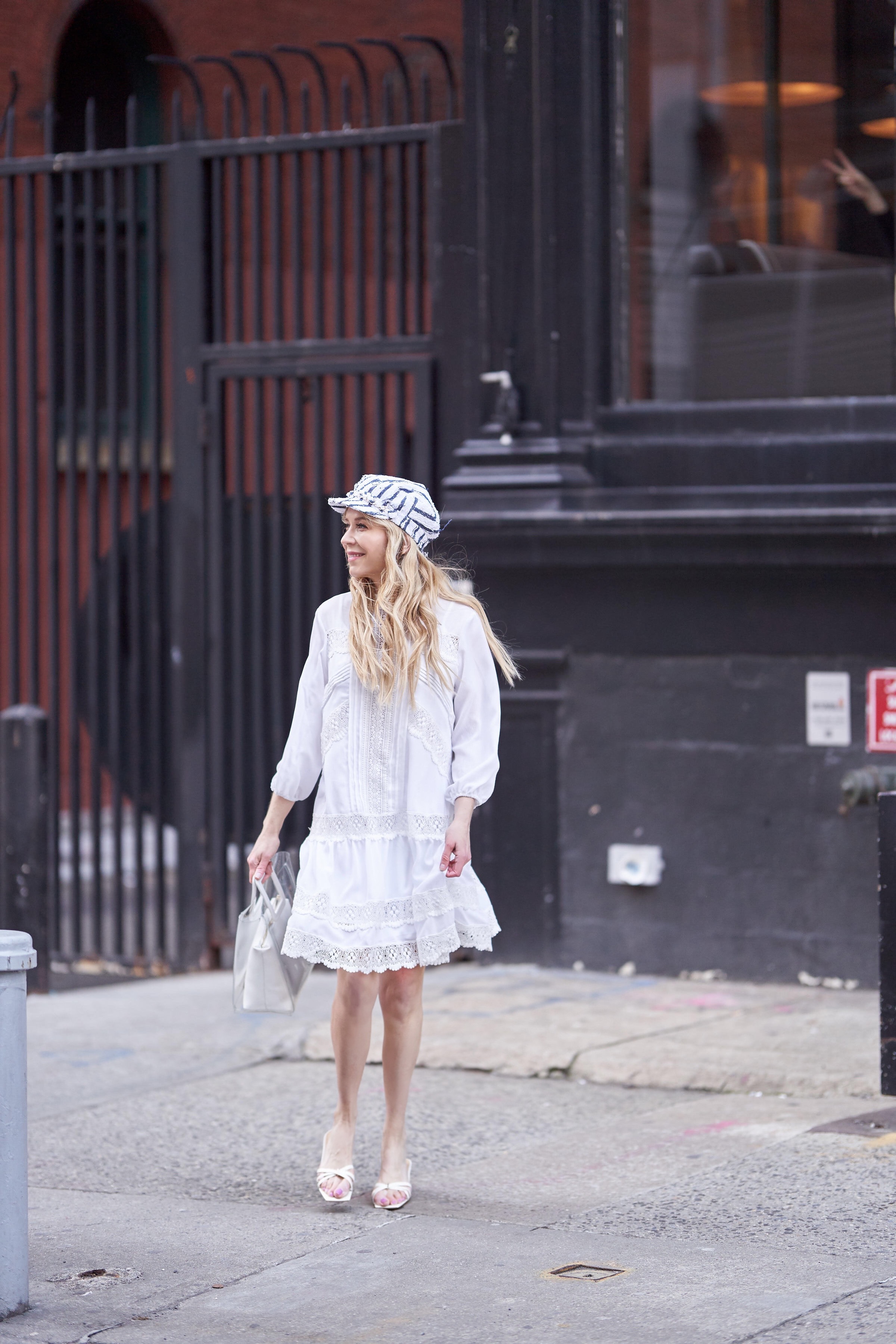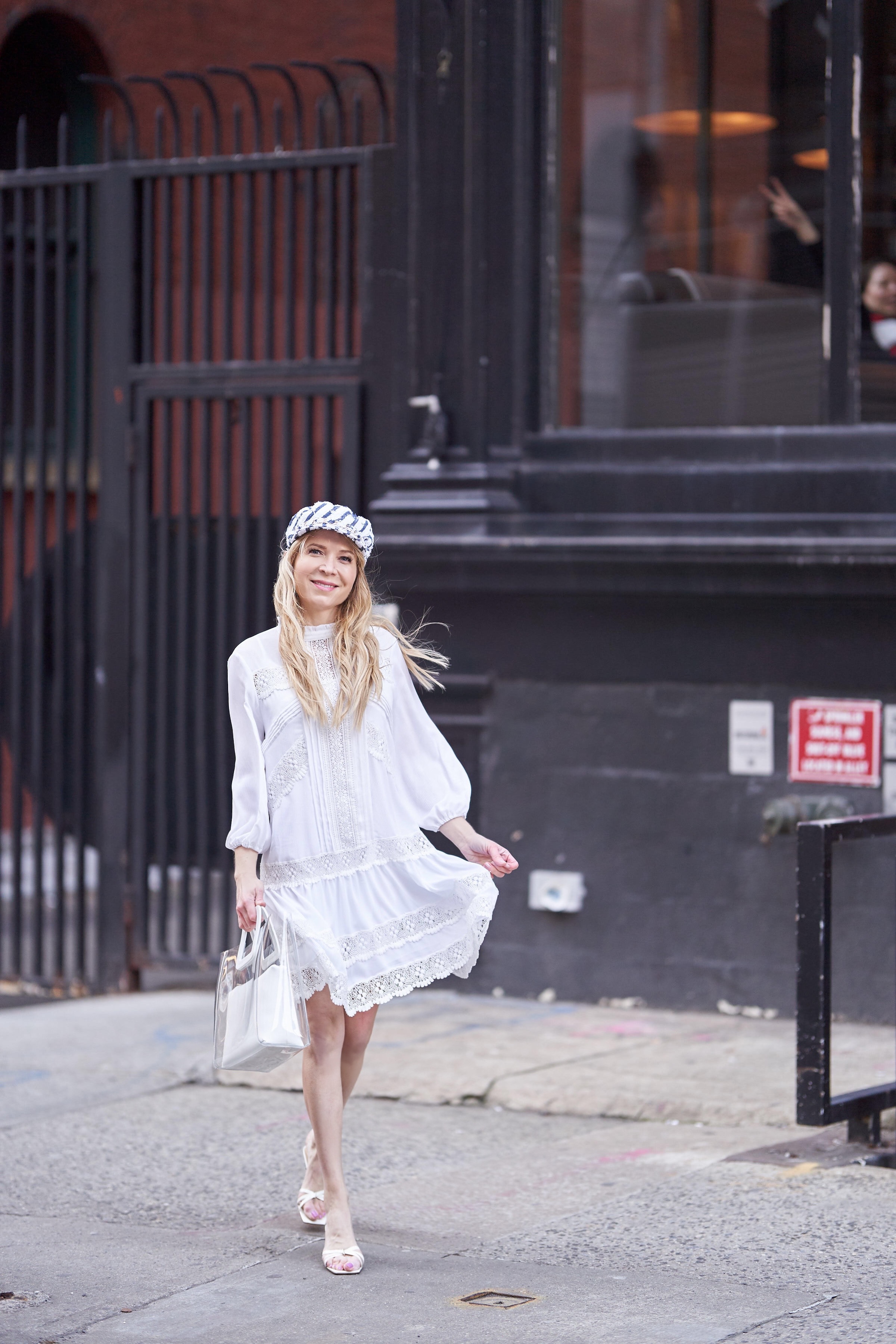 I teamed the dress with this baker boy cap by Eugenia Kim that I got in the Shopbop sale a few weeks ago.  And some new "naked sandals" by By Far.  These strappy, kitten heel barely there "naked" sandals are going to be big for spring and summer.  After I bought these, I found a pair at Zara for 1/4 of the price so now I have two pairs.  I love these though, they are so pretty.  Just not sure they are worth the $$ – they are trendy after all and lately I am more focused on spending money only on classic pieces.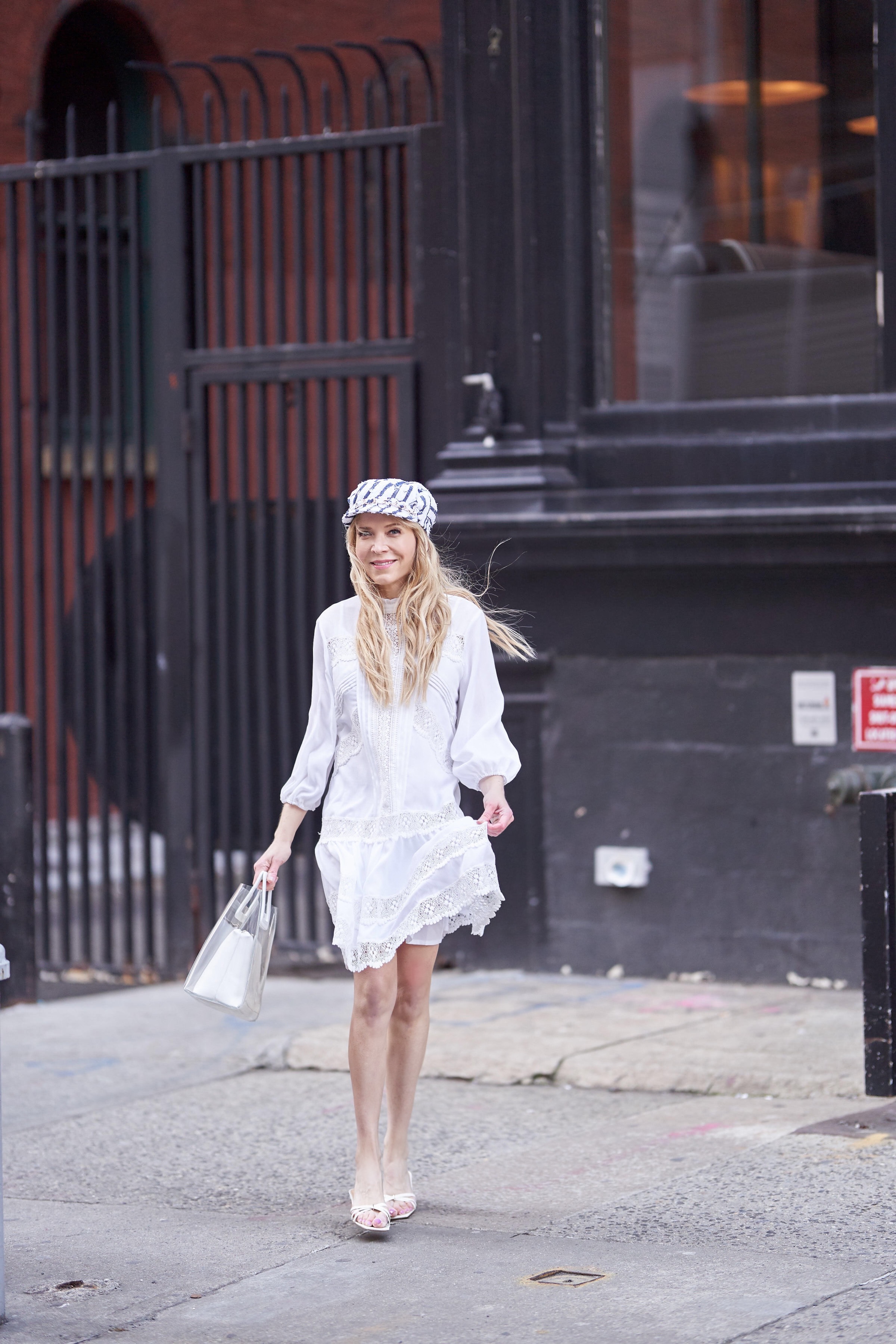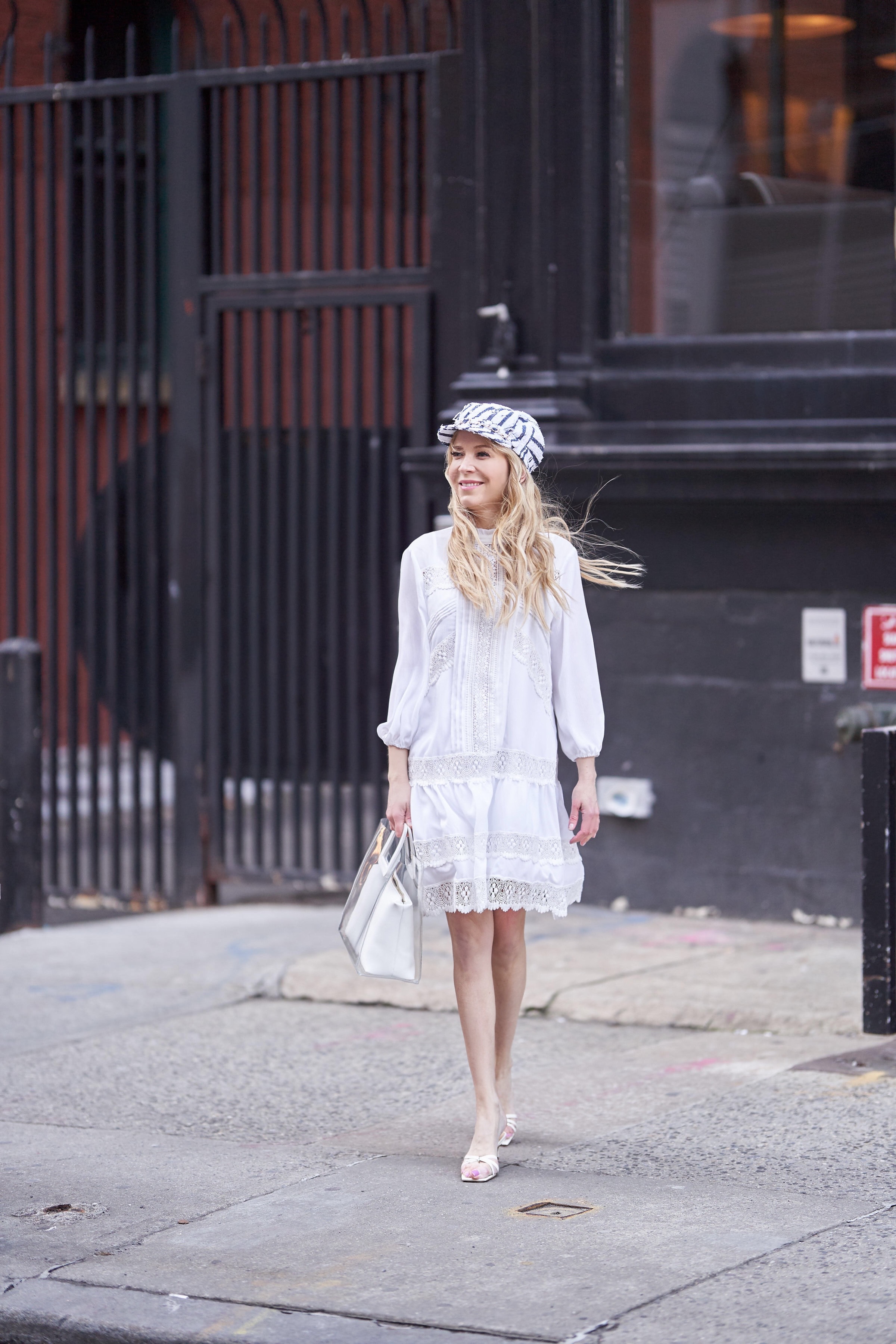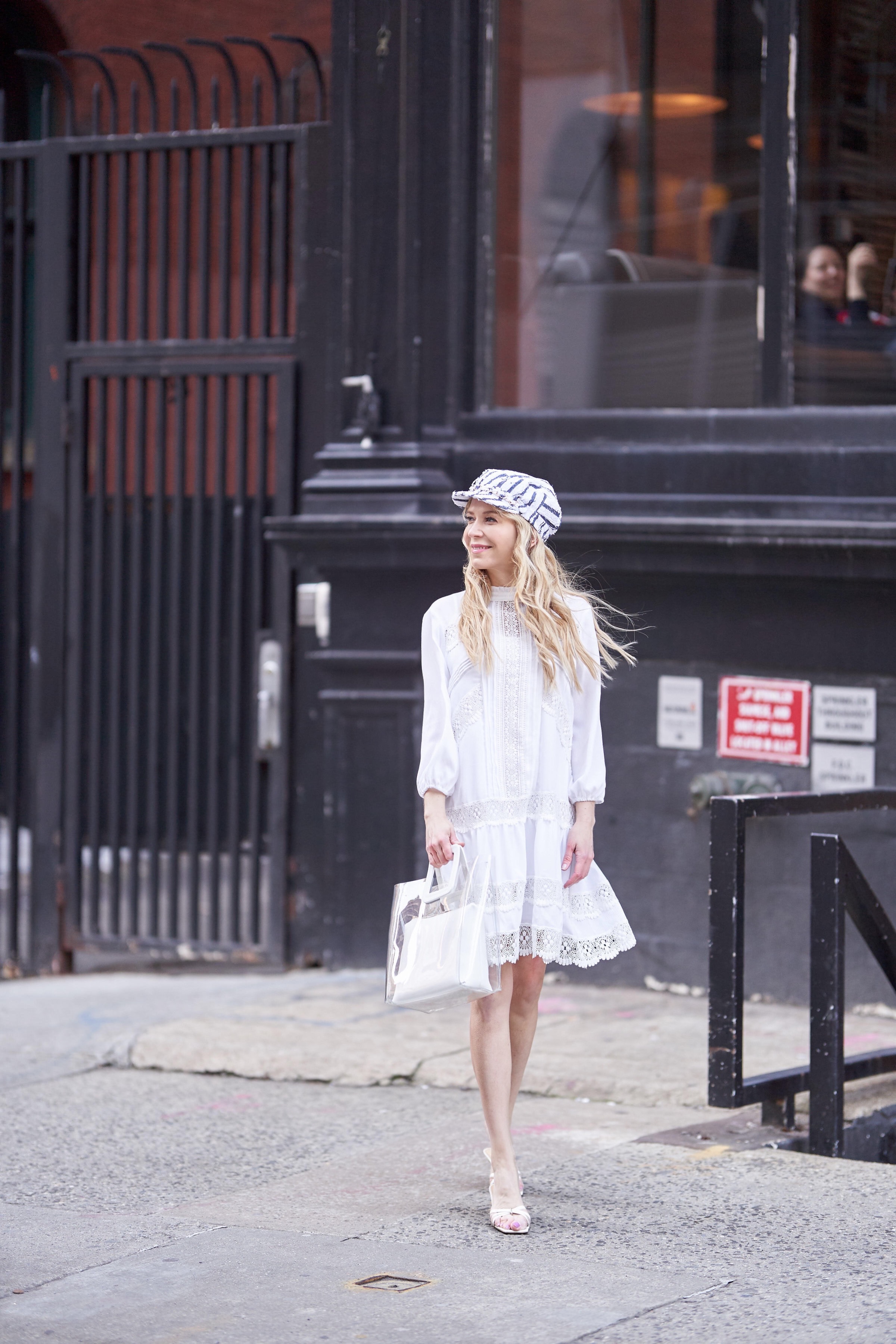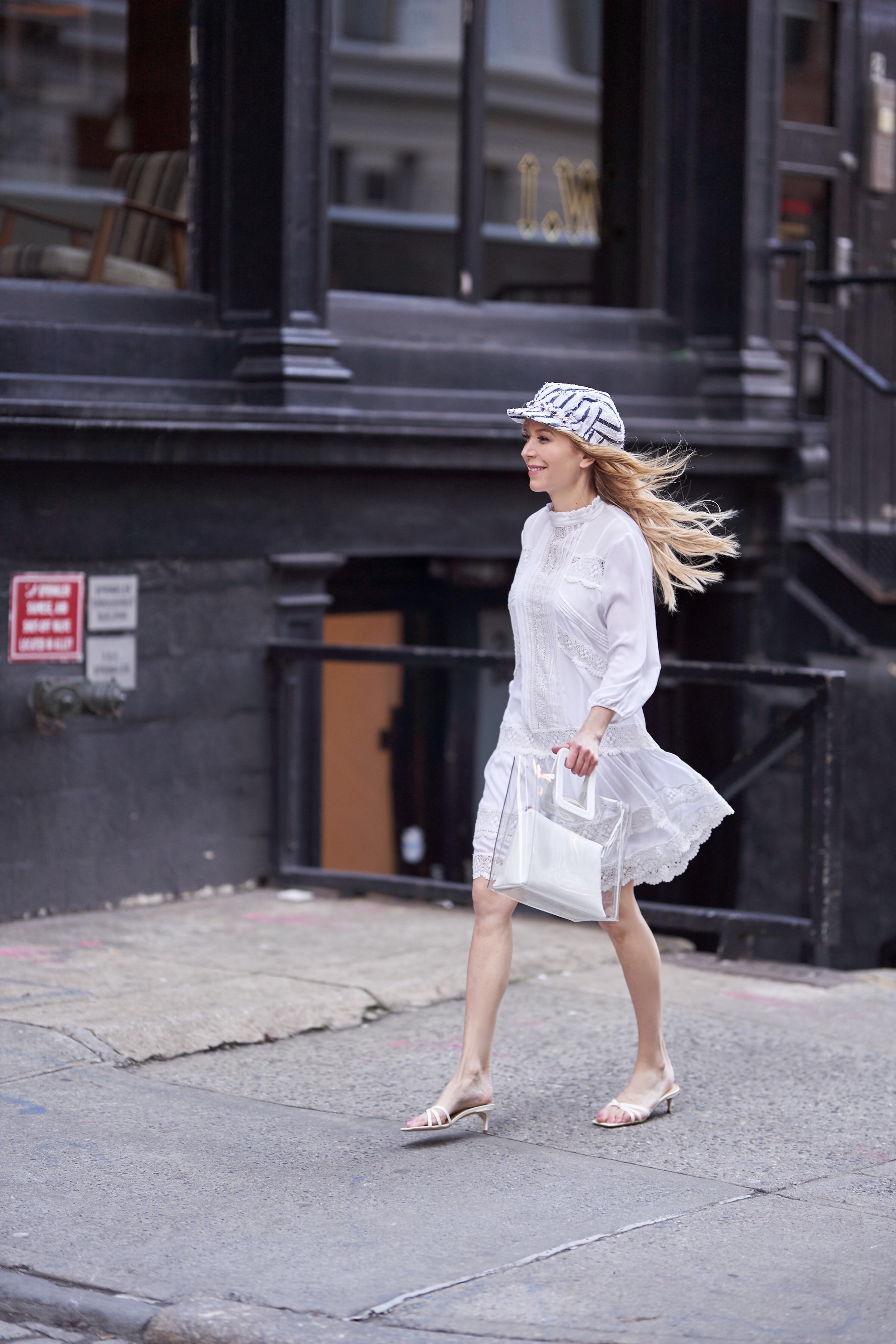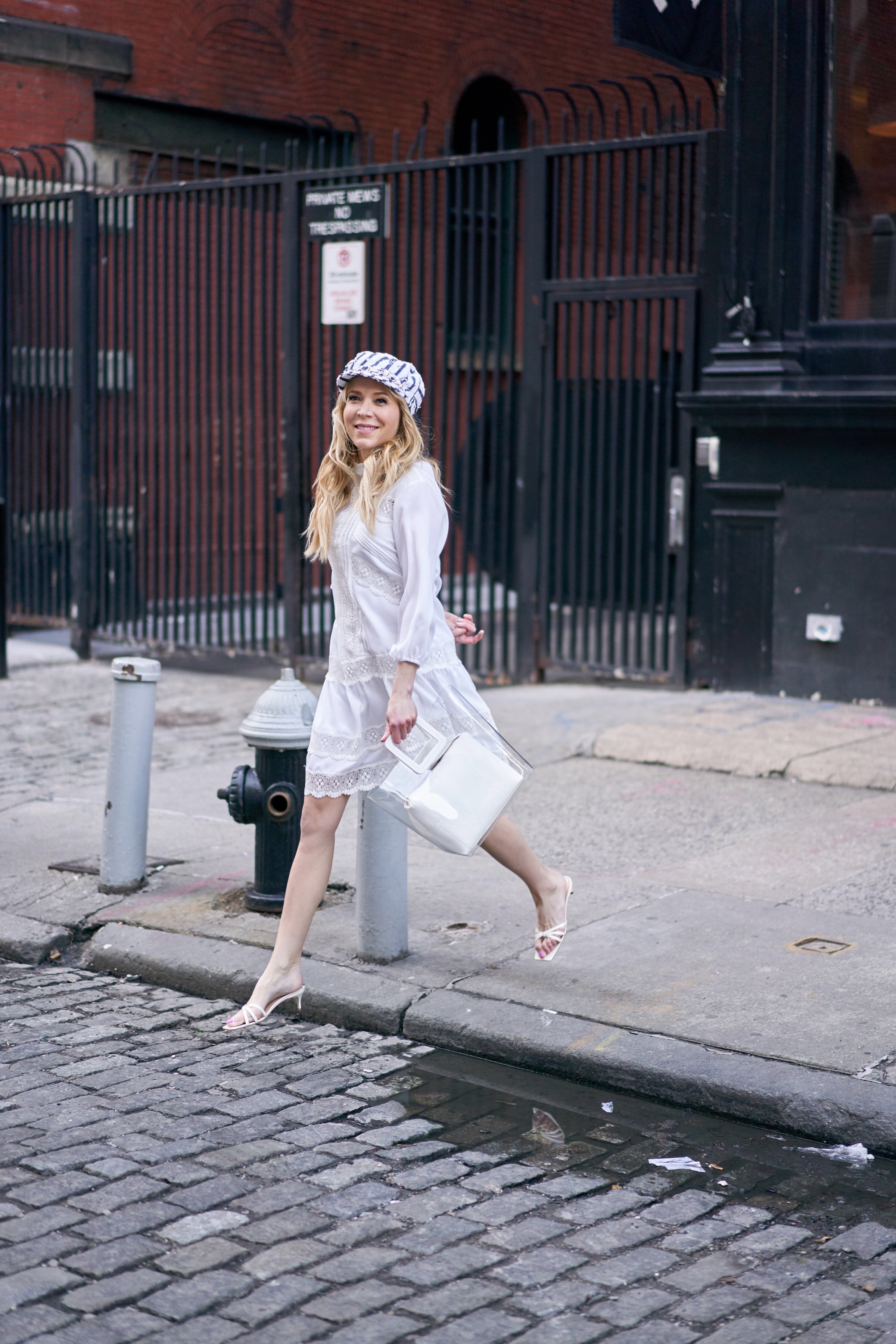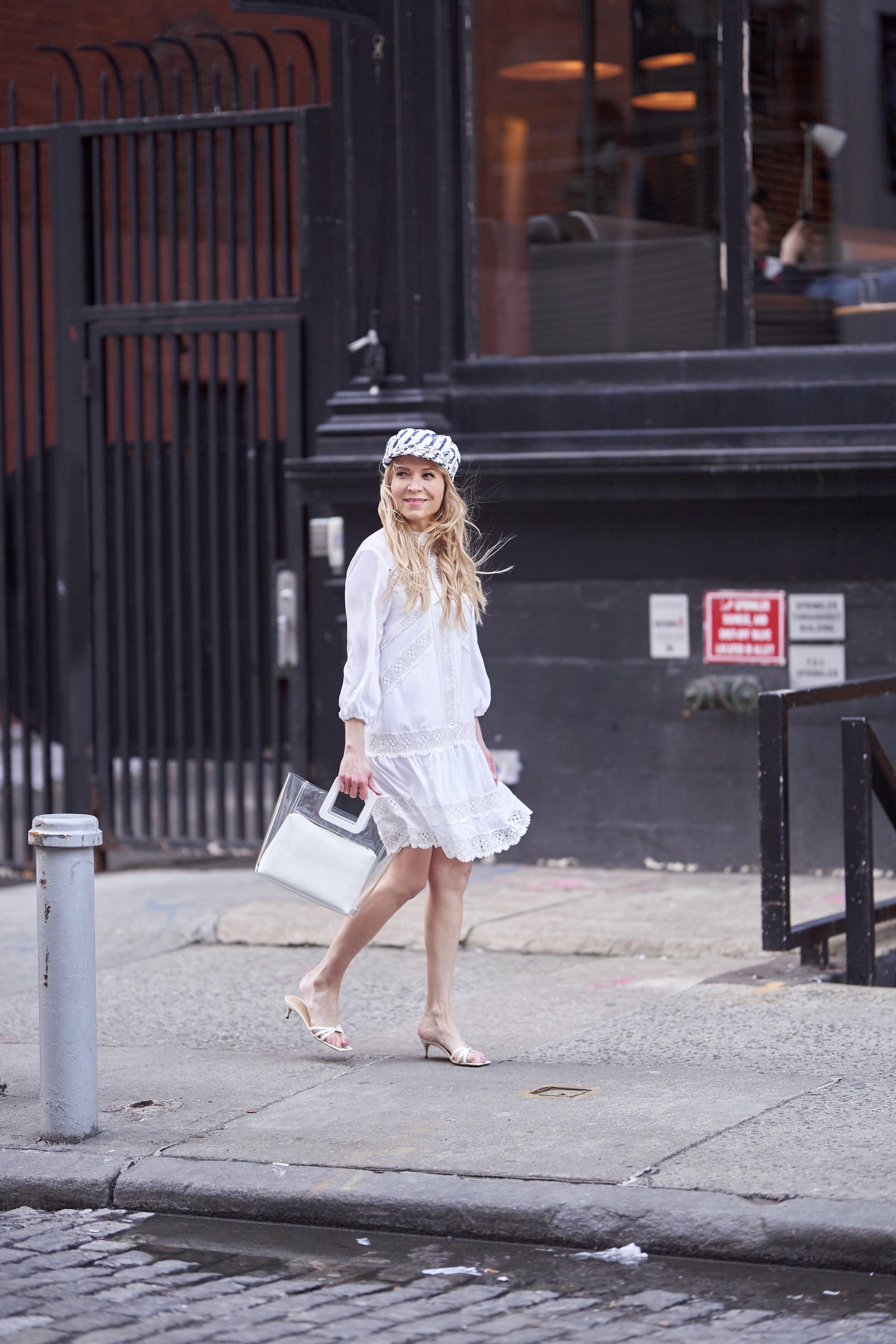 We arrived back from Aruba late on Sunday night and I have been in the throes of laundry, closet organization, doctors appointments, hair appointments, and family and personal admin!  How does all this stuff take up so much of my time?  I used to work long hours and I don't really know how I did it all before, when I was at the office all of the time.  I guess I really just didn't focus so much on the small stuff around the apartment, and I just got admin and other things done on the weekends and whenever I had downtime.  I miss being a working mom.  I quit working two years ago to stay home with my little daughters, and I would not trade this time with them for anything, but I do miss my job, and I miss feeling smart, productive and a contributor to society!  Not that being a stay at home mom means you aren't those things – and I love doing this blog.  But I feel like I could do more.  I worked for years as a lawyer and I have a serious education and training and work experience.  Why am I not using it?  I guess it is nice to know I could go back in a few years when my girls are older.  So I will stop ranting now.  But sometimes I just wonder if the grass is always greener and you always want what you don't have.  It is a true art to be content in the moment and be grateful for all of the good things in one's life.
Thanks for reading!
xxxxx
Laura
Photography by Mike Kobal