Dress: Zimmermann and here | Shoes: Tibi | Bag: Staud | Earrings: Sachin & Babi | Sunglasses: Chloe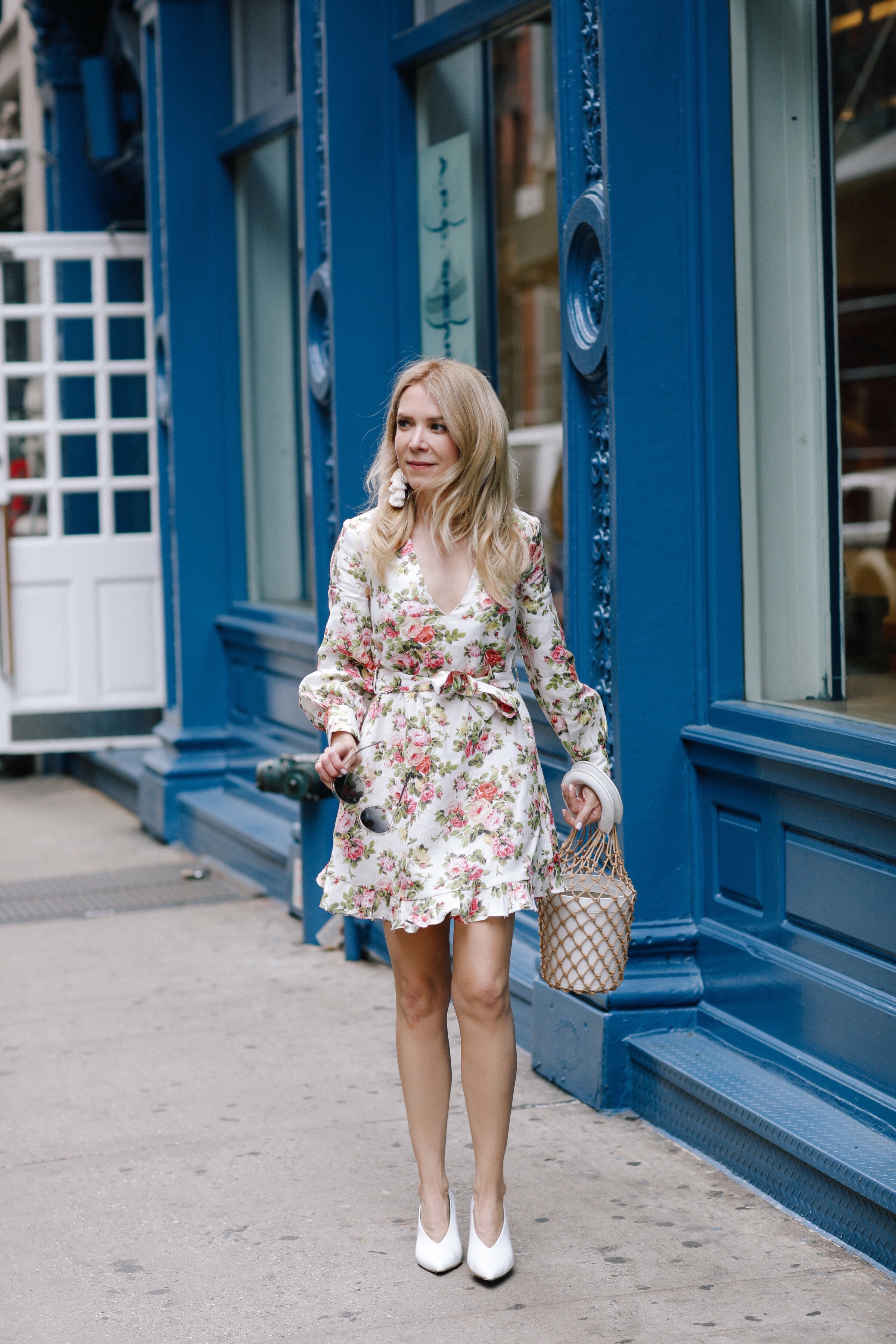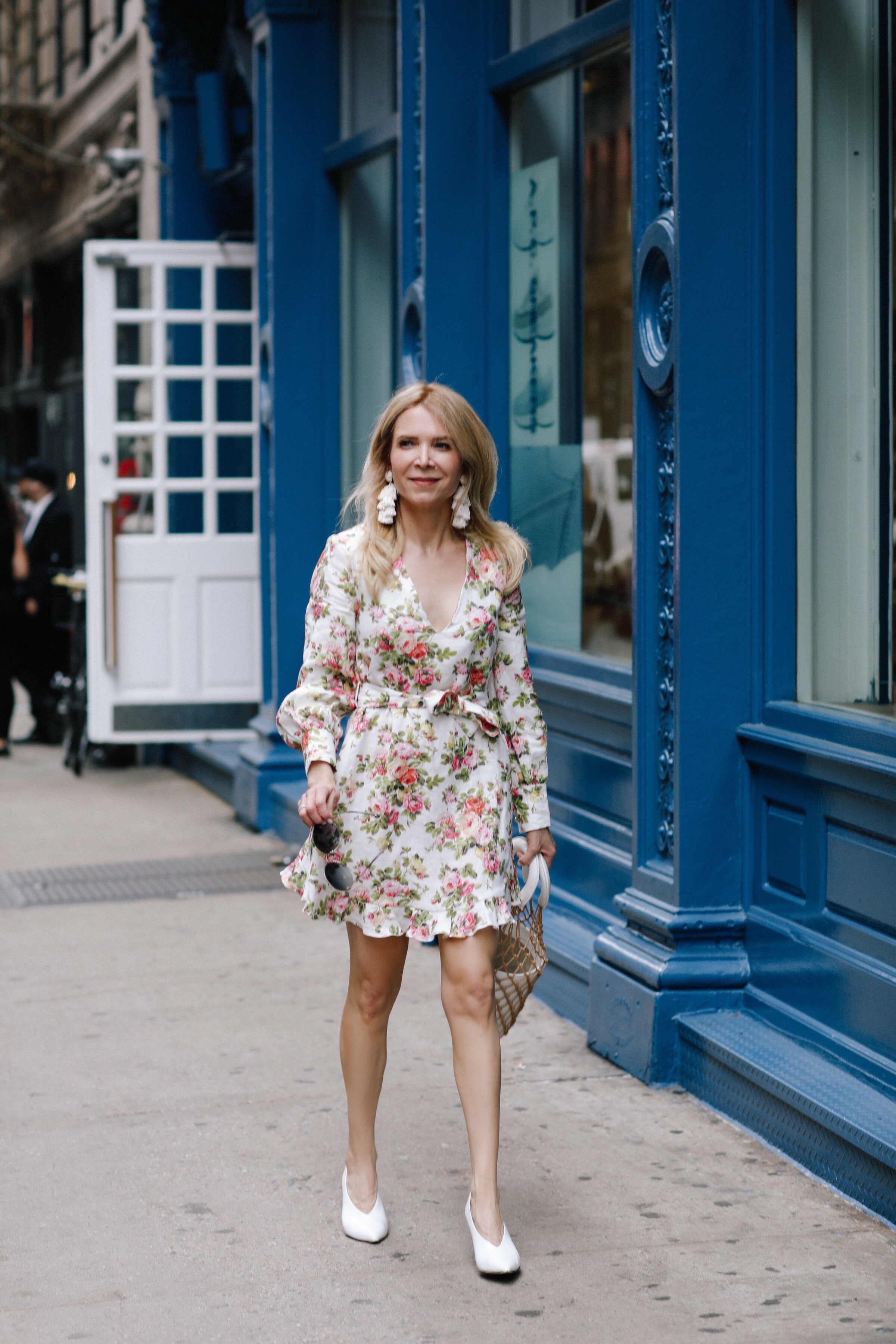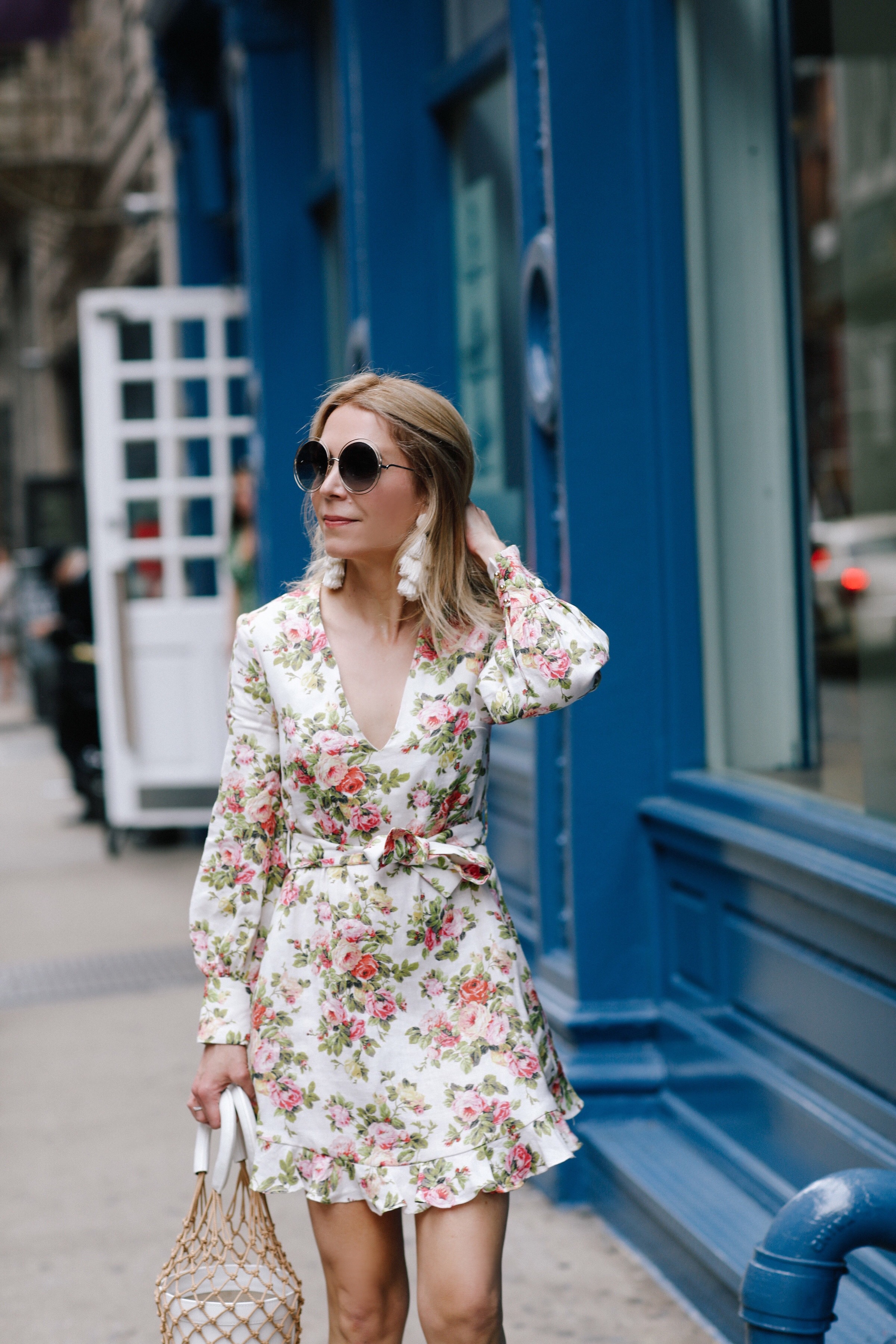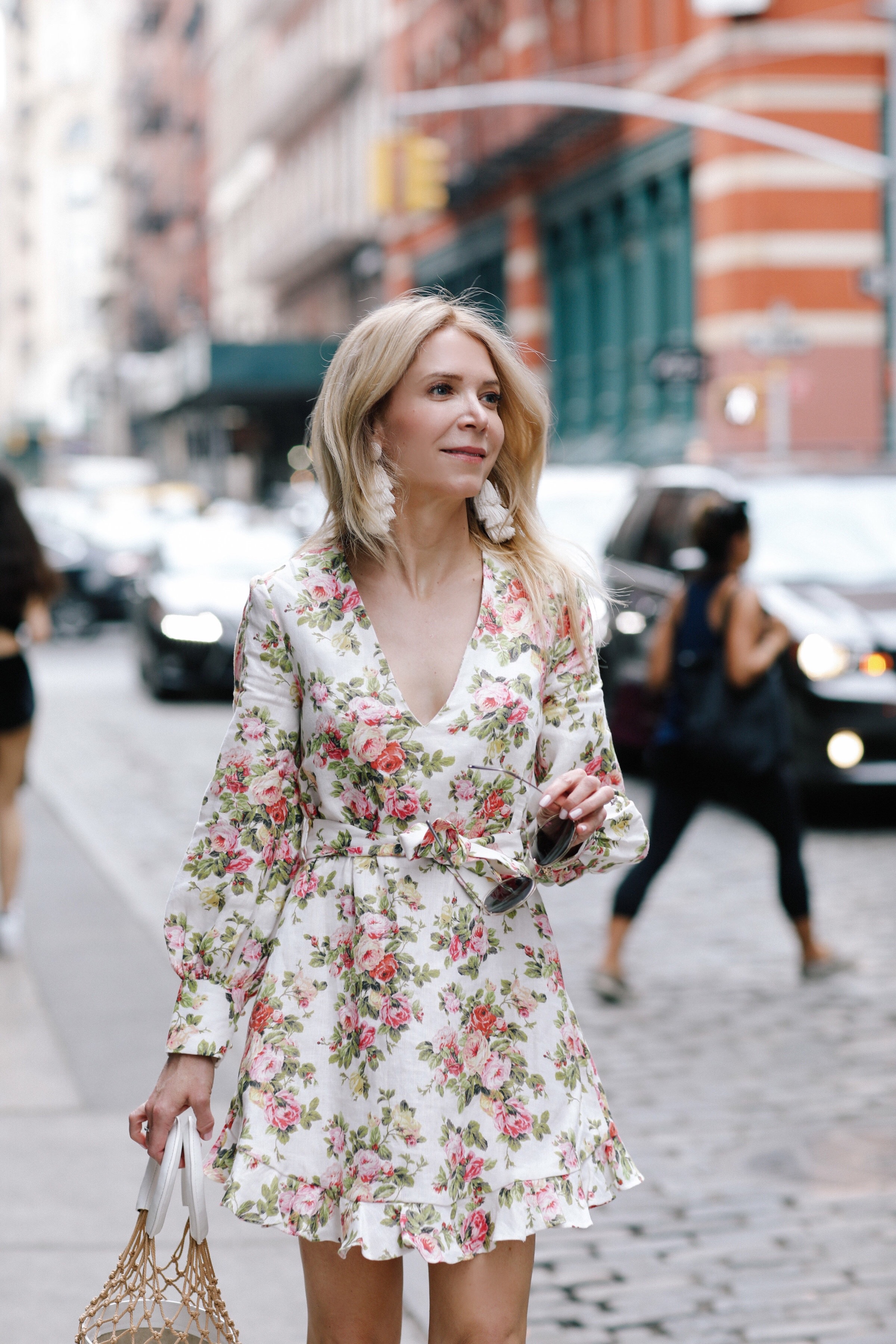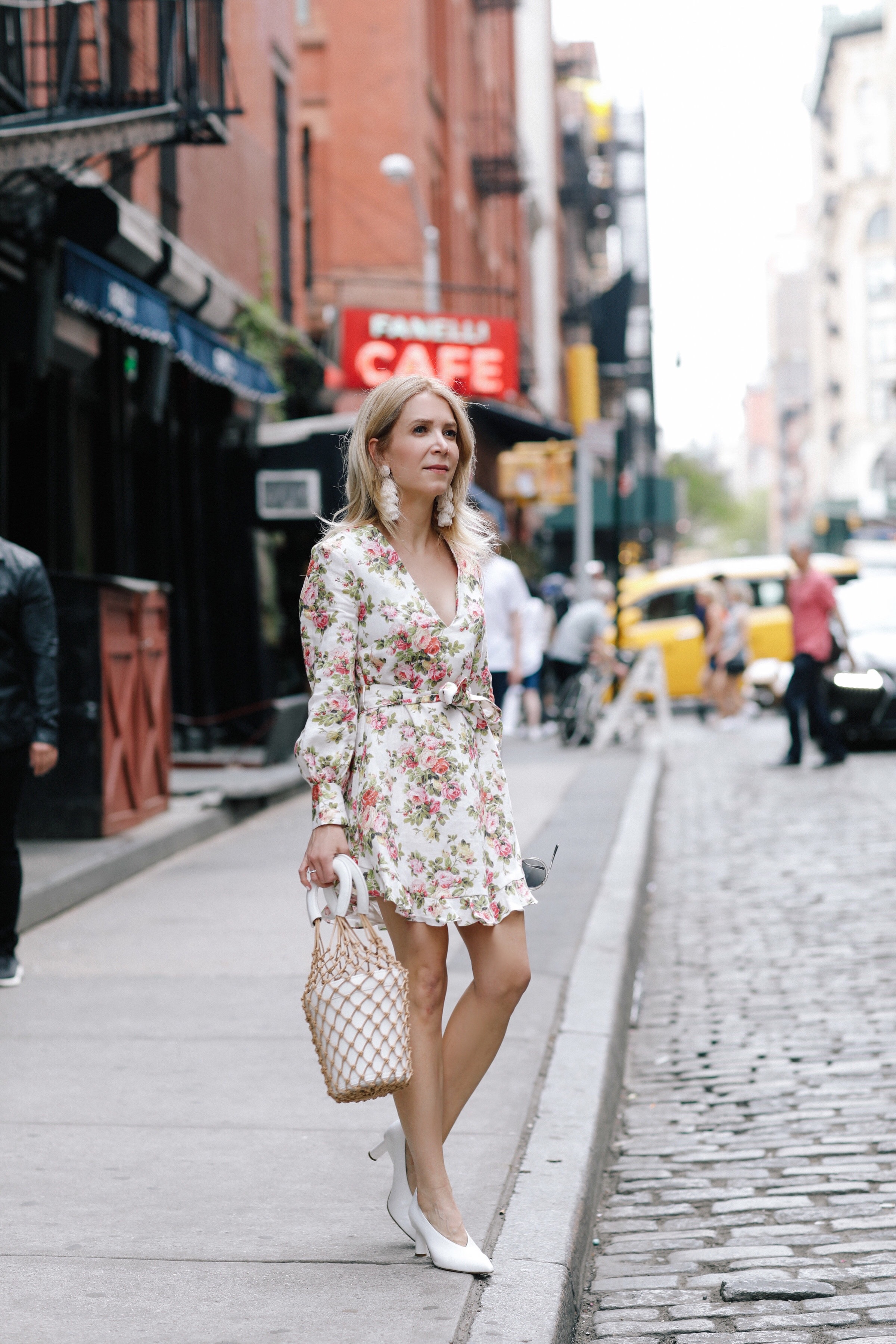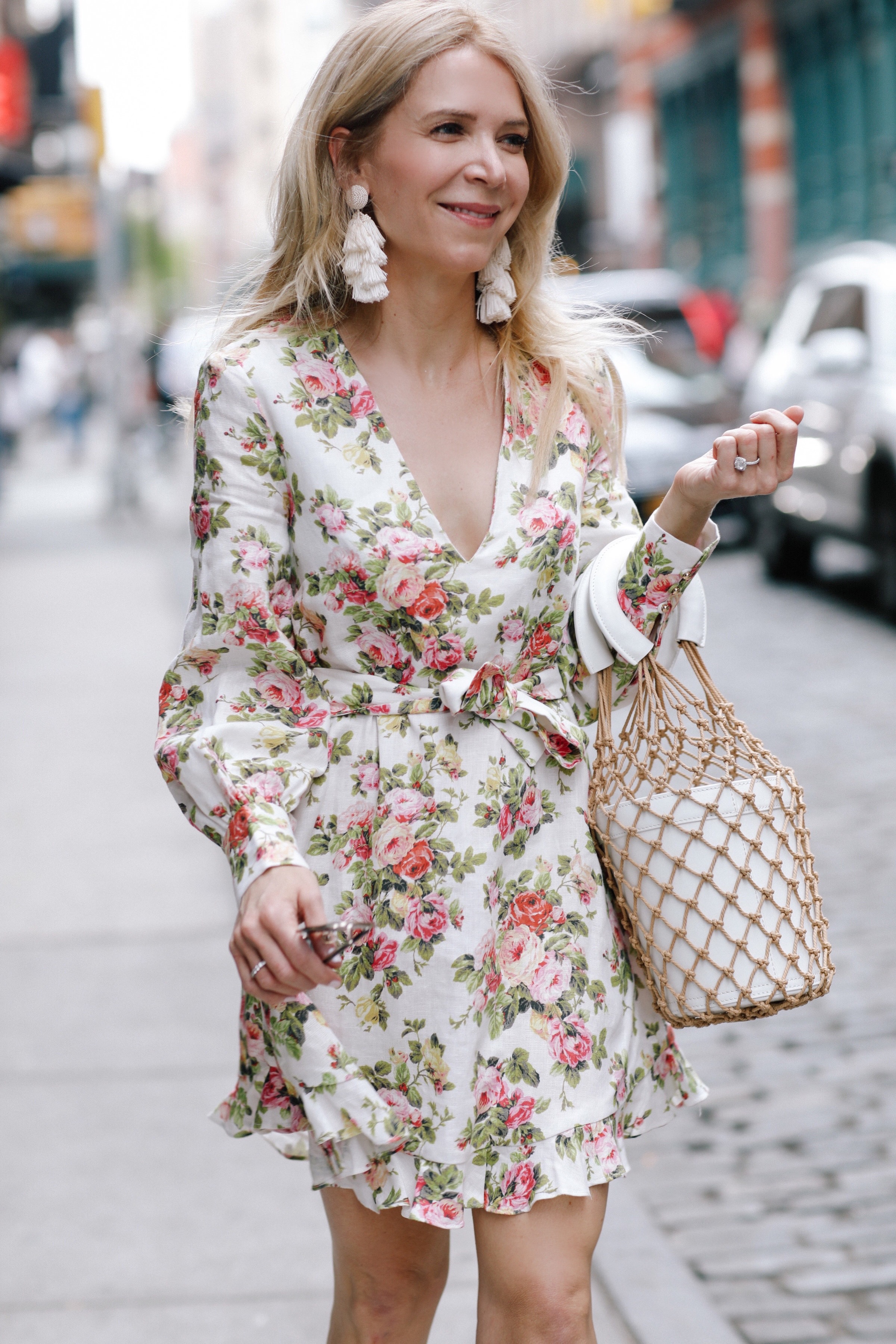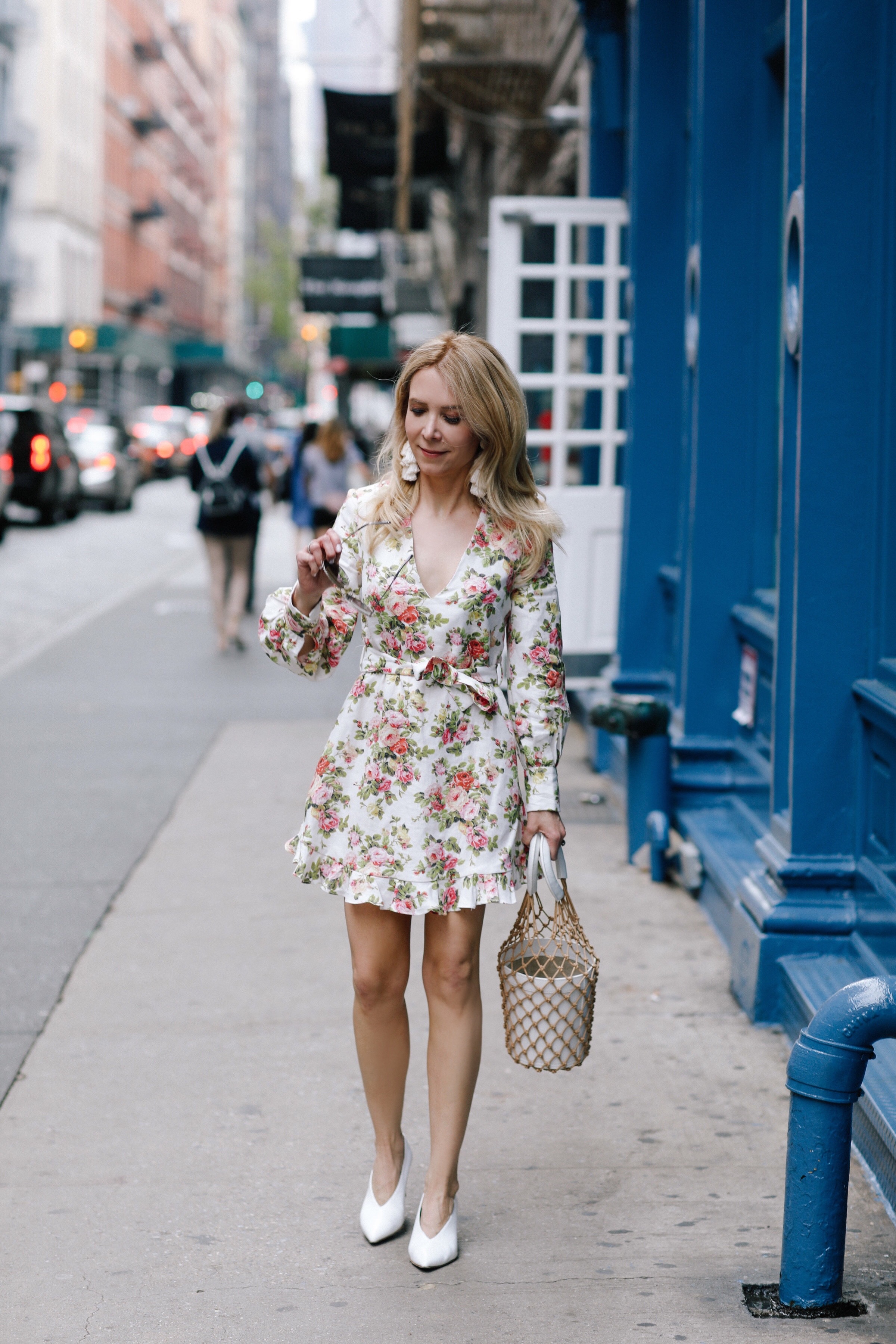 This dress is called the Radiate Flounce Shift and is my favorite dress in my closet right now! It is made of linen and is very breathable and comfortable.  The floral print on it is just stunning.  I look at it and I feel happy.  And it is a great length.  It is not too short, it hits just a few inches above the knee. On someone taller it would obviously be shorter, but for me (at 5'6″), and at my age (44), this is the length I prefer when I am wearing a shorter dress.
We are heading to Baltimore to visit our besties for the weekend.  They only moved to Baltimore from NYC about 2 years ago – their children are exactly the same age as our children – their oldest is a boy and he is 2 weeks older than Chloe (our 8-year-old) and their younger one is a girl who is 2 weeks older than Lily (our 4-year-old).   We all get along so well!  We met them because when they lived here, the kids were at school together.  We were so sad when they moved to Baltimore but now they have lots of space so we can go stay with them every so often!  We also go on vacation with them every year.  As you get older it is harder to make new friends, especially family friends like this that you all just click with, so we are so grateful for them.
Happy Memorial Day Weekend!
xxxxxxx
Laura
Photos by Lydia Hudgens