Blazer: Mango | Shorts: Mango | Mules: Stuart Weitzman | Bag: Staud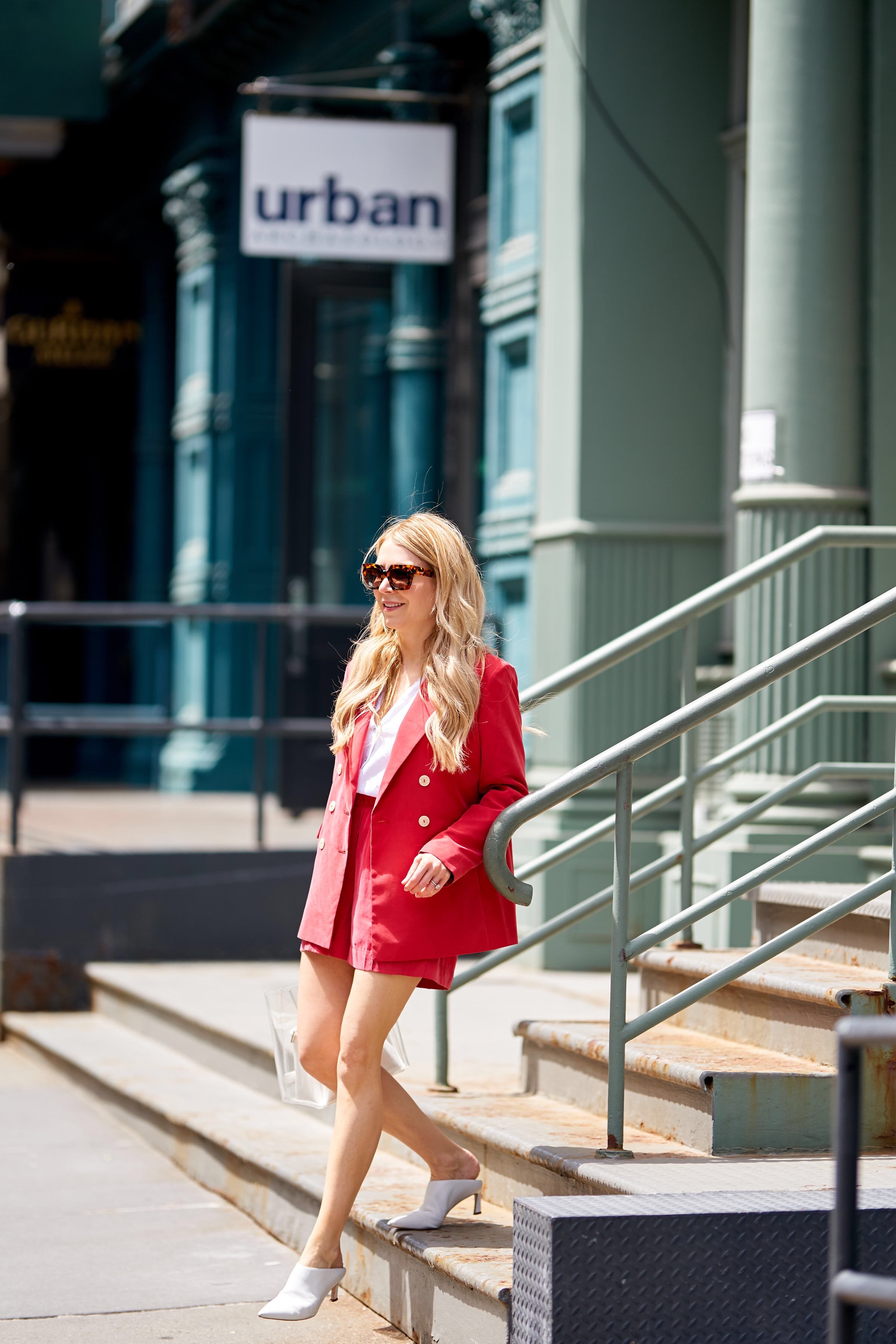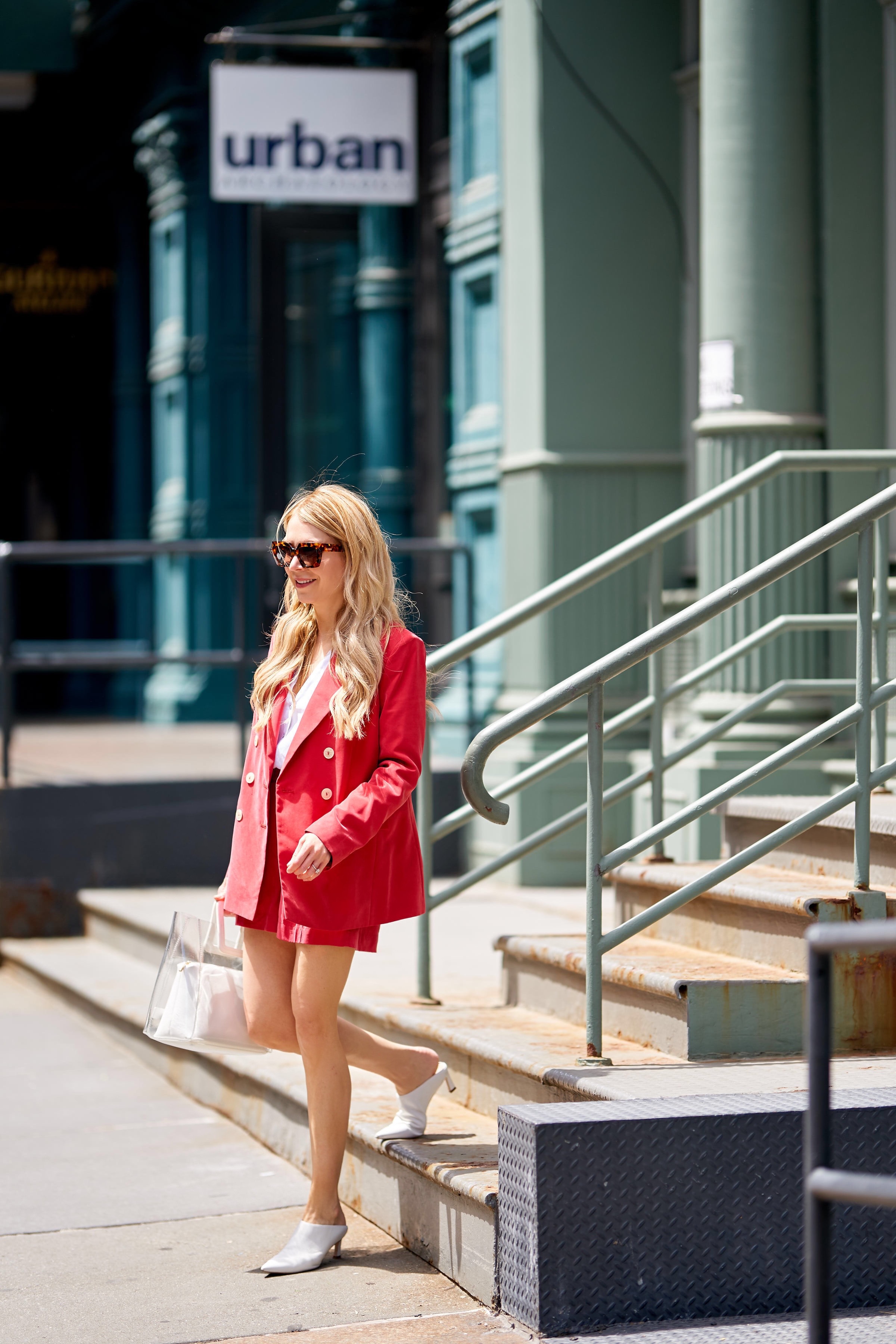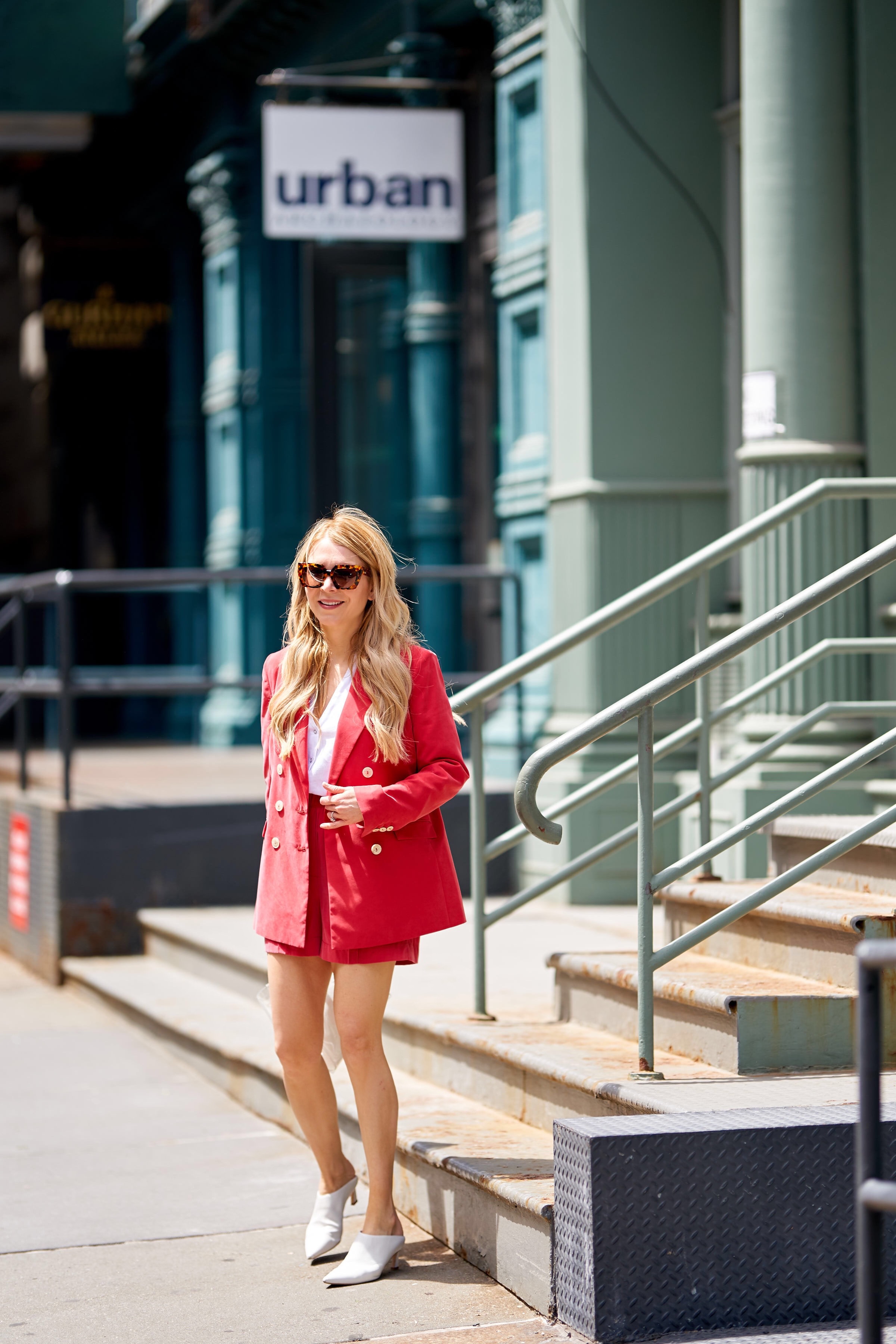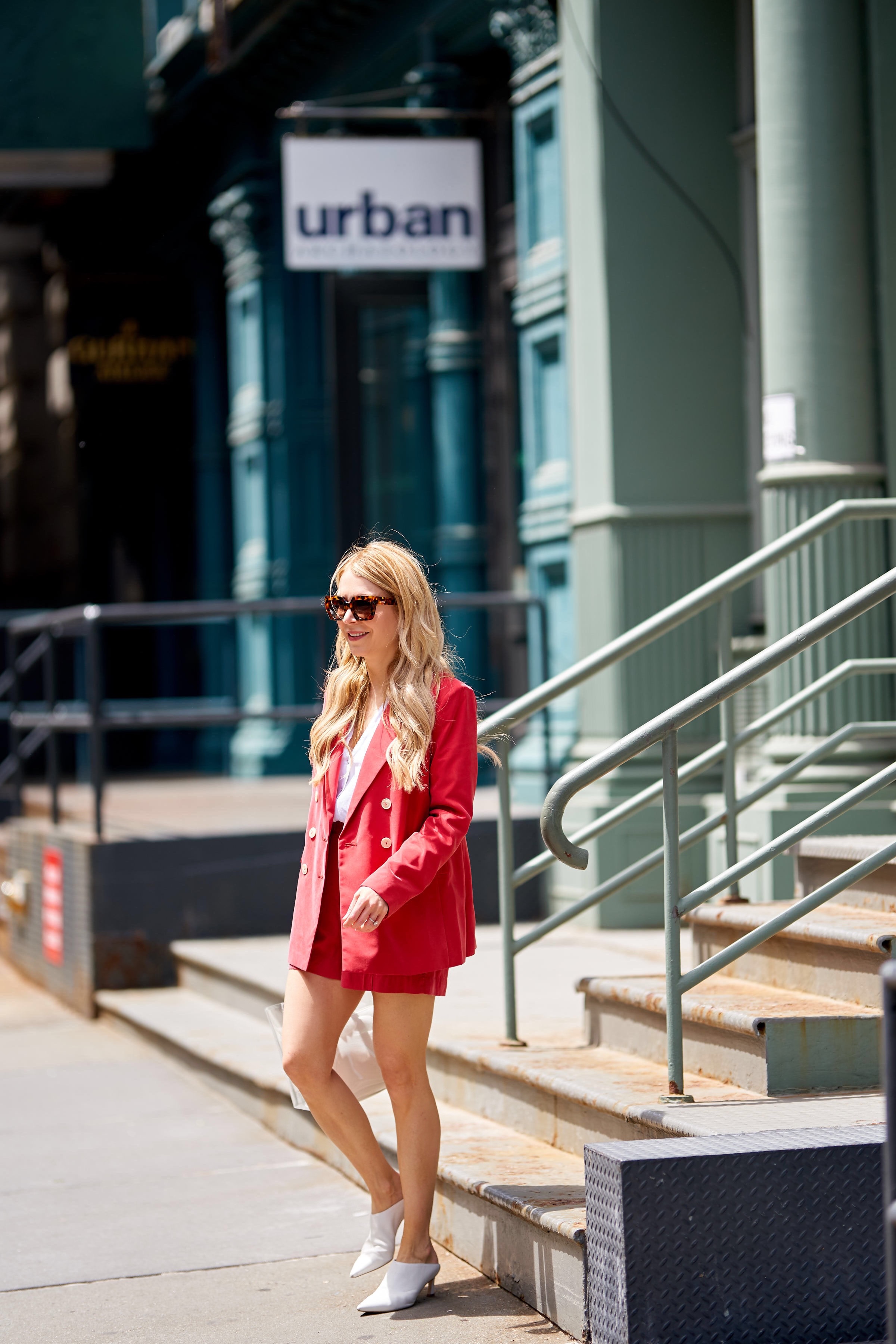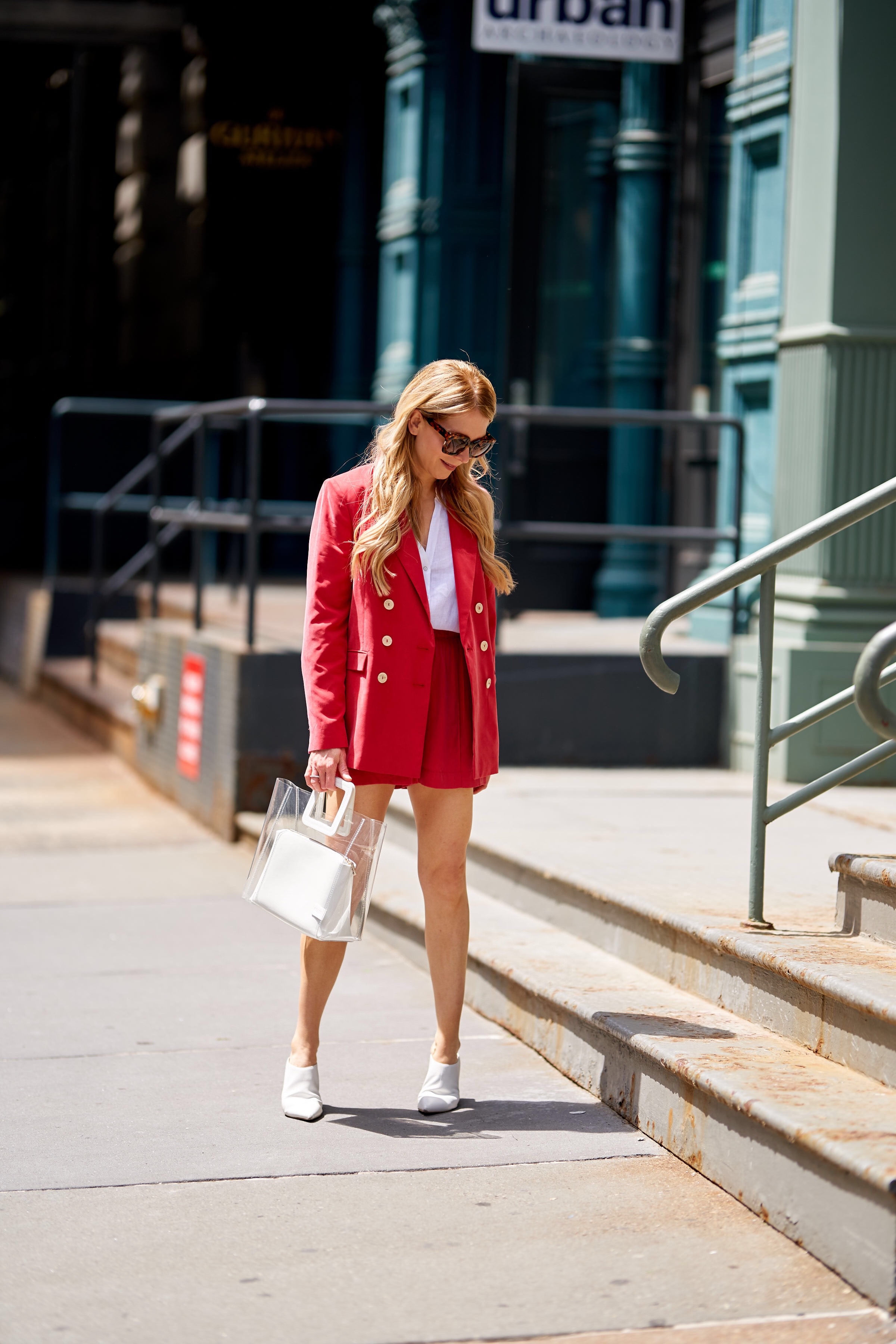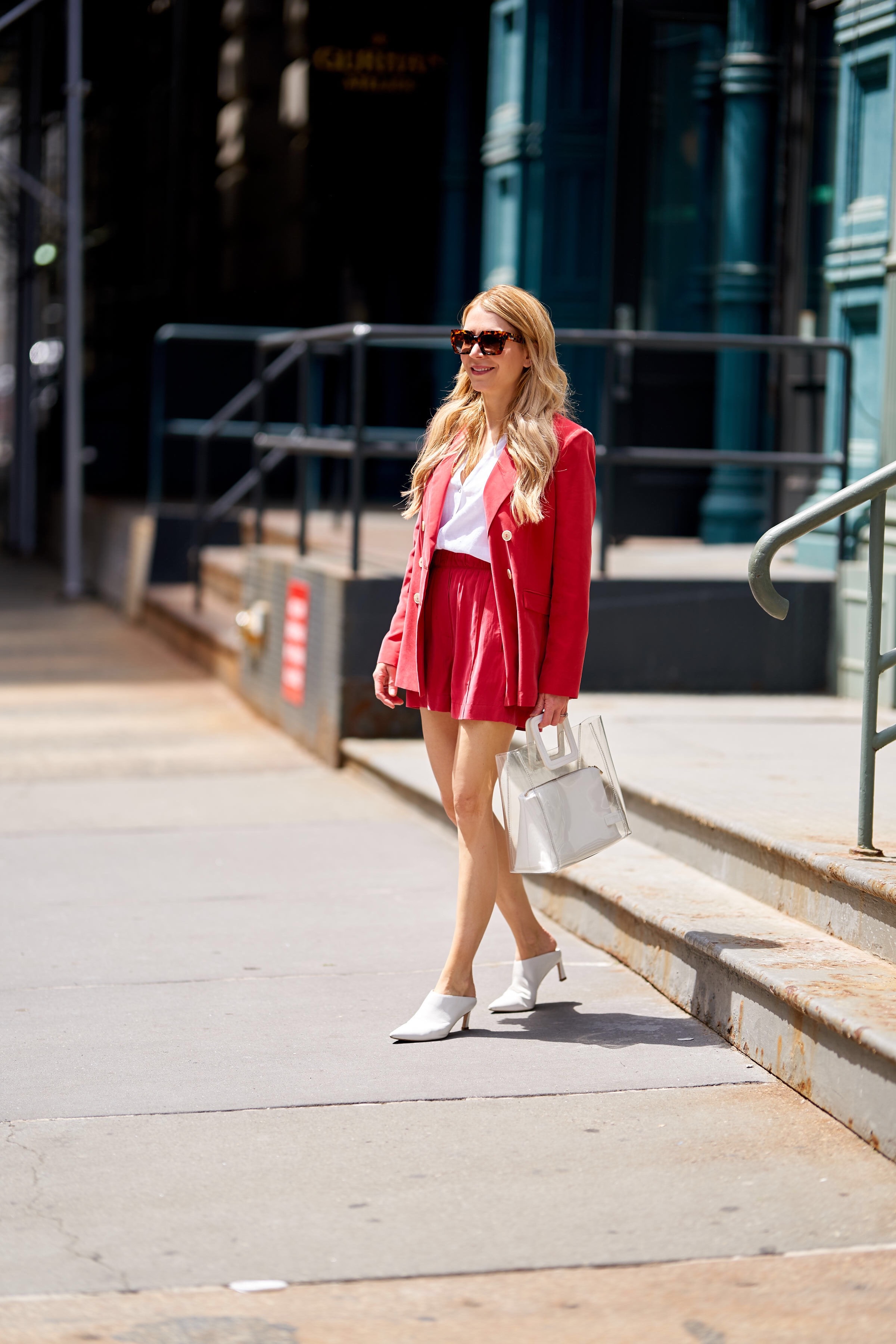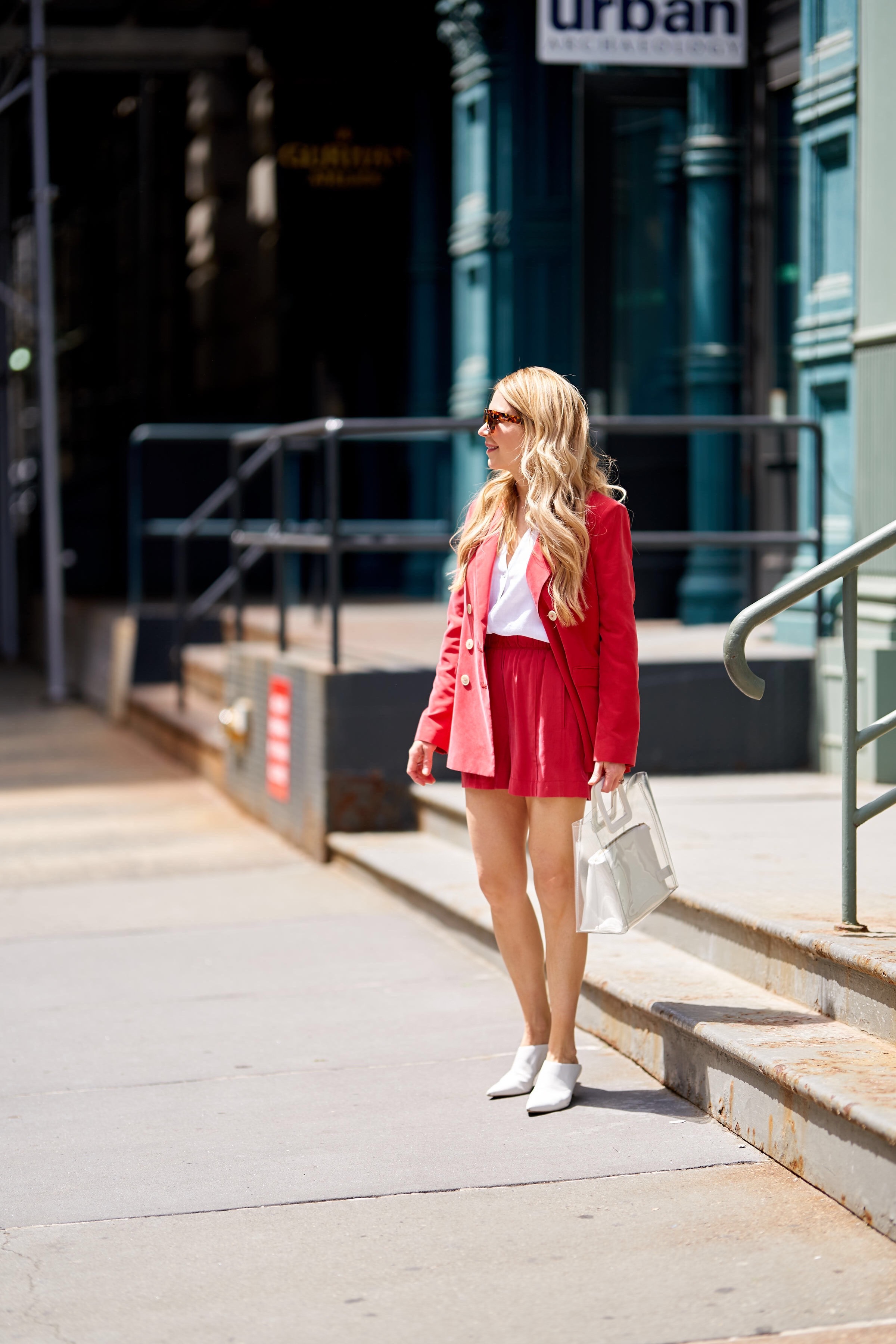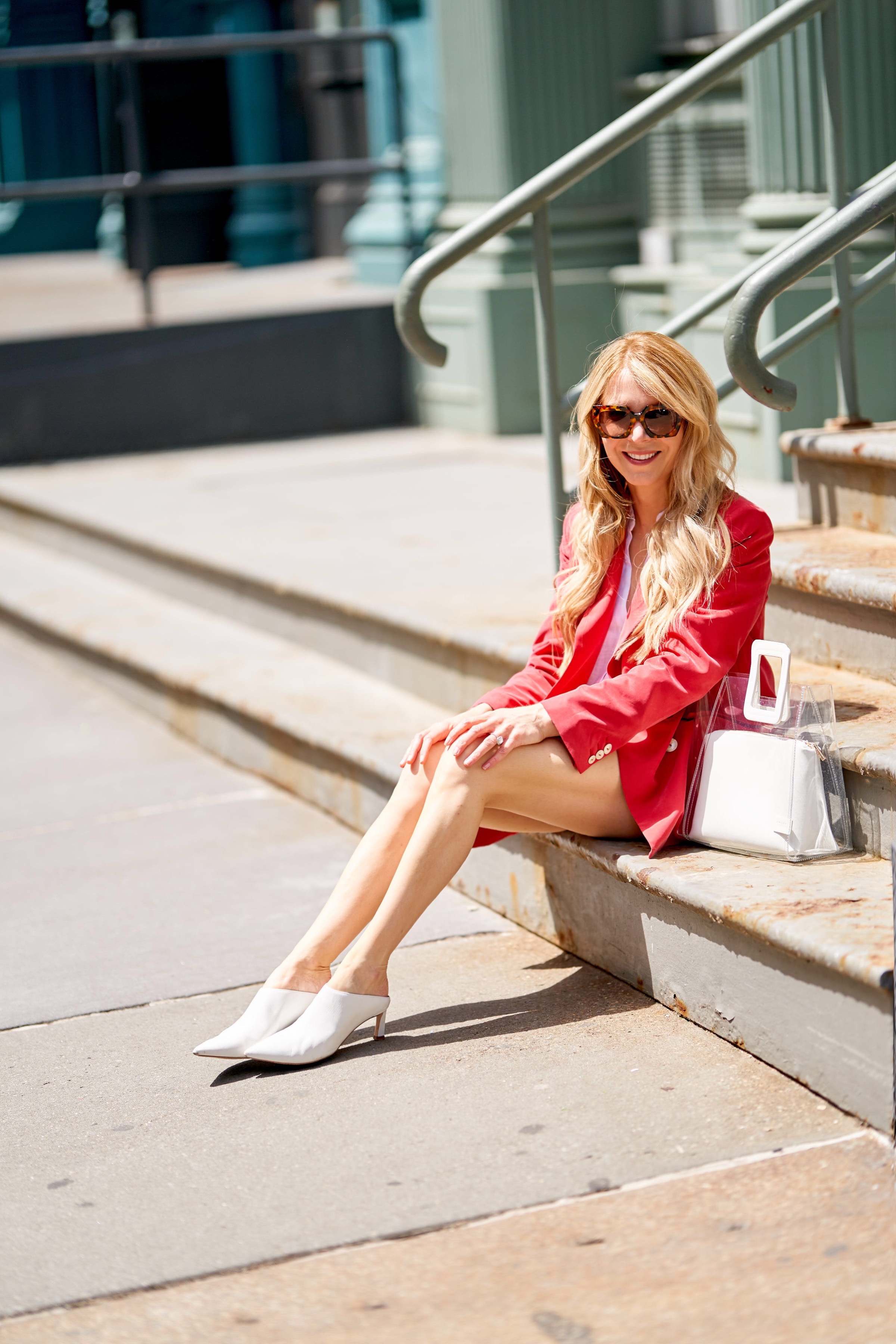 Happy Wednesday!  I am loving the 'shorts-with-a-blazer' look for spring and summer!  I doubt many workplaces would allow shorts (at least the traditional ones) but this is a fun outfit to wear shopping, to lunch, or even to drinks.  I do think a longer pair of bermuda shorts, to the knee or slightly below, with a blazer, could possibly be an appropriate work look. Anyway.  I found this outfit in-store at the Mango in Soho but I have linked it online in case you are interested in shopping it.
We only have two more weeks in New York City before we head to California for the summer!  We will go to Yosemite first for an annual trip with extended family, then to Lake Tahoe for a few weeks after that.  We return to New York in mid-July, and then will be heading to Martha's Vineyard for a week, then to London, then BACK to Lake Tahoe.  It is going to be a whirlwind but really looking forward to all the travel and getting to spend time with my friends and family out west (I grew up in California).
I am worried about how I am going to take outfit photos when I am in California.  In NYC I take photos weekly with my photographer, usually doing 4-5 outfits at a time.  My husband just has too much going on and we get into fights when I try to make him take the pictures!  Last summer in California I hired a photographer every couple of weeks, but he is more expensive than the ones here.  So this summer, I may try to have my mom or my husband, or even my kids, take the pictures in the moment.  I see so many women on Instagram doing this and the pictures turn out great!  And, I do own a good camera.  The problem is I don't really know how to use it too well – but I guess, it's never too early to learn!  I will probably be frantically calling the photographers after about 10 minutes of trying to get a good picture.  We will see how it goes… GULP.
Anyway, thanks for reading!
xxxxx
Laura
Photos by Mike Kobal