Dress: Elizabeth and James (c/o ThredUp) | Sneakers: Alexander McQueen (lace up version here | Sunglasses: Ganni | Tote: Valentino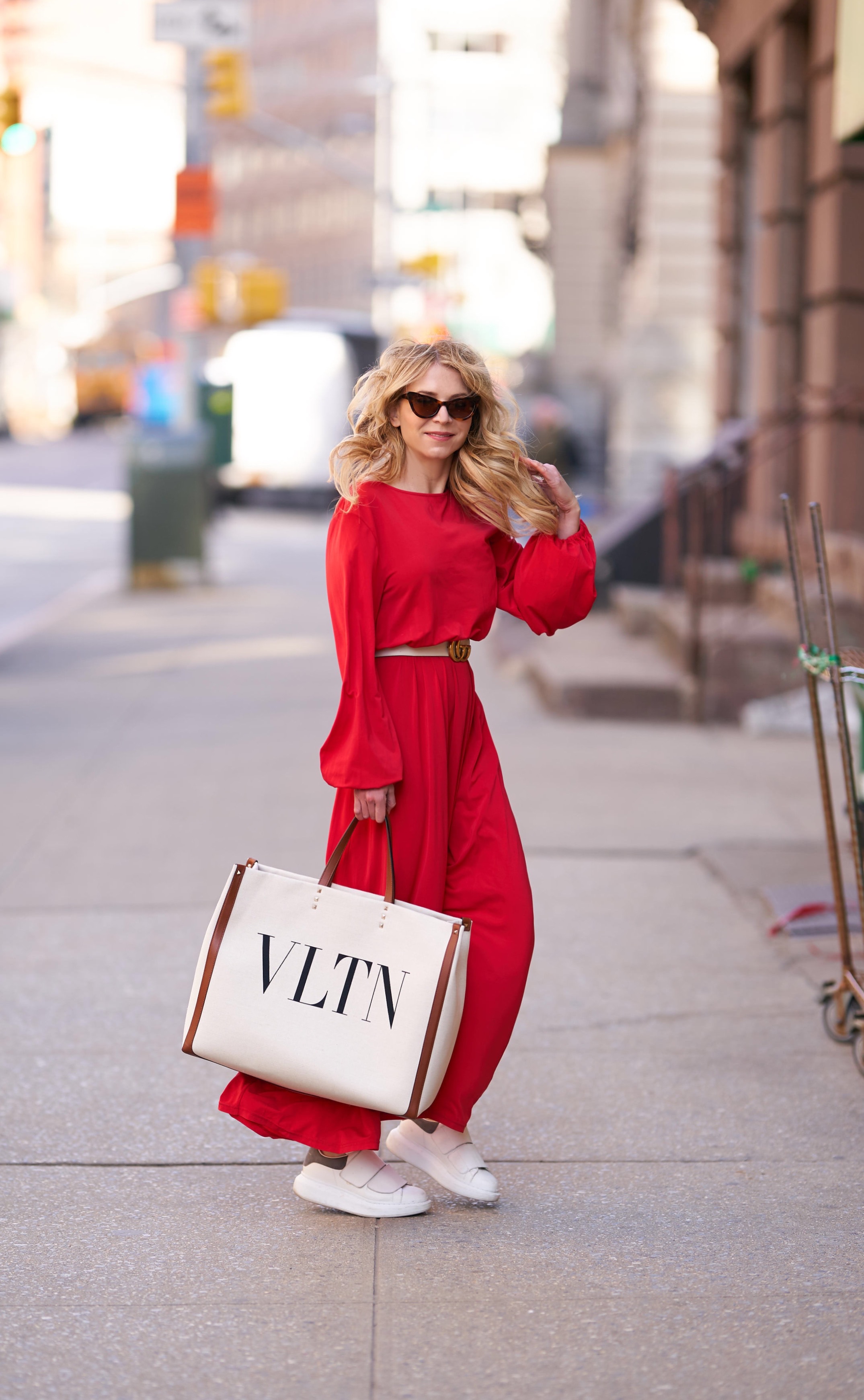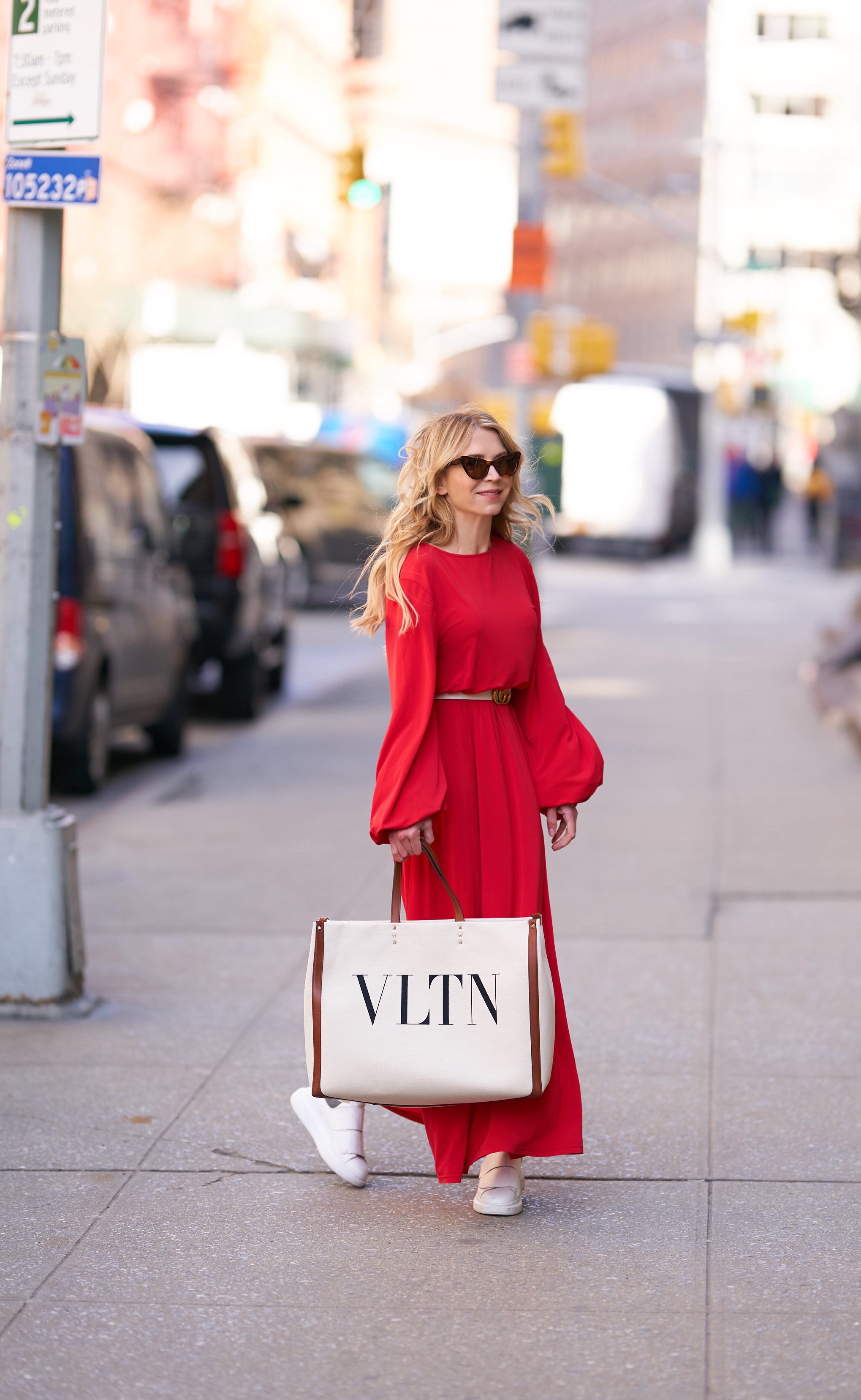 Confession:  I am a shopaholic.
I am a tried and true, born shopper.  I love clothes and I love to get new clothes… let's just say… frequently!  I think it is a form of addiction (but hey, let's not go there right now!).  Call it what you will, but that feeling of euphoria upon acquiring a new dress, or a skirt, a bag, that newest trendy pair of shoes: for me, there is almost nothing like it.  And in the past, I have mostly only bought brand new clothes – I have never been much of a fan of consignment shops or vintage clothing stores.  So when thredUp approached me to collaborate, at first I was skeptical!  The idea of wearing someone else's cast offs, especially if there was wear and tear, well, let's just say it wouldn't be my first choice.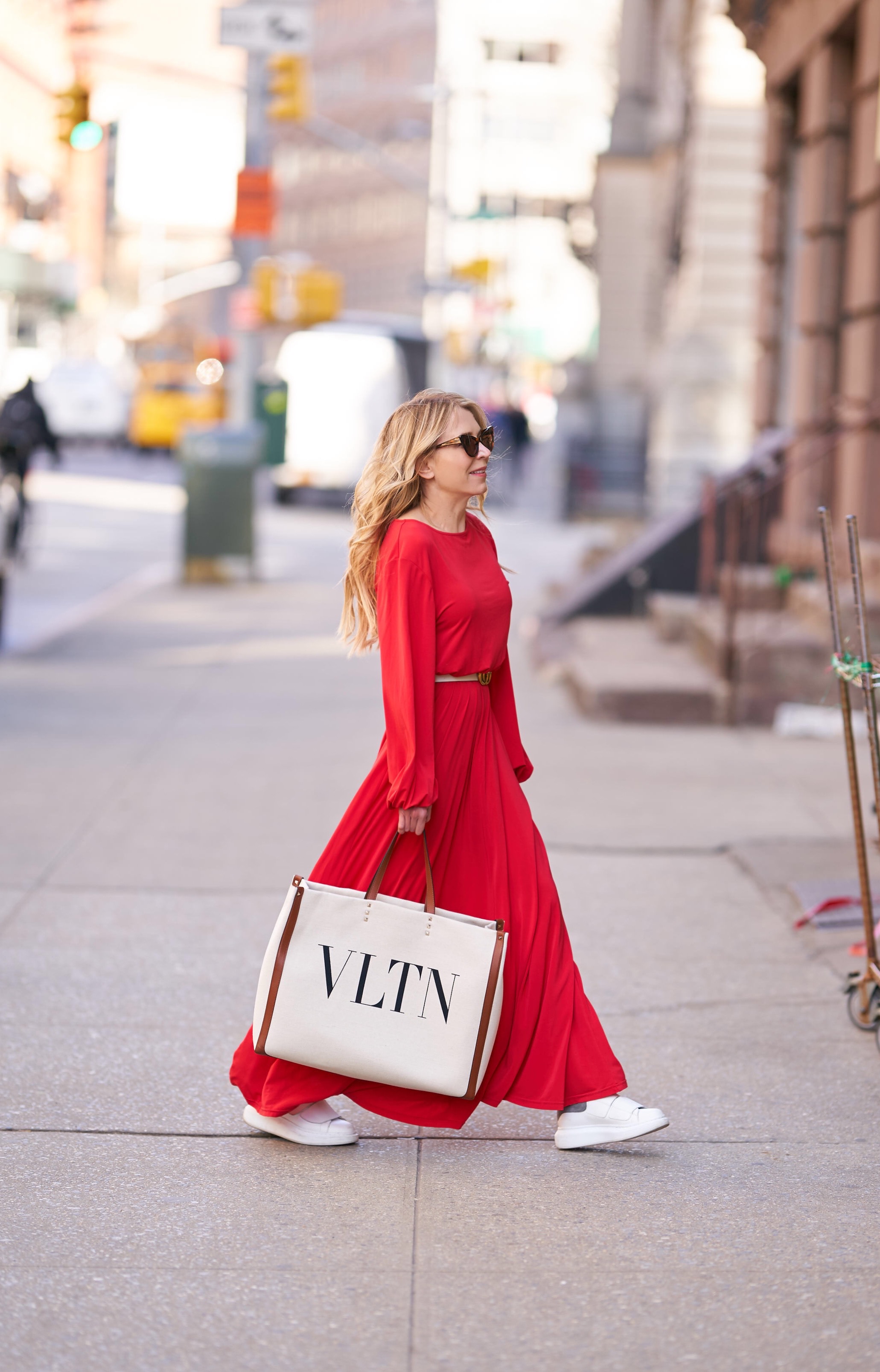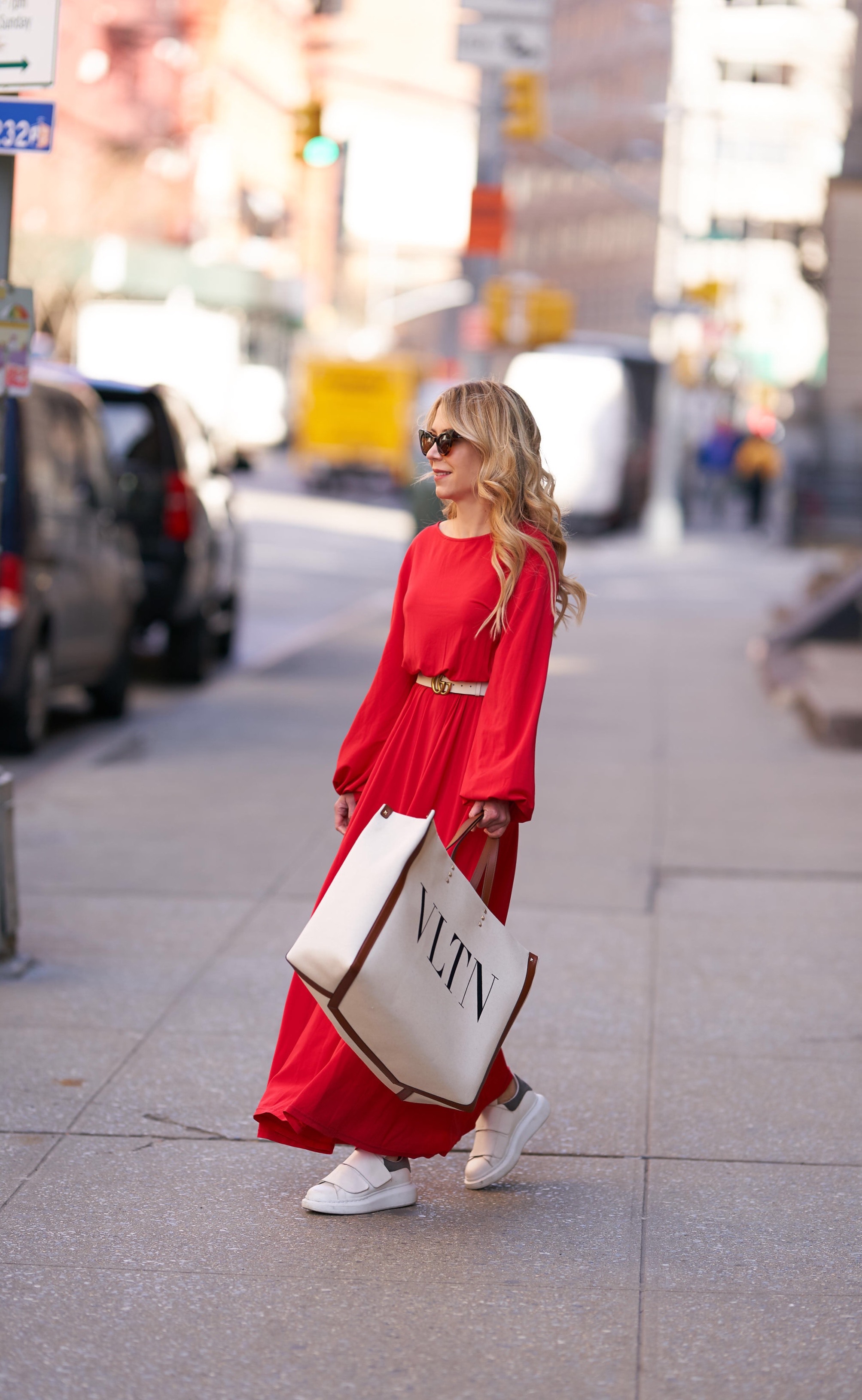 The scoop on thredUp…
But after I did some research on thredUp, I became really excited to work with them.  I discovered that thredUp is the largest online retailer of secondhand clothing.  And "secondhand" clothing can also mean brand new clothing!  It does NOT mean clothing with stains, tears, or smells.  In fact, they don't accept any clothing for sale that is not in perfect condition.  Also – I discovered that you can search their site quickly and efficiently filtering by sizes, category of clothing, and – crucially – the condition of the clothing.  You can search for items that are "new with tags" or "like new".  They even have a category for designer clothing. The prices are incredible. You can buy almost anything on thredUp, and you can sell your clothing on thredUp (more on that below).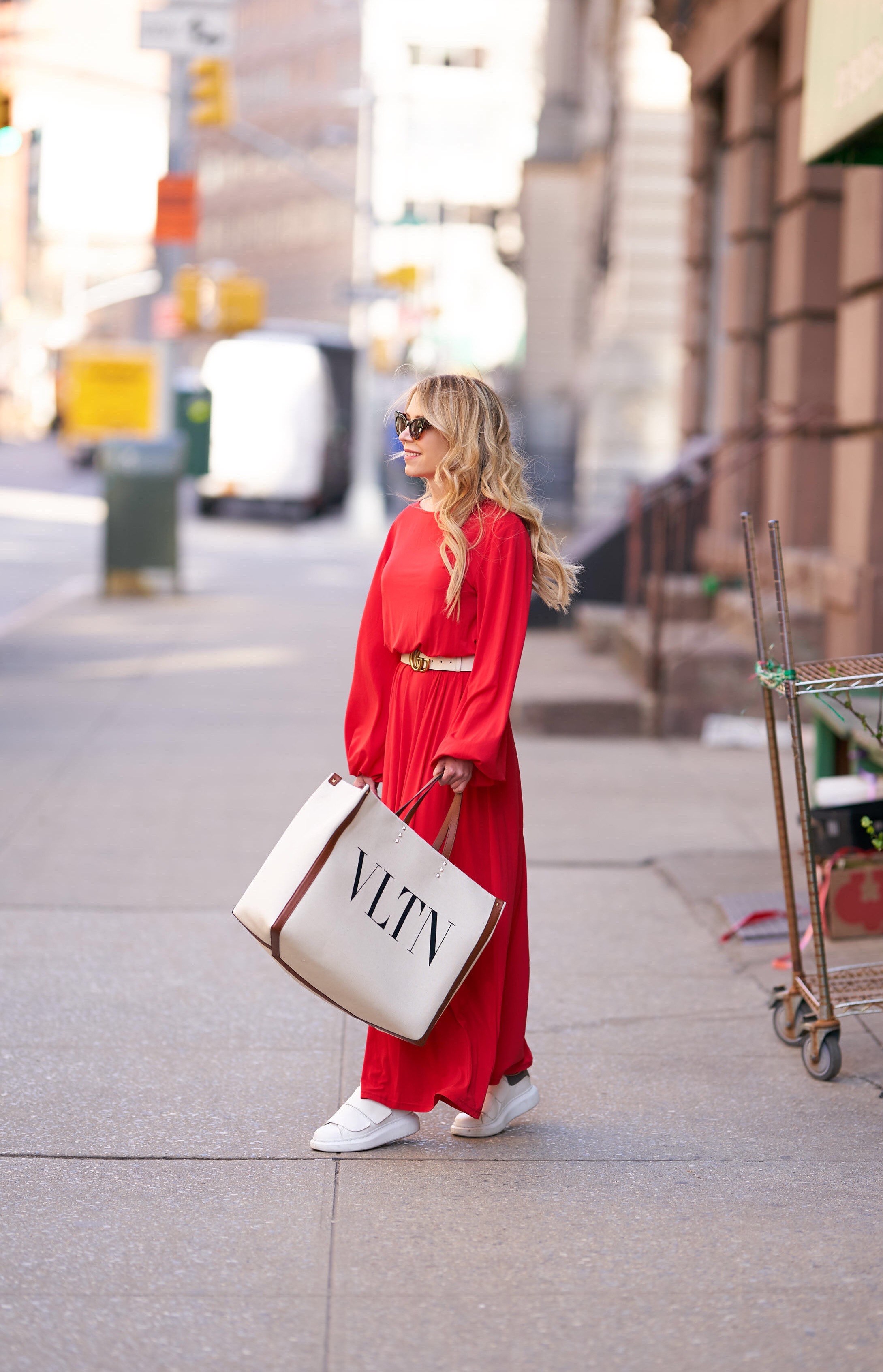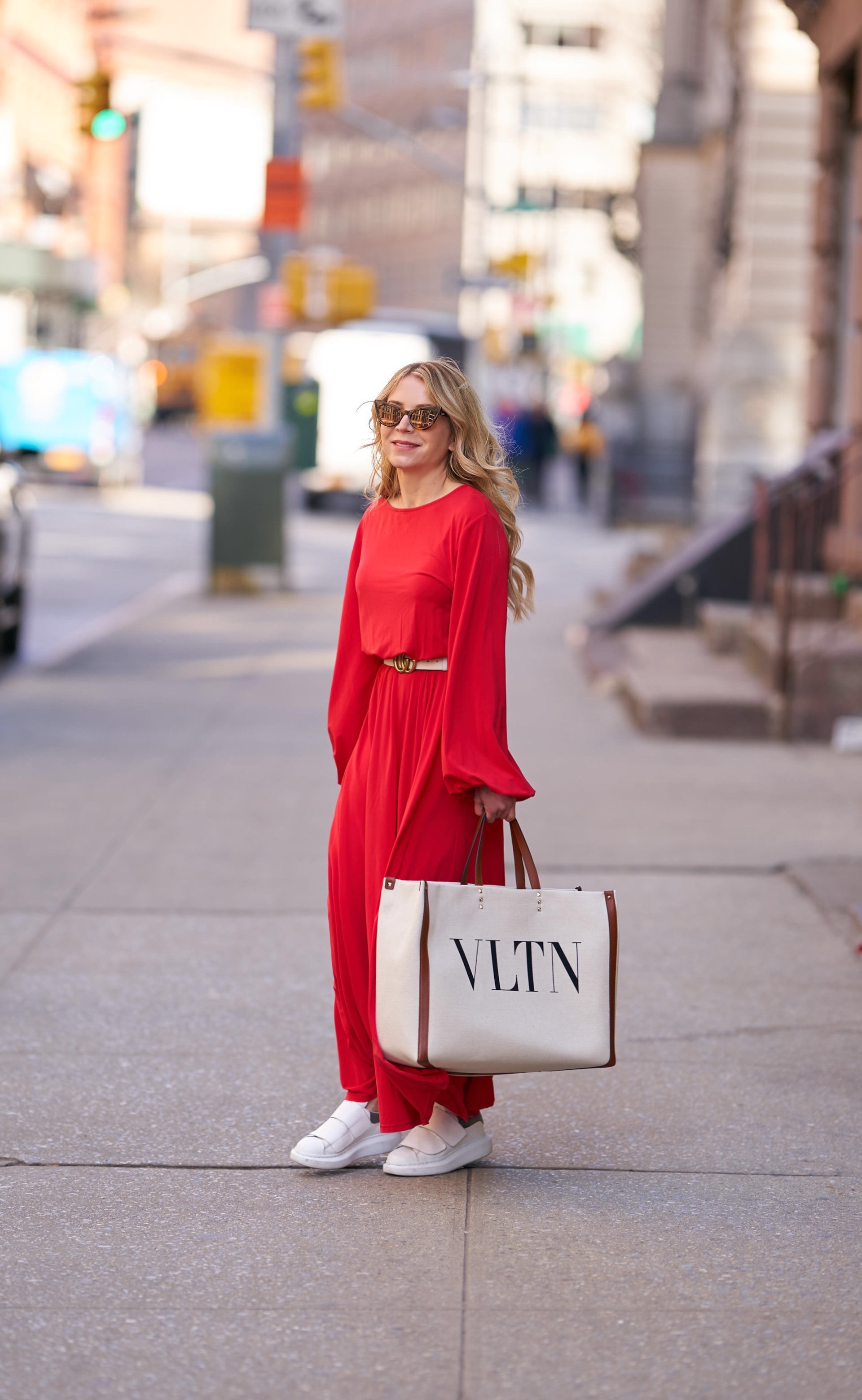 Case study: the red Elizabeth and James maxi dress!
Case in point: I found this red Elizabeth and James maxi dress (that is still available in stores, mind you) that retails full price for $395, for $26.23 (including sales tax) on thredUp.  It was brand new with tags still attached when it arrived!  No stains, misshapen or stretched out fabric, no signs of wear at all.  Such an amazing deal and I actually love love love the dress!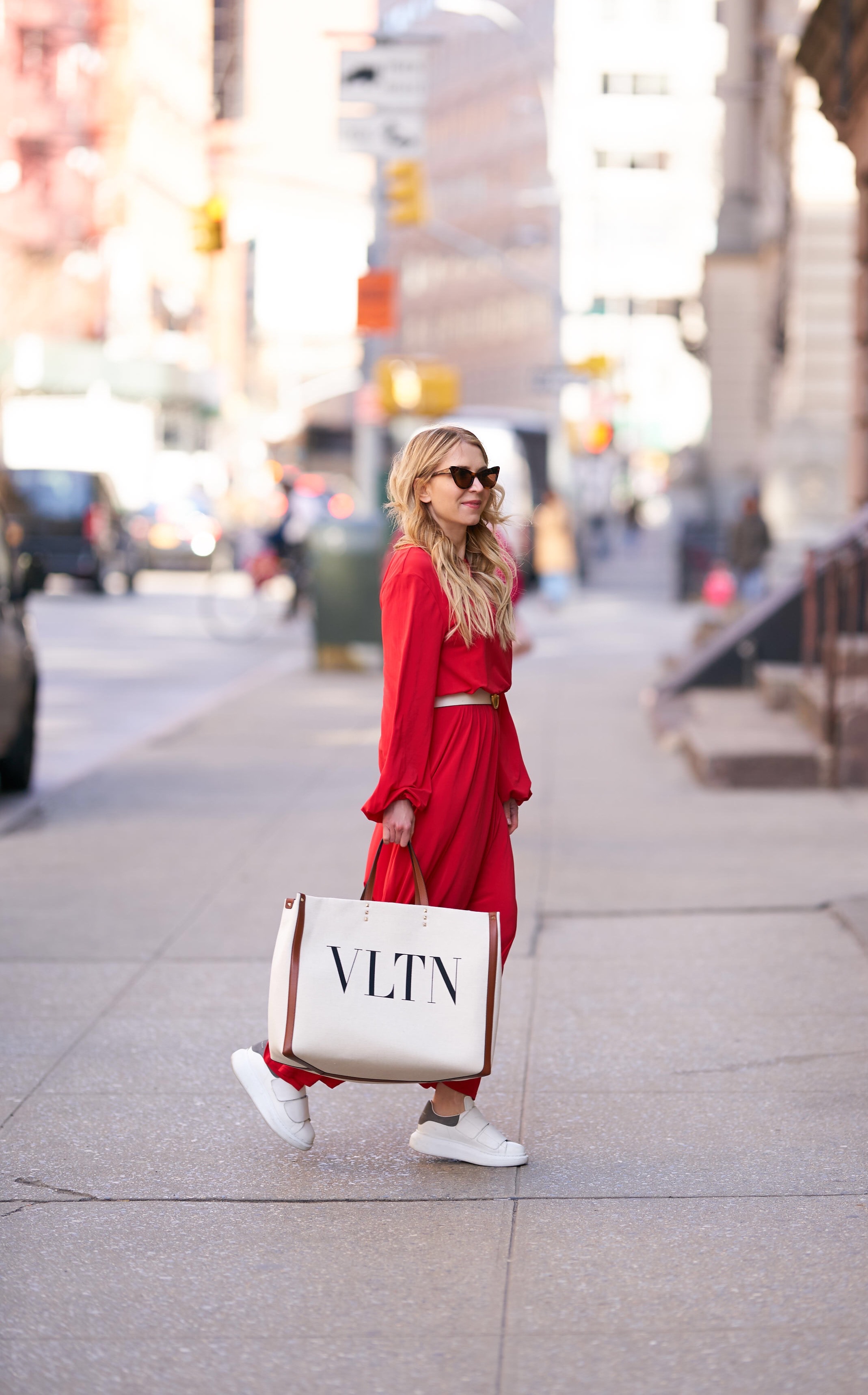 thredUp allows for guilt-free shopping!
Working with thredUp has made me think more about sustainability in fashion.  Something has to give – there is so much fast fashion out there and so much waste – sometimes I buy something and wear it three times, and am finished with it.  I know I am not alone in this.  It's a huge problem for the environment and for our society (always more, more, and more).  And what do you do with your old clothes?  I donate them or I sell them sometimes if I can, but the sheer volume of fast fashion today and the constant urge for something brand new, that we are constantly encouraged to satisfy, really is mind blowing.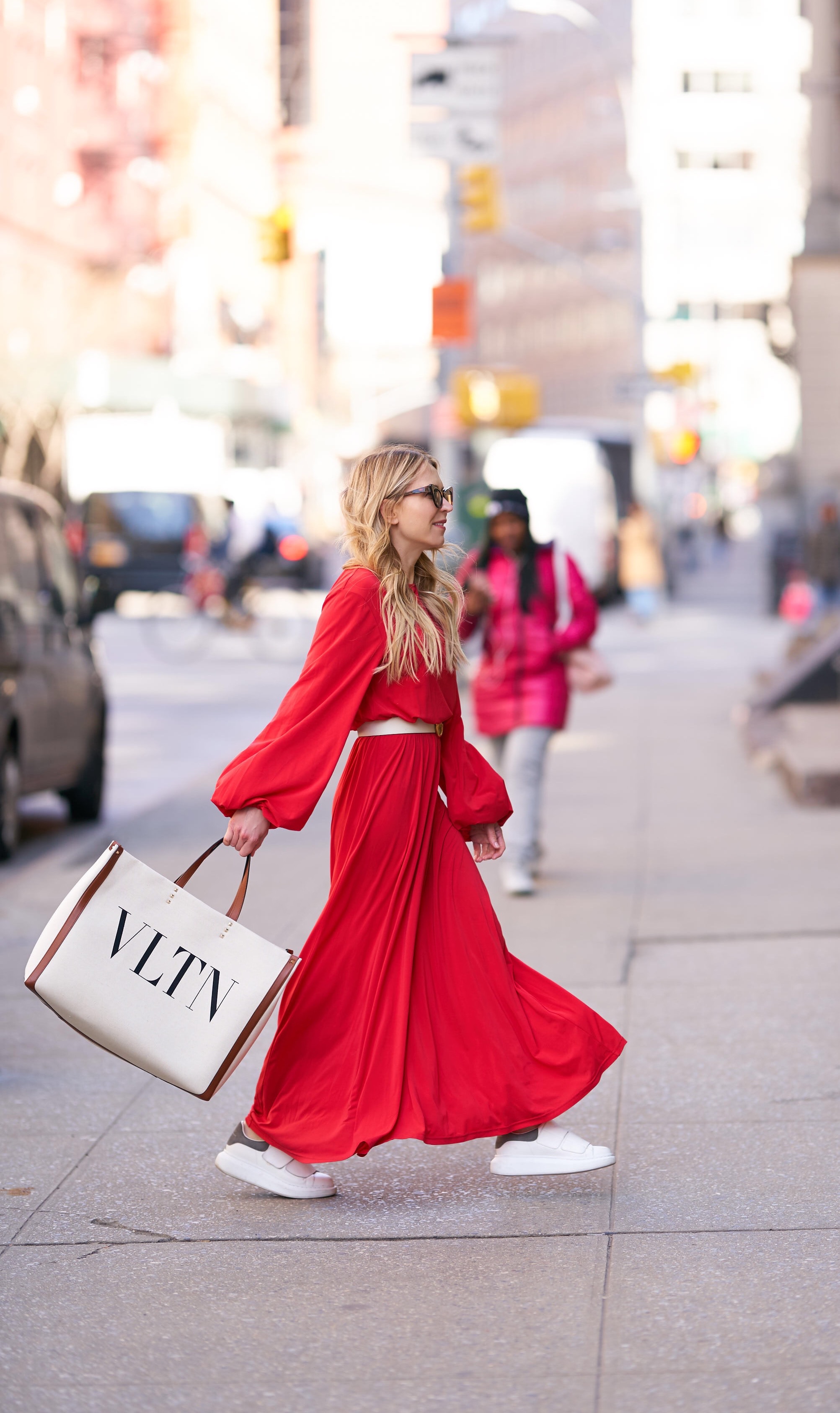 Selling your clothes on thredUp is easy!
I also want to add, it is so easy to sell your clothing on thredUp.  You sign up online by clicking the "Order a Kit" button on their main page, and they will send you a really large envelope and a shipping label.  You fill the envelope with your clothes and drop it in the mail.  Shipping is prepaid.  thredUp will only accept clothing in really good condition so nothing with stains, or rips or damage.  They examine all the pieces in their facility and will sell any items they deem in acceptable condition.  Anything too worn is returned to you, or responsibly recycled – you make the election in the sign-up form whether you want anything they don't sell returned or donated.  And that's it!  You won't earn a fortune from selling your clothing with them, but you get more than if you just give your clothing away – or worse – let the items just sit in your closet unworn for years collecting dust!
So that is my take on thredUp.  I highly recommend them!  You never know what treasures you will find on their site, and all shopping on thredUp is guilt free for the environment and pain free for your wallet!   Happy shopping!  And #secondhandfirst always!
Thanks for reading!
Laura
xxxxx
Photography by Mike Kobal
SHOP THE POST