Jumpsuit: ASOS | Earrings: Anthropologie | Bag: Cult Gaia (and a $57 version here) | Shoes: Tibi (less expensive white shoes here, here, here, here, here, here and here) | Sunglasses: Amazon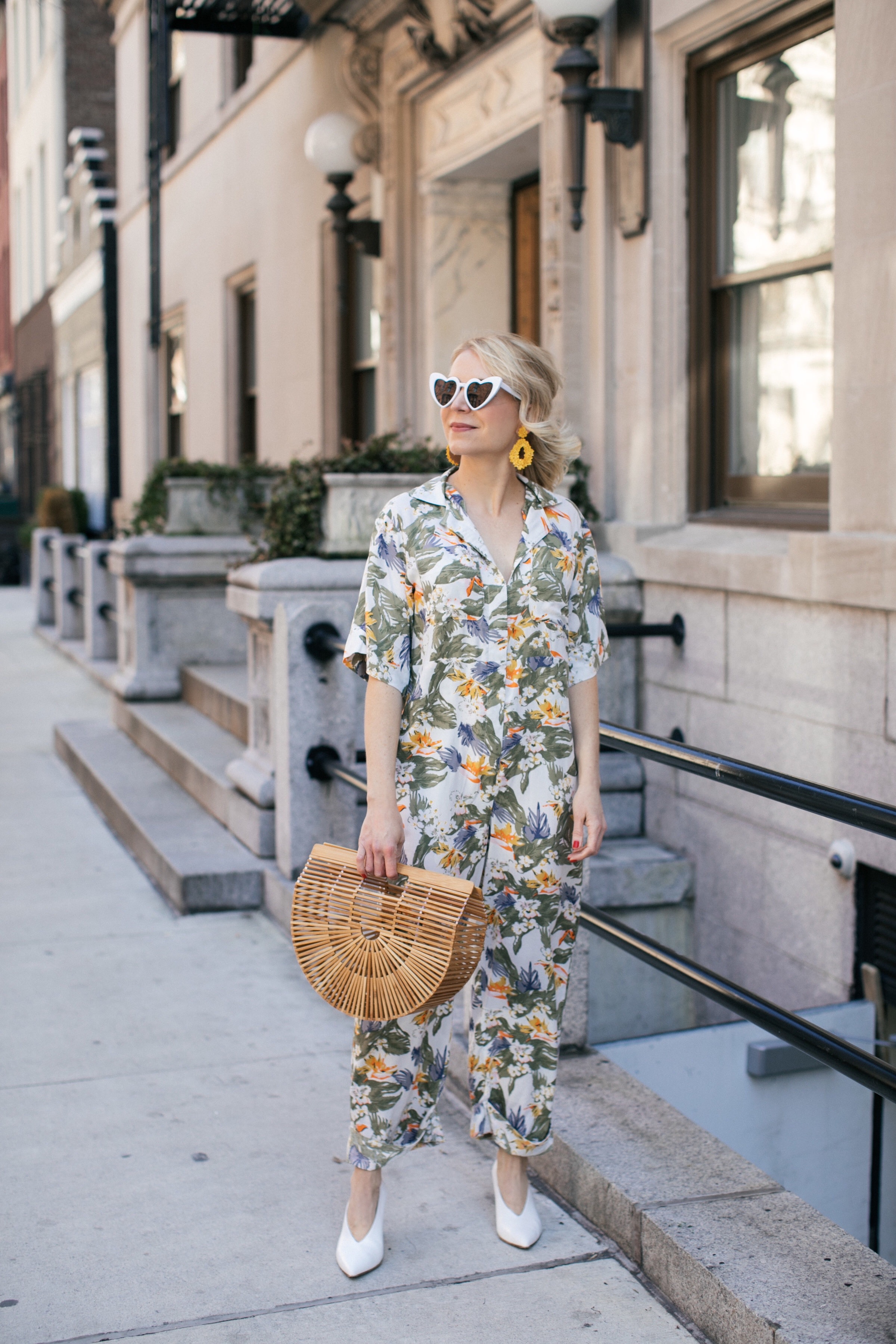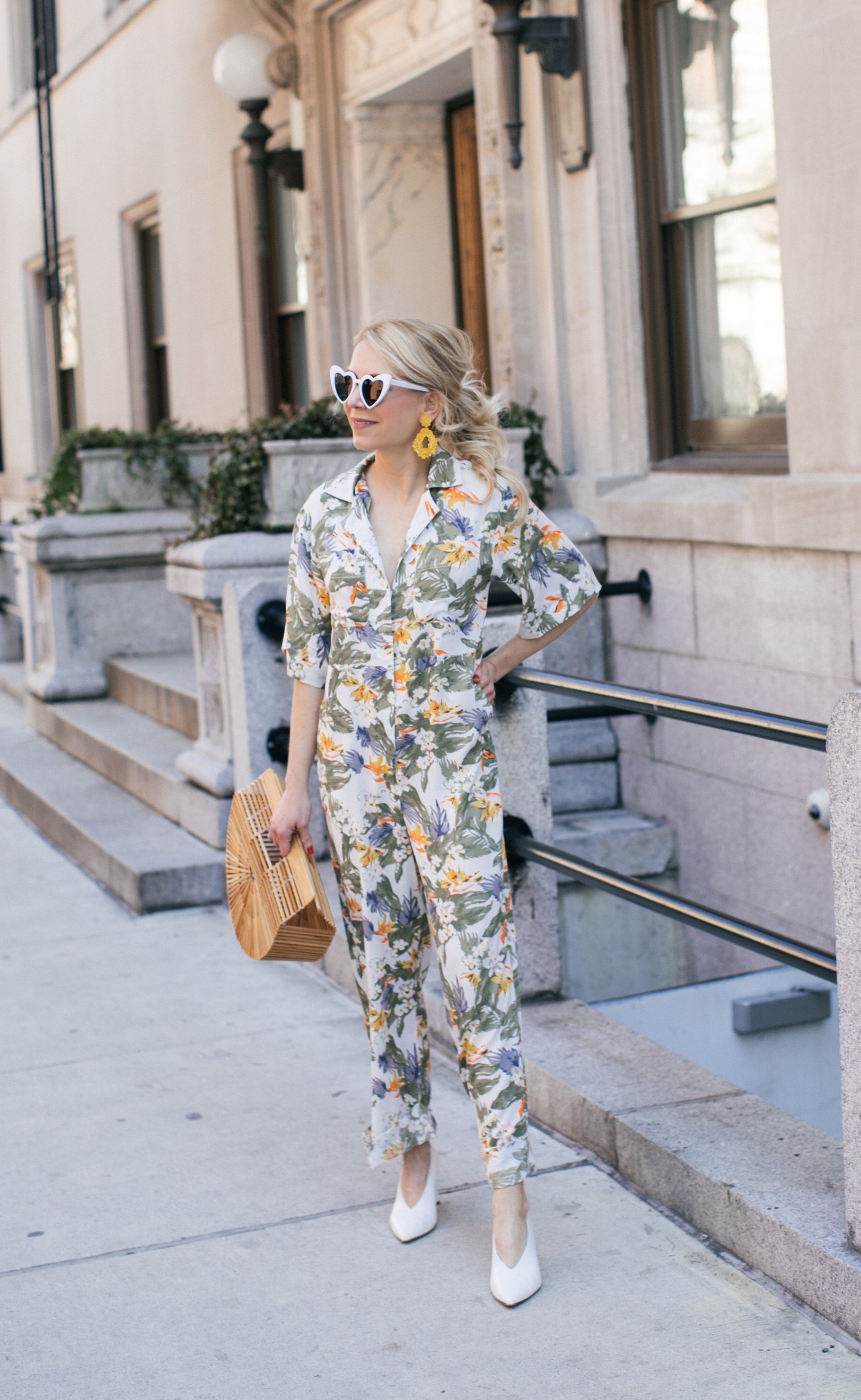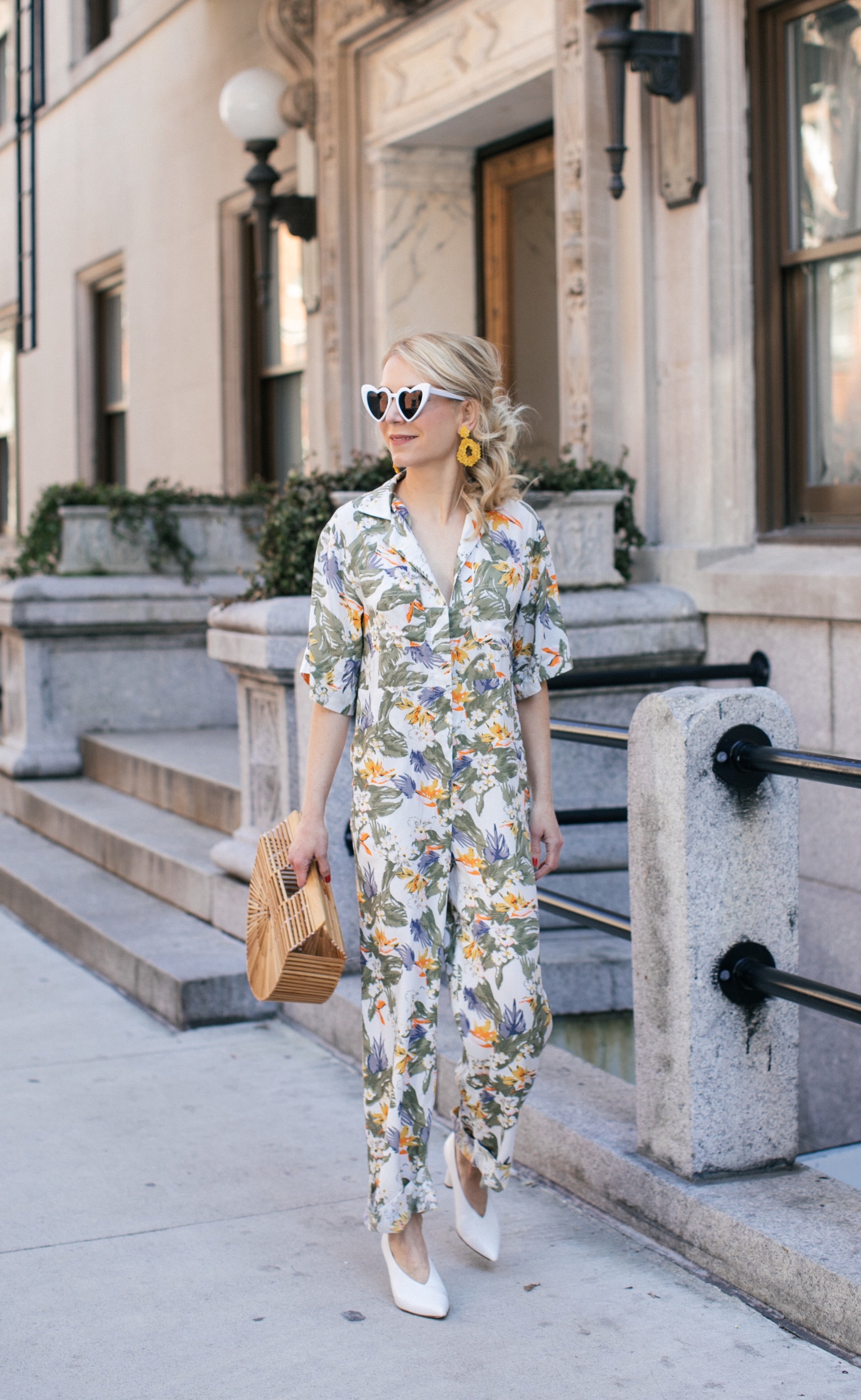 So many fun things today in one post!  This jumpsuit was on my ASOS wishlist for awhile and I decided to go for it!  I absolutely love it.  It is so light and airy and I love the one-and-done option when getting dressed.  In spring and summer I am all about jumpsuits and dresses because you just don't have to think that much if you are trying to get ready fast.
Also, these sunglasses are a real find.  I buy lots of sunglasses on Amazon.  You can get authentic designer sunglasses for much less, like these Celine flat top ones or these ones, which I wear all the time.  Or, you can find cute copies of a designer's version, like these, which copy the YSL Lou-Lou heart sunglasses.  I have the real ones in black, and these white ones I'm wearing in this post are very close (I held them up side by side to compare) – the copies are just slightly larger than the real ones.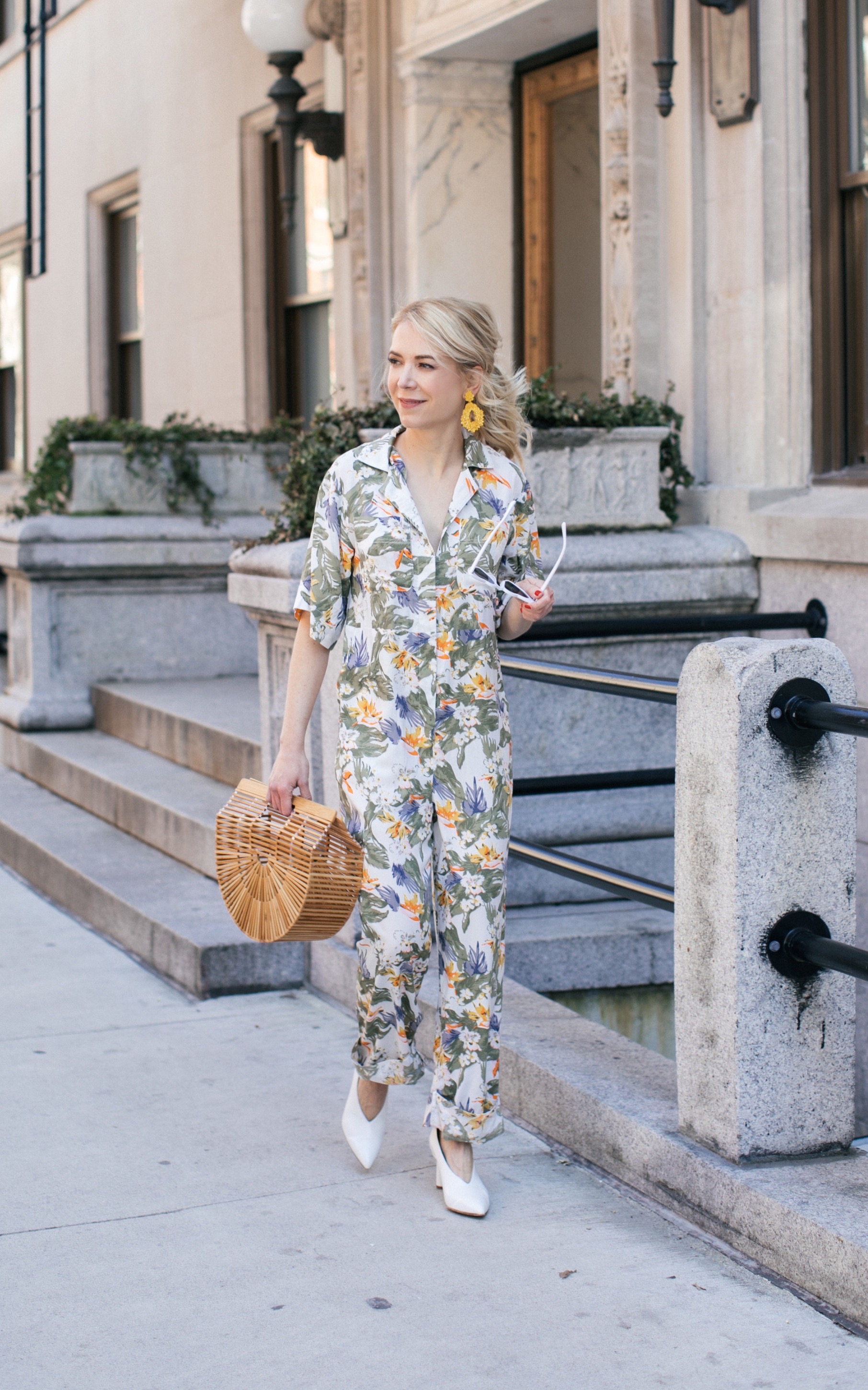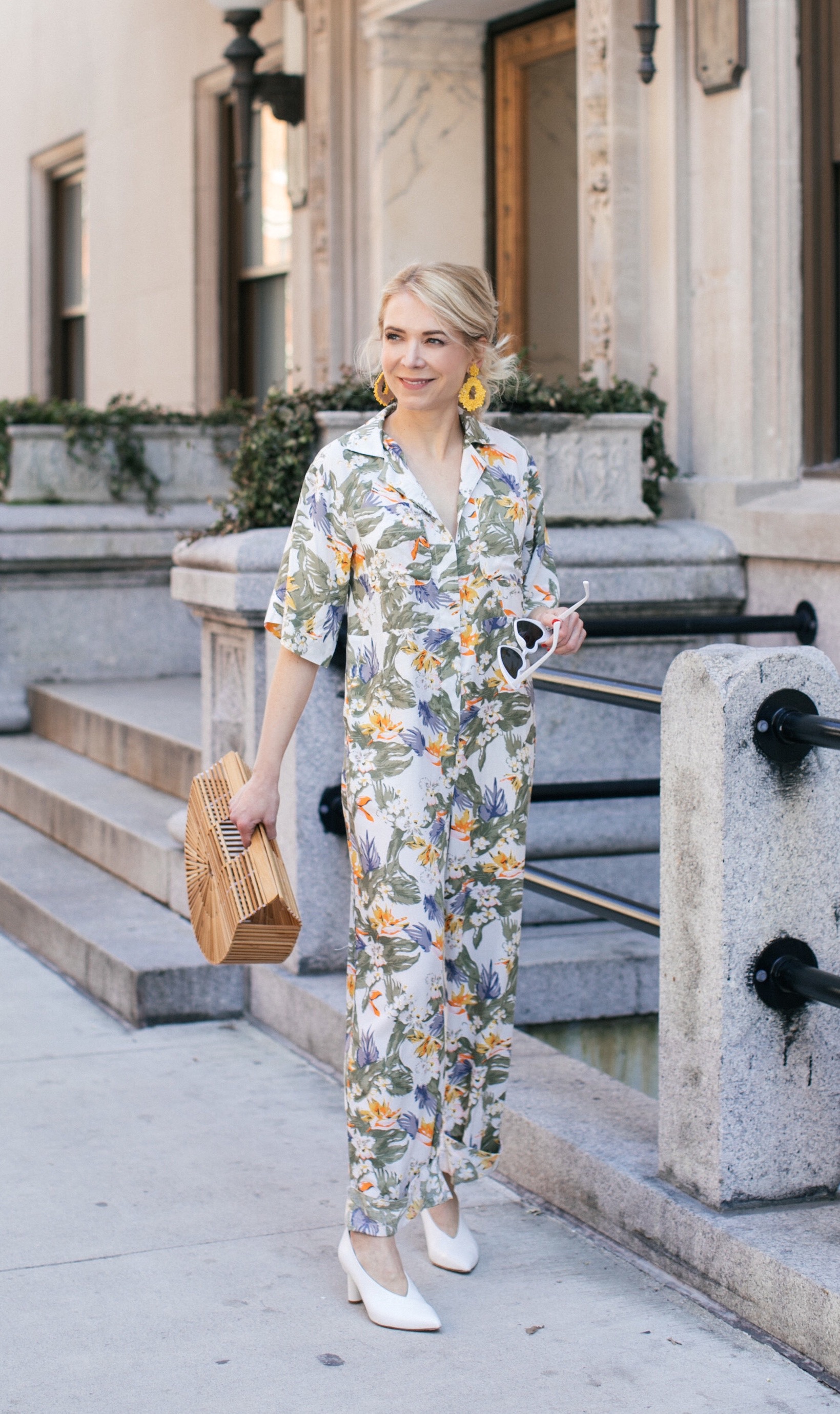 Also, I have had a lot of questions about my white shoes.  They are by Tibi, and I wear them so much it justifies the cost, but there are so many cute white pumps out there for way less money.  I have linked to some good ones at the top of this post.  White shoes show dirt easily so it is maybe better to buy a less expensive pair – and if if you've never had them, to see if they are for you before you commit big $$$.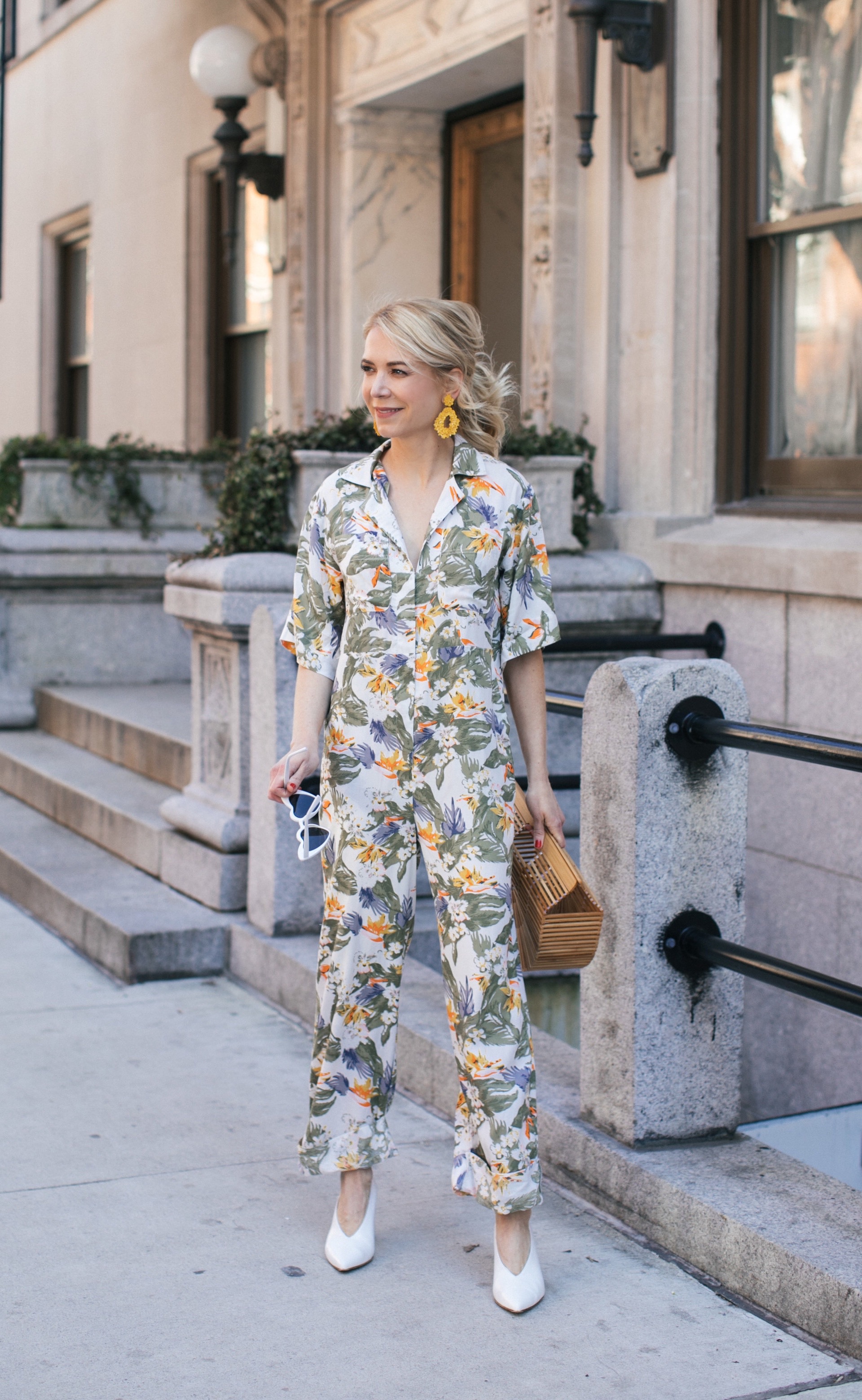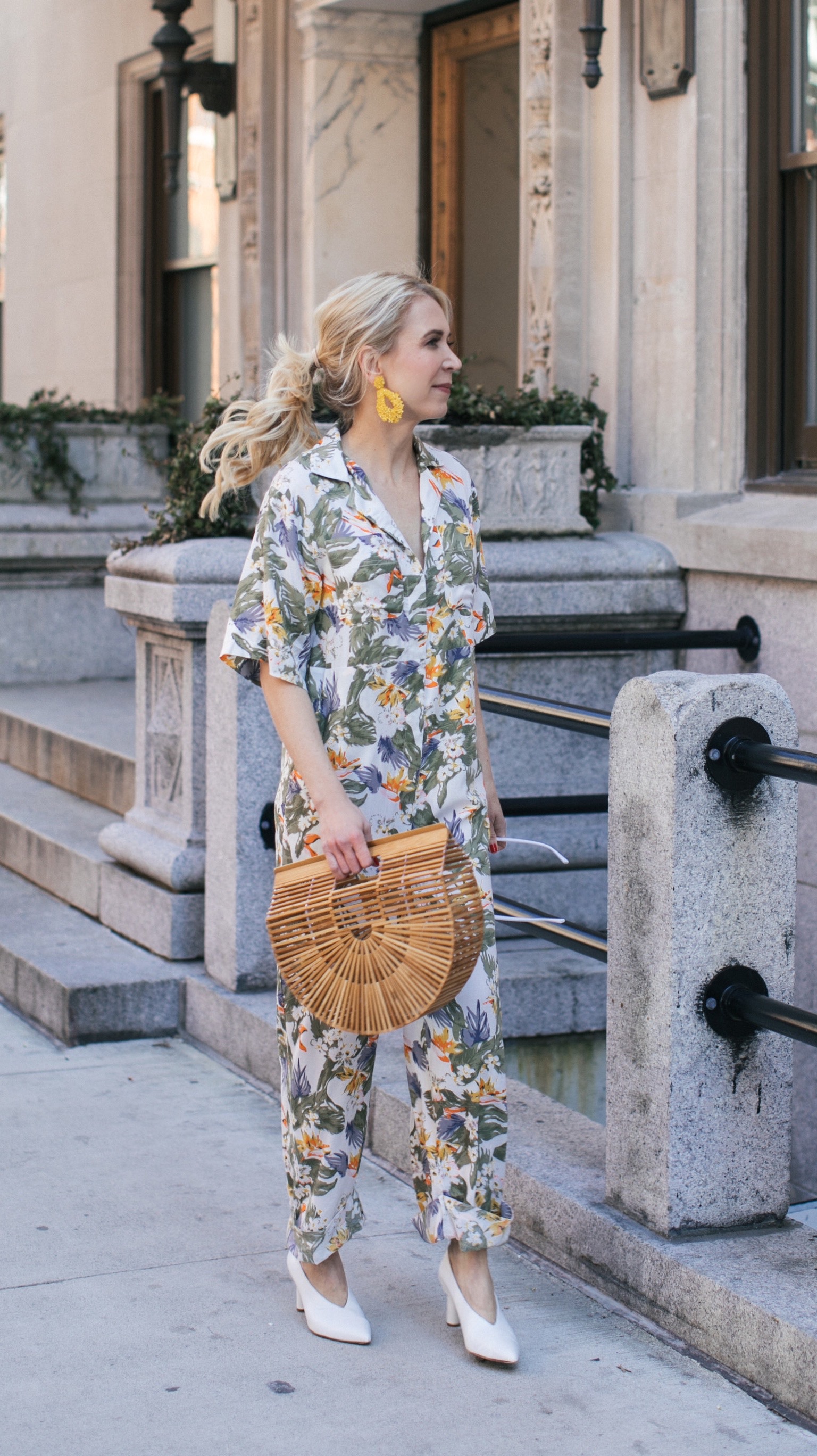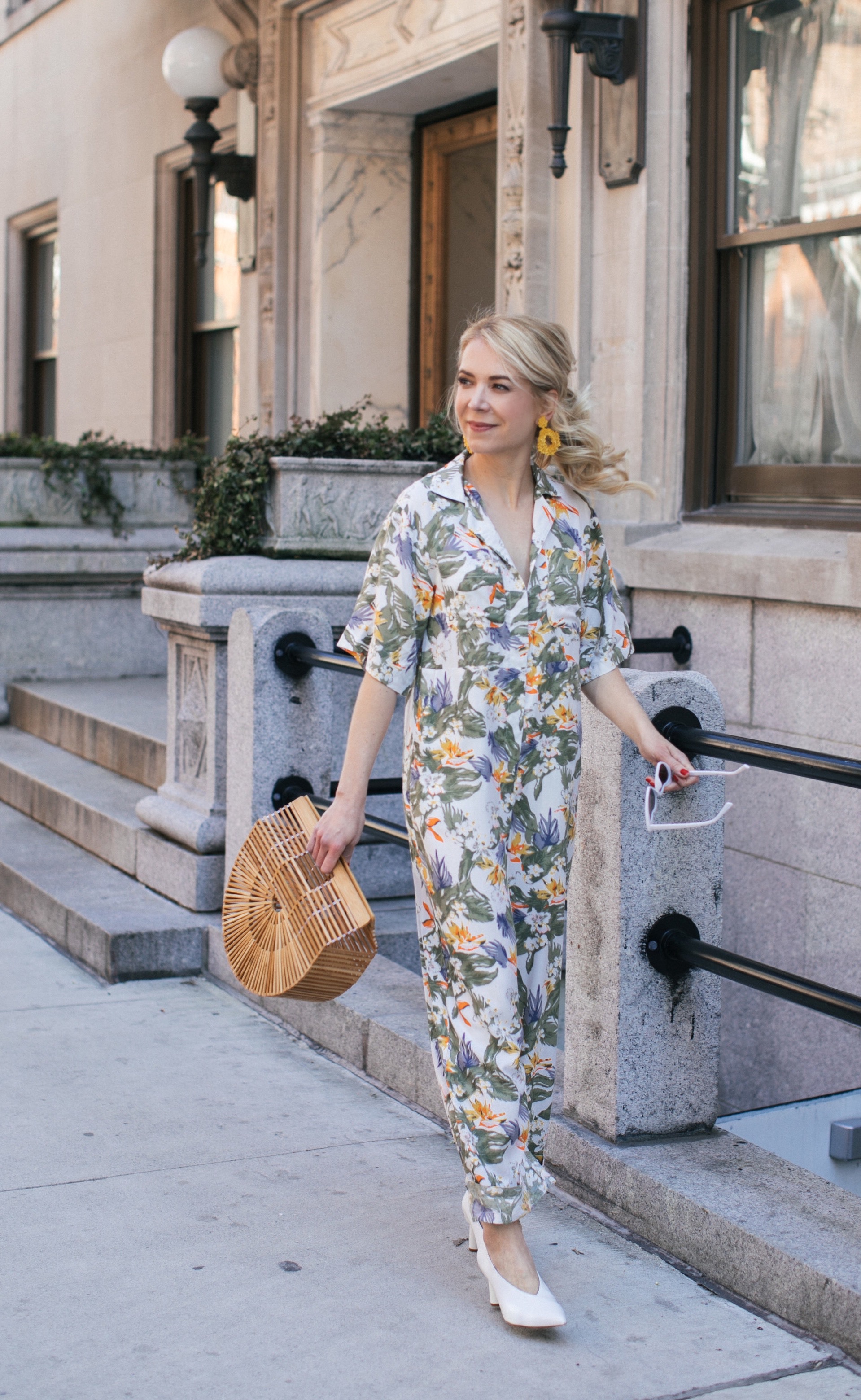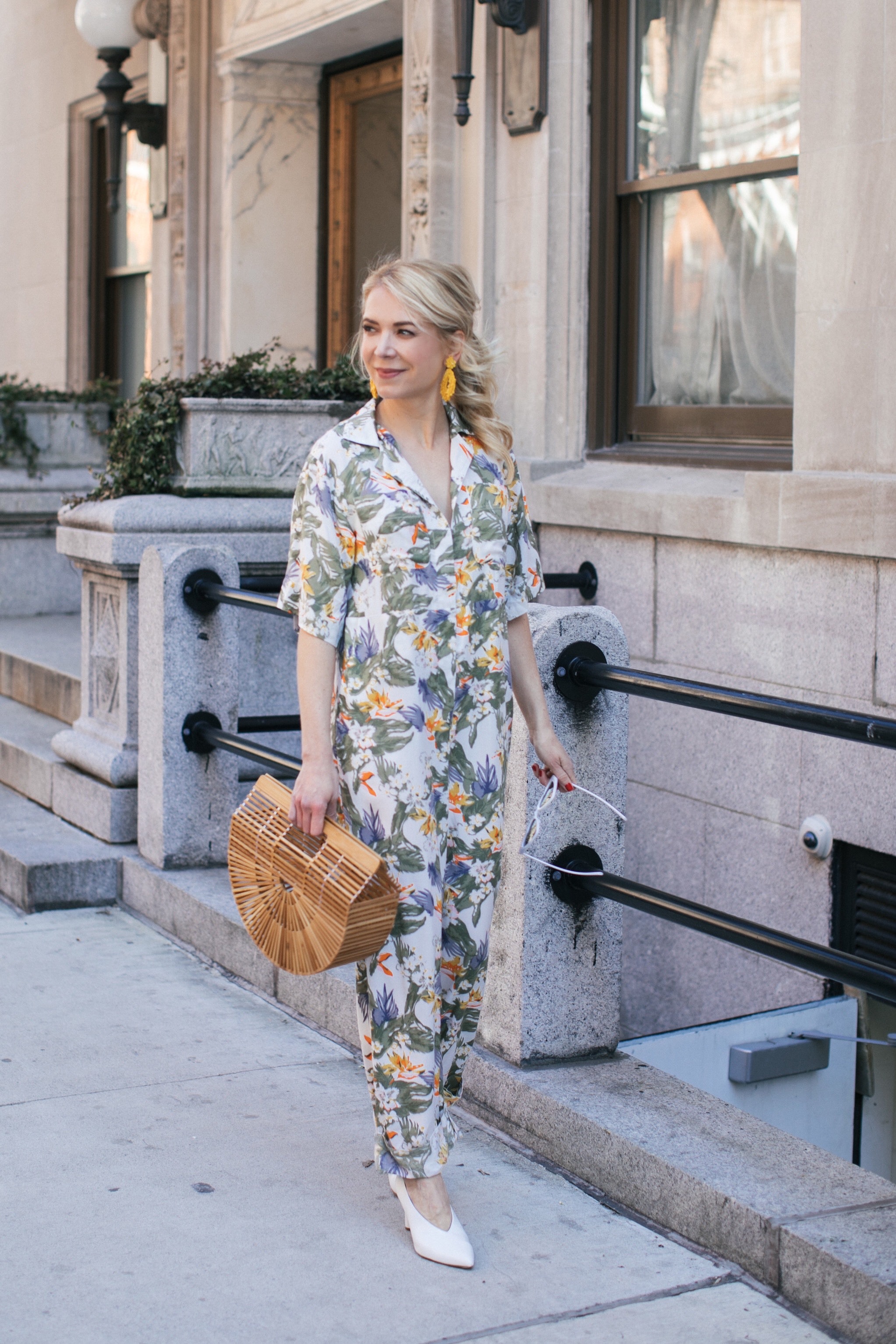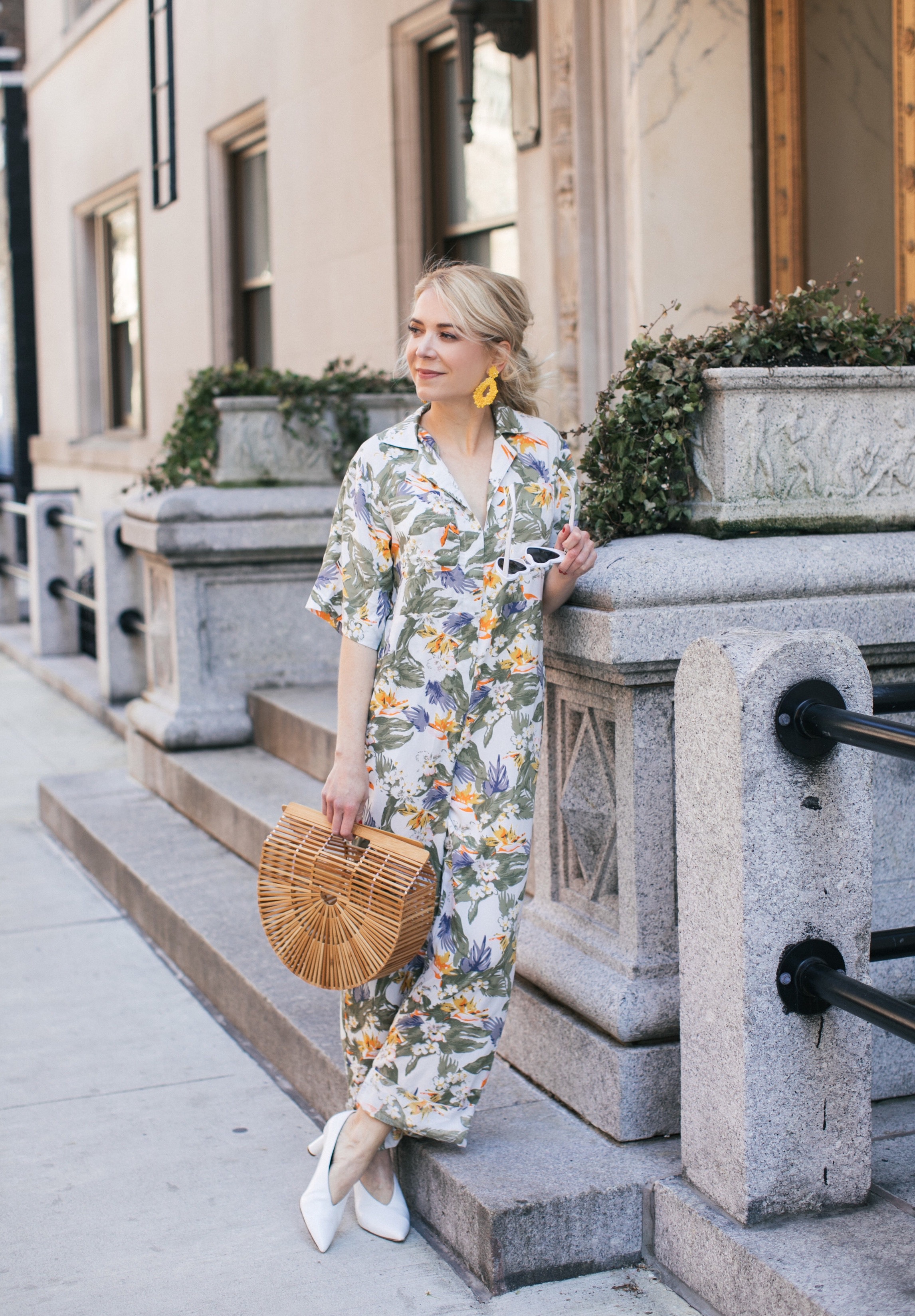 And finally, the earrings and the bag.  The earrings are from Anthropologie and come in several colors.  I have them in yellow and turquoise and I love them. They are not clip on but they are very light so won't stretch your ears.  Plus I think they are a good price.  So many statement earrings cost hundreds of dollars. To me, that is insane.  They are costume jewelry!  And the bag:  I got the original Cult Gaia ark bag last spring.  But honestly there is NO NEED to buy the real one.  A copy is just as cute.  I have linked one that is $56.99 right now.
Happy shopping!
Thanks for reading!
Laura
xxxx