Sweater: c/o Chicwish | Pants: Boden | Boots: Urban Outfitters | Bag: Staud and here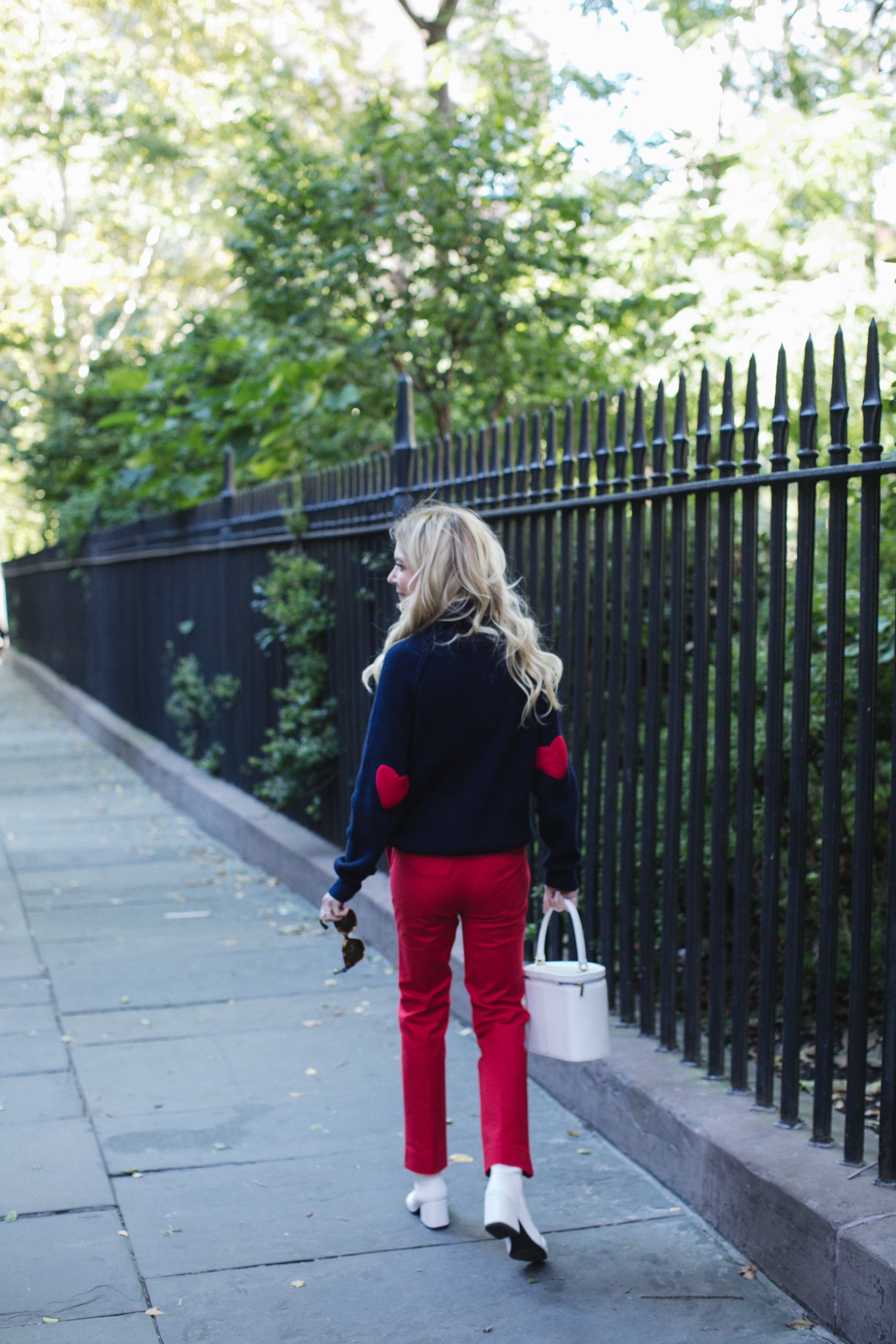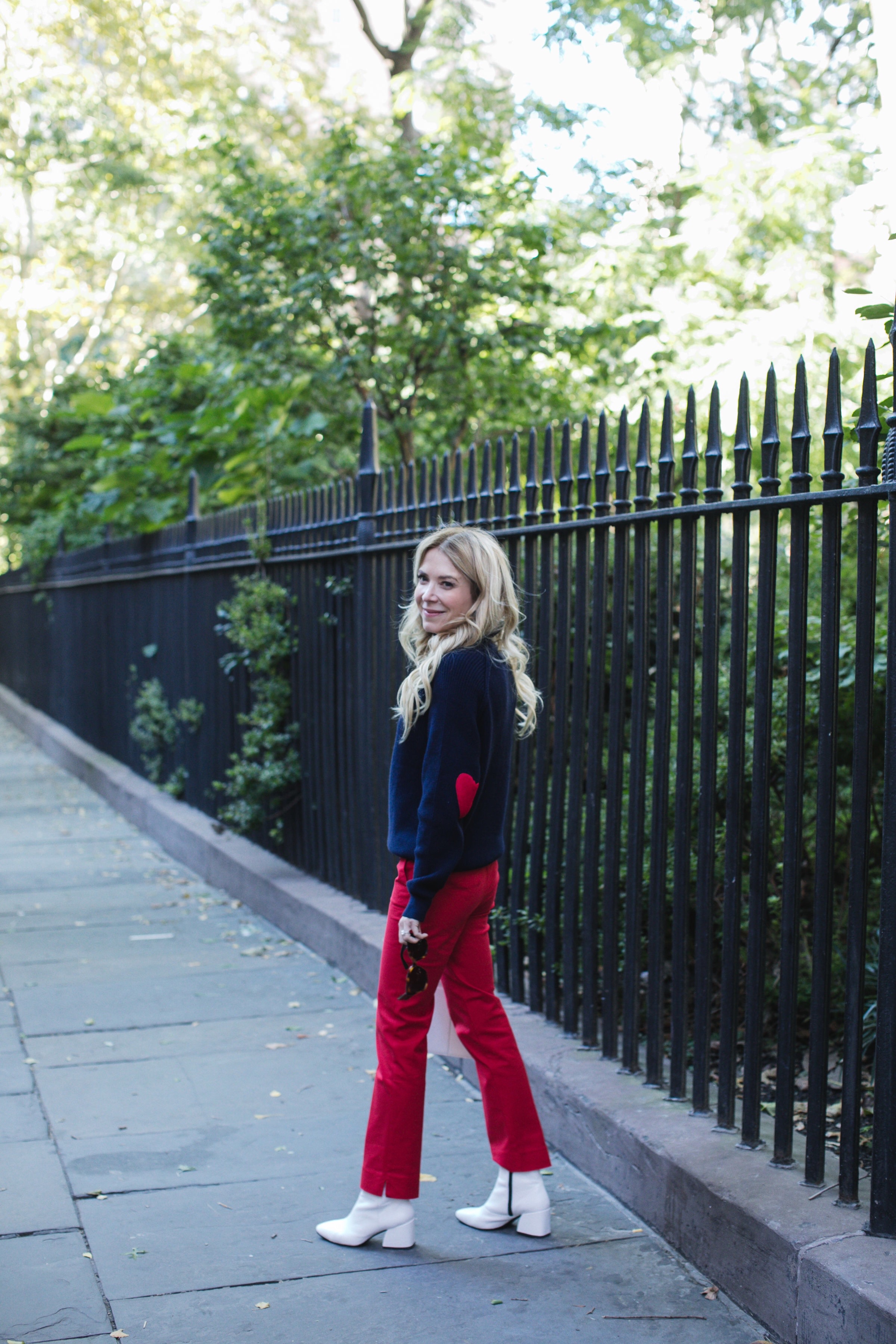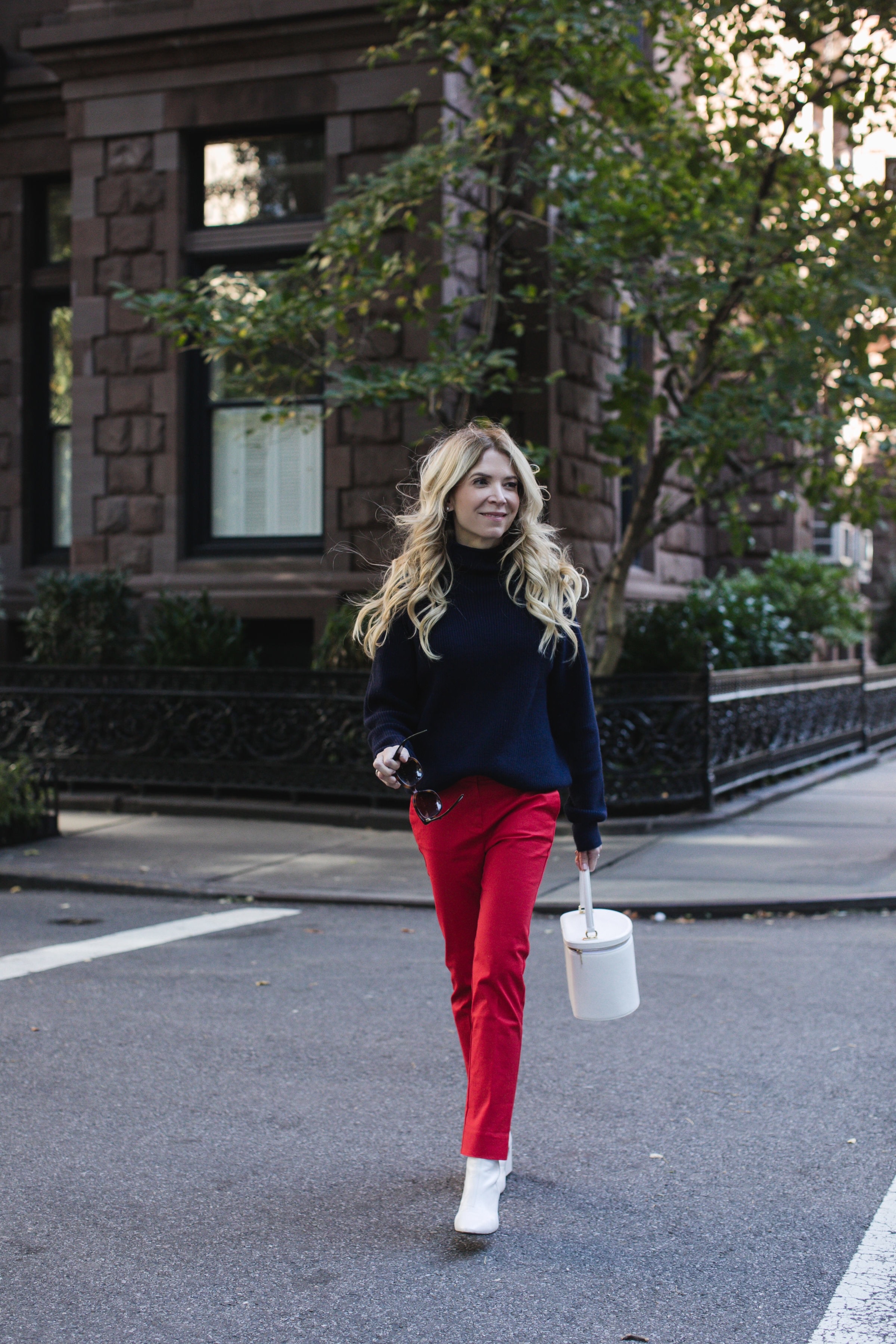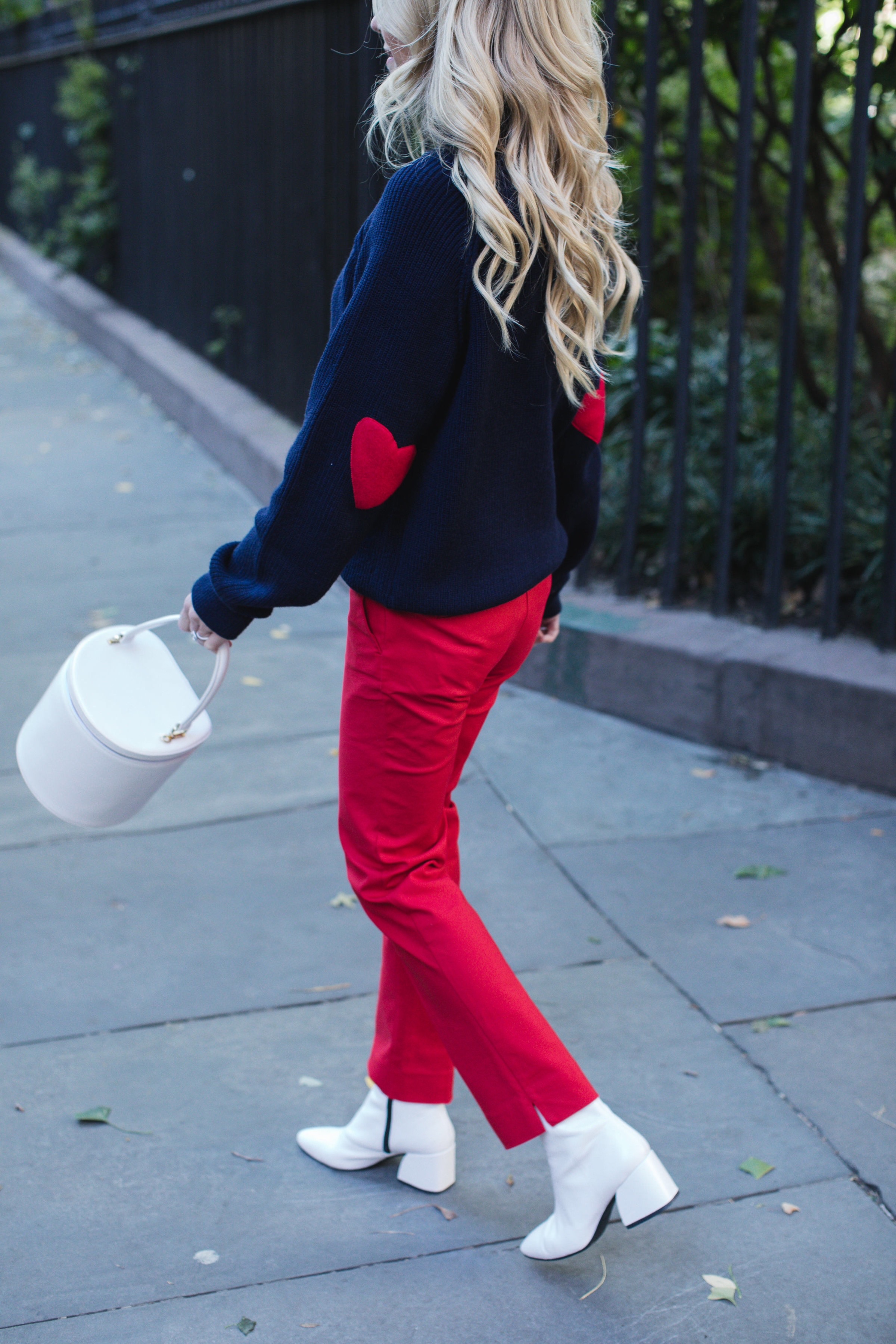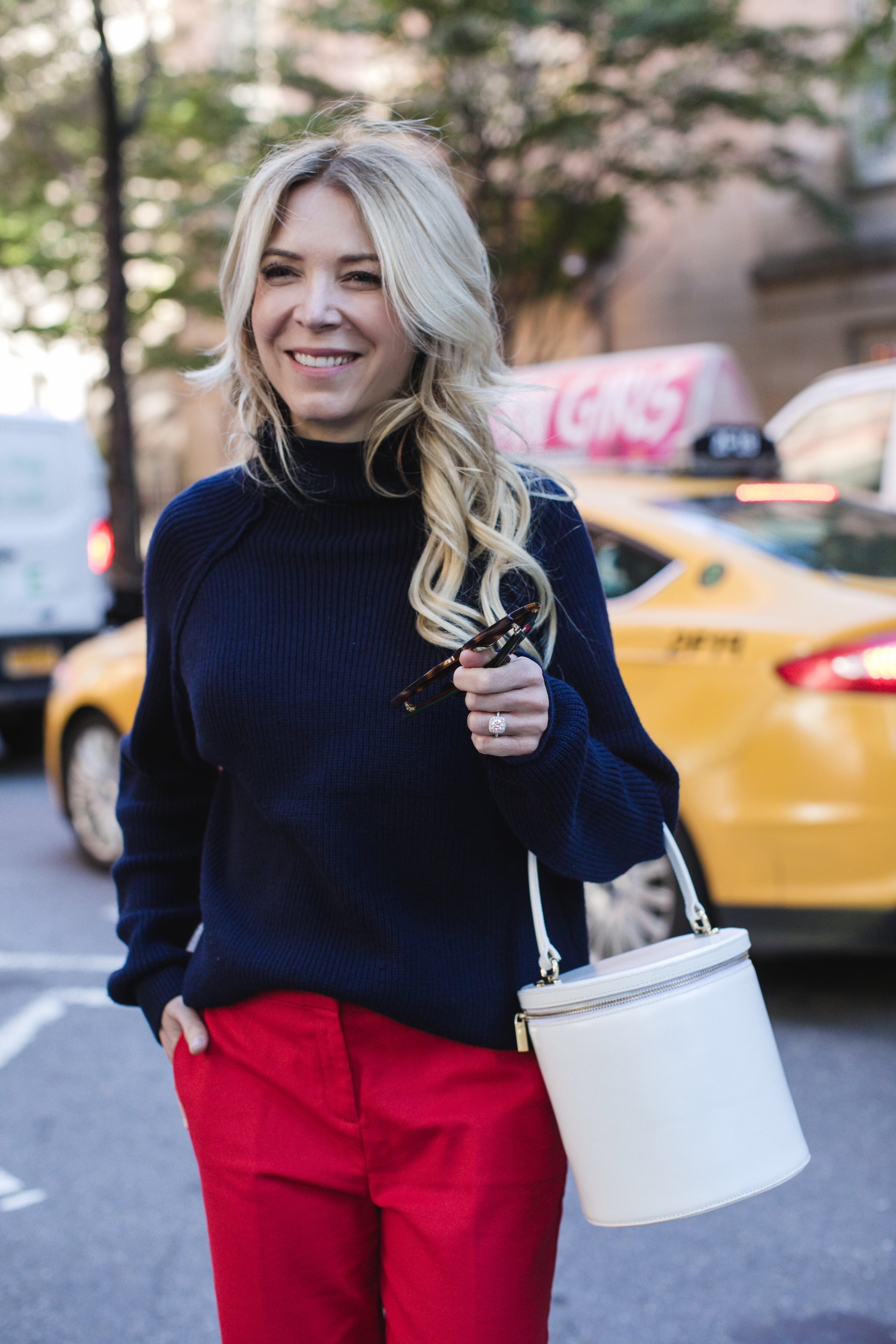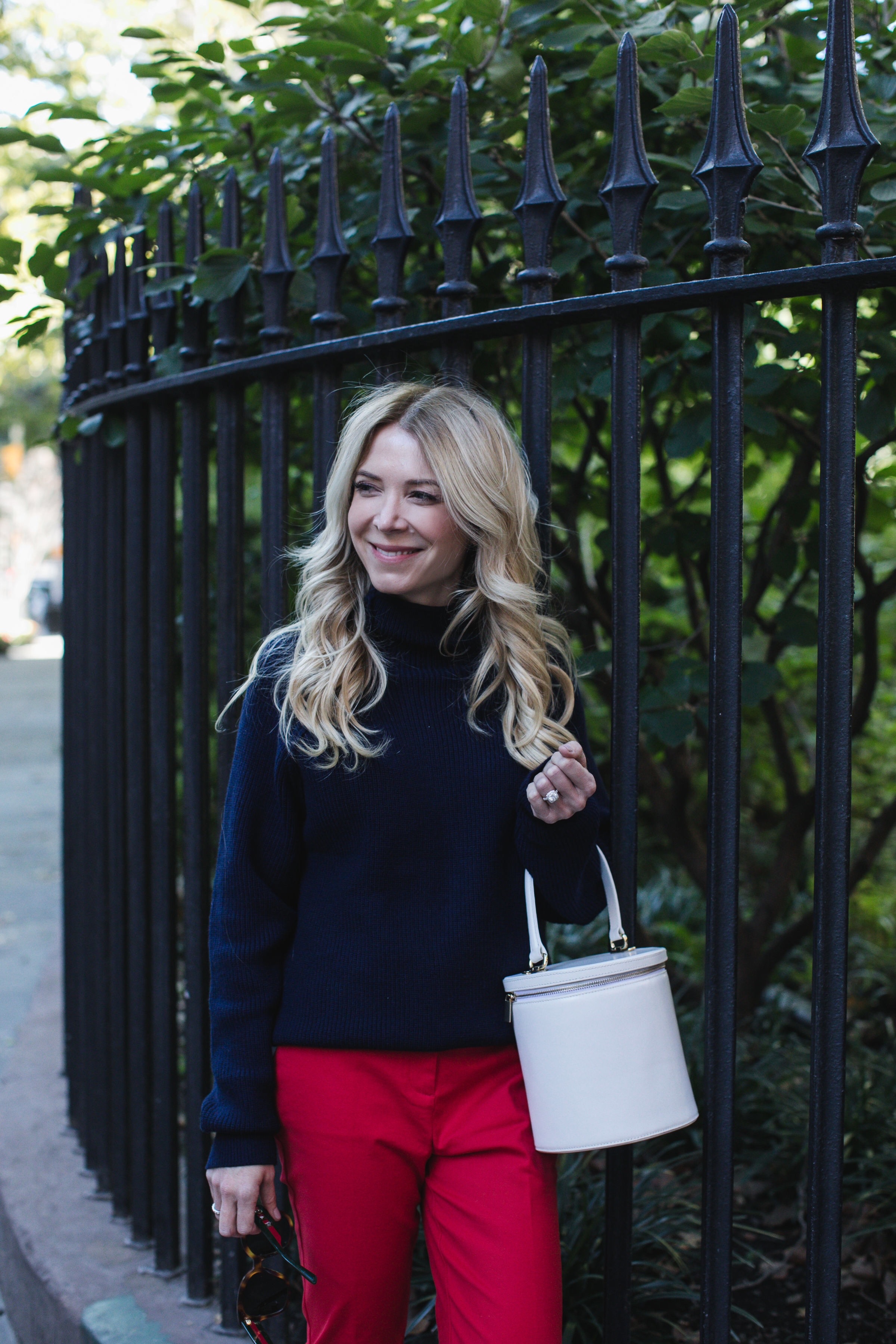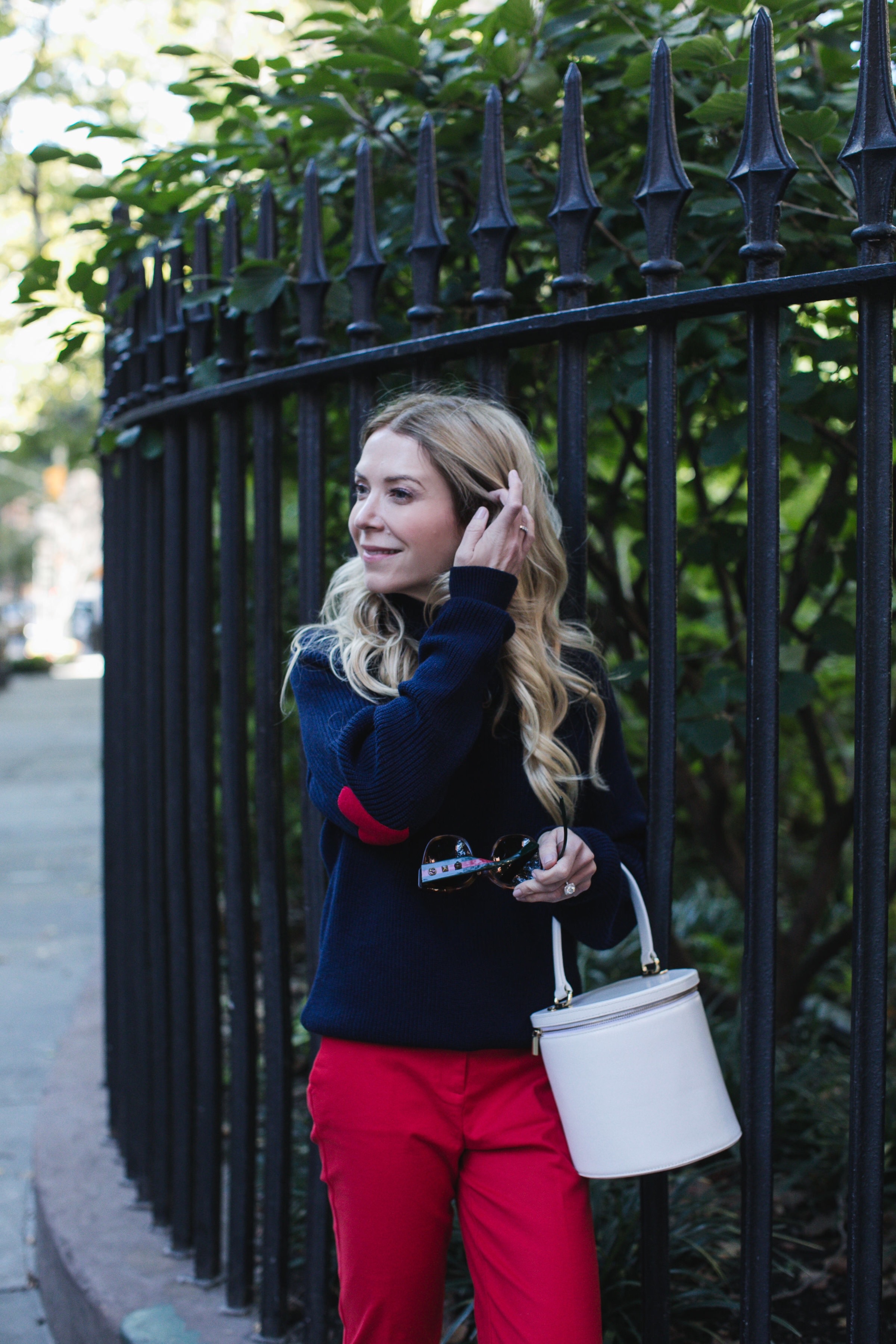 Happy Thursday!  I wanted to make sure I posted this Chicwish sweater on my blog today.  I was gifted it awhile ago and I posted it once on Instagram but it is too good (especially since it is under $50) not to put on my blog too!  I love the heart detail on the sleeves.  It makes a plain classic navy blue sweater that much more fun!  And it means you can wear it with bright red pants, if that is your thing (clearly it's mine!).
I love shopping at Cbicwish.  I have been buying clothing from them for several years now and every time I wear something from them I get compliments.  The clothes are unique, feminine and fun but well made and very reasonably priced.  I did a blog post on my top tips for shopping at Chicwish here.
I hope everyone is having a great week!  My cousin JT is visiting us from California for a few days.  He is getting his Ph.D. from Stanford in Mathematical Logic.  He is SMART.  He's 9 years younger than I am and I have always been very proud of him!  Today we are going to the Neue Gallery and maybe the Met (if we make it that far in this freezing cold weather!)  I hope all of you have a wonderful day and a wonderful week!
Thanks for reading!
xxxxx
Laura
Photos by Lydia Hudgens