Dress: Ganni | Belt: Ba&sh and in red here and I also love this one | Sandals: Zara (also loving these) |
Bag: Loeffler Randall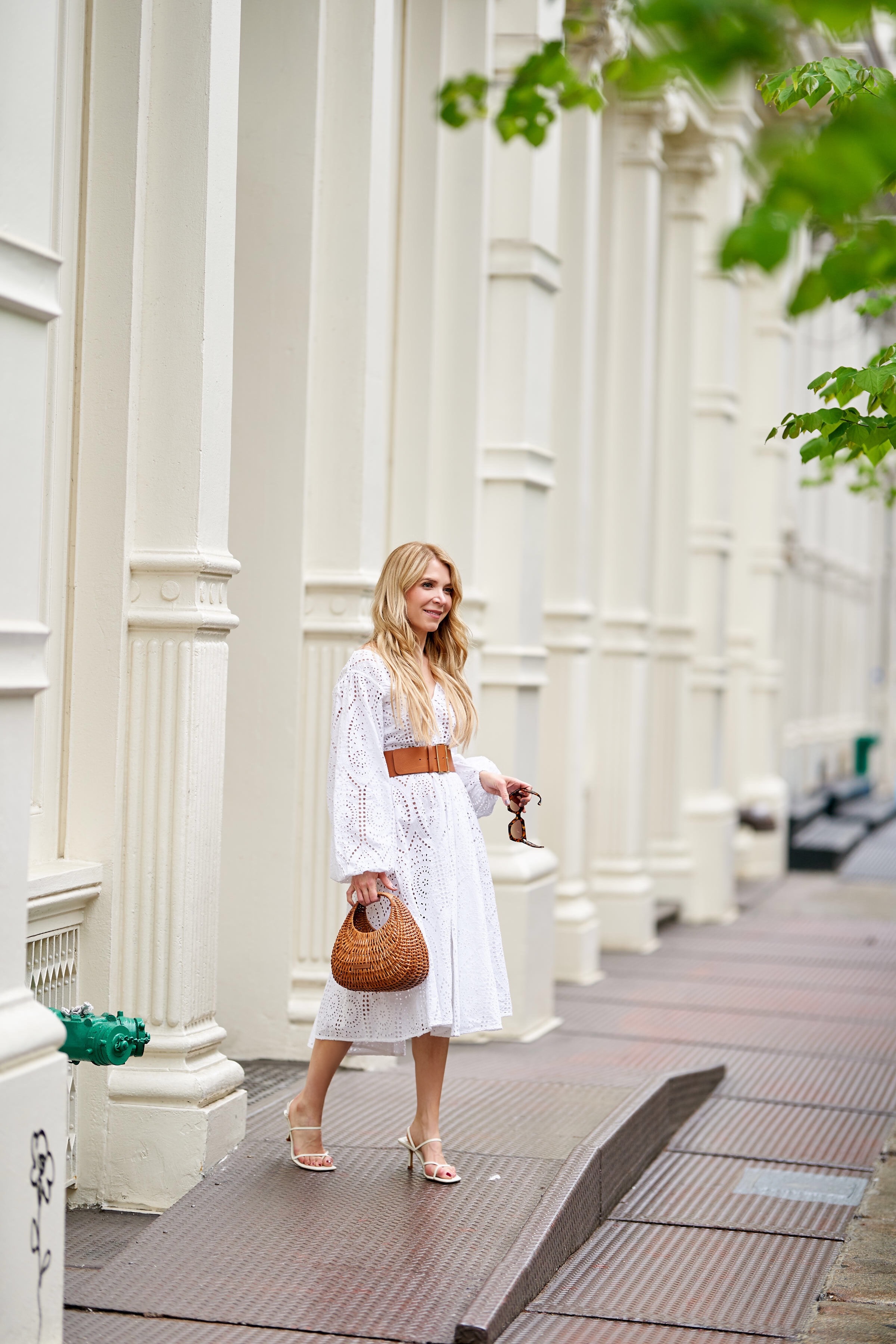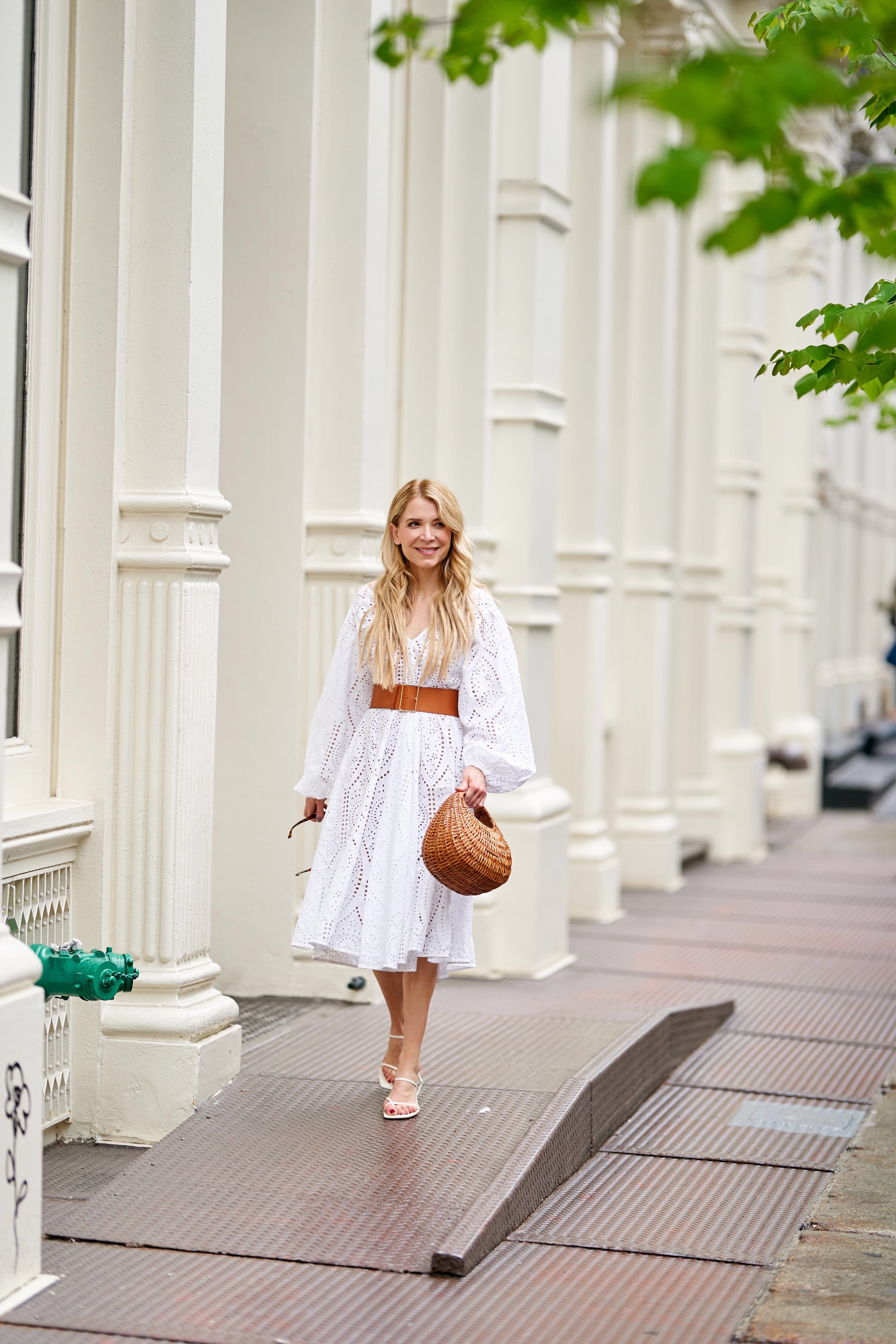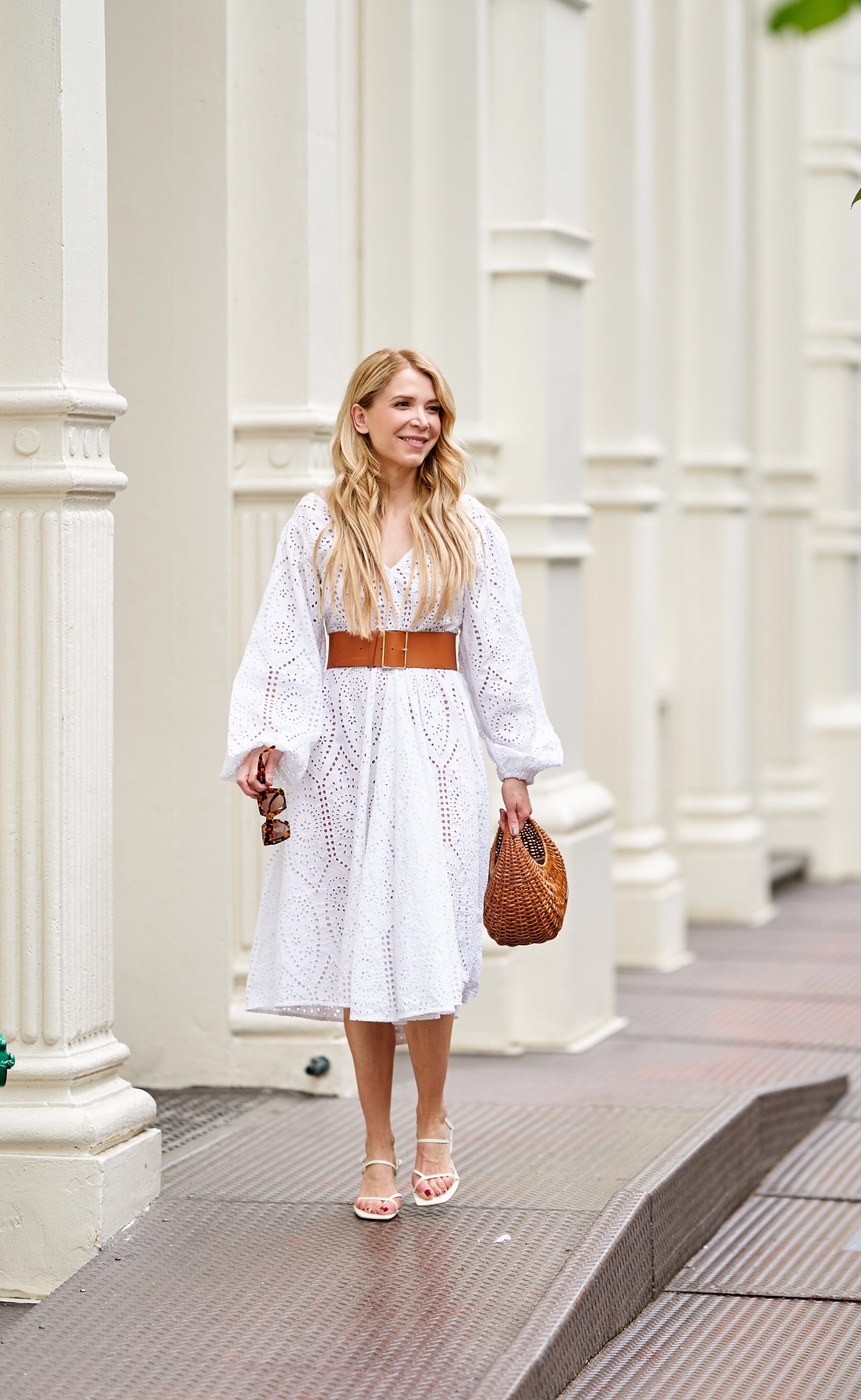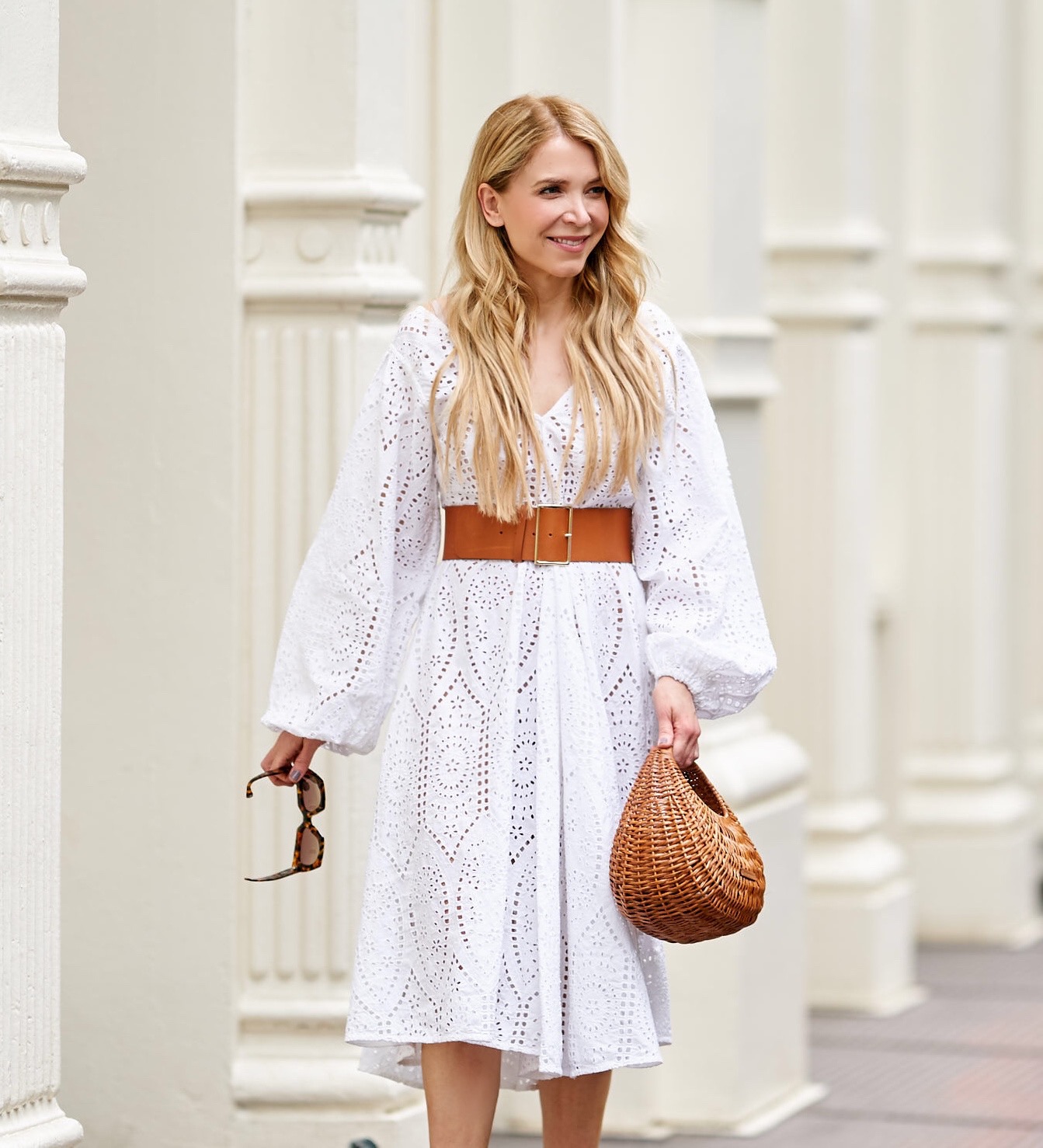 A white dress and a wicker bag!
This Ganni dress is a new favorite of mine, and I am going to be wearing it on repeat this Memorial Day Weekend!  I got it in the Net-a-Porter sale, you can still find it on sale in all sizes here.
I also got this Loeffler Randall wicker bag in the Net-a-Porter sale.  Wicker bags are big this season (as they were last season) and I love the shape of this one!  It is a bit retro and stylized, looks different from all the Cult Gaia bags that are out there right now.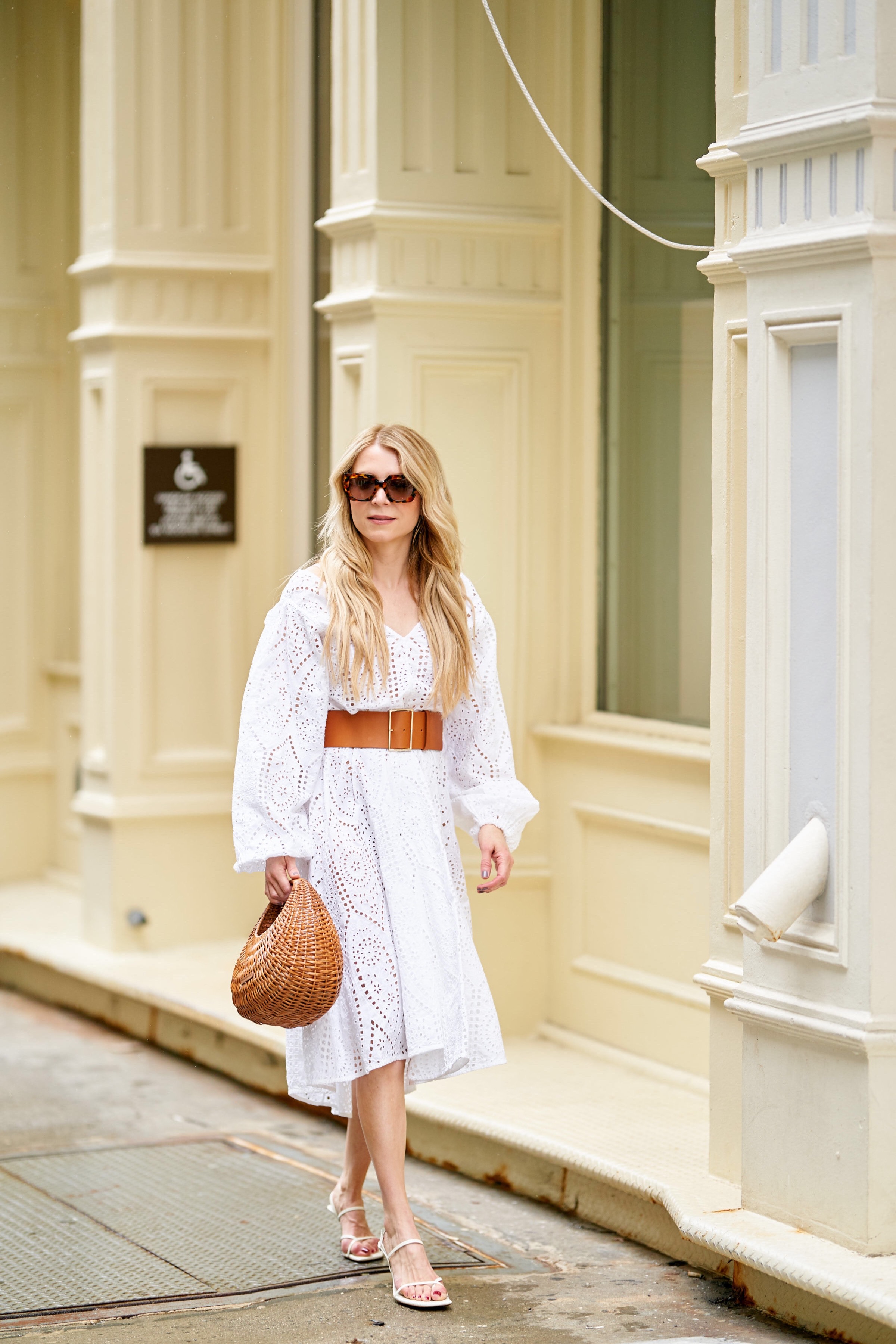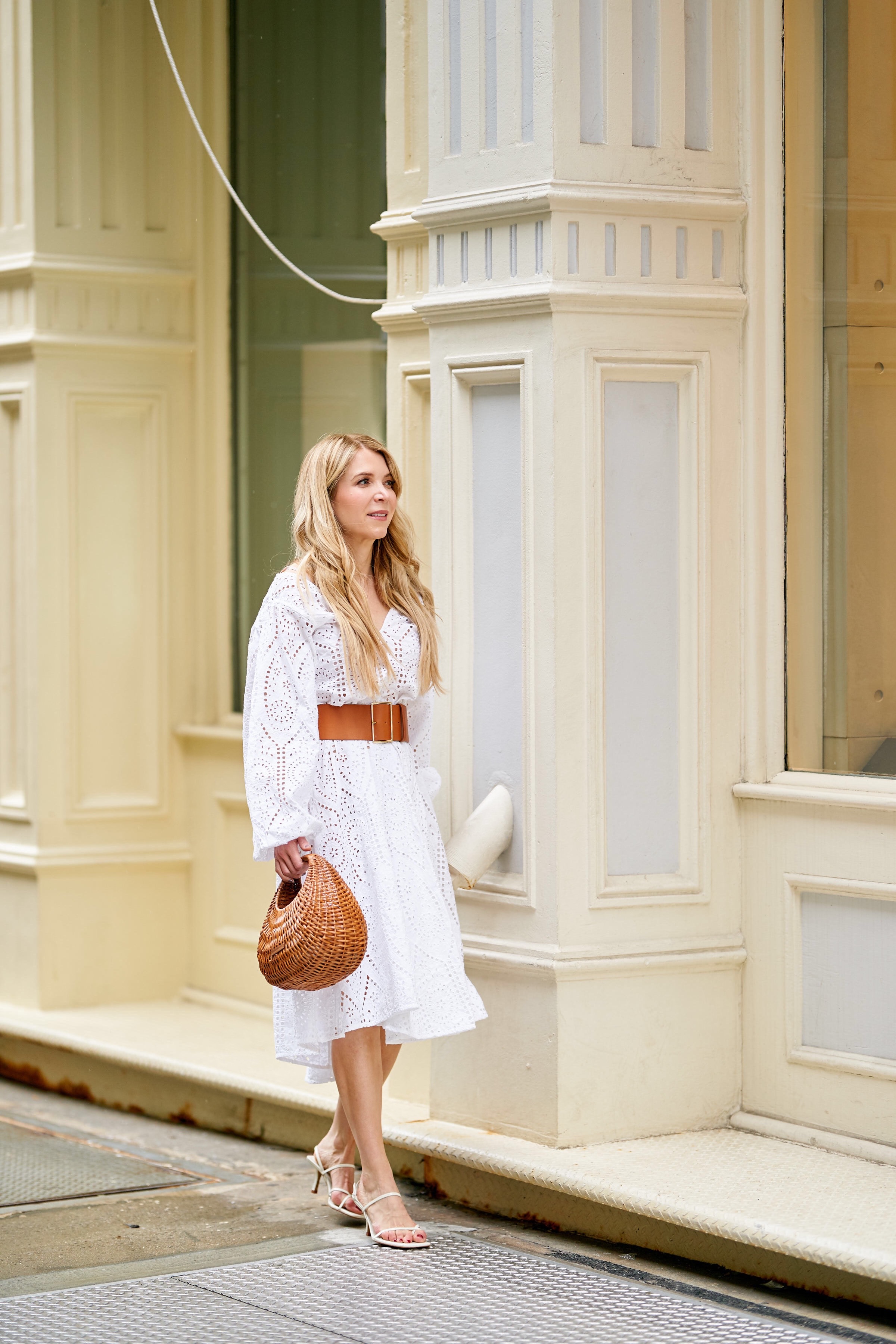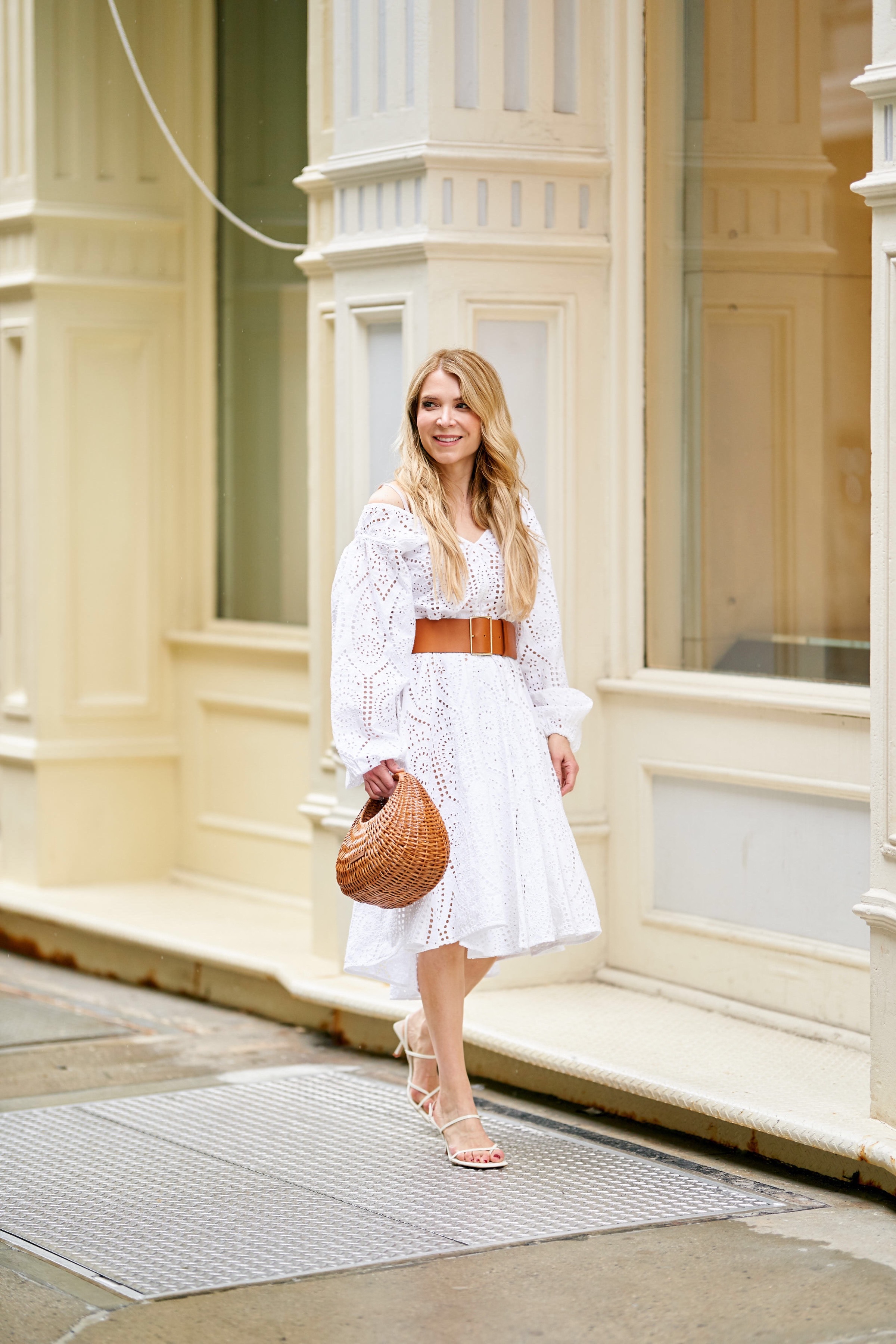 Time to buy some "naked sandals" if you haven't already!
Also – do you have your pair of "naked sandals" (basically just very strappy sandals) yet for spring/summer?  They are the "it shoe" this season.  They are nicknamed the "naked sandal" because they show so much of your foot- they are actually really elegant, and make your feet look pretty!  They often come in kitten or mid heels and can be mules or slingbacks.  There are so many good ones in fun colors!  I just ordered these in blue and these in pink from Net-a-Porter, also part of their sale.  I also love white ones – these from Cos are really great, as well as the Zara ones I am wearing – I am wearing these out and may need another pair soon!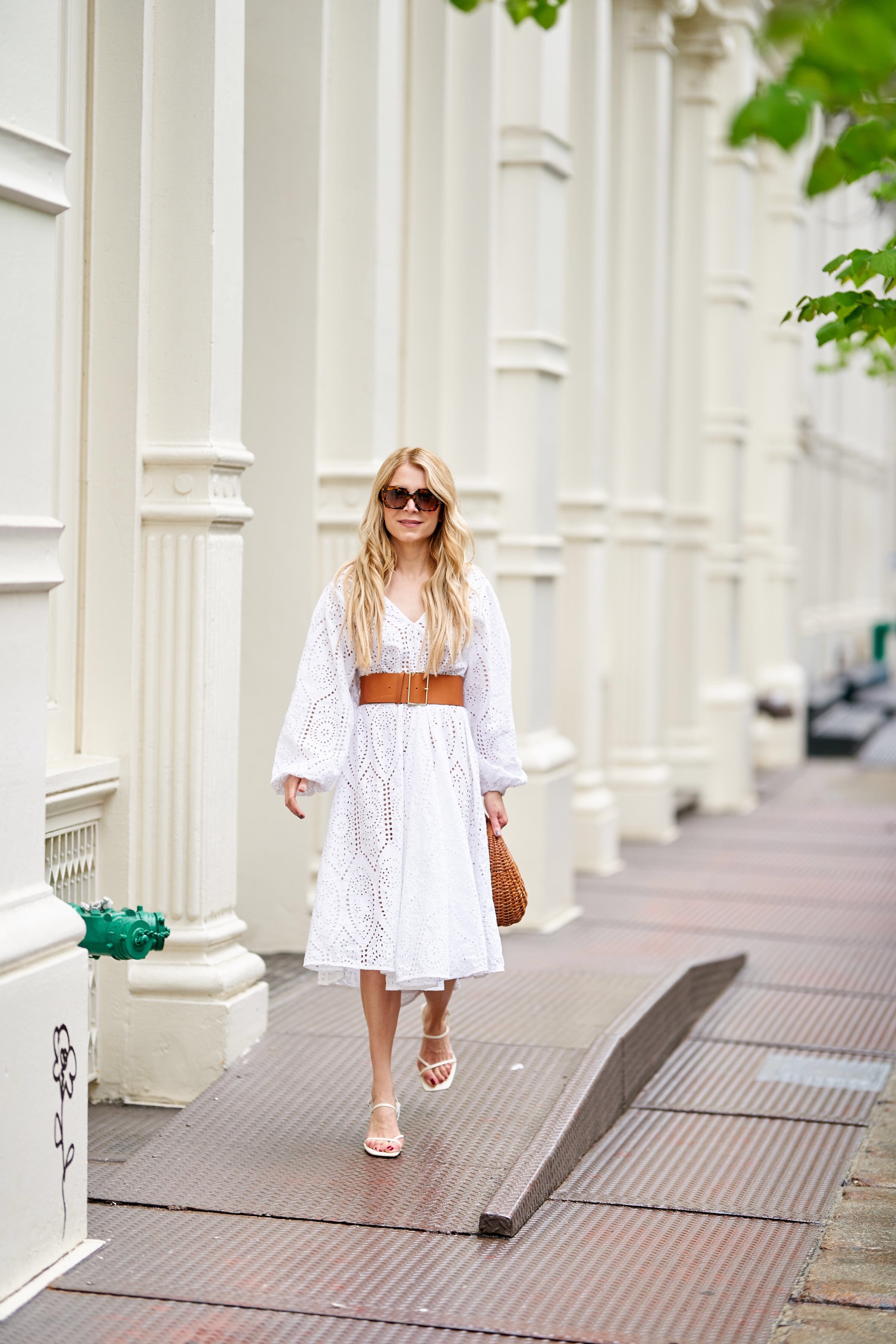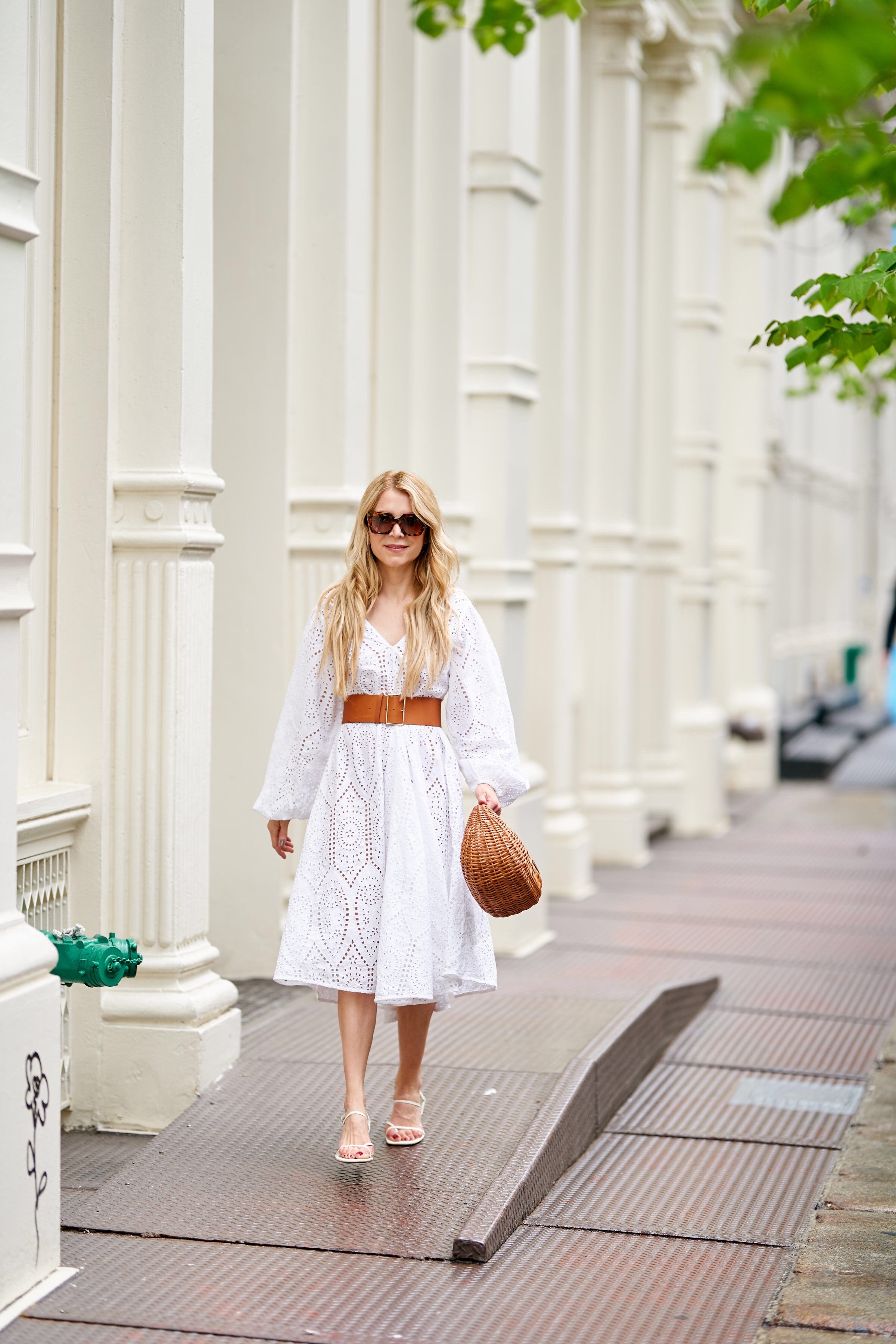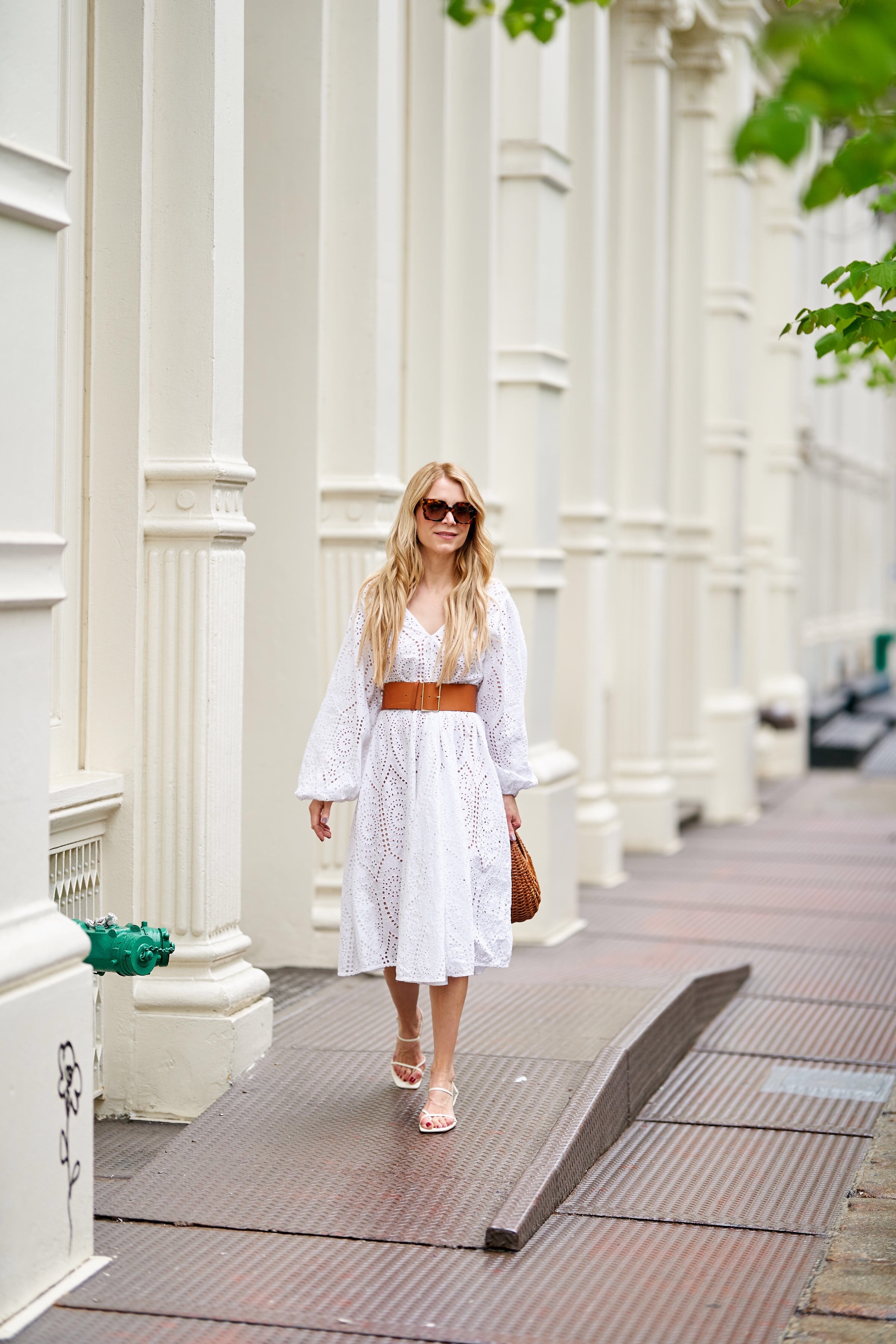 Belt or no belt?
I belted this dress in the photos above, the photos below show it without the belt.  I like it both ways actually because the dress has a nipped in waist and the fabulous lines of the dress show up more when you aren't wearing a belt.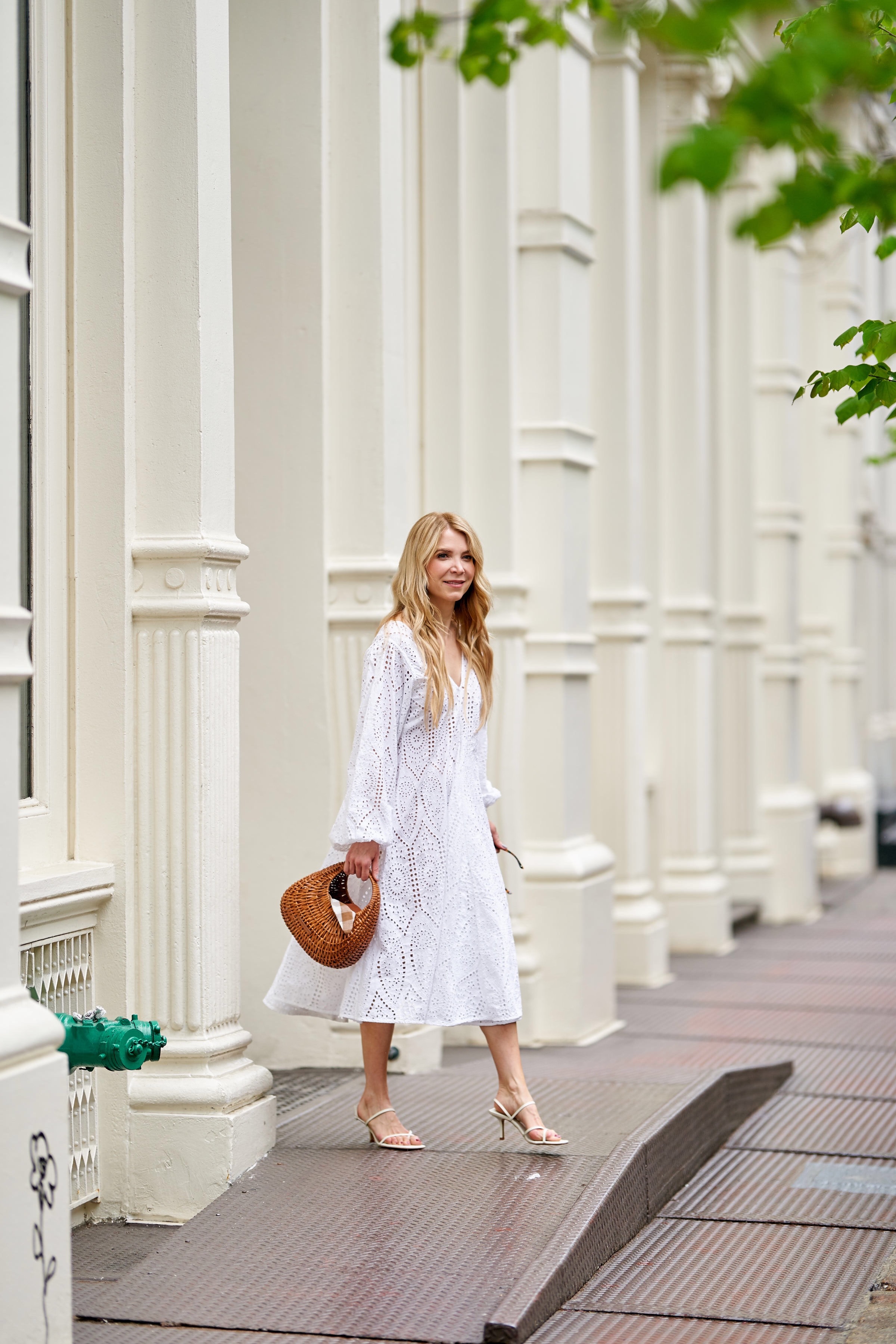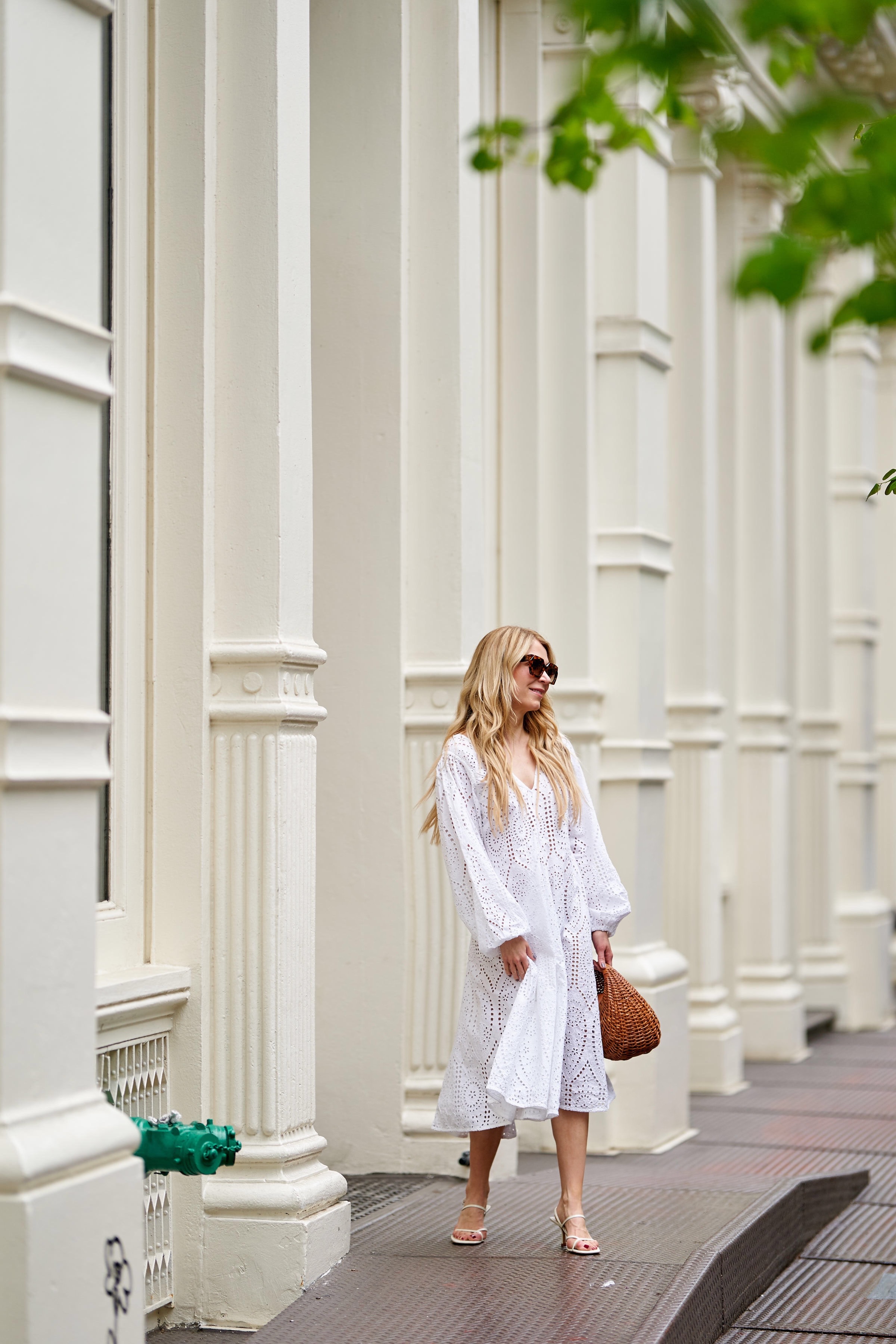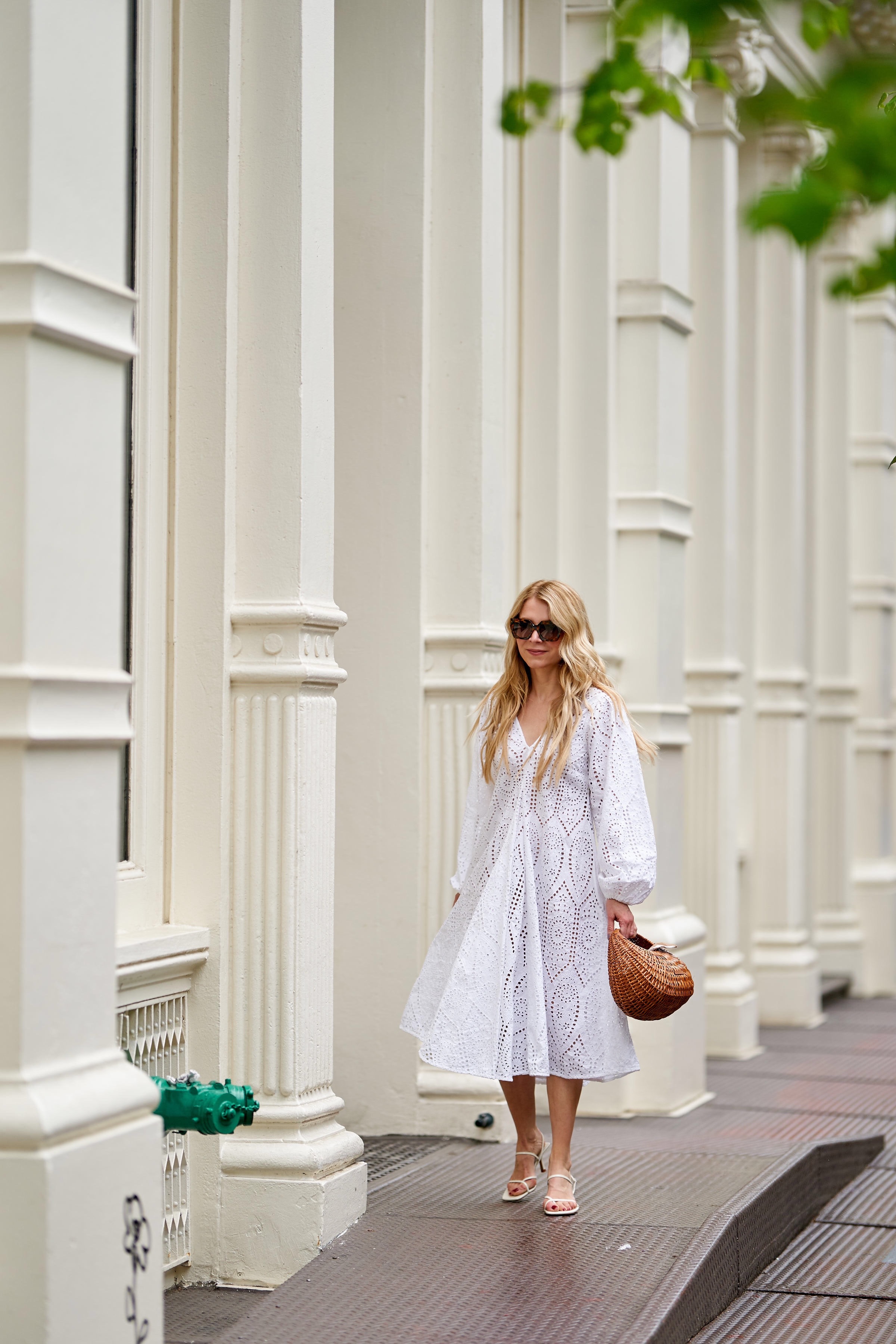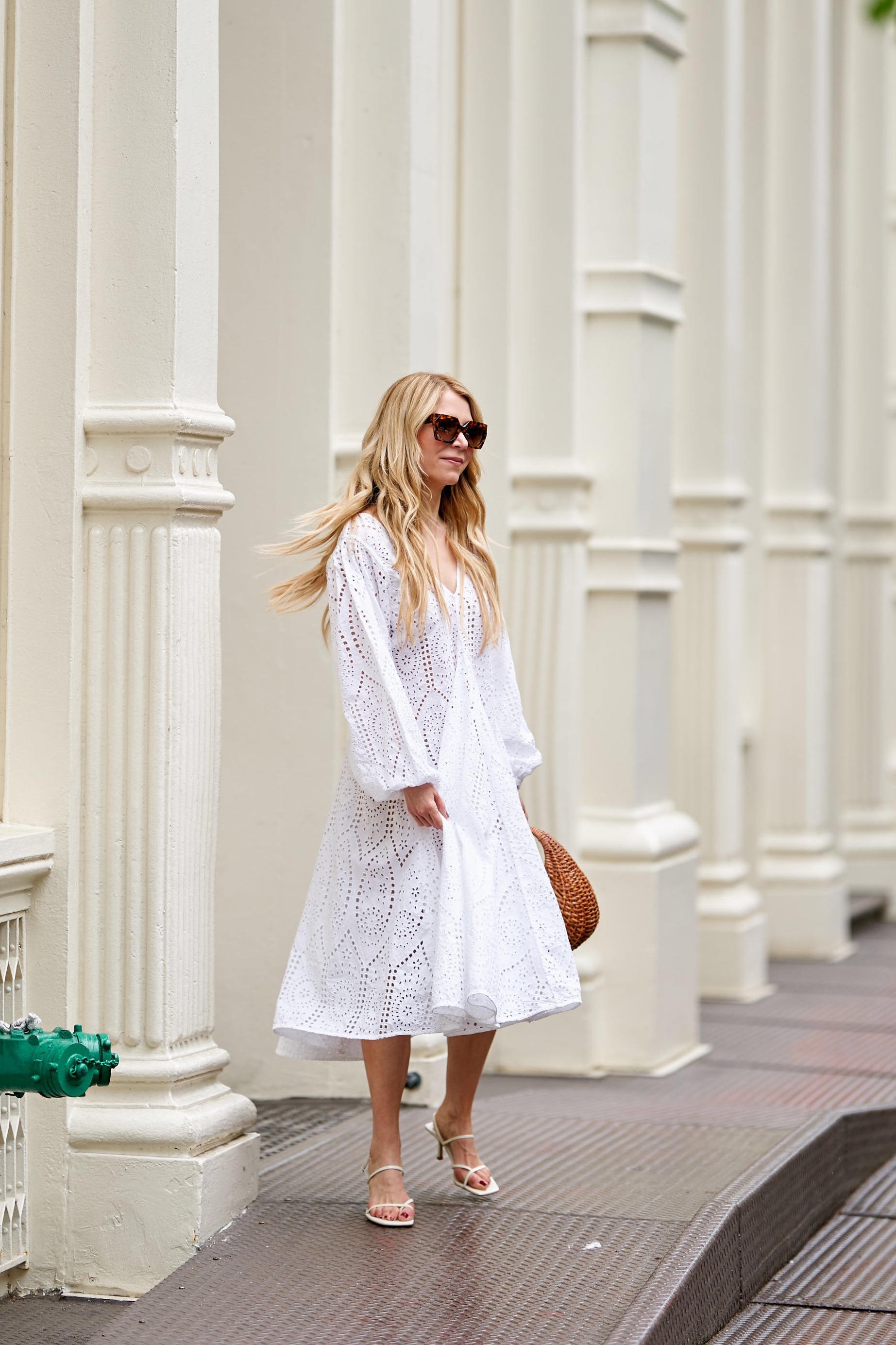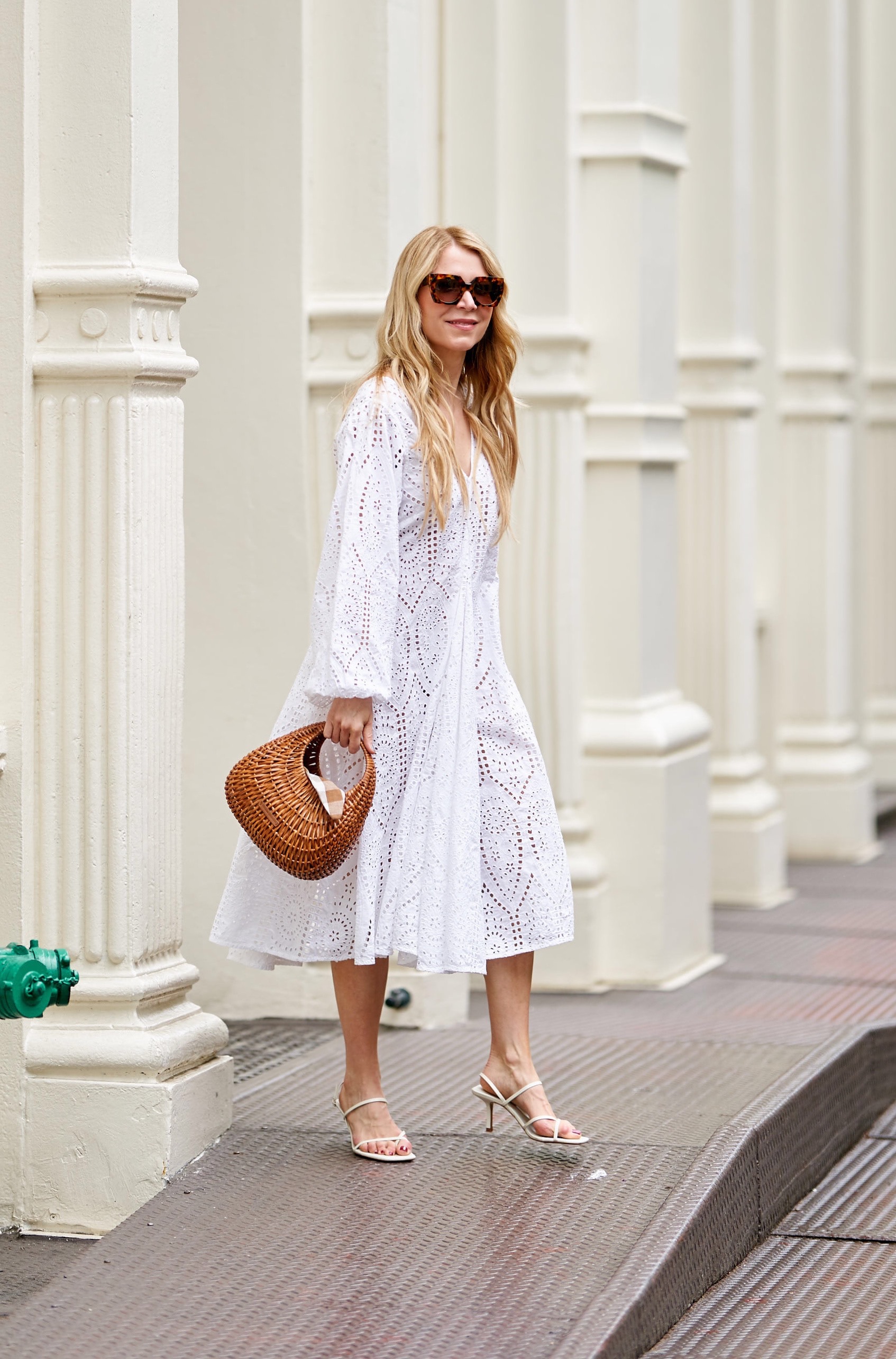 After the rain storm…
We took these photos after a rain storm, and the streets were still wet in some of the pictures!  My photographer loved the effect, so I thought I would put a couple of his favorites showing the wet streets (scroll down below).  He can get very artistic!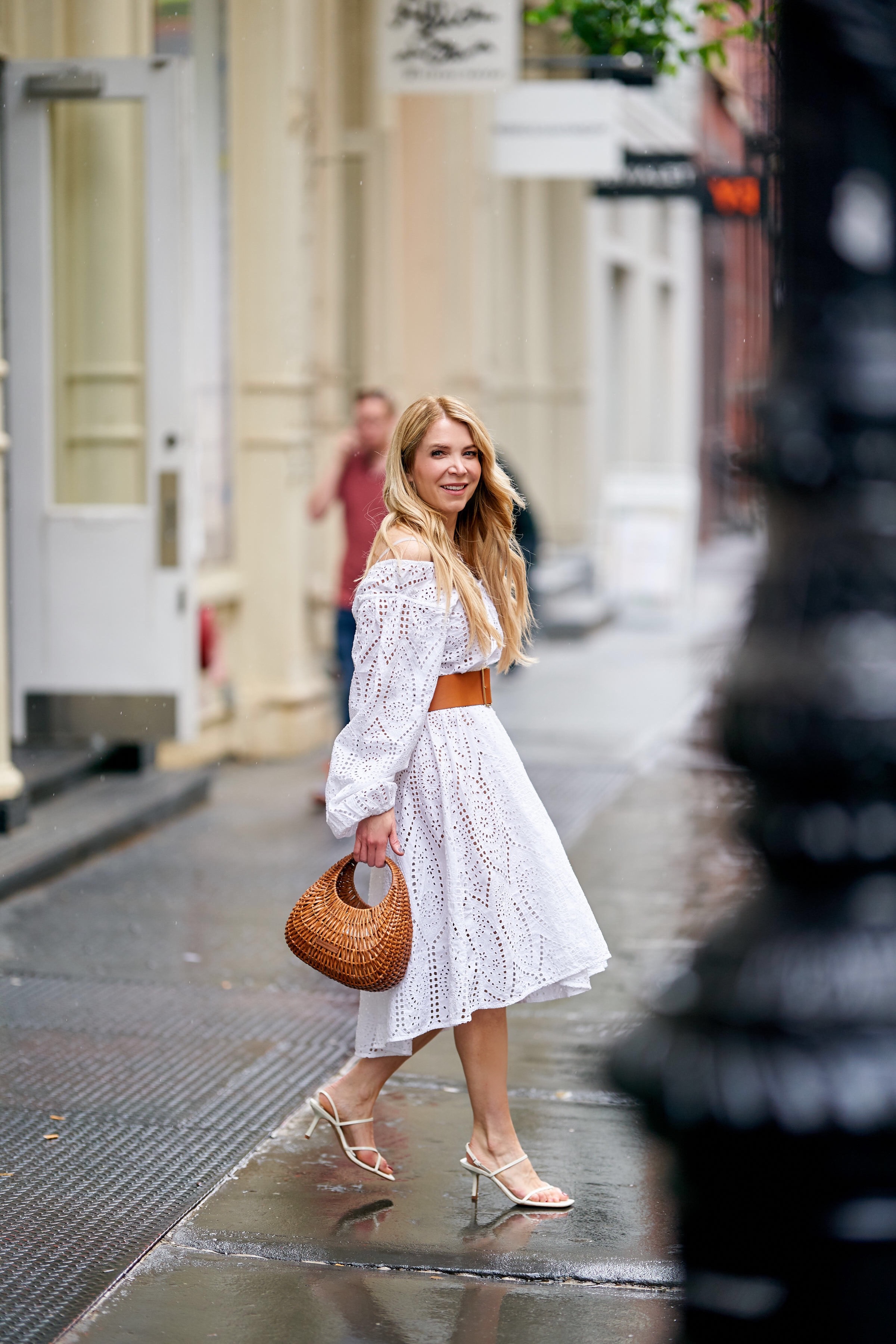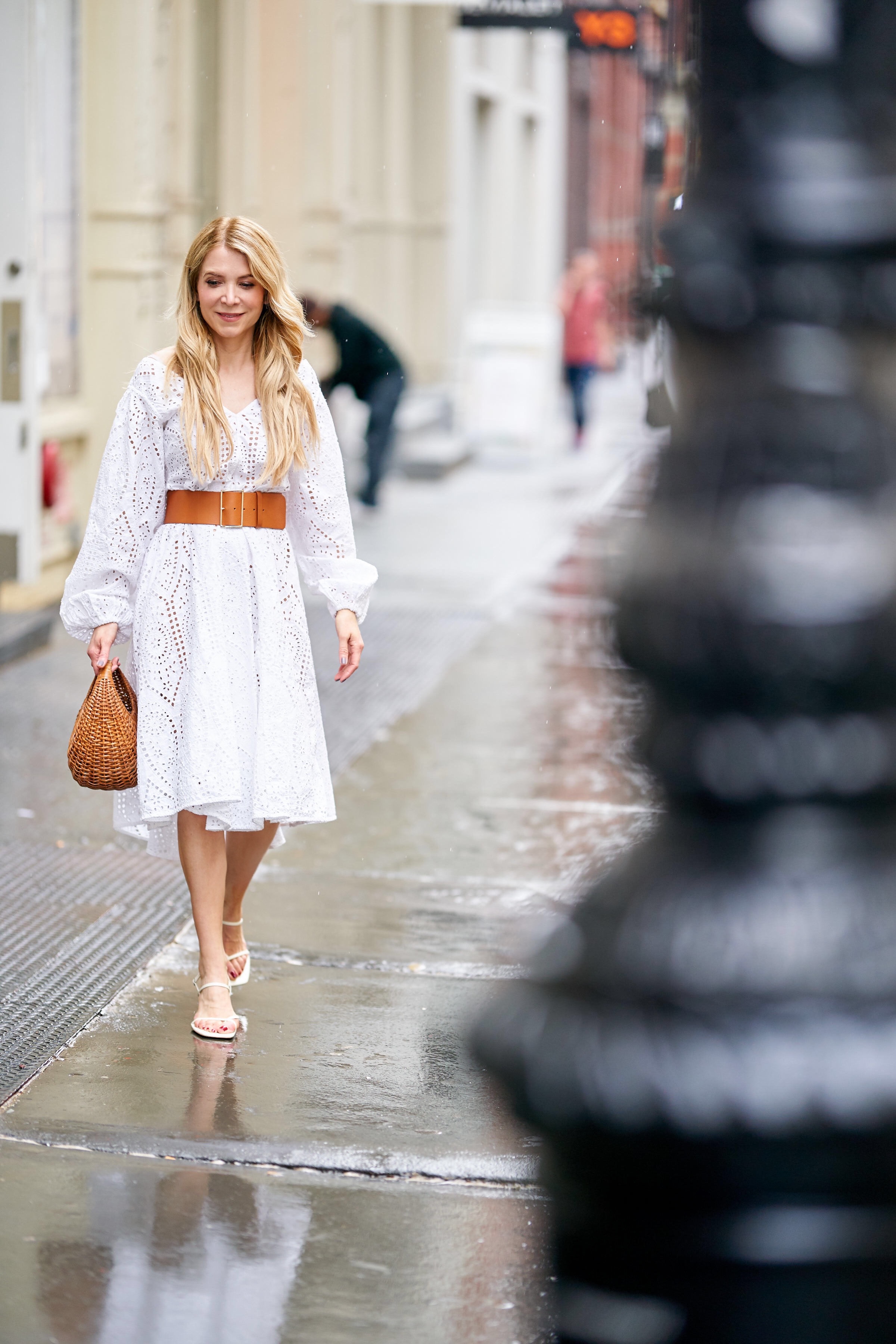 Happy Memorial Day weekend!
Overall I was really pleased with this outfit.  I kind of threw it together on the fly, but I think it works and I will be wearing it all summer!  And so excited for Memorial Day weekend.  We are driving to Baltimore tomorrow (leaving very early to avoid traffic) to stay with some of our best family friends who moved there 2 years ago.  They have kids exactly our kids' ages, and a big heated pool so there'll be lots of pool time, and we will barbecue and go to some fun dinners!  I hope everyone has a great long weekend!  Thanks for reading!
xxxxxx
Laura
Photos by Mike Kobal