Boilersuit: & Other Stories | Tote: Valentino | Sunglasses: Ganni | Shoes: Chloé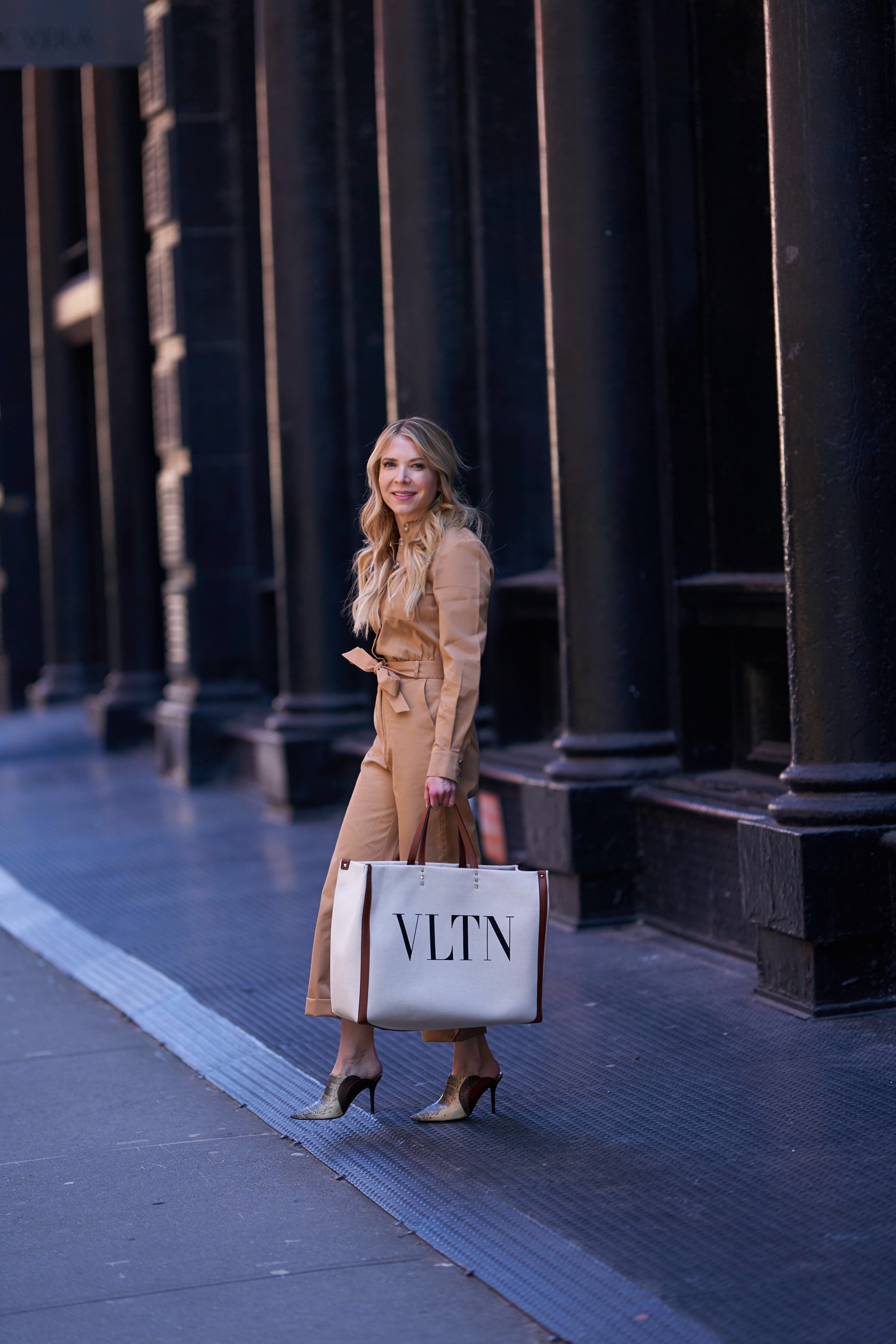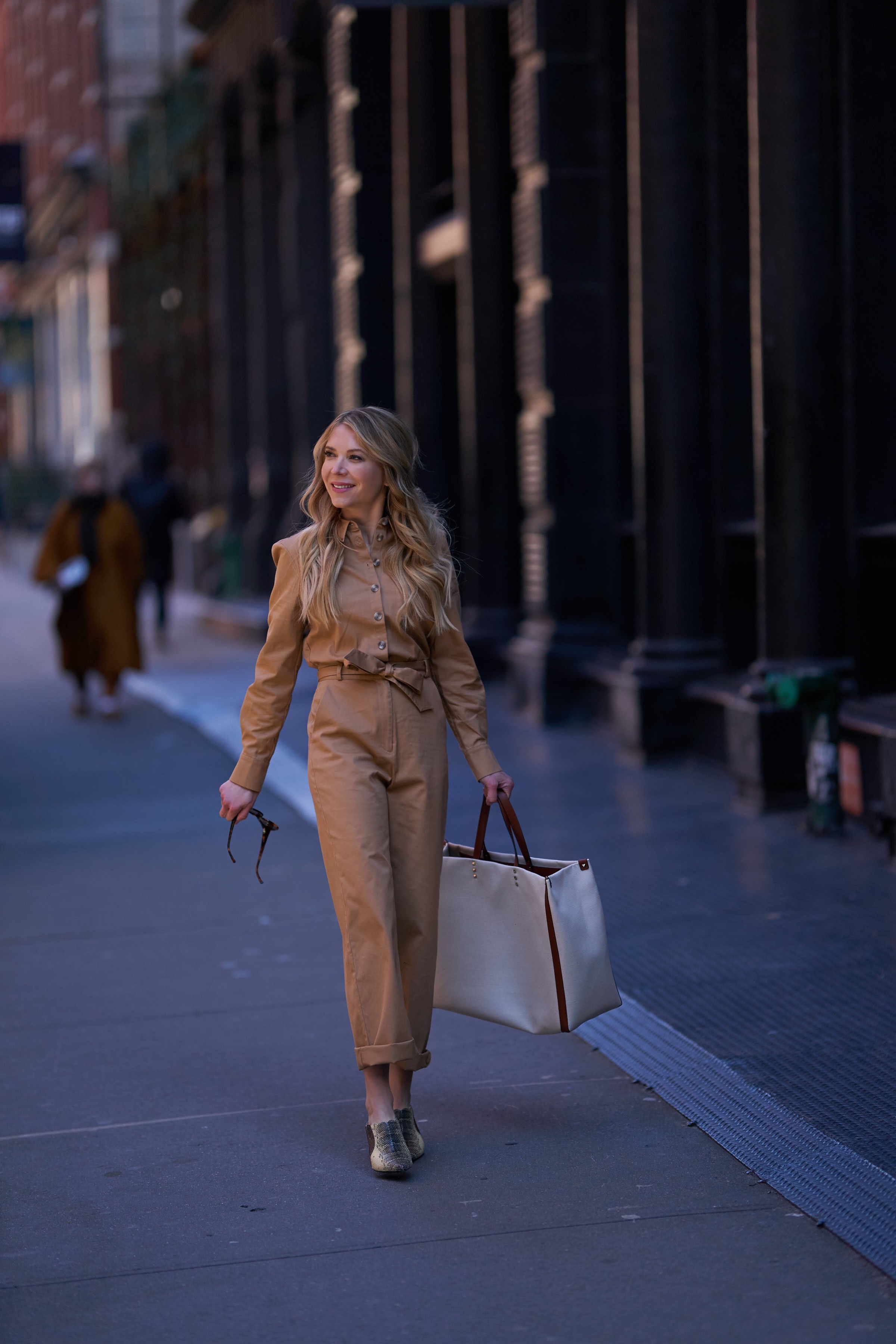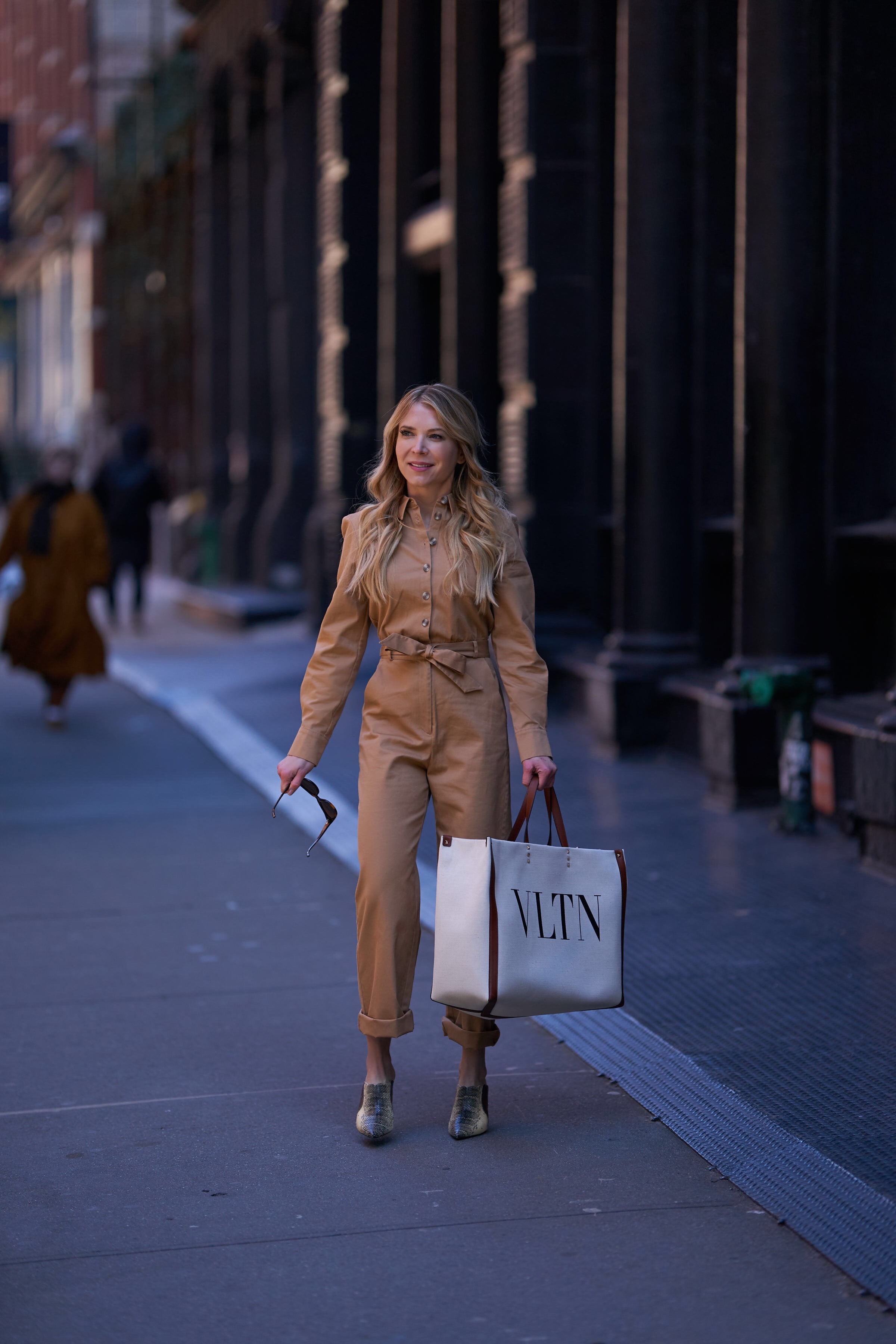 Being a woman is not for the faint of heart.
As women, we are expected to wear so many hats.  First of all, we are expected to be loving and attentive wives and mothers, while at the same time we are supposed to achieve a dynamic and high powered career.  If we give up our career to stay home with our kids, that's fine, but then we'd better be volunteering at school and/or giving some time to charity work.  We must always stay thin and in shape.  Even as we age, we must look beautiful and not a day over 35.  Heaven forbid the greys start showing, things start sagging, or we are not perfectly groomed and pulled together.  We must be well read and well versed in current events.  We must be kind and friendly, and good hostesses.  Our well-decorated homes need to be tidy and free of clutter.  Our fridges should be stocked with nutritious organic food, which we will turn into delicious meals for our family nearly every night of the week.  We must never forget a birthday or miss important dates on the calendar for us or for our family.  The kids' schedules need to be perfectly coordinated: not too many activities (because they shouldn't be overscheduled!) and not too few (or you will deprive them of opportunities!).  Golly!  Just typing this stresses me out…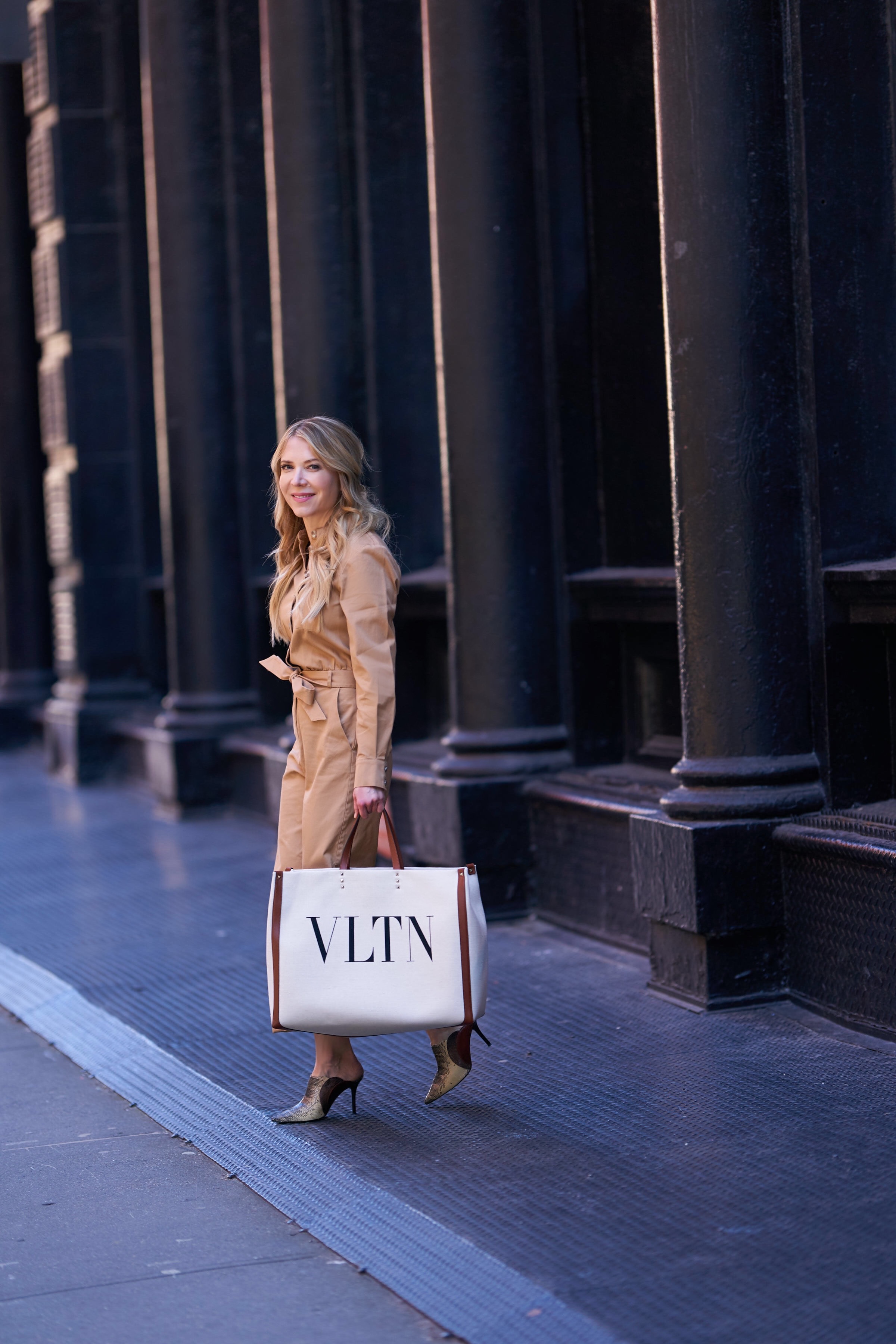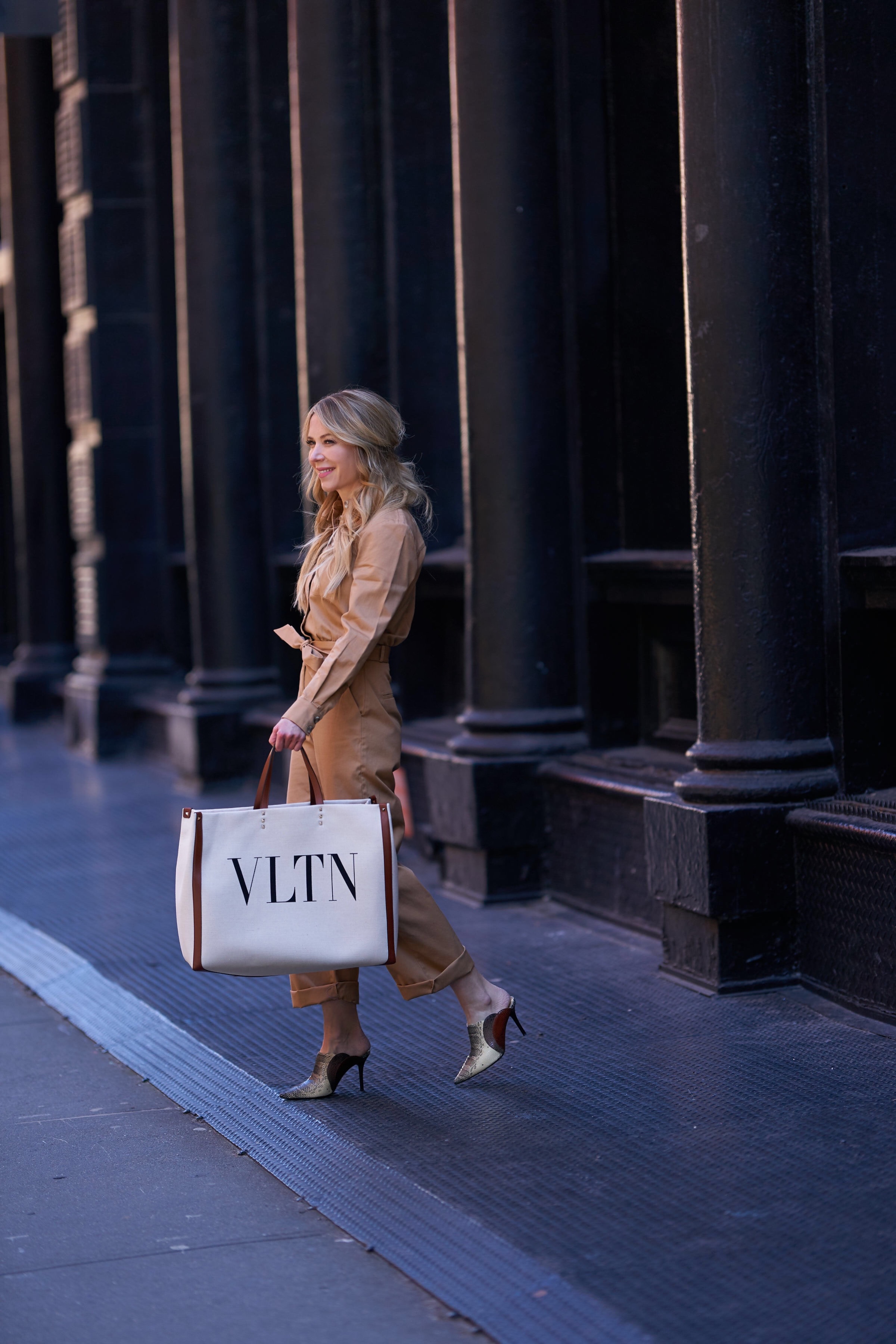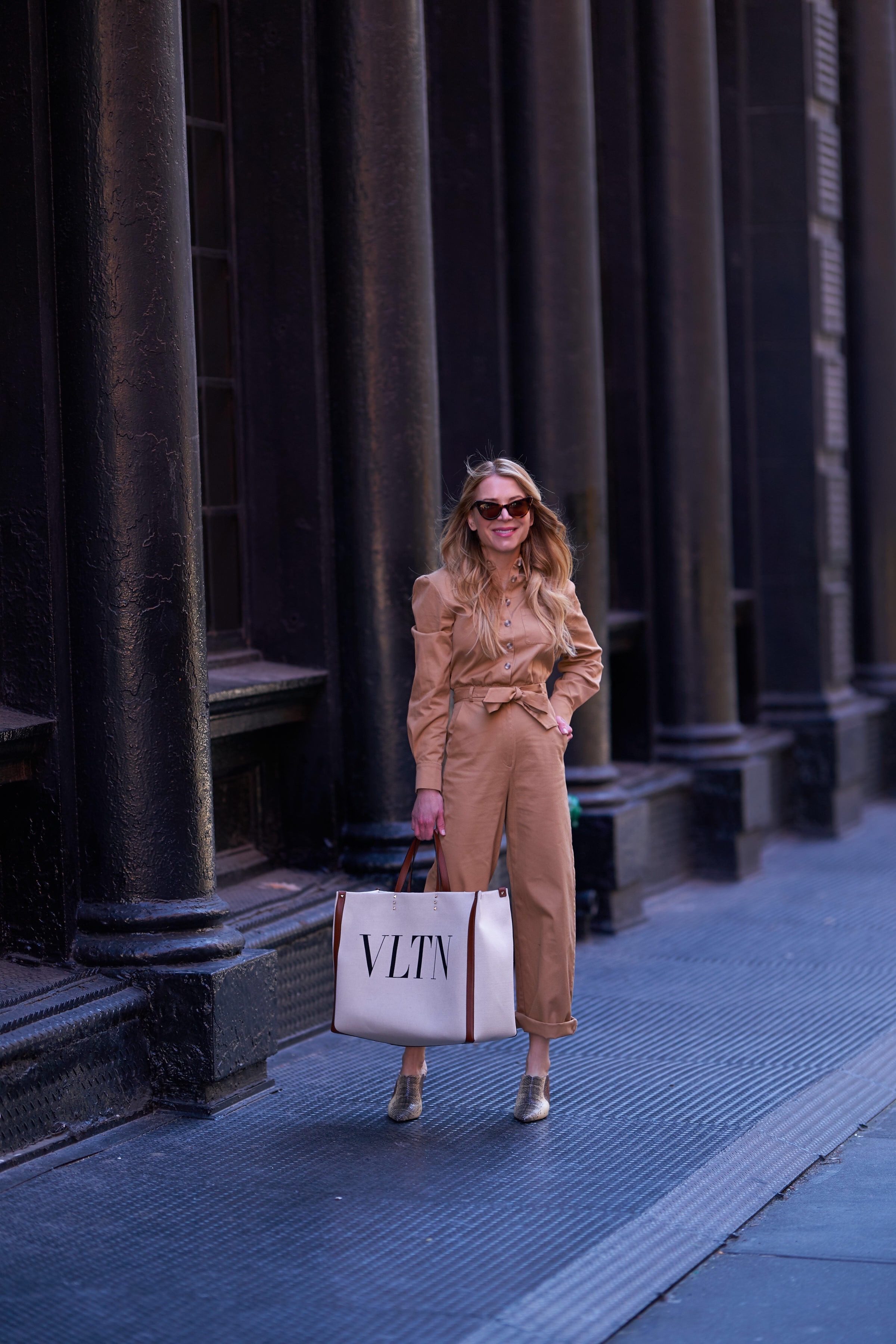 So, a boilersuit is a gift from above!
With all this on our plates, you've got to find ways here and there to make life easier.  Don't be afraid to cut some corners!  Enter the boilersuit – which is essentially a onesie for women!  All you do is throw it on with your favorite shoes and bag, and go!  Wear it with sneakers on Saturday, or with your heels and a clutch to dinner. It even works under a blazer for the office with some fun pumps!  And the best thing about it is, you will look stylish and you will look like you tried.  A huge positive about the boilersuit in my book, is that they are pretty much never tight or uncomfortable.  But that said, definitely make sure you get one that's easy to take down when you go to the bathroom.  Boilersuits are going to be the business this season!  They've been around for a few years now, but this spring and summer they are really going to have their moment.  And there are so many fun ones out right now, for reasonable price points!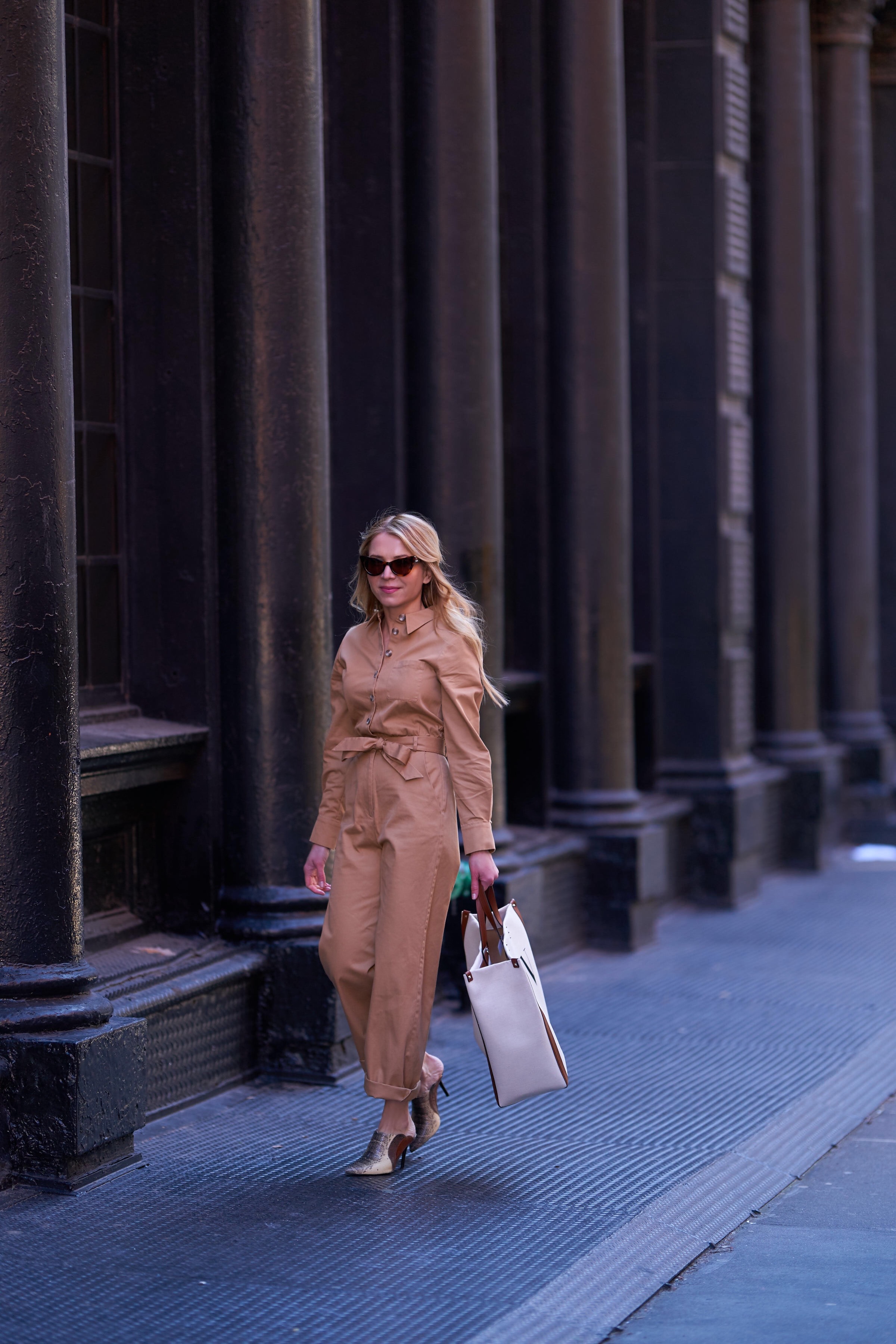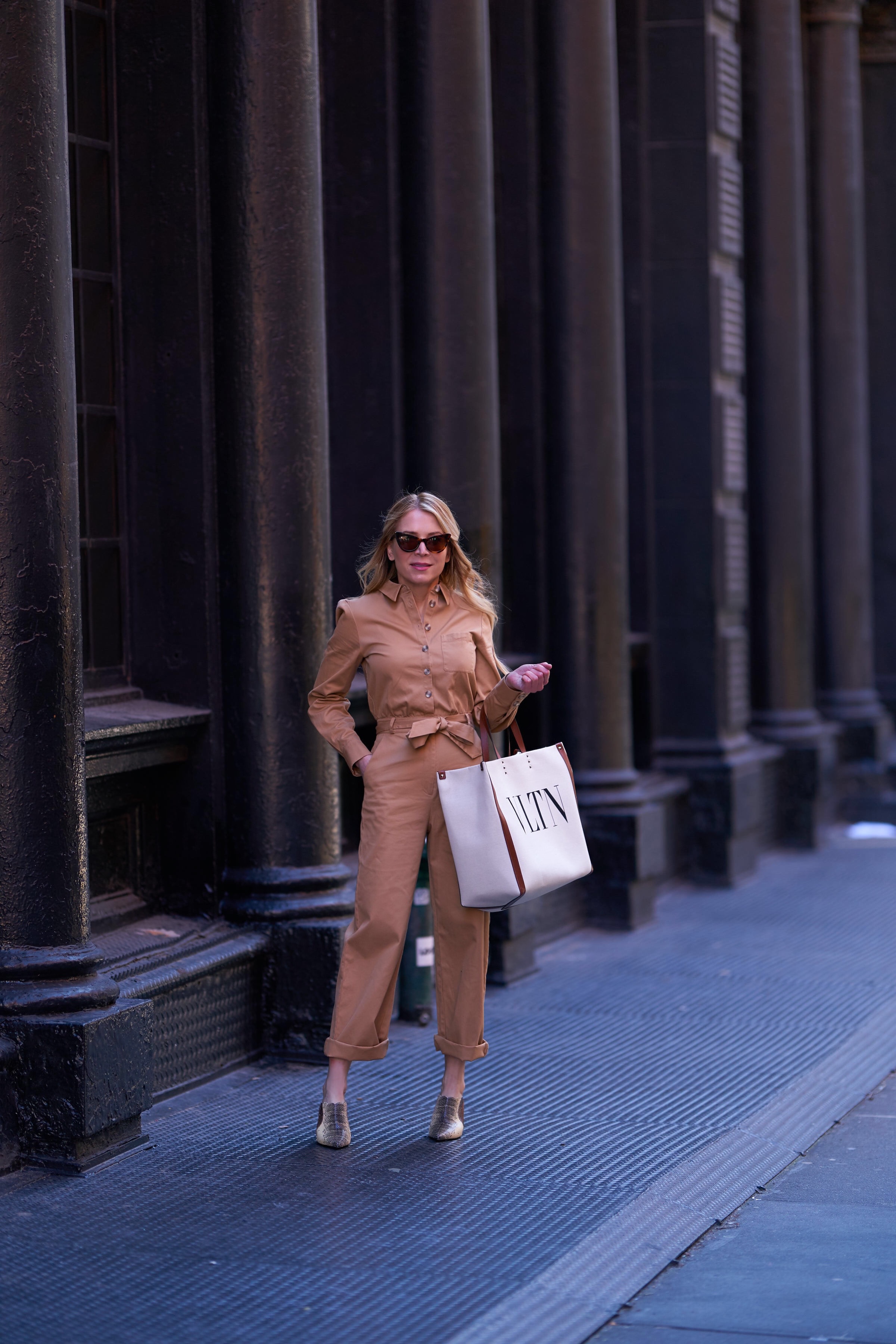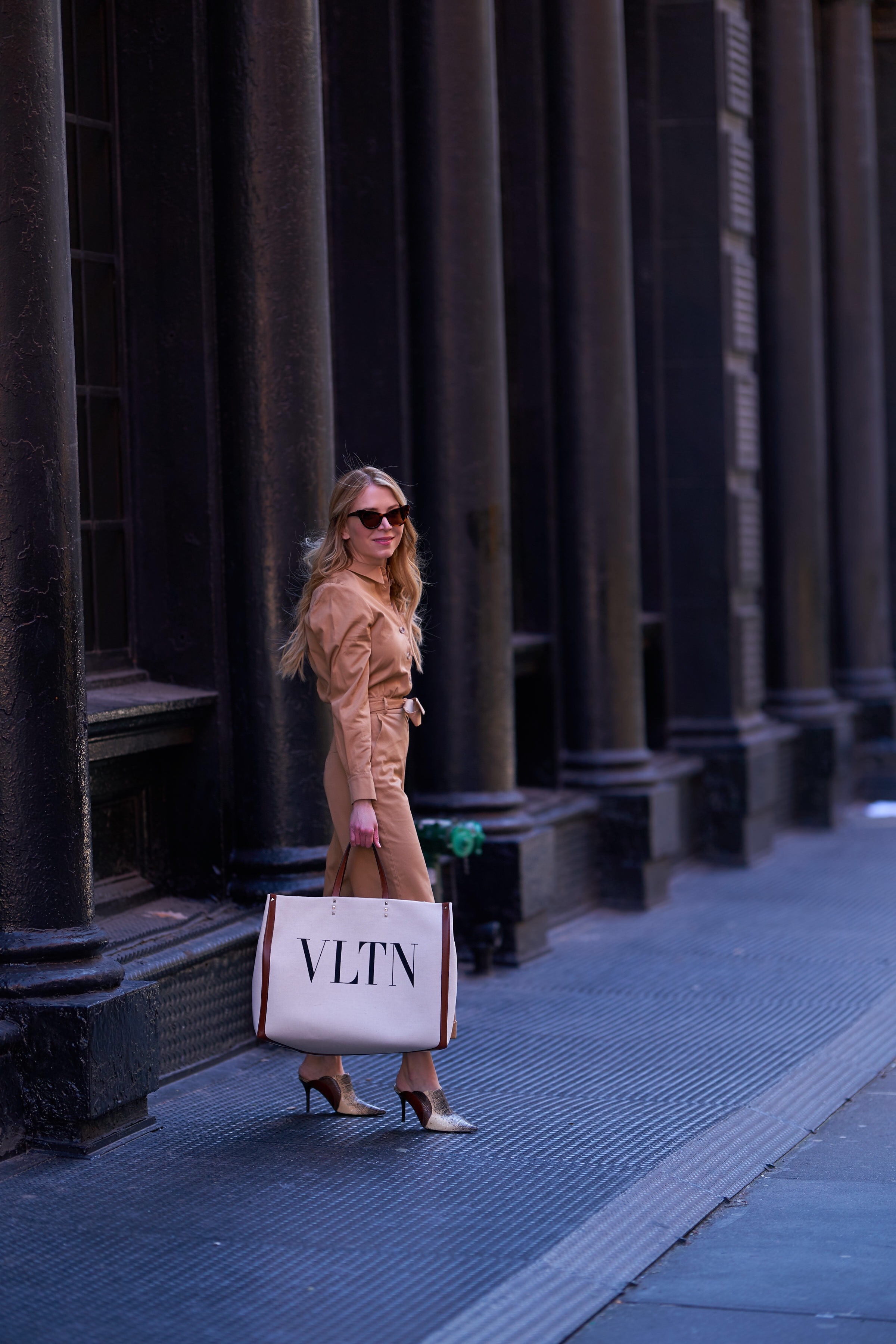 The only caveat: your husband may not approve!
Spoiler alert – men don't like boilersuits.  Anytime I wear a boilersuit or a jumpsuit my husband ALWAYS comments.  This is unusual because he never ever comments on what I am wearing unless it is like some kind of black tie cocktail dress and my hair and makeup is done and I'm in 4 inch heels, only then MAYBE he might vaguely say, with a puzzled look on his face "you look nice!"  He literally doesn't comment on anything I ever wear.  But without fail, whenever I wear a jumpsuit or a boilersuit, he always says something like "what is this you are wearing?"  and I say, "what, you don't like it?" and he diplomatically says, "well it's not my favorite".  So there you go.  This is more of an outfit for us women, but in the end, do we really care?  Sometimes you've got to do what you've got to do, hats or no hats!
Thanks for reading and happy International Women's Day!
xxxxx
Laura
Photography by Mike Kobal
SHOP THE POST