Faux Fur Jackets: Rebecca Taylor | Pants: Tara's here, Laura's here | Boots: Tara's here, Laura's here | Laura's earrings: Mignonne Gavigan | Bags: Shrimps and here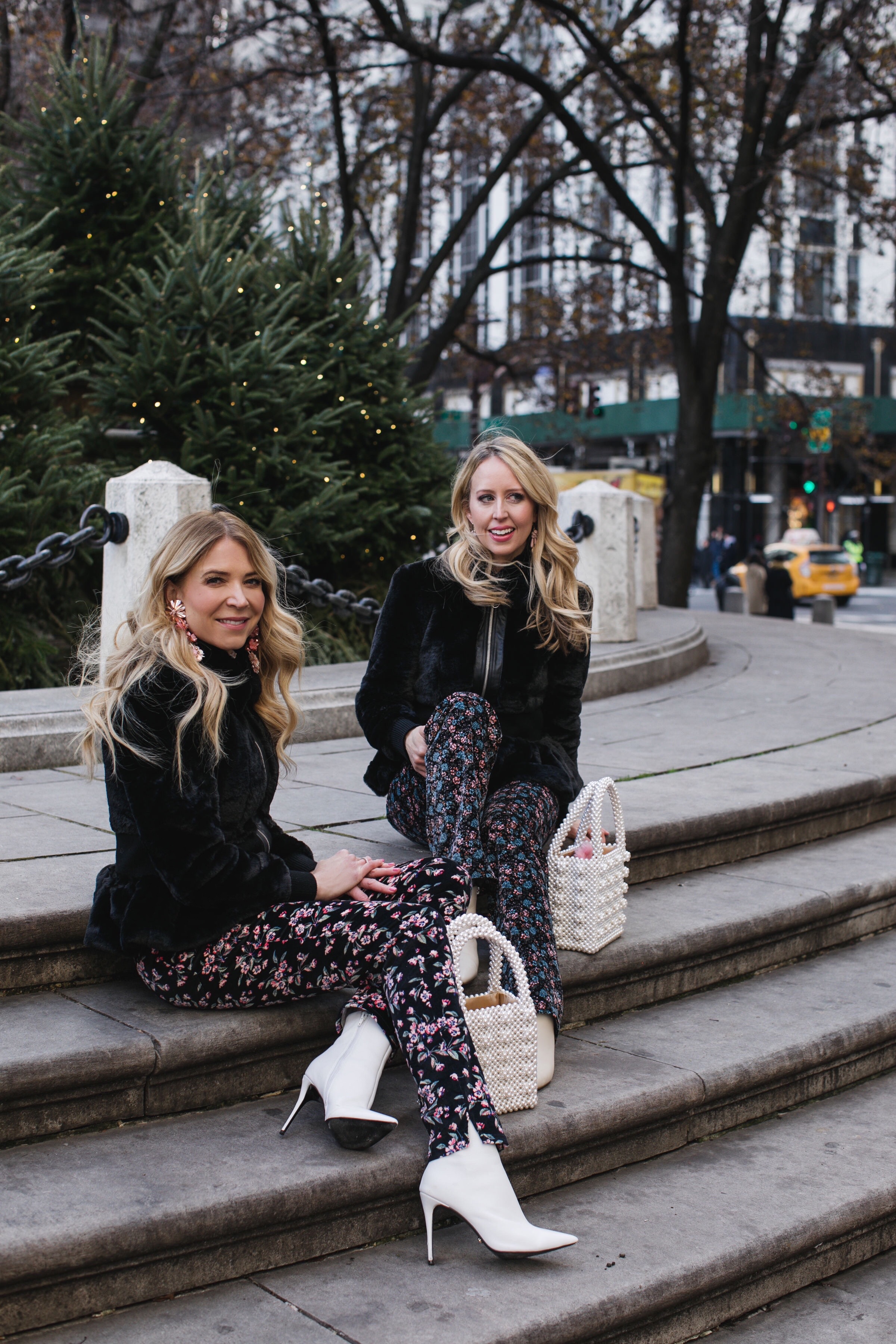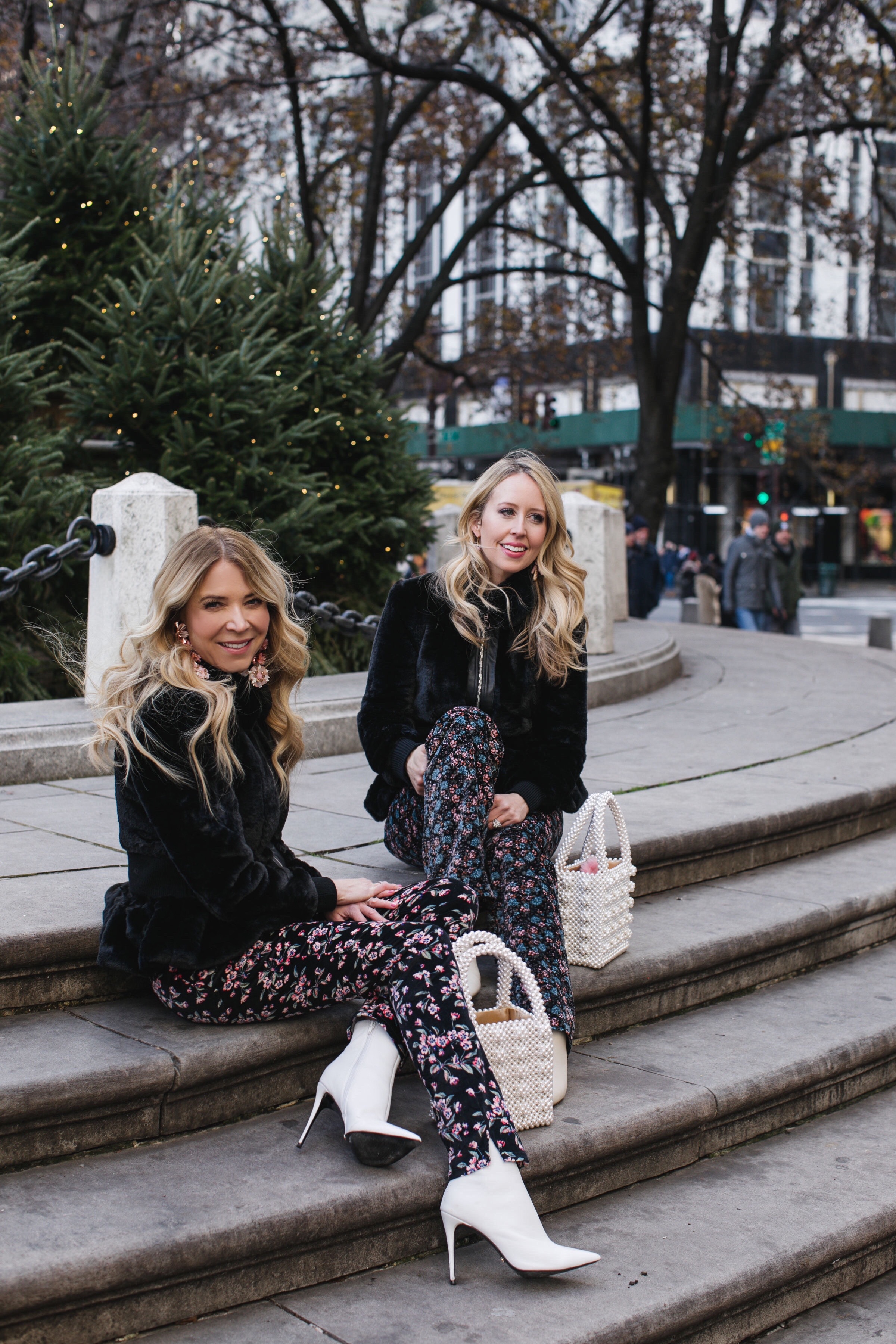 Rebecca Taylor is one of my favorite brands!  So when my friend Tara (@thefashionhousemom) and I were planning this shoot, a Rebecca Taylor focused post resonated with both of us because we both wear the brand so much – for both of us it is a go-to.  Personally, I love Rebecca Taylor (both the iconic line and the La Vie line) for its consistency: in quality, fit and that feminine romantic style.  I have always been drawn to that extra ruffle or flounce and if I see a floral print what can I say, it gets me every time.  Every season Rebecca Taylor stays true to this feminine aesthetic.  But with each collection there are new twists – nodding to current trends but not giving over to them completely.  You can continue to wear the clothes season after season and sometimes even a few years later they look even better than they did the first season.  Rebecca Taylor will re-issue certain styles in new fabrics or color ways so that if you bought something last year, you can feel current in it for the new season! Everything is easy to wear and the collections are often mix-and-matchable.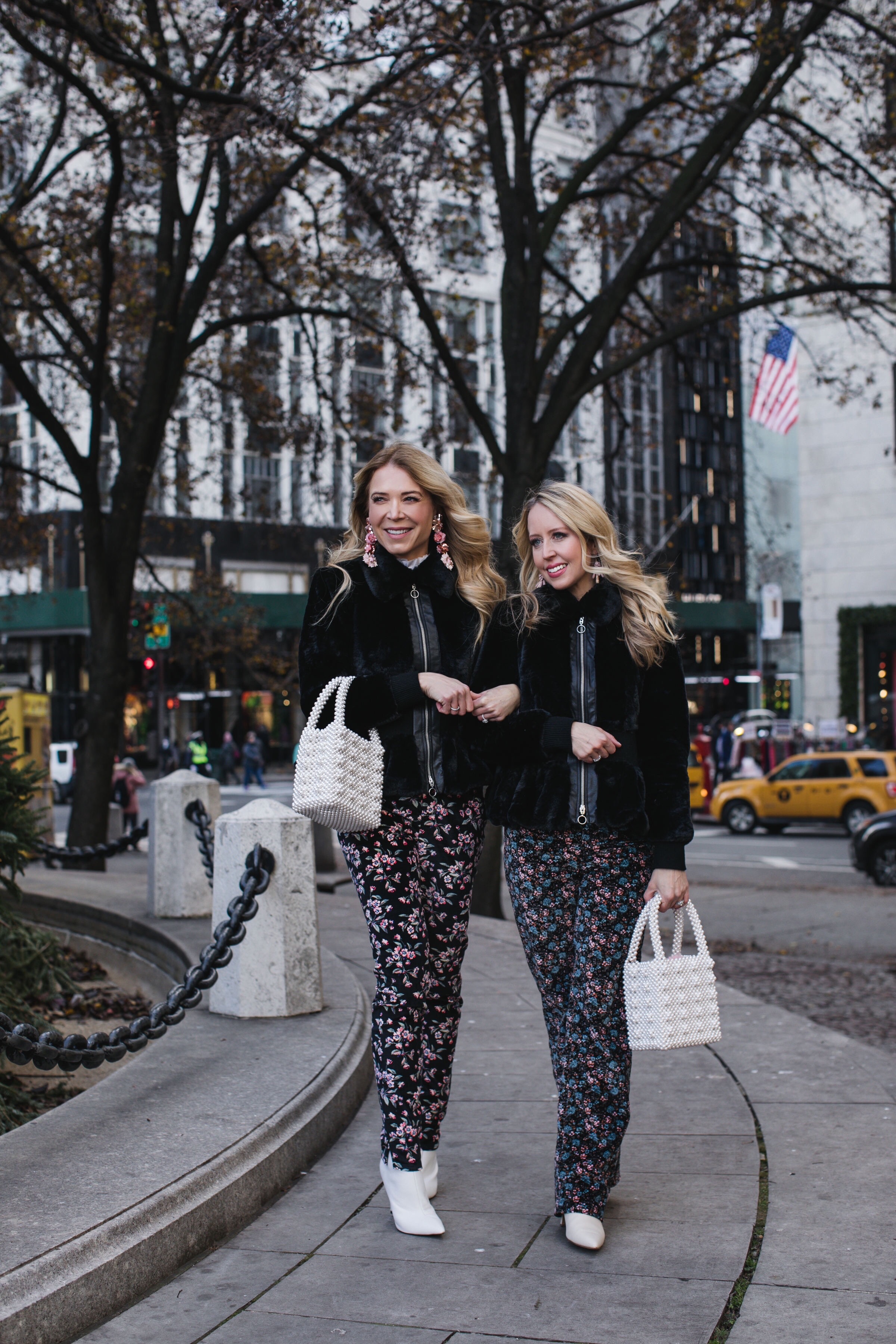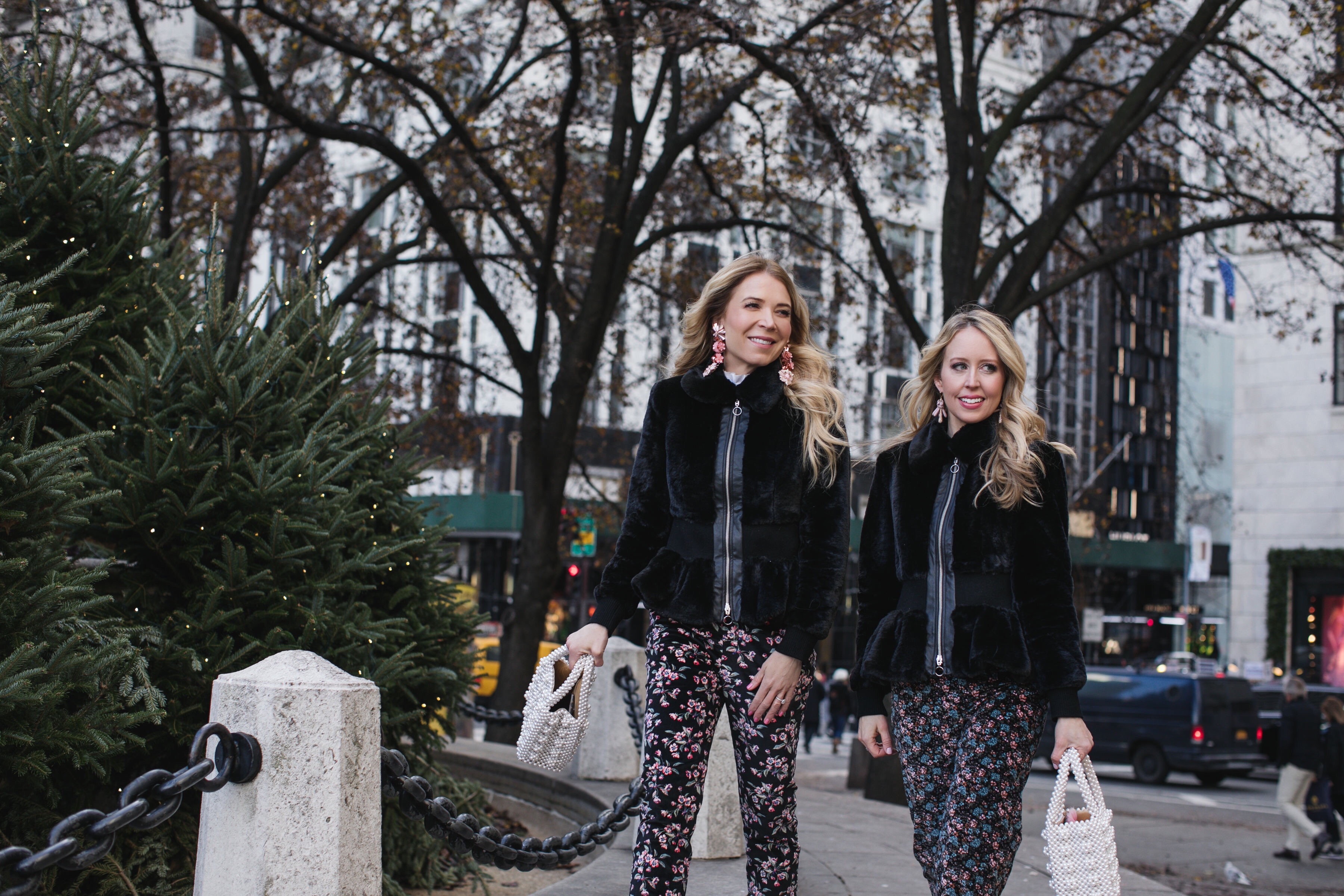 For me, each piece is a bit of an investment (the price point can be relatively high for everyday clothing).  So recently I signed up for Rebecca Taylor RNTD – the clothing subscription service launched a couple of months ago, in November 2018.  For $159 per month, you can "rent" four items at a time from their online catalog (including new season pieces).  You may keep them to wear as long as you like just bearing in mind you are paying $159 per month.  You can wear an item once and return it at any time, at which point you will be sent a new item to try, or you can keep it for several months and wear it 20 times.  If you are in love with an item and don't want to send it back, you can purchase it at a discounted price.
I just received my first shipment with my first four items yesterday!  The only thing I don't love so far is that you cannot choose which items you receive.  Instead, you are required to select 24 items to keep in your cart at all times and the company will send you four of the 24 – you can't say which ones.  You do have the option to "prioritize" the items you like the most but it doesn't guarantee you will get them.  So for example, I prioritized a jacket and pants that go together but I only got the jacket.  So I will have to re-think how I will style the jacket (maybe that's not a bad thing?).  And I guess it gives you a chance to try pieces that you might not want to invest in for the long term.  I'm keeping an open mind!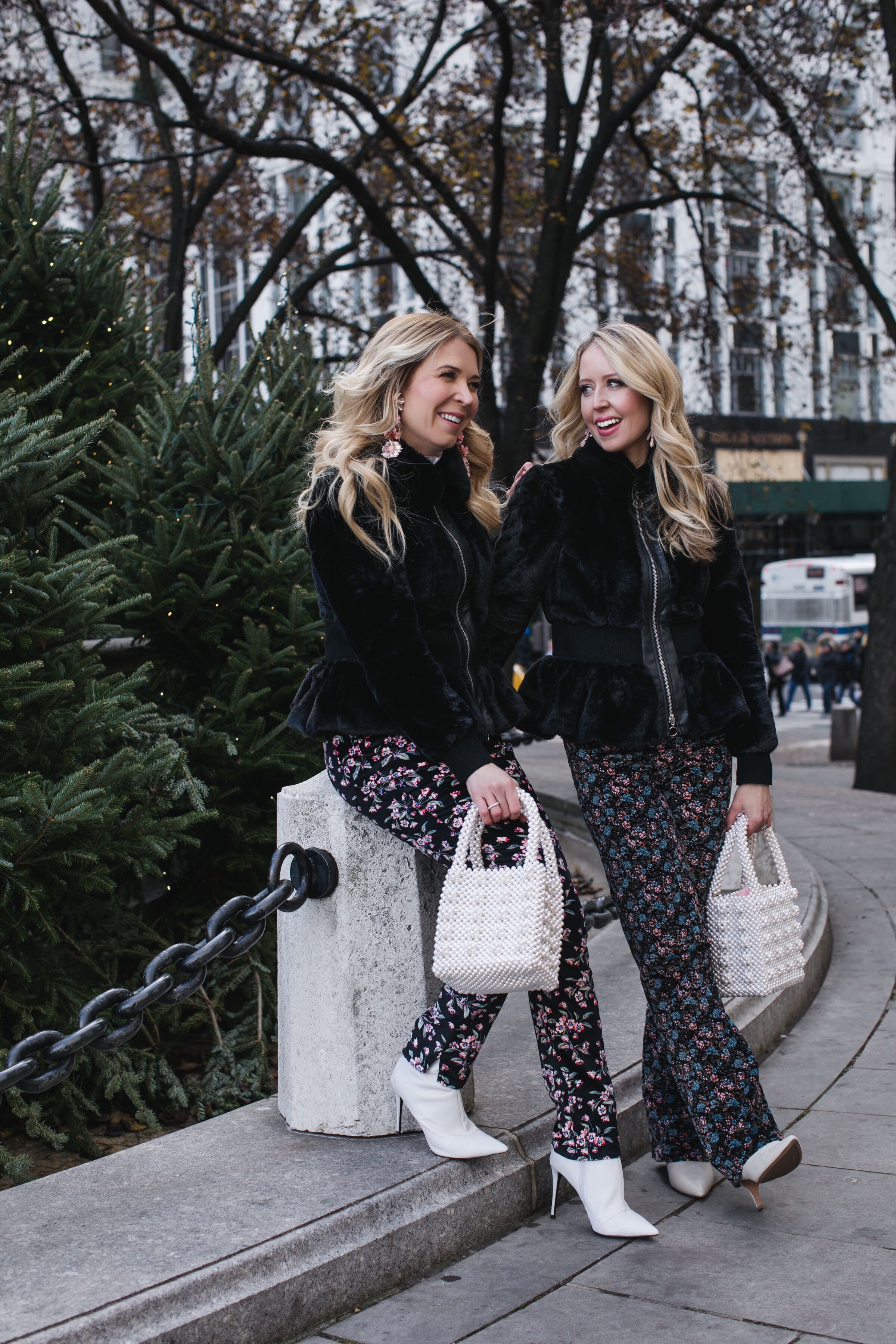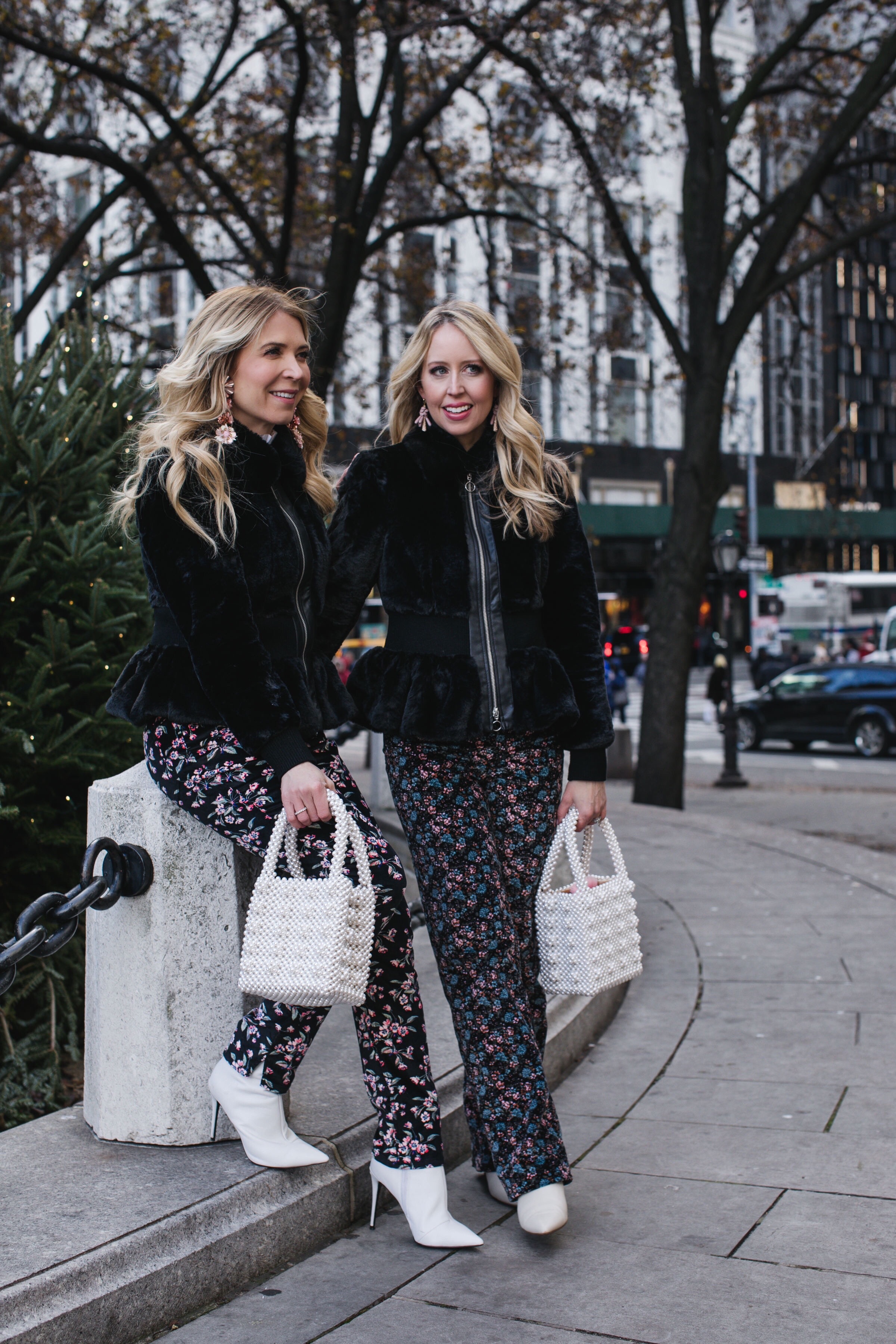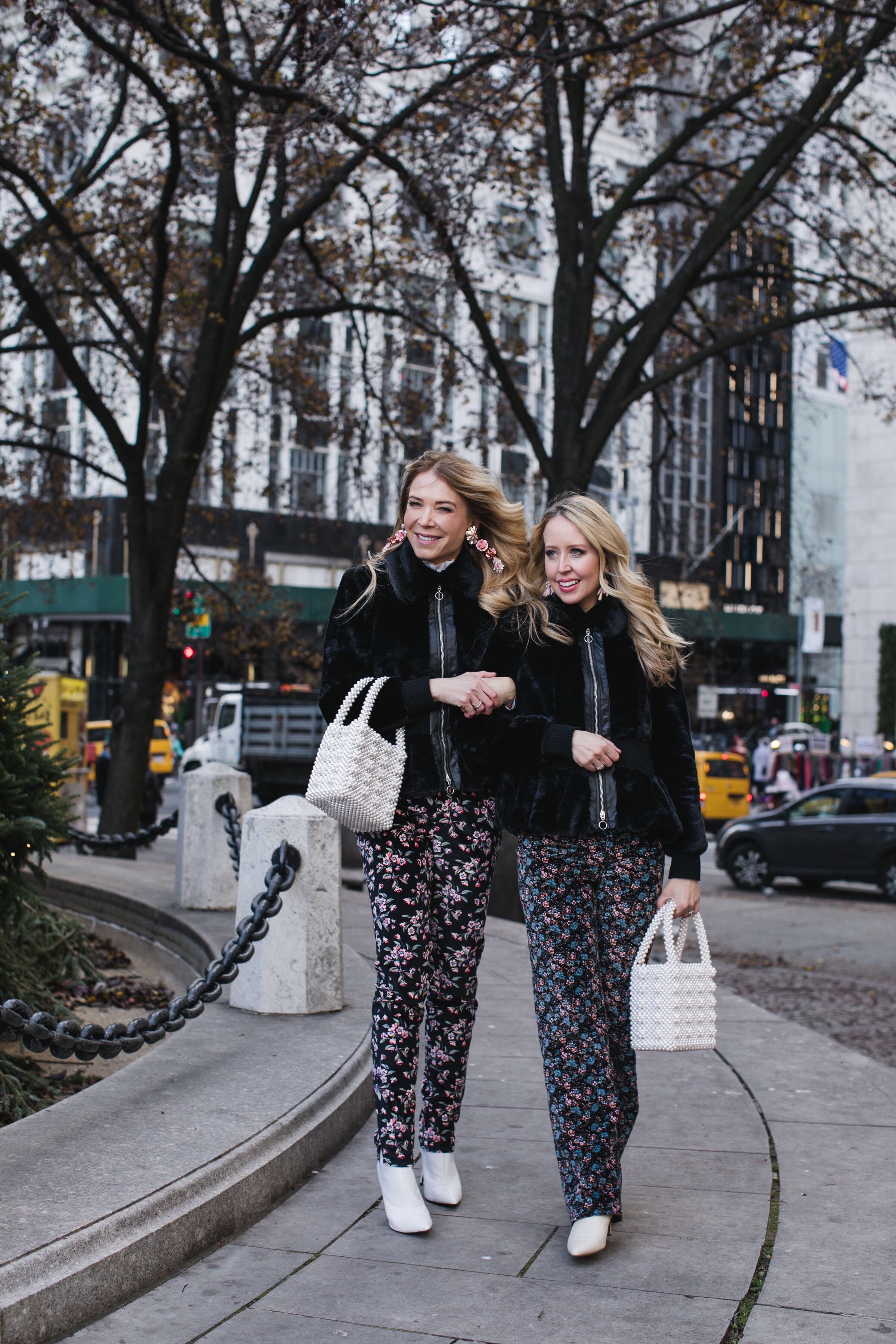 Tara and I had fun styling this black peplum faux fur jacket.  To me, this jacket epitomizes Rebecca Taylor as a brand because of the feminine detailing.  Anything but a plain black faux fur coat, this jacket has extra special touches like the grosgrain banded zip, the nipped in wide waistband with the flattering peplum, and a pointed collar.  Gorgeous!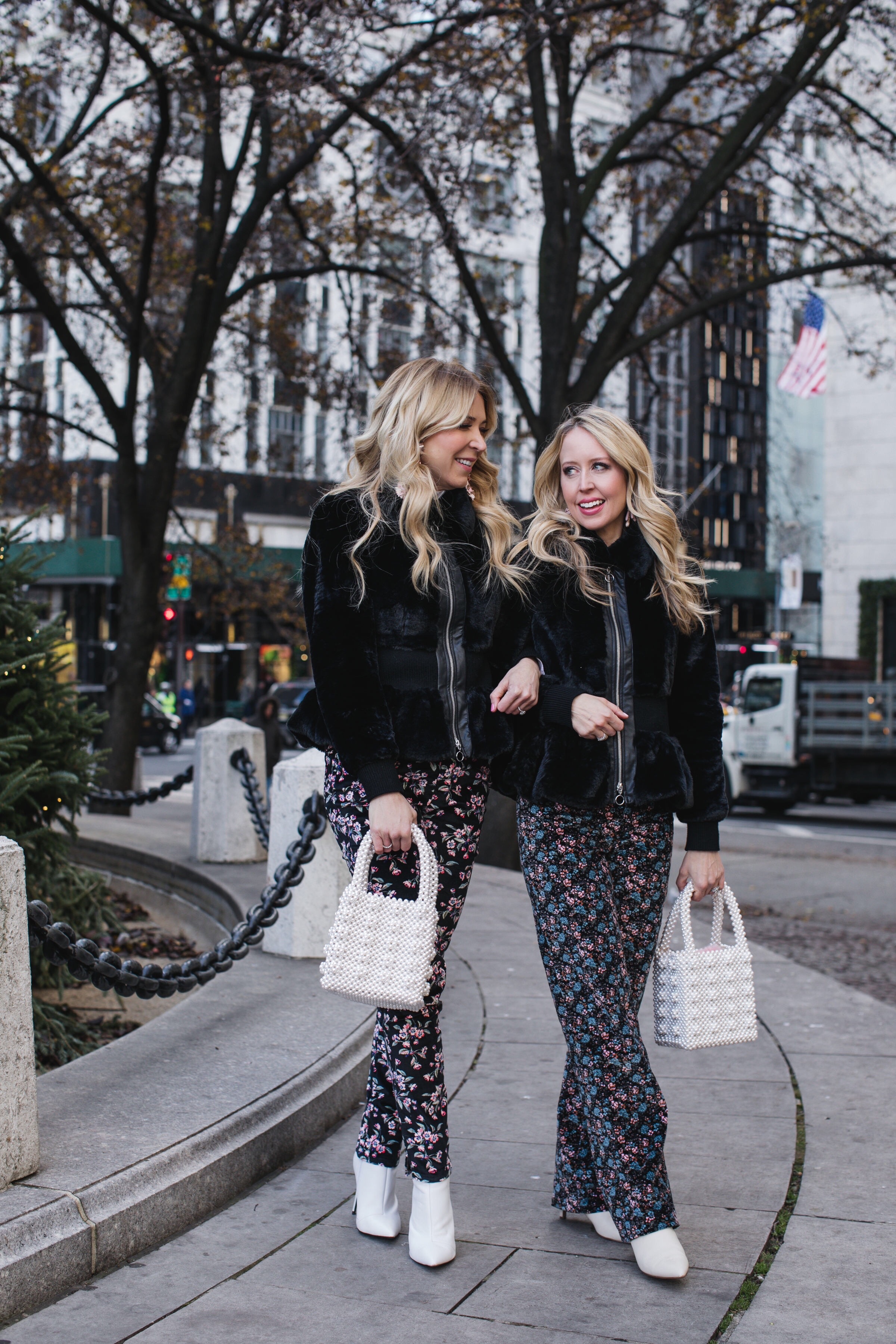 You can shop Rebecca Taylor clothing online on their website or in one of their seven boutiques in the U.S.  They also are carried by department stores and by online shopping websites like Shopbop.
Thanks for reading!
xxxx
Laura
Photos by Lydia Hudgens
SHOP THE POST