Have you jumped on the Daily Sleeper bandwagon yet?  It's the brand that makes sleepwear cool for any occasion!  Their loungewear dresses and feathered pajamas can be worn as easily around the house as they could to cocktail parties!  And their linen numbers are the comfiest, lightest, prettiest, and floatiest for summer!
I have two Daily Sleeper dresses.  The Brigitte dress, which I just bought on Shopbop when they were having their sale, and a light blue linen loungewear one I got last year (see photos below from when we were in St. Lucia).  Daily Sleeper dresses may seem a bit pricey but trust me they are worth it!  The quality of the linen fabric of both my dresses is just 100 percent luxe and they are so flattering.  Plus you can usually find them on sale, if you are patient.  Right now Bloomingdales is having a sale where you get $20 off for every $75 spent with code PRIVATE, and there are Sleeper dresses like this one included in the sale ((I'm so close to ordering it!).
Brigitte and Marquise:
The perfect belted linen dress, these styles are great for summer.  The Marquise has some really fun lacing at the waist, while the Brigitte has a more standard tie belt.  So wearable and the perfect summer dress.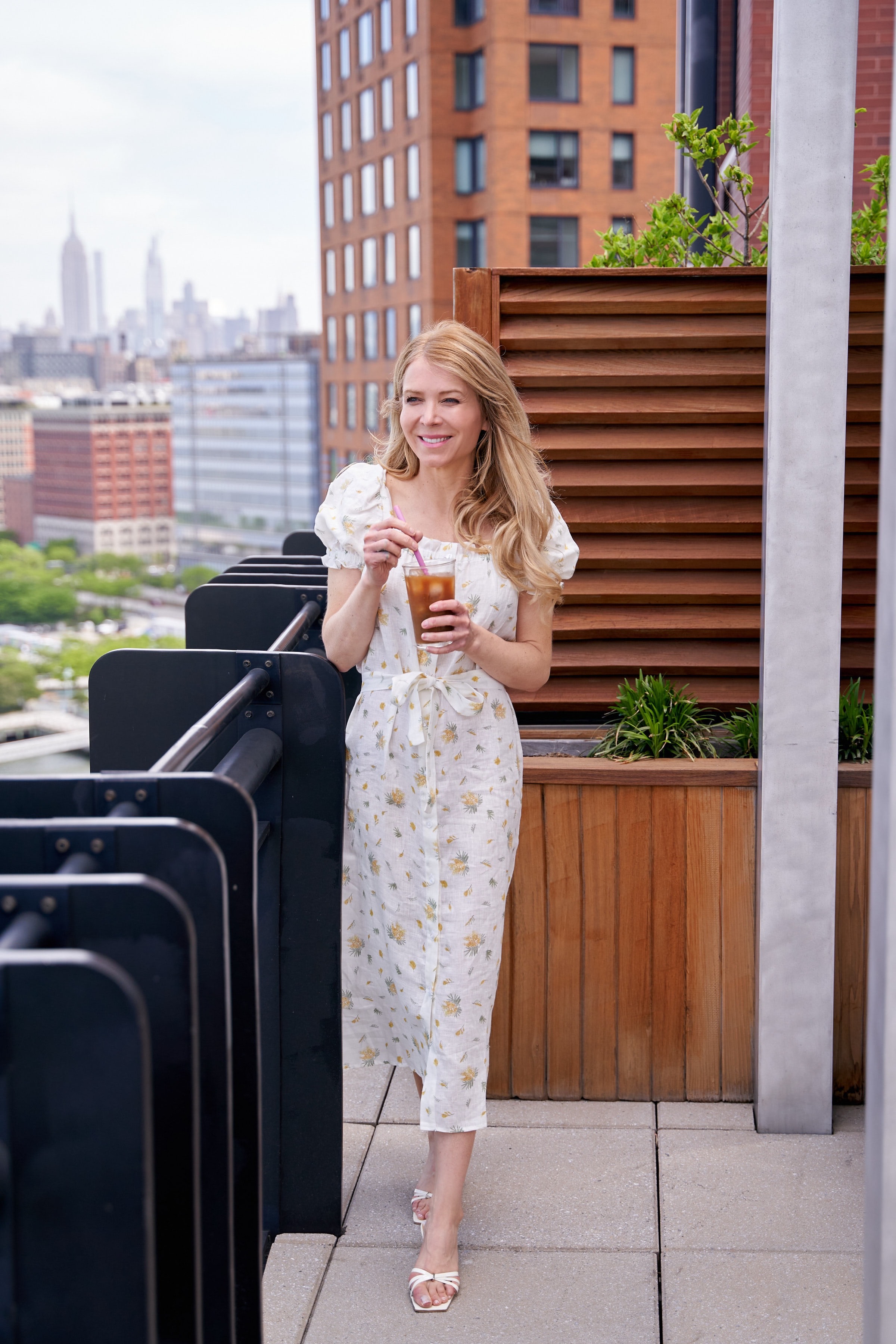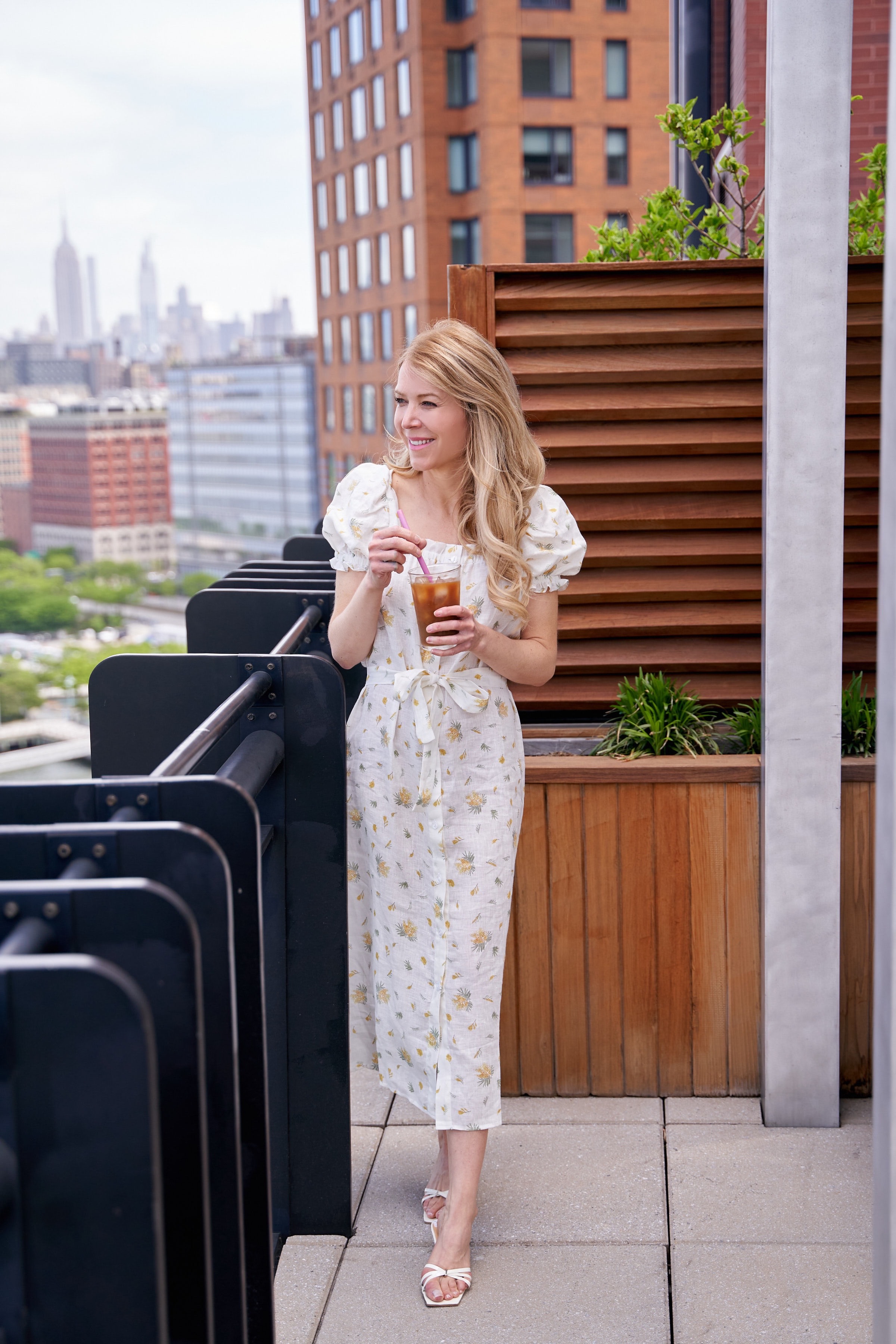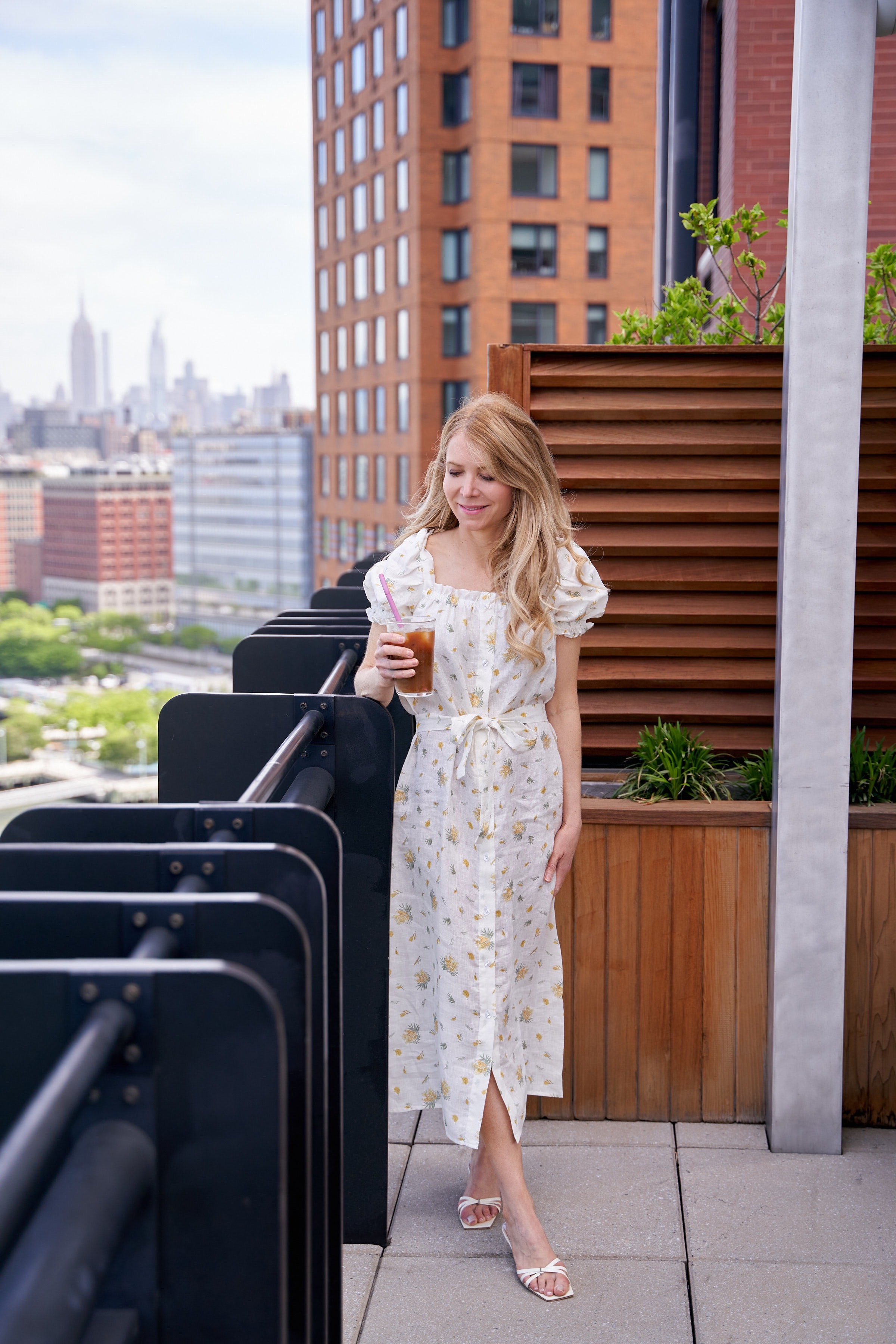 Michelin and Atlanta:
I don't have one of these smocked statement sleeve beauties yet, but I really want the pink and white gingham one!  I'm going to try to find it on sale!

Party Pajamas:
These are so fun!  I love the idea of them.  The trim is so extra.  With stilettos and a fun clutch, what a great cocktail party outfit.

Off the Shoulder:

What a great vacation dress!  I wore my light blue linen one nonstop when we were in St. Lucia in October, it's perfect as a coverup but also for a stand-alone dress to wear to dinner with fun sandals.  The ones I am linking are fancier and more for winter, they are made of silk / satin.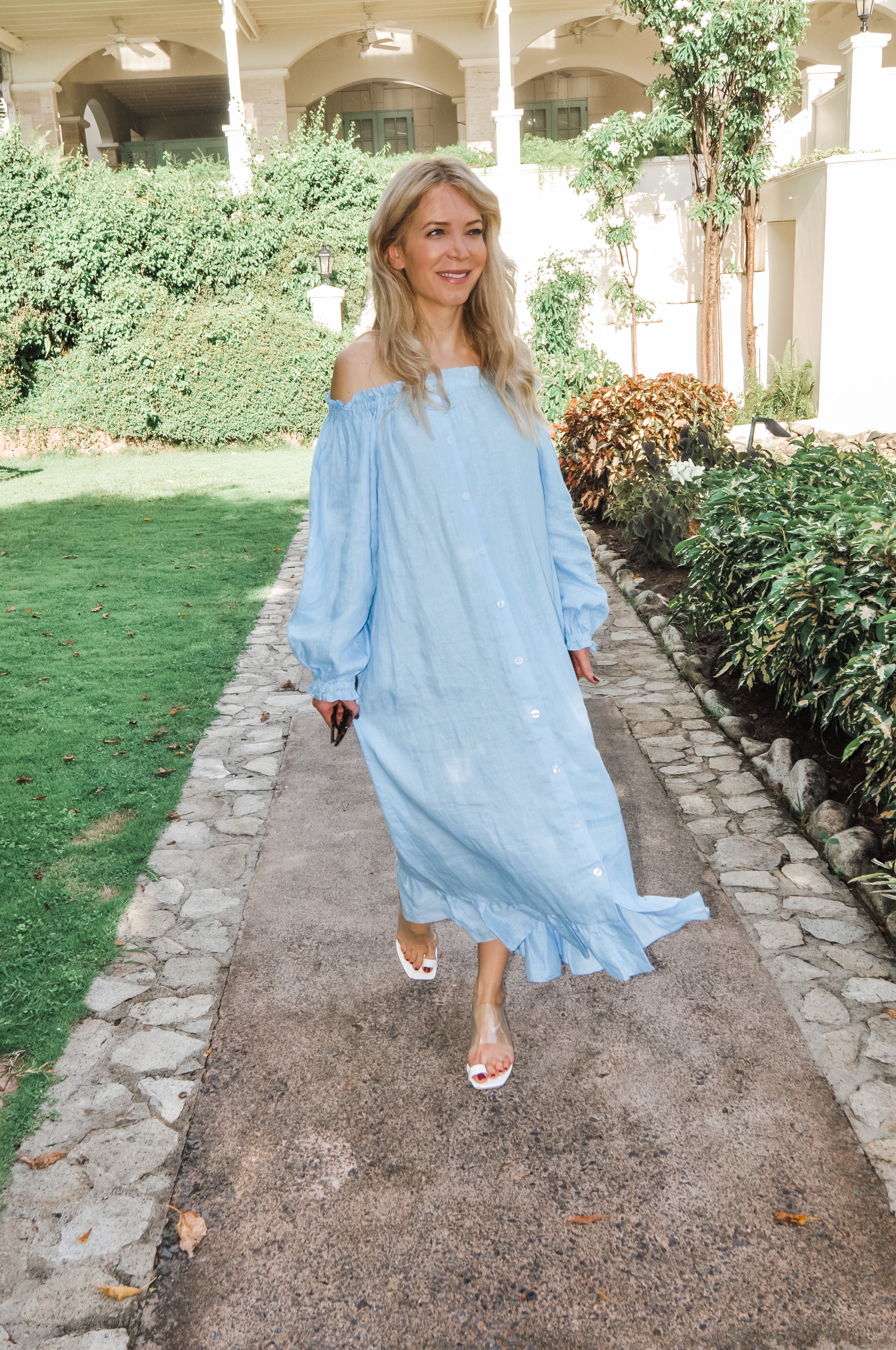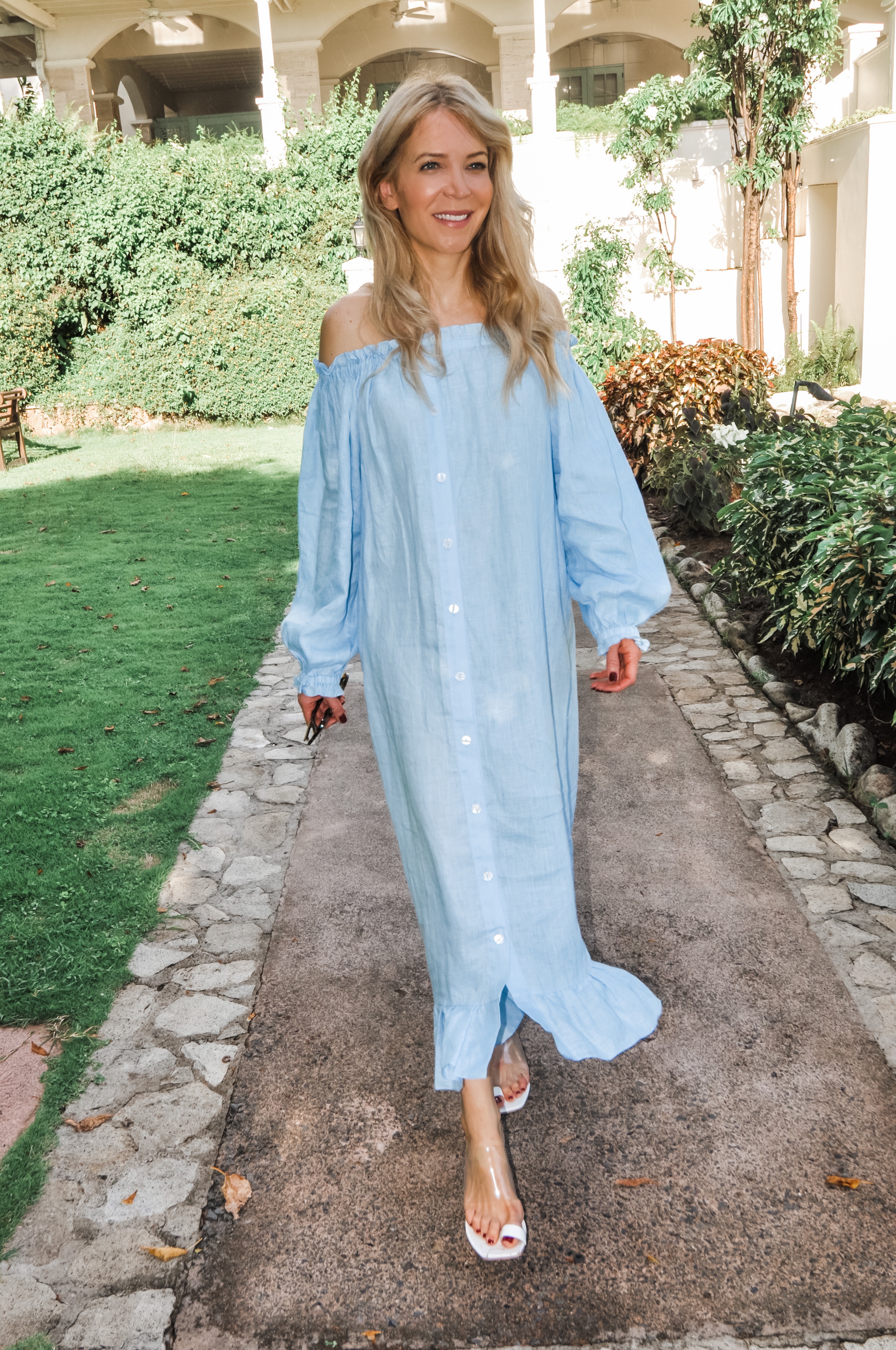 Thanks so much for reading!
xxxxx
SHOP THE POST