Dress: Doen | Bag: Bottega Veneta | Boots: By Far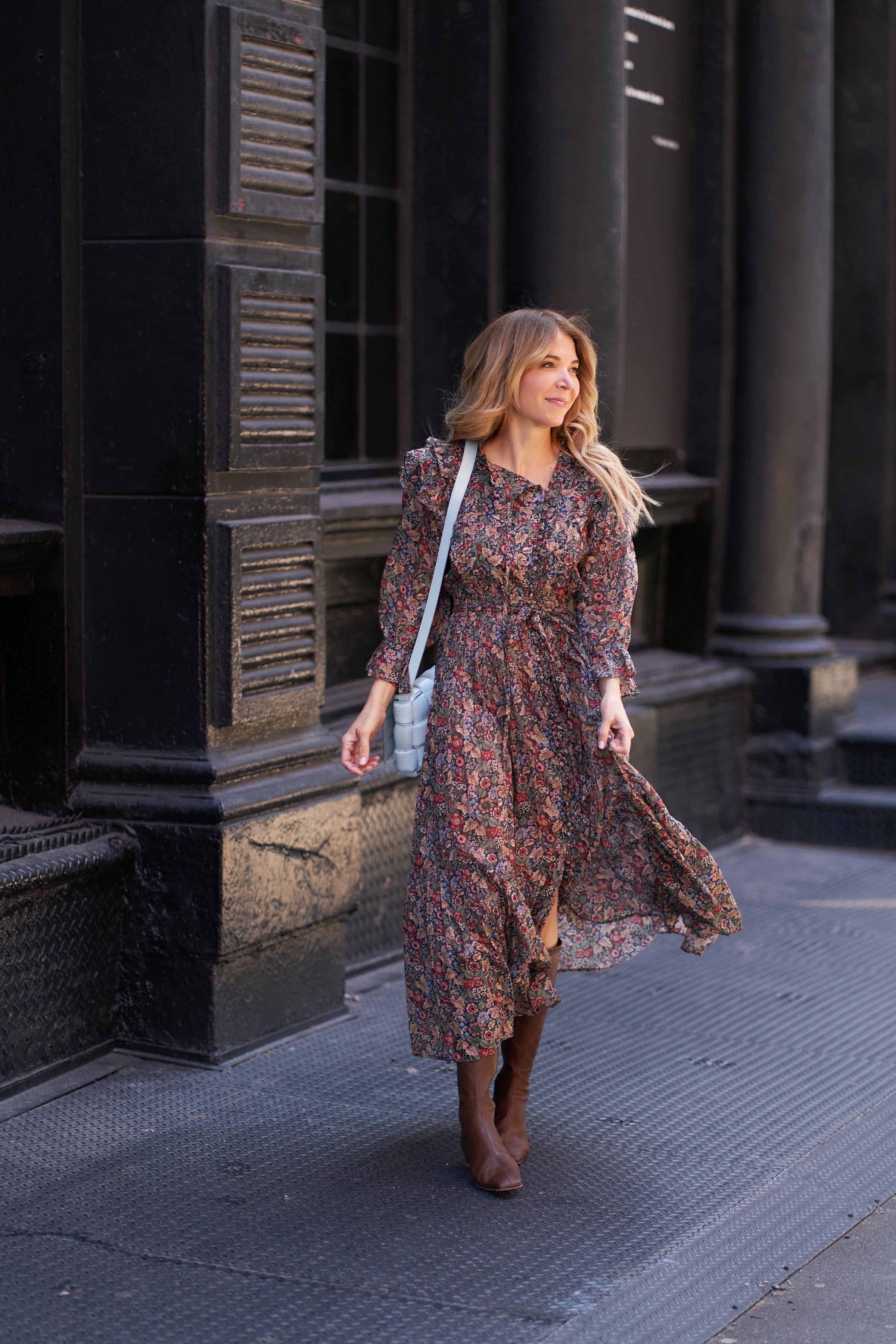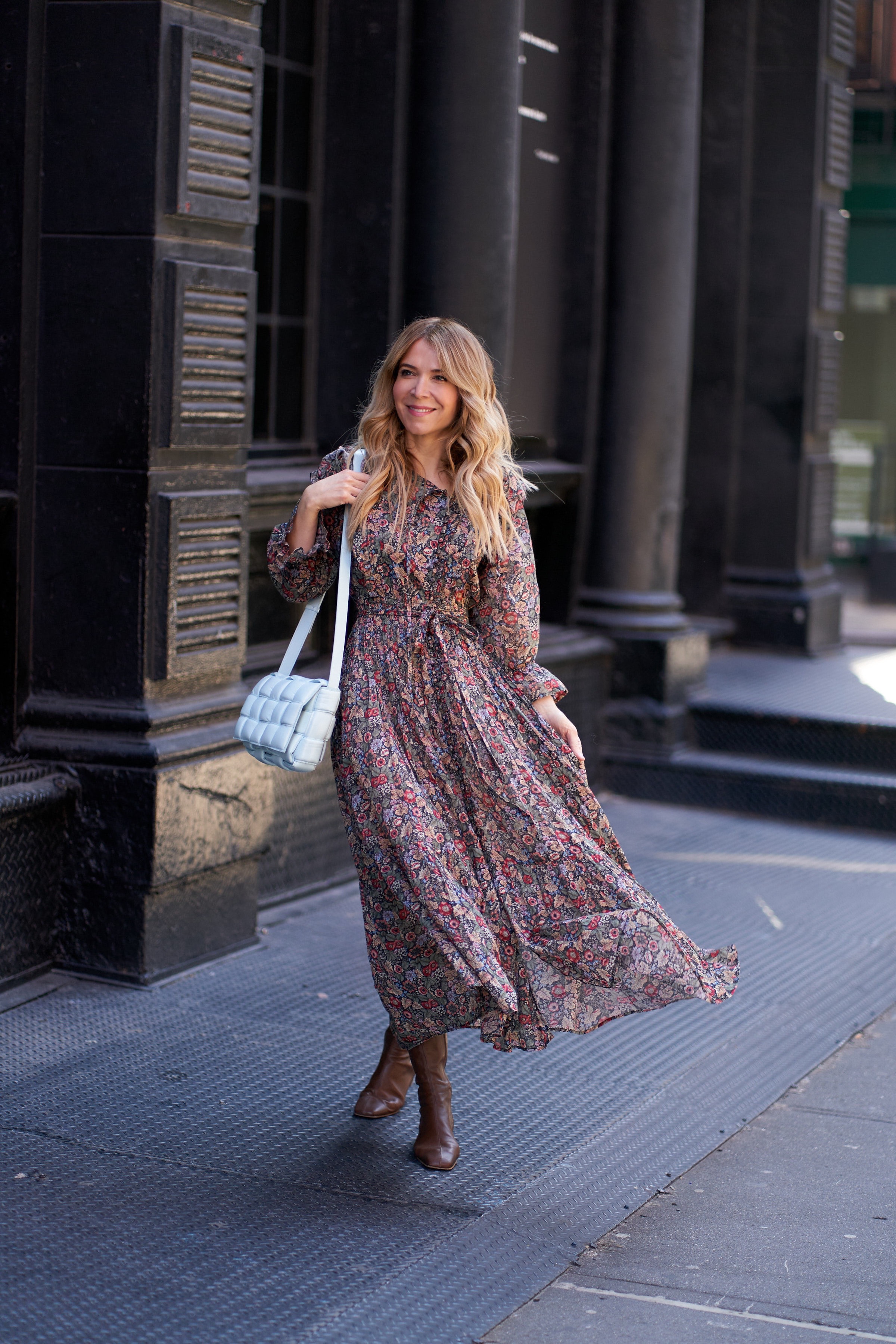 This Doen dress is one of my favorite day dresses in my closet!  In quarantine, most days I am wearing joggers, but once or twice a week I put on a day dress to feel a bit more pulled together.  I got this dress to wear to our Thanksgiving trip to New Orleans last year, but New York City has still been really cold in the 50s every day – so still have not changed out my fall/winter clothes yet for the new spring season.  And the dress is still available on the Net-a-Porter site in all sizes.  (Note: Net-a-Porter US is not delivering right now, but if you order from the Hong Kong site, you will receive your items in a few days by DHL. Your credit card company will convert the Hong Kong dollars into US dollars upon purchase.)
I now have four Doen dresses and love them each so much.  I am not feeling at all into clothes and fashion with everything going on, but I do feel like it is important to support small businesses and sustainable fashion right now.  And I am a firm supporter of this women-owned, sustainable fashion brand (read more about the Doen Collective here).  My first two Doen dresses are from last year, you can see them in this post.  My most recent and fourth Doen dress is linked here– it is actually corduroy and is so comfy – I will be posting it on my blog soon.
I have never shopped directly from the Doen website, I have always bought the dresses from Net-a-Porter, but I am considering ordering their Poet dress (OMG how gorgeous is it!!??) and/or their Dune dress from their site as they are still shipping, with a 1-2 week delay.  I really love Doen dresses because they are casual, yet just beautiful – you can wear them to do nothing, or to do anything and they are comfortable, well made and just special.  Plus they are so much better priced than so many other brands given their quality.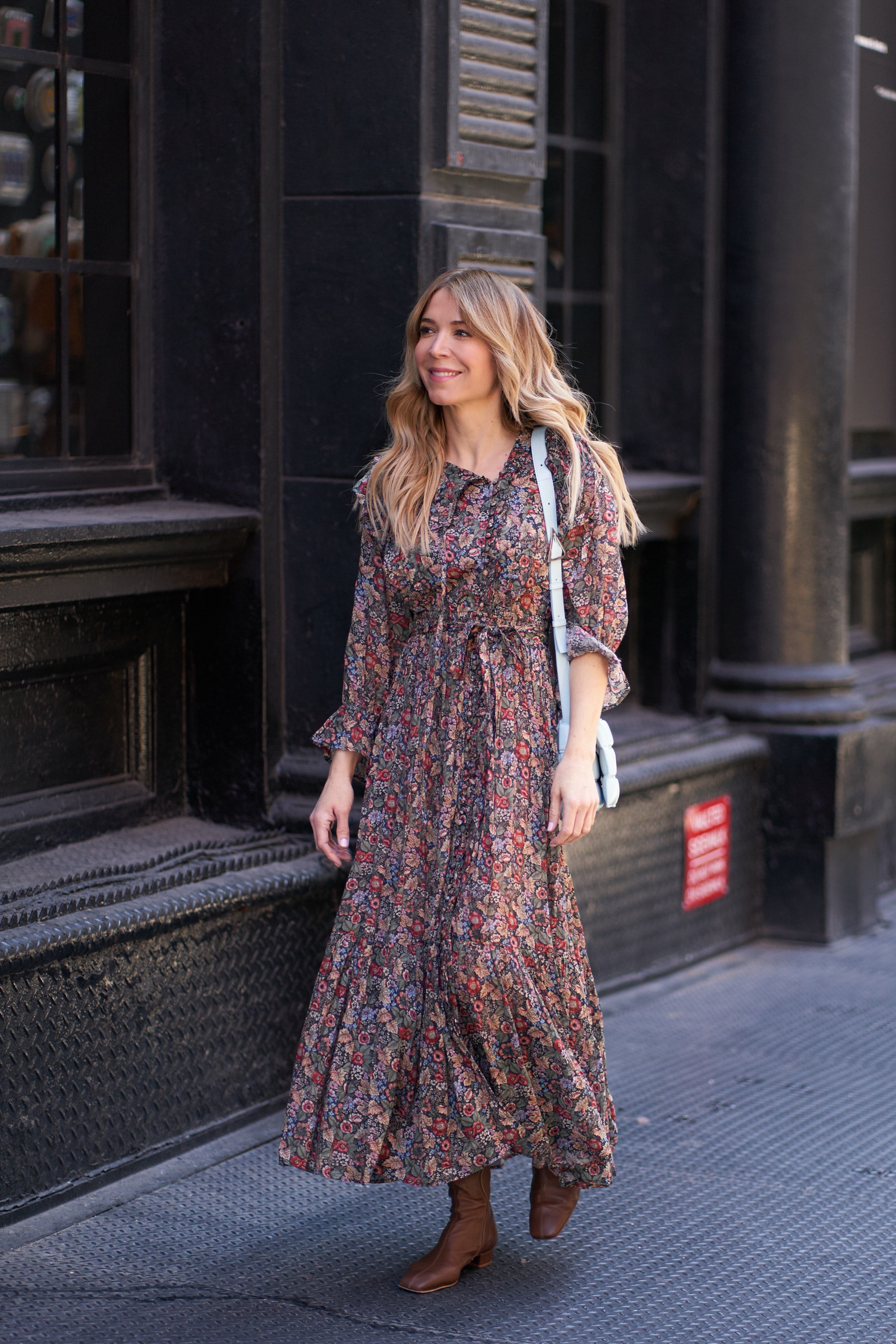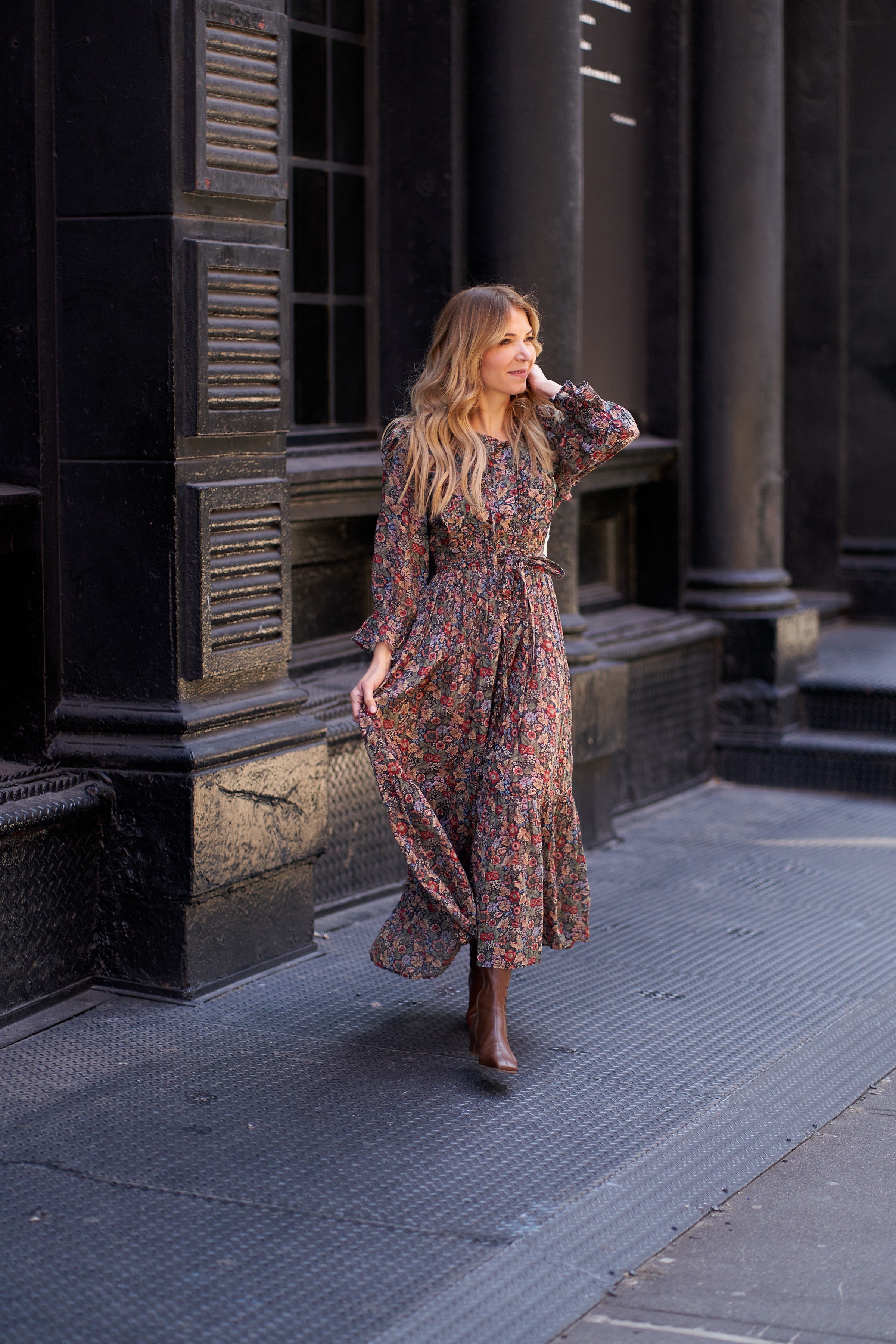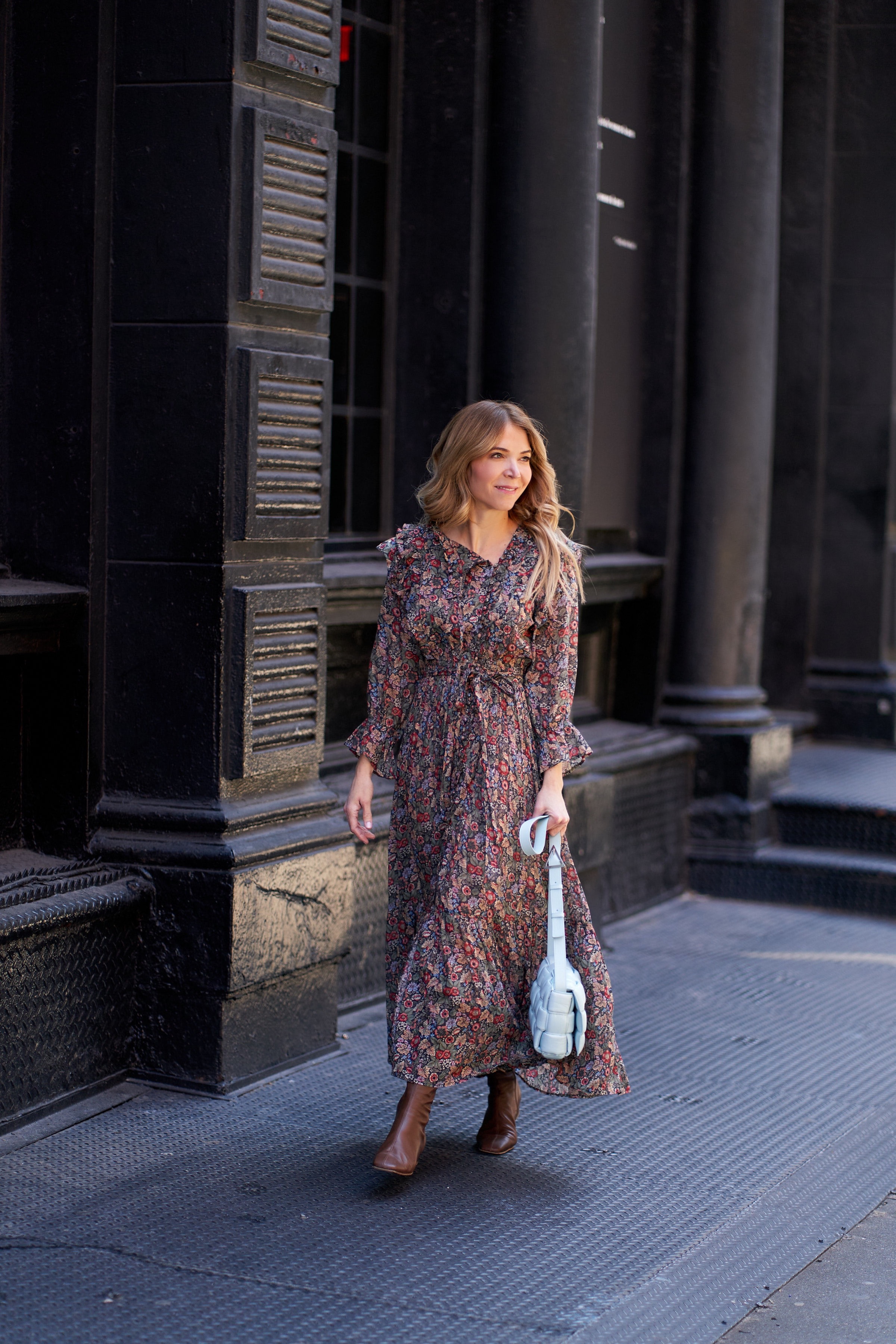 How is your life in quarantine going?  Here in the city, it is just really quiet.  Lots of people we know have had the virus – our favorite doorman in our building just got back from a couple of weeks away and I thought he was on vacation.  He said "Nah, I had the virus".  He seems very tired and run down.  My husband's colleague at work had it too, as well as my hairdresser and her husband.  We saw them all in mid-March right before quarantine and we all were sick with coughs and sore throats for much of March and April, so I assume our family has been exposed – but who knows.  We are still being very careful wearing masks most times we leave our apartment, and sanitizing constantly.  I have ruined so many pieces of clothing at this point by being careless with bleach spray.  Anyway!  I hope you are all safe and well.
Thank you for reading!
xxxx
Laura
Photos by Mike Kobal
SHOP THE POST