Denim: Ganni | Blouse: Ganni | Headband: Lele Sadoughi | Bag: Loeffler Randall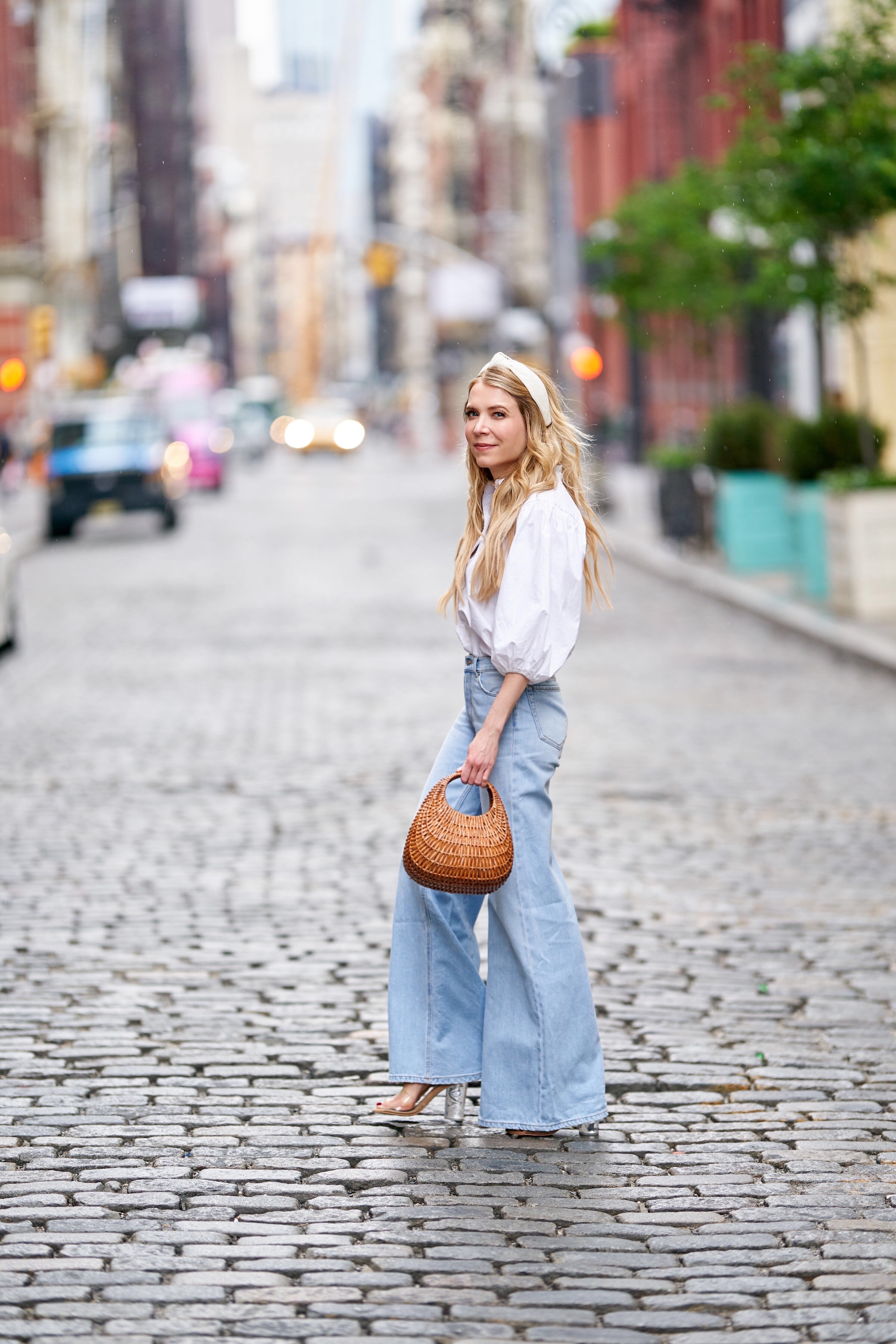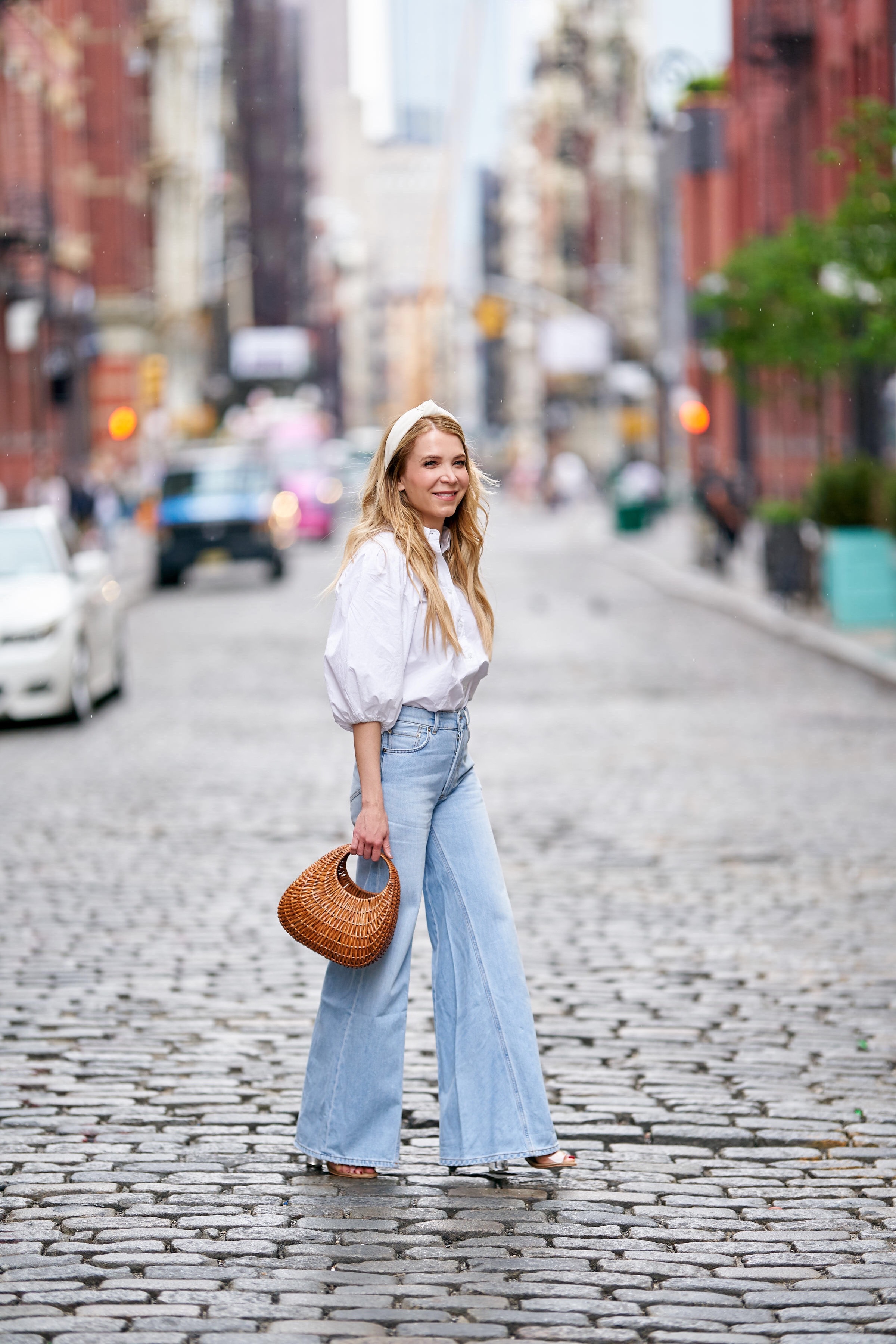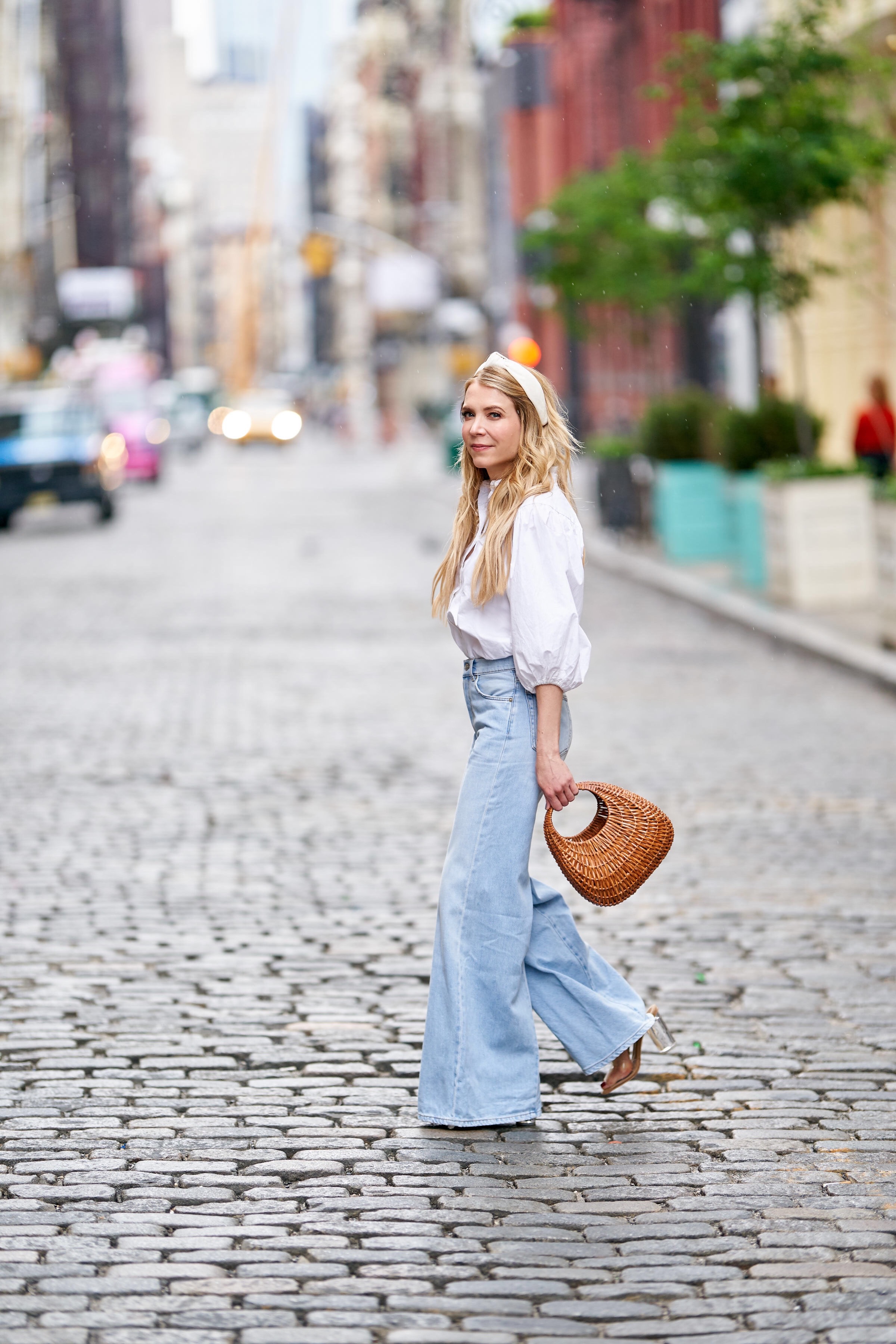 Changing up the denim silhouette!
Happy Tuesday!  Just a quick post today highlighting these Ganni wide leg jeans!  The total opposite to skinnies!  I got them in the Net-a-Porter sale which is STILL going strong.  These babies are still available at 30% off in lots of sizes (I am wearing a 26 here and I normally run a 25-26 in jeans) so if you like them, go get a pair asap!  They are long though.  I have on 3 inch mules so I will probably have my drycleaner hem them by an inch or so, so I can wear them with lower heels or even sneakers.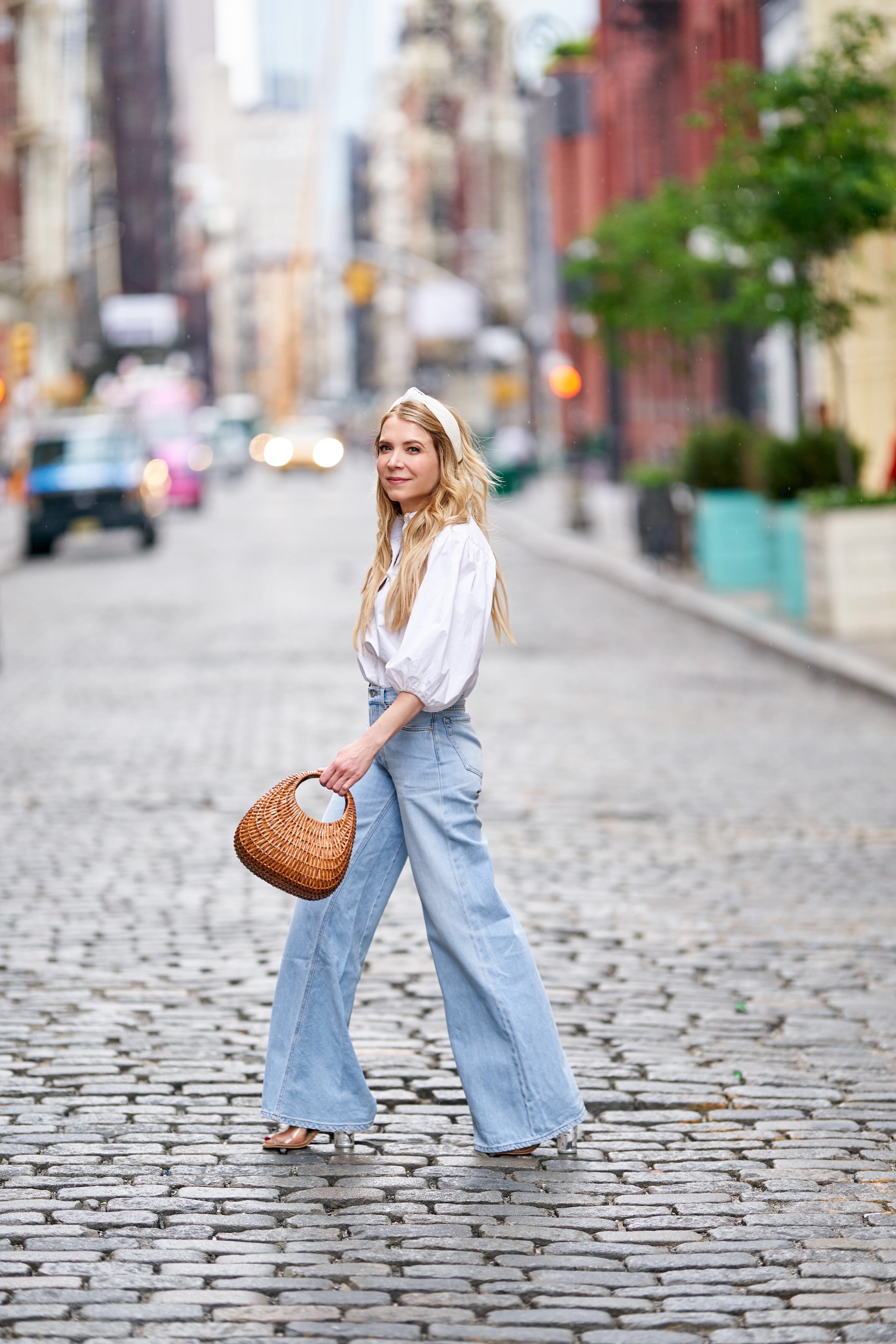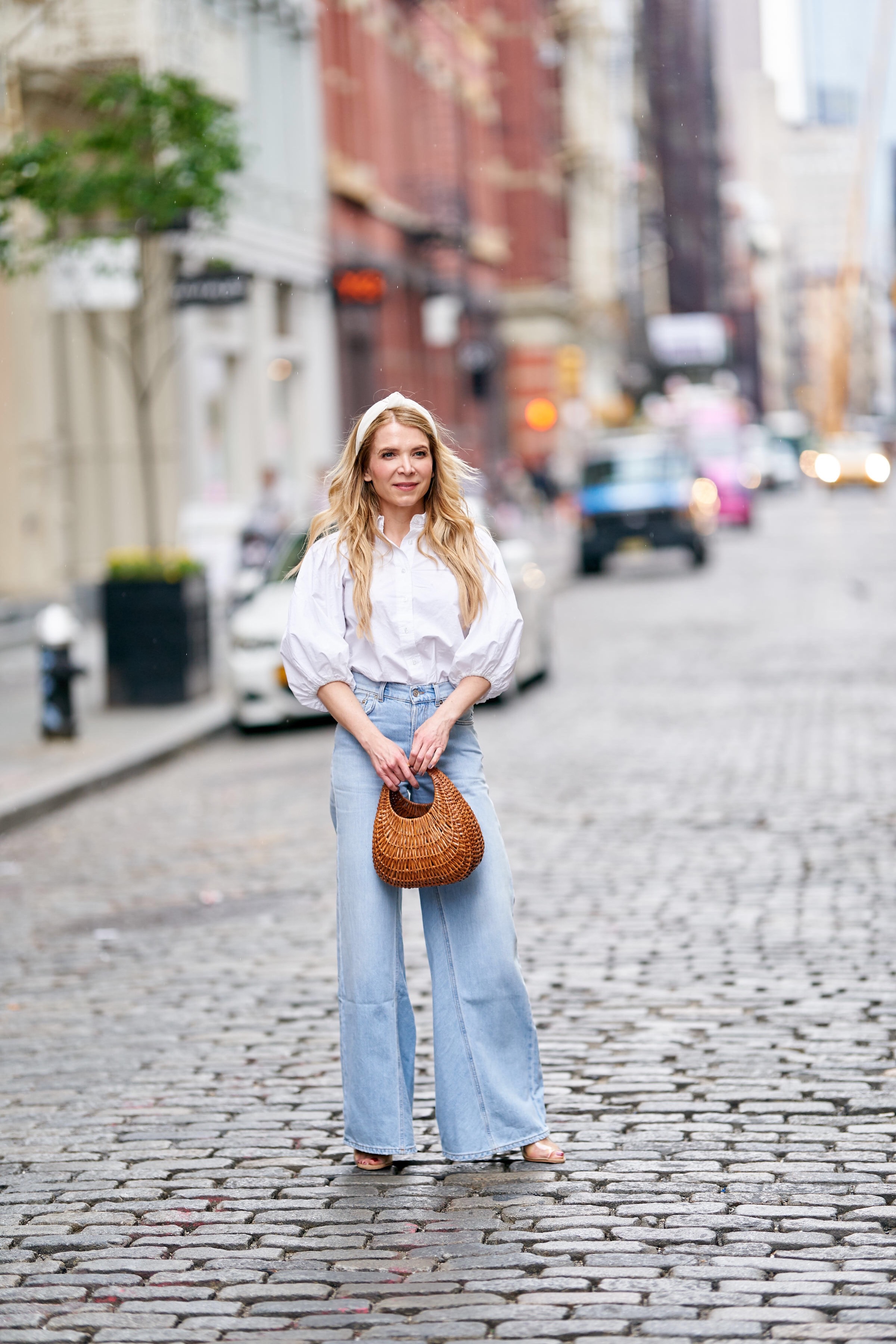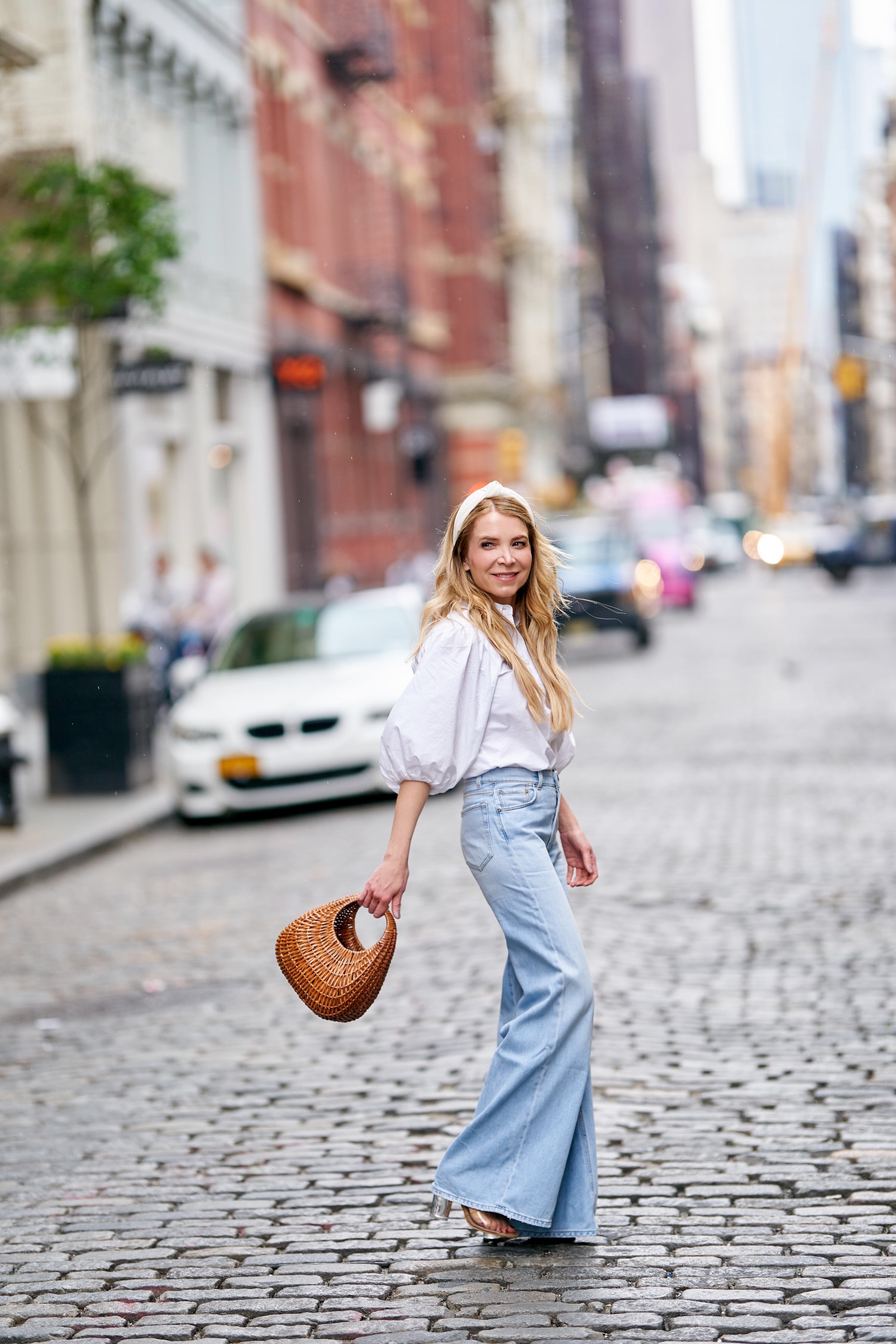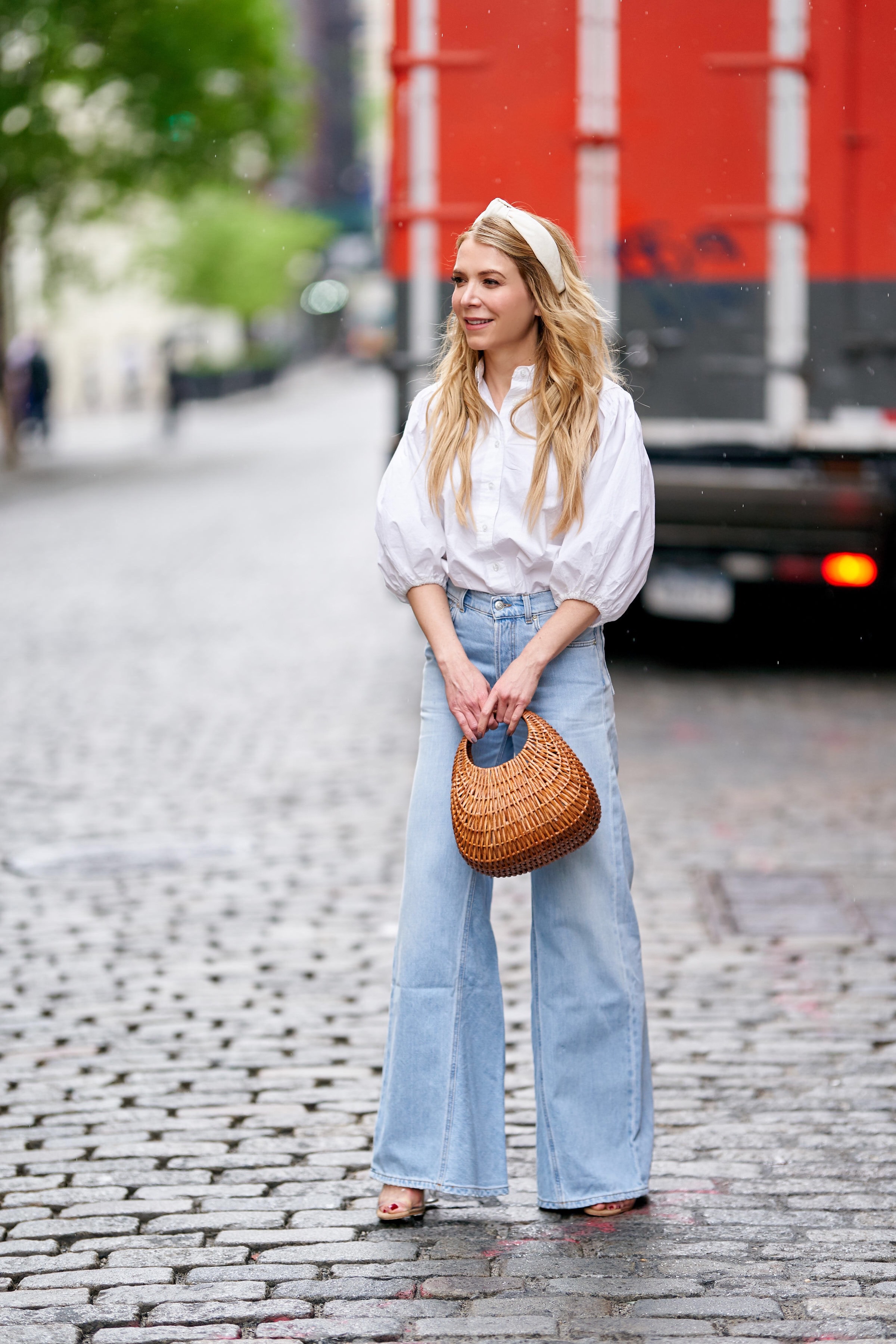 Every once in awhile. it's fun to go for the flares!
Most of my denims are skinnies, with a few boyfriend and mom jean pairs thrown in.  Every few years I do like to buy a flared denim to mix things up.  The last flares I bought were from Current Elliot I think about 4 years ago, but they are fitted to the knee and flare out like bell bottoms.  Same with the J.Brand LoveStory jeans which I have from years ago – does anyone remember those?  Skintight to the knee, then dramatically flared.  I actually prefer this more relaxed leg fit: looser in the thighs and all the way down the leg.  Plus I love high waisted jeans.  I think they are flattering and I like that more contained feeling around my waist and hips (I always felt like I had a muffin top with those low waisted jeans).  So interesting how the denim silhouettes change season to season, year to year.  I've lived long enough now that I have seen the same trends come and go multiple times!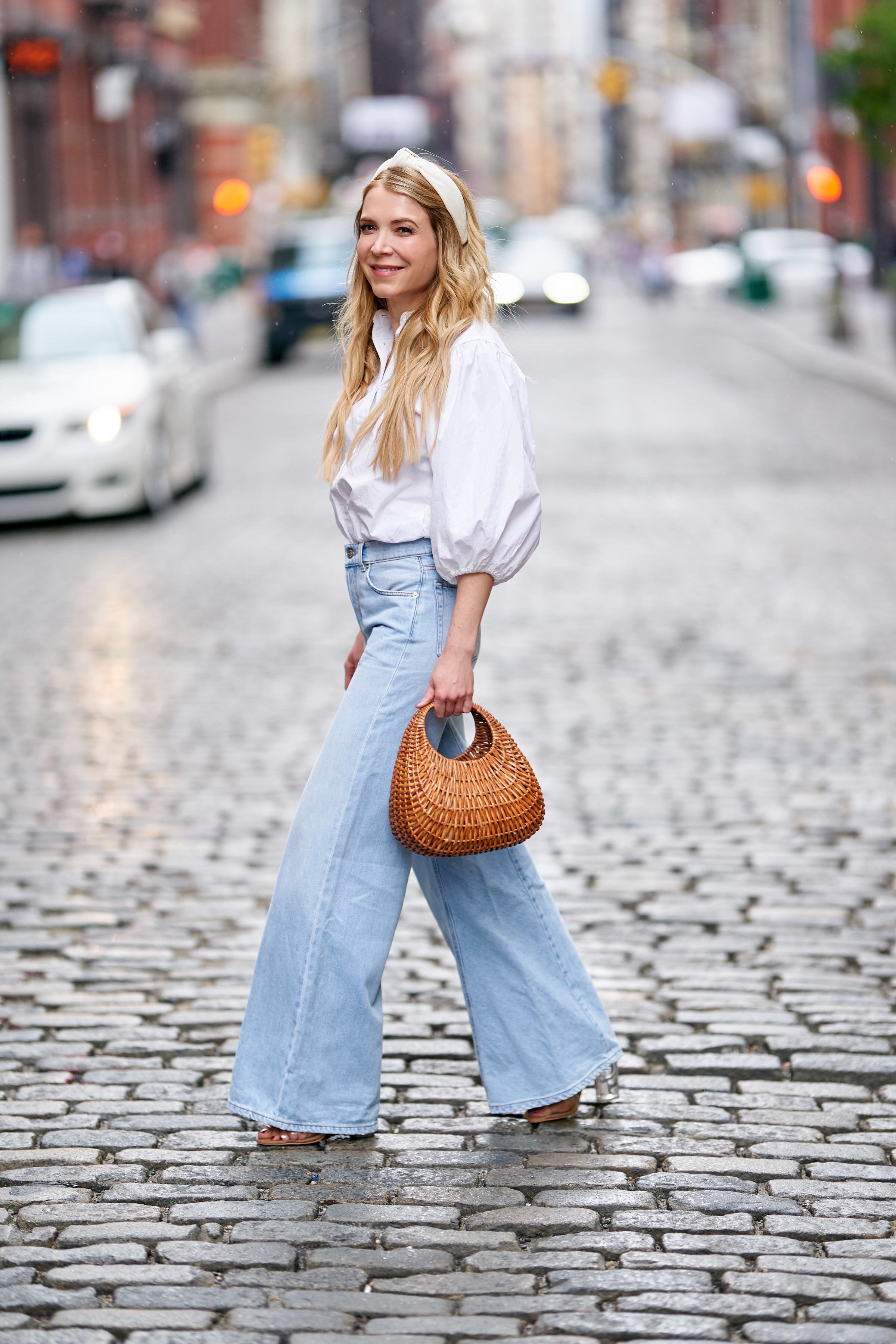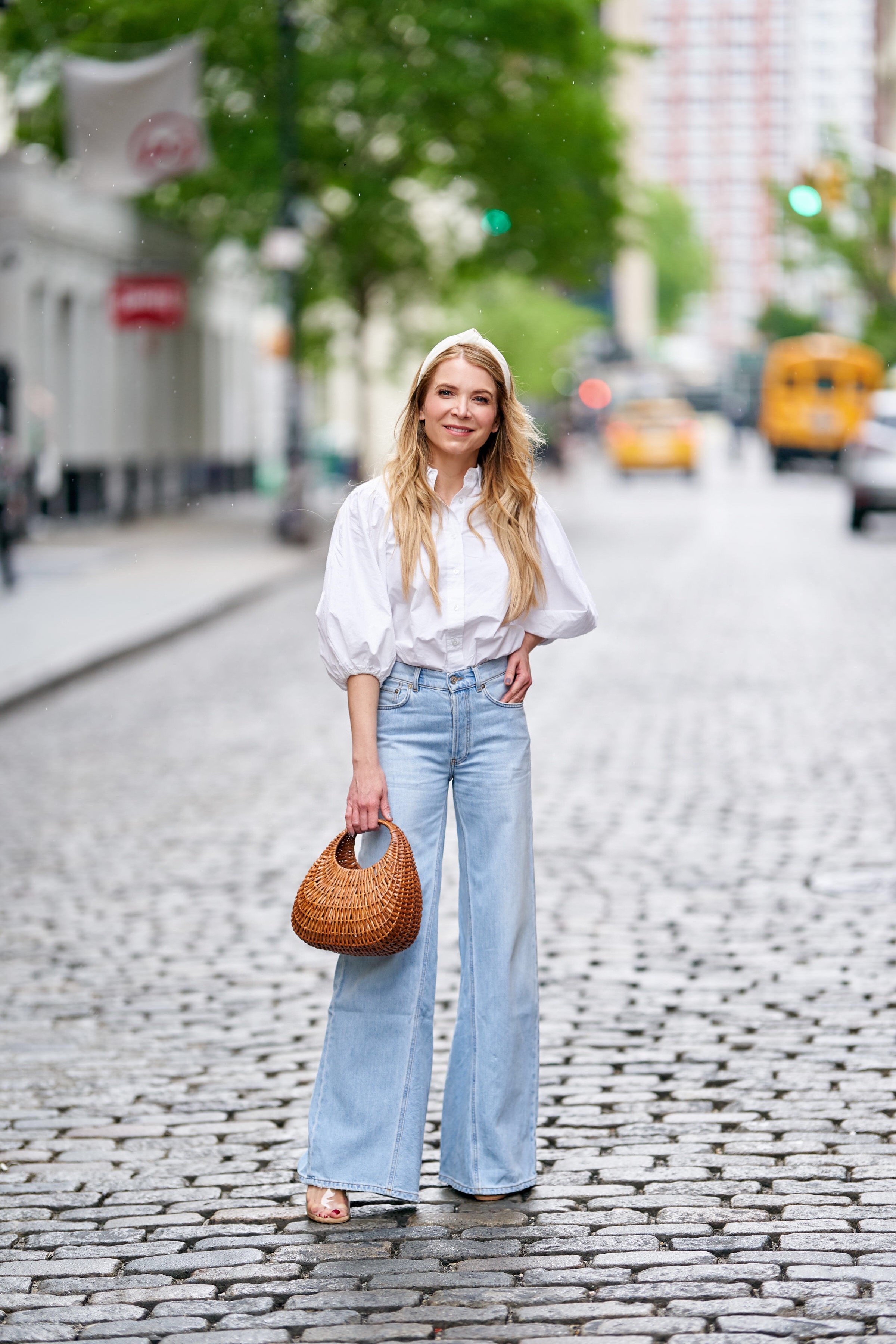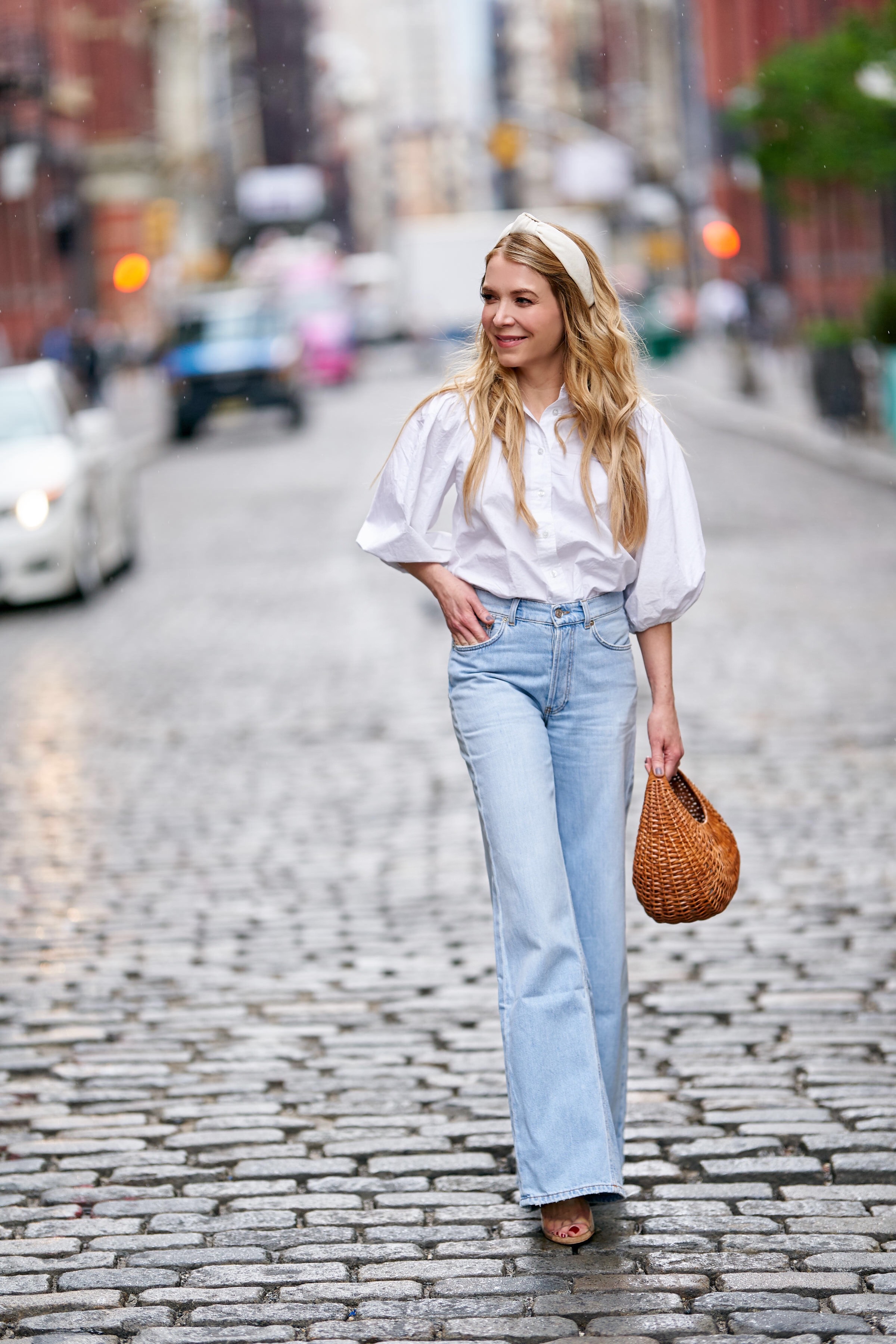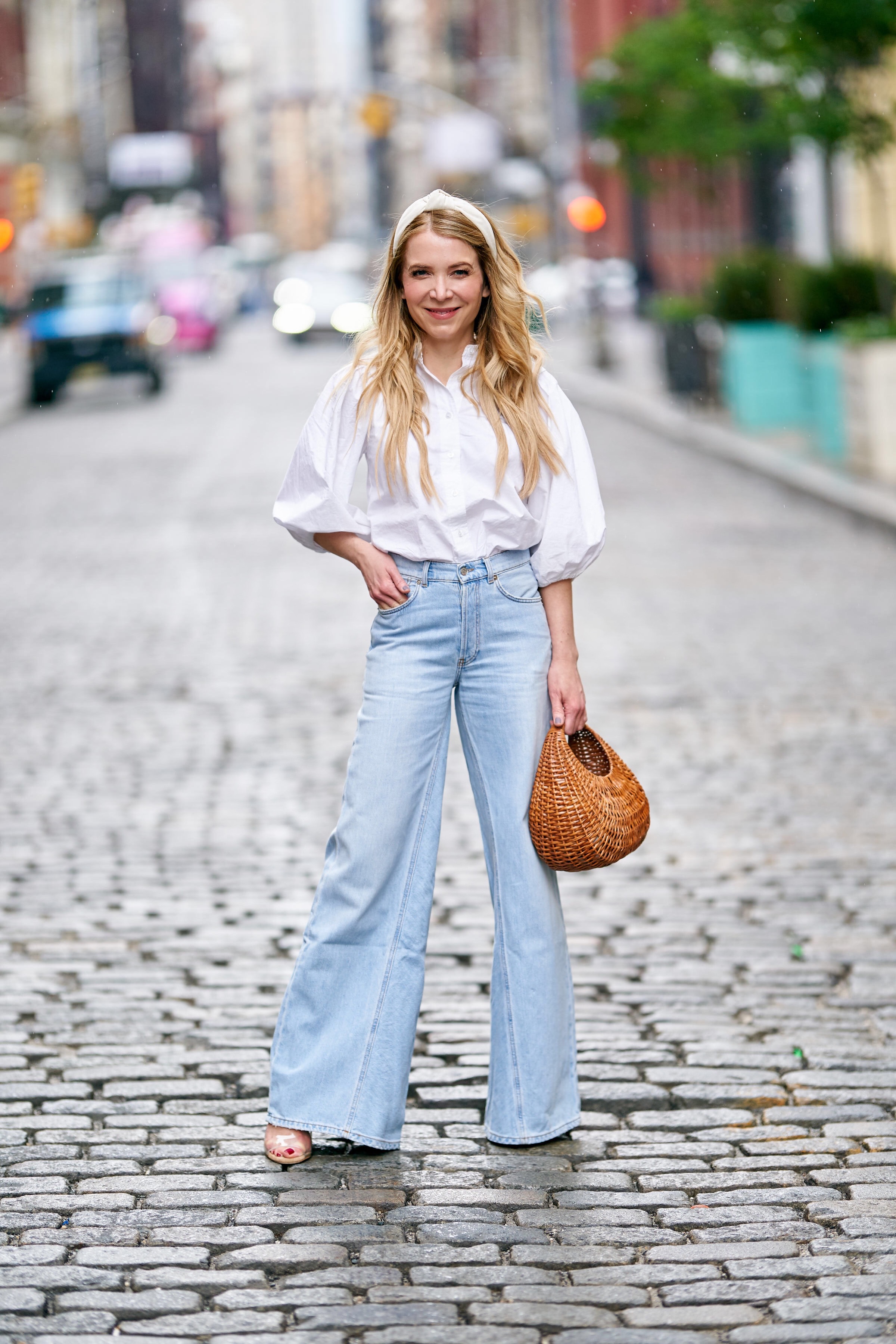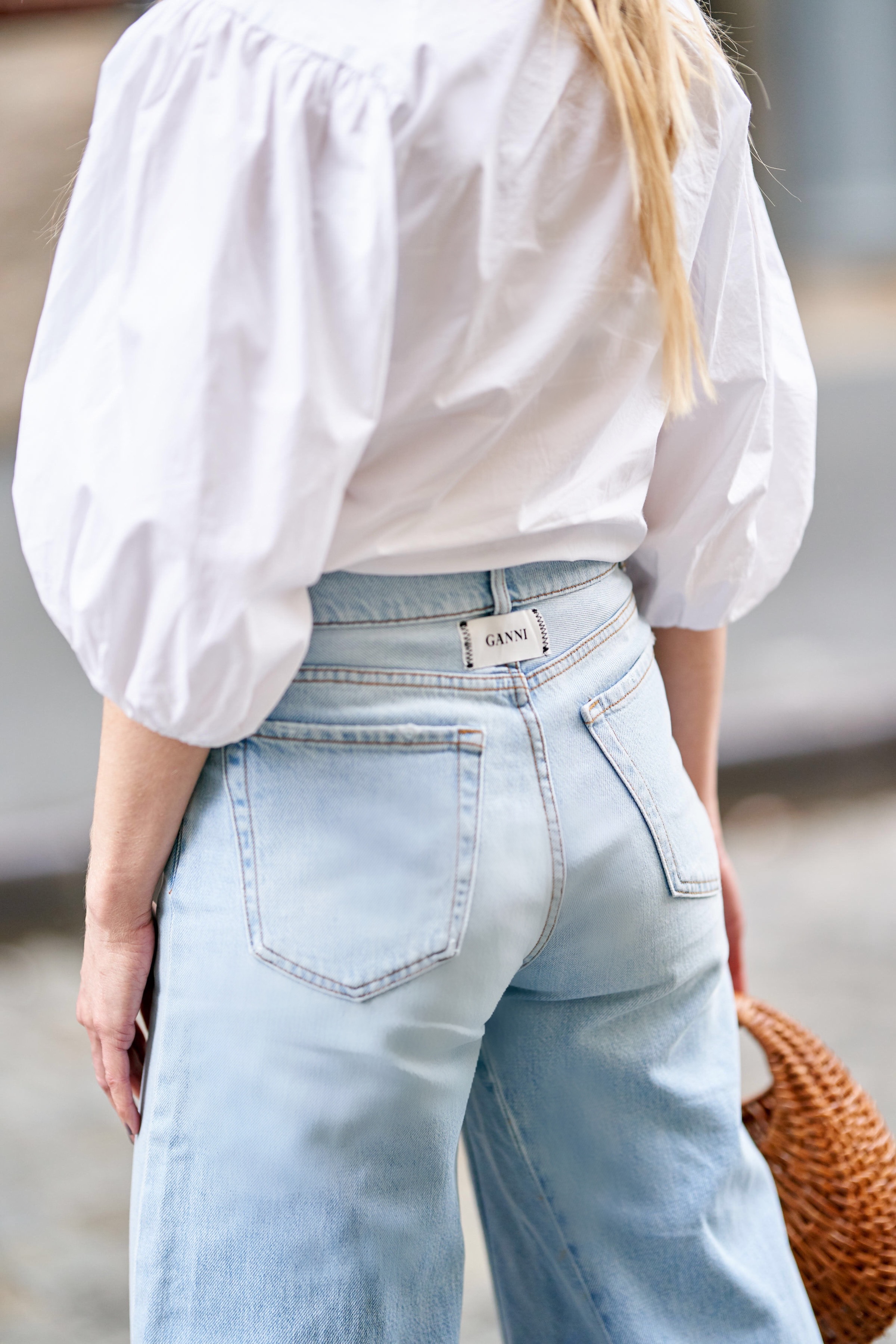 Hope you have a happy Tuesday filled with positive energy!
I hope everyone is having a great start to the week!  Today I am going back to the RH Rooftop (talked about it in this post) to have lunch with my friend Paul, a parent from school.  He and his husband Ryan are raising Paul's niece who is now 9 and is friends with my daughter, Chloe.  They are the sweetest family and I always love hanging out with Paul.  He is so positive, fun, and friendly and he has great energy.  Every time I hang out with him, he puts me in a great mood.  I love people like that!
Thanks for reading!
xxxxx
Laura
Photos by Mike Kobal