Dress: Zimmermann and here | Bag: Shrimps | Shoes: Tibi from last season, similar new season ones here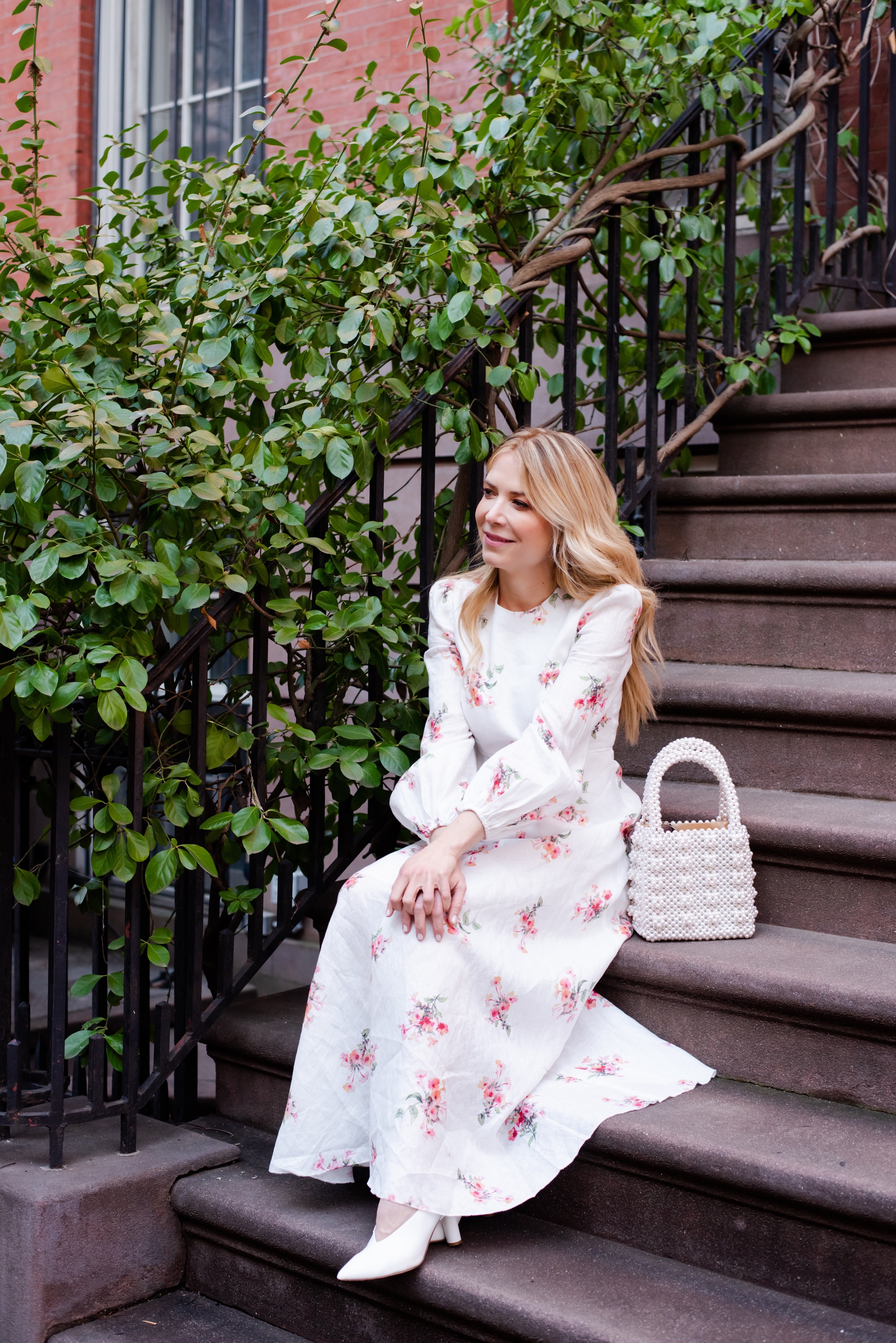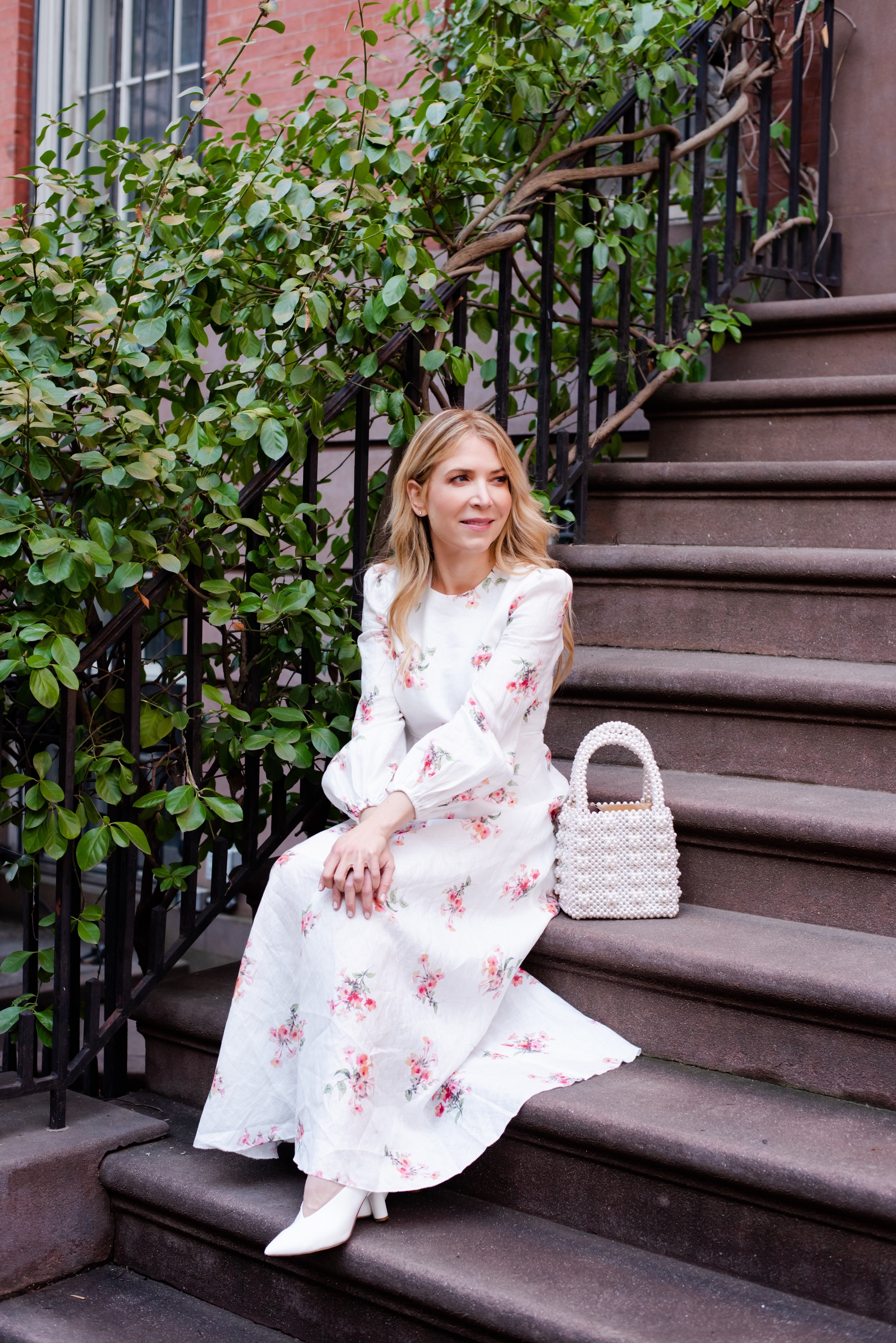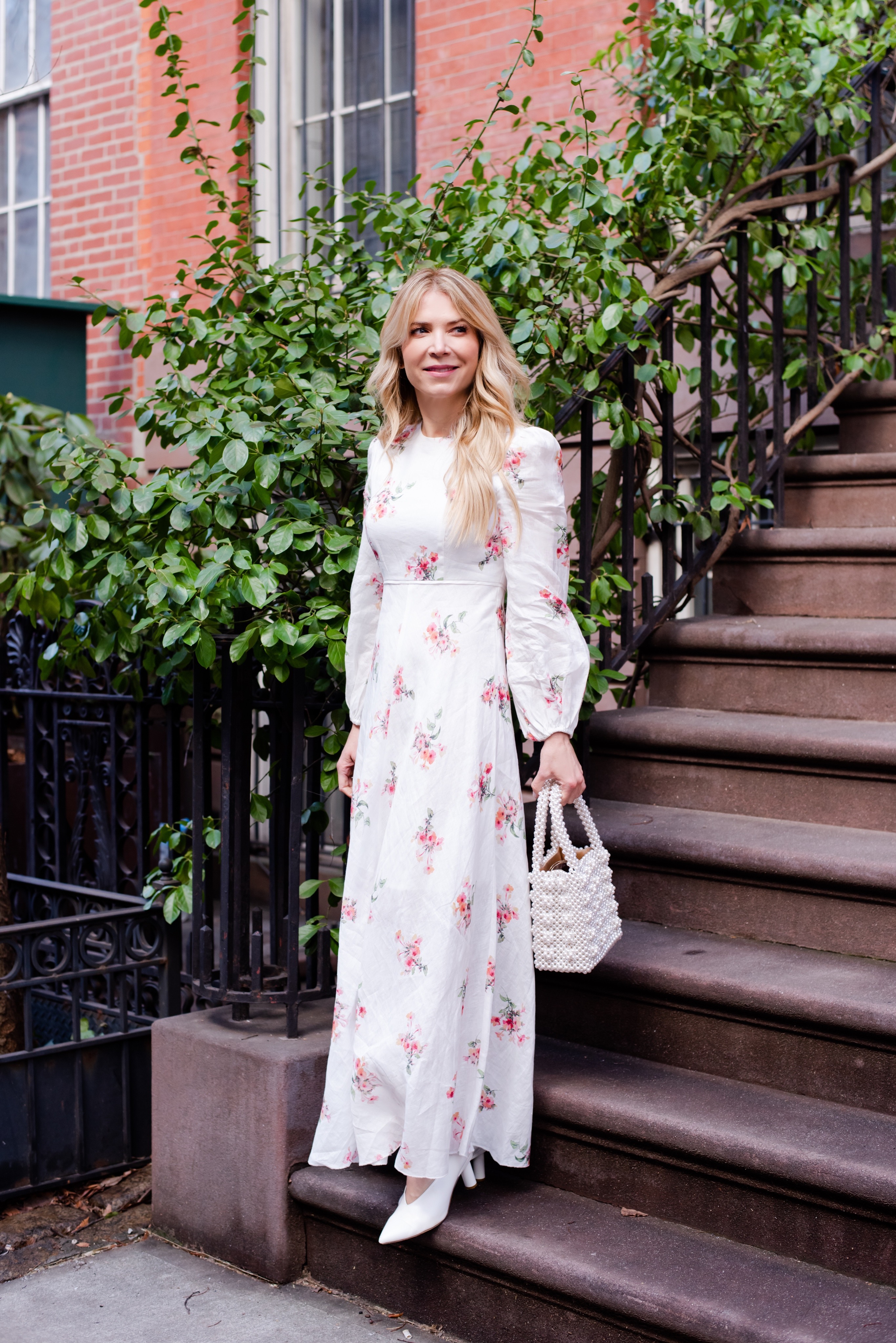 I have been trying to spend less on clothing lately, but when I saw this Zimmermann dress last month, I could not resist it.  It is made of really lightweight linen, and is such a flattering cut – I think it is one of my favorite dresses I've ever owned.  After I got it, it sold out completely on Net-a-Porter, but they have just restocked it (here) although they are already sold out of size 1 (which is what I am wearing).  It is also available in all sizes on the Zimmermann website here.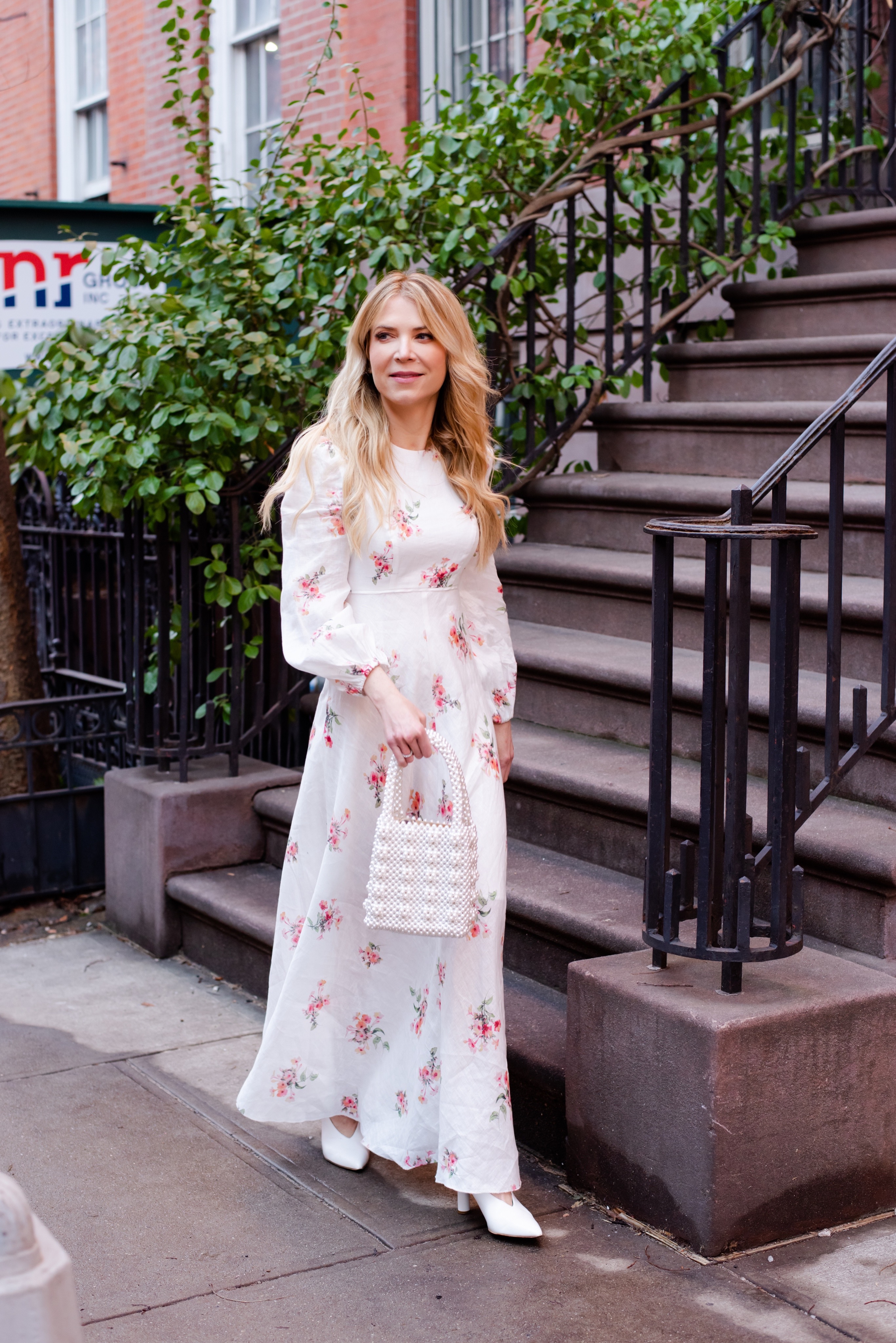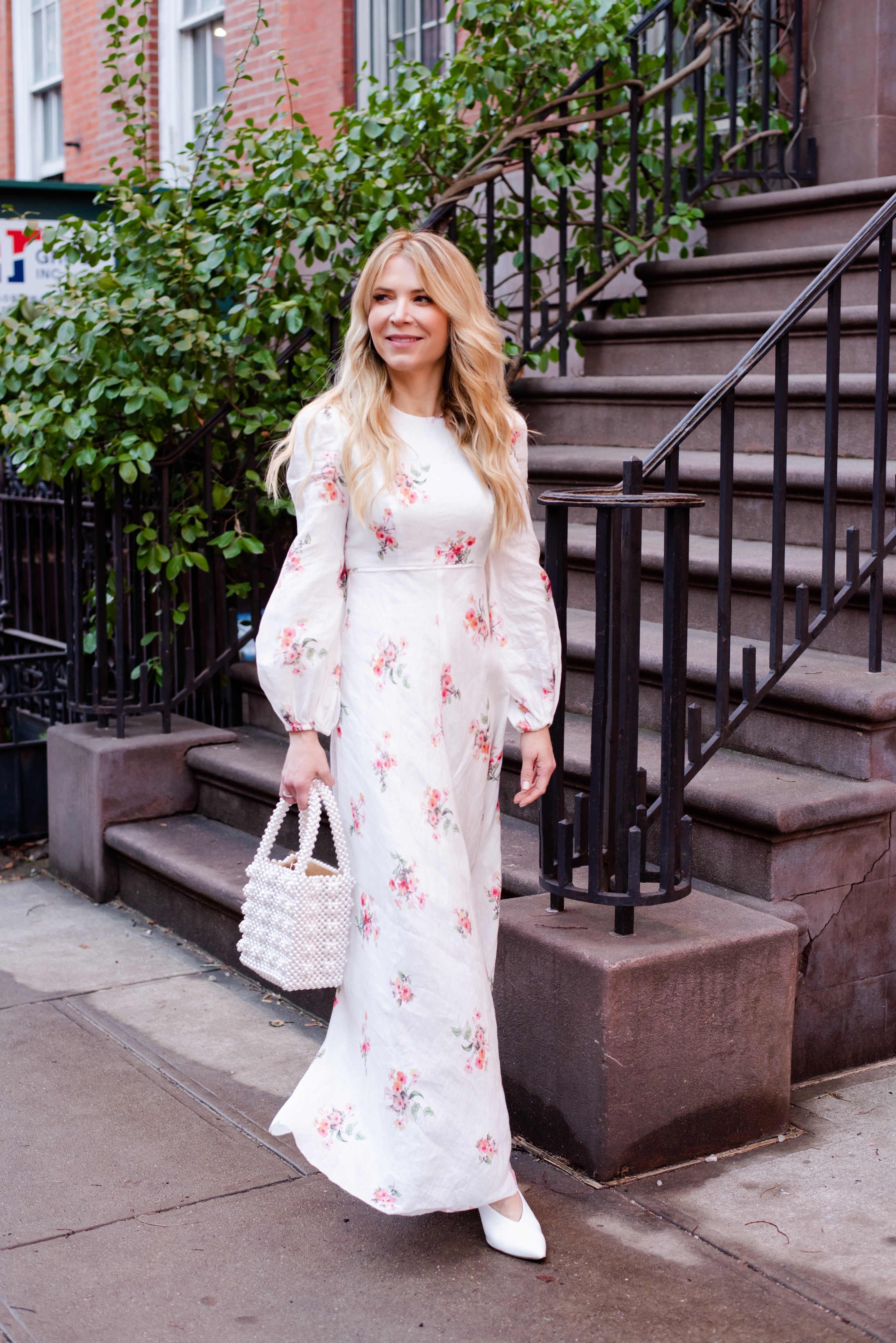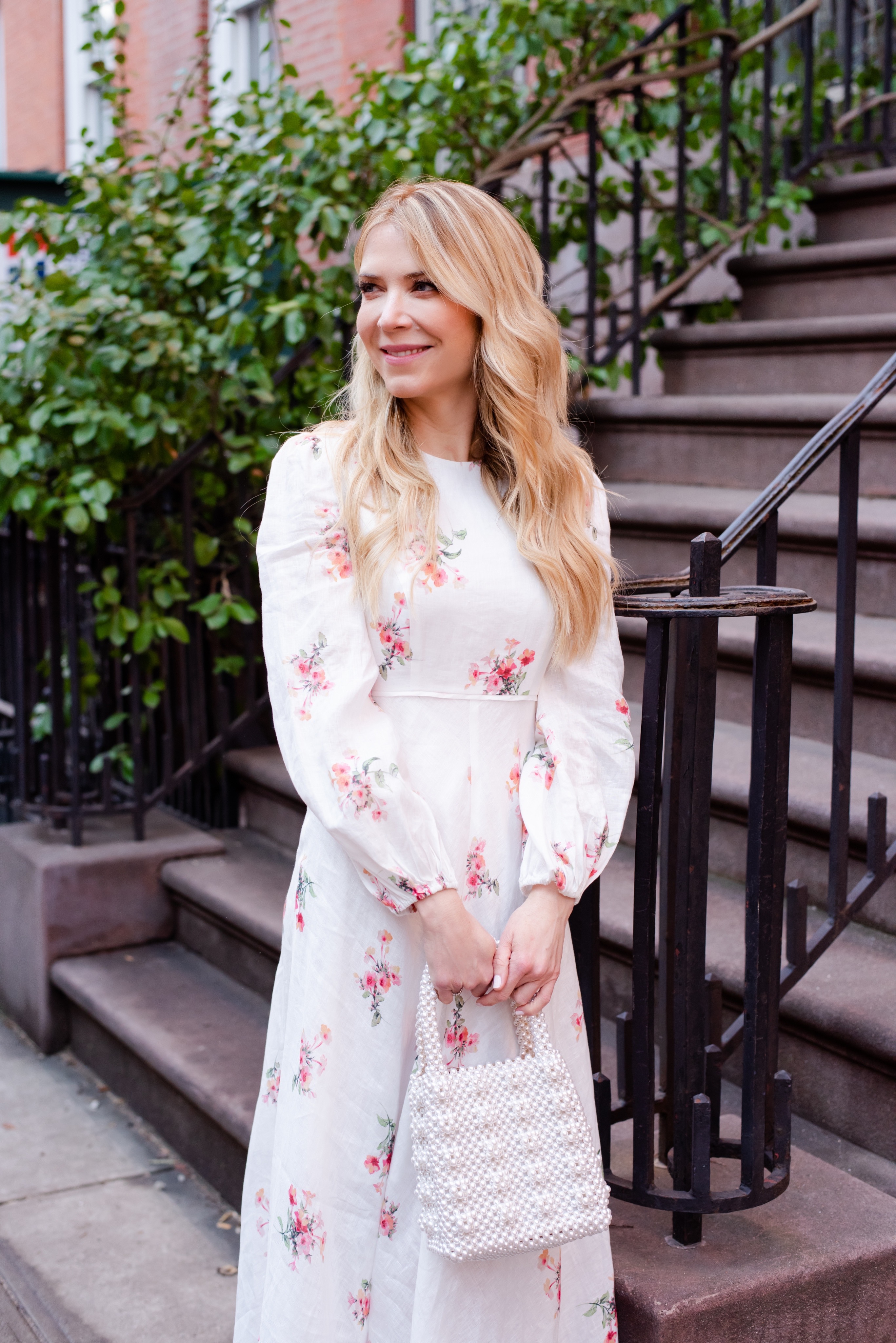 Zimmermann is one of my favorite brands, and I have posted about their clothes several times – in this post I am wearing my first ever Zimmermann dress, which I still have and love.  Everything I've bought from them I wear over and over, like this one from last summer as well.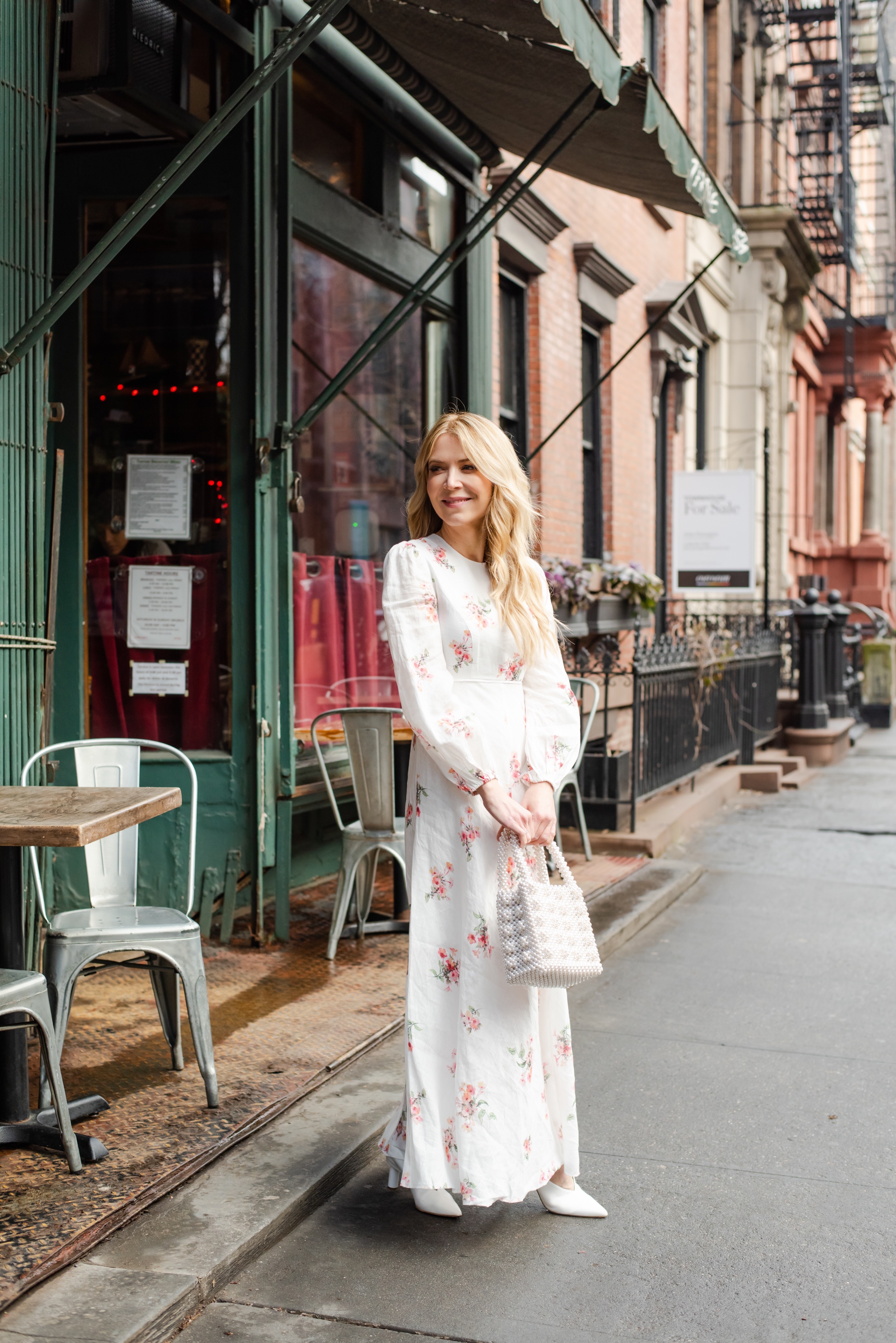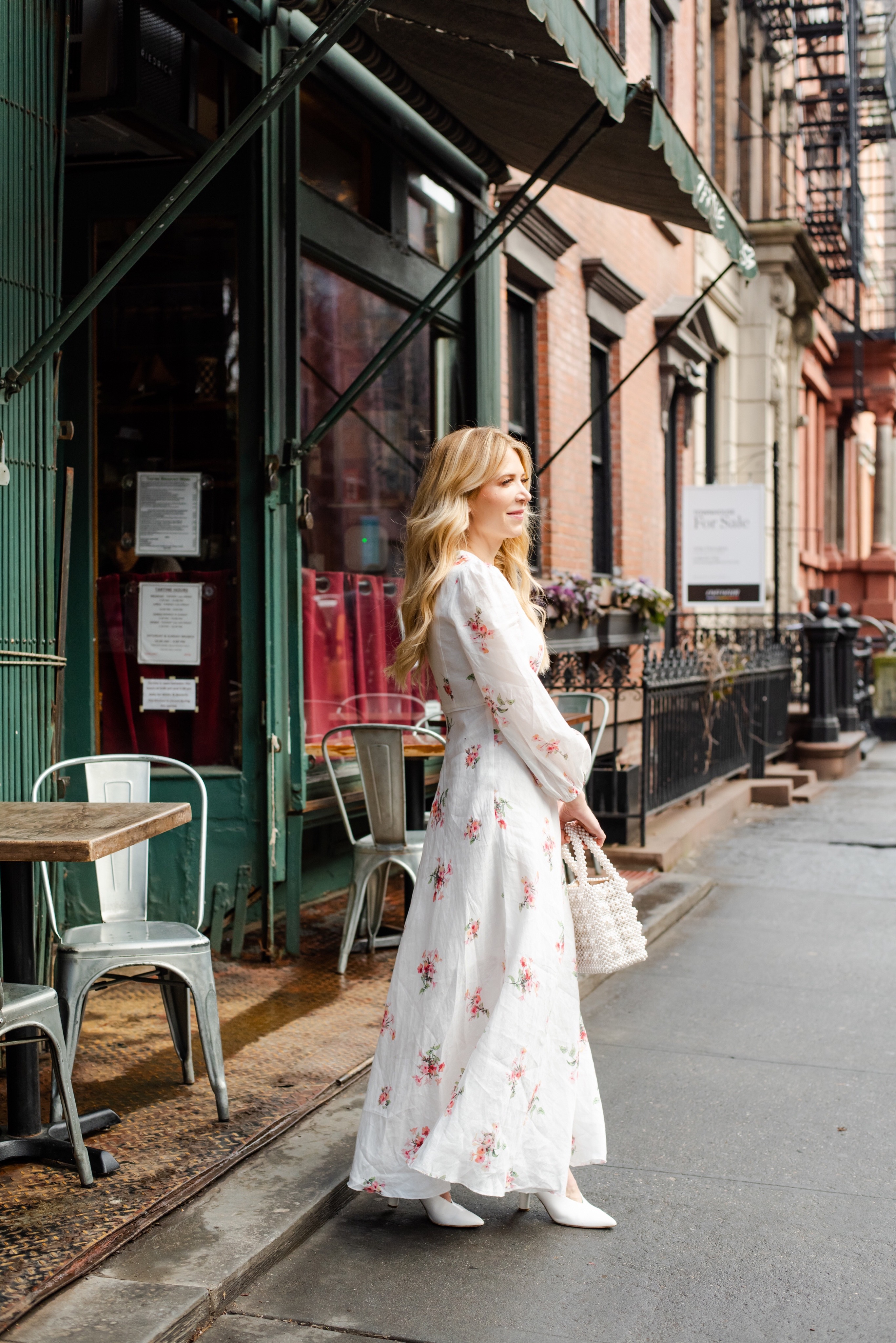 Our eldest daughter Chloe woke up yesterday with a fever of 103 degrees!  She's been so sick over the past two days.  We took her to the doctor this morning and she tested positive for the flu!  Poor baby.  We were supposed to fly to California tonight for the week for spring break, and we've just canceled our trip.  So sad!  And it is her birthday tomorrow, she is turning 9!  We will be celebrating in New York now instead I guess.  Life doesn't always work out exactly as planned, that is for sure!  Oh well… it will be nice to have a quiet week at home to catch up on things and just relax a bit.  We will also plan some fun things to do around New York City with the girls, maybe act like tourists in our own city!  It could definitely be worse…
Thanks for reading and hope you are enjoying your Sunday!
xxxxx
Laura
Photography by Alexis El Massih
SHOP THE POST