Skirt: Zara | Blouse: Rebecca Taylor (similar here (on sale!), here, and here | Bag: Prada | Sneakers: Alexander McQueen | Sunglasses: Quay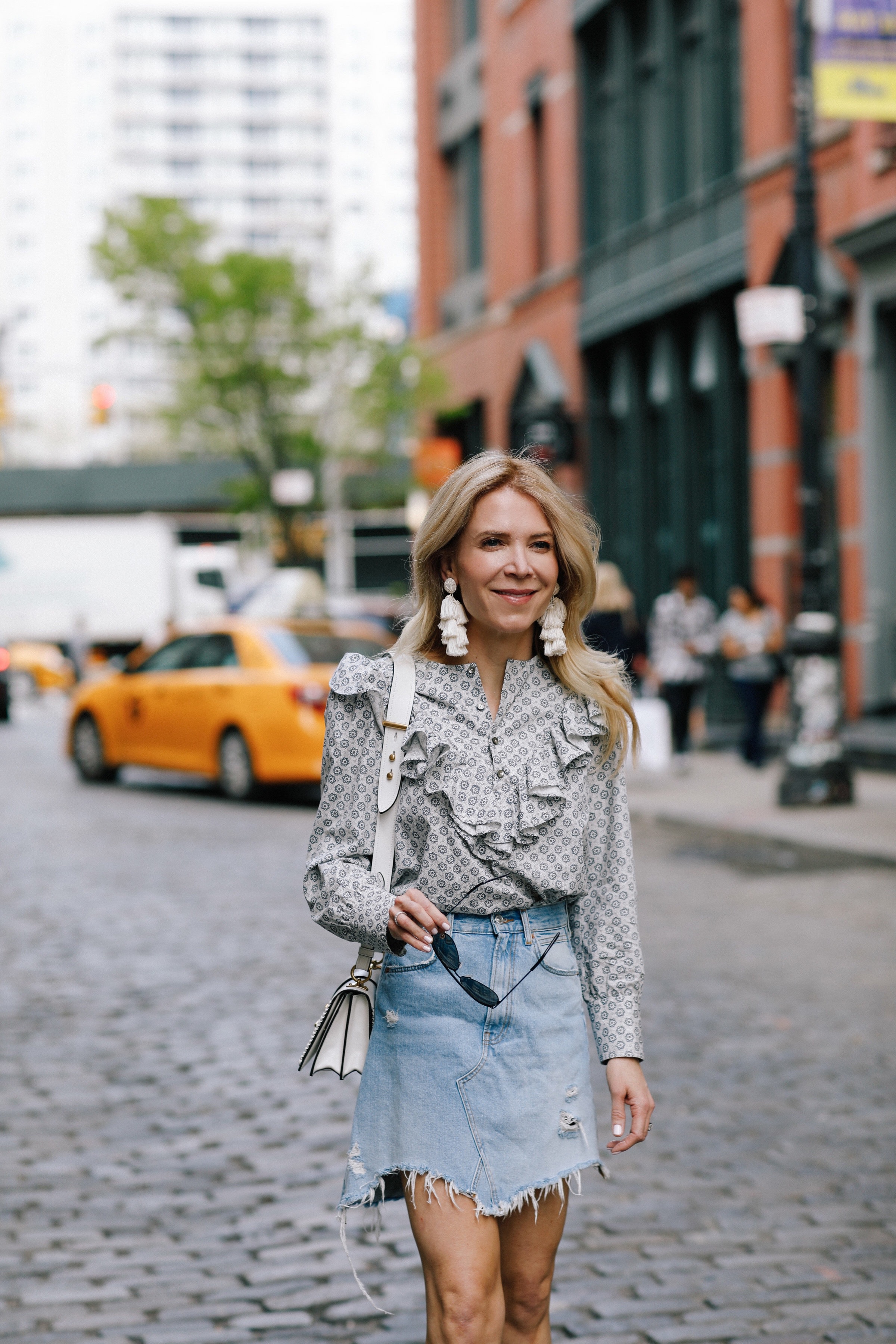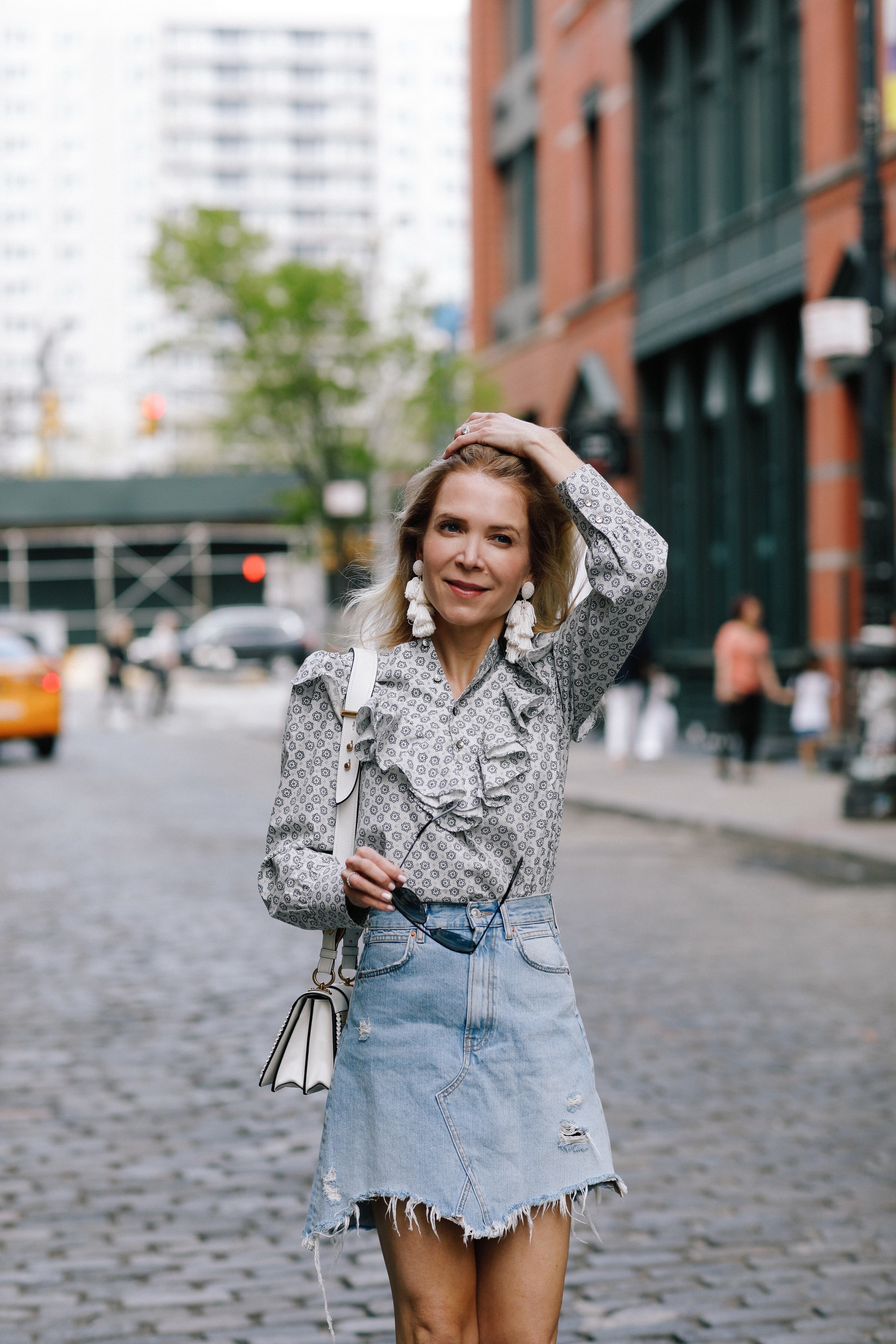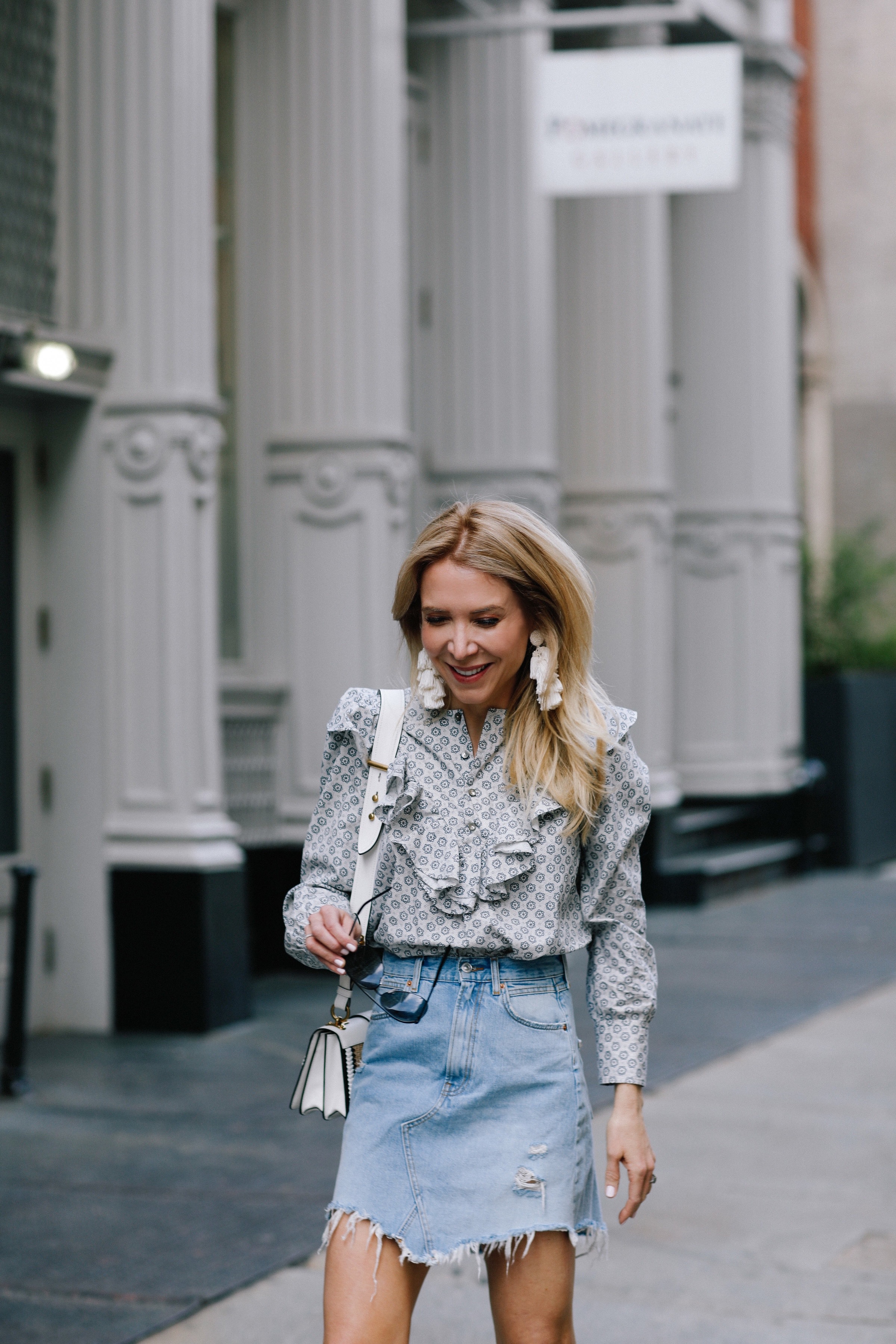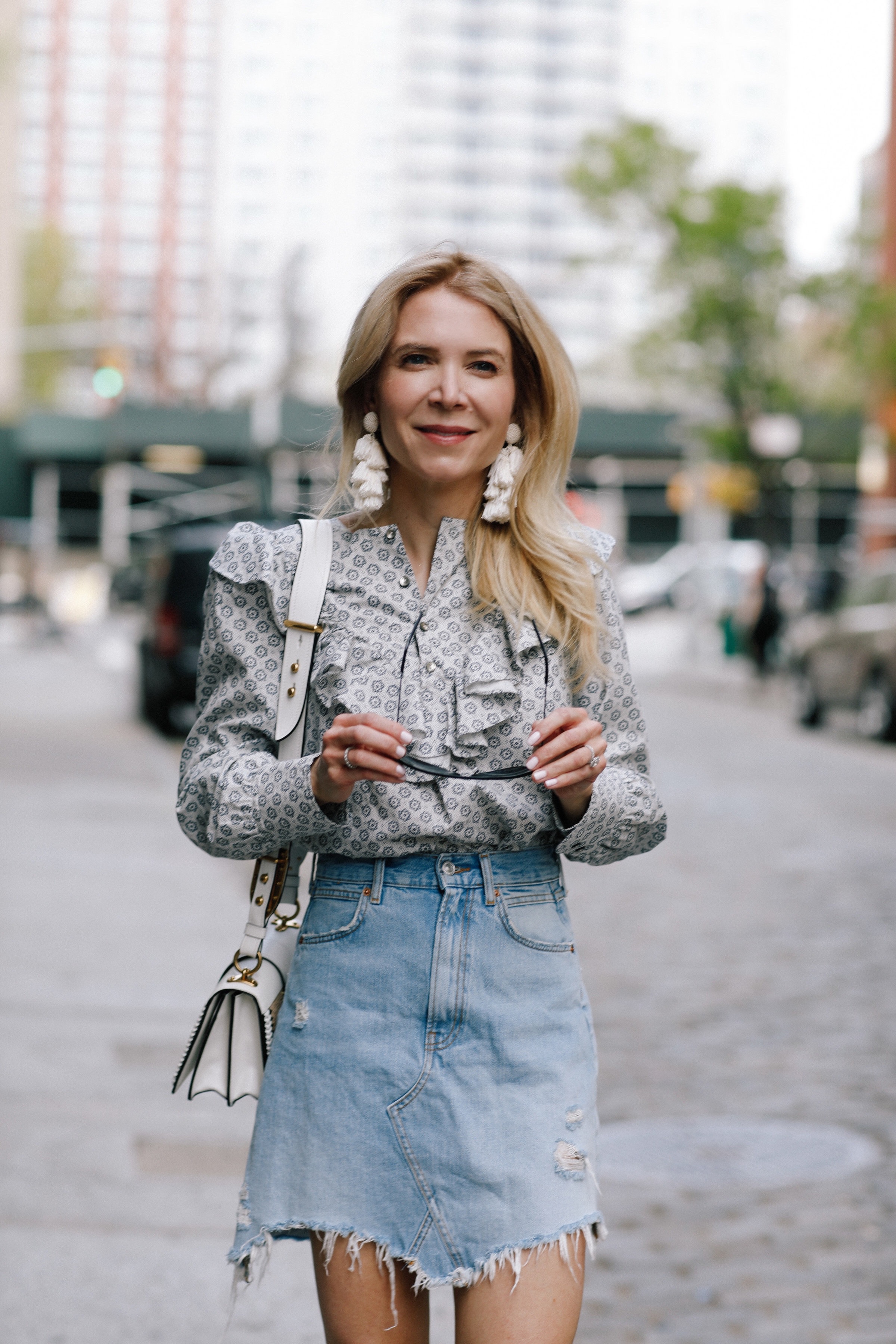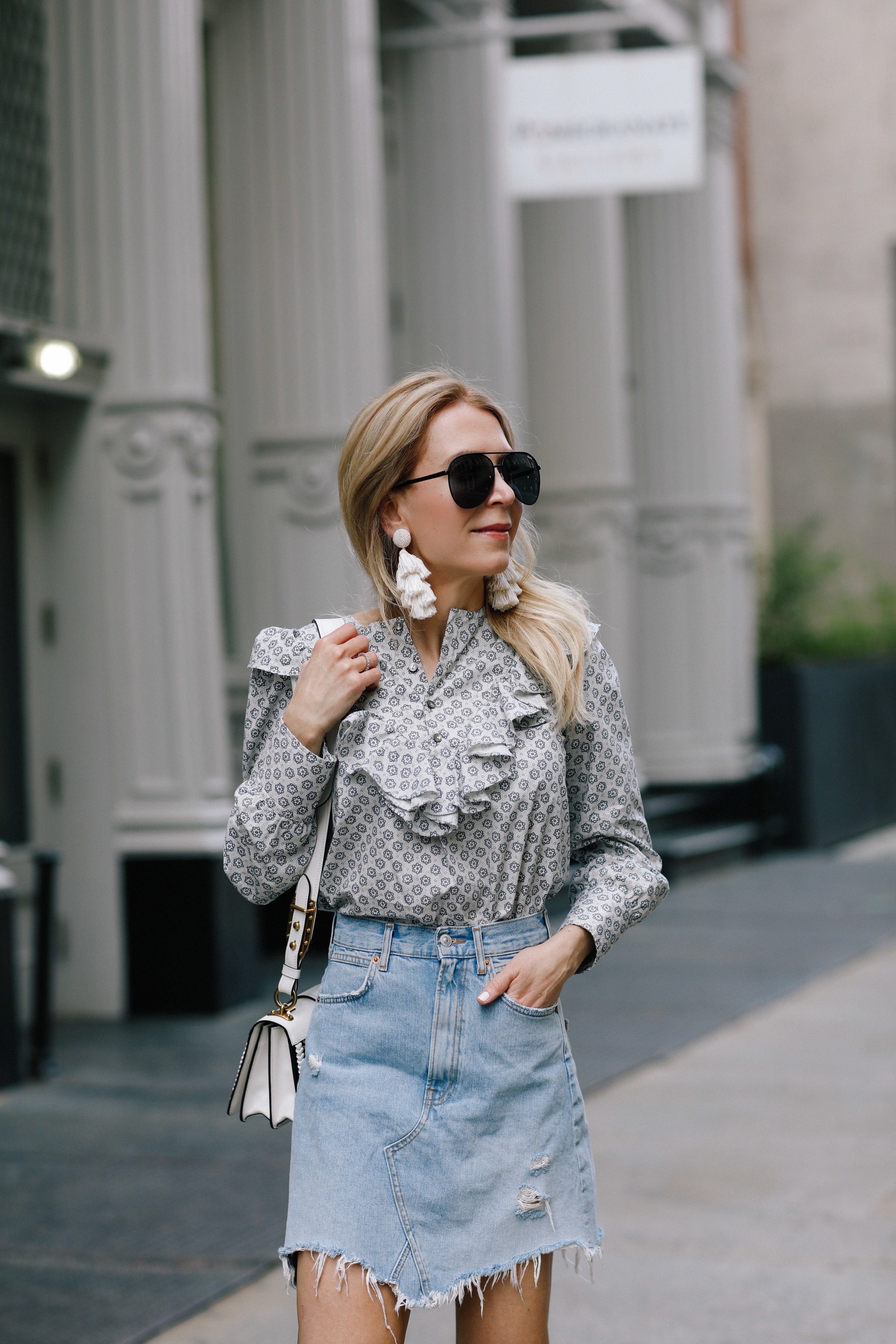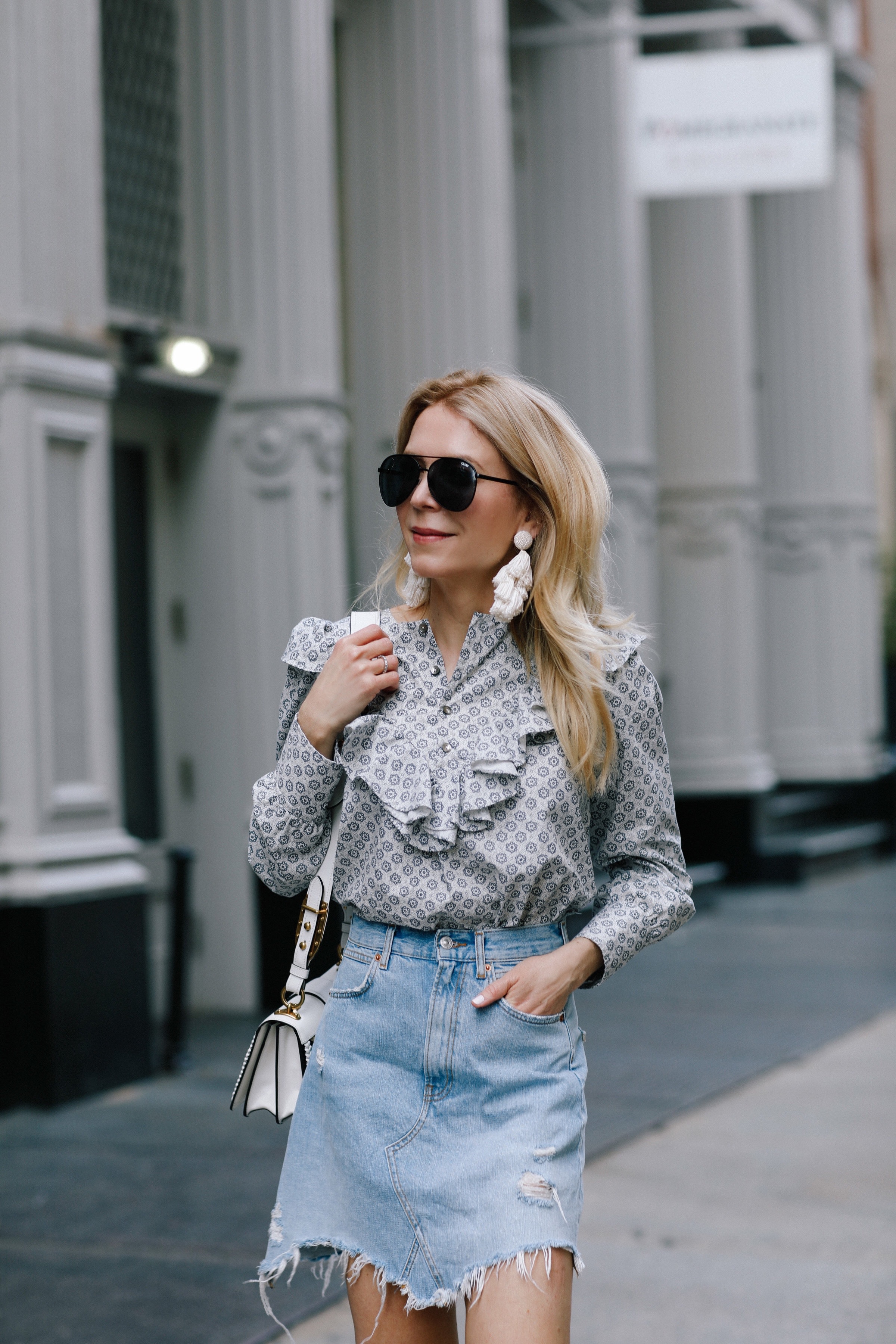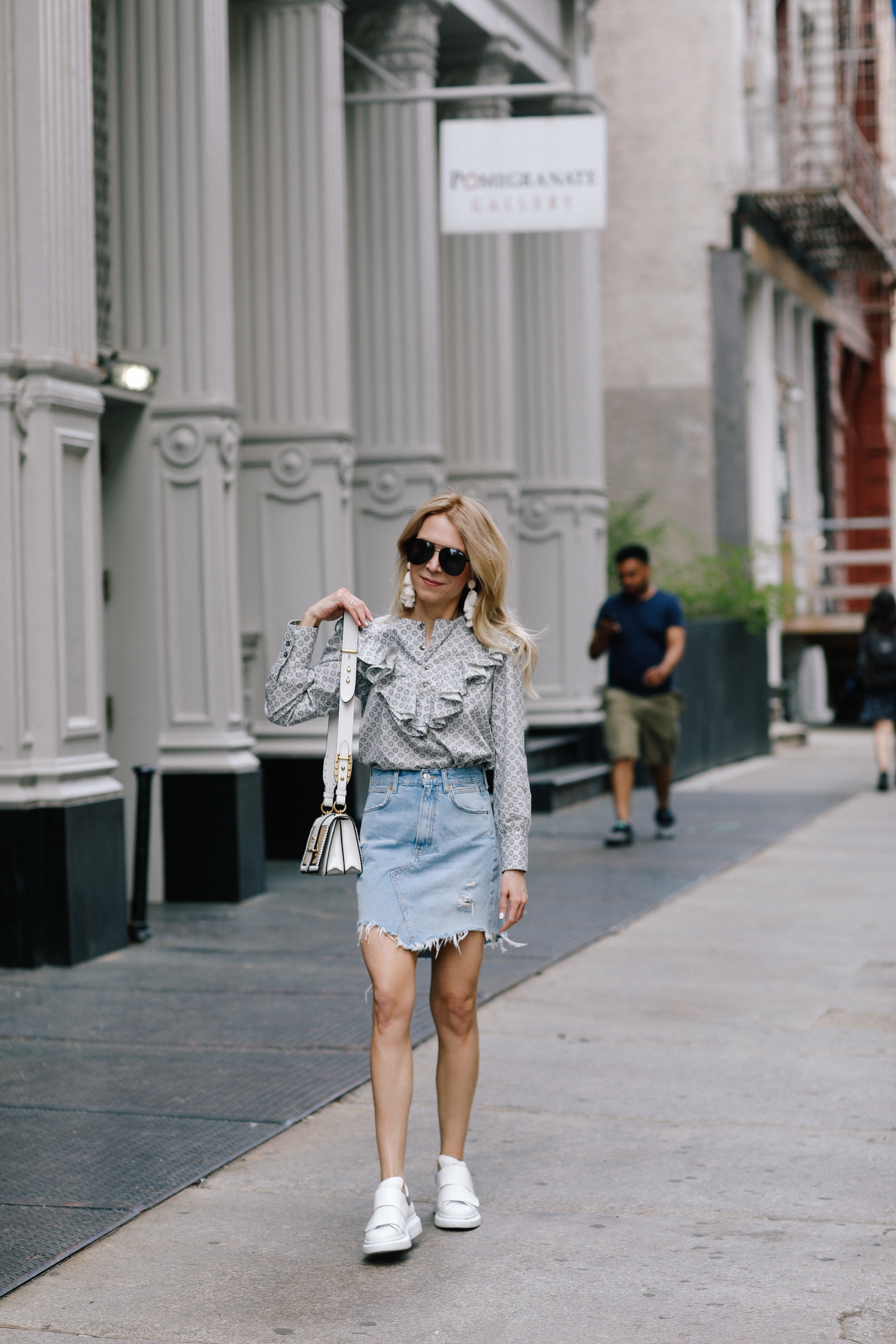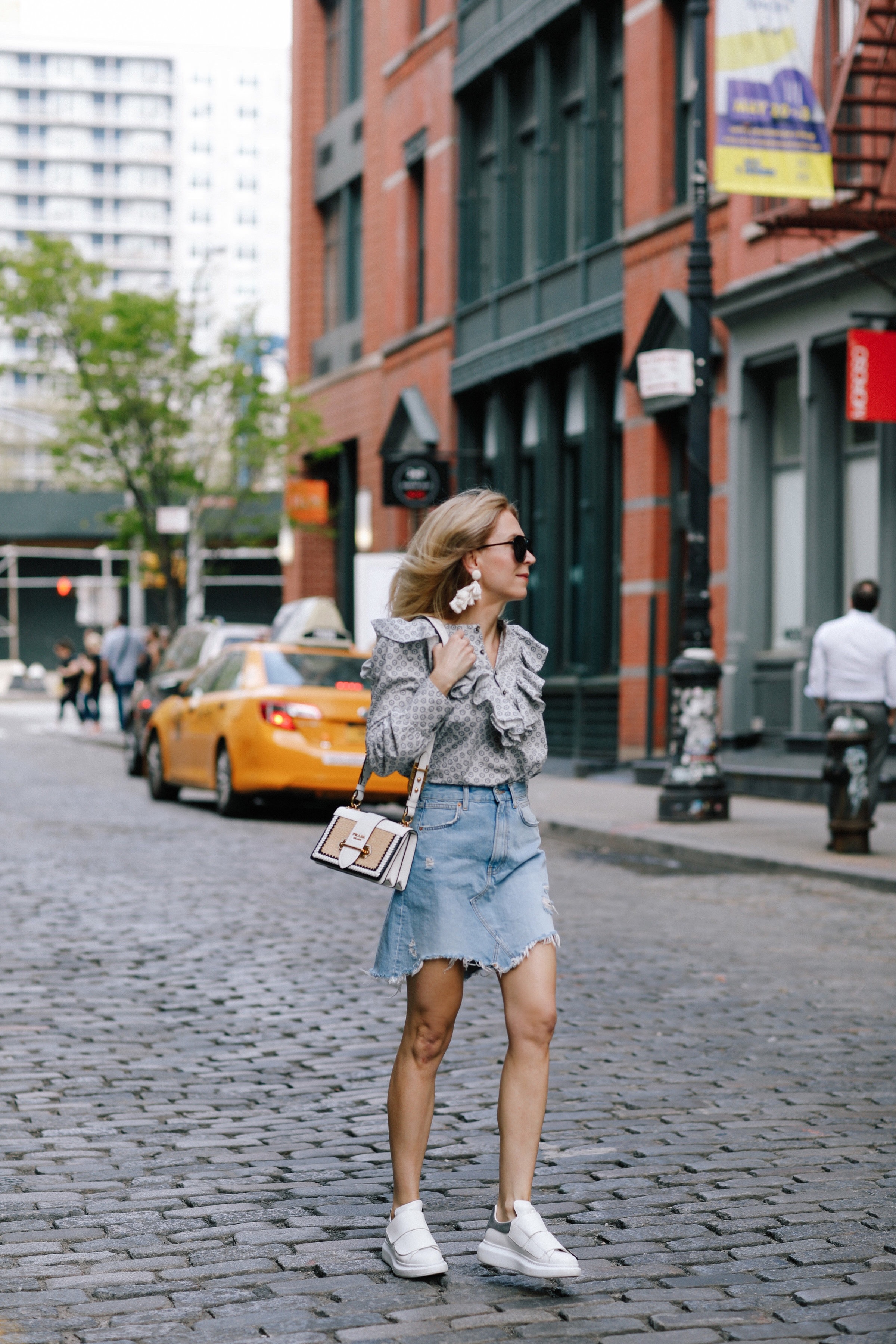 I was in Zara with a good friend and we both spotted this skirt, tried it on and got it!  She ended up returning it the next day because she found a Madewell denim skirt she liked better (they have the best denim everything!), but for me, this one was perfect, so I kept it!  I like how there is a bit of a "v" in the front and its all distressed.  It might be too young for me, but oh well.  It fits comfortably and I feel is a good length – it is not too short, and not too long, it is just right.
And this blouse is by Rebecca Taylor (La Vie) from fall 2017, but I think it is light enough to wear in spring and early summer.  I love all Rebecca Taylor blouses.  Without fail they are so well made and well cut.  There are some great ones on sale on her site right now.  You can select Shoprunner shipping and get your items in 2 days, and there are free returns.  I am a HUGE Rebecca Taylor fan but I have not worn many of her clothes this season yet.  I got this lavender shirt dress (I wore it in this post) earlier this spring and love it, and I recently got this navy blue floral dress, but that's it so far for this season.  I am sure soon I will go back on her site and pick up a few more items.  I always love getting her clothing on sale.  Her clothing is timeless so even if you get something that is from the last season it will wear well and last you for a few years.
Thank you for reading, and happy Wednesday!
xxxxxx
Laura