Sweater: H&M (cannot find it online, but similar here and here) | Pants: H&M | Bag: Saint Laurent | Sunglasses: Céline (old)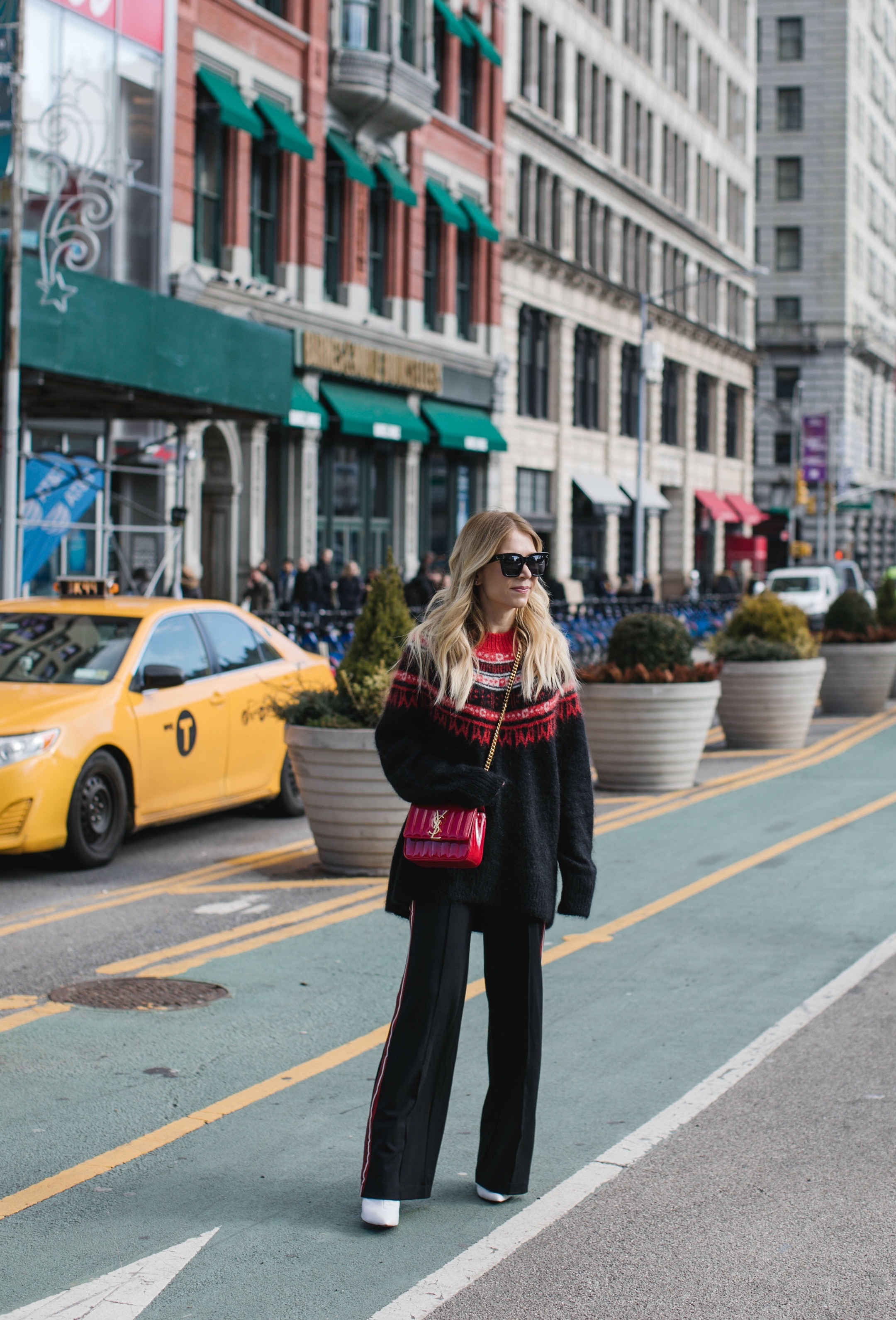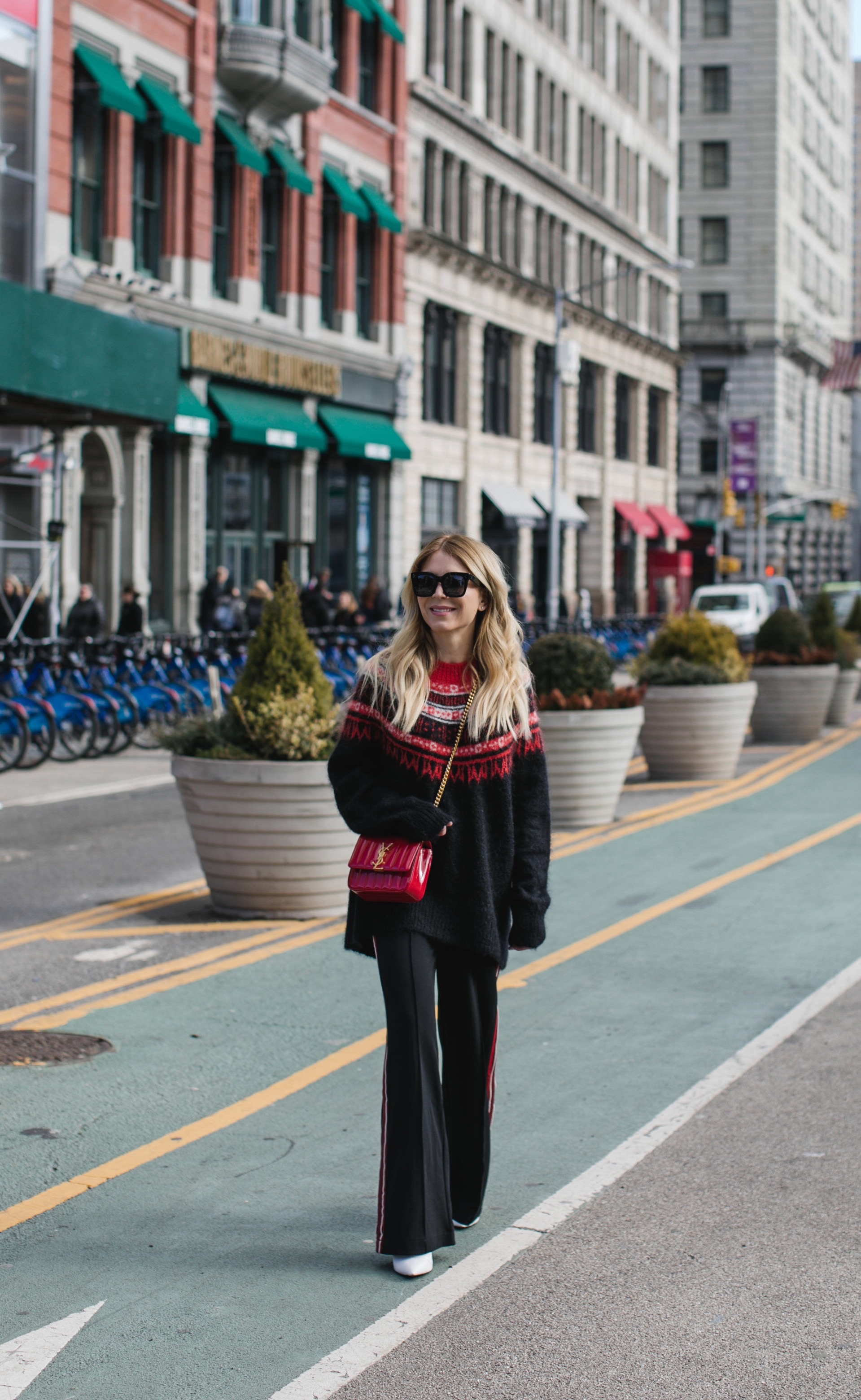 I am still so into Fair Isle sweaters (you may remember this post)!  When I found this Fair Isle sweater at H&M I snapped it up immediately!  It is so soft and cozy.  The sweater is still available in store at H&M locations here in New York City.  However, despite my best efforts, I can't find it anywhere online.  H&M can be annoying like that!   The good news is that I have linked to a few other gorgeous Fair Isle knits.  For example, this one from Topshop is a showstopper and so budget friendly at under $55.  When in doubt of what to wear, throw on one of these fun sweaters with a coordinating pant and you've got a ready-made outfit.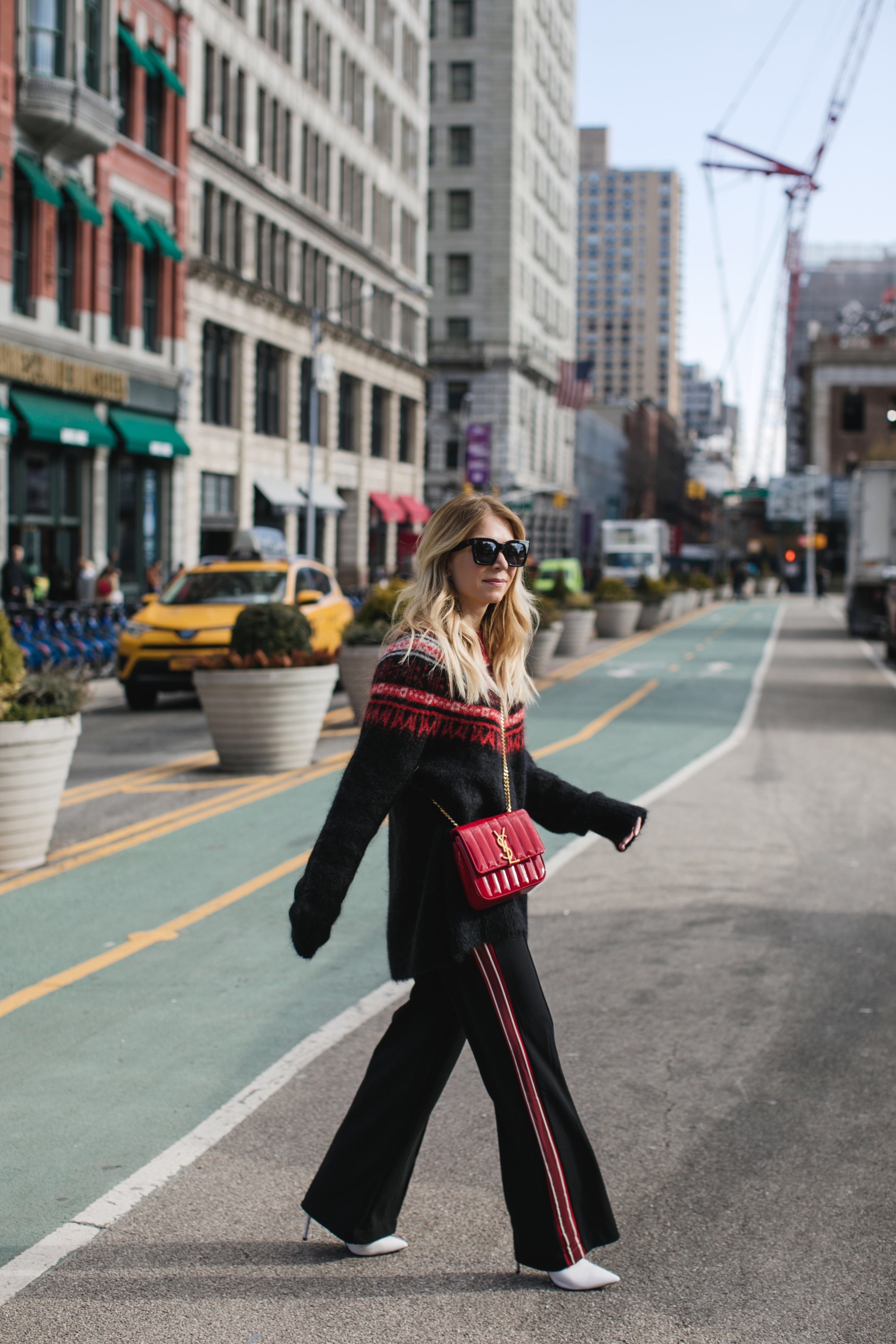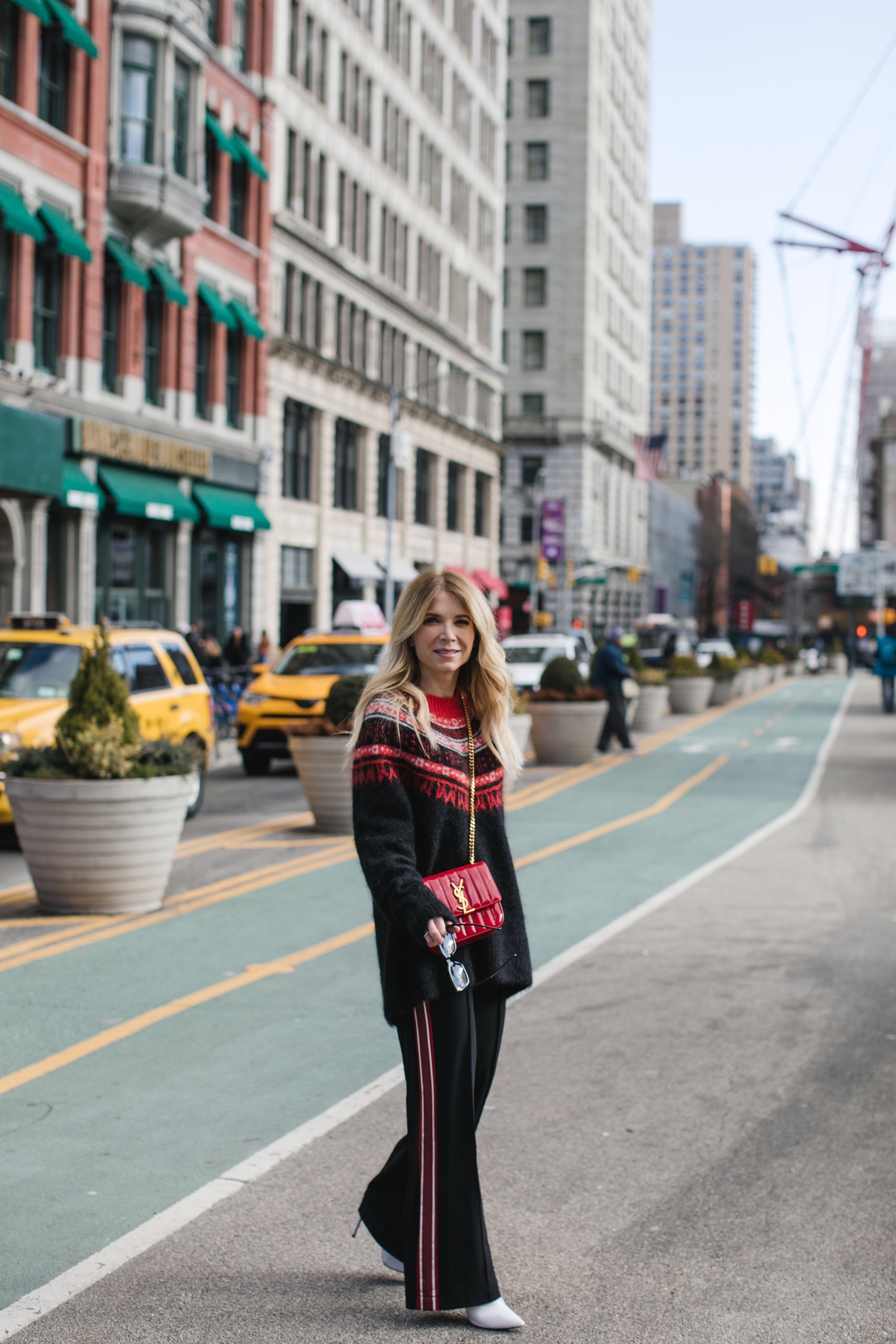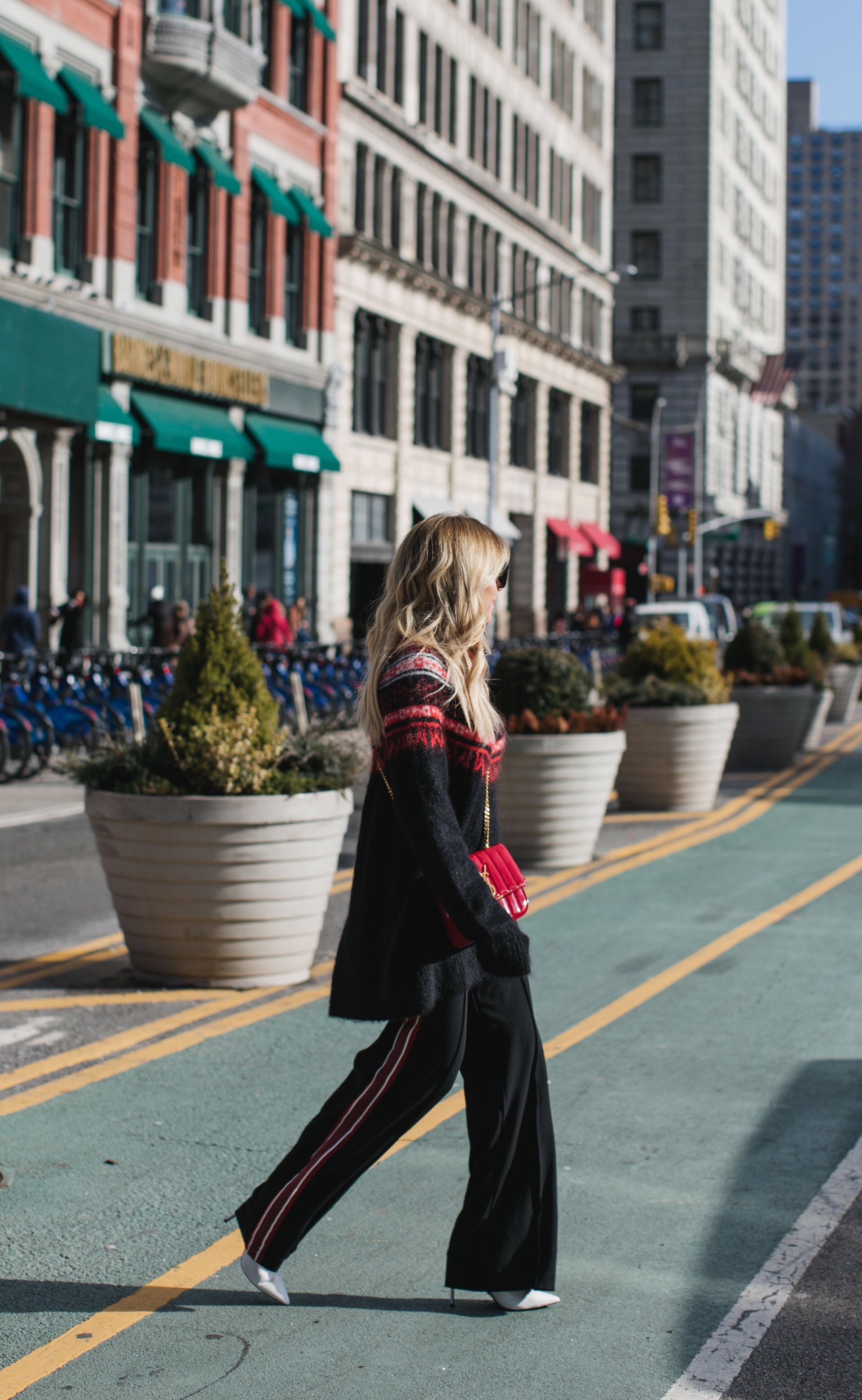 One of the things I always do when I get dressed is make sure I match or coordinate a bit.  Not everyone does this or even sees the need to do it, I realize.  All the same, I like to try to coordinate my outfits if I have time.  I love to make sure even if I am wearing different or even random pieces that it at least sort of ties together.  In my opinion, even a beautiful fair isle sweater might be a bit "blah" just over a plain pair of jeans.  But when you put it with coordinating side striped pants, it looks like a real "outfit".  The red stripe in the pants brings out the red in the sweater.  It is definitely not rocket science, and I feel so silly even to put it into words, but I consciously make an effort when I get dressed to make sure I have an outfit.  My point is only that if you play around with different pieces in your closet, you will see you can coordinate something interesting.  Even if you are rushing, if you do some advanced planning you can avoid just throwing on any old sweater with jeans.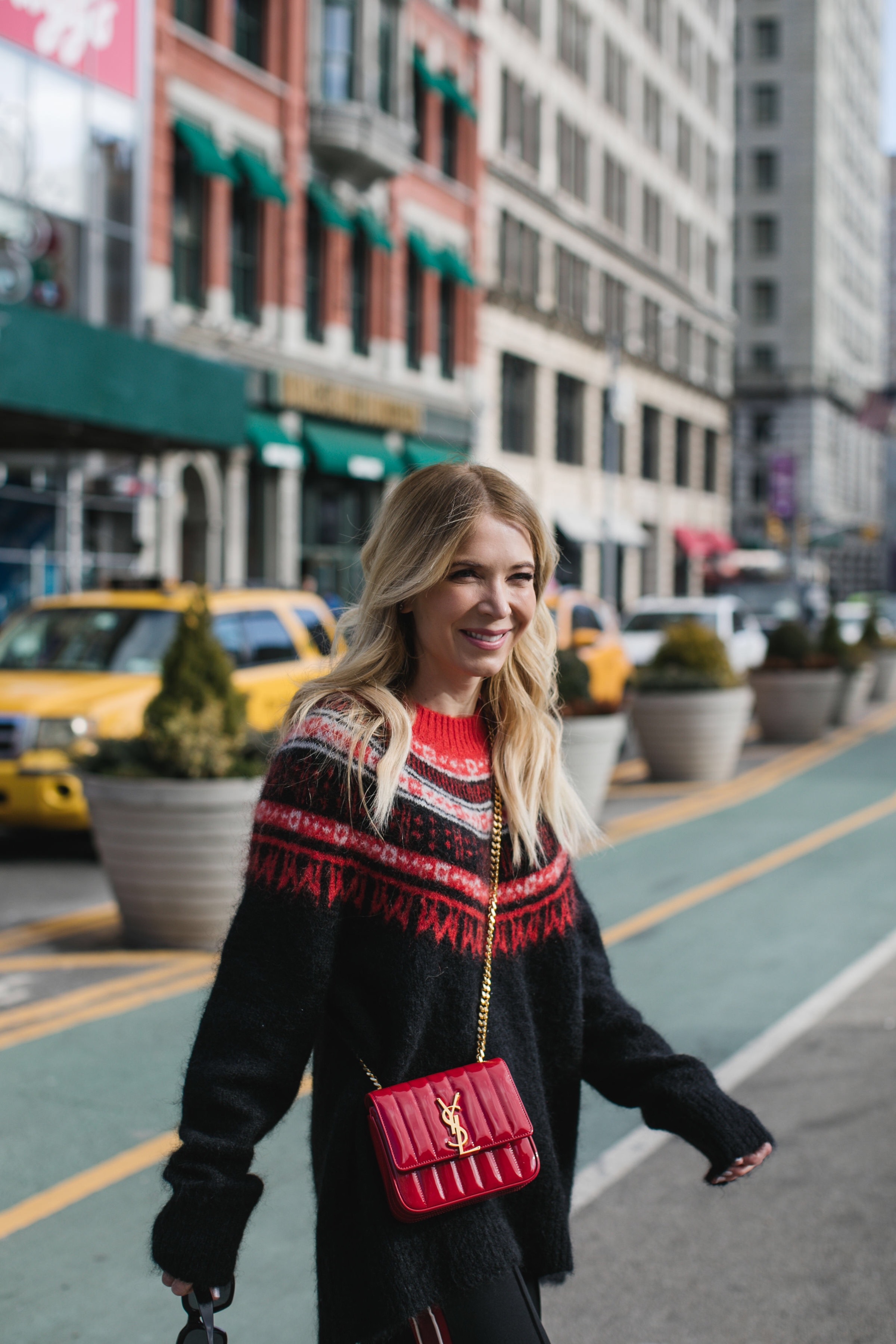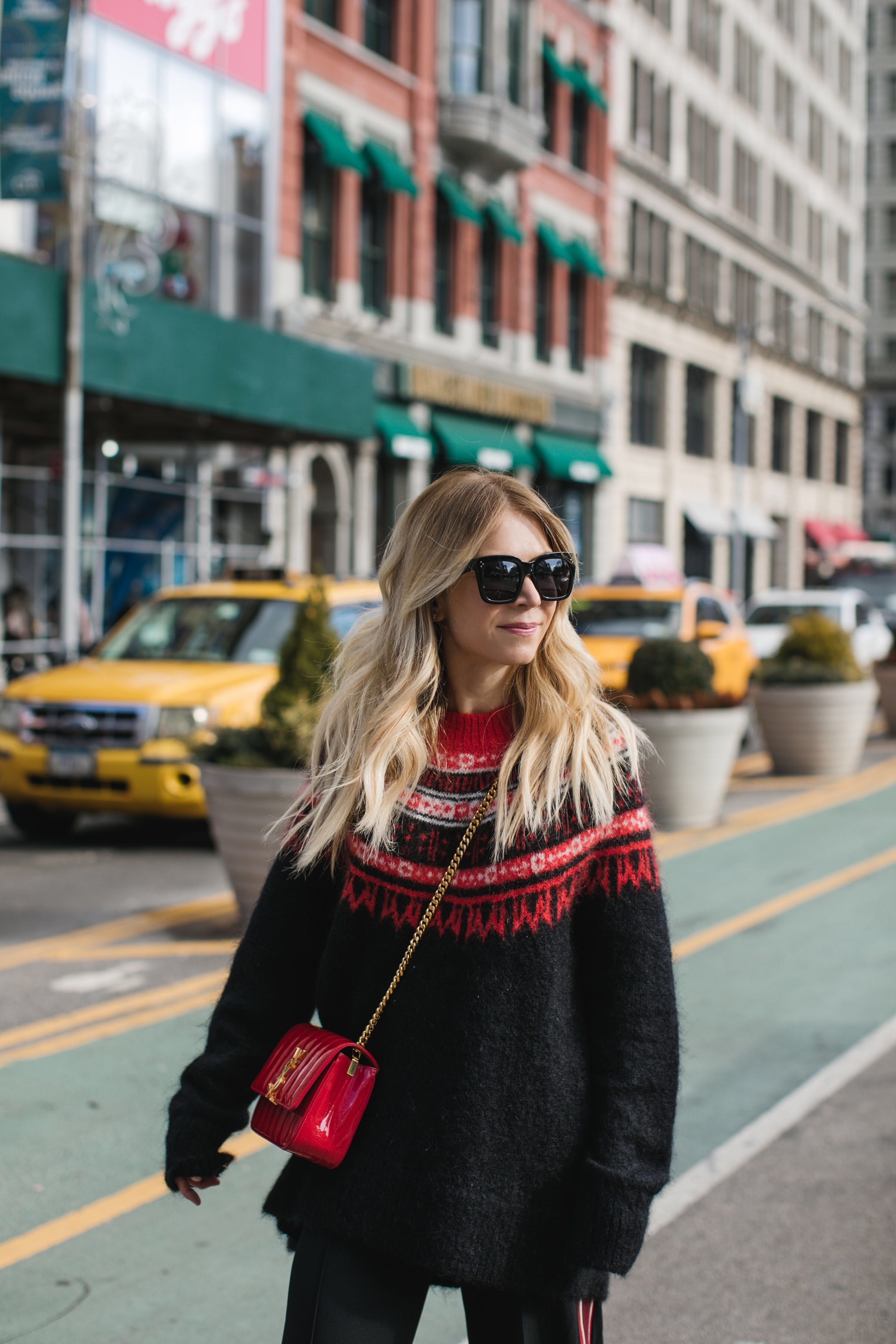 Feeling a bit blue today as it is the last day of my mom's visit.   We have to go pick up the girls from school.  We will take them to ballet and hip hop class, and then out to dinner.  I miss my mom so much (she lives in California and we live in New York City) so I love when she stays with us.  It makes me feel so cozy and secure, even at my age – it is just so nice to have your mom.
Thank you so much for reading!
xxxxxx
Laura
Photos by Lydia Hudgens