Sweater: H&M | Pants: H&M (only available online in brown, similar here) | Belt Bag: Mango (old, similar here, here and here) | Shoes: Zara (similar here and here)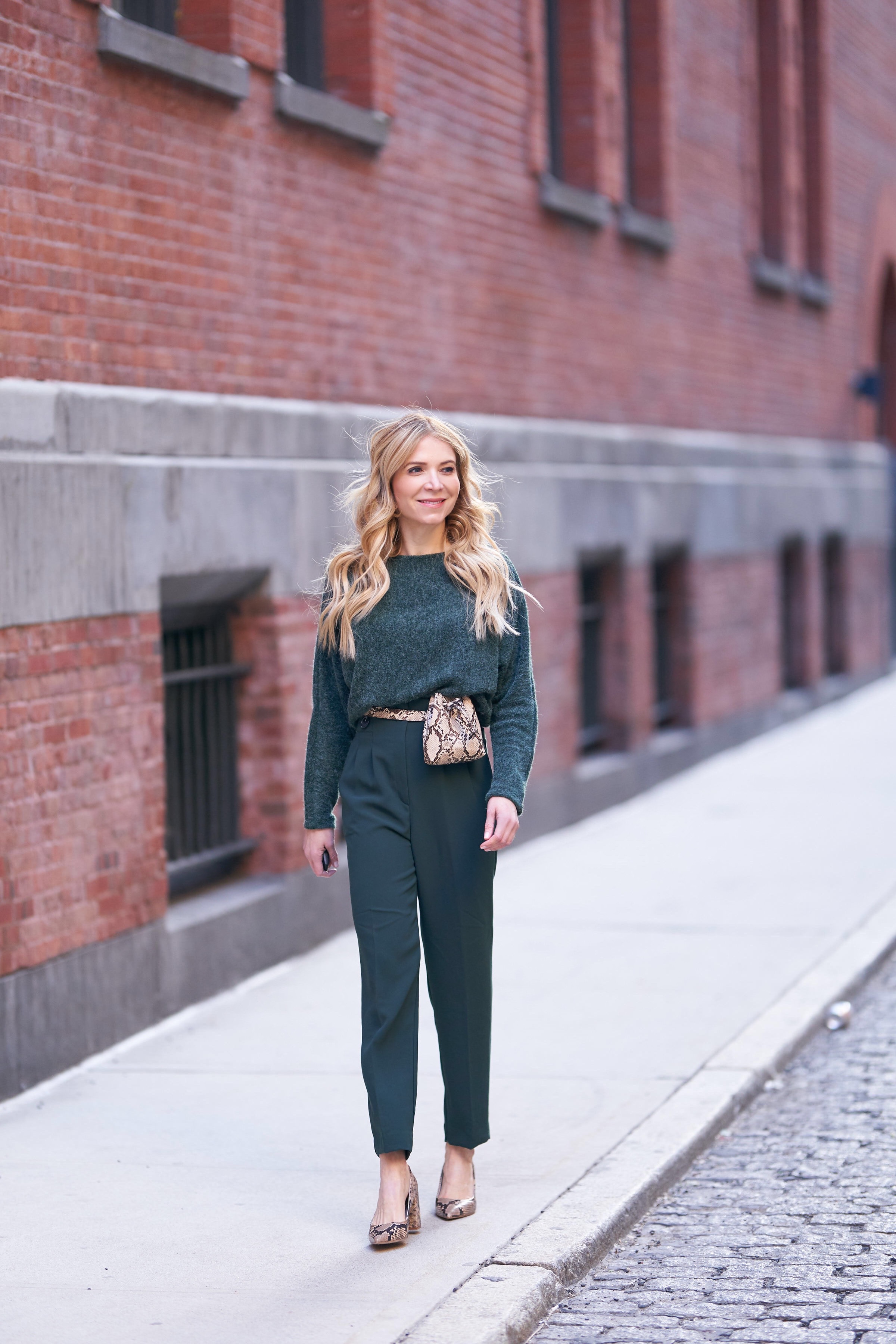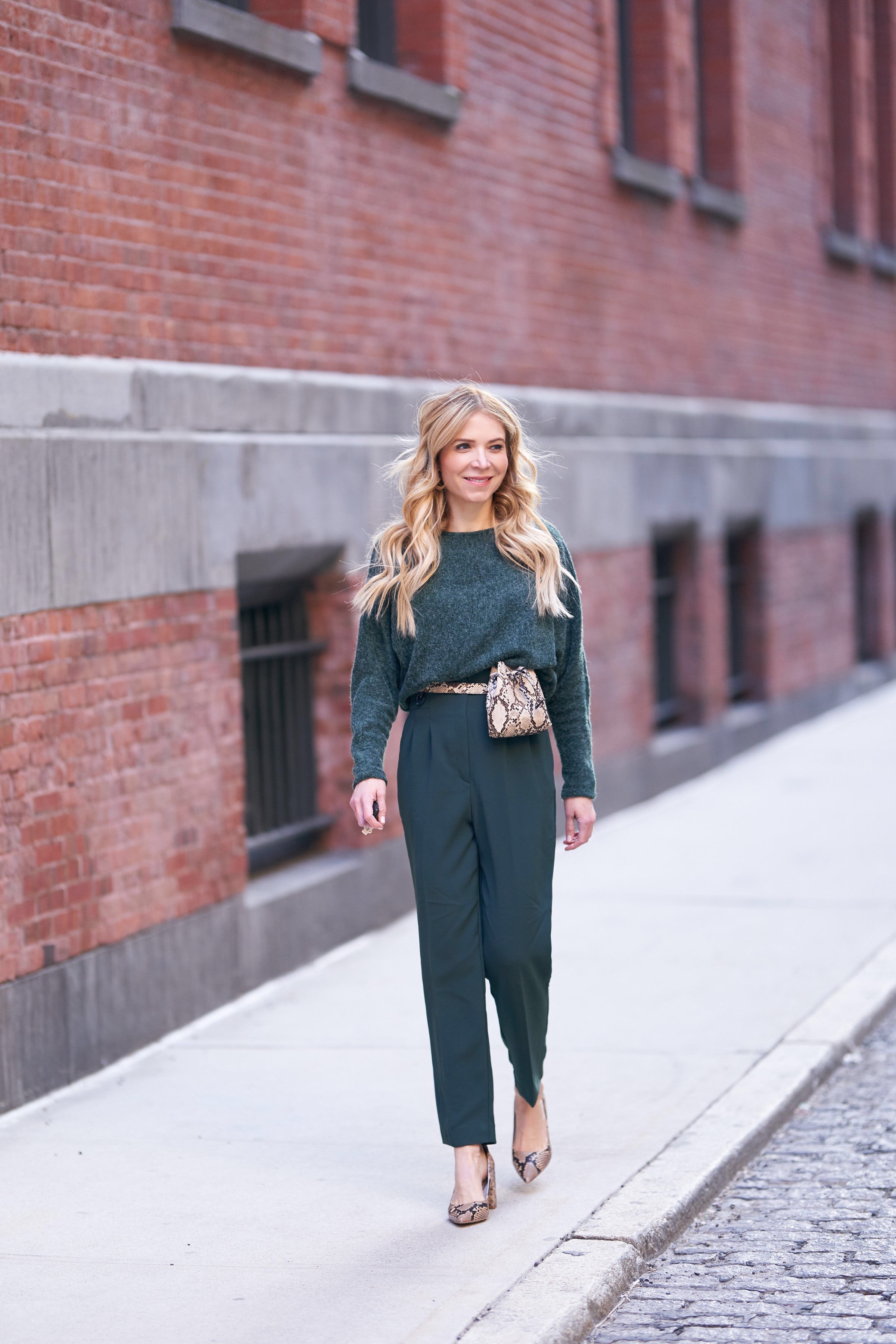 I'm excited about a lot of things today!  First of all, you may remember from this post that I sold my Gucci belt bag.  I was a bit sad, but I am now so excited because I found this snake print belt bag from Mango for under $20 (sold out, but here is a similar style)!  I still can wear a belt bag, but I have the $$ from the Gucci one I sold to use toward my next designer item (I want to get a pink Fendi Baguette).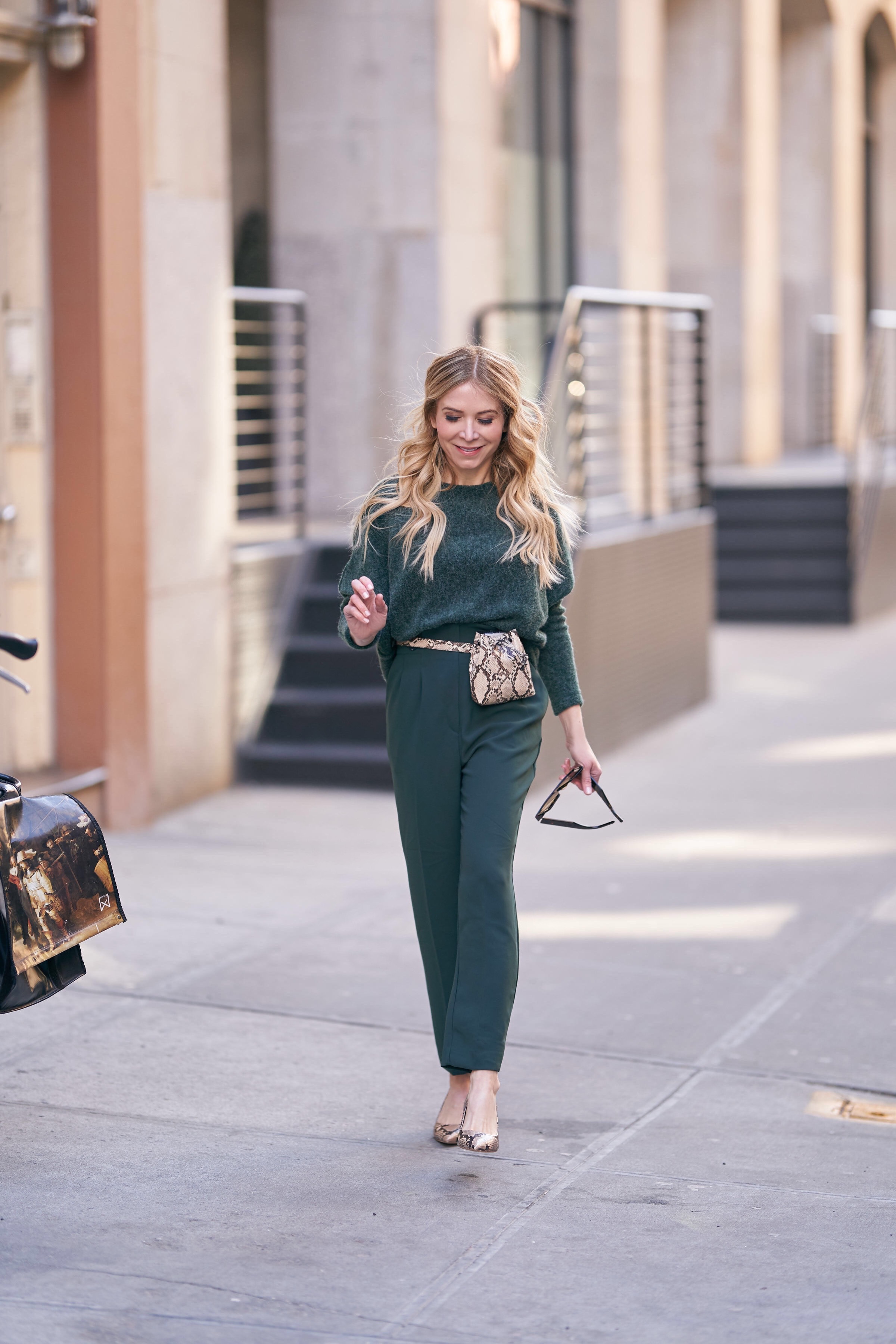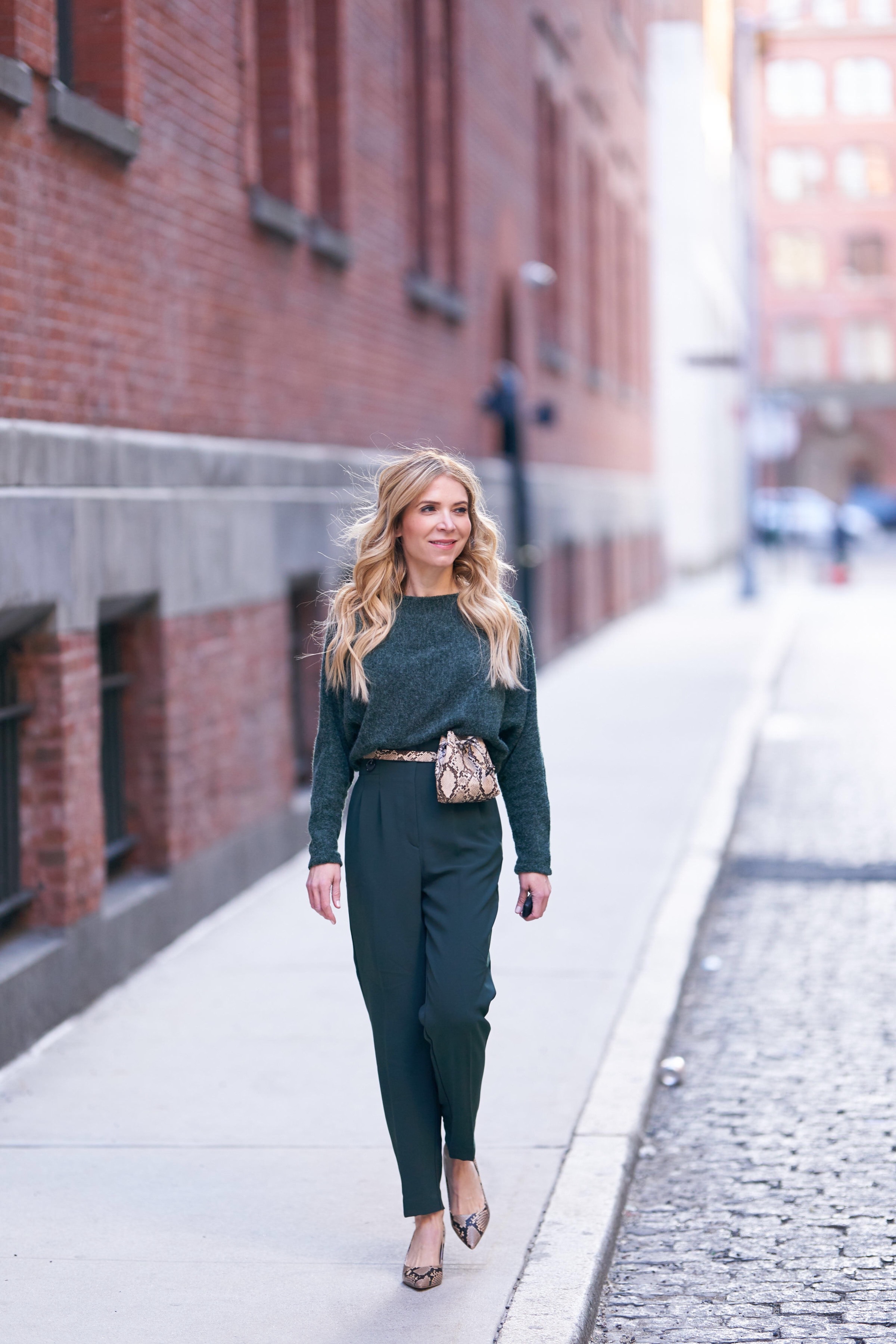 Second of all, I'm also excited to report that this ENTIRE outfit comes in under $120 including the bag and shoes!  The sweater is $14.99, the pants are $27.99, the belt bag is under $20, and the shoes are under $50 (and are real leather!).  You could wear this outfit to the office (maybe with a blazer) or just around town this spring.  Green is a big trend right now, and so is the snake print.  And so are belt bags.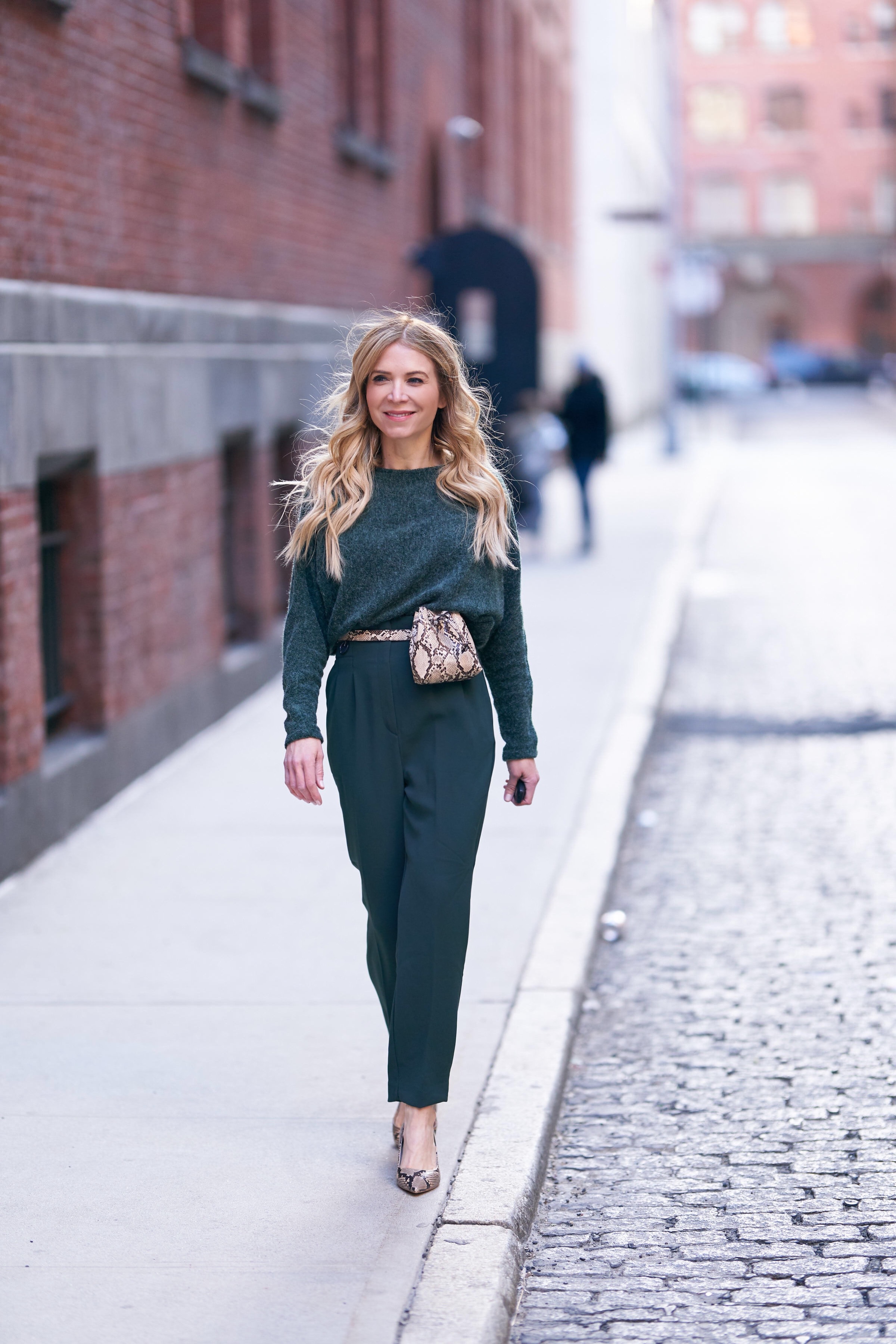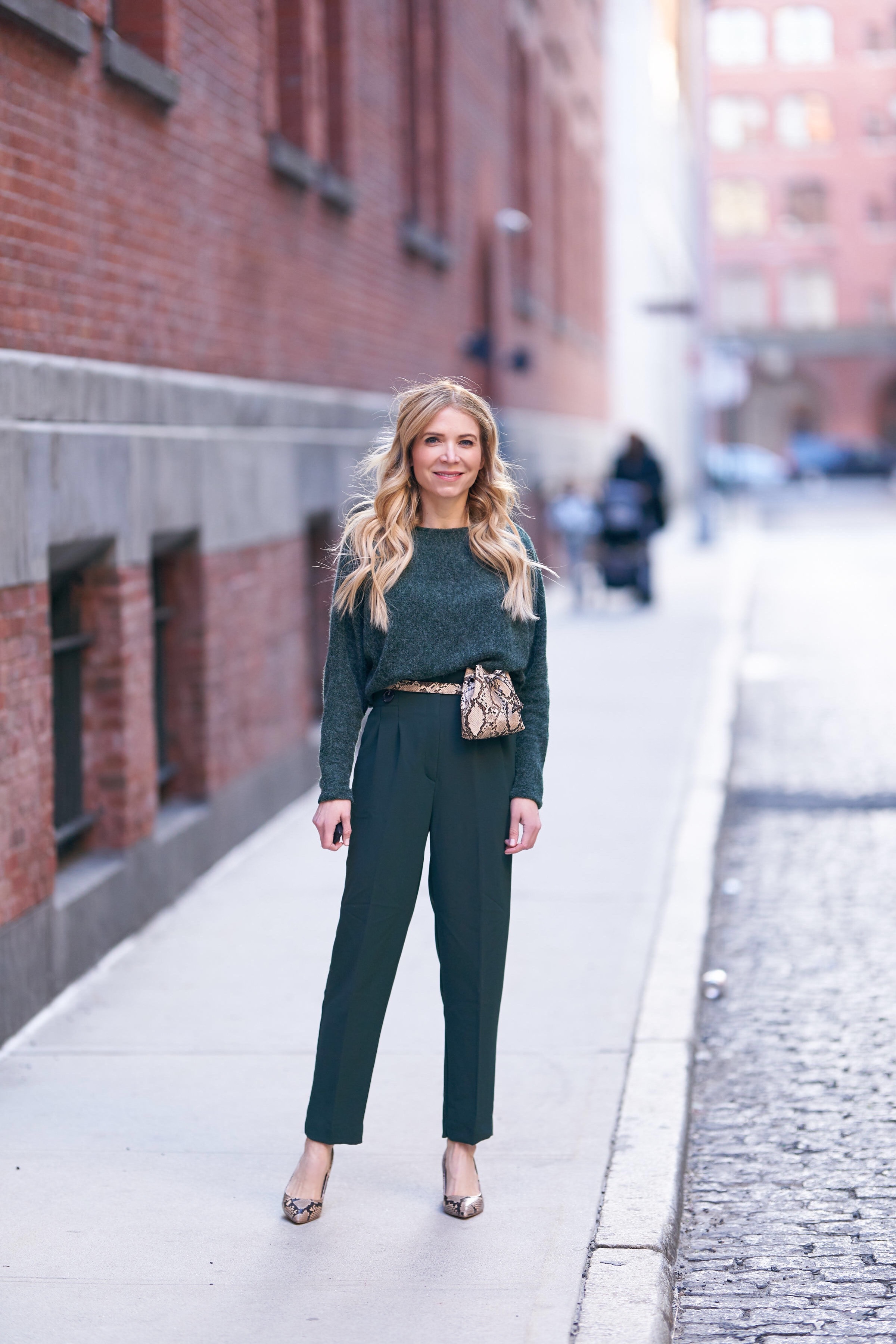 And FINALLY I am also excited because we are going to Aruba tomorrow for the rest of the week!  We've been in NYC the entire first week of spring break as my daughters were sick, but everyone is finally recovered and we are so looking forward to getting some warm weather and beach and pool time!  So off to go pack!  I hope everyone is having a great week so far!  Thanks for reading!
xxxxxx
Laura
Photography by Mike Kobal
SHOP THE POST