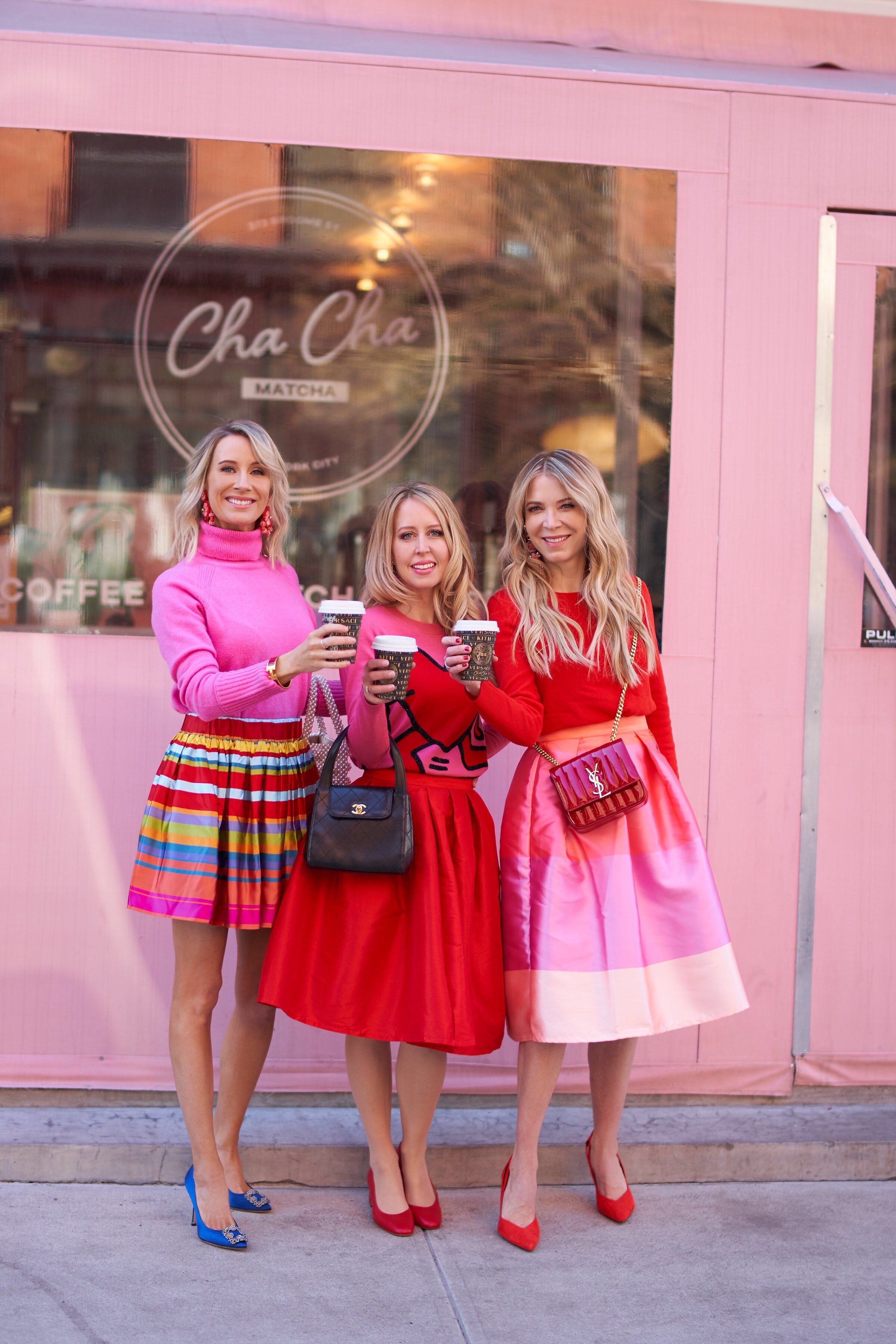 Have you ever wondered what exactly is "Galentine's Day"?  I feel like every year around Valentine's Day, the references to Galentine's Day are everywhere!  I actually didn't really know the origin of the term, so I did a bit of research (aka I googled "Galentine's Day").  Apparently it all started with a 2010 episode of the TV show Parks and Recreation. Amy Poehler's character created a celebration of her female friends with a boozy brunch (with champagne) to take place on the eve of Valentine's Day every year, on February 13.  And since then it's caught on, "transcending the television screen and become established in everyday culture," according to Wikipedia.  Galentine's Day is now an official unofficial holiday on February 13th, a day for ladies to celebrate their female friendship, often with a brunch (think waffles and mimosas) and a day to send some of your best girlfriends flowers!  How cool is that?
So, when I finally really understood what "Galentine's Day" was all about, I wanted to get on board! If I have learned anything in my life it's that no matter what your relationship status, close female friends are to be treasured.  Good ones are hard to find.  And, what is not to love about a reason to get together with them and get dressed up!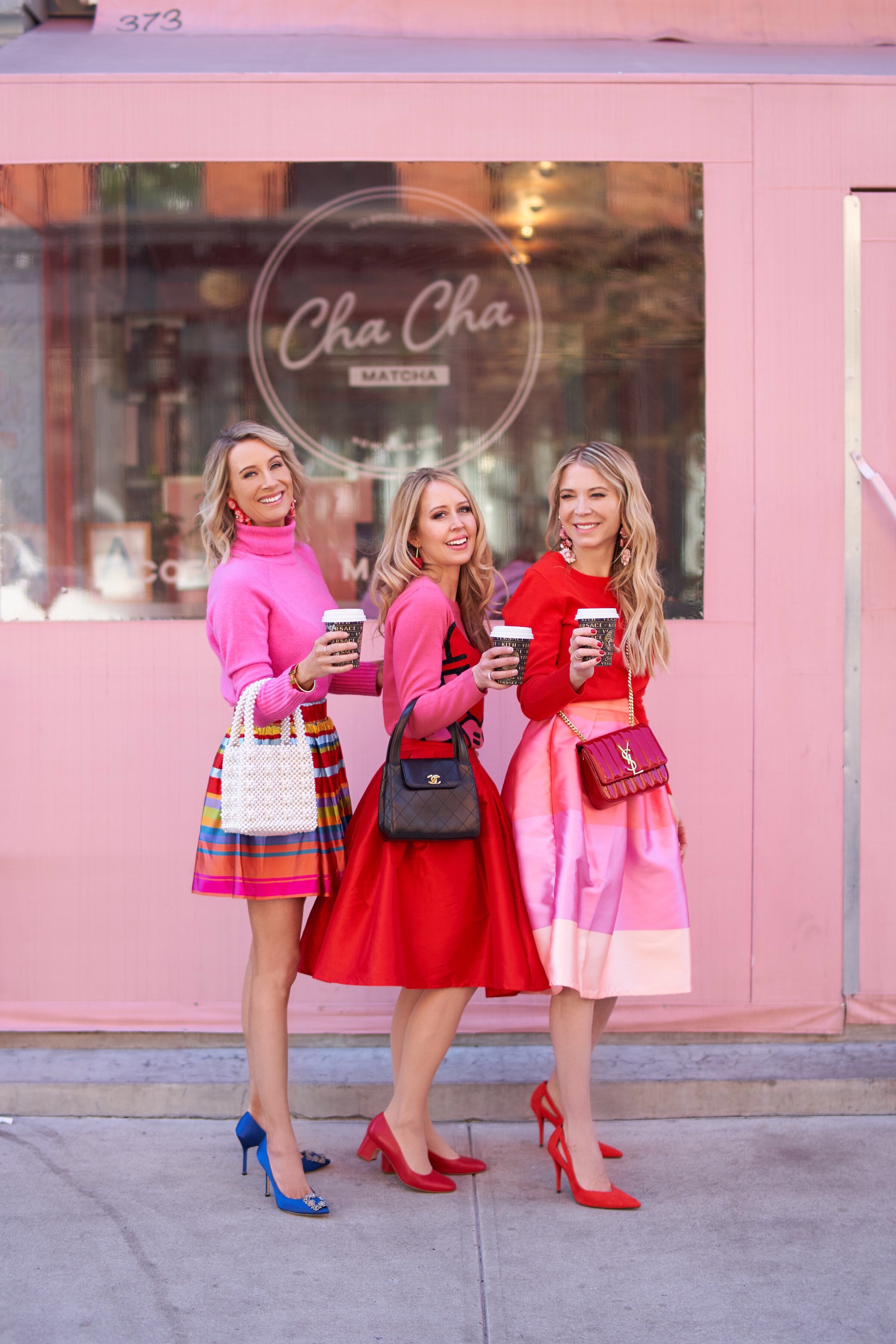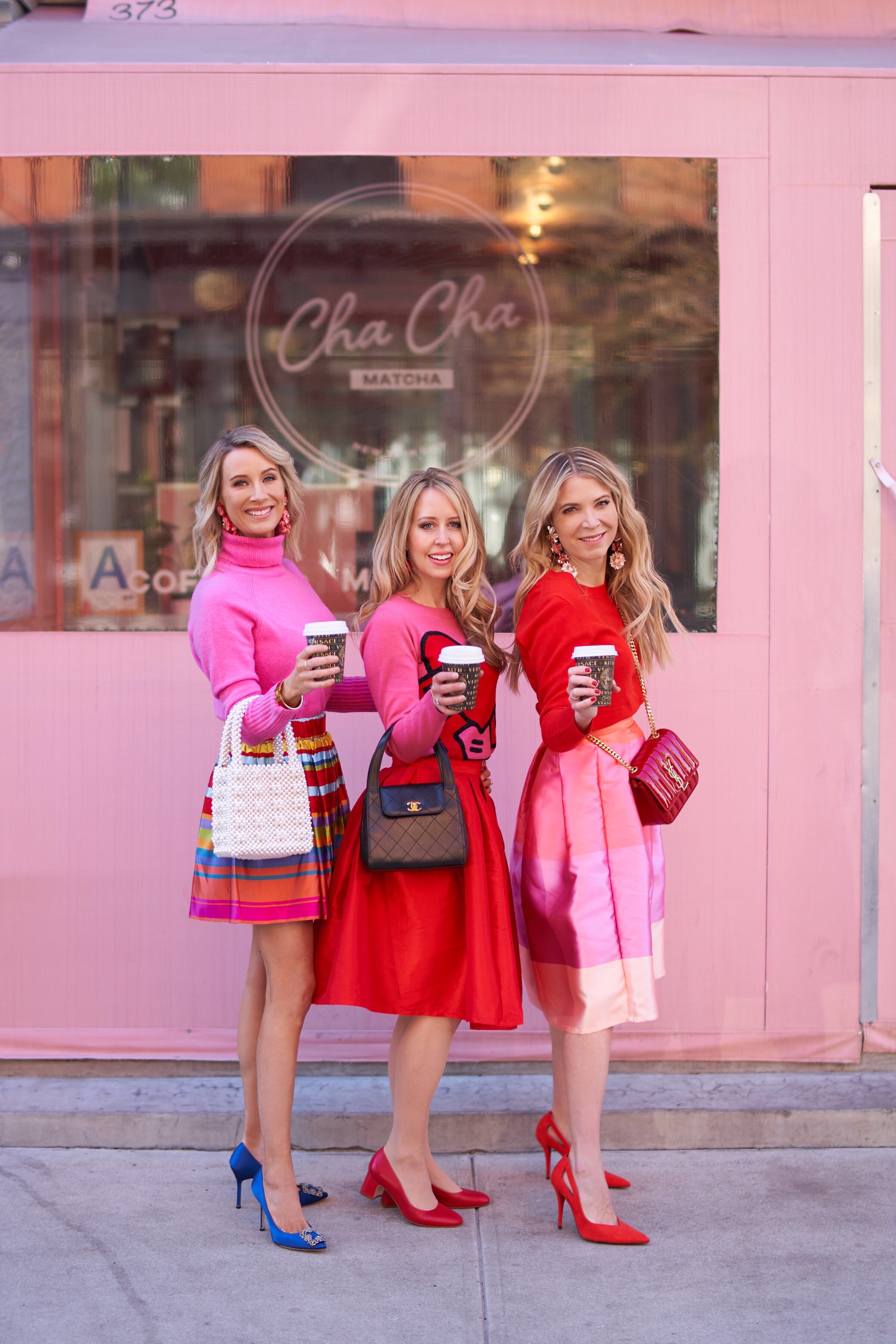 For this post, I got together with my new friend Tara from www.thefashionhousemom.com who I met through Instagram, as well as my close Australian friend Lisa, who I met living in London 13 years ago (and just FYI, appeared in this blog post with me last year)!  The three of us decided to go all out for Galentine's Day and wear the girliest girly outfits we could get our hands on, because why not!  We chose super fun, over-the-top pink and red looks!  Tara and I got skirts from Chicwish, and Lisa got her skirt from this fabulous Australian designer Gail Sorronda.  We teamed the skirts with sweaters and heels and statement earrings.  And headed to Cha Cha Matcha in Soho for almond milk matcha lattes!  Have you tried one?  So good!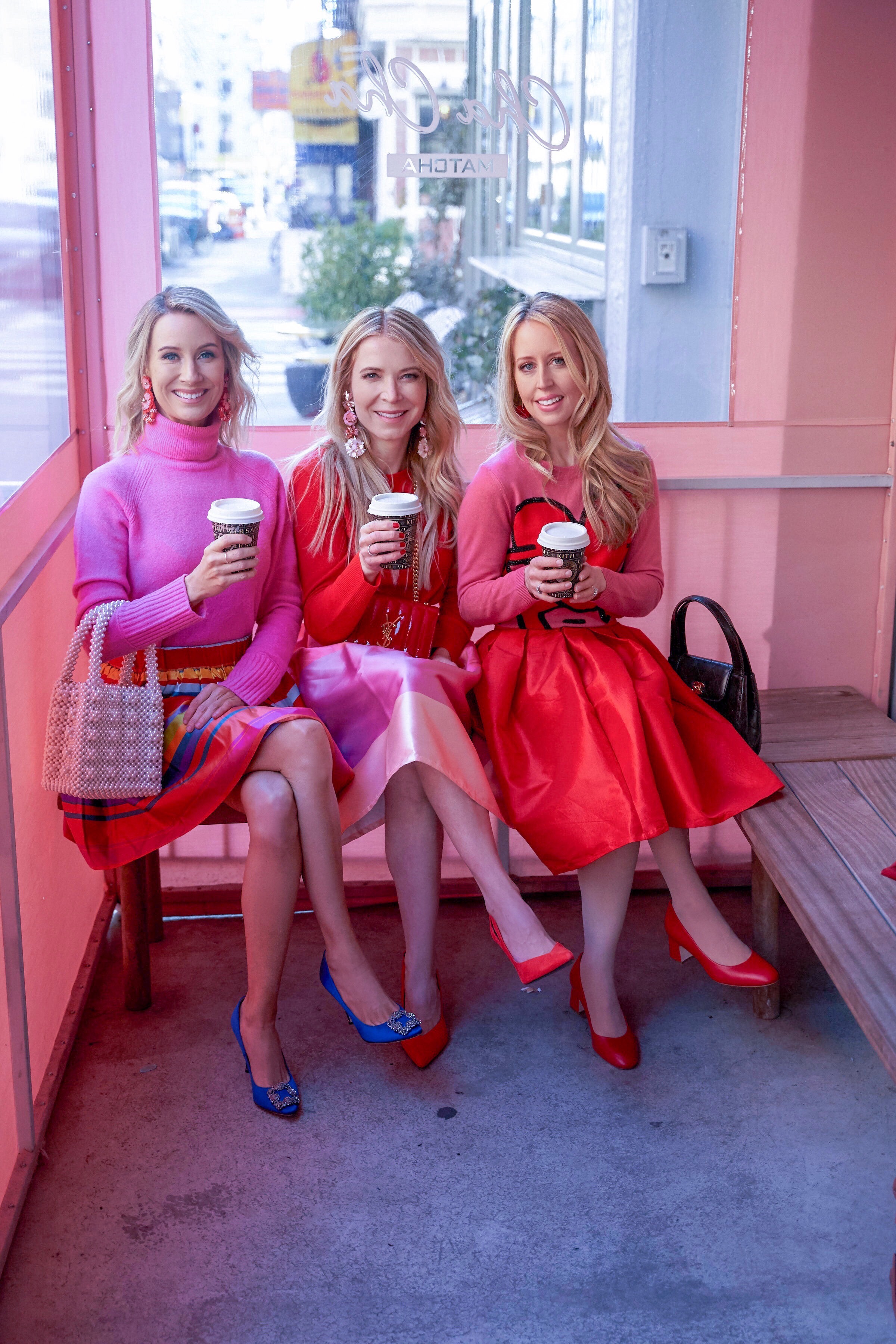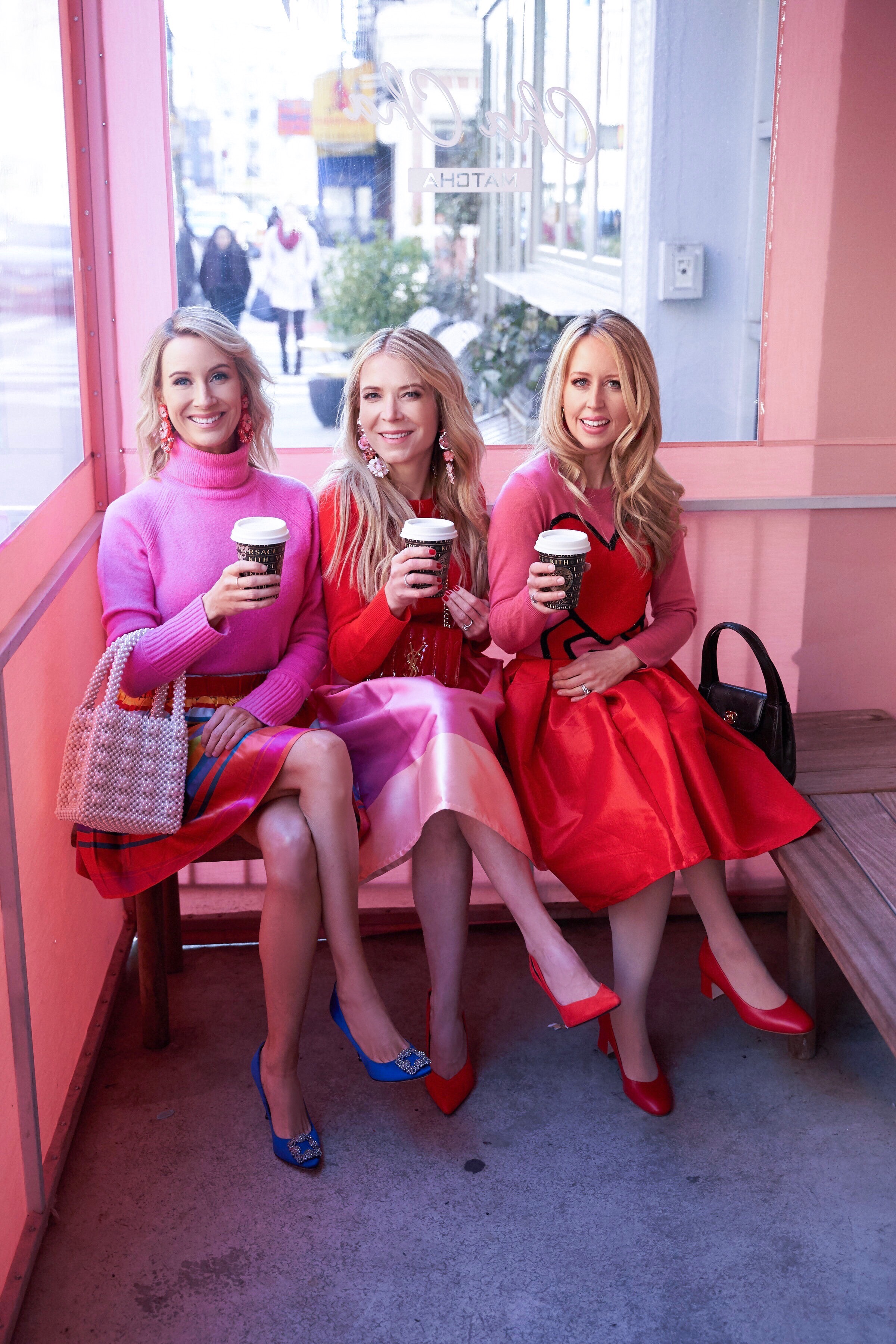 Lisa pulled out her treasured Manolo Blahnik Hangisi pumps for our shoot (just like the ones SJP wears in SATC).  I love her shoes!  They are so beautiful!  And Tara has the most gorgeous sweater from Alice and Olivia.  Perfect for all year round, not just Valentine's Day.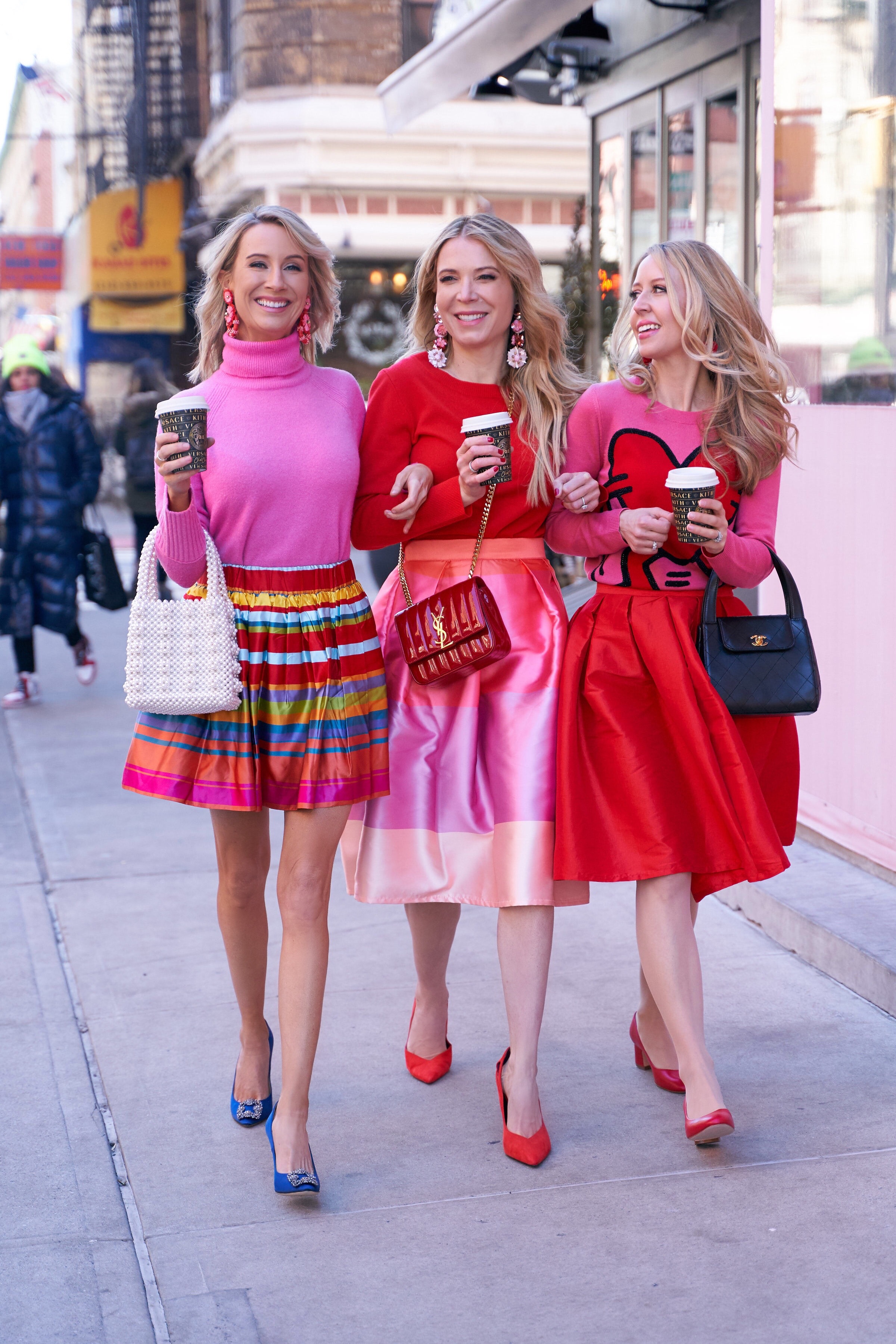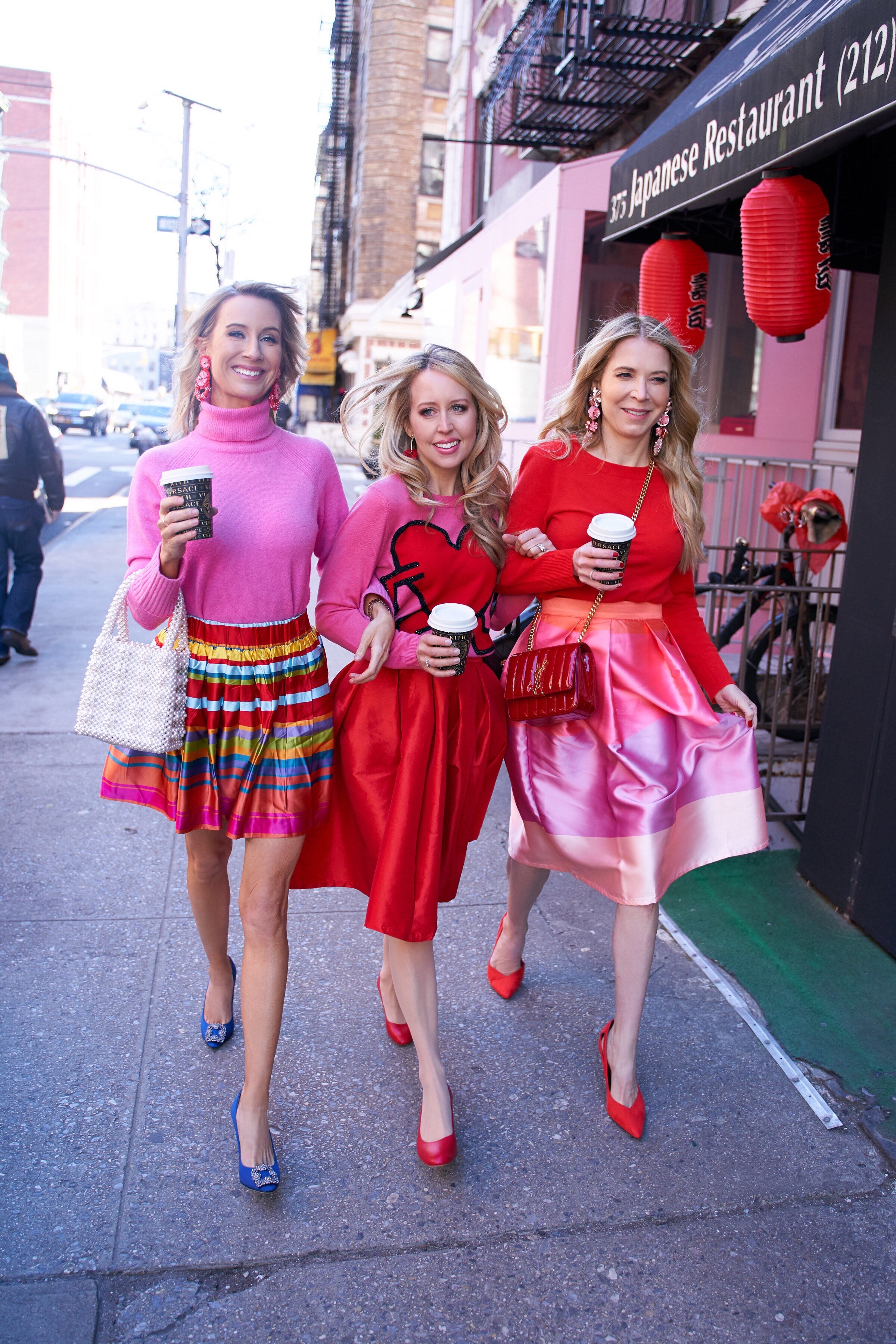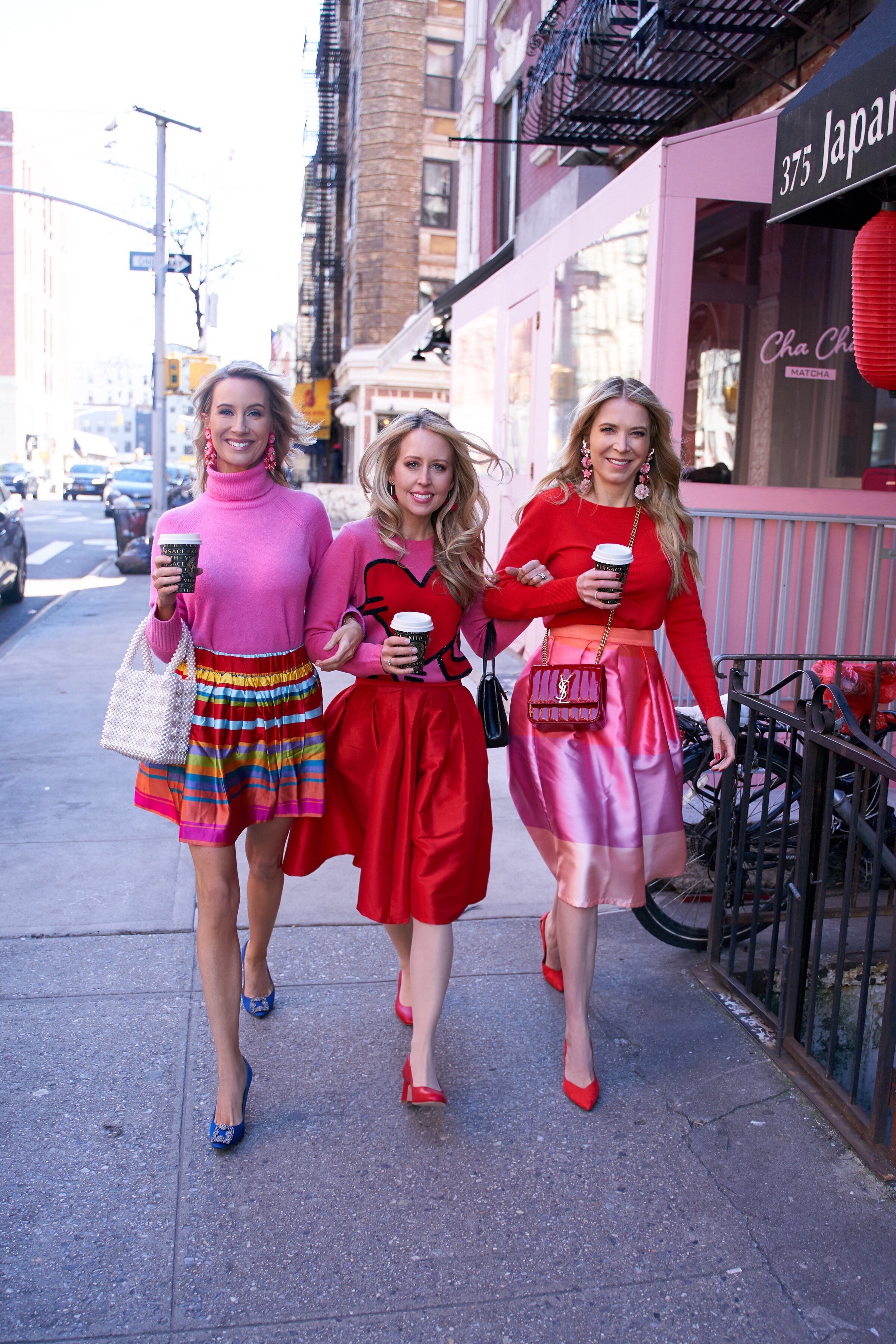 It was special for me to get together with both a new friend (Tara) and such a close old friend (Lisa), and the funny thing was, the two of them, Tara and Lisa, got along like a house on fire!  Total kindred spirits.  We had the best time dressing up, taking photos, having almond milk matcha lattes, and then having lunch afterwards – it was a girls day – a Galentine's Day – to remember!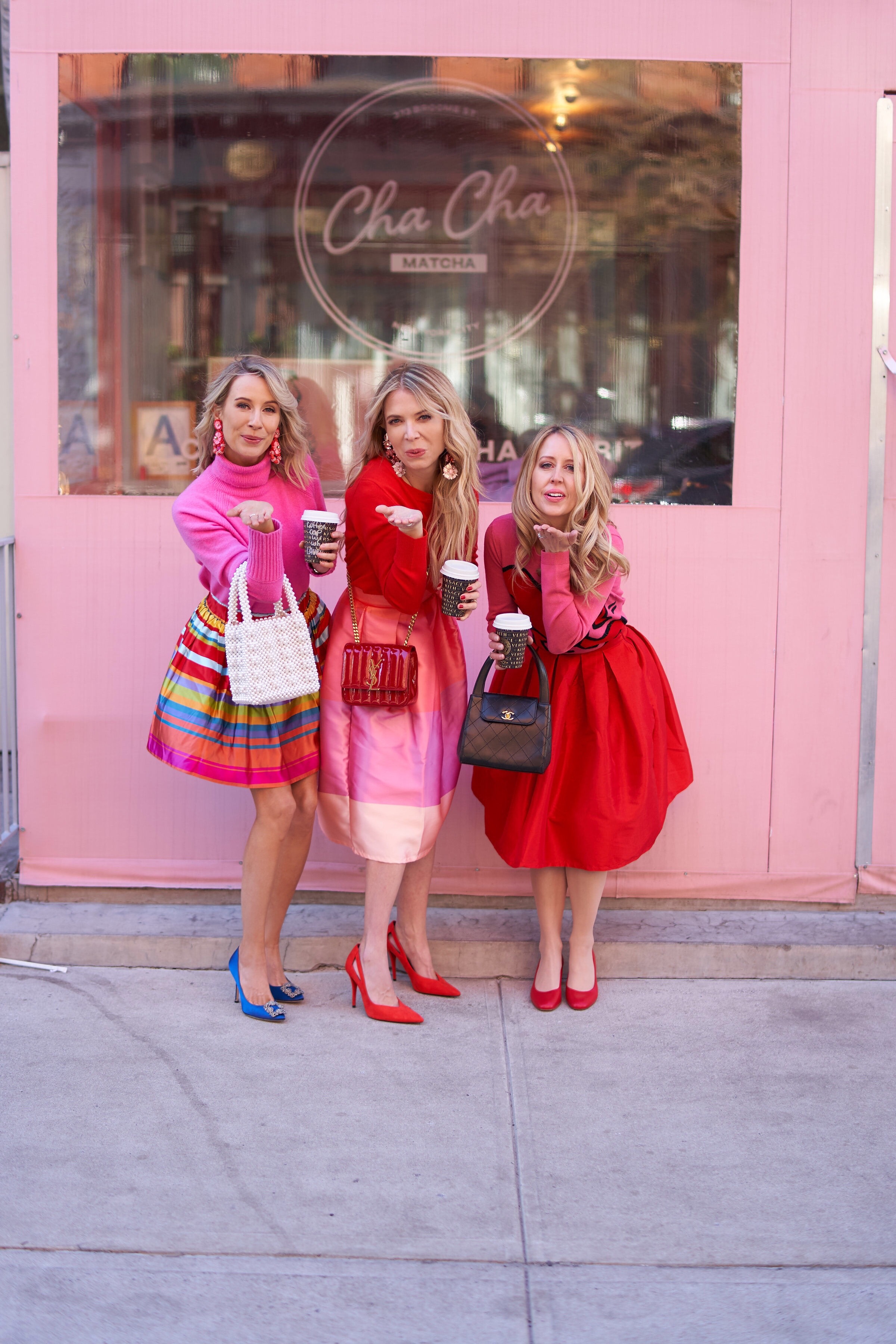 So wherever you are, I hope this post inspires you to call a couple girlfriends today and wish them Happy Galentine's Day!
Thanks for reading!
xxxx
Laura
Photos by Mike Kobal
SHOP THE POST