Top: Ba&sh similar here | Skirt: Ba&sh and here | Boots: Ba&sh | Bag: Loewe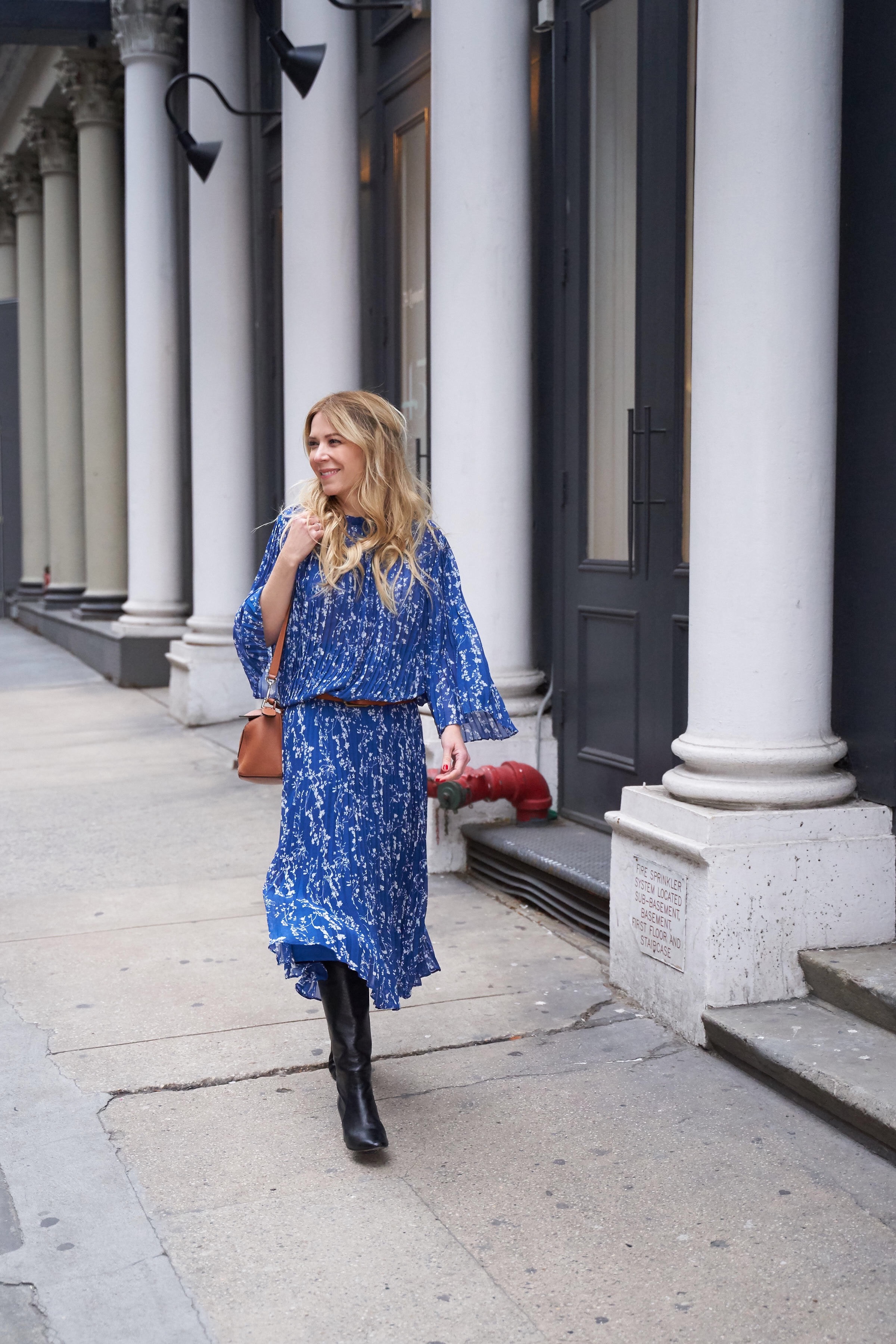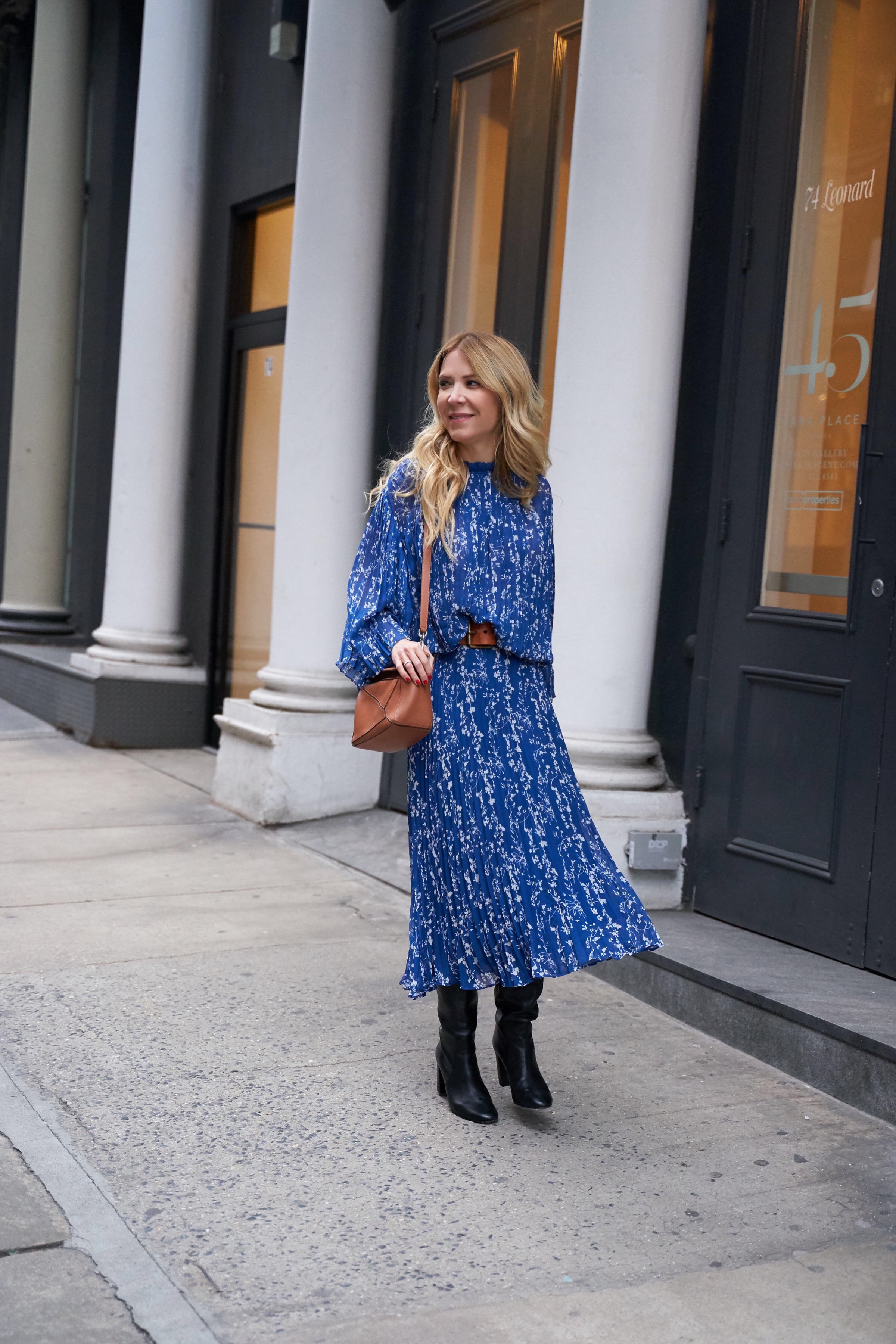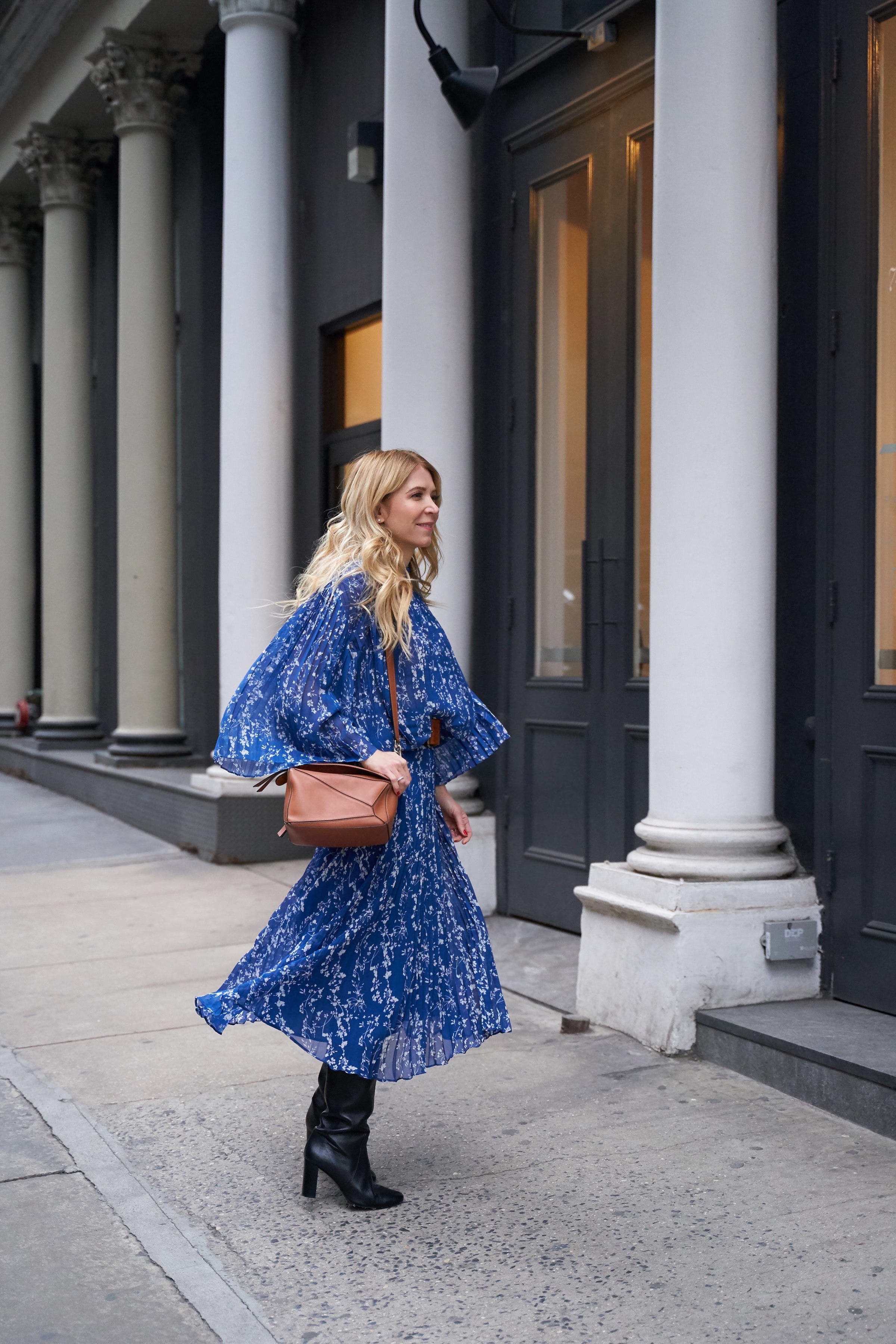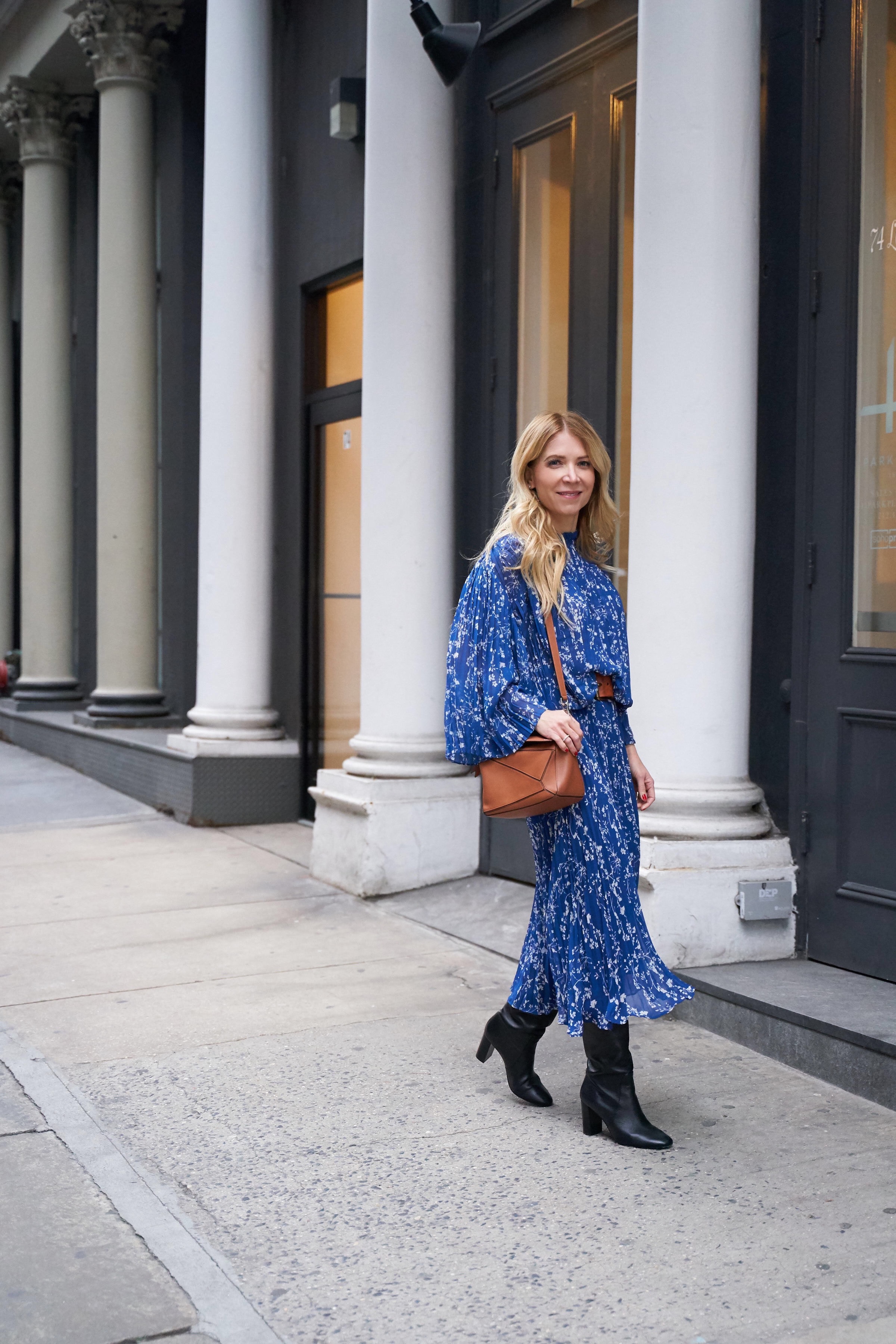 I will make this a quick one today!  I just want to say, that I never have met a matching set I didn't like.  And by "matching set" I mean a coordinating or even matching blouse and a skirt like this outfit.  Or a top and pants, in a similar print.  In England they call these "co-ords" and I think when they say "matching set" they refer to undies – e.g. when your bra and panties match LOL.  But I unabashedly call co-ords matching sets.  Ok are you lost now?  Anyway, I love this co-ord/matching set from Ba&sh which I purchased in late November at a shopping party (see this post to read about it).  It is so easy to wear.  I've wore it out to see a play on Broadway with friends one evening.  I've wore it to dinner with my husband.  I've wore it to drinks with some girlfriends.  I even took it to California over Christmas and wore it one of the nights out there to dinner.  It is just.so.easy!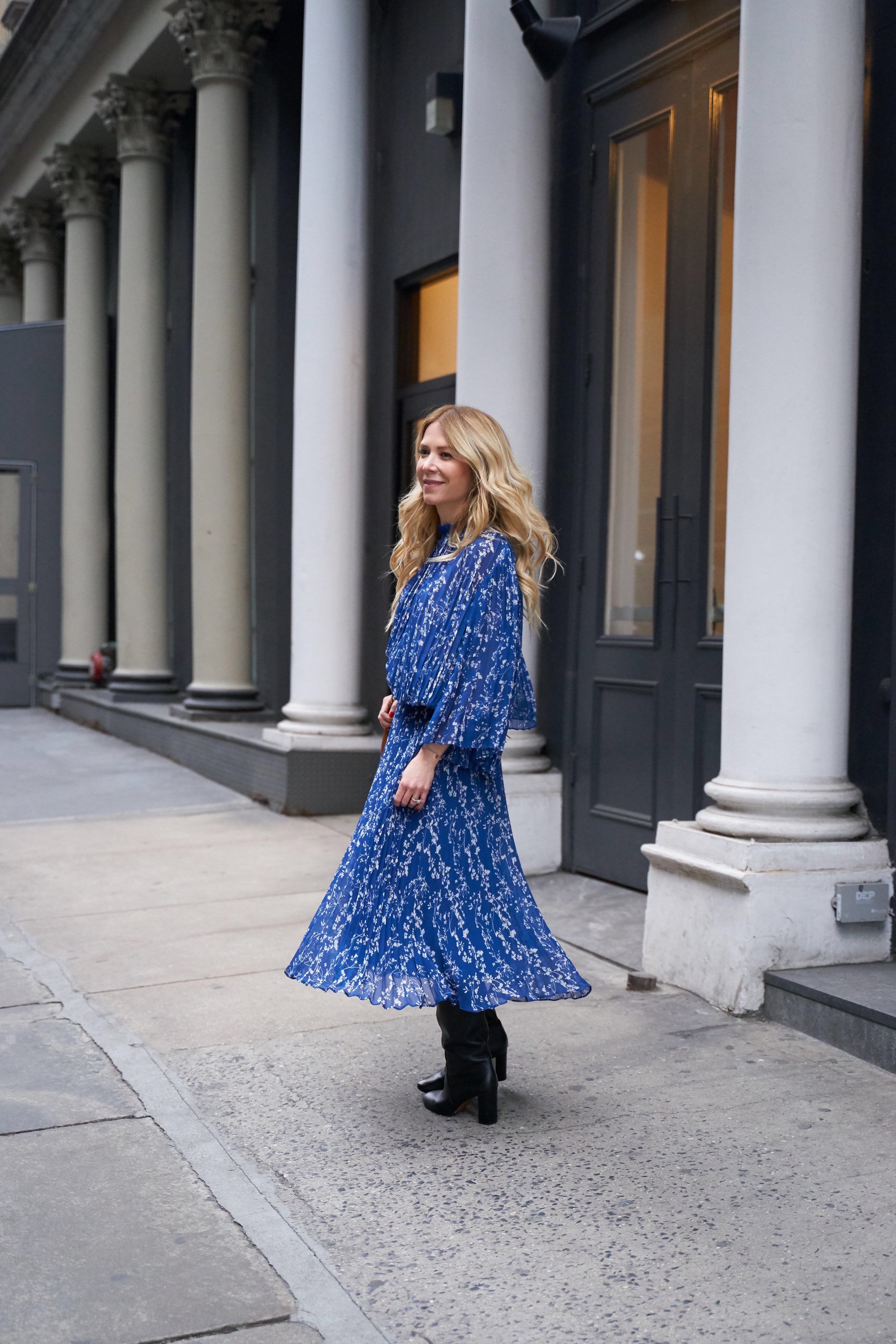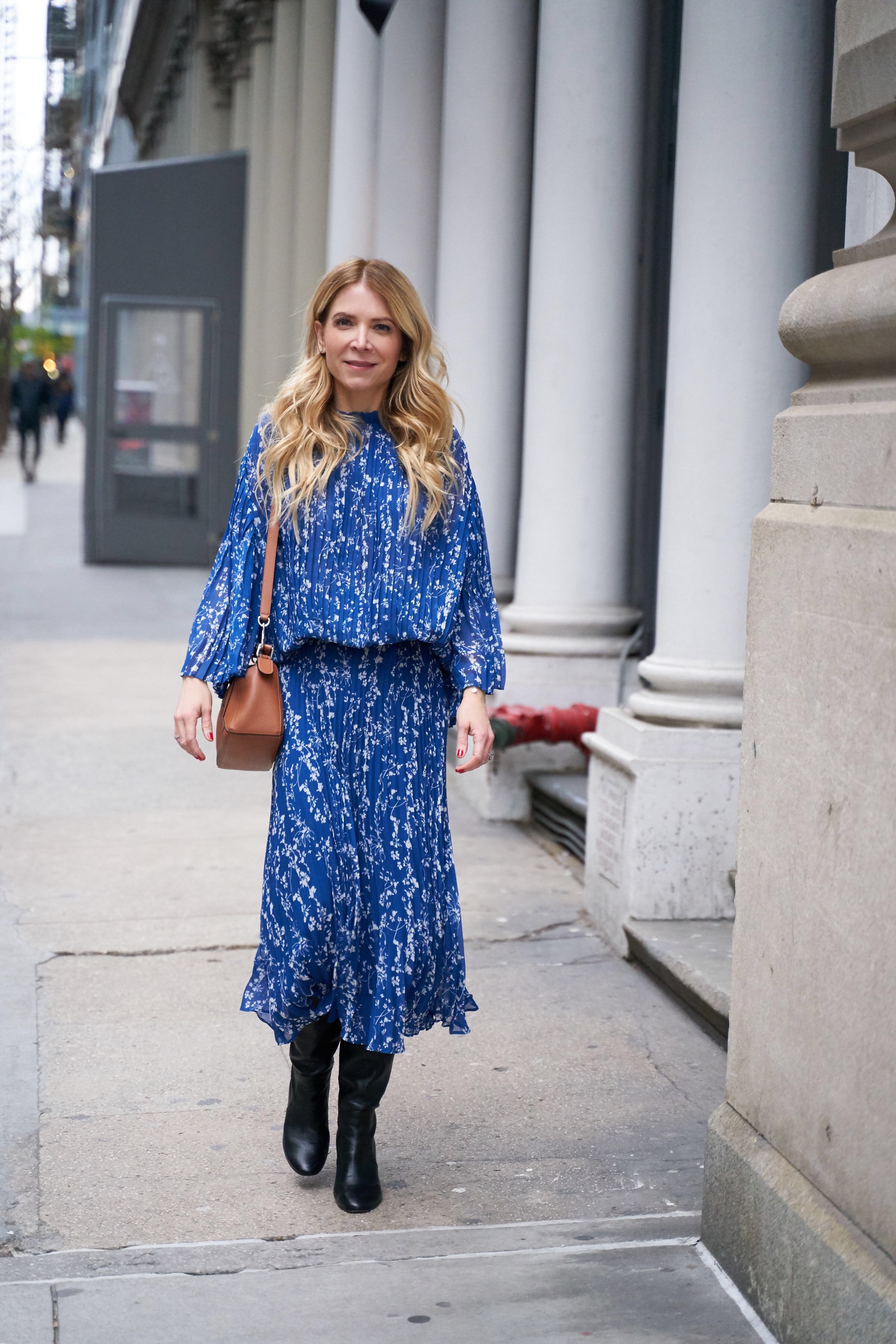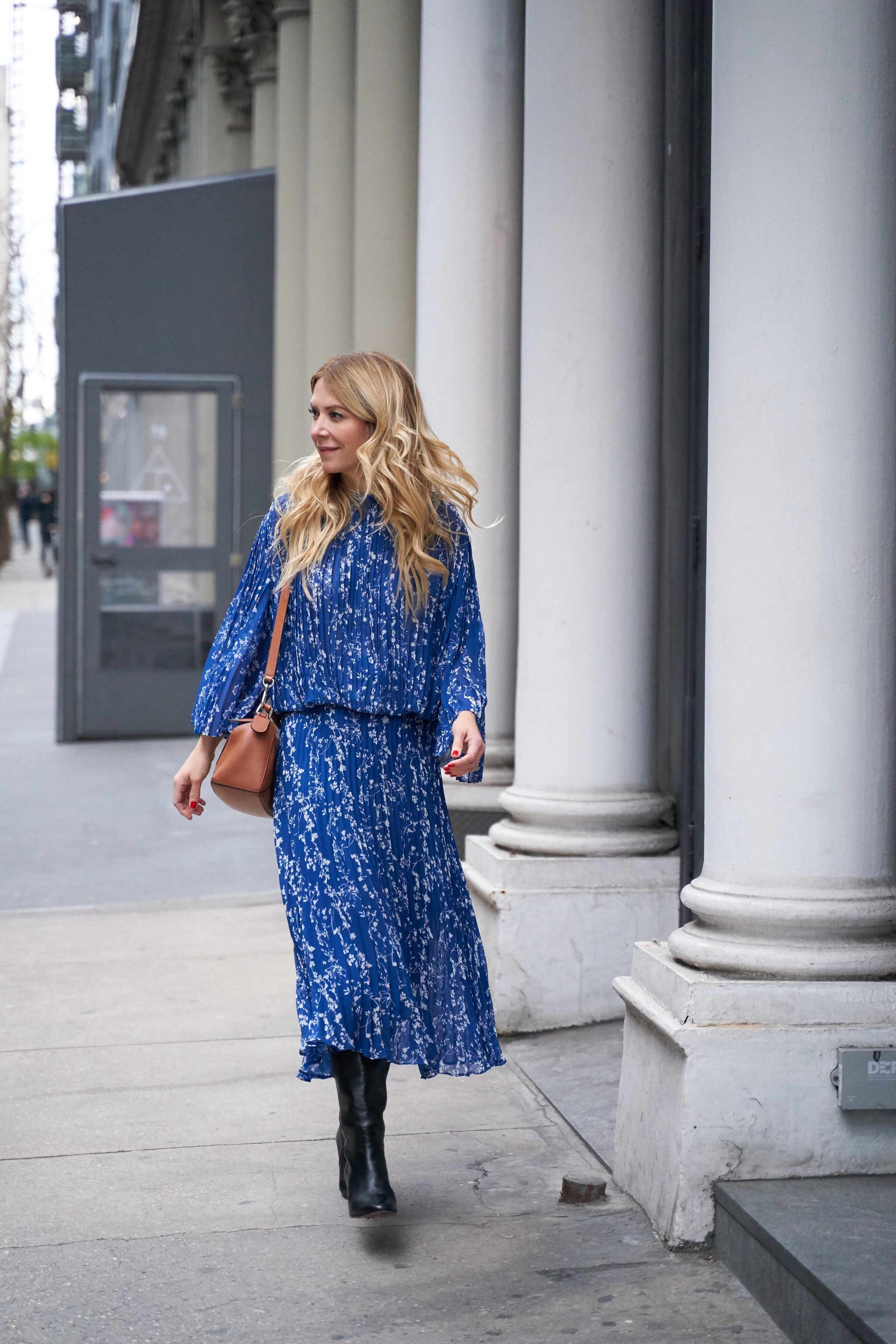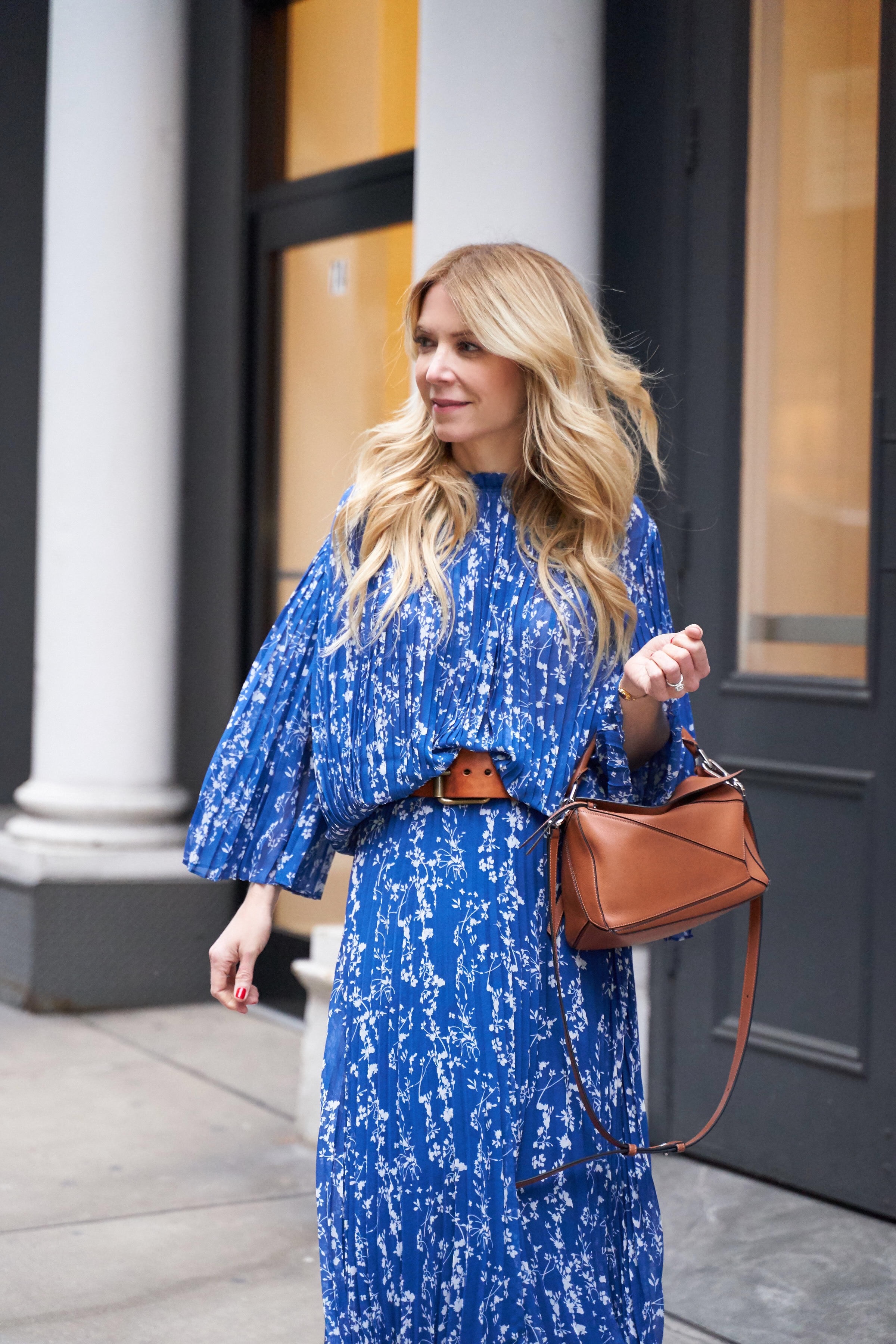 This week has been a busy one for me.  I am hosting two playdates, taking blog photos, and my mom is coming to visit for a week on Thursday.  We also got our older daughter's report card this week and some standardized test results for her.  I never realized until I became a parent how stressful it can be, how much you worry about your children.  Her test results were not what we expected so I'm considering extra tutoring for her.  It is not easy to know how much intervention is necessary.  We are meeting with her teachers, and I'm talking to some friends who have hired tutors for their children.  I don't want to overreact, but with things being so competitive for young people today, I just want to give her every chance to reach her full potential!  Anyway, this is a bit of a digression from matching sets and co-ords but it is on my brain this week!  To be continued….
Thank you so much for reading!
xxxxx
Laura
Photos by Mike Kobal