Coat: Boden | Bag: Shrimps | Shoes: Gucci | Socks: & Other Stories | Sunglasses: Dior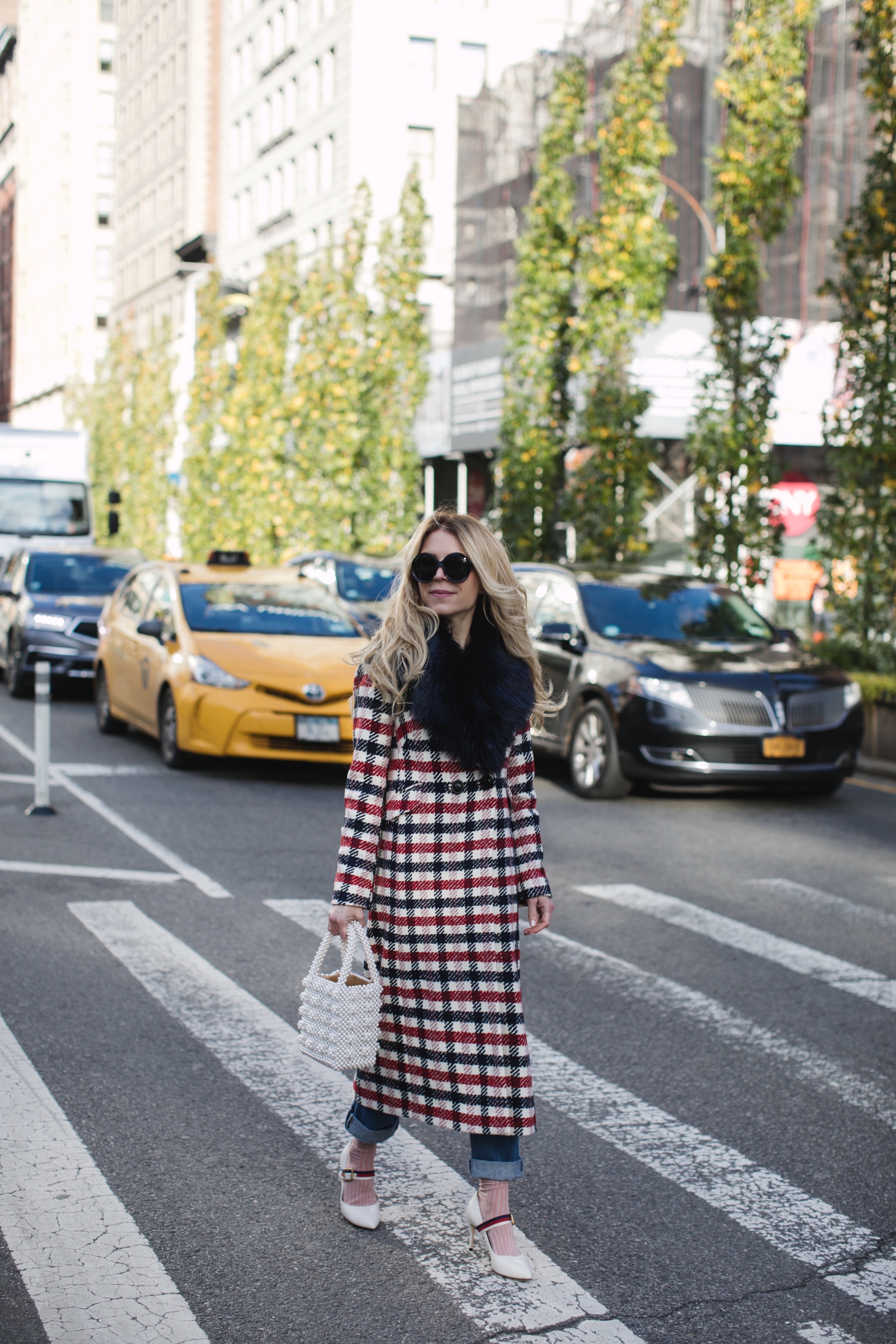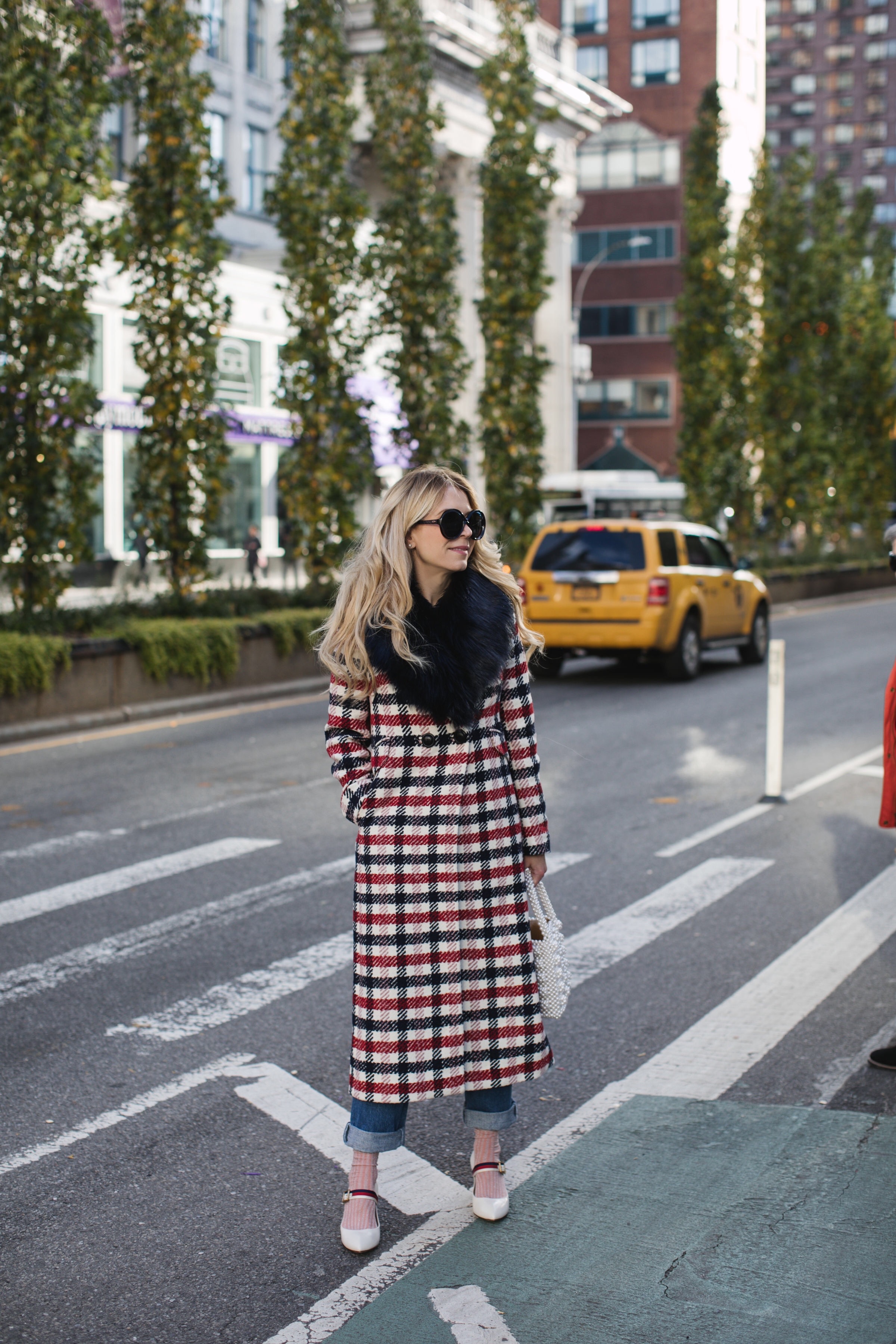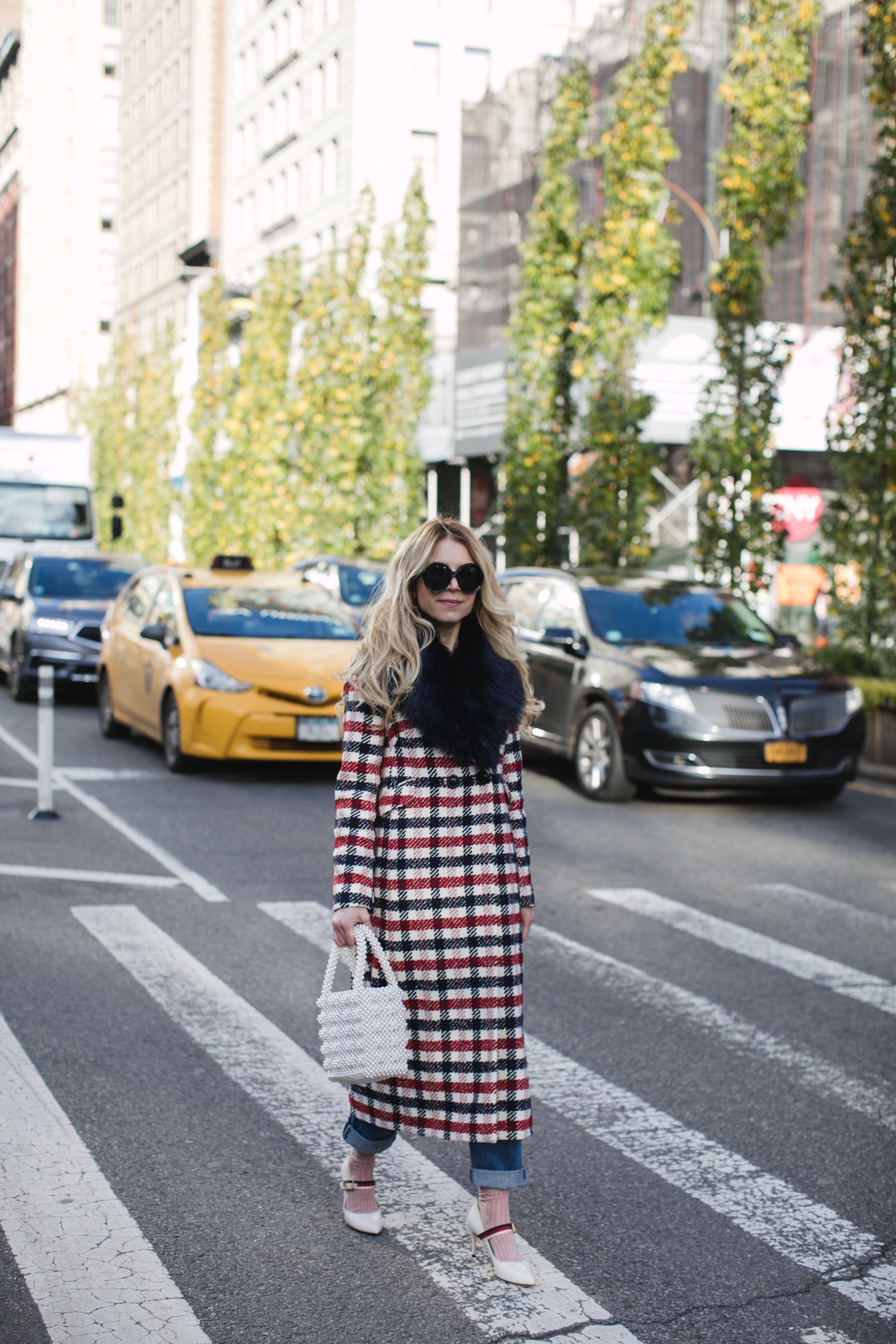 We all have our go-to brands that we gravitate toward, when shopping for ourselves and our families!  Let's face it, too much choice is overwhelming.  It is so much easier if we already have in mind brands or shopping websites we like and trust BEFORE we even open that browser and search for "winter coat" or "summer dress".  And one of these go-to brands for me is Boden, from the UK.  This brand is one of my fashion secrets.  Not that many New York City women buy their own clothing from Boden, I don't think, so every time I wear something like this coat, for example, I get lots of compliments and questions.  Boden clothes are really unique and well made, and not terribly expensive, so I love to supplement my wardrobe with a couple of fun pieces from Boden every season.  Even their basics have a little quirky edge or fun twist – if you throw on a Boden coat or a pair of shoes (like these boots for example!), your outfit will never be boring.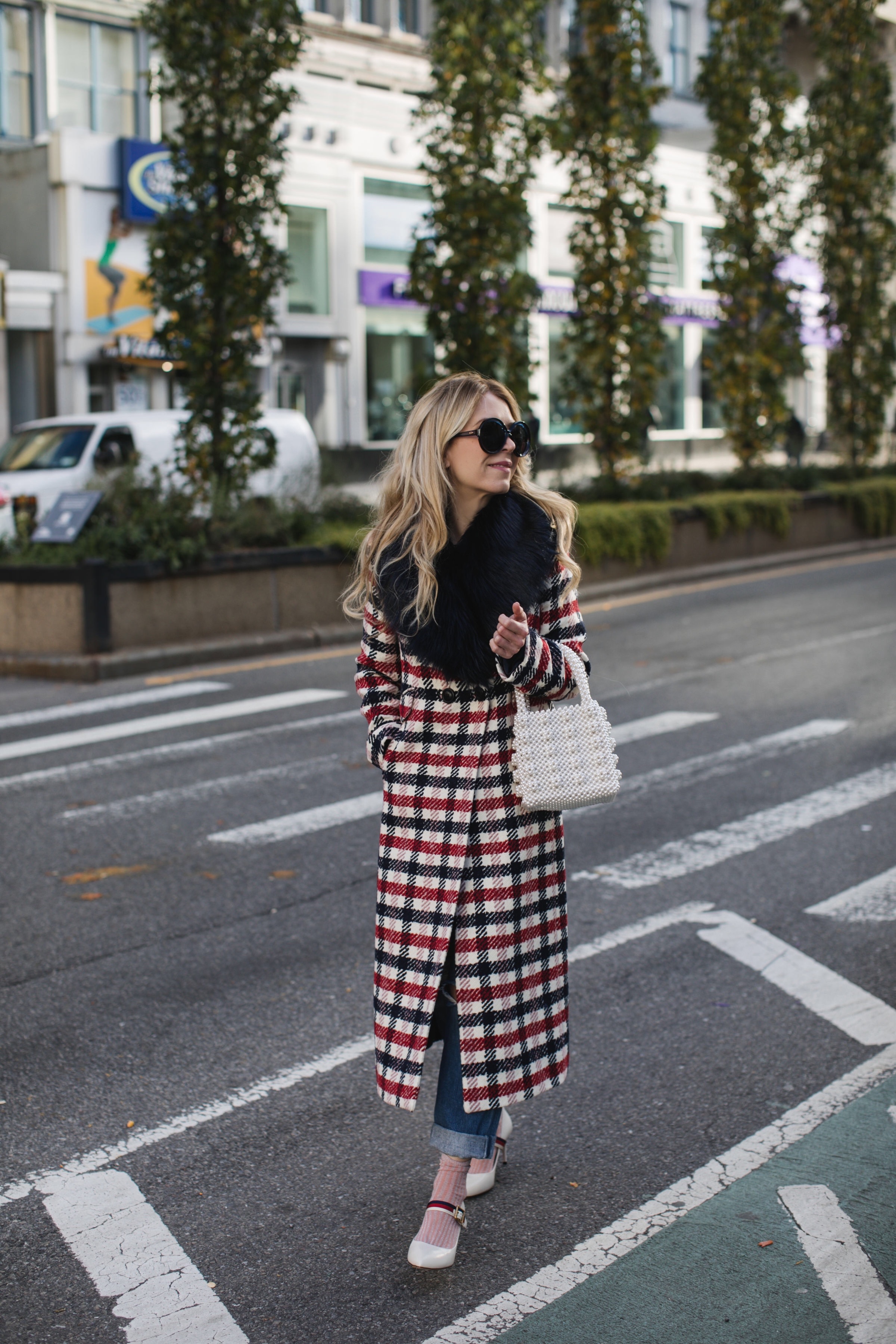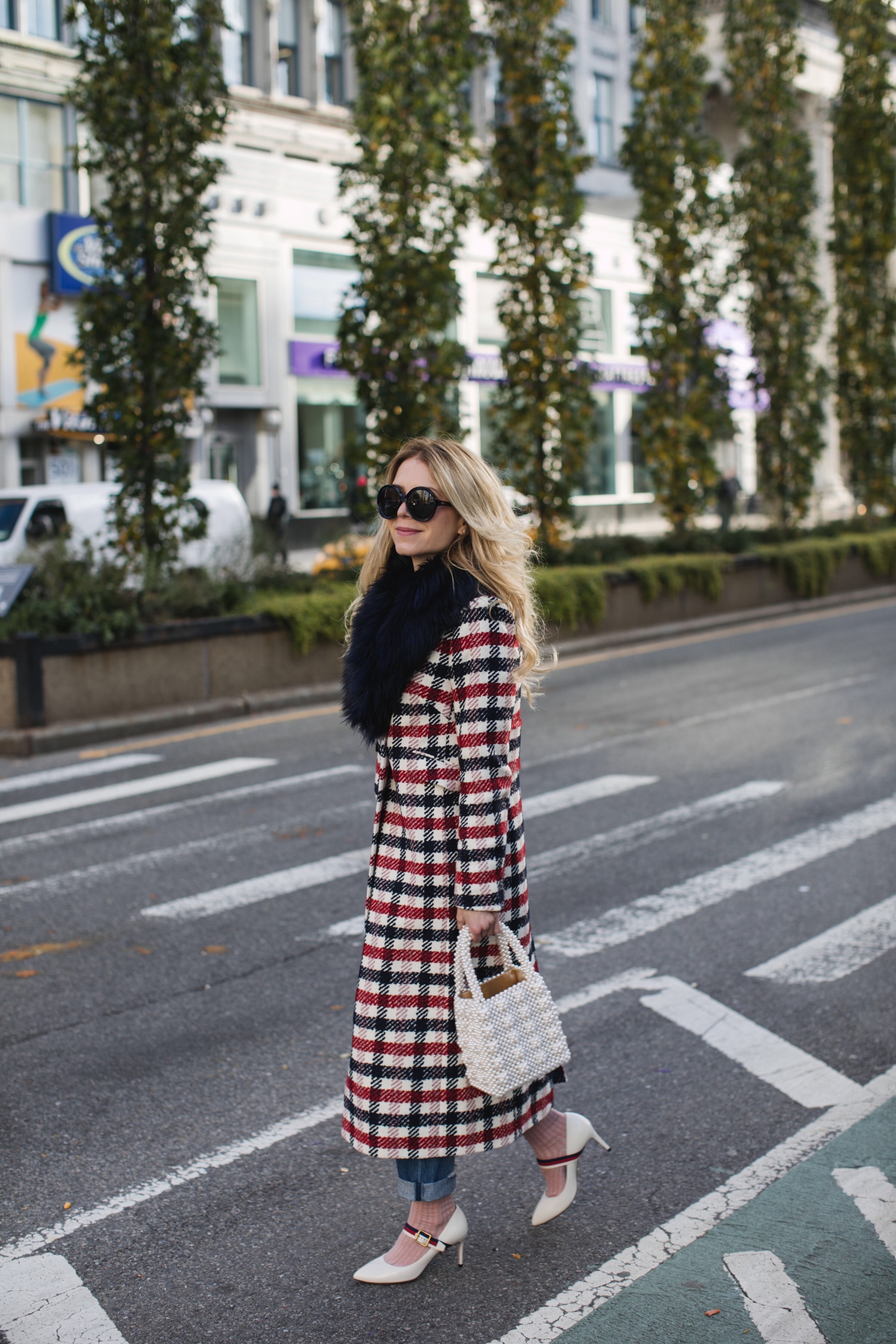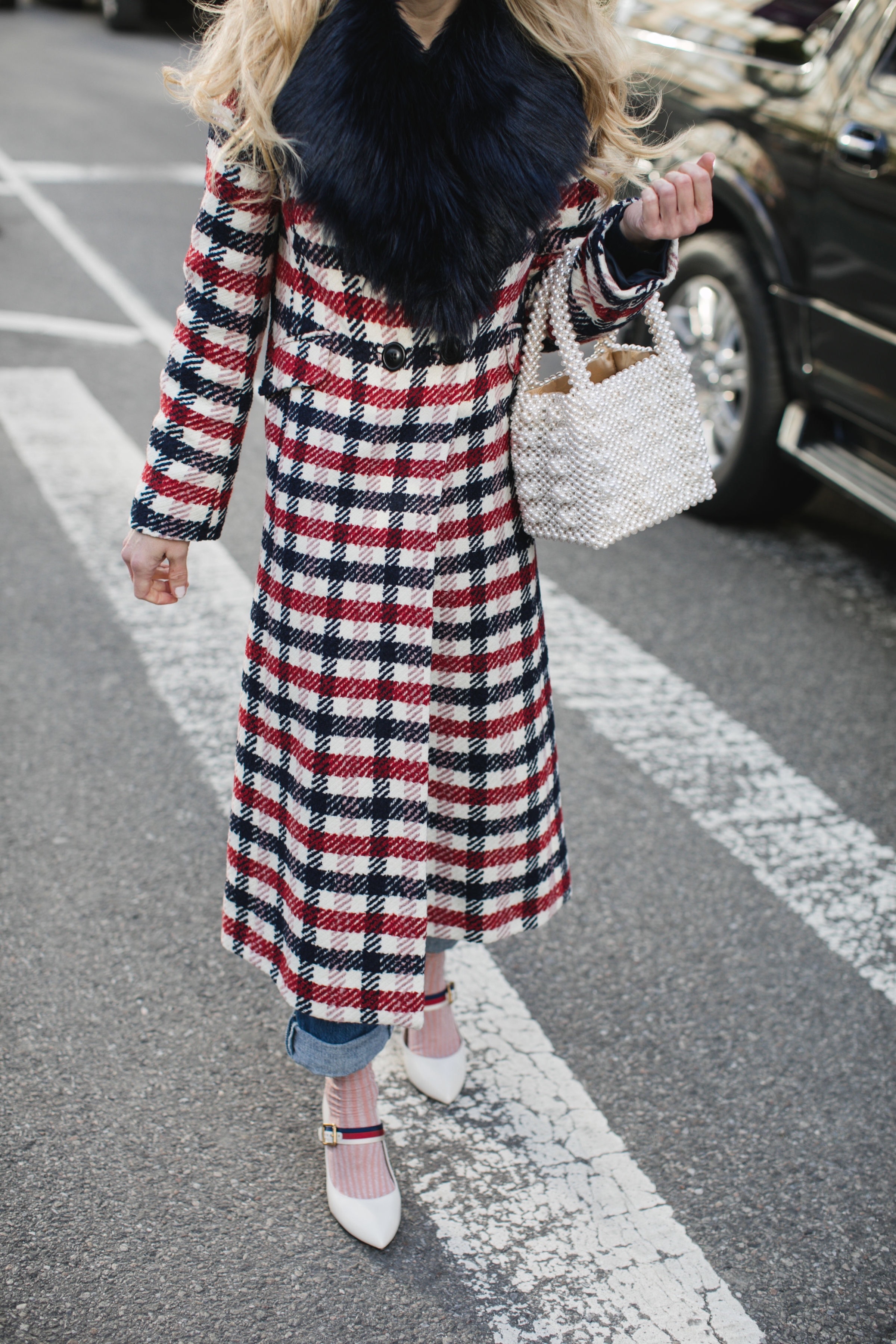 Up until fairly recently, I only ever shopped at Boden for my daughters (never for myself).  We lived in England for several years and had always thought Boden would be too "mumsy" for me or something.  I actually don't even know what I thought but Boden was not really on my radar as a brand for me.  Then, just a couple of years ago after we'd moved to New York, one of my girlfriends was wearing literally the prettiest summer dress.  I could not get over how much I loved it on her.  "Where is it from?"  I asked and she said "Boden!  You should check it out, they have so many cute things for women as well as kids!"  And so I did!  And I was hooked.  And I don't think I have become more "mumsy" in my style (even though I'm now a mum) – it is just that they make the most unique and beautiful pieces!  That are timeless.  I keep their clothes season after season.  I did another blog post recently featuring Boden clothing on me, a friend, and on our two 8-year-olds, here.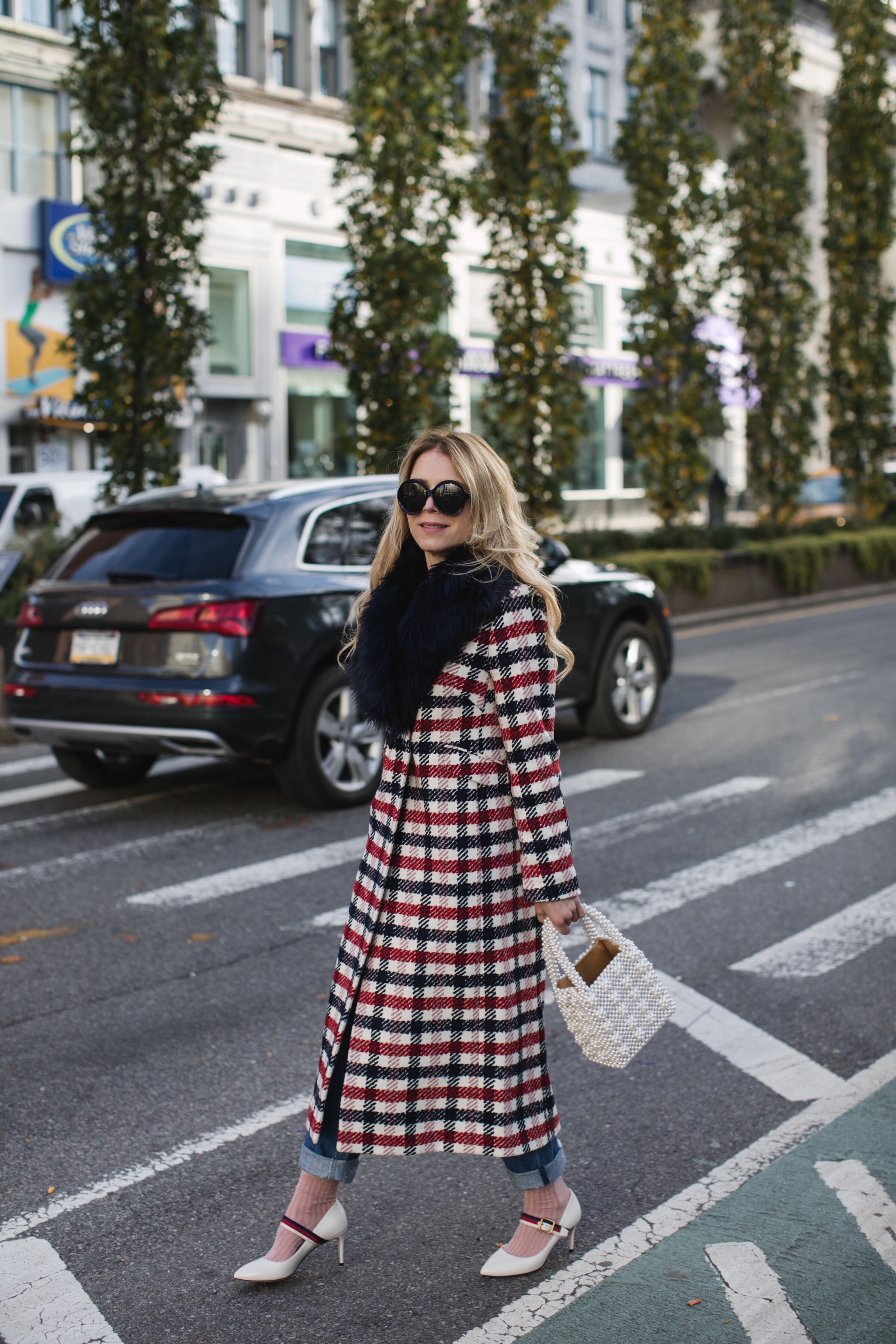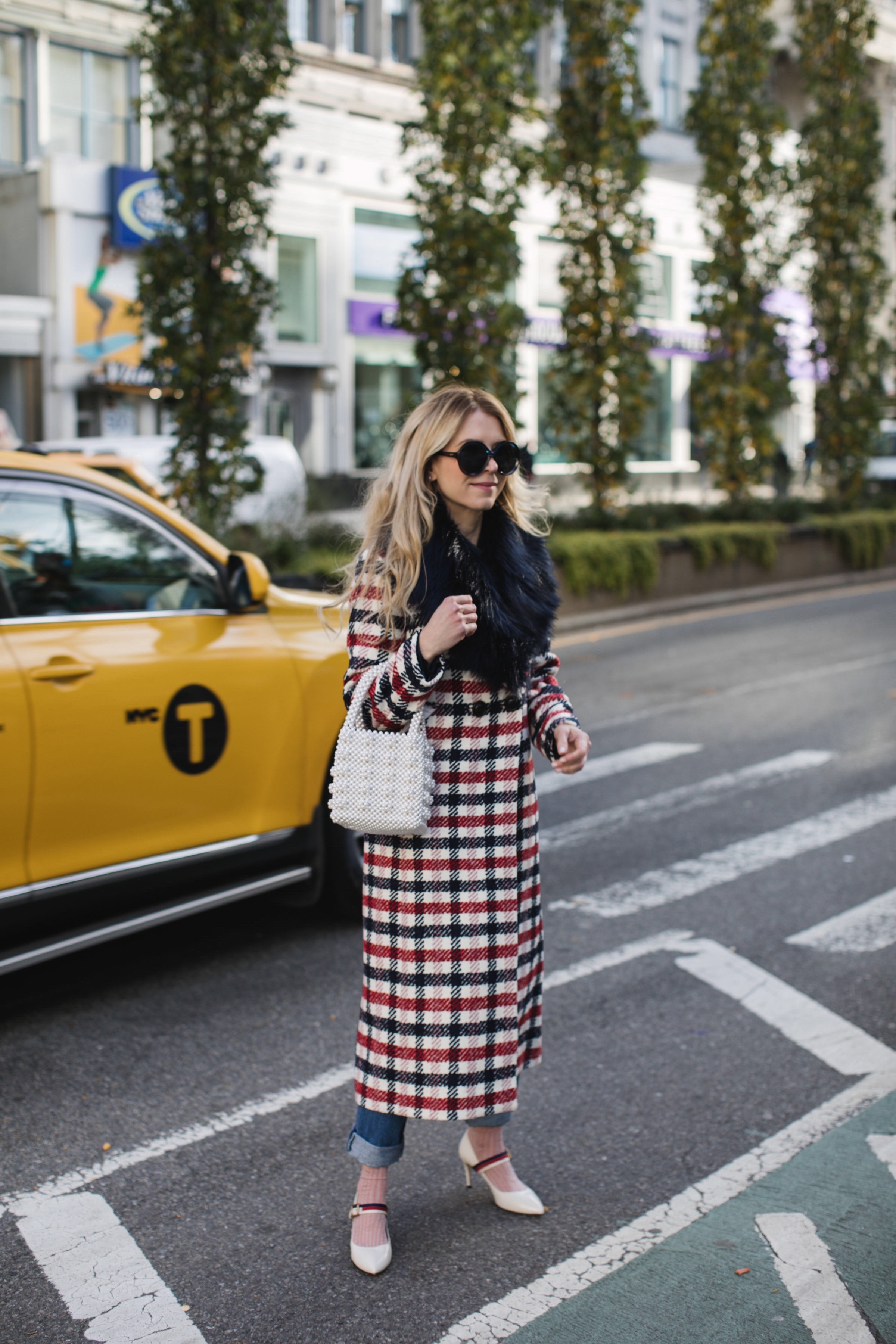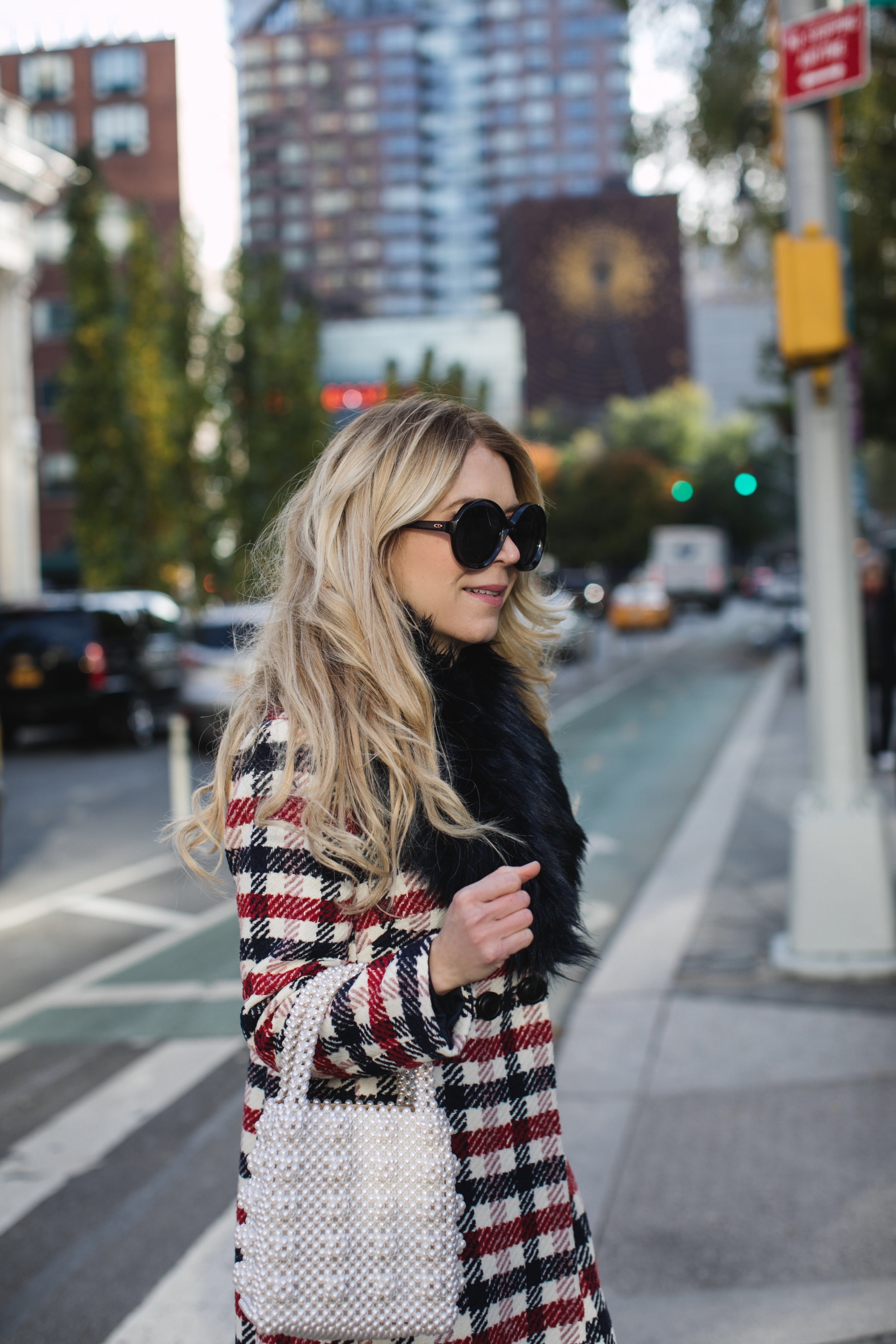 So, every fall and every spring I go to the Boden website to choose my favorites.  I obviously don't buy it all but I do earmark a couple things I want to get for myself as well as for my daughters.  This season one of my Boden picks was this checked coat that comes in solid navy blue tweed as well. I actually got it on sale – Boden are really great about periodically putting their entire website on 25-30% off – so if you are on top of it, you can usually get a discount.  Some things sell out quickly though so there have been times I've missed out waiting for a sale. I love this coat and will keep it for years.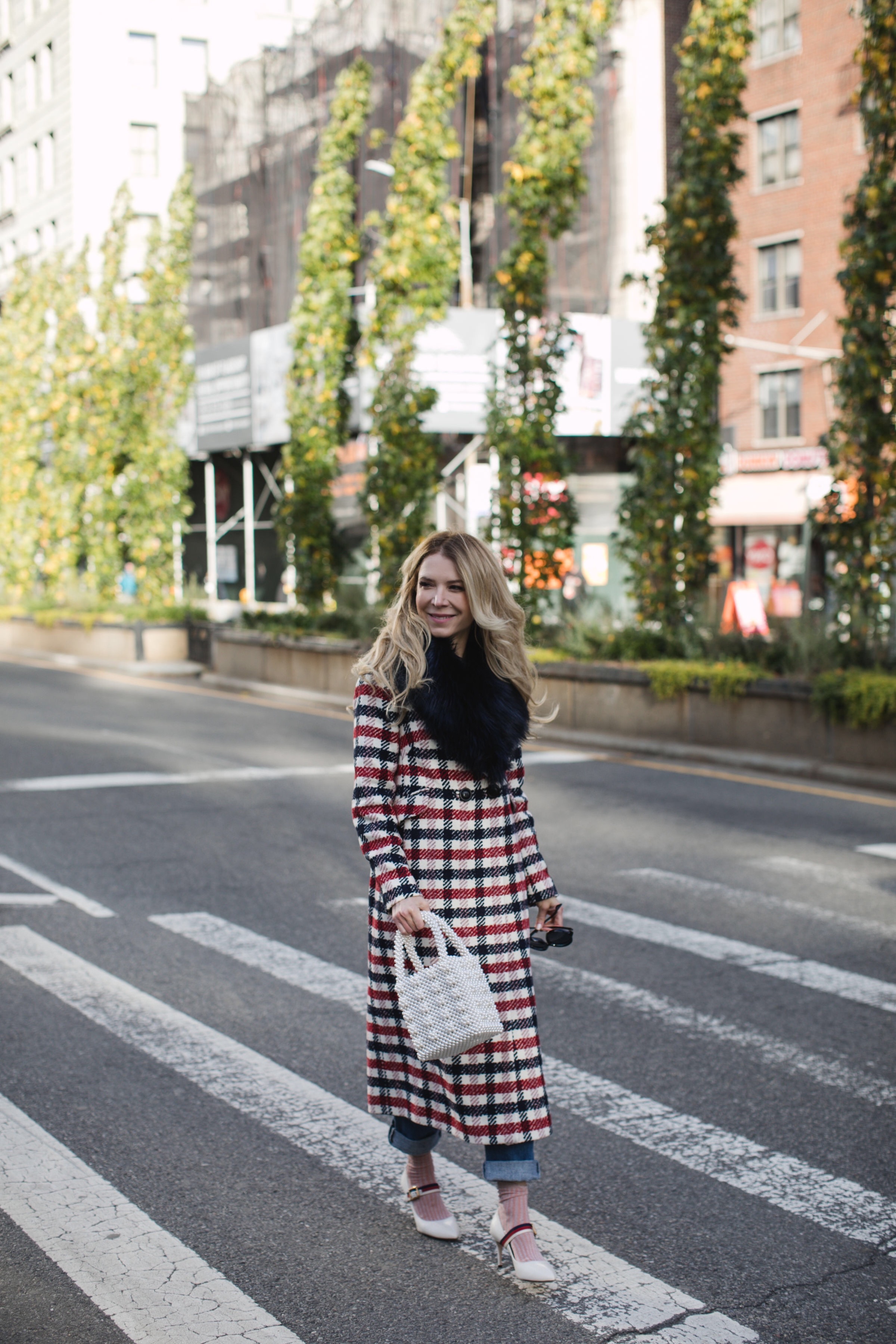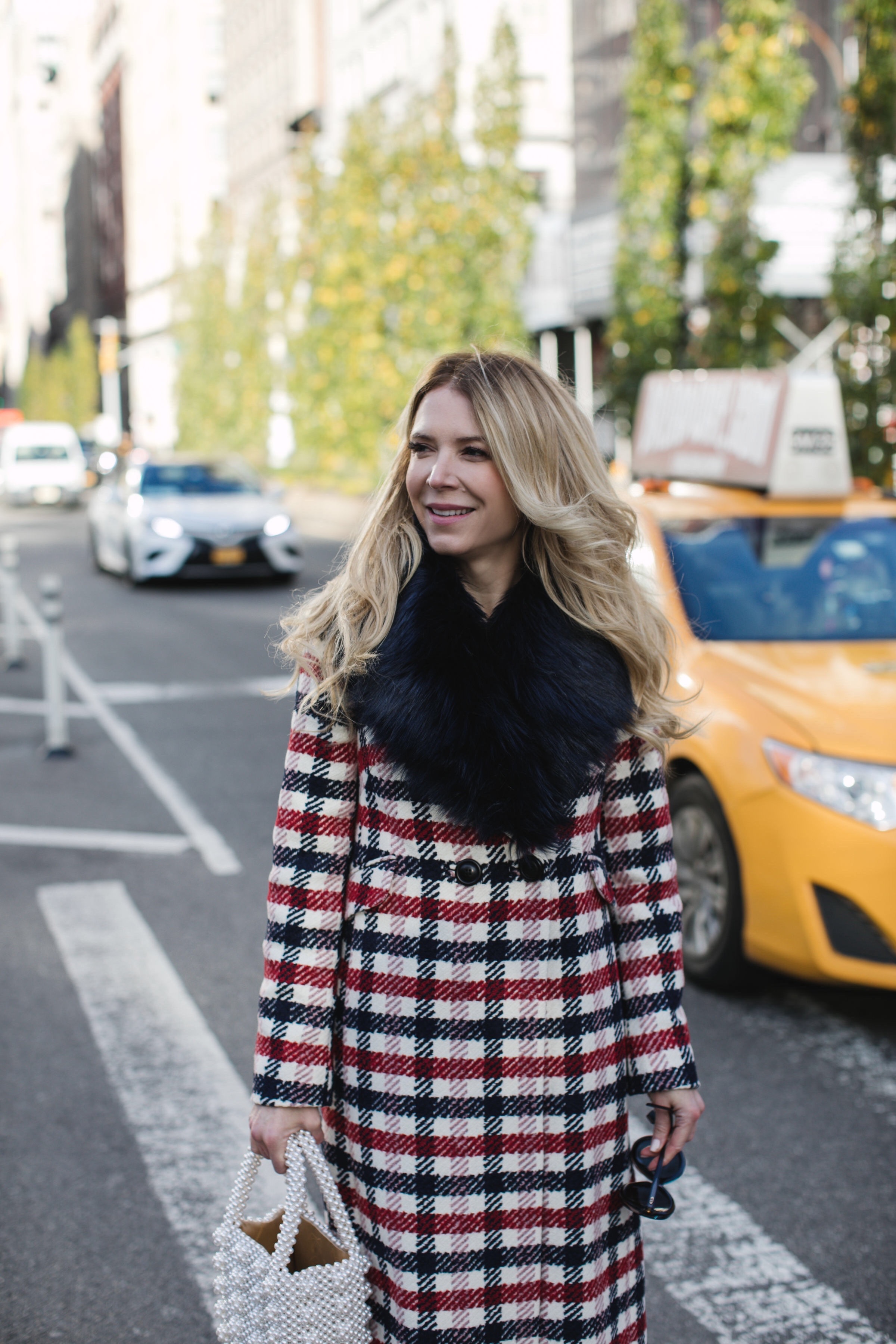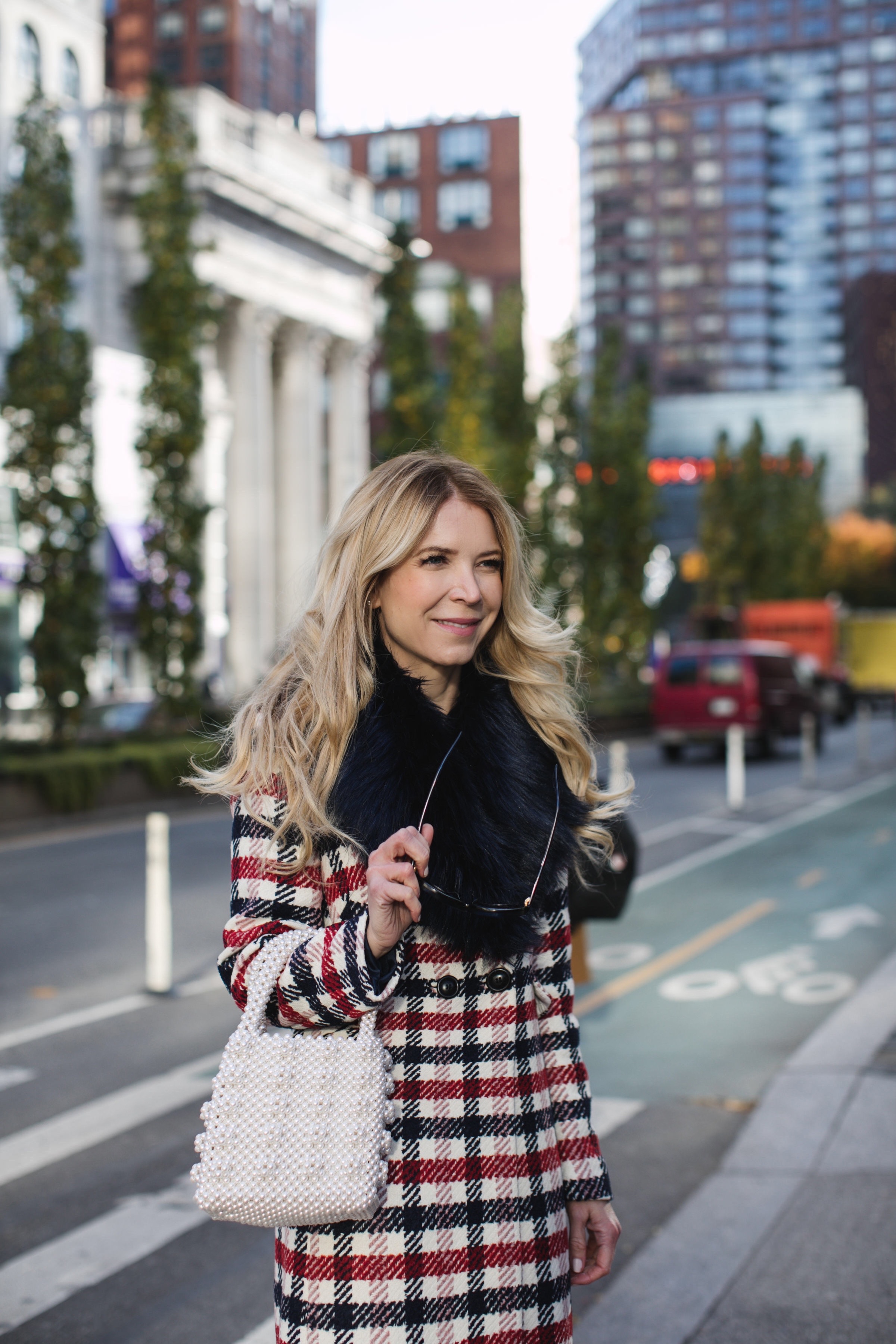 Also one thing to note – even though Boden is a UK brand, they ship quickly to the US especially if you pay for express shipping.  If you don't pay the extra $$ you might have to wait a week or two for your items.  But if you pay for express, the items come in within 2-3 days unless they are backordered!
So I hope now you will consider checking out Boden!  Never mumsy, always stylish!
Thanks for reading!
xxxx
Laura
Photos by Lydia Hudgens