Jumpsuit: c/o Parker | Shoes: Manolo Blahnik | Bottega Veneta pouch dupe: Amazon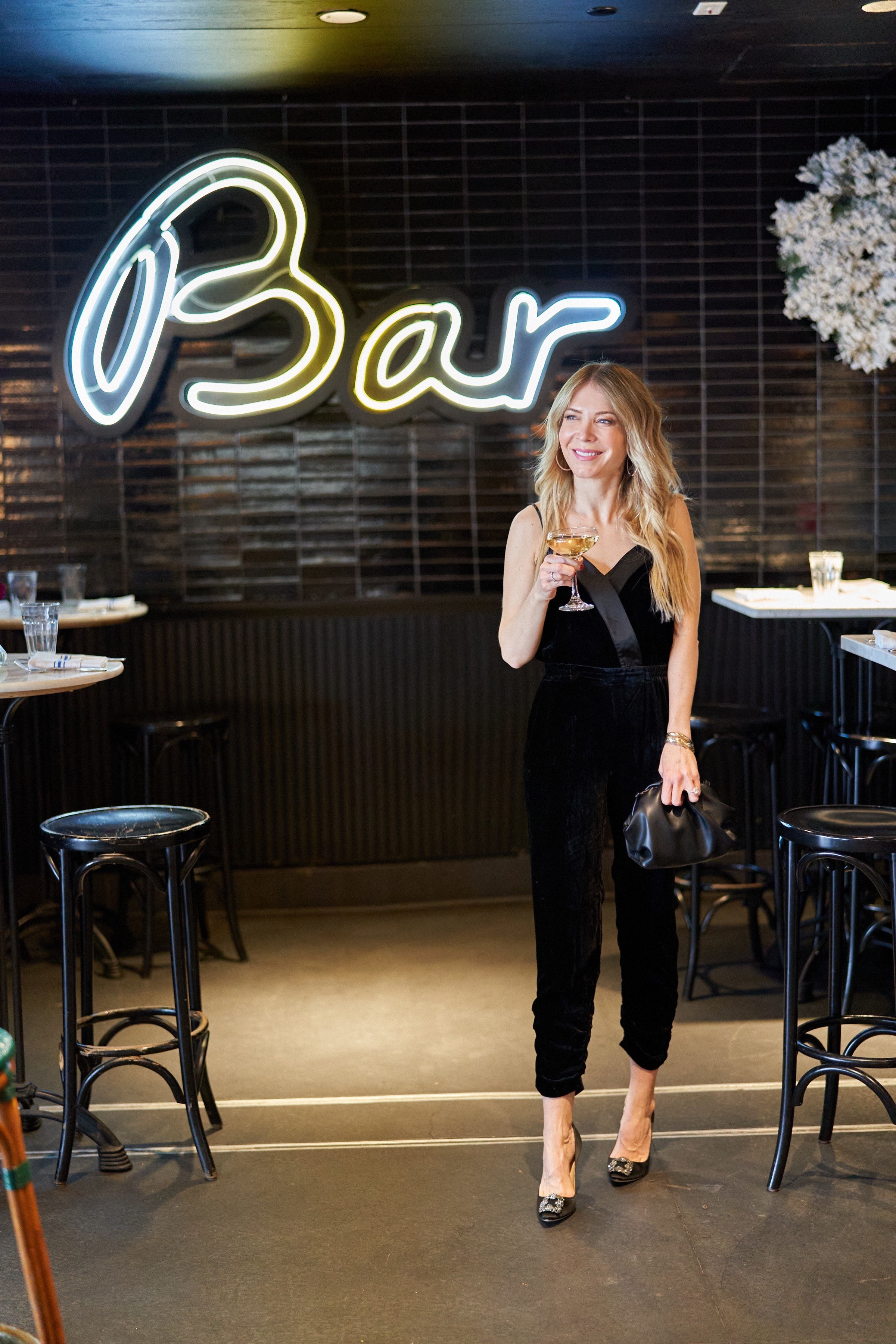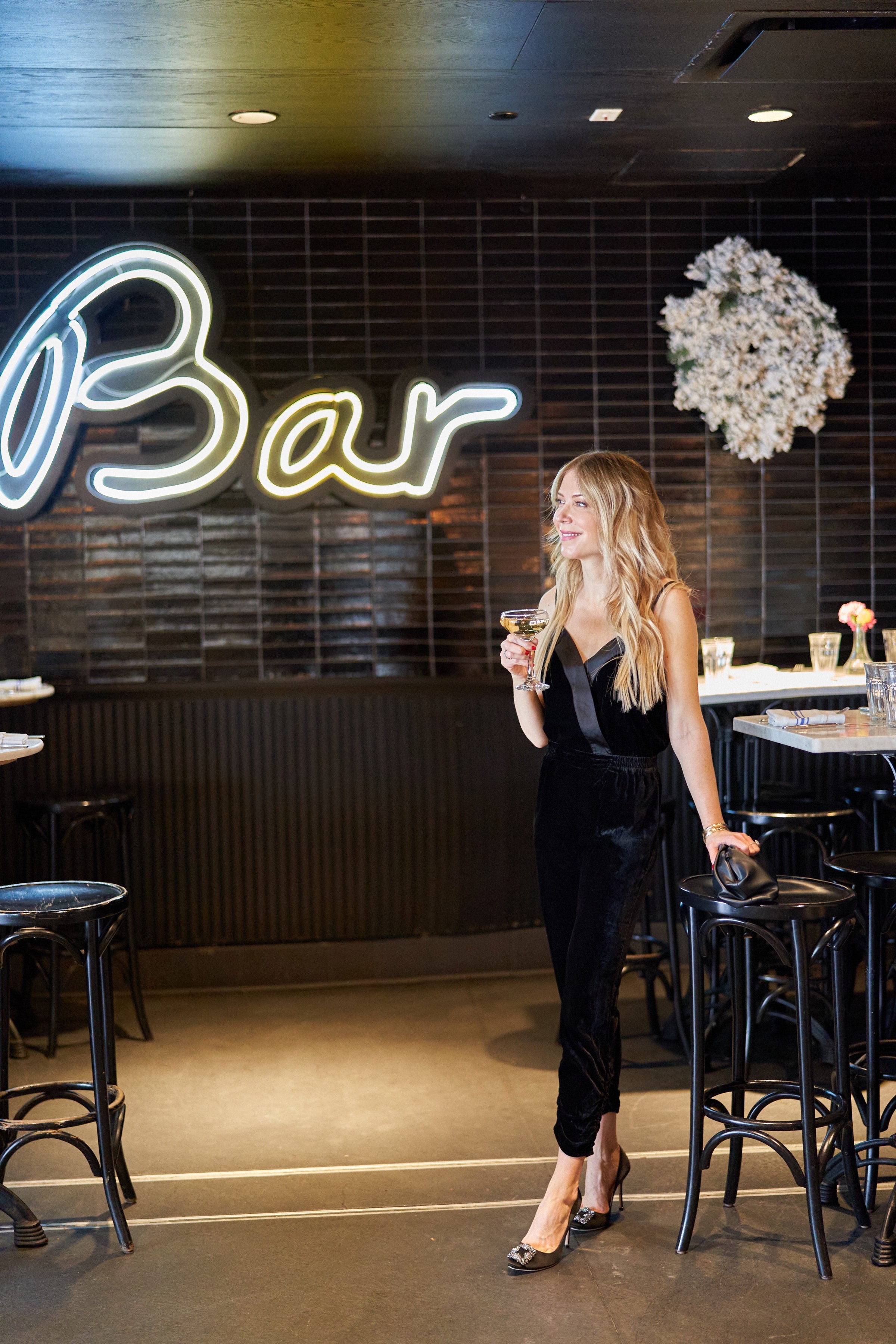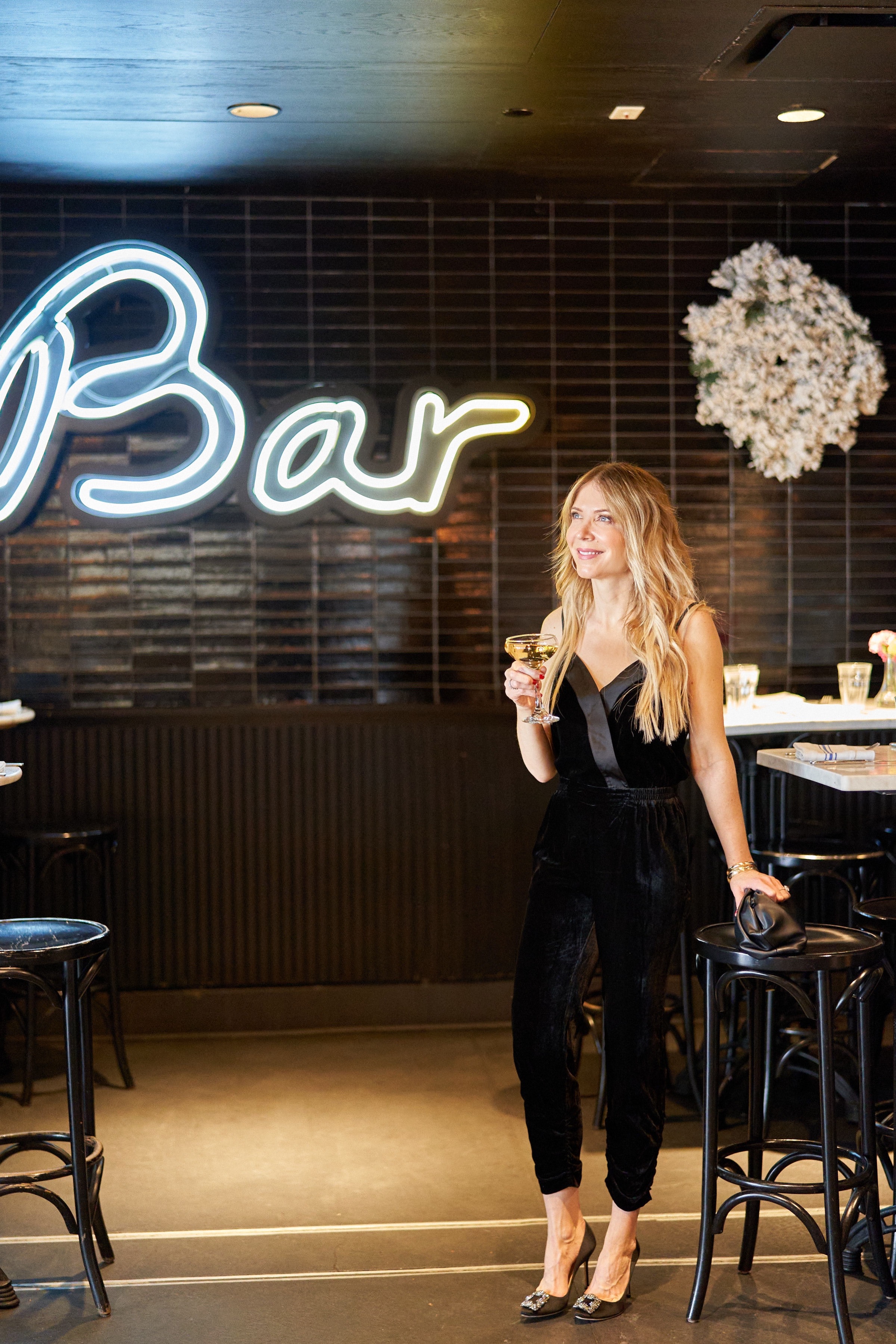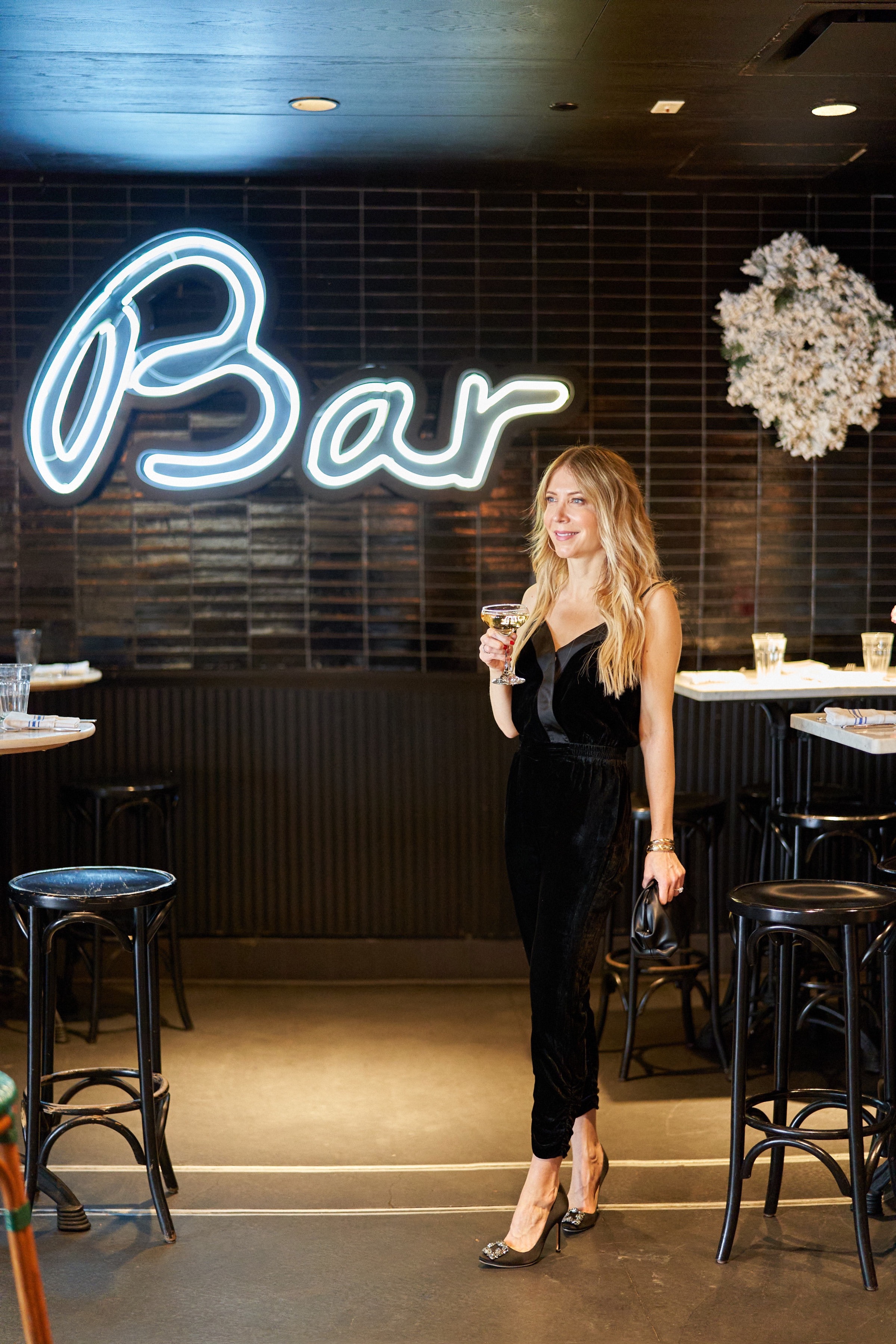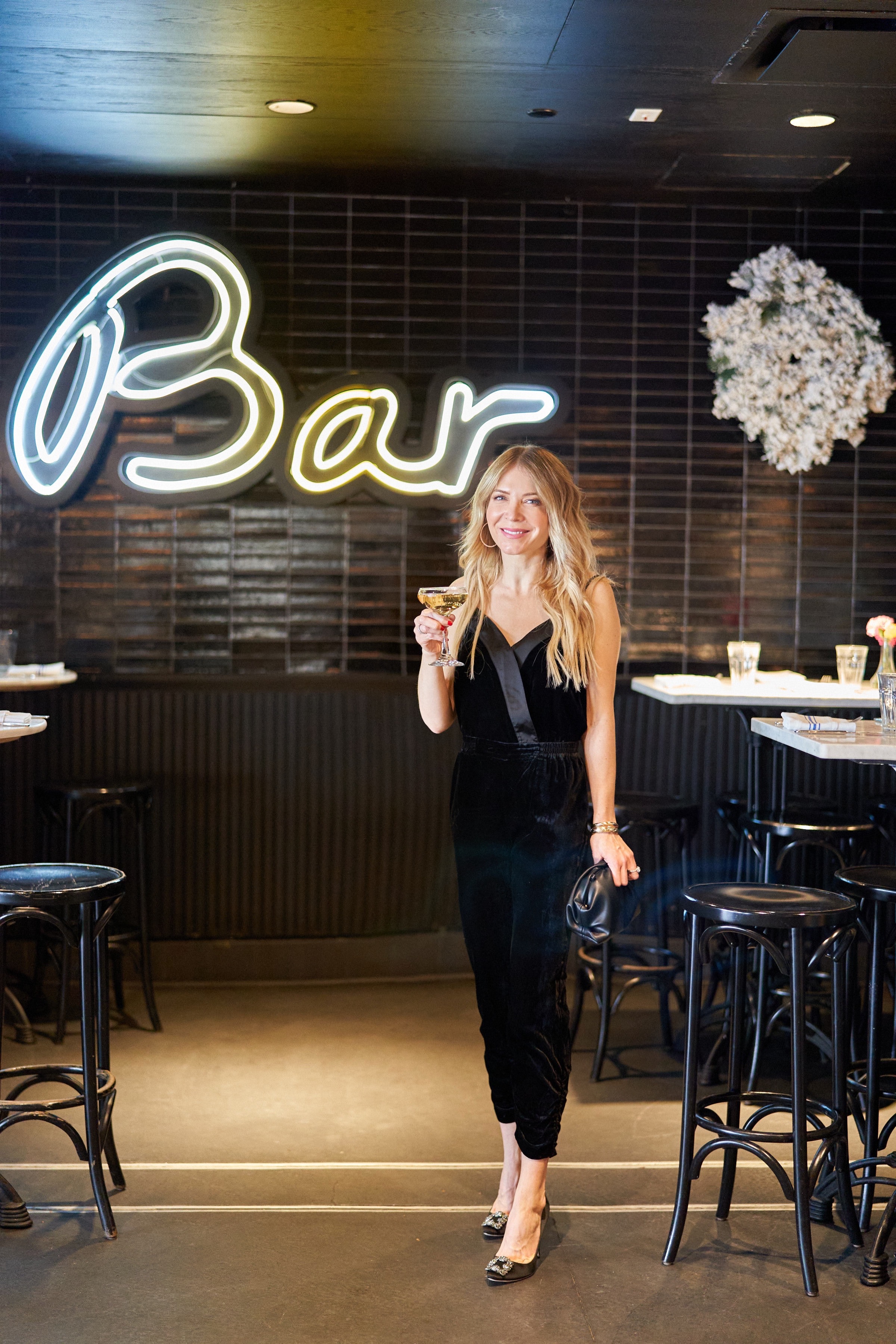 It's almost New Year's Eve!  The countdown has begun.  Do you have your outfit yet?  We actually prefer to stay in with friends or family on New Year's, but it is fun to dress up and drink champagne no matter what.  Parker always is a go-to for night out (or night in haha) looks for me.  The pieces can be a bit pricey when you compare to Zara or ASOS, but they are well made, and not too trendy so you end up wearing them for many seasons.  They are worth the investment.  This Preston jumpsuit is made of a stretchy velvet, and is so flattering and comfortable.  I love the gathered pant legs and the grosgrain ribbon trim across the top.  I also love the pieces that I linked at the top and bottom of this post – I actually have the sequin Exeter dress and wore it in this post recently.  Probably the piece that is on the very top of my wishlist right now is this white Donna dress with the feathered skirt.  Honestly I don't know if I could pull it off, but to me it is a dress of dreams!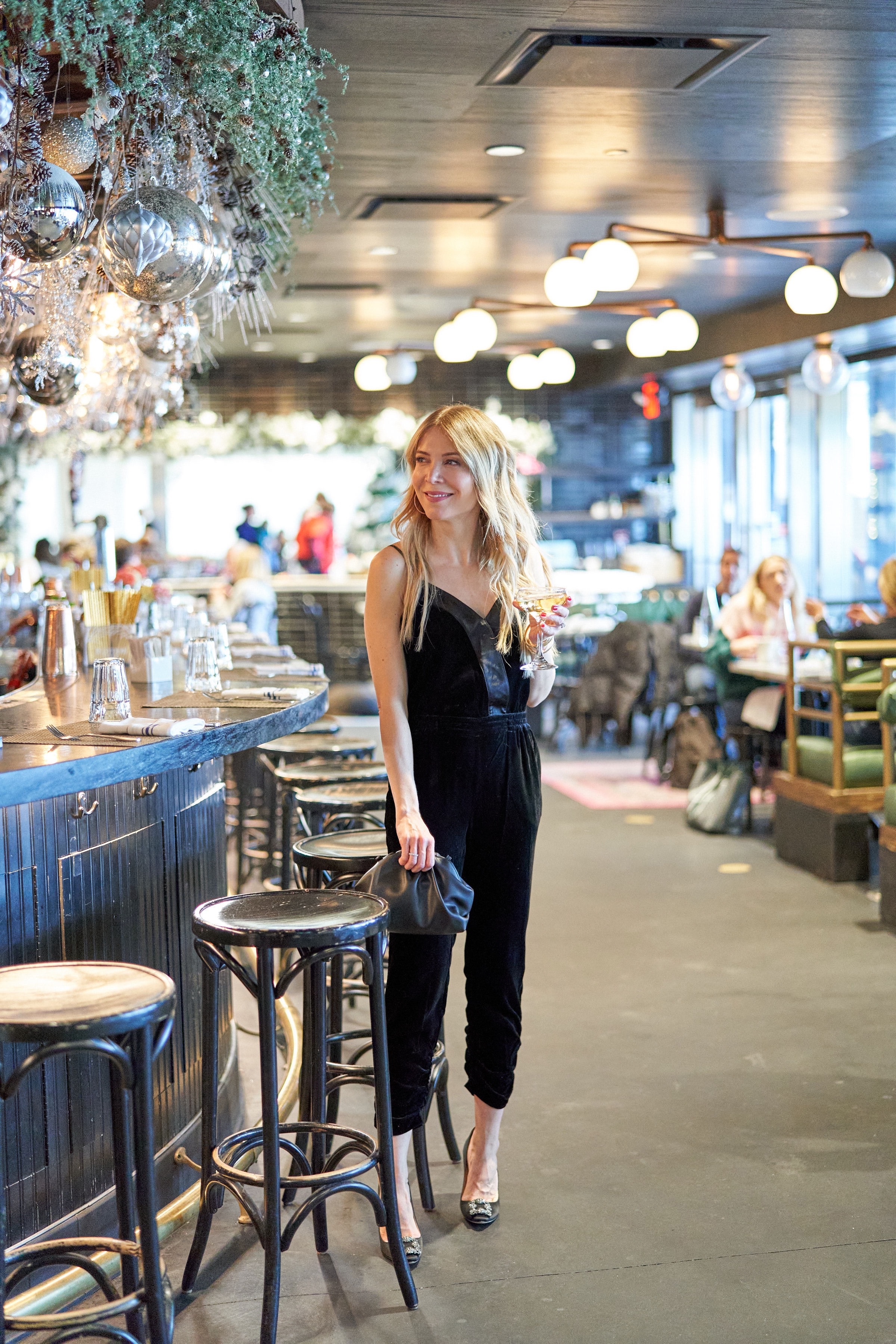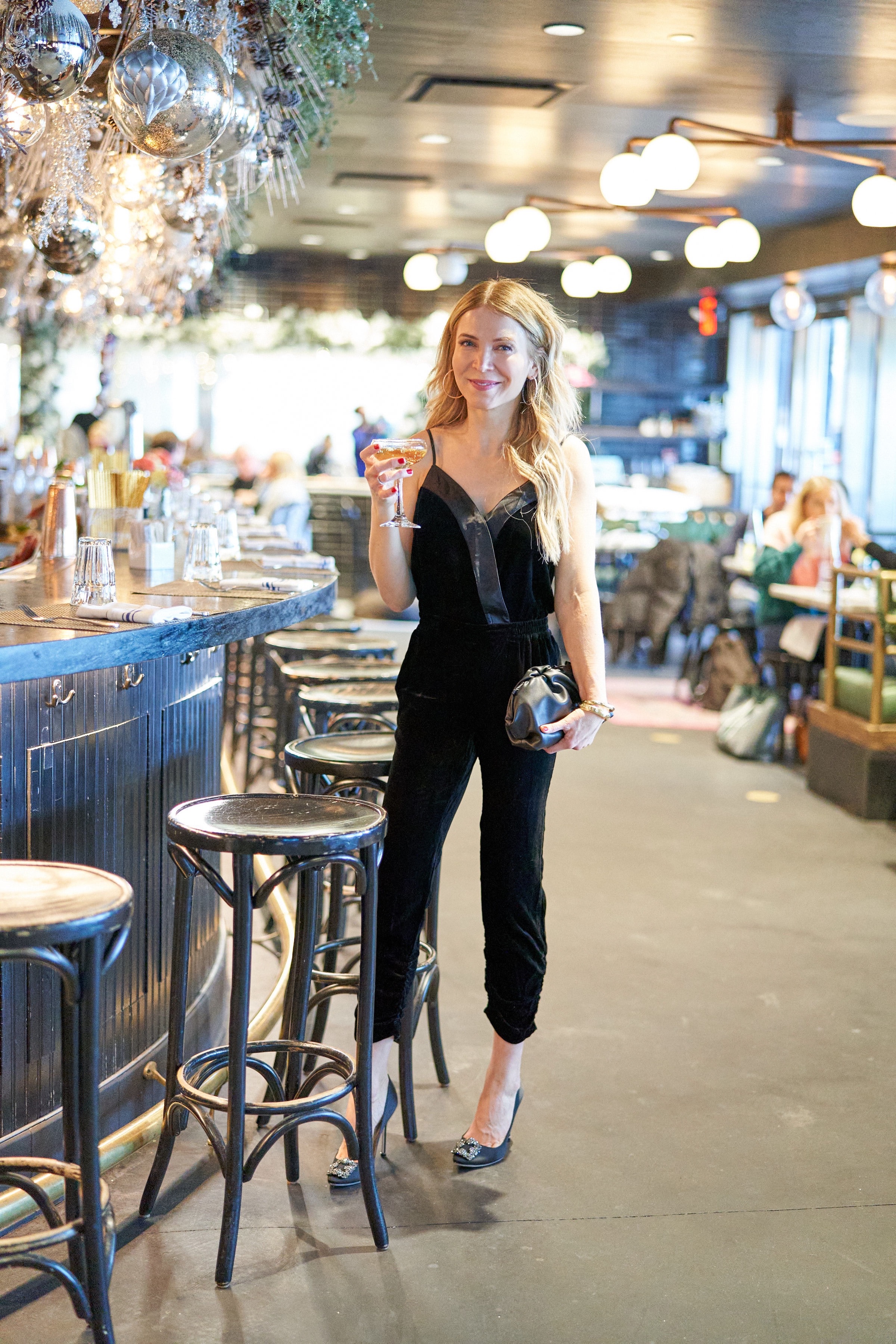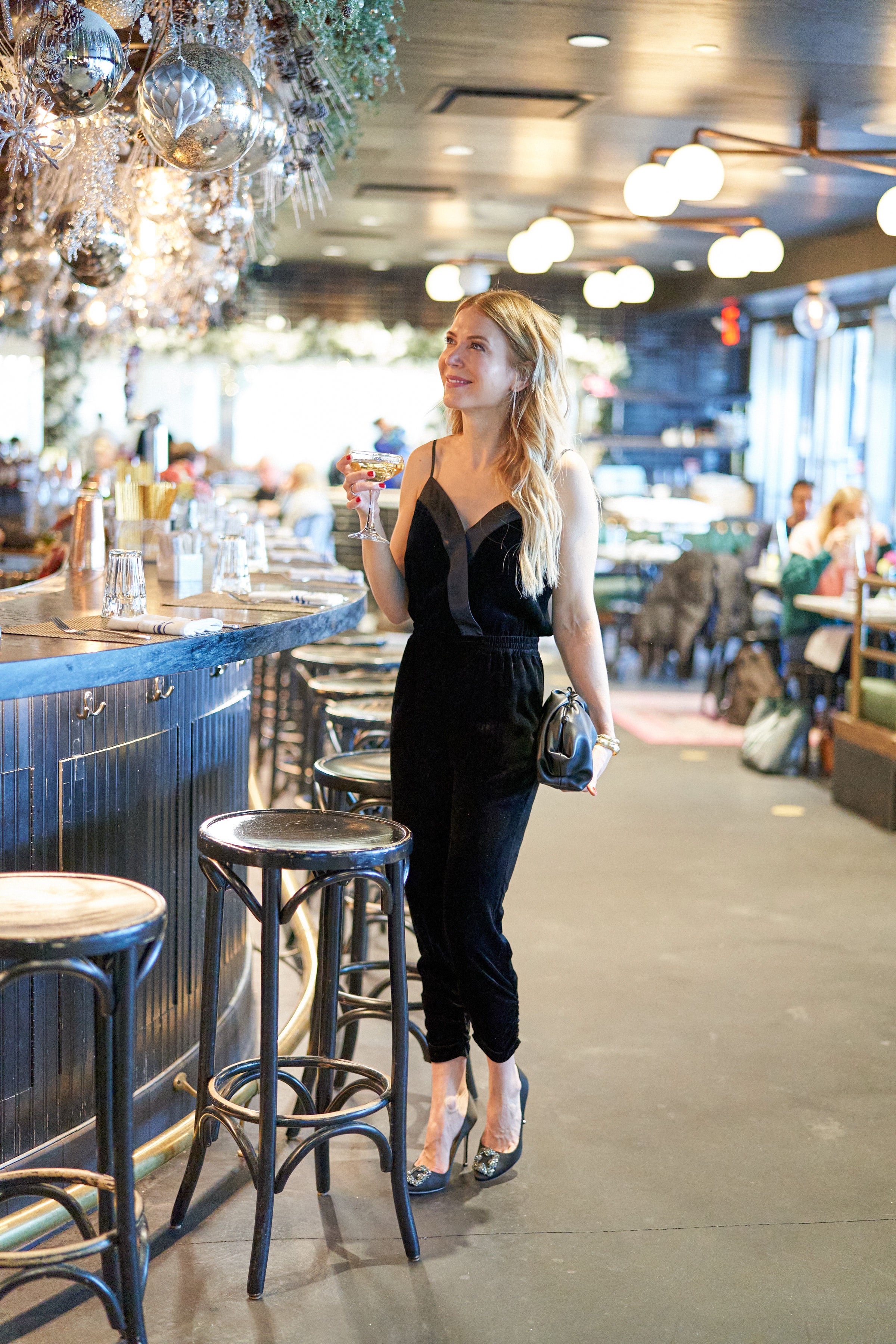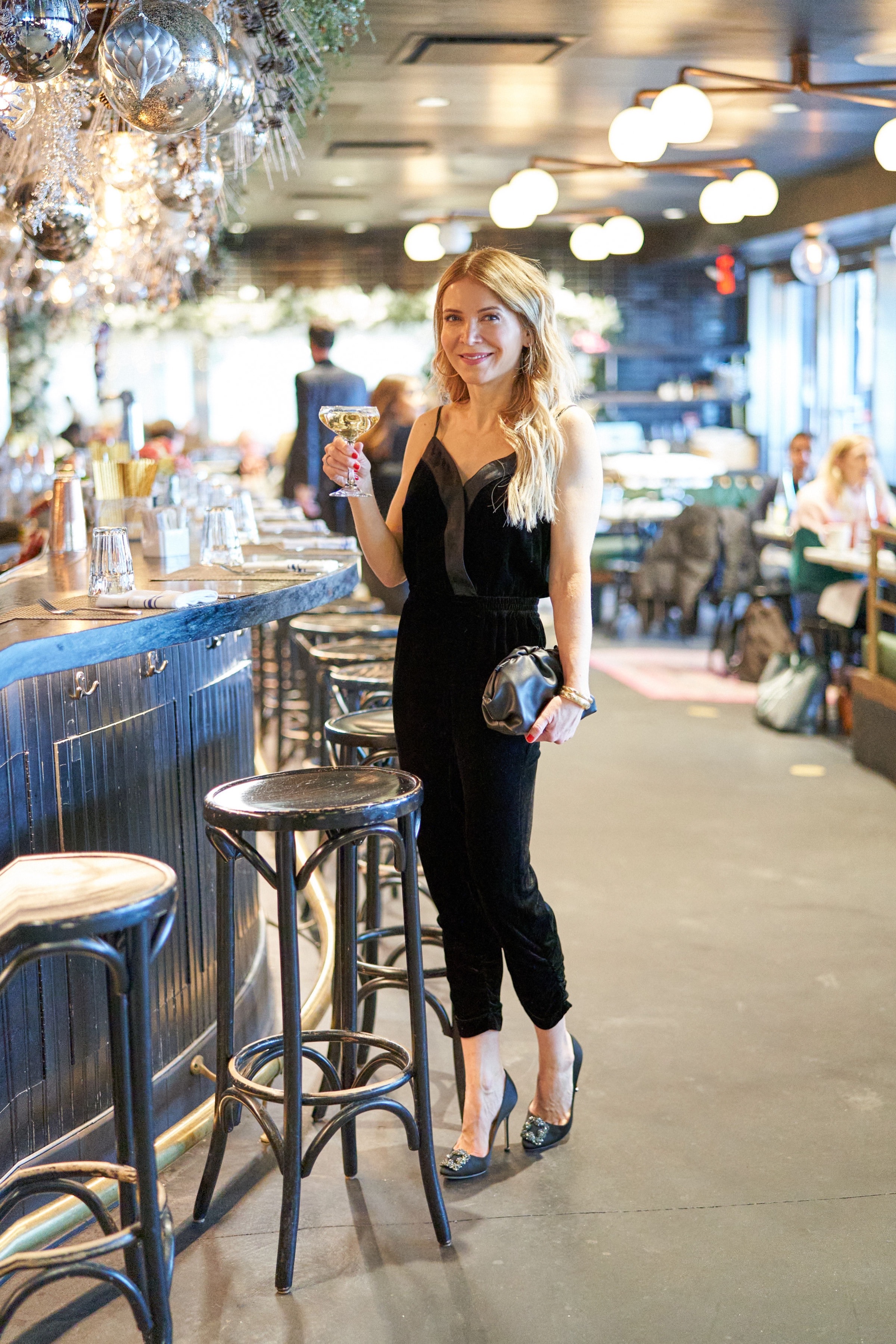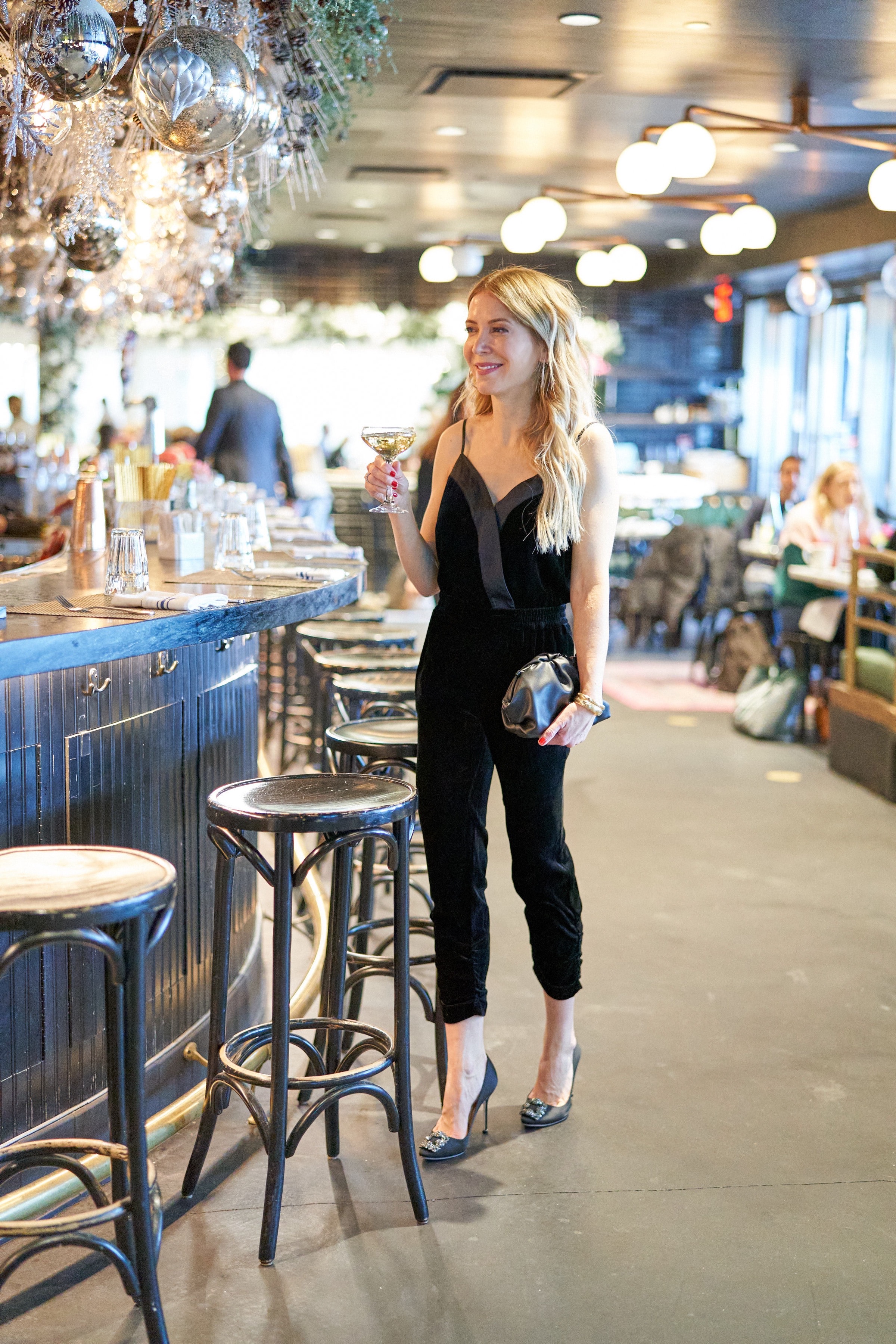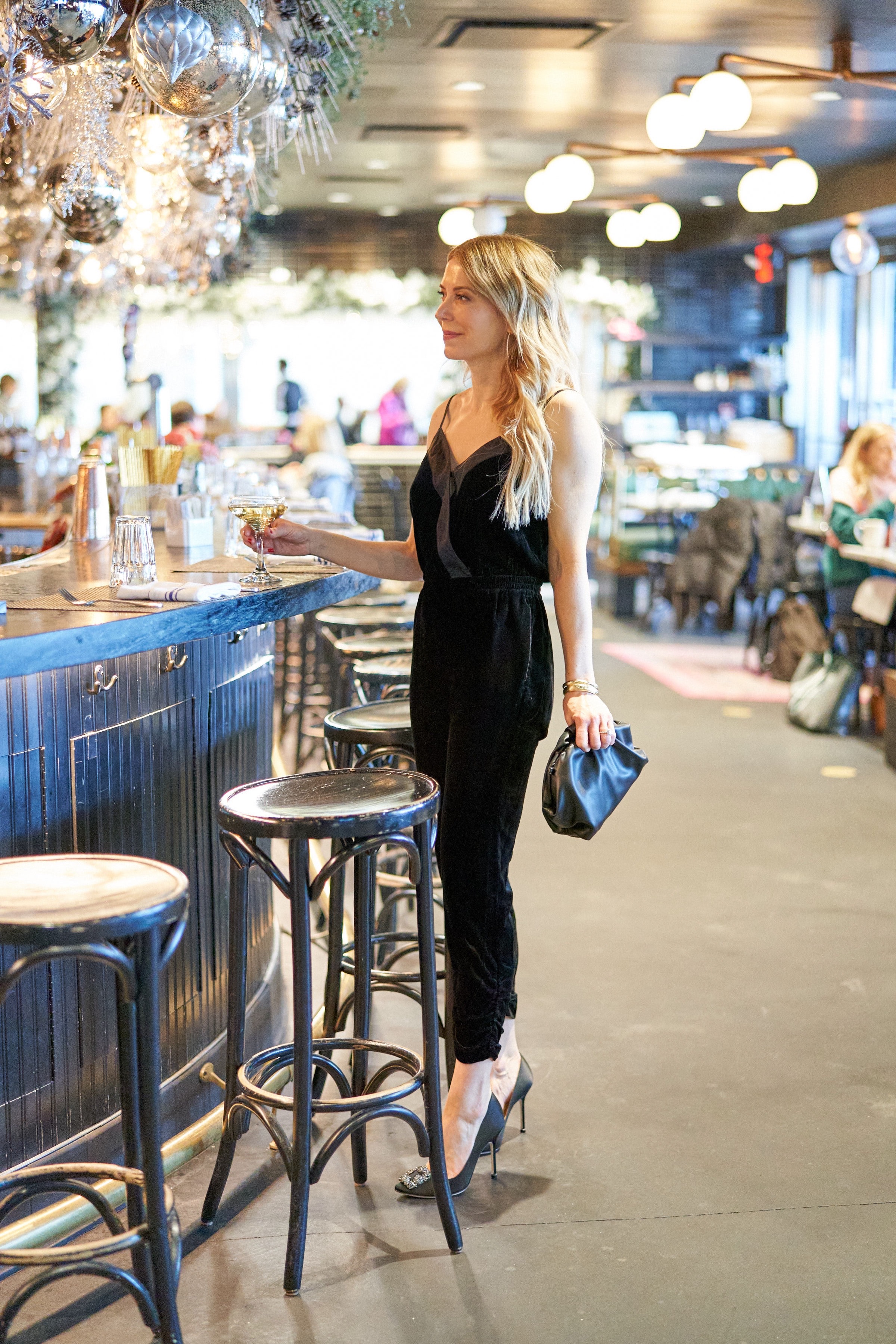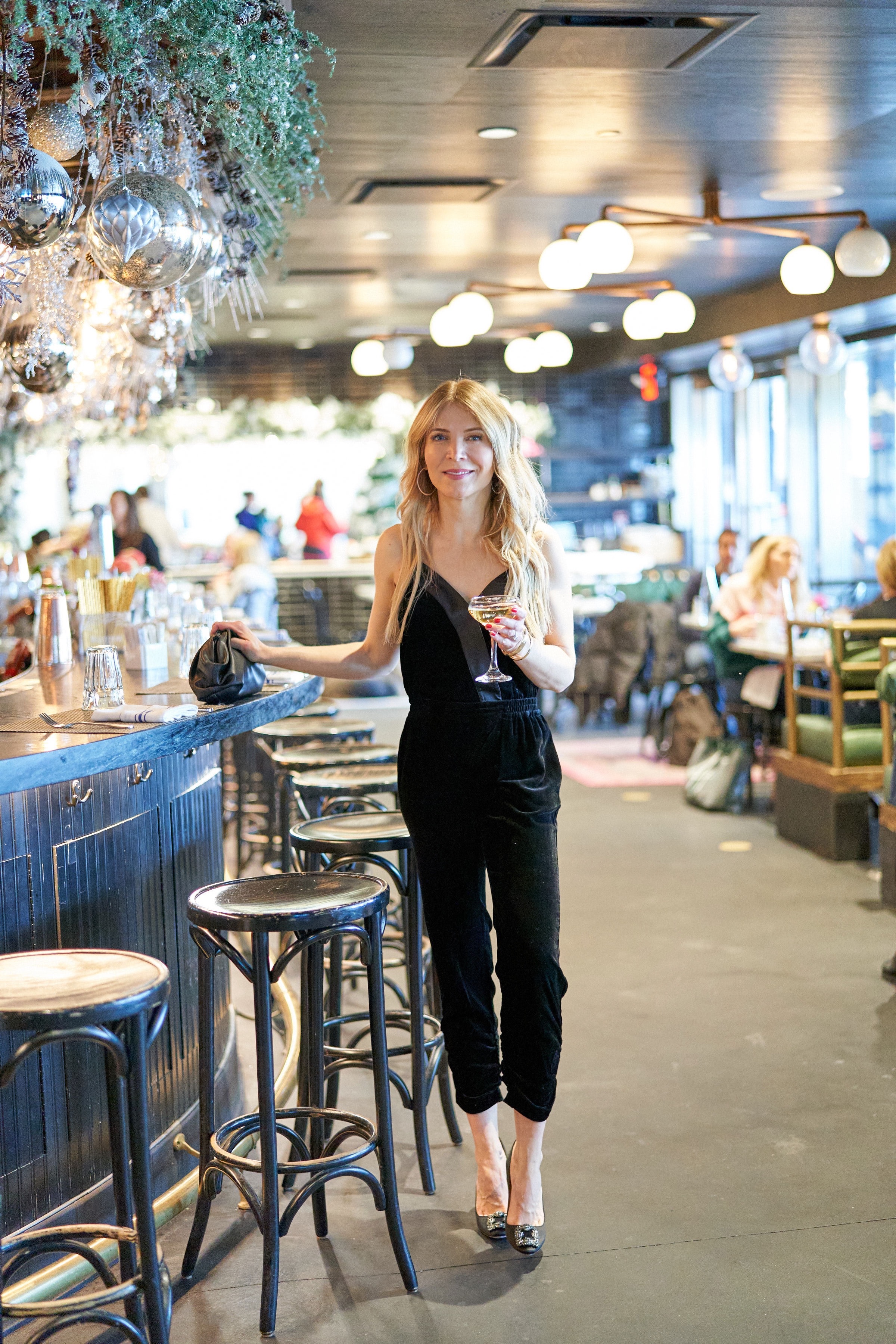 These photos were taken at Le District in Brookfield Place, near our apartment.  I love this spot!  Le District is a French food hall annexed to Brookfield place and is one of my favorite local NYC places to go – it has a French bakery, "Le Bar", wine bars, cafés, a French restaurant, and French grocery store – all part of Le District.  If you are in Tribeca you must check it out!
Thanks for reading!
xxxxx
Laura
Photos by Mike Kobal